7 Easy and tasty potato bake recipes for South African food lovers
South Africa is known for original culinary traditions. The majority of the country's dishes are a perfect blend of the settlers and indigenous' flavors and species. Potato bake is one of the famous and common dishes both at home and in any local restaurant that you may visit in South Africa.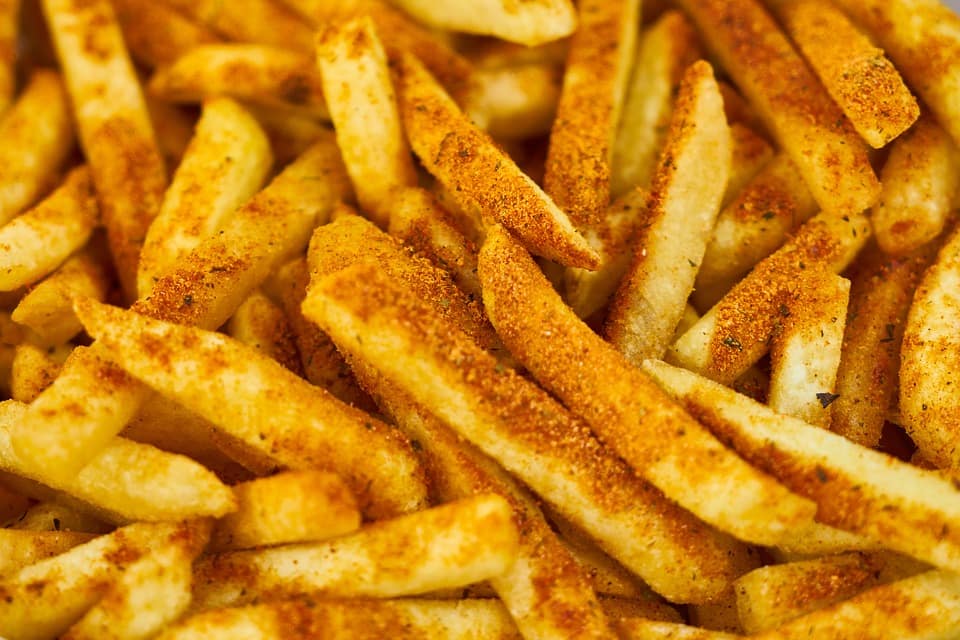 There are different tips on how to bake potatoes. If you have been wondering how to make potato bake, here is a list of 7 easy and tasty South African potato bake recipe options to try.
1. Creamy potato bake with caramelized onion
Adding caramelized onion to your potato bake recipe with cream is a clever way to prepare a dish that nobody can ignore.
Ingredients
Olive oil
2 onions
Balsamic vinegar
Brown sugar
6 large potatoes
black pepper
Salt
Pecorino shavings or Parmesan
Cream
Preparation
Start by preheating an oven to a temperature of about 220°C.
Heat the olive oil and at the same time stir and fry the onions until they are glossy and soft.
Add brown sugar and balsamic vinegar and saute for about 5 minutes.
Arrange the slices in an ovenproof and greased dish.
Add pepper and salt for seasoning.
Arrange the caramelized onions on top of the potato slices.
Cover the prepared layers with cream and sprinkle pecorino shavings or Parmesan over them and bake in the already preheated oven for between 30 to 45 minutes.
Serve by cutting the cooked layers into small portions.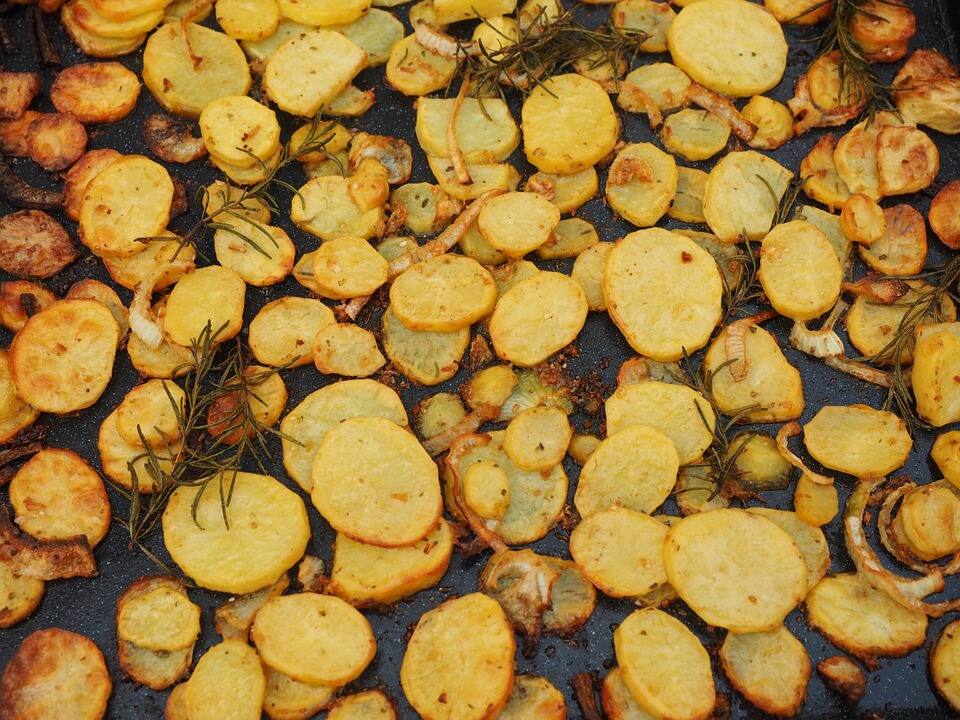 READ ALSO: Simple South African boerewors recipes for a delicious dinner
2. Savory potato bake
Ingredients
4 potatoes
10 g of diced or grated onions
Salt
Dried thyme
55 g of cubed butter
1/8 spoonful pepper
Shredded Cheddar cheese
1 teaspoonful chopped parsley
Preparation
Savory Potato Bake differs significantly from the basic potato bake. Nevertheless, the difference is only in the ingredients used. Any other aspect such as the preparation process is quite the same and easy.
Follow the easy potato bake recipe below to prepare a delicious dish for the entire family.
Preheat the oven to about 220°C and grease the inside of a 2-liter baking dish.
Place the slices in the greased dish.
Heat to melt the cubed butter and stir occasionally.
Mix the diced onions, pepper, thyme, and salt and stir continuously to form an even coating of the butter.
Cover the slices evenly with the butter mixture and bake for around 45 minutes.
Sprinkle the parsley and cheese over the slices evenly.
Bake for 15 minutes.
Allow your dish to cool before serving.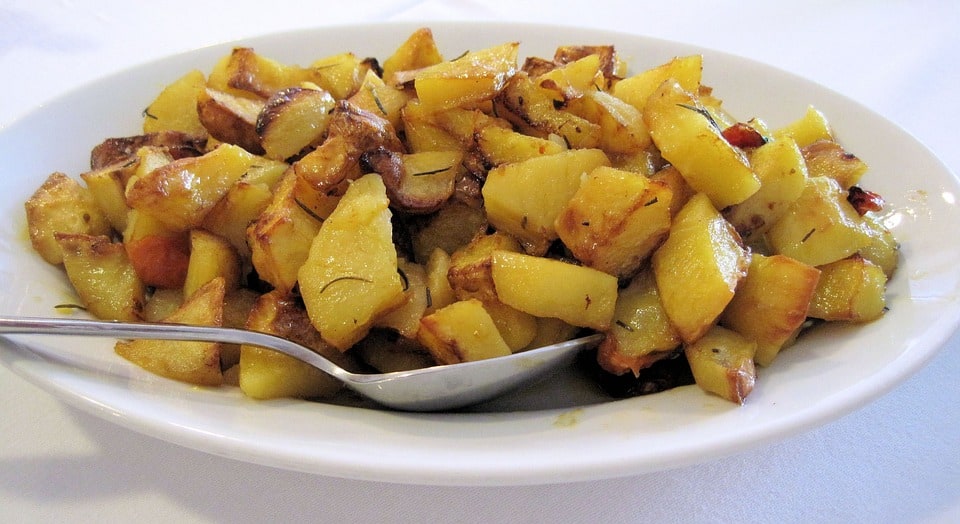 READ ALSO: Popular traditional black South African recipes and South African food
3. Potato bake recipe with bacon
Ingredients
Cold milk
Royco potato bake
Fried bacon
Medium sized potatoes
Preparation
Put the royco potato bake in a jug and mix it with a little milk. Stir until you achieve a smooth paste before you can add more milk.
Prepare an ovenproof dish of about 1.2 liters by greasing its insides. Place the thin slices in the dish.
Cover the potato slices with a mixture of sauce. Add pieces of bacon on top.
Oven bake the mixture uncovered for about 45 minutes at a temperature of about 180°C.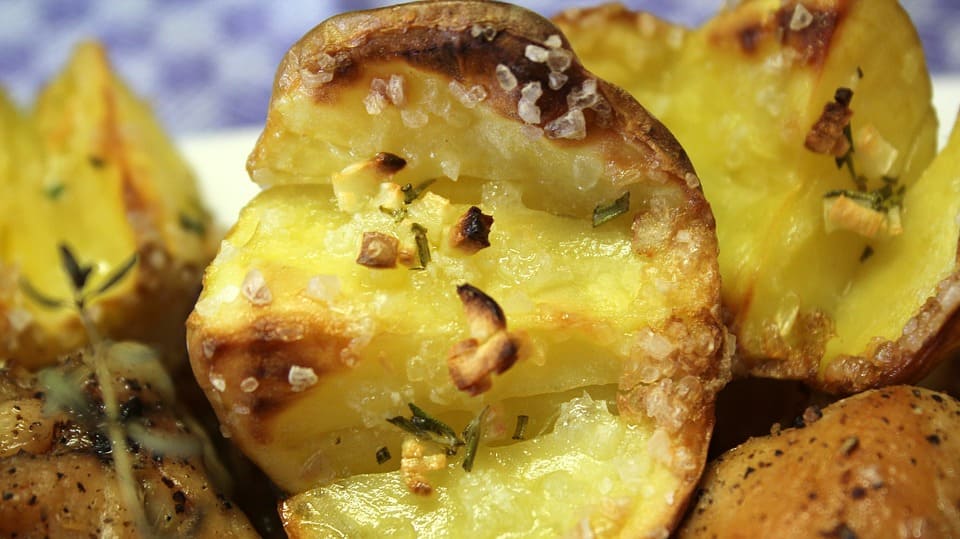 READ ALSO: How to prepare the best curry noodle salad
4.Potato, leek, and mushroom bake
Serves: 4 adults
Preparation time: 20 minutes
Ingredients
Washed, sliced bunch of leeks
3 Crushed cloves garlic
Sliced brown mushrooms
Butter
Medium sized potatoes
Fresh chopped rosemary
Cake flour
Milk
Pepper and salt
Cheese topping: 250 ml of grated cheese combination
Preparation
Ensure that the oven is preheated to 220°C.
Heat the butter in a mixture of garlic and leeks and saute until the mixture softens.
Add rosemary and mushrooms and stir-fry.
Use flour to coat the vegetables.
Heat them moderately and add a little milk slowly while stirring.
Cook for a few minutes to achieve a thick sauce.
Layer the potato slices in the baking dish and cover them evenly with the sauce.
Use cheese to top the layered slices and bake for about 25 minutes.
READ ALSO: Jungle Juice ingredients and benefits for breastfeeding mothers
5.Potato and corn braai bake
Ingredients
Creamed sweetcorn
Thin slices of potatoes
Mature cheddar cheese
Spring onions
Preparation
Arrange a layer of the thin slices at the bottom of a greased pan.
Cut the spring onion and sprinkle half of it on top of the potato layers.
Add salt and sweetcorn on top followed by black paper to give it a great taste.
Repeat the three steps above until all the ingredients are used up. However, make sure that everything is sandwiched in the potato layers.
Use a little milk or African potato cream to drizzle the layers before sprinkling with cheese.
Cook in a tin covered with aluminum foil for about 20 minutes.
6. Potato and tuna geregte bake
Serves: 1
Preparation time: 10 minutes.
Cooking time: 15-30 minutes.
Ingredients
Washed, sliced bunch of leeks
3 Crushed cloves garlic
Sliced brown mushrooms– 250 g
50 g grated cheddar cheese
250 g of thinly sliced potatoes
Ground black pepper and salt
Milk - 75 ml
185 g of flaked and drained tuna in brine – 1 can
Preparation
Layer the thin slices of with casserole-buttered tuna.
Use pepper, salt, and a mix of herbs to season all the layers.
Pour a little milk on top and cook moderately in a microwave for about 10 minutes.
Sprinkle cheese evenly on the tender potato and put it in preheated grill up to when it turns brown.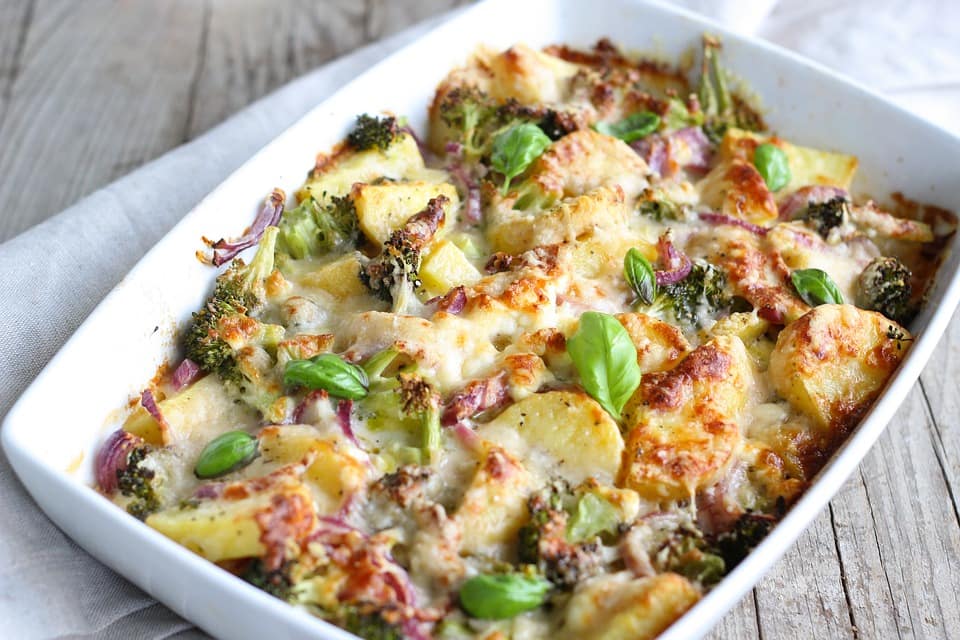 7. Potato and sausage bake
Servings: 4
Preparation time: 20 minutes
Ingredients
Cream – 300 ml
Milk – 300 ml
1 bay leaf
A pinch of nutmeg
2 crushed cloves garlic
Thinly sliced potatoes – 900 g
2 small sliced leeks
Coarsely chopped chorizo sausages – 100 g
Butter – 100 g
Cheddar cheese – 200 g
Ground black pepper and salt
Preparation
Preheat an oven up to 180°C.
Use a little butter to grease the dish.
Use a large saucepan to boil a mixture of sliced potatoes, garlic, nutmeg, bay leaf, milk, and cream.
Stir-fry the leeks in butter and add chorizo before cooking for some minutes.
Extract the lay leaf from the mixture and add sausages and leeks.
Add pepper and salt to season.
Transfer the mixture to the dish that you prepared and sprinkle a little cheese before baking in the oven for about 15 minutes.
Potato bakes are common side dishes in South Africa. While the basic potato bake recipe includes nothing more than potatoes and seasoning ingredients, it takes a little creativity to create a variety of dishes by altering the ingredients of one South African oven-baked potato dish recipe. If you are a South African food lover, you will find our list of potato bake recipes useful. We believe that we have covered basically what any food lover would want to see in their menu –from quick fixes to options requiring quite some time to prepare. Nevertheless, it is important that you master the ingredients and follow the exact preparation steps.
READ ALSO:
Simple pancake recipe and guide for the perfect bake 30
Zulu traditional food with pictures
easy and tasty dinner ideas South Africa
7 easy mince recipes for dinner
Banting food list: A guide to the right food to eat while on a banting diet
Source: Briefly News