Easy chicken liver pasta recipe South Africa
Chicken is almost everyone's delicacy, but there are parts of this bird that we rarely give attention to. Did you, for example, know that the prospect of taking chicken liver pasta recipe can fix your low appetite and keep you looking forward to that dinner time?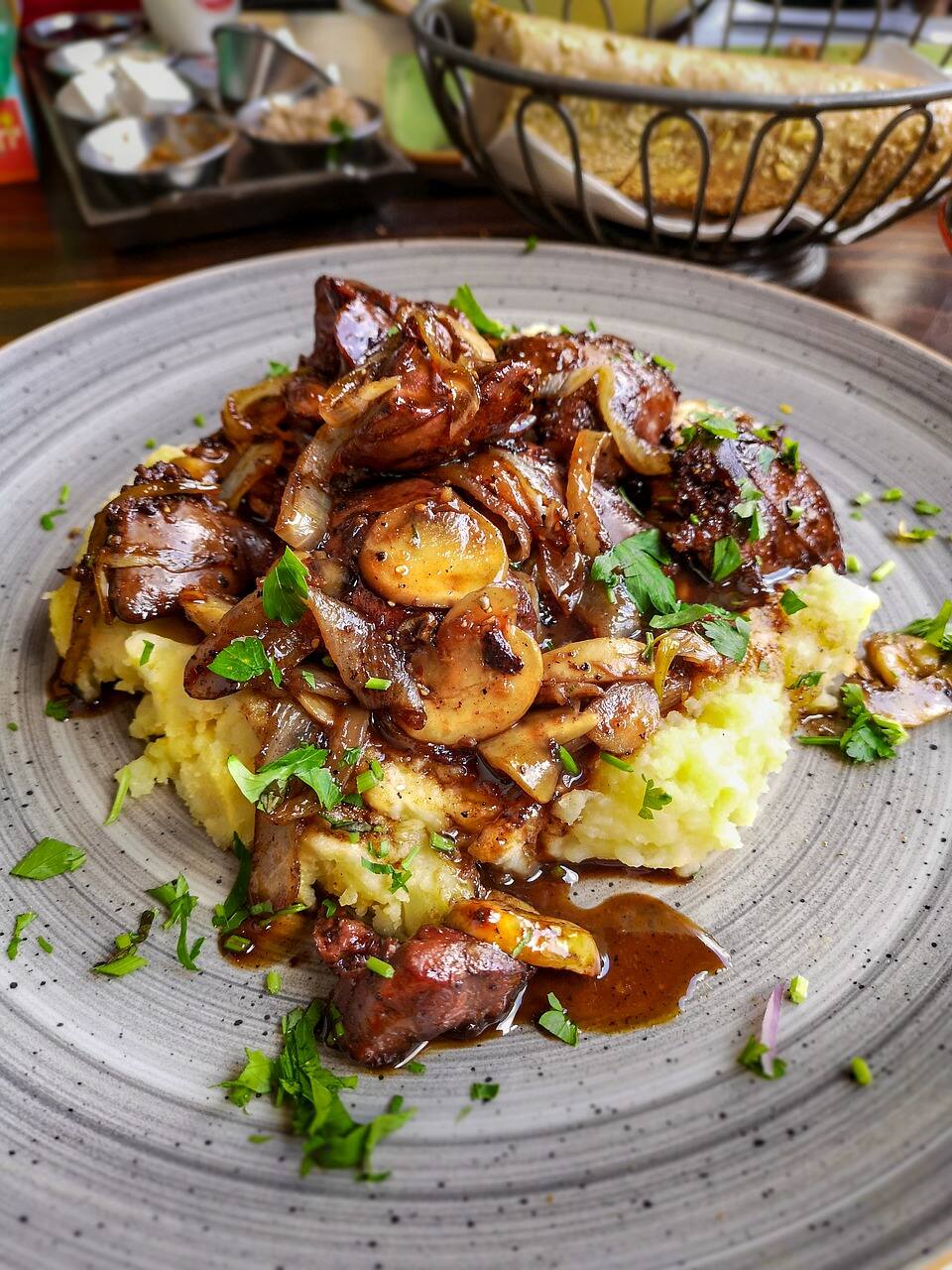 Owing to the liver's delicate nature, you need to know well how to prepare chicken livers to avoid disastrous results. Read on to discover how you can make various tastes including the yummy creamy chicken livers recipe.
1. Peri-Peri Chicken Livers ~ Cheat's Recipe
This is one of the most popular Nandos chicken liver recipes. Peri-peri chicken livers are quite easy to prepare, and it is the quickest way to get a finger-licking meal on the table. It is an excellent option for start-up cooks and bachelors.
Prep Time: 5 minutes.
Cook Time: 10 minutes.
Total Time: 15 minutes.
Ingredients
One tablespoon of butter
A half teaspoon of salt to taste
500gms chicken livers
A half-cup of milk
Oil ( for shallow frying)
Three finely chopped garlic cloves
Nandos Garlic Peri-Peri Sauce
One or two tbsp of water to thaw the gravy.
Method
Slit the joined chicken livers into two and then wash and rinse. Allow them to drain off the water for a few minutes. Marinate the pieces with salt and then leave them aside for about 20 minutes.
Boil them in water for about 4 minutes and then remove them from the froth or foam.
Dip the liver pieces in heated oil and toss them in the pan until they turn a little brown and hard. Do not stir excessively as they may crumble. Briefly place them on a plate.
Add some oil on the pan and fry the garlic. Add the peri-peri sauce and the butter and allow it to simmer for about a minute.
Reduce the heat to the minimum and then add the milk to the paste. Stir it slowly until the sauce thickens. Keep the heat low and do not cover the pan because the milk may cuddle and fail the procedure.
Add some tablespoons of water for the gravy consistency.
Finally, add the fried chicken livers and then simmer for about 3 minutes.
Serve it hot with dinner roll or Portuguese bread.
Final notes
The colour of your gravy may vary from a grayish black to pale orange all depending on sauce type and the livers. This will not alter the taste of the dish though
READ ALSO : Popular traditional black South African recipes and South African food
2. Spicy chicken livers on toast
If you are a fan of spices, then the spicy chicken liver recipe is your choice.
Serves: 2.
Cooking Time: Twenty minutes.
Ingredients
Four tablespoons of oil
Chopped chilli for topping
Four tablespoons of rough chopped Italian parsley
Ciabatta slices
375 grams of free-range chicken livers ( Cut in pieces of about 1.5 cm )
Two cups of cream
One 400grams tin of chopped tomatoes
Two tablespoons of olive oil
One teaspoon of freshly chopped chilli
Six roughly chopped garlic cloves
Method
Soften one chopped chilli and three cloves of garlic in two tablespoons of olive oil.
Add one 400grams of chopped tomatoes and then cook for about twenty minutes.
Add a quarter cup of the cream and blend.
Season 250 grams of the free-range chicken livers and then fry them in batches for approximately 2 minutes until they are cooked through.
Mix it with the tomato sauce and then spoon over your toasted ciabatta. You can then sprinkle it with the chopped chilli and Italian parsley.
3. Creamy Peri-Peri Chicken Livers with Pasta
This creamy chicken liver recipe is easy to prepare, and it only takes about twenty minutes.
Prep time: Five minutes.
Cooking time: Twenty minutes.
Serves: Four.
500 grams of clean chicken livers
Two crushed garlic cloves
A 250 ml cup of cream
Chopped parsley (a handful)
One slice onion
Salt and pepper
One tablespoon of butter
A half 410 grams can of tomato puree.
Olive oil (for frying)
A half teaspoon of peri-peri spice
Two tablespoons of sweet chilli sauce
250 grams of FATTI'S &MONT'S Gnocchi Pasta Shells
Method
Splash a bit of oil on the frying pan and heat it over medium heat along with some butter. Fry the liver until it turns golden and then put it aside on a plate.
Upon the same cooking pan, Saute the garlic, onion and peri-peri sauce until tender and then season.
Add the sweet chilli, cream and tomato puree and let it boil
In the meantime, cook the FATTI'S & MONI'S Gnocchi Pasta Shells following the packet instructions.
Add the livers and heat thoroughly.
Sprinkle parsley and then serve it with pasta.
Although the process of making creamy chicken livers looks a bit more elaborate, it can get easy if you are patient and in a lively mood.
READ ALSO: How to cook rice
4. Easy Chicken Liver Recipe
The method or procedure involved in making the easy chicken liver recipes is so short that you will not believe it. It is hardly five steps, and there you have your delicacy.
Ingredients:
500 grams of chicken liver
A half teaspoon of pepper
One tablespoon of olive oil
One tablespoon of soy sauce
One tablespoon of lemon juice
A half teaspoon of salt
Some extra oil (for frying)
Method
Heat the oil on the frying pan
Add the chicken livers and cook for about five minutes. Ensure they are slightly burnt on every side
Garnish with parsley or cilantro (preferably cilantro) and then squeeze in some lemon juice.
You can serve with rice, bread or eat it alone.
There you go! Making the Easy chicken liver pasta has never sounded easier. Each of the above Chicken liver pasta South African recipe is quite flexible meaning that you give it extra relevant ingredients all based on your preference. Considering the great ideas found on YouTube for example, it is so clear that you can come up with various other recipes for chicken livers in cream sauce.
READ ALSO:
Banting chicken recipes
Banting bread recipes
Vegetable banting recipes
Source: Briefly News