Tasty samp South African recipe
Samp is one meal that South Africans relish, and it is recognised to be one of Nelson's Mandela's best meals. It is preferred because of how affordable and simple it is to make. To add to it, it is a very rich source of starch. Would you like to know how to make it? How about reading on for more details?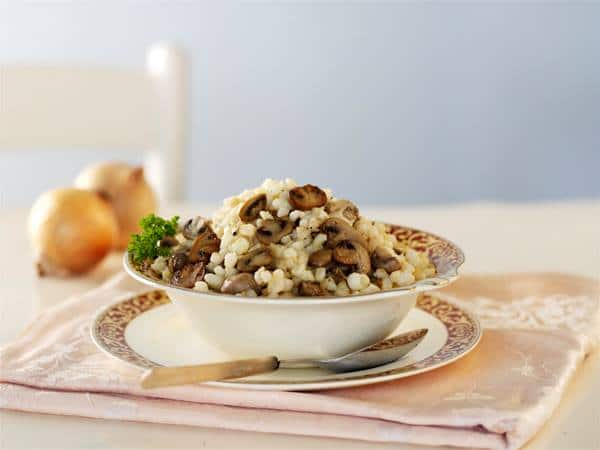 Is samp a starch? It is a carbohydrate that is made of dried corn kernels that have been stamped. It is a common variant that the South African Zulu people relish and refer to as Isistambu. Its versatility is what makes it preferred. You might want to read on about the various ways on how to prepare it.
Samp recipe
Traditionally, samp was prepared by mixing it with beans and boiling it until the meal becomes soft enough to be eaten. Apart from the most common one, there are other samp meals that you could try out to spice up the dish.
Samp and mutton
If you are after a high-protein dish, you can spice up the traditional meal by going in with mutton. You can go in with a tad of spices to make it more palatable. The fascinating thing about it is that the dish is simple to prepare.
Ingredients
500g samp
500g speckled sugar beans
250g of mutton
2 tablespoons vegetable oil
2 teaspoons ginger and garlic paste
1 tablespoon masala
1 teaspoon Kashmiri chilli powder
½ teaspoon ground fennel
½ teaspoon turmeric
1 teaspoon garam masala
1 onion finely chopped
1 Roma Tomato skin removed and grated
1 star aniseed
2 bay leaves
1 cinnamon stick
1 sprig curry leaf
salt
Coriander for garnishing
Method
Soak the beans and samp overnight in two litres of water.
Strain the samp and beans and transfer them into a large pot.
Add two litres of water and let them boil until they become soft, and the better part of the water is absorbed.
In a medium pot, heat 2 tablespoons of oil on low heat. Add the bay leaf, cinnamon stick, and star aniseed and allow them to fry for about a minute.
Add the curry leaf and onion to the pot and allow them to saute until the onions attain a golden brown colour.
Add the ginger and garlic paste and allow them to fry for one more minute.
Add the chilli powder, garam masala, ground fennel, turmeric, and masala and stir to prevent charring.
Add the mutton and mix it in. Allow it to cook for 10 minutes.
Toss the grated tomato and stir everything in. Allow the mutton to cook for another 10 minutes before seasoning with salt.
Add two cups of water and allow the mutton to cook until it becomes tender. It will take up to one hour for the meat to be tender; hence, you can add some more water if needed to.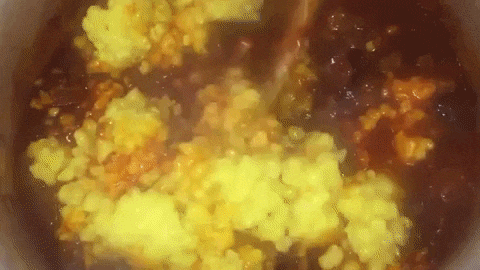 11. Drain the excess water from the boiled samp and add it to the lamb and mix it in. If you need more gravy, add some more water. Allow everything to cook for five minutes on low heat before turning the heat off.
12. Garnish with the coriander and serve while hot.
This method can be used to prepare samp and chicken.
READ ALSO: The best South African sosatie recipe for Braai Day
Samp recipe with milk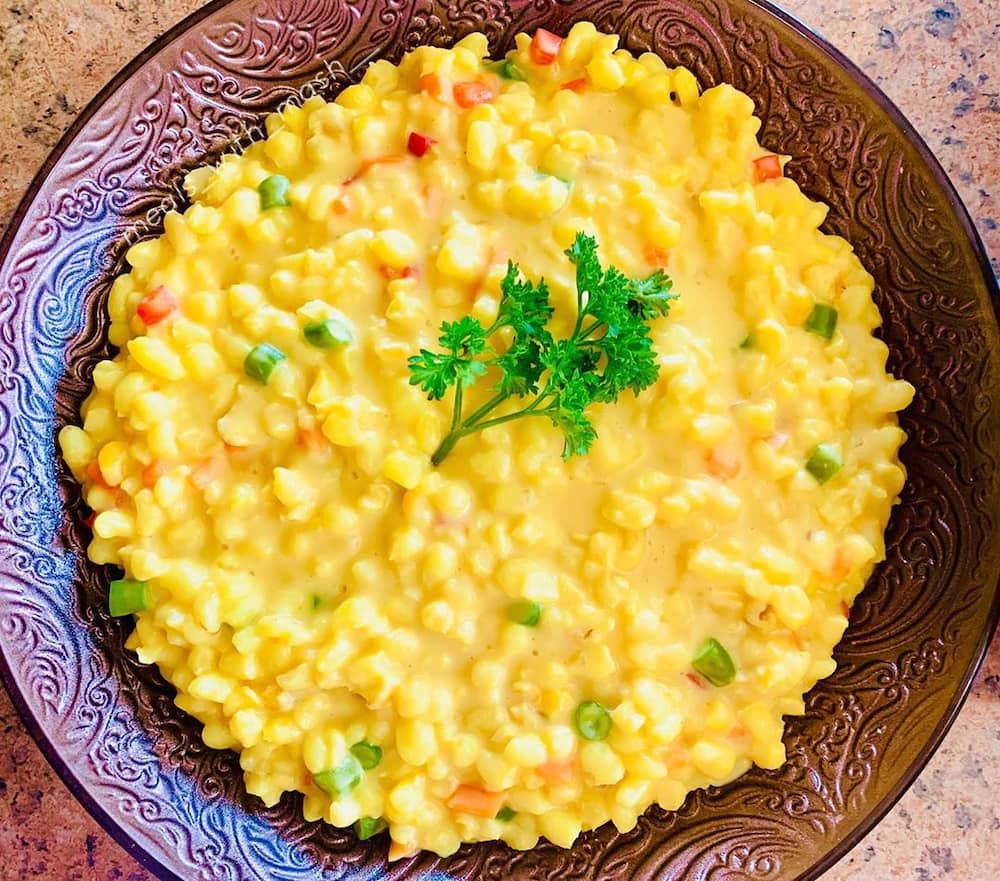 If you are after a starchy dish that is high in calories, this recipe is ideal for you. You can add a couple of spices depending on your taste buds. Instead of going on with the milk, you can go in with fresh cream.
Ingredients
500g samp
Fresh cream
1 tablespoon butter
1 tablespoon turmeric
Curry leaves
Salt
Method
Wash off the excess starch from the samp using cold water; do it up to five times, draining the excess water.
Add some water to a pot and bring it to a boil before adding the curry leaves. Add the samp to the boiling water and allow it to cook for about 15 minutes until the samp is tender.
Remove the curry leaves from the pot and add the butter to the samp and stir it in.
Add the salt, turmeric, and cream and mix everything in.
Serve while hot.
READ ALSO: Sweet and savoury South African potbrood recipes
Samp recipe vegetables
If you are vegan or vegetarian, you can try out samp food as a healthy source of starch. You can go in with your vegetables of choice. The preparation process is simple, as well.
Ingredients
2000ml water
60ml oil
1 tablespoon salt
1 tablespoon black pepper
5 carrots, sliced into rings
1 green pepper, chopped into strips
½ cabbage, shredded
1 onion, chopped into thin slices
2 large potatoes, diced
Method
Rinse the samp in clean water to remove excess starch.
Boil water in a pot and add the samp, a pinch of salt and half the oil.
Cook the samp for 45 minutes until it becomes soft.
Turn down the heat and allow it to simmer for about 60 to 75 minutes. Add water if needed to.
READ ALSO: How to cook the perfect ugali recipe and serve with braai
Vegetables
Heat oil in a different pan and add the onions and allow them to saute until they become golden brown.
Add the green pepper strips and allow them the saute for 1 minute.
Add the potatoes and allow them to cook for three minutes before adding the cabbage and carrots and let them cook for another 3 minutes.
Season with salt and pepper.
Serve the vegetables with the samp.
Frequently Asked Questions
If you have never tasted samp, you ought to try it out. You will marvel at how easy it is to prepare. You will also be blown by how delicious and versatile the dish it. The answers to these questions will enlighten you on the meal.
What is samp made of?
Samp is a complete dish that comprises of two main ingredients: dried corn kernels that have been stamped. It is a filling carbohydrate that can be made in different ways, depending on how you prefer to have it. You can have it with beans, chicken, mutton or even with vegetables.
Do you soak samp in hot or cold water?
Before cooking samp, it is essential to soak it in boiling water since boiling water helps in accelerating the process of softening it. Alternatively, you could use cold water and let it soak overnight in cold water. The temperature of the water determines how much time it will take before it softens.
How long should I soak samp before cooking?
If you wish to reduce your cooking time, you can soak the samp in cold water. Soaking it overnight helps in making it tender. You will be required to drain off the excess water before cooking it.
How do you soak Samp overnight?
Before soaking the samp, it is essential to wash it in clean water to get rid of excess starch. After draining off the water, add clean water to the washed samp and allow it to sit overnight. The soaking makes the samp softer, so it reduces the cooking time.
The three samp recipes are ideal for anyone who has been thinking of trying out the dish. The best part about them is that the preparation method is simple and that one is not limited to their choice of spices.
READ ALSO: The best Mzansi beef jerky recipe with and without seasoning
Briefly.co.za recently published a recipe on how to make the best Mzansi beef jerky. You ought to try it out.
Beef jerky is one of the tastiest ways of having beef. The trick of making it is how the flavouring is done, and the recipe provides some of the hacks.
READ ALSO:
How to make the best homemade droewors recipe South Africa
How to make nutritious mielie-meal for breakfast the South African way
How to make juicy traditional South African monkey gland sauce
Source: Briefly News