Law of the Heart teasers this March 2021: What you can expect
In March 2021 premiere episodes of Telemundo's Law of the Heart, Julia is in a dilemma on whether to be with Pablo or Camilo. Who will win the battle to have her heart? Read the following Law of the Heart teasers to find out.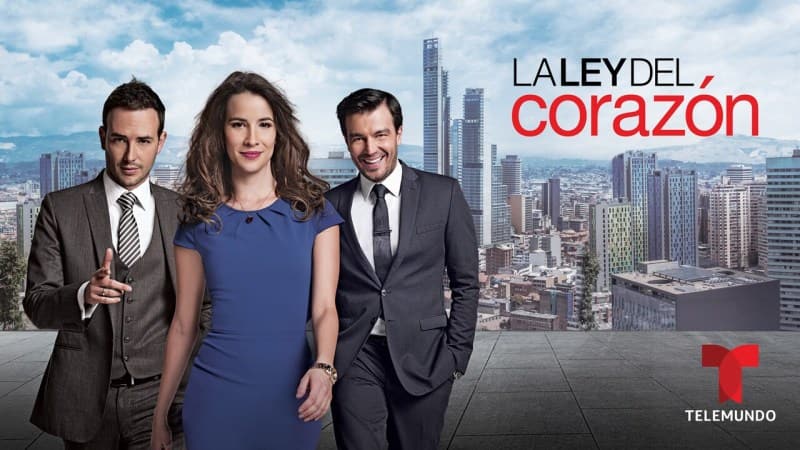 Isabel wants to divorce Elias after watching a recording of him with Milena. Later, Elias files a lawsuit against Milena for manipulation and violation of privacy, and the court finds her guilty. Meanwhile, Nicolas is convinced that Santiago's death was a homicide and not an accident. Does he have enough evidence to prove the allegations?
Law of the Heart teasers March 2021
Your home entertainment this March is covered if you love telenovelas. Law of the Heart on Telemundo, which premiered on 15th February 2021, is a law-based soap opera that narrates murder mysteries, the quest for justice, and complicated love stories. Here is what is coming up on the show in March episodes.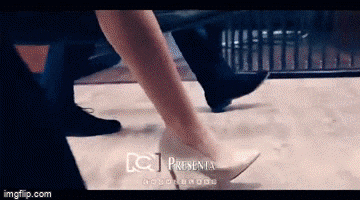 Monday, 1st March 2021
Jimena and Rosa work together to make sure that Julia does not associate with Pablo and does not get near the law firm. On the other hand, Isabel is given the footage that shows Milena and Elias together.
Tuesday, 2nd March 2021
Isabel is ready to be divorced from Elias and requests Maria del Pilar to be her attorney in the case. Meanwhile, Pablo wants to go to dinner with Julia, but she does not accept the offer.
Wednesday, 3rd March 2021
Maria del Pilar tells Elias that it will be best if Isabel had Julia as her attorney in the divorce case. Why not him? Later, Mariela makes Luz aware of her decision to terminate her pregnancy. Will Luz let her go through with the abortion?
Thursday, 4th March 2021
Pascual is able to retrieve the evidence that incriminates his wife, who tried poisoning him, and he presents it to Pablo. Meanwhile, Alejandro misbehaves and is later forced to face the consequences of his actions.
Friday, 5th March 2021
Manuela wants to go out with Pablo, and he accepts the offer, a decision that makes Julia envious. Maybe next time she will not turn down his dinner offer! On the other hand, Catalina goes to see Mariela at the medical facility.
Saturday, 6th March 2021
Catalina seeks assistance from Alfredo regarding Mariela's case. Meanwhile, Elvira is the lottery winner. What will he do with the prize? Later, Nicolas makes Duperly aware of his suspicions regarding the lies being told by Camilo.
Sunday, 7th March 2021
Elias makes up his mind to file a lawsuit against Milena for violating his privacy and manipulation. Meanwhile, Julia regrets her decision to reject Pablo after finding out that he is a divorcee.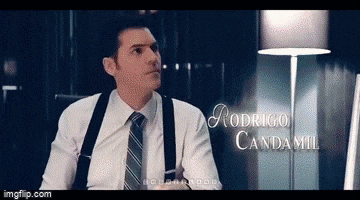 Monday, 8th March 2021
Rosa does not want to show that she is envious as she welcomes Julia to her new office. Meanwhile, Gustavo is sentenced to time in jail after being found guilty of being responsible for the murder of Victoria.
Tuesday, 9th March 2021
Julia gives Pablo her letter of resignation, but he does not agree to her request and tears up the document. Will she continue working? On the other hand, Maria Cristina ditches her fear and makes up her mind to face her problems.
Wednesday, 10th March 2021
Alberto makes Pablo aware of his issues with the family as they are demanding that he and Carolina should separate. Meanwhile, Mariela is grateful to Alberto after she emerges victorious in the case.
Thursday, 11th March 2021
Nicolas recalls what transpired at the house of Alejandro and concludes that the death of Santiago was not an accident, but he was murdered. Will he find the culprit? On the other hand, Julia asks Pablo to pardon her.
Friday, 12th March 2021
Nicolas blames Alejandro for telling him lies and making him a puppet so that he can cover up tracks that link him to the crime. Later, Mariela is hit by intoxicated Mauro after finding out about the termination of pregnancy.
Saturday, 13th March 2021
Rogelio makes up his mind to go to the authorities and turn himself in. Meanwhile, the court finds Milena guilty of slander and invasion of privacy, and a date is set for the hearing of her sentencing. Is she going to let Elias win?
Sunday, 14th March 2021
Julia and Pablo have their first intimate moment. On the other hand, Elias and Nicolas are looking for incriminating evidence in the hotel where someone killed Patricia.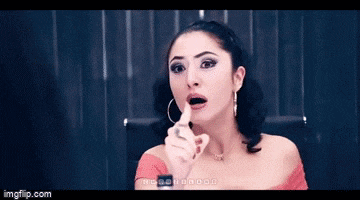 Monday, 15th March 2021
Nicolas gets details about a judge who deals with intentional homicide from Aurora. Aurora asks him to seek evidence that will incriminate Alejandro.
Tuesday, 16th March 2021
Pablo provides Carmen with details of his date with Julia. On the other hand, Nicolas wants Laura to believe him regarding Santiago's death being a homicide case and not an accident.
Wednesday, 17th March 2021
Irma makes Elias aware of her intentions to seek a divorce from her husband, and he gives her his professional advice. What about the status of his marriage with Isabel? On the other hand, Nicolas offers Marcos a position at the firm.
Thursday, 18th March 2021
Pablo and Julia have a conversation regarding the release of Camilo from jail. Later, Alfredo and Marcos want to search for the lady who was involved in the death of Camacho.
Friday, 19th March 2021
Julia and Pablo have a night together at Pablo's apartment. On the other hand, Catalina is robbed and tied up by Leonardo. She is later found by Alfredo, who helps her.
Saturday, 20th March 2021
Catalina is still worried regarding the robbery and narrates the incident to her workmates at the firm. Meanwhile, there is a court hearing concerning the domestic violence case for Eduardo and Angelica.
Sunday, 21st March 2021
Camilo is finally free, and he holds a party at home to celebrate. Meanwhile, at the funeral home, there is an argument between Pablo and the son of Alberto, who does not want the cremation of his father's body.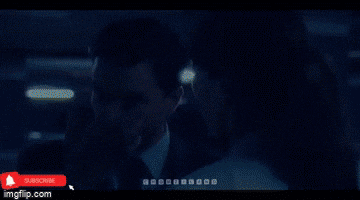 Monday, 22nd March 2021
Roberto makes Camilo aware of his suspicions regarding a possible affair between Julia and Pablo. On the other hand, Eloisa is arrested in connection with the murder of Camacho.
Tuesday, 23rd March 2021
Julia makes Miguel and Alvaro aware of her dilemma regarding the choice between Camilo and Pablo. What are her heart desires? Meanwhile, Samuel asks Astrid if they can go on a date.
Wednesday, 24th March 2021
Nicolas consoles his father after a tragedy happens at the nursing home. On the other hand, Jimena pleads with Pablo to take her back, but he is not ready to have her in his life again.
Thursday, 25th March 2021
Camilo is ready to do anything to win Julia's heart. On the other hand, Catalina puzzles Nicolas when she asks him to offer himself as a sperm donor.
Friday, 26th March 2021
Julia is filled with envy when she notices Manuela flirting with Pablo. Later, Ricardo and Salvador open up to Ivan regarding Salvador's terminal cancer. How will the confession affect Ivan?
Saturday, 27th March 2021
Pablo gives Viviana and Encinales a warning to avoid Orlando because of his abusive behaviour. On the other hand, Catalina is frustrated after failing to get someone to donate their sperm.
Sunday, 28th March 2021
There is a commotion in the office due to Dario and Manuela's argument in the boardroom. Later, Eloisa pleads guilty to charges regarding the death of Camacho after being interrogated by Camilo.
Monday, 29th March 2021
Camillo seeks permission from Hernando to allow Julia to work with him on Eloisa's case. Hernando gives him the consent but with the condition that he also collaborates with Pablo.
Tuesday, 30th March 2021
Catalina opens up to Maria del Pilar regarding her struggles with paranoia and anxiety attacks. On the other hand, Jimena's drinking problem is getting worse as she forgets her responsibilities regarding her children.
Wednesday, 31st March 2021
Pablo and Jimena have an argument on the phone. On the other hand, Maria del Pilar corners Leonardo and accosts him for robbing Catalina.
What happens to the Law of the Heart characters?
Law of the Heart March episodes are full of murder mysteries and complicated love stories. Here is what you should expect to see happening to some of the Law of the Heart cast members.
Julia
She turns down Pablo's offer to have dinner together but later rejects her decision after finding out that he is divorced. She is later left in a dilemma regarding choosing Pablo or Camilo, who is finally free. Who will she choose?
Camilo
Nicholas has suspicions about his lies, but he is finally released. After finding out that Julia and Pablo are having an affair, he makes up his mind to fight for Julia's love. How will he get Pablo out of the way?
The above Law of the Heart teasers reveal how things are about to get complicated for some of the cast members. How will they manoeuvre around their problems? Ensure you catch Law of the Heart premiere episodes on Telemundo every Monday to Sunday at 9.00 p.m.
READ ALSO: The River 2 on Mzansi Magic Teasers: Coming up this March 2021
Briefly.co.za highlighted what is coming up on March 2021 episodes of The River 2 on Mzansi Magic. After losing the battle, Lindiwe is not ready to back down and let her rival triumph. On the other hand, Cobra loses almost everything after trusting the wrong people. How will he get back on his feet?
Zweli decides to leave his comfort zone but is faced with a dilemma on whether to follow his heart or choose his family. What will be the consequences of his choice? Discover more from the teasers.
Source: Briefly News