Lingashoni Teasers for April 2021: major tension in the Cele home
A new telenovela, Lingashoni, had just been introduced to the television screen, and considering the storyline, it is yet another drama series worth watching daily. With seasoned actors like Thato Molamu, Thuli Thabethe, and Patrick Mofokeng, there is much entertaining stuff to expect. The show explores the concept of family and the dark underworld of crime and suspense, so it is capable of keeping you engaged with every episode.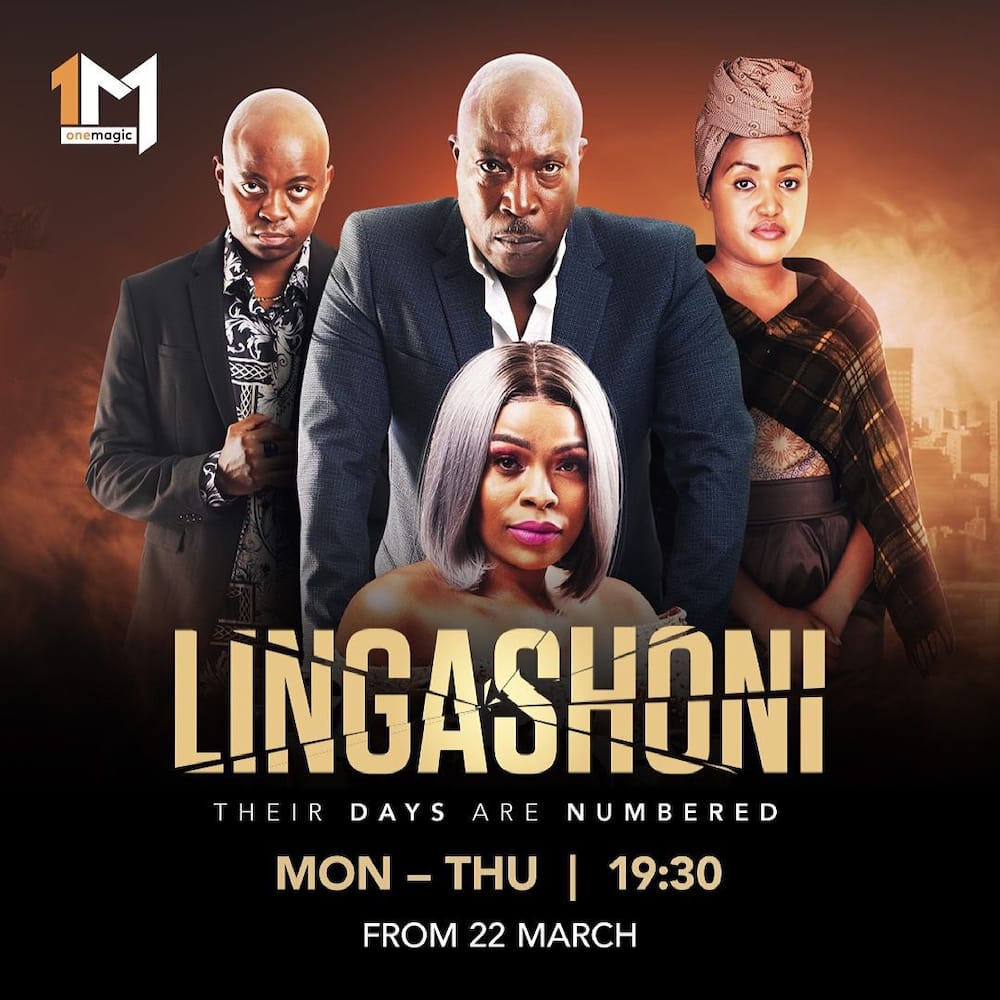 The new telenovela Lingashoni 1Magic tells the story of a poverty-stricken farmworker, Mandla Cele, who goes back to his former life after a decade-long memory loss as a high-flying businessman. After he witnesses a murder, he seeks solace in different places because of the hunt for his life before he ends up on a riverbank. Seipati and her kids find him, and together, they all start a new life. Ten years after, he flashes back to who he truly is.
Lingashoni Teasers for April 2021
How do you think Mandla escapes the plot to kill him, and why is he a target? Will he sustain being in love with two women at the same time? This South African television series will keep you glued to your seat because of unexpected happenings. Read through the Lingashoni drama summary below to have an idea of what to expect this month.
Episode 8 – Thursday, 1st of April, 2021
When some unexpected guests visit Mandla, he delays a plot to seek out the identity of the murderers who attempted to take his life. The man assumed to be dead will have to make desperate efforts towards being recognized as a living being. A certain family plays the lost but found game within the Soweto neighbourhood.
Episode 9 – Monday, 5th of April, 2021
In today's Lingashoni series, Mandla makes a grievous decision when a certain family pays him a visit at home, while Bangizwe looks to become victorious in the game of love. Robert attempts to manage a situation.
Episode 10 – Tuesday, 6th of April, 2021
Bangizwe is plotting on how to ensure a win in his quest for love. Will he succeed? Mandla's desperate attempts to get Seipati and her hoard of boys do not go as planned, while Mohau becomes privy to certain information about Mpumi, which breaks his heart.
Episode 11 – Wednesday, 7th of April, 2021
The secret between Seipati and Mandla does not seem well any longer, while the Lobolo negotiation involving Mpumi becomes the cause of confusion. Consequently, Seipati will have to choose between two brothers. Meanwhile, Papi and Puleng are preoccupied with soothing the Mchunu brother.
Episode 12 – Thursday, 8th of April, 2021
Celina and Seipati try to reconcile the bad blood between them, while Puleng and Mandla's relationship becomes threatened when Teboho discovers a secret. Also, Mohau is in a dangerous situation unknown to him.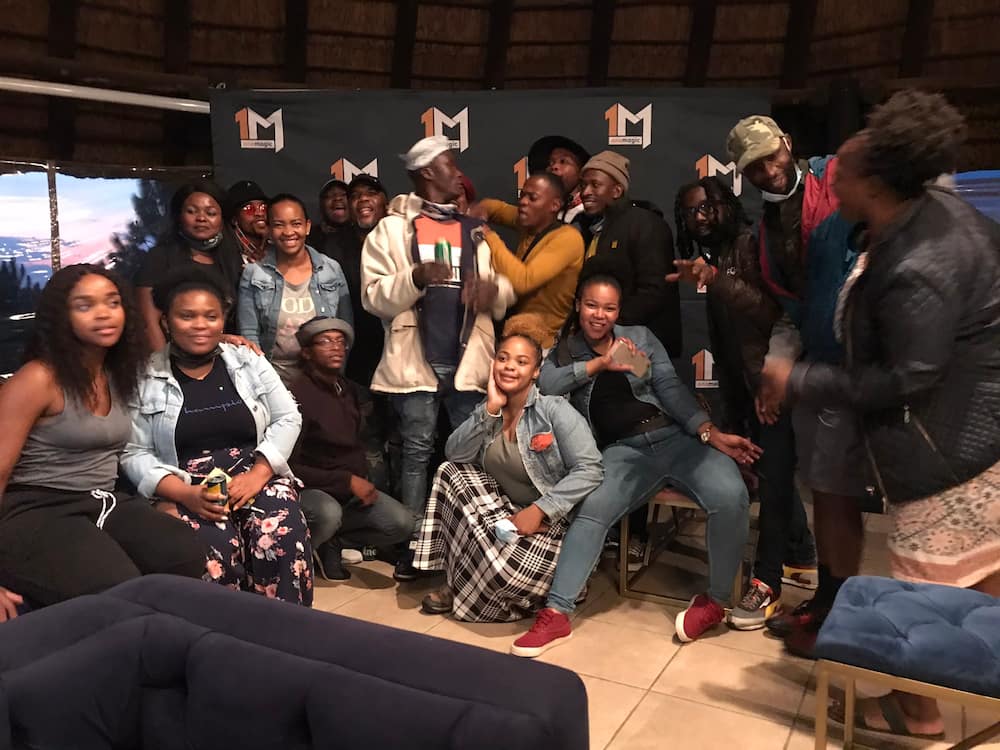 Episode 13 – Monday, 12th of April, 2021
On his arrival to Johannesburg, Teboho meets a rather unfriendly welcome, while Seopati gets an immoral offer from Papi. Will she accept? Meanwhile, Mandla decides to continue with the lobola negotiations.
Episode 14 – Tuesday, 13th of April, 2021
In her newly formed association with Puleng, Seipati gets information that may help her worm her way back into Mandla's life. Papi gets a request for paternal support from Mpumi when the burden becomes too much to bear. Teboho chooses to hold on to Baas Venters Bakkie.
Episode 15 – Wednesday, 14th of April, 2021
While Seipati and Papi succeed in reuniting with their heartthrobs, Mpumi finds out that there is a conflict of expectations in the union between herself and Donald. Teboho gives his guest a wonderful treat in Jozi.
Episode 16 – Thursday, 15th of April, 2021
Sepaiti is faced with consecutive shocking revelations when a memory from her past finds its way to her doorstep, while a certain Cele unveils his concealed intentions during dinner.
Episode 17 – Monday, 19th of April, 2021
Donald and Mpumi have their differences regarding certain plans. The lies of Mandla and Sepaiti catch up with them, and they have to bear the brunt of it. Confusion broils in the home of Cele after someone shows up.
Episode 18 – Tuesday, 20th of April, 2021
Mpumi deals with a difficult reality, while Mandla deals with the headache of being in love with two ladies at the same time. Seipati and Tebatso come face to face with an ugly past.
Episode 19 – Wednesday, 21st of April, 2021
Seipati and her boys will have to stay since Mandla already made up his mind, but this does not augur well with Puleng. The Nondumos constantly remind Mpumi that they always control their brides.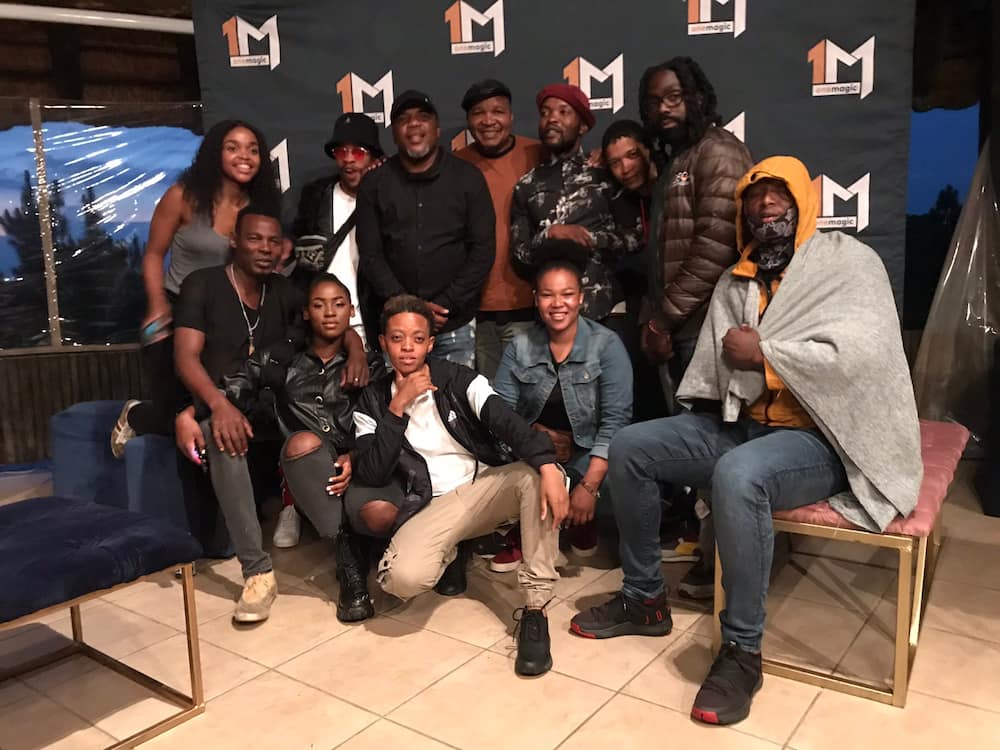 Episode 20 – Thursday, 22nd of April, 2021
Tebatso is given a rare opportunity, while Mandla seeks love from a wife after the other turns him away. Is this an advantage of polygamy? The Mchunus give Papi and Puleng some shocking news.
Episode 21 – Monday, 26th of April, 2021
Tebatso gets the offer of a second job from Papi, while Robert helps the Mchunu brothers start their tender business journey. Puleng discovers the secret of two lovebirds.
Episode 22 – Tuesday, 27th of April, 2021
The Mchunu brothers become involved in the illegal business of stealing coppers, while Puleng's decision after finding out the truth about Seipati shocks everyone. Nj and Tebatso start a personal relationship.
Episode 23 – Wednesday, 28th of April, 2021
Papi and Puleng face the risk of being thrown out of their business venture due to a new competitor's arrival, while Mandla encounters a very strange experience. Donald stops the continuous advances from Mohau.
Episode 24 – Thursday, 29th of April, 2021
Puleng uses a well-known trick to escape the heat of an interrogative session, while Puleng and Papi are bewildered by the rate at which things begin to go haywire with Mdu and Ace's absence. Nj gets shoved into a scary place by a bully.
Mandla
After facing a near-death experience, Mandla plots to unravel the mystery behind the attempt on his life. Nevertheless, with the skeleton in his cupboard regarding his relationship with the women in his life, will they come back to haunt him? Also, as he is confused about what to do with the relationships he finds himself in, how will his choice determine the course of his life and relationship with Puleng and Seipati?
Mpumi
Mpumi's love life is not going as planned, and unfortunately, her lobola negotiation causes a stir, especially after Mohau discovers some facts about her past. Her marriage to Donald is not going too well because of their conflicting expectations. At the same time, the Nondumo family does not help her condition as they always make it known that they will never allow her to become an uncontrollable bride. Will she be able to wade through the turbulence in her marriage?
From the Lingashoni teasers you have read so far, what do you think will become of Nj and Tebatso's newly started relationship? Do not miss the show as the premiere episodes broadcast on 1Magic 19h30 from Mondays to Thursdays.
READ ALSO: New! DiepCity Teasers for April 2021: Juicy episodes worth watching
A more interesting television drama series, DiepCity drama series, premieres as the Isibaya telenovela ends. As published on Briefly.co.za, find out the unreasonable things that Nox and her friends did to make ends meet.
Source: Briefly News