Ice Adonis teasers for April 2021: Eunice falls into Yvonne traps
In Ice Adonis teasers for April 2021, enemies maintain fake friendships to learn each other's moves and tricks and control the game. Meanwhile, those who think they are the lords of the game only make fools out of themselves.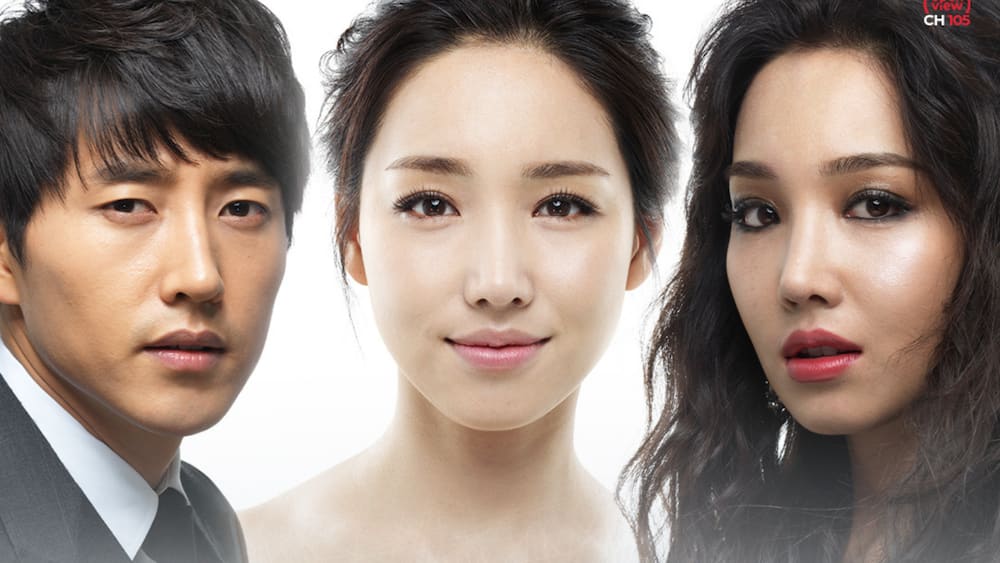 Do not miss any of the upcoming Ice Adonis episodes. Watch how Yvonne and Kevin make their rivals eat from the palms for their hands. Their love and careers continue to flourish while their haters spend sleepless nights plotting to destroy them.
April 2021 Ice Adonis teasers
It is pointless fighting people who soar higher with every step you make to ruin their lives. However, the antagonists in the series are adamant about learning this valuable life lesson. Read more about what is going to happen to them in April.
1/04/2021: Thursday (Episode 54)
Yvonne learns that Cyrus relocated to another place, and a private detective refuses to help her find him. Moreover, Eunice also tries to stop her from looking for him.
2/04/2021: Friday (Episode 55)
Rose secretly asks journalists to publish about James' love triangle. She is doing this to ruin James' image so that Kevin gets more votes. Meanwhile, Yvonne intensifies her search for Cyrus.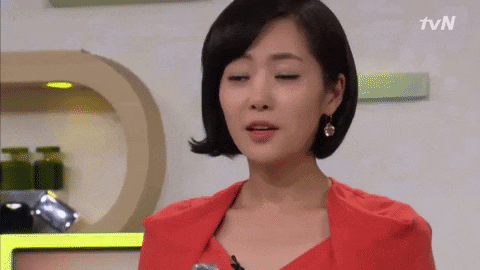 5/04/2021: Monday (Episode 56)
Detective Park discovers Eunice's lies when he also lies to her that Cyrus faked his death. The vengeful Yvonne is enraged and ready to devour her rivals.
6/04/2021: Tuesday (Episode 57)
Yvonne lands in jail because she confronted Eunice. Later, Kevin takes Eunice out of his plan because he is tired of her games.
7/04/2021: Wednesday (Episode 58)
Eunice discloses to Yvonne the truth about Kevin's family. Surprisingly, she betrays Eunice by agreeing with Kevin to bring her down.
8/04/2021: Thursday (Episode 59)
Yvonne tries to get back her former job, and a new investigator arrives in town. Eunice is afraid of Yvonne's presence.
9/04/2021: Friday (Episode 60)
When Yvonne exposes Detective Park's corrupt dealings, he reveals how Eunice made Cyrus disappear. Later, Yvonne asks Julia to employ her.
12/04/2021: Monday (Episode 61)
Yvonne and Eunice are a threat to each other's career success. During J Cosmetic's makeup show, Yvonne convinces Eunice to leave early. She wants her fashion talent alone.
13/04/2021: Tuesday (Episode 62)
Eunice embarrassed Yvonne in front of Julia by exposing her dirty past. Julia gets angry with Eunice's attitude that she gives Yvonne a second chance. At the same time, she suspects that Eunice and James have ill towards Yvonne.
14/04/2021: Wednesday (Episode 63)
James confessed that Yvonne is innocent when Julia confronts him in front of Eunice. Yvonne tricks Charles into confiding her plans in her. She later breaks into his house in search of vital information and discovers shocking facts.
15/04/2021: Thursday (Episode 64)
Everyone notices sudden negative behavioural changes in Yvonne and avoids her like a plaque. Charles bribes the police to buy his freedom, and Eunice strives to ruin Julia and Yvonne's upcoming makeup show.
16/04/2021: Friday (Episode 65)
Yvonne and Julia are admitted for using defective cream on their skins. The ladies are ignorant of the fact that Eunice added the bees' venom to the cream.
19/04/2021: Monday (Episode 66)
James overhears Eunice confessing to Yvonne about how she took part in Katherine's murder. When he confronts Yvonne about it, she states that she wants to send everyone who wronged her to jail.
20/04/2021: Tuesday (Episode 67)
Eunice gets upset with Eunice's actions and steals a fashion idea from her private notebook. She later claims it is hers when Eunice presents it to the bosses. Meanwhile, James feels jealous of Kevin and Yvonne's relationship.
21/04/2021: Wednesday (Episode 68)
Kevin introduces his fiancé, Yvonne, to his mother. He does this on his mother's birthday. Rose disapproves of their relationship, and James pleads with her not to marry Kevin.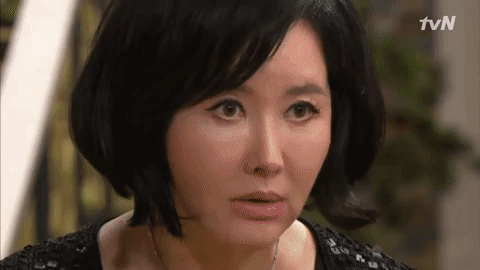 22/04/2021: Thursday (Episode 69)
Charles and Eunice panic upon discovering that Yvonne found the suicide note. Eunice later files a complaint to the polices about Yvonne trespassing into her home when she was the one who planted keys in her purse.
23/04/2021: Friday (Episode 70)
Katherine narrates how Eunice was involved in the tragic accident that sent her to a comma. She falls off the cliff when Eunice tries to scare her into sealing her lips about the accident.
26/04/2021: Monday (Episode 71)
Yvonne informs the police that her mother is missing and confronts Eunice about the same issue. She receives a relieving phone call about her mother's whereabouts shortly after facing Eunice.
27/04/2021: Tuesday (Episode 72)
Eunice works under Yvonne, who takes over her job. On the other hand, Kevin will do anything to prevent his fiancé from discovering that they are pen pals.
28/04/2021: Wednesday (Episode 73)
Eunice hires the face of J Cosmetics, unaware that the model is a set-up from Yvonne. She panics when the model fails to show up. At the same time, Ted and Sussie find the car repair expert to serviced Eunice's vehicle.
29/04/2021: Thursday (Episode 74)
Eunice raises enough money to finance her campaign and also get her job back. She is excited about her smart moves, yet she is only dancing to Yvonne's tune.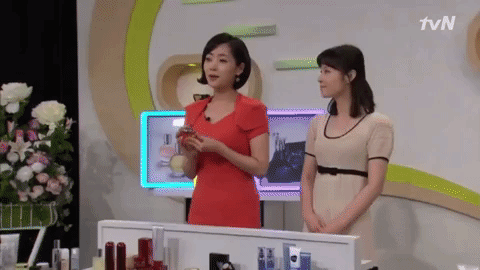 30/04/2021: Thursday (Episode 75)
Eunice, James, and Charles receive texts that have vital information about Katherine's accident. Eunice sends money to the person blackmailing her, and the police are on her throat. She is still in the dark about Yvonne's plan. Yvonne is the blackmailer, and Cyrus calls James.
Yvonne
She is engaged to Kevin, but James wants her to break off their engagement. Meanwhile, Eunice attacks, frames, and shames Yvonne multiple times to ruin her career. Yvonne lies low and lets Eunice believe that she is in control as she waits for the right time to strike.
Eunice
She confesses to Yvonne that she wanted to kill Kathrine. Kathrine later jumps off the cliff accidentally when Eunice threatens her to silence her. Detective Park also knows that Eunice is responsible for Cyrus' disappearance.
What channel airs the series? Catch the enticing episodes narrated on Ice Adonis teasers for April 2021 at 14h05 on eExtra from Mondays to Fridays. If you would love to watch a repeat, tune in on the same channel at 17h35.
READ ALSO: Durban Gen teasers for April 2021: Who reveals Mbali's secret?
Do not miss to find out on Durban Gen teasers for April 2021 who reveals Mbali's secret. Briefly.co.za highlighted how the vengeful Lindelani is gradually ruining Mbali and Sibusiso's marriage.
Meanwhile, Thabo keeps his distance from Precious. He discovered a startling secret about her pregnancy. Can Mbali and Precious save their relationships from going down the drain? Please tap on the links to read more.
Source: Briefly News