Dali Mpofu Biography: Age, Children, Wife, House, Awards, Net Worth and Political Career
Dali Mpofu is a business executive, a politician, and a South African advocate who was, until 2009, the President of the Southern African Broadcasters Association (SABC). His career began back in 1980 after he joined the African National Congress (ANC). One of his starting roles was deputizing for Winnie Madikizela-Mandela on the Social Development Department of the ANC. Since then, he has built his political as well as business career and won two awards for his struggles.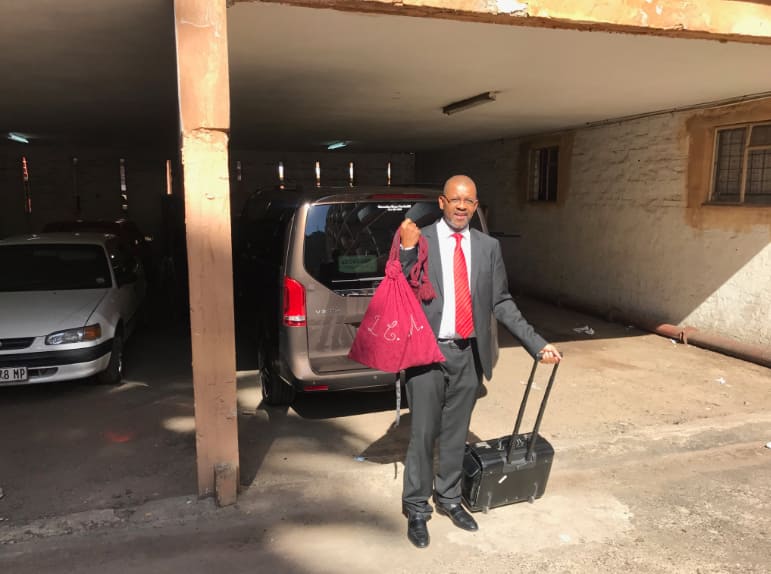 Born Daluxolo Christopher Mpofu, Dali is an important figure in South Africa's history, especially during the fight against the dreaded apartheid. The years he spent in the ANC and what the party stood for is a cause for celebration and respect for this successful man. However, they were also the most divisive in his life to this day.
READ ALSO: Londie London age, real name, instagram, songs boyfriend, and hot photos
Dali Mpofu biography
Who is Dali Mpofu? How old is Dali Mpofu? Here are more details about him such as his education, Dali Mpofu wife, the famed Sizwe Mpofu Walsh mother, Dali Mpofu and Winnie, and other interesting things.
Dali Mpofu profile
Born: 26th September 1962 in East London, South Africa
Dali Mpofu age: Will be turning 57 years old later in 2019
Origin: South Africa
Marital status: Married
Occupation: Business executive, politician, and advocate
Famous for: His roles in the ANC and as president of the SABC
Facebook: @AdvDaliMpofuSpeaks
Dali Mpofu Twitter: @AdvDali_Mpofu
Instagram: dali_mpofu
Contacts: Telephone: 011-282 3700; Email: dali.mpofu@yahoo.com
Dali Mpofu education
Mpofu first went to Mzomhle High School in the Eastern Cape before joining the University of Witwatersrand. He completed his university qualification of Bachelor of Procurement studies in 1988. In 1992, he completed another qualification, LLB, from the same university.
Dali Mpofu wife and children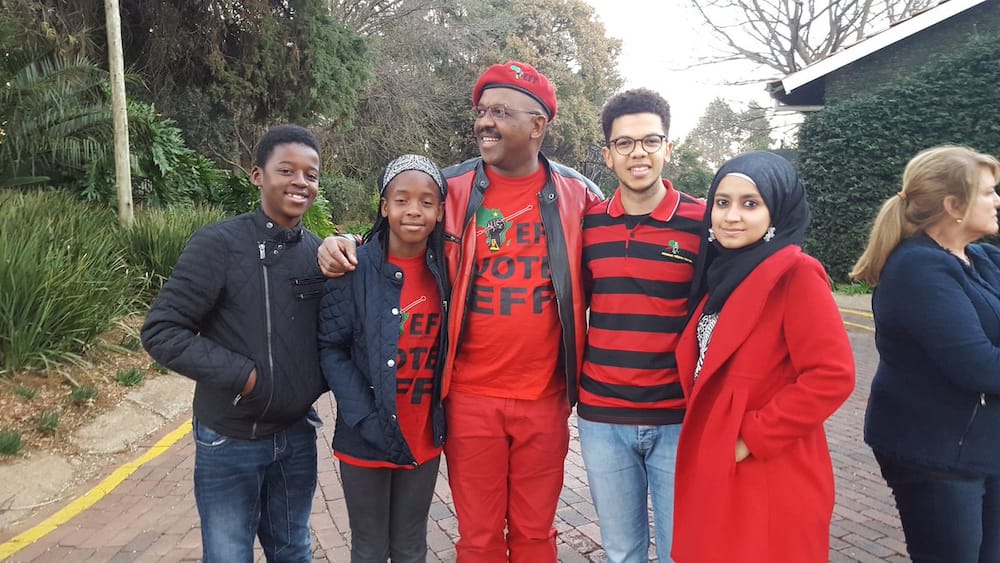 Who is Dali Mpofu married to? Mpofu is presently joined in holy matrimony to Mpumi Nxumalo since 2004. The two have four children namely Sizwe Mpofu-Walsh, Mncedisi Mpofu, Letsema Mpofu, and Zwekazi Mpofu. The most well known Dali Mpofu son is Sizwe Mpofu-Walsh, who is a musician, activist, and author.
Dali Mpofu and Winnie Madikizela Mandela's affair
As we all know, everyone has some rumors about them. For Mpofu, the rumor is a huge one. Apparently, there was once a Dali Mpofu and Winnie affair. Further, most people believe that Winnie and Nelson Mandela split back in 1992 because of the affair. The rumors emerged back in the 1990's after a letter emerged that seemed to suggest the affair. The allegations of fund misappropriation also emerged around that time from the same letter.
Dali Mpofu political career and businessperson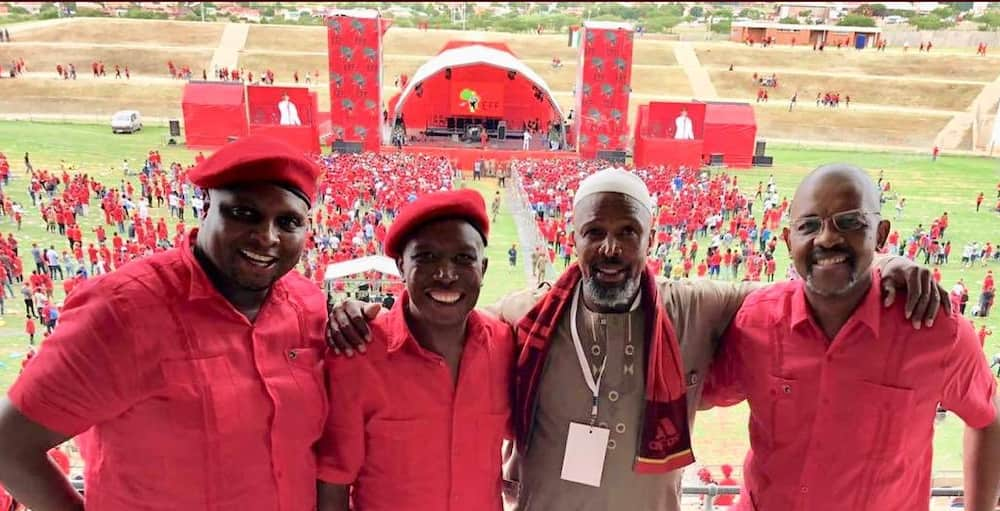 After spending a number of years in the ANC, Dali was dismissed from his position on some fund misappropriation allegations. Following his departure from the ANC, he joined the newly formed political party called Economic Freedom Fighter (EFF). However, in the 2014 General Election of South Africa, he lost the race for the Gauteng province.
Following his political defeat, he held no position in the government. During that period, Dr Mpofu focused on his business career where he held a number of positions. He fought his way in the business sector until he achieved his biggest role at the SABC between 2005 and 2009. His roles have included:
Board Chair of Proudly South African
Board Chair of Boxing South Africa
Chairman of ICT BEE Charter Working Group
Group Chief Executive Officer at South African Broadcasting Corporation
Council Member of International Marketing Council of South Africa
President of Southern African Broadcasters Association
Chairman at Utajiri Investments
Acting Judge at Labour Court of South Africa
Director at ABB Powertech
Chairman of Victim Support SA, Business Against Crime
President of Electronic Industries Federation
Director at Powertech
Chairman of National Anti-Corruption Forum
Non-Executive Director at Thebe Securities
Director at Altech
Director at Battery Technologies (Pty) Ltd
Director at Rentech
Advocate at National Anti-Corruption Task Team
Group Executive Director at Corporate Affairs, Altron Group
Dali Mpofu political awards
He has two awards to his name:
Businessperson of the Year, BBQ magazine, Black Business Quarterly in 2014
IT Personality of the Year Award, Computer Society of South Africa
Dali Mpofu net worth
A salary of about $15,000 every month complements his significant net value of $7.8 Million. You would imagine his house is quite posh.
Dali Mpofu latest news
Following the death of Winnie, many people on social media came out against him when he called Winnie "mama." Most people still believe that they had an affair and that he should not have called her mama. Recently, the daughters of Winnie posted a picture with Dali Mpofu while wearing an EFF cap, which left many wondering if there has been a switch of allegiances.
READ ALSO: 5 Facts about Chris Hani that you have to know
There is no denying that Dali Mpofu has been a divisive figure in the history of South Africa. However, there is also no question about his success and achievements in the past and present.
READ ALSO
Prince Kaybee biography: age, cars, family, songs, albums and song theft allegations
Sandile Shezi biography: net worth, foundation, wife (girlfriend), house, cars and instagram
Themba Ntuli's wife, wedding, illness, family and cars
Sakina Kamwendo biography, age, family, husband, daughter and photos
Thando Thabethe biography: age, boyfriend, engagement, movies, net worth and sexy photos
Source: Briefly News