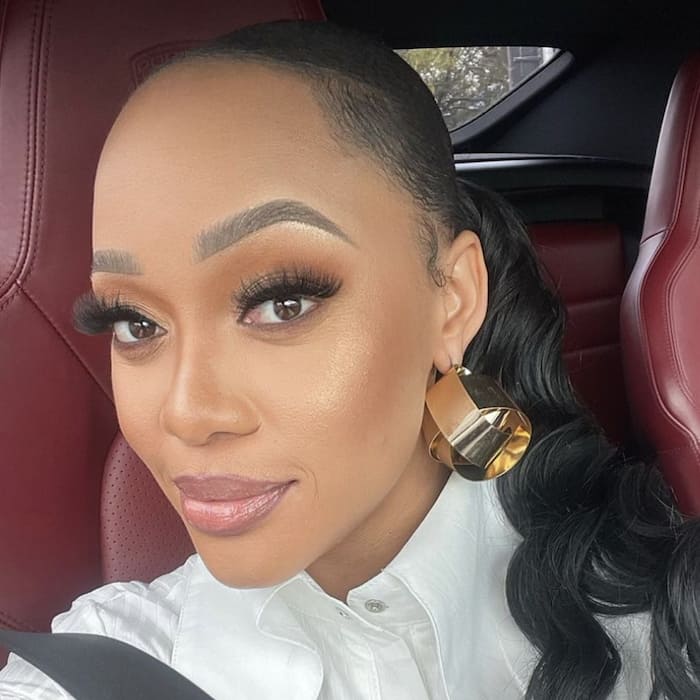 Thando Thabethe
Birth name: Thando Thabethe
Born: 18 June 1990
Place of birth: Johannesburg, Gauteng, South Africa
Nationality: South African
Main activity: Actress, radio DJ, TV presenter
Thando Thabethe is a South African actress, radio DJ and TV presenter with a decade of entertainment industry experience. She is famous for her roles in the sitcom My Perfect Family and the soap opera Generations: The Legacy. She also presents 947 Drive With Thando and used to present Thando Bares All on TLC. She is Nivea's first African brand ambassador and one of Forbes Africa's 30 Under 30 in 2019.
Career
Thabethe began her acting career at 14 when she got her first TV role. She later studied accounting at the University of Johannesburg, where she also worked as a news reader and radio DJ at UJFM. She then moved to YFM in 2011 and to 5FM in 2014, where she hosted her own show, The Thabooty Drive, from 2016 until 2020. She also hosted several award shows, such as the South African Music Awards and the South African Film and Television Awards.
Thabethe has appeared in many TV shows and films, such as Intersexions, Club 808, Kowethu, Single Guys, Mrs Right Guy, JJC: Johnny Just Come, Housekeepers, Reyka and Blood Psalms. She also starred in the Netflix original series How to Ruin Christmas in 2020 and 2021.
Personal life
Thabethe grew up with her mother after her father died when she was 13 years old. She has two siblings, Sanele and Sibusiso. She got engaged to Frans Mashao in 2017, but they split up in 2018. She then dated Lunga Shabalala from 2019 to 2020. She has no children.
Lulu in Intersexions (2010)
Thando Nkosi in My Perfect Family (2011-2013)
Evette in Single Guys (2013)
Sazi in Kowethu (2014)
Nolwazi Buzo in Generations: The Legacy (2014-2017)
Anna in Mrs Right Guy (2016)
Jane in JJC: Johnny Just Come (2018)
Zinhle Malinga in Love Lives Here (2019)
Linda Ndlovu in Housekeepers (2018-2022)
Det. Nandi Cele in Reyka (2021)
Beauty Sello in How to Ruin Christmas: The Wedding (2020)
Beauty Sello in How to Ruin Christmas: The Funeral (2021)
Emissary of Heka in Blood Psalms (2022)