Suidooster Teasers for April 2021: Bad day for Carmen and Rhafiek
The Suidooster teasers for April are out! Remember, last month's episodes had lots of questions begging for answers and scenes that kept everyone in suspense with a desire to know what is likely to happen this month. Why is Siya anxious to know what Gino's decision is, and why will Bridgette go out of her way to humiliate Chris? The twists and turns of events in this month's show should not be missed for anything.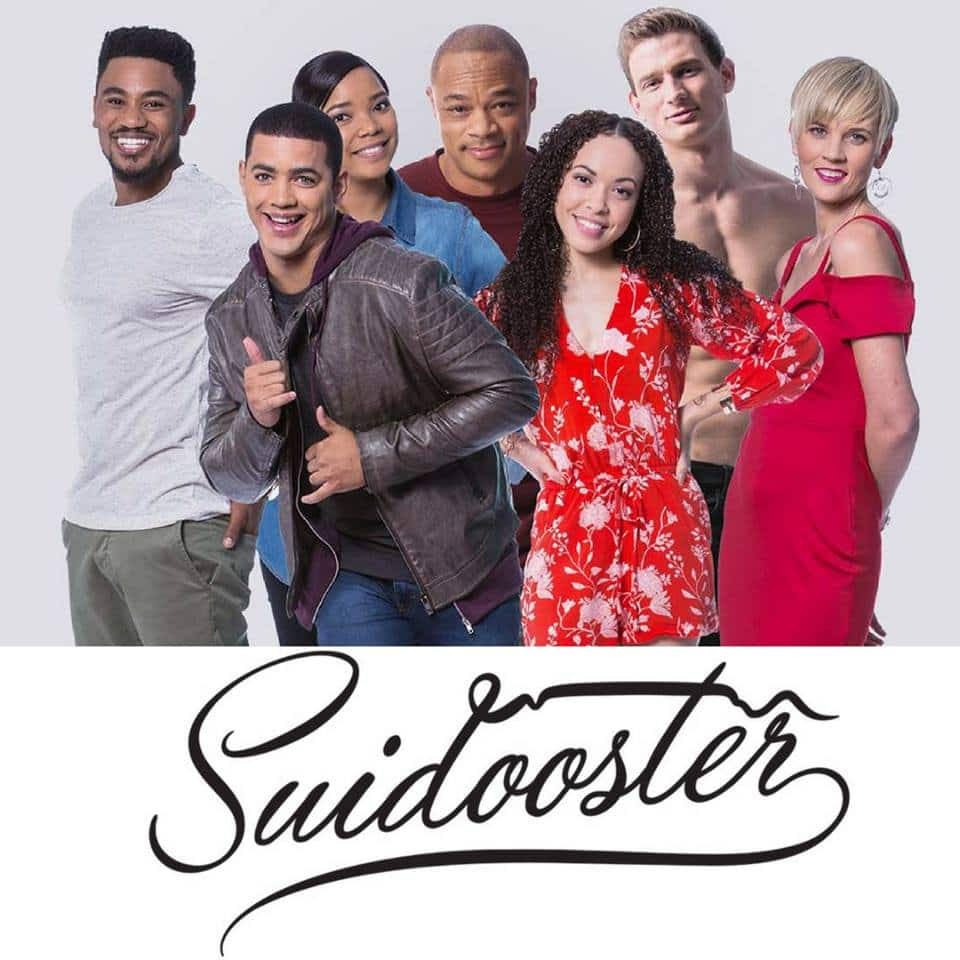 The Suidooster soapie is about a shopping centre named Suidooster Eiendomme. It is set in Ruiterbosch, a fictional suburb in Cape Town. Produced by Suidooster Films, the television series addresses multi-culture and three families living and working together and sharing disputes, revenge, sorrows, joys, and retaliation, among others. Since Suidooster started broadcasting, it has increasingly amassed viewership due to the exciting scenes that come with each episode.
Suidooster April 2021 teasers
Gino tries to work things out well with everyone, but Joy seems no longer interested in everything. What Chris did gets Bridgette so upset that letting go is still a challenge for her. How will she overcome the situation? Find out from these Suidooster soapie teasers.
Episode 1247 – Thursday, 1st of April, 2021
Carmen continues to stay away from the hospital, and Mrs J questions if finding a job for Gino is the right thing to do. Kate finds it hard to believe that she may have missed the opportunity to find love.
Episode 1248 – Friday, 2nd of April, 2021
Gino finally gets her chance, and she does not hesitate to utilize it. On the other hand, Kate struggles with masking her feelings and makes her decision that looks unachievable.
Episode 1249 – Monday, 5th of April, 2021
Siya tries to solicit for Gino with Mrs J, and Joy realizes that she does not belong to the group. The duo of Carmen and Rhafiek is presented with a rather daunting task.
Episode 1250 – Tuesday, 6th of April, 2021
Joy visits her father and appears to be in a jovial mood while appreciating Siya for his assistance during the time of need, but he seems not to be convinced about it. Luckily for Gino, fortune smiles on him.
Episode 1251 – Wednesday, 7th of April, 2021
Chris appears to find Kate's choice unacceptable and tells her about it. Meanwhile, Gino will have to decide on a crucial issue. There are mixed feelings among the members of the Samsodien household.
Episode 1252 – Thursday, 8th of April, 2021
Gino succeeds in carrying out his devious plans, and somehow, Mrs J meets her waterloo. On the other hand, Carmen keeps a straight face despite things not working out as planned. Kaashifa decides to let Imraan in on his plan.
Episode 1253 – Friday, 9th of April, 2021
Siya appears not to believe that Mrs J has anything to do with the financial theft that occurred in the church. There is a confrontation between Mymoena and Carmen while Imraan puts the finishing touches on his plans to go on a romantic date. Kate tells her wrongdoings to Chris, who finds it quite unbelievable.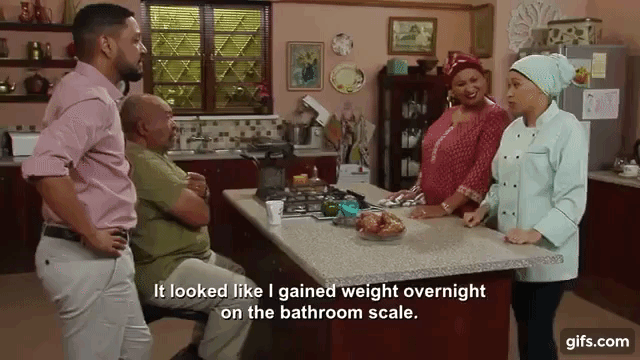 Episode 1254 – Monday, 12th of April, 2021
Kate makes up her mind about starting a new chapter in her life. Mrs J tries to identify the person who stole the church funds, but Siya doubts the correctness of the information she is giving. Mymoena is remorseful about being hard on Carmen.
Episode 1255 – Tuesday, 13th of April, 2021
Rhafielk continues his attempt at reaching out to Carmen while Gino will have to make a vital decision about something. Imraan is not happy about events and lets out his frustration, while sad news awaits Bridgette.
Episode 1256 – Wednesday, 14th of April, 2021
Siya wants to know about the choice that Gino is willing to make, and Imraan now seems to be finding a way to resolve his wrongdoings. Chris becomes a subject of ridicule, thanks to Bridgette's making sure of it.
Episode 1257 – Thursday, 15th of April, 2021
Gino tries to settle amicably with the people she has offended, but Joy is having none of it. Bridgette is yet to forgive Chris despite humiliating him, and Rhafiek tries to prevent certain information from getting to Carmen for her own good.
Episode 1258 – Friday, 16th of April, 2021
Siya is at a loss about certain decisions, and the duo of Rhafiek and Carmen is not having a very smooth day. Imraan and Kaashifa do not have a cordial association.
Episode 1259 – Monday, 19th of April, 2021
Bridgette does not make it easy for Chris to fulfil his promise to Kate by making seemingly impossible requests. Carmen and Rhafiek decide to bring the parents up to date about their plans. Unknown to Rhafiek, the coast is not clear as more shocking events unravel.
Episode 1260 – Tuesday, 20th of April, 2021
Kaashifa remains resolute and unyielding about his stance, and Chris' romantic actions leave Bridgette torn between belief and disbelief. Mymoena and AB lure Rhafiek and Carmen to change their decision.
Episode 1261 – Wednesday, 21st of April, 2021
Siya decides to become a better person while Rhafiek and Carmen struggle with a major decision. Imraan and Kashifa do not get anywhere near resolving the issues between them.
Episode 1262 – Thursday, 22nd of April, 2021
Mrs J receives an unannounced guest at her house while Kaashifa is not having the best of day.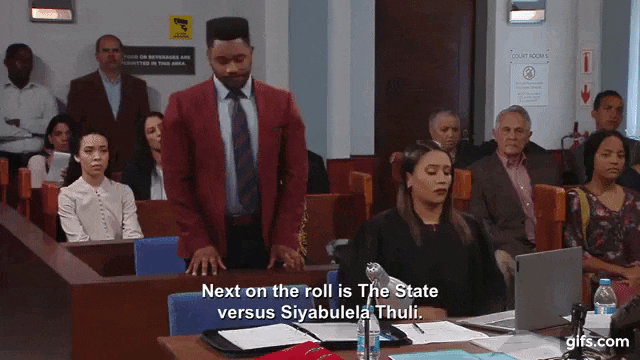 Episode 1263 – Friday, 23rd of April, 2021
Mrs J, on her return home, is told about the visitor who turned up at her place while she was away. Rhafiek continues trying to make Carmen understand the situation of things and begs for a last chance. Zoe tries to keep Bridgette's spirit alive and lively.
Episode 1264 – Monday, 26th of April, 2021
Bridgette and Lee-Am are not happy to have Nicci at the house, but Mrs J feels otherwise. Meanwhile, Carmen and Rhafiek's choice is unacceptable to Mymoena and AB and attempt to end it.
Episode 1265 – Tuesday, 27th of April, 2021
Bridgette cannot come to terms with Nicci's decision to return home, while Carmen makes an effort to move on and steer her existence towards another path. Kaashifa excuses Imraan's temperament.
Episode 1266 – Wednesday, 28th of April, 2021
Mrs J attempts to prevent Nicci from carrying out a decision about leaving the house again since she just returned. Siya comes up with the idea of a nice and merry evening. Rhafiek does not have everything under control and wants to take a day off.
Episode 1267 – Thursday, 29th of April, 2021
Tim and Nazeem plan to foil the newfound friendship between Bridgette and Nicci. Imraan does not agree with Kaashifa's new tasks, and Siya will have to decide about something crucial to his future sustenance.
Episode 1268 – Friday, 30th of April, 2021
Siya is happy about some news, but will Danni be excited about it? Nicci unravels a mysterious secret about the Jacobs, and Kaashifa continues to keep things under control.
Siya
After Siya solicited for Gino with Mrs J, Joy appreciates him for showing up in the time of need. Because of the money that got missing in the church, he finds it difficult believing that Mrs J does not know anything about it. Now that Mrs J comes up with information on who stole the money, a part of him believes that she cooked up the story to vindicate herself.
Carmen
Carmen stays away from the hospital and keeps a straight face even though things do not work out as planned. Now that there is a confrontation between her and Mymoena, and Rhafielk keeps trying to reach out to her with the hope of getting a last chance, what will happen?
Airing on kykNET and kykNET & Kie at 18h30 from Mondays to Fridays, as usual, you can also attest to the fact that this month's show must not be missed for any reason from the Suidooster teasers you have read. So, make sure you watch with your loved ones as there are new things to learn from each episode.
READ ALSO: The Evil Eye teasers for April 2021: Round up of all episodes
The Evil Eye teasers for April 2021 are also out, and as published on Briefly.co.za, in the most recent episodes, Mohana was up to no good, and her actions were a cause for alarm. Also, Devashri's life also seemed to hang by a thread. Do you think the drama show will end in pain? Find out from the publication.
Source: Briefly News