Getroud Met Rugby teasers for April 2021: Complete episodes here!
It is a new month, and KykNET is up at it again! If you have been following Getroud Met Rugby for a while, you will agree that this is one soap opera whose time must not be traded for any other thing because of the exciting scenes that trail it. With lots of suspense and creativity characterised with this show, the Getroud Met Rugby series is interesting and worth watching every weekday. What does this TV show hold for this month? Getroud Met Rugby teasers give a sneak peek.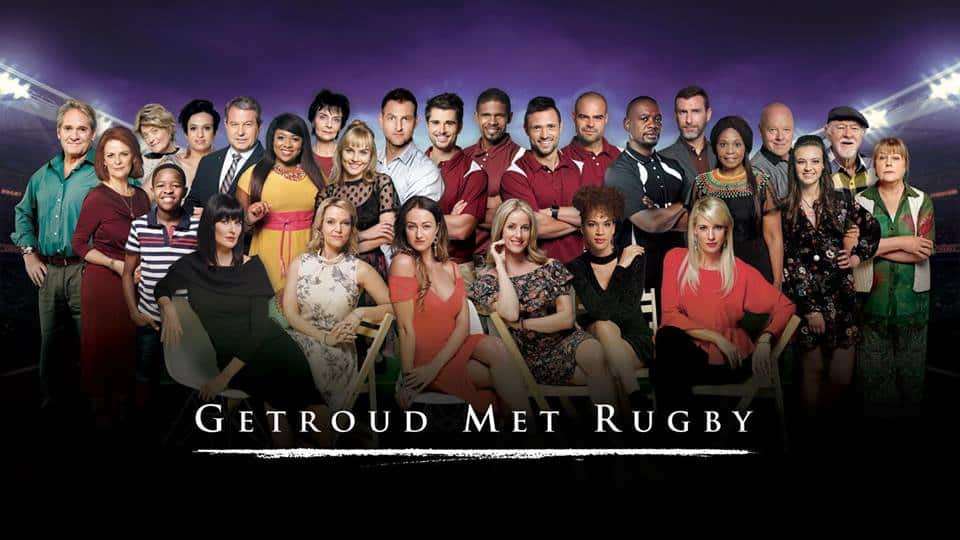 The title Getroud Met Rugby is an Afrikaans-language title that means "married to rugby". It centres around four star-players in the Johannesburg rugby team and their wives, who eventually involved themselves in different interconnected scandals. The South African television series was developed by Deon Opperman and his former wife, Hanli Rolfes-Opperman.
Getroud Met Rugby April 2021 teasers
Getroud Met Rugby TVSA is a soapie that has become one of the drama series most watched on KykNET. Since it premiered on Monday, 4th of April, 2016, it has kept amassing more viewership. What will happen to the Stryders based on the assistance Kristien renders to them?
Episode 184 – Thursday, 1st of April, 2021
Ryno decides to open up to Kwagga on his habits of drinking. Meanwhile, there is a party in honour of Koekie's birth anniversary, and also, there is a need to get Renate to a hospital urgently.
Episode 185 – Friday, 2nd of April, 2021
For their effrontery to act against his orders as captain, the Stryders were reprimanded by Ryno. Lienkie has an offer from Renate, but will he be able to say no to it? To get her memory back, Jana comes up with an idea of how to achieve this.
Episode 186 – Monday, 5th of April, 2021
Ryno faces a series of bad reviews concerning his position as a captain of the team. To assist Jana, Schalk will have to consider taking some serious actions. It begins to look like Fafa is at odds with his work.
Episode 187 – Tuesday, 6th of April, 2021
To help cement a sisterly bond between Magda and Koekie, Festus comes up with a plan, and after some time, Jana seems to be all set to start a new life. Ryno chastises Kwagga and makes him realise where he belongs.
Episode 188 – Wednesday, 7th of April, 2021
Bibi prepares to date online, but then, will it be favourable? Fafa's future becomes a priority, and he must plan it. Candice's display in public makes Liam uncomfortable.
Episode 189 – Thursday, 8th of April, 2021
Fafa's health becomes a source of worry to Maryke. Meanwhile, Jana and Pine seem to be having some misunderstanding regarding an article. Reitz decides to be in charge of his social media platforms.
Episode 190 – Friday, 9th of April, 2021
Markus finds the gossips around town regarding his association with Candice somehow discomforting, while it looks like Reitz social media pages become more than he could handle. Festus and Koekie decide to reminisce on the way life used to be during the seventies.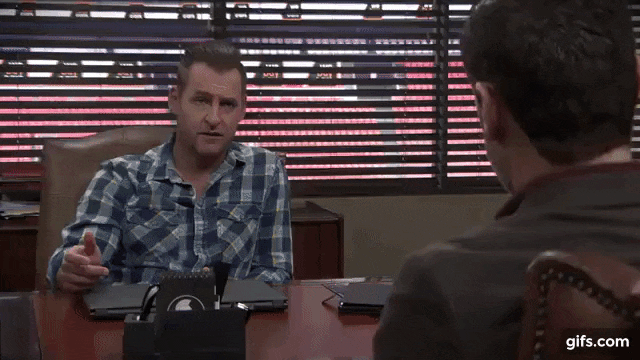 Episode 191 – Monday, 12th of April, 2021
Reitz seems to have finally gotten on the nerves of an angry Bart. Bibi's lack of morals seems to upset Markus, while Koekie and Festus' efforts at reliving the past years eventually become a thing around the house.
Episode 192 – Tuesday, 13th of April, 2021
Candice finds a way to sort out the differences between herself and Markus, while the Stryders announce the head coach as Schalk. Maryke seems to find Koekie and Festus' new way of living around the house quite burdensome.
Episode 193 – Wednesday, 14th of April, 2021
An invitation from the family of Nesie saddens Buks, while the Stryders get assistance from Kristien. Meanwhile, Bibi's love affair seems to be going the wrong way.
Episode 194 – Thursday, 15th of April, 2021
The Buks family's grievous secrets become known to him, while Pottie hosts the party in reminiscence of life in the 70s. Renate's situation becomes too much for her to handle.
Episode 195 – Friday, 16th of April, 2021
Jordan and Bibi seem to have had enough of their failed attempts at love; they make up their mind to forget about it completely. Buks plots his escape from Nesie's braai. Meanwhile, Jana is happy about a prospective interview airing on the television.
Episode 196 – Monday, 19th of April, 2021
Buks' family secrets become known to Nesie, while Lienkie finds Renate annoying. Also, Simon becomes part of Jordan's existence.
Episode 197 – Tuesday, 20th of April, 2021
Bibi is yet to give up on the staggering love affair between herself and Jordan; she tries to give it another try. Buks' lies to Nesie are exposed for what they are. Renate becomes suspicious about some plots against her.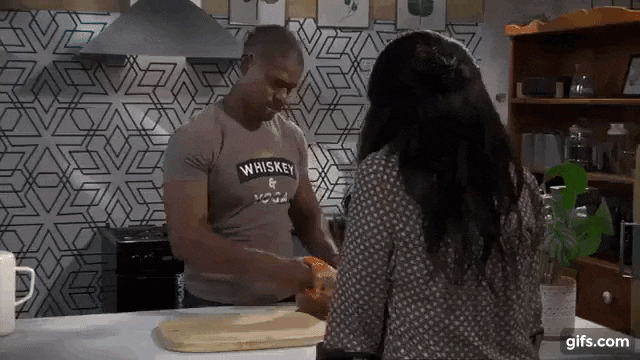 Episode 198 – Wednesday, 21st of April, 2021
Jordan makes a plan to give Bibi an unforgettable surprise. For making use of Kristein's services, Reitz is challenged by unhappy Renate. Nesie is hell-bent on her decision never to bury the hatchet with Buks.
Episode 199 – Thursday, 22nd of April, 2021
While Jordan and Bibi are excited about a piece of good news, Maryke, on the other hand, is given the news that shocks her. Candice seems to be hell over heels for Markus.
Episode 200 – Friday, 23rd of April, 2021
Forgetting all about Markus is not quite easy for Candice, and the club and Marykr need to come up with a plan together. Buks warns the Stryders to keep their distance from Nesie.
Episode 201 – Monday, 26th of April, 2021
A social media hashtag upsets Renate, and in her attempts to get Markus off her mind, Candice decides to avoid coming across Markus. Maryke's new career path makes Fafa uneasy.
Episode 202 – Tuesday, 27th of April, 2021
Buks attempts to become friends with Nesie again, but do you think he will ever succeed? Renate seems to be heading towards war, while Maryke tries to part ways with the club.
Episode 203 – Wednesday, 28th of April, 2021
The news of Maryke's problematic inheritance is revealed in Sinbin, and Renate thinks Kristein is threatening her. Buks is still unhappy about the state of things with Nesie.
Episode 204 – Thursday, 29th of April, 2021
There is confusion regarding the career path of Lienkie. Maryke and Fafa engage in a bout of argument about the club, and Candice's attitude leads Markus and Liam to think there is something fishy going on with her.
Episode 205 – Friday, 30th of April, 2021
Maryke is busy with her duties at the club, and the pompoms are given a new look. Candice reveals truthfully how she feels about Markus.
Buks
Buks, who is in a relationship with Nesie, makes a wrong move by lying to her about certain information regarding his family. Although he just found out about the family's secret, this does not help him when Nesie eventually discovers his lies. His relationship is affected despite his efforts at making amends with his love, Nesie. Will he be able to weather the storm and reunite with her?
Bibi
To have an established loving relationship, Bibi tries her luck with online dating. Although Maryke finds some of her morals unappealing, she starts a relationship with Jordan, which eventually go through a series of disturbing phases. At some point, the love birds consider putting an end to the relationship, but Bibi is adamant about their chances of winning the game of love? Will Bibi's quest for love end in happiness?
Now that you have read the Getroud Met Rugby teasers for this month's episodes, get ready to join millions of other viewers as the series broadcasts on kykNET at 18h00 from Mondays to Fridays.
READ ALSO: Suidooster Teasers for April 2021: Bad day for Carmen and Rhafiek
The Suidooster teasers for April are out, and as published on Briefly.co.za, questions from the previous month's episodes are answered there. Find out why Siya is anxious to know what Gino's decision is and why Bridgette wants to go out of her way to humiliate Chris.
Source: Briefly News