Unbroken Teasers: January 2021
Unbroken is a show that thrives on chaos, secrets, family drama, and business deals gone wrong. The show is the perfect definition of a soapie with a ton of spice, making it a binge-worthy show. It aims to expose the masks and secrets that destroy families and to reveal that what appears on the surface is far from reality.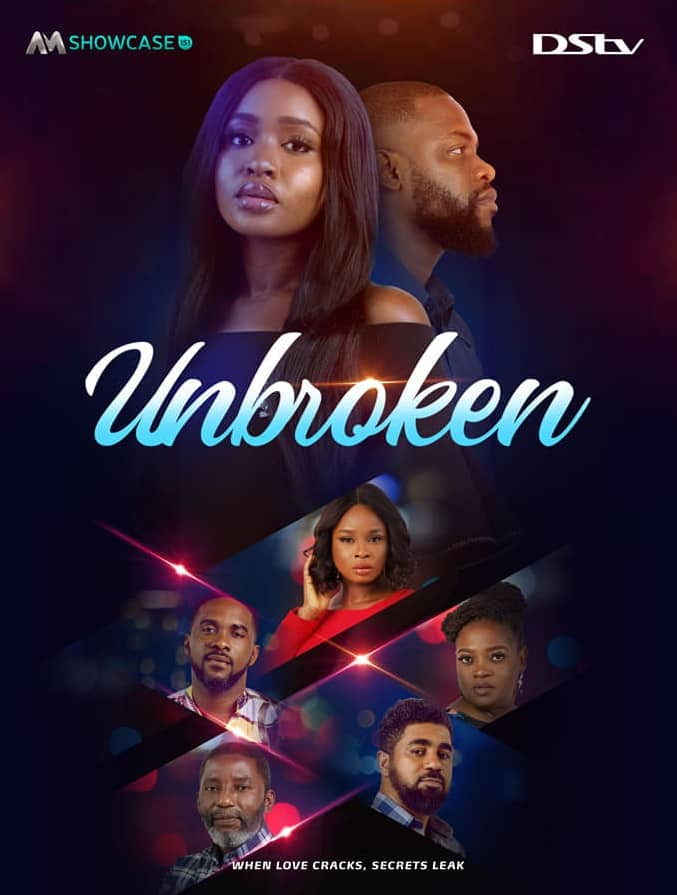 South Africa is enthralled by this Nigerian soapie, which follows the love story of Jesse and Tivdo and the tension between their families. Will their love remain as strong as things fall apart? Find out below in these thrilling Unbroken Teasers for January 2021.
Unbroken teasers for January 2021
The illicit business deals are coming apart; the spa is in a horrible state, and Jesse seems to make everything worse. Terfa and Tobore go at it again, vowing to protect what is theirs, but an unexpected kidnapping puts things in perspective.
Episode 36 - Friday, 1st January 2021
Tivdo gets into more trouble while Tobore offers to assist them in the spa. Diana copes with more than just a deja-vu.
Episode 37 - Saturday, 2nd January 2021
Iyoma finds evidence and soon after stands up to her parents. Meanwhile, Zua plans a strategy, and Shina goes back to work at the spa.
Episode 38 - Sunday, 3rd January 2021
Iyoma wants to change her identity, and Tobore places a trap. Jesse loses her cool.
Episode 39 - Monday, 4th January 2021
Jesse is persuaded to try again with Tivdo; meanwhile, Balarabe sends texts to Nanle's family. Tobore will stop at nothing to locate Lily.
Episode 40 - Tuesday, 5th January 2021
Nse cannot stand having Naf in her space as Jesse and Tivdo fail to reach an understanding. Balarabe sets his sights on Nanle and his family.
Episode 41 - Wednesday, 6th January 2021
Jesse finally makes a choice, and at the same time, Nanle is anxious about the welfare of his family. Ohimai has a decision to make when, ironically, Lasisi is out of options.
Episode 42 - Thursday, 7th January 2021
Tivdo links up with Maria, Tallulah's mom, while a fed-up Nse evicts Naf from the house. Ohimai soon discovers that he is clueless about the situation he has gotten himself in.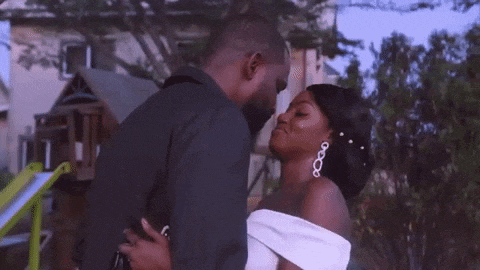 Episode 43 - Friday, 8th January 2021
Nanle is exonerated, and Naf gets a physical admonition. Tallulah is working again, and Jesse and Kosi fix the things between them.
Episode 44 - Saturday, 9th January 2021
Jesse interferes with the spa once more, and Tallulah has a couple of chance encounters, while Terfa visits Diana.
Episode 45 - Sunday, 10th January 2021
Diana is terrified for her life, while Jesse and Kosi set up a big day at the spa. Naf decides to take the matter into his hands.
Episode 46 - Monday, 11th January 2021
Jesse accosts Tivdo for not showing up to the launch, Naf's plot flops, and Kosi walks into a mess.
Episode 47 - Tuesday, 12th January 2021
Ehi and Stanlo set a date, and Diana experiences a loss. Tobore gives Kosi a warning.
Episode 48 - Wednesday, 13th January 2021
Zua steps up her seduction of Tivdo, but FK shuts her down, and Iyoma makes a choice that shakes up Terfa.
Episode 49 - Thursday, 14th January 2021
Jesse almost catches on to Naf and Ofure, and as Diana's memories slowly return, Tallulah is fired.
Episode 50 - Friday, 15th January 2021
Tallulah will not be fired easily; she has a plot that will keep her hired, just like Dabota, who gets what she wants. Abimbola and Ofure repair their relationship.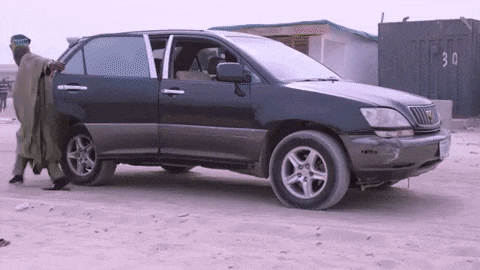 Episode 51 - Saturday, 16th January 2021
Tivdo puts one foot down for Zua's actions, just like Tobore, who threatens Terfa.
Episode 52 - Sunday, 17th January 2021
Tivdo protects himself, and soon after, a concerned Naf grills him. Eddy intends on proving himself to Tobore.
Episode 53 - Monday, 18th January 2021
As Zua and Abimbola form a relationship, Terfa and Nanle set up a plan. Nse gathers the courage to confront Naf regarding Joseph's demise.
Episode 54 - Tuesday, 19th January 2021
Diana has guests that she has not planned for, while Ohimai cautions Terfa beforehand. Tobore has a conversation with Ofure about her spouse.
Episode 55 - Wednesday, 20th January 2021
Tivdo and Jesse find out the cause of their issues. Nanle proposes to give Tallulah Jesse's job, and Nse confides in Naf about needing professional assistance.
Episode 56 - Thursday, 21st January 2021
Naf and Jesse are close to overstepping a boundary, while Tivdo learns a new lesson in gambling. Tallulah lands herself in a mess.
Episode 57 - Friday, 22nd January 2021
The Gyados family meeting goes horribly wrong, and Ohimai tries to encourage Ehi. Tallulah's loved ones are concerned.
Episode 58 - Saturday, 23rd January 2021
Nanle will do anything to get Talullah back as Tobore realizes he is not as important as he thinks.
Episode 59 - Sunday, 24th January 2021
Ofure and Naf are running out of luck, while Dabota basks in the glory of her win. Zua almost has her prey where she wants it.
Episode 60 - Monday, 25th January 2021
Tivdo gets help from an unanticipated place, as Atinuke uncovers something shocking.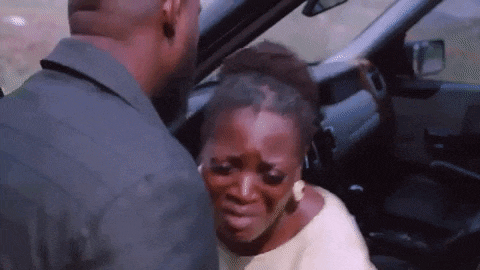 Episode 61 - Tuesday, 26th January 2021
It comes to Dabota's attention why she was picked; meanwhile, Cynthia is caught red-handed by Diana. Jesse refuses to be deceived as Tobore tries to make a run for it.
Episode 62 - Wednesday, 27th January 2021
Kosi has an unexpected visitor and some bad news while Tivdo and Iyoma quarrel.
Episode 63 - Thursday, 28th January 2021
Tallulah scolds Tivdo, Ofure forces Nanle out, and Zua makes Naf a proposal. Later on, Dabota shocks Iyoma.
Episode 64 - Friday, 29th January 2021
Tension grows in the homes of Jangfa and Gyado as the husbands and wives battle. In a surprising turn of events, Tobore rewrites the rules of the game.
Episode 65 - Saturday, 30th January 2021
Jesse decides on an option, and Diana lets the cat out of the bag. Kosi takes on more than she can handle.
Episode 66 - Sunday, 31st January 2021
Atinuke tells on Ofure and Abimbola while Kosi is overwhelmed with knowledge. Ehi can be in a big mess as Jesse pays Tivdo back.
Tivdo
As the spa gets deeper into trouble, Tivdo is at his wit's end. Jesse tries again to solve their problems, but this fails miserably because soon after she scolds him for missing the launch. Zua tries seducing him, but will it work?
Jesse
She almost loses everything, her job, boyfriend, and some friends. But as she struggles to fix her relationship with Tivdo, she mends her relationship with Kosi. Even if she ends up paying Tivdo back, will their relationship recover?
Those are all the Unbroken teasers for January. You can catch the Unbroken episodes on Novela Magic from Mondays to Sundays at 21h00.
READ ALSO: Arendsvlei teasers: January 2021
Briefly.co.za recently published the Arendsvlei teasers for January 2021, and they are super exciting! Arendsvlei shows how complicated it is to drag family and friends into the business.
Beatrice's return seems to bring so much confusion to the school. Petra also seemed to have decided to put her life at risk, and the relationship between Gertie and Johnnie seemed to be hanging on a thread. What will the outcome of these uncomfortable situations be?
Source: Briefly News