Ring of Fire teasers for March 2021: Anurag surprises Ragini
Ring of Fire teasers for March 2021 is out, and the twists in the plot are nothing close to what you envisioned. The drama seems to have taken a new trajectory, and the situation looks a little messier for most of your favourite Ring of Fire cast members. Check out these details for more gist about the soap opera.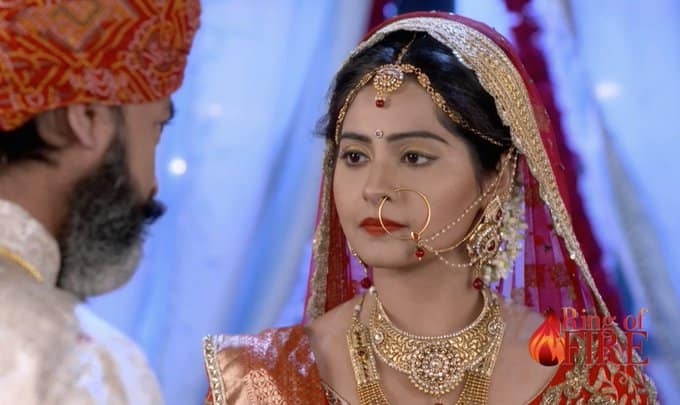 Ring of Fire storyline brings out the concept of the conflict between culture and westernization. It focuses on the controversial topic of arranged marriages and letting people choose their life partners.
Ring of Fire March 2021 teasers
Anurag finds himself in a dilemma since his parents disapprove of his marriage to Ragini. At the same time, they want him to focus on marrying the woman they have chosen for him instead of his career. Will his marriage with Ragini weather the storm? Ring of Fire teasers for March 2021 highlight the snippets of what you should expect.
Episode 97 – Monday, 1st March 2021
Everyone is shocked when Anurag informs them that Shrishti almost killed Ragini. Ragini consults the hospital's psychiatrist regarding Shrishti's mental health. She also discovers that a female family member tried to make Shrishti relax and fall into a trance-state. Meanwhile, Revathi fears that the prediction from the pundit might come true.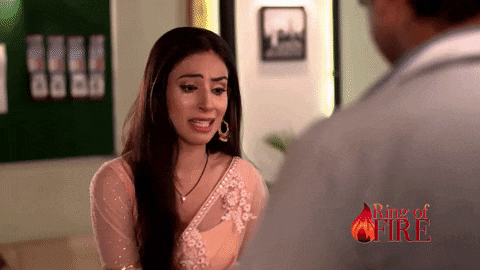 Episode 98 – Tuesday, 2nd March 2021
Ragini informs Shrishti to watch out for a woman who wants to control her through hypnosis because she will compel Shrishti to kill Vishu. She later exposes Rajjo and defends Shrishti's innocence in front of everyone. Later, Rajjo gets upset when she sees Ragini and Shrishti rescuing Vishu from hurting himself. She grabs a knife and threatens to stab Vishnu in everyone's presence.
Episode 99 – Wednesday, 3rd March 2021
Ragini blames Rajeshwari for all the family problems, and Anurag secretly requests Ragini to meet him in his room by sending her a short handwritten poem. They spend the night together after he gifts her a bouquet of roses. Vishu apologizes to Shrishti and seeks a second chance.
Episode 100 – Thursday, 4th March 2021
Ragini discovers Revathi wants Anurag to return to London when she eavesdrops on her conversation with Vidvaan. Ragini and Anurag refuse to eat food served by Vishnu unless Revathi forgives them. Anurag attempts to jump off the balcony the next day because Revathi will not forgive him.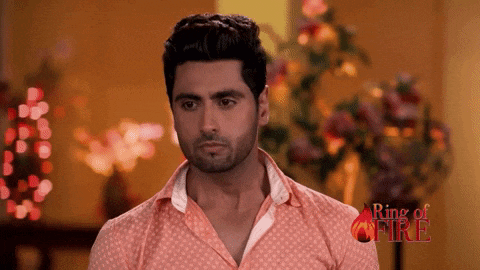 Episode 101 – Friday, 5th March 2021
Revathi instructs Anurag and Vishu to maintain a seven-day distance from Shrishti and Ragini until they perform the puja rituals. Brijvan rejects Rohini's gift, but Ragini and Shrishti reconcile them later.
Episode 102 – Saturday, 6th March 2021
Anurag enjoys romancing Shishti, and the same goes for Vishu and Ragini. On the other hand, Rohini discovers Revathi's ill intentions towards the love birds.
Episode 103 – Sunday, 7th March 2021
The entire family watches in disbelief as the two couples flirt in their presence. They are too drunk to realize that they are shaming themselves.
Episode 104 – Monday, 8th March 2021
Ragini and Shrishti surprise their men with gifts. The only mistake the ladies make while trying to express their love is exchanging the gifts unintentionally.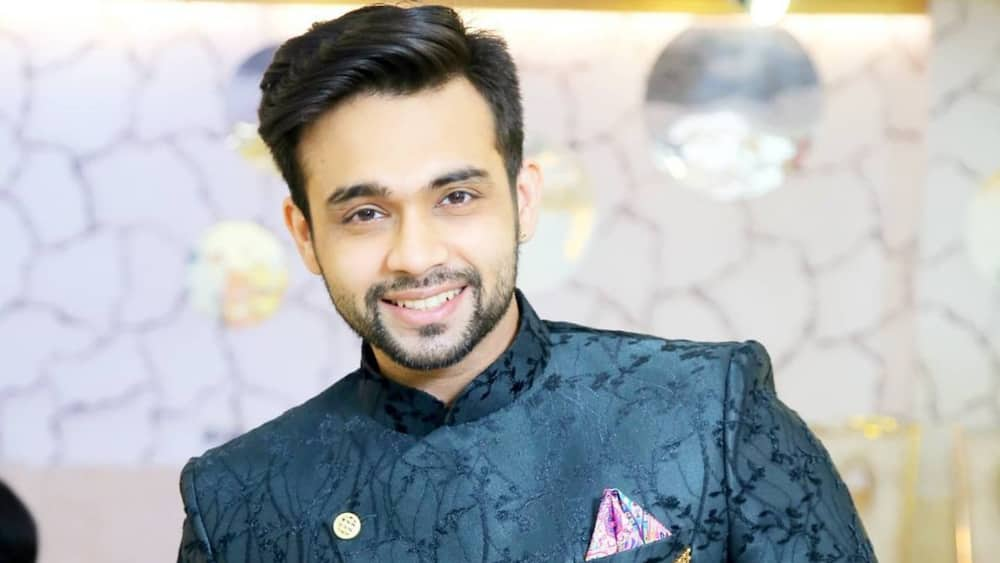 Episode 105 – Tuesday, 9th March 2021
Anurag and Ragini prepare a joint apology speech for Revathi, but the woman plans to separate them behind their backs. Will her plan succeed?
Episode 106 – Wednesday, 10th March 2021
The pundit arrives at the beginning of the puja ceremony and instructs Ragini to offer water to Lord Shiva before sunset for the Lord to forgive her sins.
Episode 107 – Thursday, 11th March 2021
Anurag surprise the love of his life on Valentine's day. He is quite a thoughtful man, and Ragini loves his spontaneous surprises.
Episode 108 – Friday, 12th March 2021
Ragini gets upset when Anurag yells at her because Dadi collapsed. Rohini alleges that Revathi used Dadi to create a rift between Ragini and Anurag. Later, Rohini informs the couple to prepare for a honeymoon trip to Udaipur. She promises to take care of the expenses.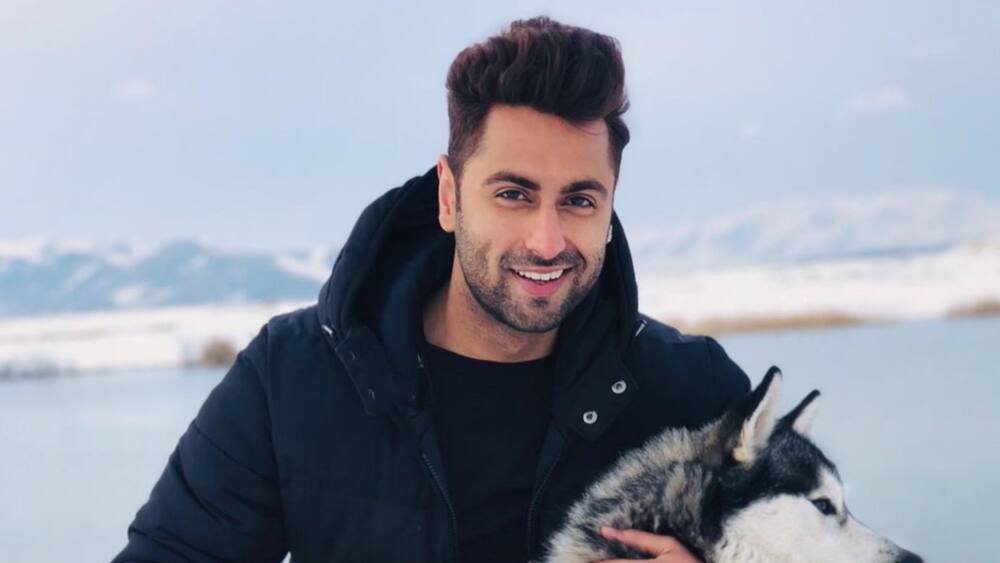 Vishu defends Shrishti's father when a stranger tries to assault him in the office. Revathi manipulates Dulaari into believing Ragini is not the best partner for Anurag. Will Dulaari help Revathi to throw Ragini out of Anurag's life?
Episode 109 – Saturday, 13th March 2021
Suraj snatches the cheque from Pankaj and pushes him in front of a moving bus. The entire family checks into a luxurious hotel. Revathi intentionally walks into Anurag and Ragini's room to disrupt their privacy. Later, Anurag tries to convince Ragini to wear a swimming costume in vain. Vishu takes Shrishti out and sings her a sweet song.
Episode 110 – Sunday, 14th March 2021
Brij throws Suraj, an insurance agent, out of his home, and Ragini feels jealous when Anurag bumps into an old female friend at the hotel. He later sings a romantic song to Ragini as they relax by the poolside. Vishu decorates his room with candles to surprise Shrishti. Moreover, he has a sexy red nightgown for her to wear.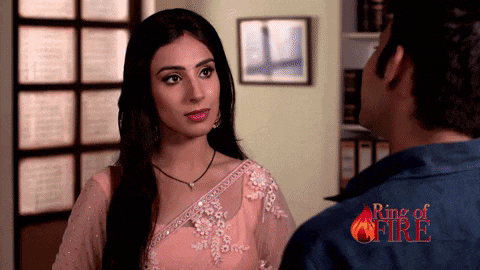 Episode 111 – Monday, 15th March 2021
Anurag's mother informs Ragini the next day that he left for London to meet his friends. Anurag suspects Ragini is Sangini later, and Ragini meets his friends. Ragini, Anurag, Vishu, and Shrishti agree to attend a puppet show; hence Shristi advises Ragini to make Anurag jealous by dressing up.
Episode 112 – Tuesday, 16th March 2021
A stranger named Surya plants a scorpion that climbs onto Shrishti's shoulders. He also tries to kill her while she is hiding from the rest of her hide-and-seek teammates. Divya sees a face that looks familiar while making a video call, but technical disruptions drop the call before she figures out the person's identity.
Episode 113 – Wednesday, 17th March 2021
Revathi poisons Ragini's minds with ill words about Anurag. She convinces her to use Sangini to test Anurag's faithfulness and loyalty to her. Suraj, the insurance agent, attempts to stab Shrishti with a knife while walking in a crowd. Sangini requests Anurag to take her on a boat ride. Meanwhile, Vishu and Shristi need urgent help because the water is filling up their boat.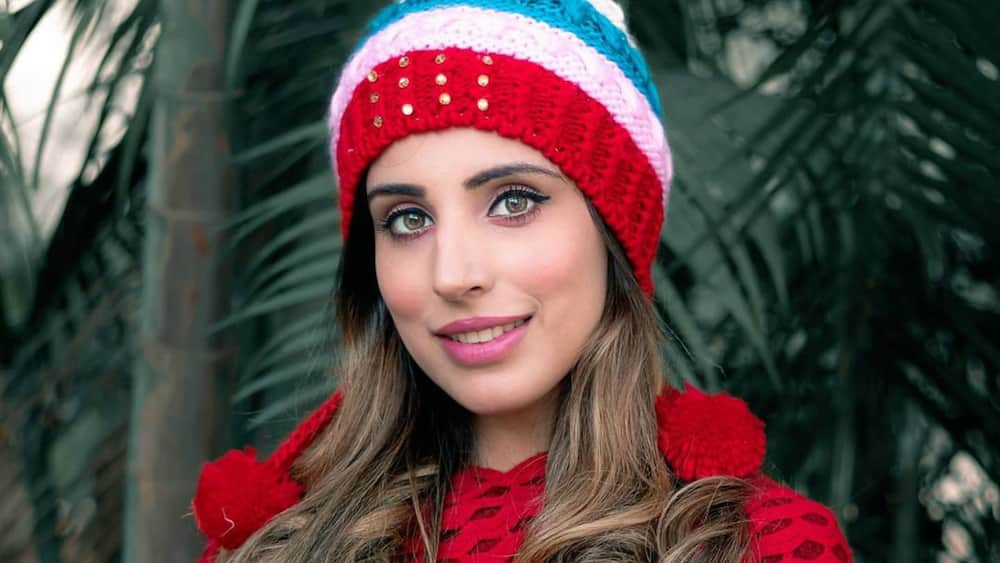 Episode 114 – Thursday, 18th March 2021
Anurag's mother is determined to ruin his honeymoon. Ragini questions Anurag about his day to test his honesty and loyalty. She is disappointed when he beats around the bush. The family worries when Vishu and Shrishti go missing. The two spent the night at a shed and forgot to contact the family in the morning.
Episode 115 – Friday, 19th March 2021
Anurag gets drunk after Dulaari offers him a spiked drink. Vishu gives Shrishti an infinity ring, and Suraj hits her with a vase later. He drags her unconscious body into the car boot. Vishu gets worried when he tries to contact her in vain. On the other hand, Anurag wakes up in the hotel room, feeling confused. He calls Ragini Sangini; hence Ragini gets upset and accuses him of being in love with Sangini.
Episode 116 – Saturday, 20th March 2021
Anurag tries to calm down Ragini, but she walks out on him. Srishti stabs Suraj thrice when she regains consciousness. At the same time, Vishu falls from a high wall. The police retrieve his body from the water and find Suraj's dead body later. The family mourns Vishu's demise when Ragini informs Vidvaan about his tragic death.
Episode 117 – Sunday, 21st March 2021
Anurag appreciates Ragini for caring about his brother. She accepts to have dinner with him but refuses to share the room with him at night. Later, Ragini tries to console the bereaved Srishti.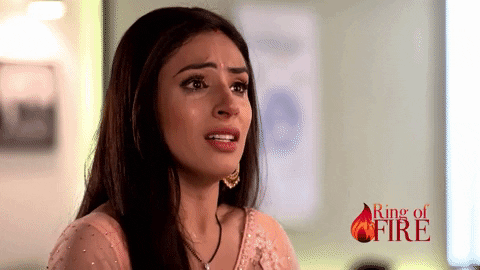 Episode 118 – Monday, 22nd March 2021
The police inform Srishti that Bhola hired Suraj to kill her. Ragini leaves the hotel with Vikral Singh, and Anurag complains to Shrishti about her leaving him in a devastating situation. Vikral later discovers Ragini's true identity is Sangini. Srishti reveals to Anurag reasons that compelled Ragini to leave him.
Episode 119 – Tuesday, 23rd March 2021
Anurag creates a scene in front of Ragini's home. Vikral assures Ragini he will find her a better spouse, but she made up her mind never to remarry. Meanwhile., Shrishti is depressed over Vishu's death.
Episode 120 – Wednesday, 24th March 2021
The female neighbours criticize Shrishti for not wearing a white saree like the rest of the widows. Anurag confesses his love for Ragini in front of Vikral, but she warns him to back off because she wants to marry another man who will respect her more. Srishti offers Anurag ideas for winning back Ragini's love.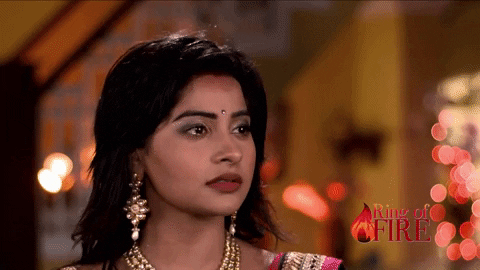 Episode 121 – Thursday, 25th March 2021
A goon named Baiju mistreats the vendors outside the temple and throws colours on Shrishti. He flees when she threatens to call the police. Anurag accepts returning home on the condition that Revathi convinces Ragini to return to the mansion.
Episode 122 – Friday, 26th March 2021
Anurag is worried when he learns that Ragini requested Vikral to set a meeting for her and a potential groom. Shrishti is startled when the police provide her with a warrant of arrest. Anurag refuses to sign the divorce papers handed over to him by Vikral, and Baiju brags to Shrishti how he planted drugs in her room.
Episode 123 – Saturday, 27th March 2021
Baiju attacks Shrishti inside a locked police cell. Anurag bribes several children to attack Ragini's suitor when he comes to meet her. The kids chase the man away by hitting him with balls.
Episode 124 – Sunday, 28th March 2021
Baiju challenges Shrishti to fight him. Will she retaliate? Meanwhile, Vidvaan and his family relocate to a new house. Ragini invites Anurag and Abhimanyu to play a game named Carrom later. What is her intention?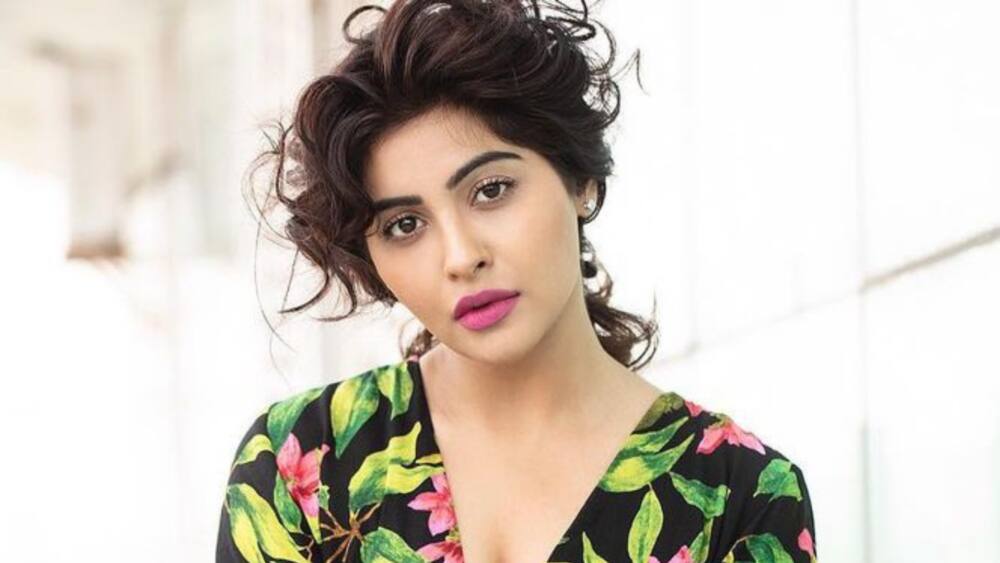 Episode 125 – Monday, 29th March 2021
Some men come to meet Shrishti and address her as "Rosie." Anurag praises Ragini's cooking skills when she prepares a delicacy for him. Later, Shrishti slaps Baiju and drags him out of the mansion. She shows her mother the infuriating advert he published in the newspaper when she questions her actions.
Episode 126 – Tuesday, 30th March 2021
Divya encourages Anurag to focus on reconciling with Ragini. He later spills chutney on Abhimanyu out of jealousy when he sees him teaching Ragini how to use a gun. Shrishti scolds Baiju for mistreating an older man, but the man defends him. He assures her that Baiju was only helping him.
Shrishti
A woman in the family medicates her so that she loses her mind and unconsciously kills Vishu. Vishu protects her father when someone tries to hurt him. Later, they spend romantic moments at a hotel. They sing love songs and enjoy a passionate candle night.
Their boat almost capsizes while they are boat riding. Vishu gives Shrishti an infinity ring before Suraj kidnaps her. She receives tragic news about his death shortly after she manages to kill Suraj and free herself. Later, Baiju plants drugs in her rooms and sets her up to the police.
Anurag
His mother is determined to separate her son from Ragini, but Rohini sends them on a honeymoon to keep them closer to one another. Revathi manipulates Ragini into believing that Anurag is not loyal to her and tries to send him back to London. Ragini leaves Anurag while he is still mourning his brother's death.
He is unaware that Ragini's real identity is Sangini when she accuses him of being in love with Sangini instead of her. Anurag feels jealous when Vikral helps Ragini to meet a potential groom named Abhimanyu. Ragini tells Anurag she will remarry because he disrespects her. At the same time, she confides in Vikral that she will never remarry.
Going through Ring of Fire teasers for March 2021 must have given you a rollercoaster of emotions. If you wish to find out more details on how the drama will unfold, tune in to Zee World from Mondays to Sundays at 19h00.
READ ALSO: My Identity teasers: March 2021
Briefly.co.za recently published My Identity teasers for March 2021, and the events in the oncoming episodes are worth your time. You ought to check the soapie out because you will automatically love it.
My Identity teasers highlight Avni's escapades as she seeks justice for her mother's death. She also looks for a reliable way of exposing Dayawanti's heinous practices. Will Avni put her plan into action? Check out the teasers for more details.
Source: Briefly News