20 most expensive celebrity houses in the world
Celebrities usually lead an extravagant lifestyle. For their homes, which are essentially their sanctuaries, they spare no expense. The celebs on this list have spent up to a billion rand on just one home. Here are the most expensive celebrity houses in the world.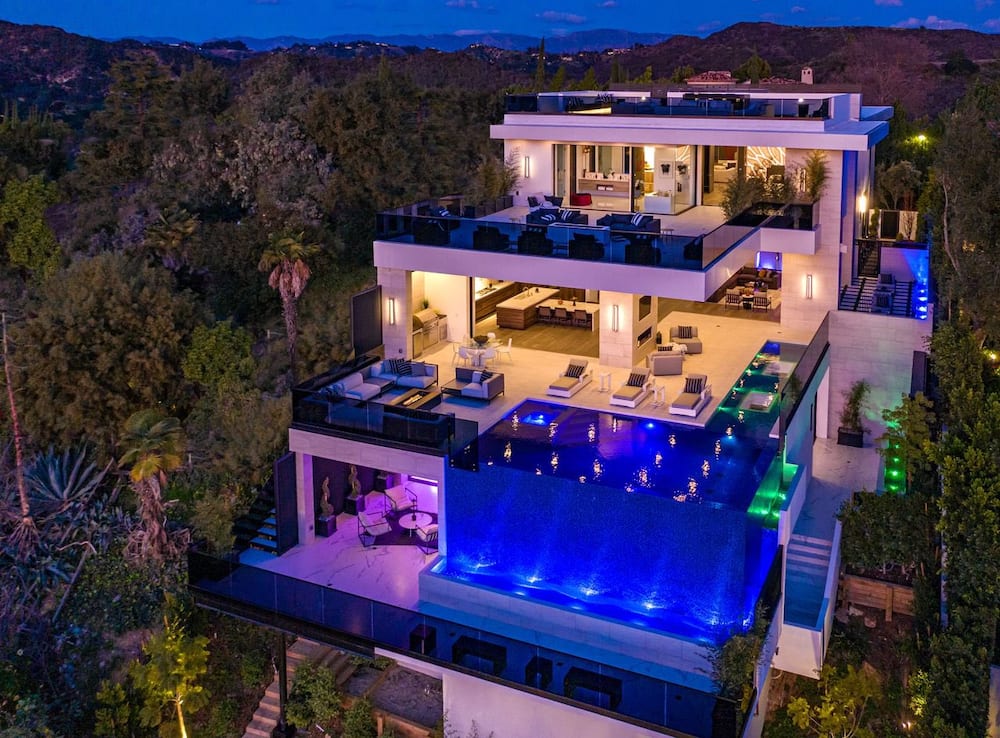 Read on and get to see which billionaire owns a $125 million home. Did your favourite celebrity make it to the list? Find out below.
Most expensive celebrity houses in the world
The celebrity homes on this list are some of the most expensive ever! The list focuses on how much the house was purchased at and also its selling price. You will be surprised by some prices and names on the list.
20. Lebron James - $23 million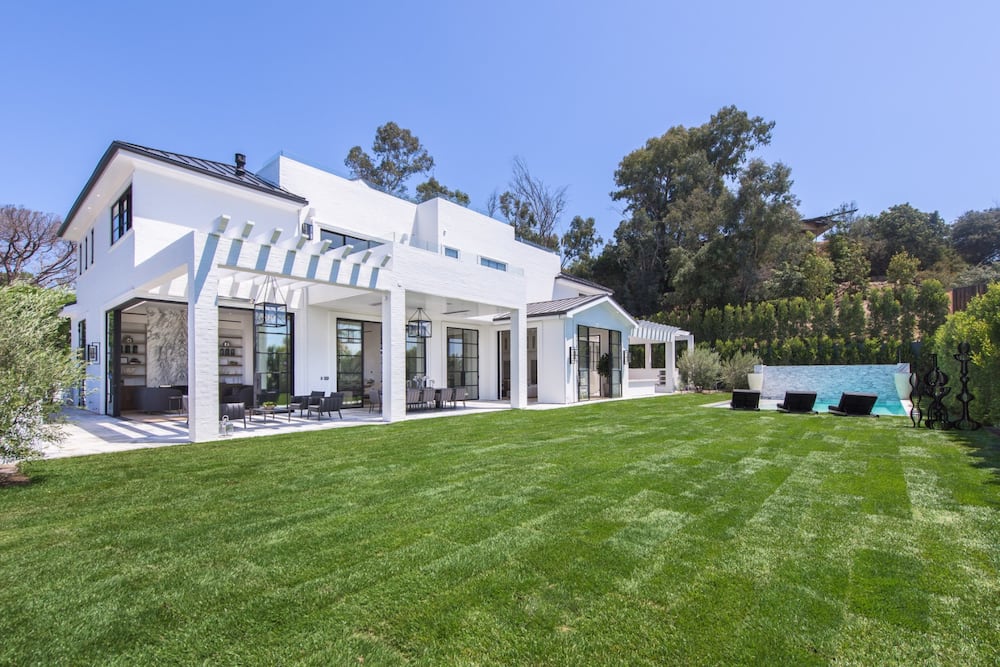 The incredible player has an 8-bedroom and 11-bathroom estate that boasts an ultra-modern aesthetic, complete with marble countertops and walls, natural French oak floors sourced from Spain. The property houses a gated driveway, showroom-level walk-in closets, a private patio in the master bedroom, a rooftop terrace, theatre room, wine cellar, cigar lounge, an onyx bar, indoor/outdoor gym, spa, oversized pool, outdoor kitchen, guest quarters, and a garage.
19. Jerry Seinfeld - $32 million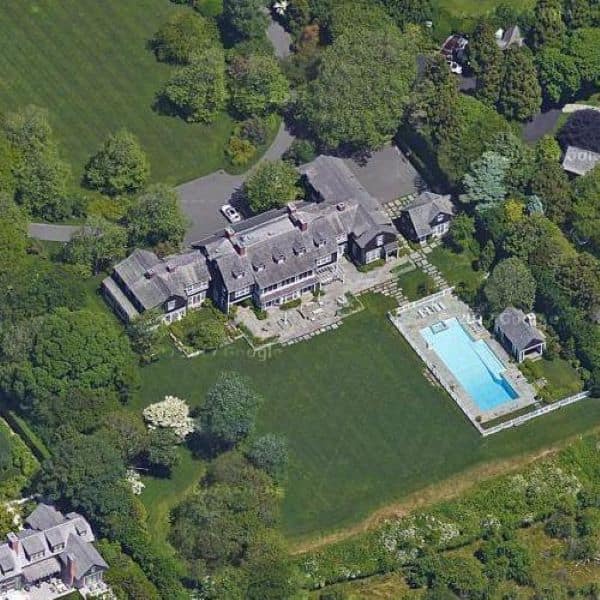 He is undoubtedly one of the most successful entertainers of all time, with a net worth of almost 1 billion dollars. He purchased his mansion from the iconic music legend Billy Joel for $32 million in the East Hamptons, New York.
The property came with a $17,000 coffeemaker, a large manor house, pool, garden, 3-bedroom guesthouse, a barn, and much more.
18. Adam Levine - $32 million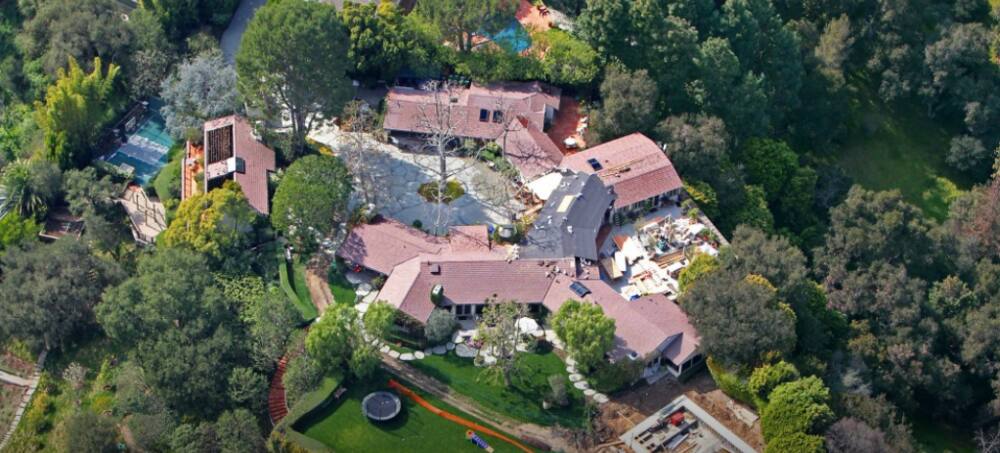 Before buying this mansion in the Pacific Palisades in LA, California, Adam Levine lived in a $45 million home, which he sold to Ellen Degeneres. This new house is impressive, with 16,000 square feet of living space spread across the primary residence and several other buildings on the property.
On the 3-acre piece of land sits the main house with 8,800 square feet of living space, including 5 bedrooms and 8 bathrooms, ample open outdoor space, a swimming pool, and a guest house. It also has a gym, office, an art studio, and an A-list projection room.
17. Elton John - $33 million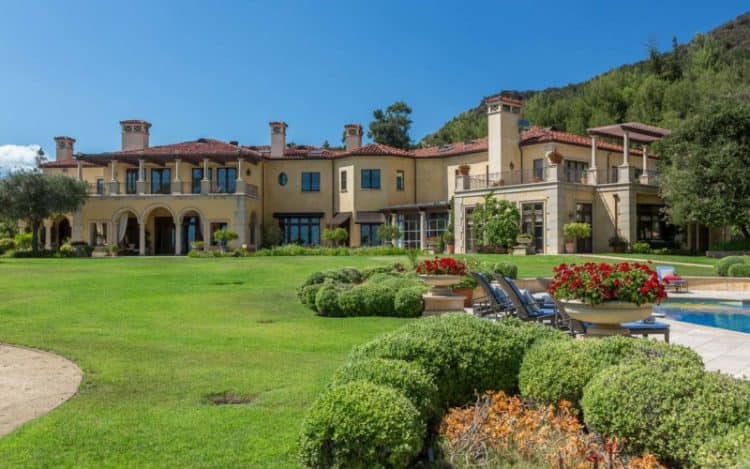 The famous musician has a three-storey Mediterranean villa on 25,000 square feet with several elevators. It has 7 bedrooms, 3 en-suite staff bedrooms, 10 full and 12 half bathrooms, 9 fireplaces, and an 11-car subterranean garage. Outside you will find a swimming pool, an adjacent pool house with an indoor/outdoor kitchen and pizza oven, and a lighted tennis court with a viewing pavilion.
16. P. Diddy - $40 million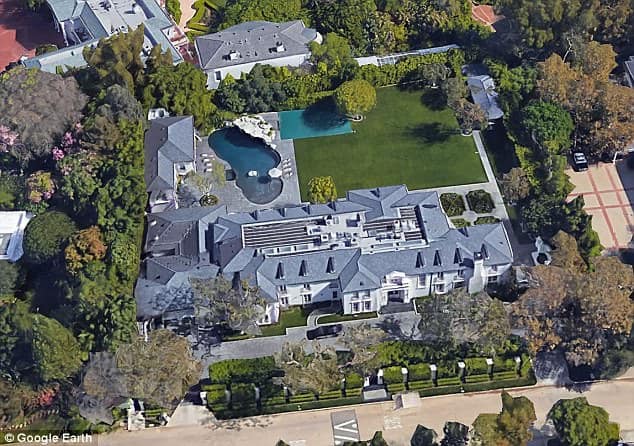 In Beverly Hills, Los Angeles, his mansion is a European style villa covering 17,000 square feet. It has a swimming pool and adjacent grotto connected by an underwater swimming tunnel.
The mansion also has a 35-seater movie theatre, a wine room, a beauty studio, a massage room, a sauna, and much more.
READ ALSO: Top 10 most exclusive streets and wealthiest suburbs in South Africa
15. Dr Dre - $40 million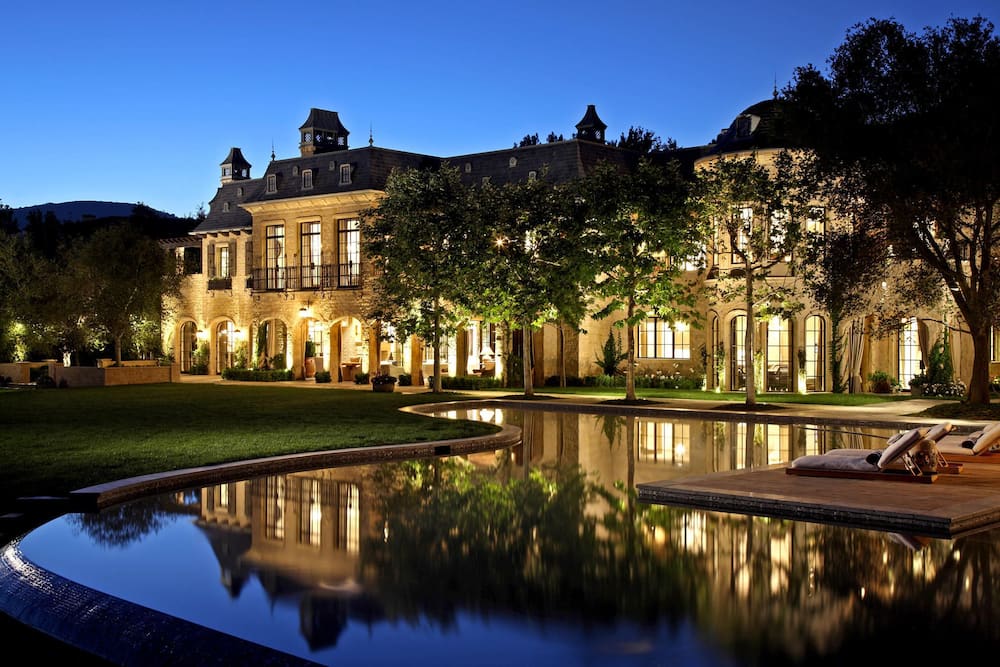 His house was built to resemble a French country chateau and stands on 18,000 square feet at the purchase time. It is an 8-bedroom and 9-bathroom mansion with 2 wings. The house has a centre hall, great room, dining room, 7 fireplaces, super high ceilings, a wine cellar, library, gym, and sauna. Outside, there is a pond, a waterfall, and even a bridge!
14. Will and Jada Pinkett Smith - $42 million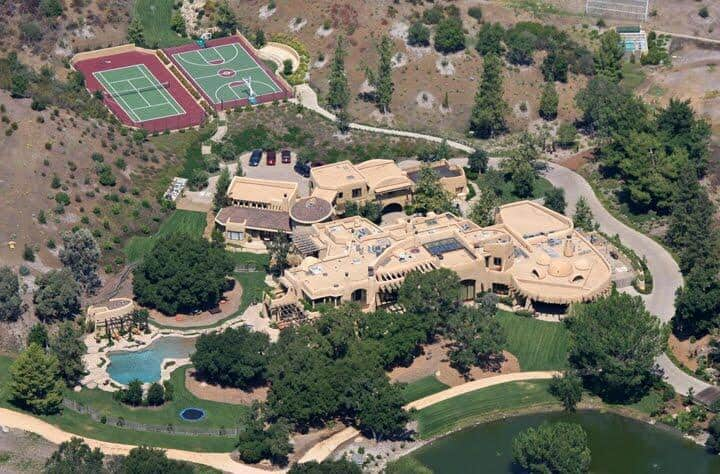 Will is the Fresh Prince and deserves a house fit for a king. Their massive mansion in Calabasas, California, comes with scenic views, a free-form pool, a recording studio, a breakfast area that overlooks a neighbouring lake, a meditation space, a gaming area, a screening room, and more.
13. Ellen Degeneres - $45 million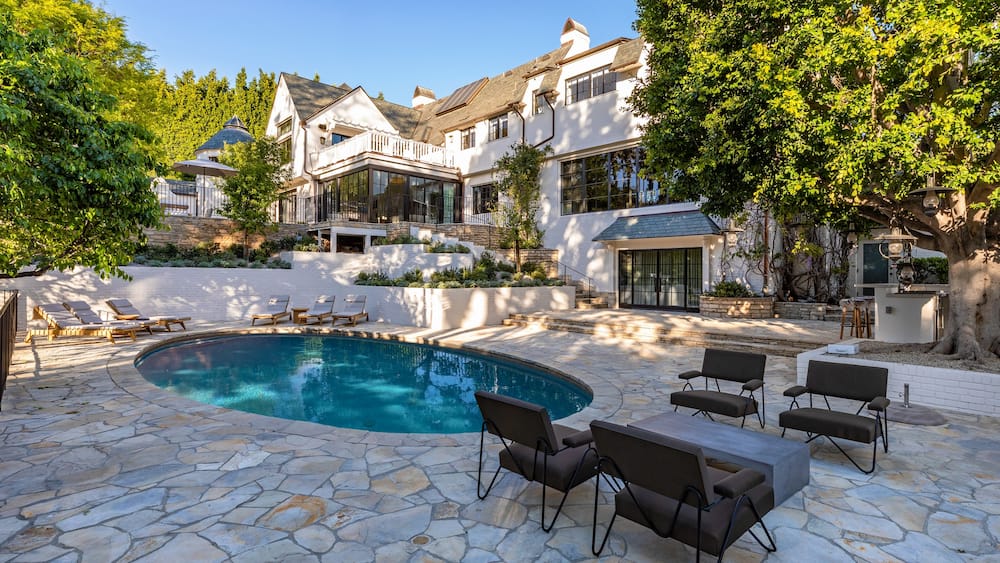 During the coronavirus pandemic, Ellen was filming her show from her living room; that tiny snippet of her home makes everyone curious. The TV show host and her wife Portia live in a stunning 17-acre Santa Barbara estate. The house has 6 bedrooms and 6 bathrooms, and an 850 square feet living room.
12. Demi Moore - $45 million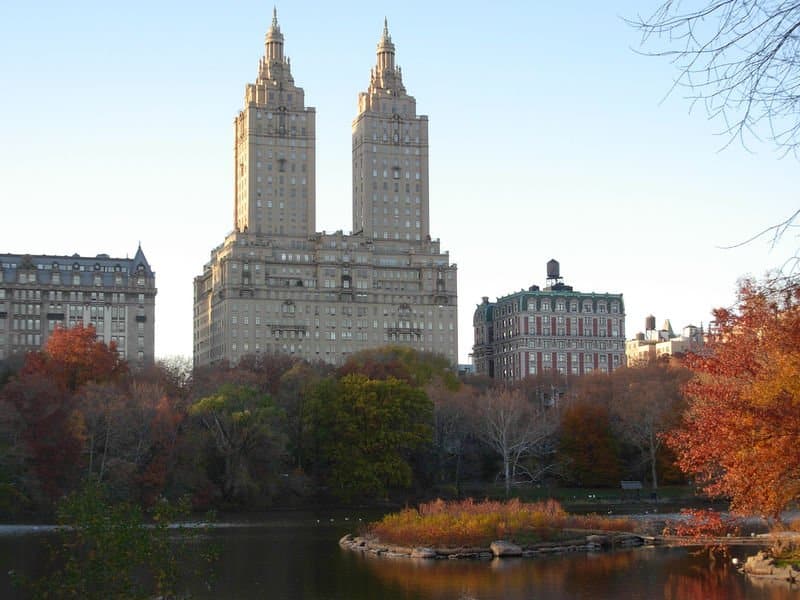 Despite the famous actress selling her home, it still qualifies as one of the most expensive celeb homes. Her New York City Penthouse apartment opens to a double-height entry with a curved staircase and gleaming cherry wood floors. The house has an eat-in kitchen that offers panoramic northern vistas that stretch over the city to the George Washington Bridge.
11. Cindy Crawford - $50 million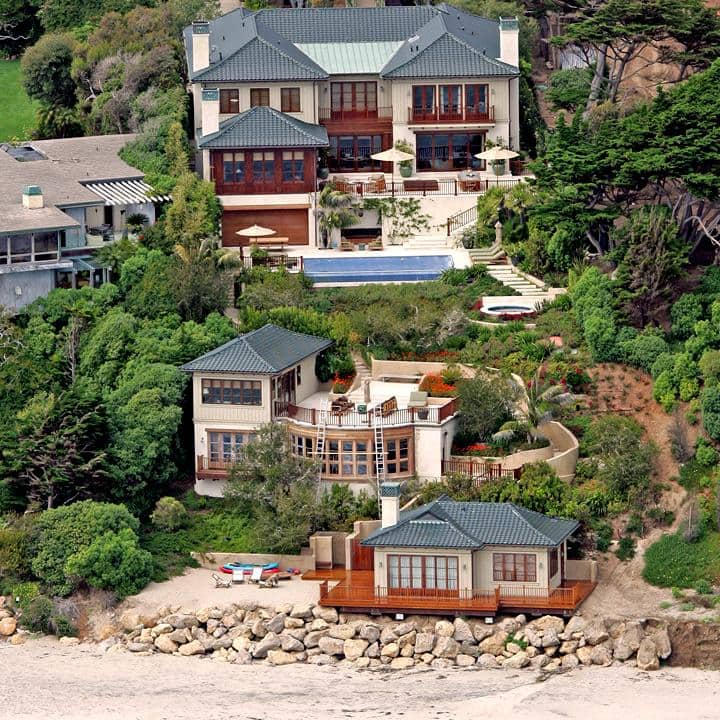 She recently sold it for $50 million, but the supermodel's home is divine. It is built on 3 acres of land and overlooks the Pacific Ocean. The house has 4 bedrooms, 5 ½-bathrooms, and is situated on a hill offering the utmost privacy. The house offers stunning panoramic views of the ocean.
10. Howard Stern - $52 million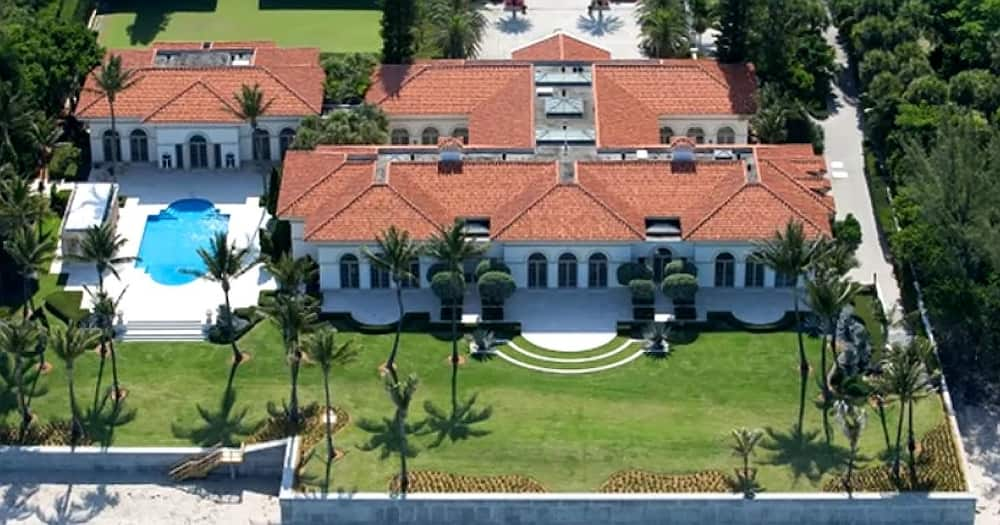 The former controversial America's Got Talent judge purchased his house in Palm Beach, Florida, in 2013. The 12-bedroom home has an oceanfront pool and lies on 3,25 acres of land.
9. Tiger Woods - $54.5 million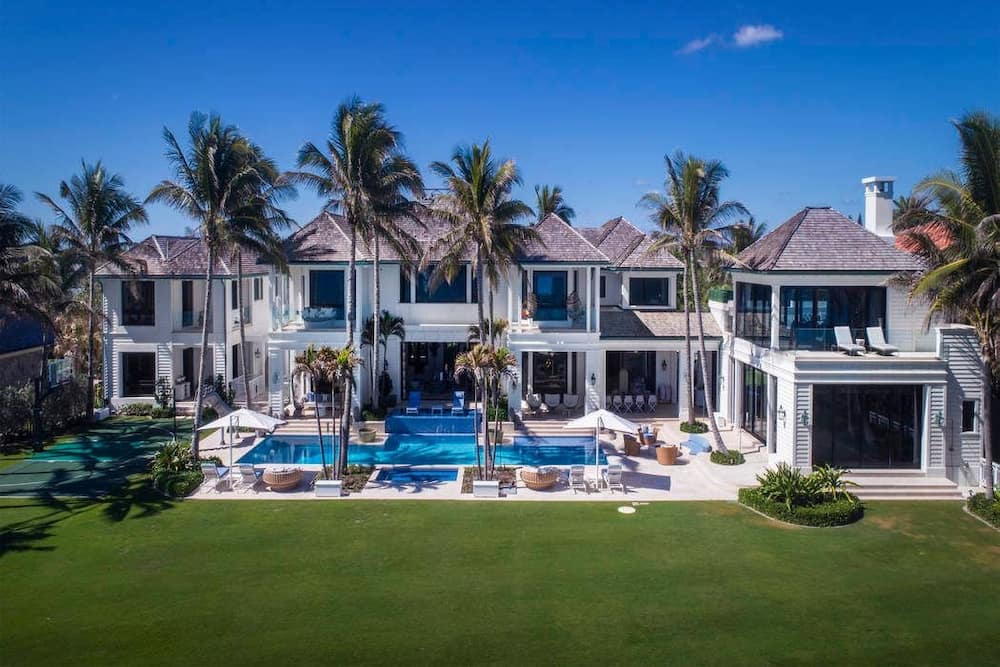 Tiger Woods's house is located on Florida's Jupiter Island. His stunning mansion has four holes, a 100ft swimming pool, and an outdoor basketball area and tennis court. The property is split into two sections, with one being the living quarters and the other a multi-purpose building. It also has an oxygen therapy room, a basement games room, and a private cinema theatre.
READ ALSO: Everything you need to know about homeschooling South Africa
8. Tom Cruise - $59 million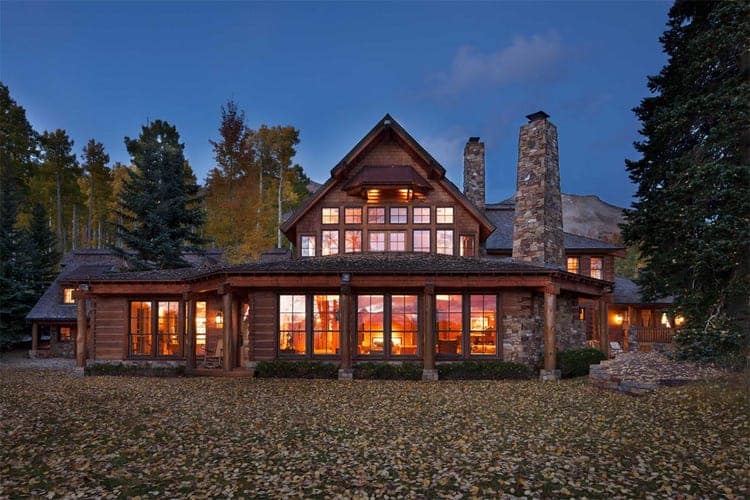 Located just outside Telluride, Colorado, the famous actor's home is stunning and lies on 100 acres of land. Floor to ceiling windows in the living room gives fantastic mountain views. The house has a gym, rec room, library, a private trail system, a lighted court for basketball, tennis, hockey, a private motocross track, and a quaint 1,600 square feet guesthouse with 3 bedrooms and 3 bathrooms.
7. Sting - $65.75 million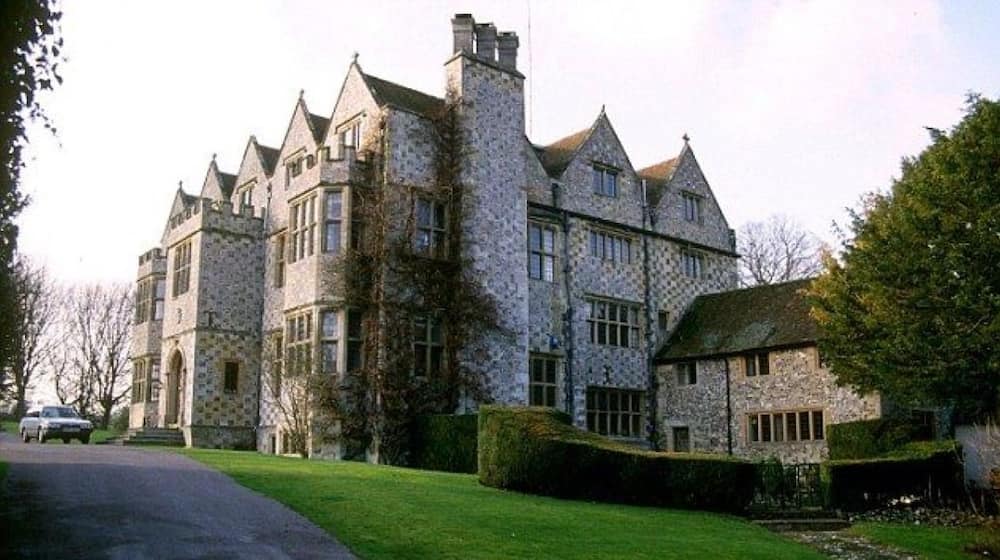 Sting moved to the NYC 220 Central Park South penthouse and paid a whopping 65 million dollars for the apartment. The 5,807-square-foot place is in the building's villa section and is composed of three bedrooms and 5.5 bathrooms.
6. Johnny Carson - $82 million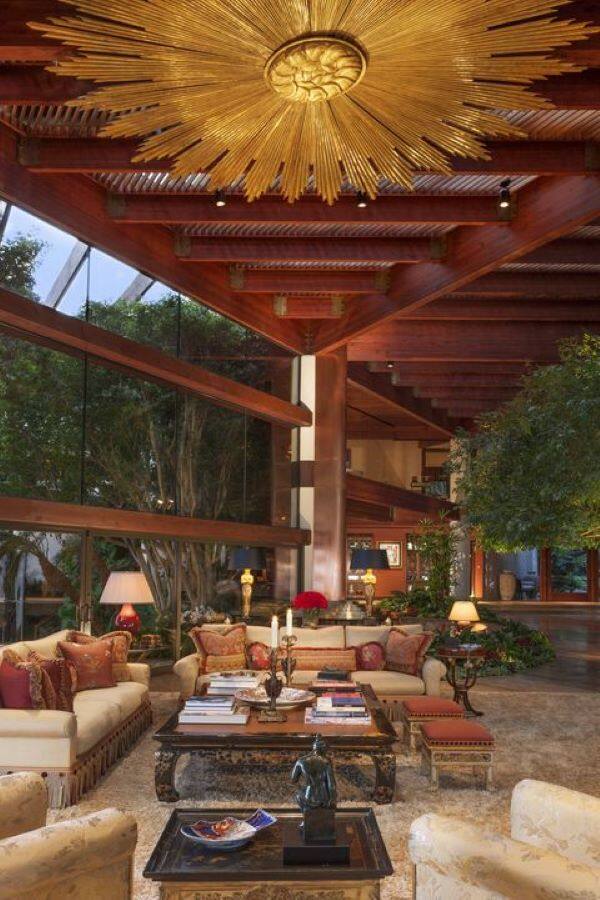 Although the former host of The Tonight Show died in 2005, he had one of the most expensive celebrity houses in the world. It was listed more than a decade after his death at a whopping $82 million. The estate spans 7,083 square feet and sits on about four acres of manicured grounds. You get panoramic views of the Pacific Ocean and beach access, while the compound itself has a waterfall, Koi pond, and saltwater pool.
5. Jay Z and Beyonce - $88 million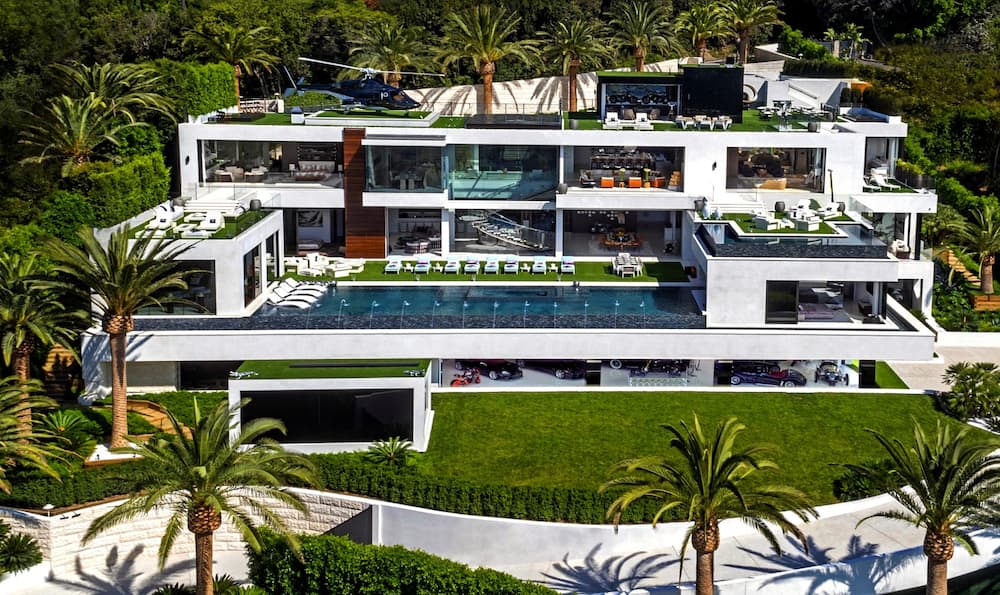 The initial price for the luxurious Bel Air mansion was $120 million, but they got it for $88 million. Their house has 8 bedrooms, 11 bathrooms, a 15-car garage, bulletproof windows, 4 pools, a basketball court, and much more. It is also a smart house with several latest tech features.
4. Oprah Winfrey - $90 million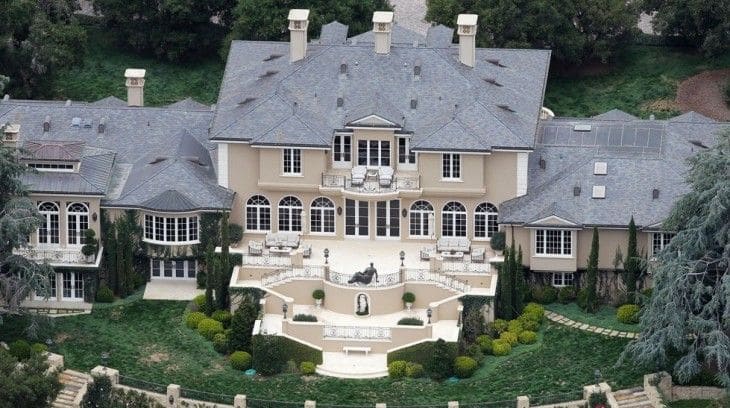 Oprah is a real estate tycoon, with homes all over the country. Her most expensive purchase is in Montecito, California. She bought the 42-acre estate in 2001, then later bought the ranch next to it for $28 million. On one side of the estate is a land reserve, so no new neighbours for her.
The mansion was built in 1912, and the mansion boasts 6 bedrooms, 14 bathrooms, a gourmet kitchen and wine cellar, library, theatre, and 10 fireplaces.
3. George Lucas - $100 million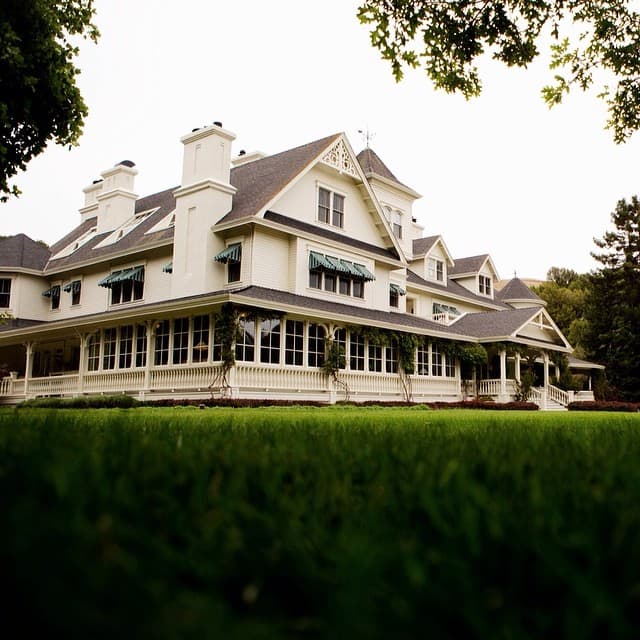 The famous director George Lucas' Skywalker Ranch lies on 4,700 acres of land, and only 15 acres of this have been developed. It includes a 26-rooms Inn, a state-of-the-art fitness centre with a heated swimming pool, a full research library, and a Victorian-style main house. It also has an observatory, a vineyard, and its fire station.
2. George Clooney - $100 million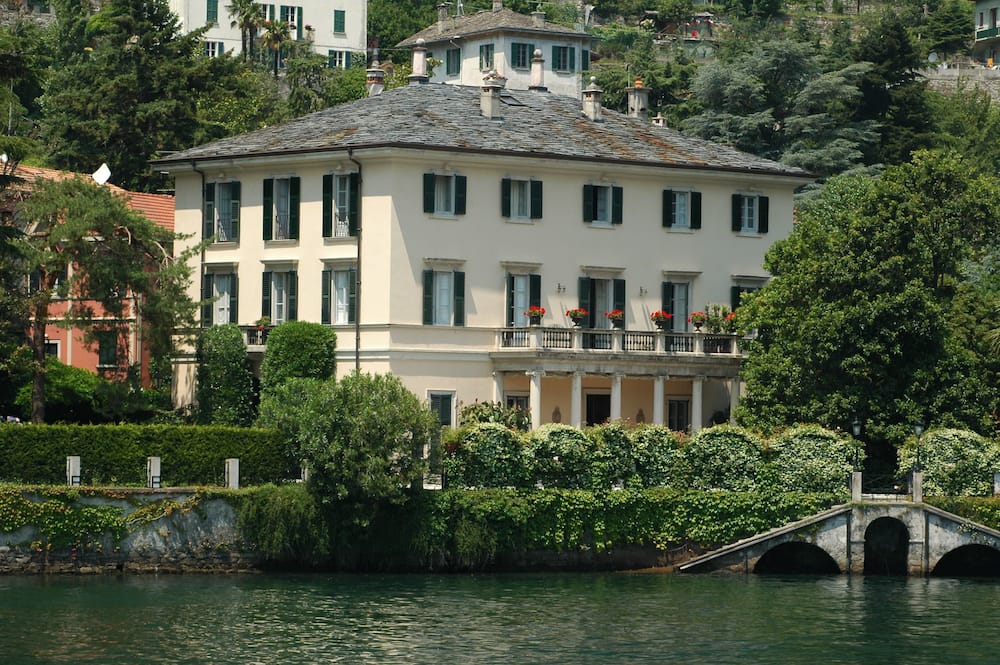 George Clooney purchased this villa in Laglio, Italy, on Lake Como back in 2002. The villa has 25 rooms, an outdoor theatre, a swimming pool, and a garage for his motorcycles hoard.
This luxurious estate also has a tennis court, a full gym, landscaped gardens, ornately carved ceilings, massive bathrooms, a separate "pizza room," and a constructed wall to keep the lake from pouring directly into the house. The house is available for rent if you visit Italy.
1. Bill and Melinda Gates - $125 million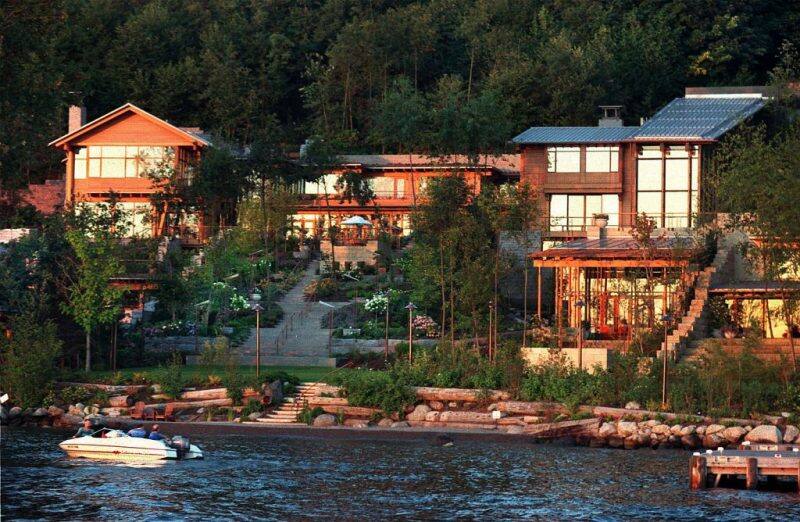 At a whopping $125 million, Bill Gates has the most expensive celebrity home in the world.
Their house has 7 bedrooms, 24 bathrooms, a sauna, gym, steam room, locker rooms for men and women. A trampoline room, indoor and outdoor pool, lake, and stream. It also has 6 kitchens, a home theatre, and a massive dining hall that can sit up to 150 people. They have several high-tech details, and at the touch of a button, guests can alter lighting, artwork, temperature, music, and much more.
This list of the most expensive celebrity houses in the world is an eye-opener on how luxurious our favourite celebs' lifestyle is. Whose home do you think looks the best, regardless of the price?
READ ALSO: 20 most beautiful, prestigious and expensive neighbourhoods in Africa
Briefly.co.za recently compiled a list of the 20 most beautiful, prestigious, and expensive neighbourhoods in Africa. The most expensive neighbourhoods in Africa ooze luxury and grandeur. Contrary to popular belief about Africa's poverty levels, you will realize that Africa has property and assets with worth comparable to those of New York. Find out if your neighbourhood made it to the list!
READ ALSO:
Best retirement villages 2020
Best mansions in South Africa 2019-2020
How much does it cost to build a house in South Africa 2020?
Source: Briefly News