Noeleen Maholwana Sangqu biography: age, baby, husband, divorce, weight loss, pictures, Instagram and latest news
If the saying "Old is Gold "is anything to go by, then Noeleen Maholwana Sangqu physical age and her experience in the media is nothing but pure journalistic gold. Her story is a vivid illustration of how determination can make anyone rise from their humble beginnings to reach the pinnacle of their aspiration and even beyond.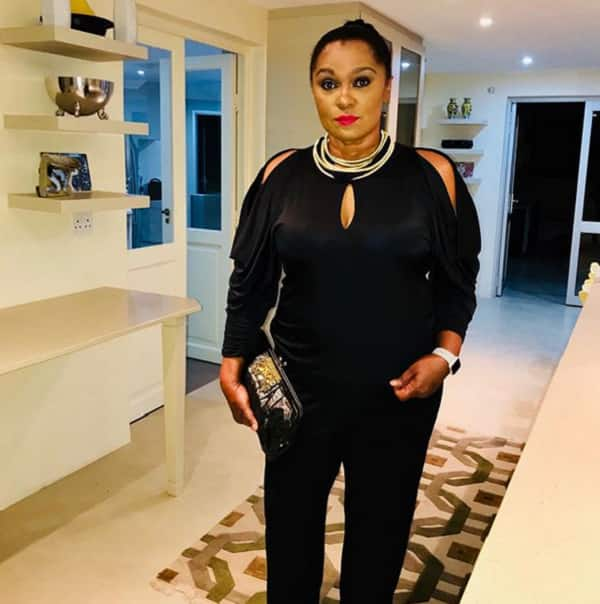 Birth and the media career
Born in 1967, Noeleen Maholwana-Sangqu spent most of her formative years at Umtata in the Eastern Cape Province. Bubbly and enthusiastic, Noeleen started her media career at the Radio Transkei in 1986. About nine years later, she moved to Johannesburg where she got a job at Radio 702. Amazingly, the young lady never walked into Radio 702 while fronting her prior experience, but in humility, she took up the simple junior reporter's position. Shortly after that, she was elevated to a co-hosting position.
Noleen had a rather spontaneous way of pulling the audience in her acts, and this is probably one of the main reasons for her meteoric rise to higher positions in the station. What else could make someone rise from a junior reporter's job to a news editor's position so fast? Well, if your guess is as good as mine, it can only be through their passion, talent, and timely service delivery.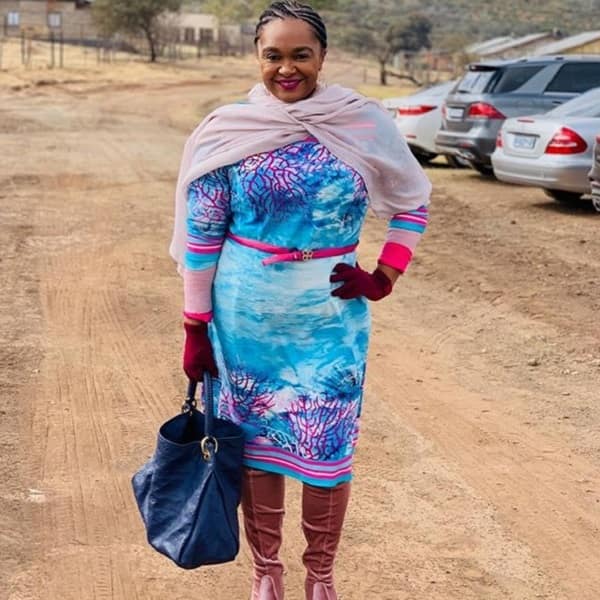 One thing that stands in this lady's character is her unrelenting desire to learn and know more. While serving at the Radio 702, she enrolled and completed a course in the Management Advanced Program.
From radio, Noeleen appeared on the South African TV in 2003 with a substantial promise to break the existing routine and monotony. And sooner than anyone could expect, she was the industry's reigning Queen of talk. She comes across as a sassy and incisive presenter who may rightfully take credit for bridging the digital divide between radio and television, especially at the time when she hosted an SABC3 TALK show.
Achievements and Awards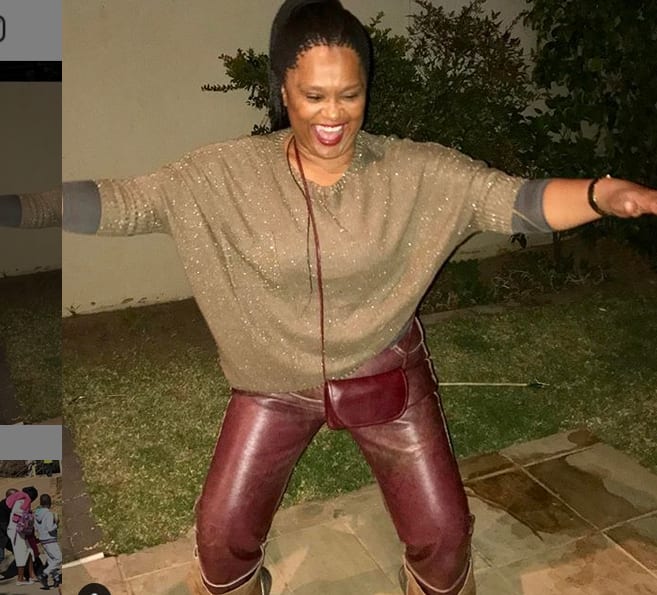 In October 2002, she received the Population Institutes Global award for her excellence in radio presentation at a ceremony in Havana Cuba.
In 2004 and 2005 she took home the Crystal Award for Best Talk Show Host for her show 3Talk.
In 2008, Noeleen, won the Stars of Mzanzi Award as the Best TV presenter.
We all agree that however long the journey may be, it must have a destination. After more than a decade of scintillating episodes of the 3Talks show, Noleen Sangqu in 2016 bid farewell to the show the rolled out her television career. The Queen of talk felt that 12 years of service were enough for her to vacate the throne and create room for younger talent to thrive as well.
During the teary send-off, Noeleen said,
"The past 12 years haven't been easy, but it's been an absolute blast,"
She shared that for those 12years, 3talk had literally turned into her home, and the team had become the second family.
…. and I have absolutely no idea what tomorrow holds for me," she said.
As expected, her live farewell show was attended by her famous friends including Trevor Gumbi, Somizi, Kenny Kunene, and more.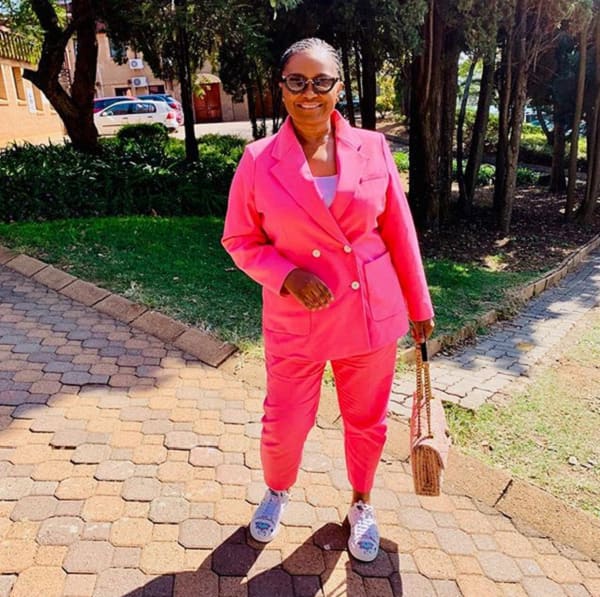 This mama is ambitious, and because her breakthrough in the mainstream media did not sound good enough, she gathered knowledge in other fields as well. For example, she also offers consultancy services in marketing, PR, and strategy and is the director of HIRS Women's Development Consultancy.
In a holistic sense, Noeleen's main areas of specialization or expertise are
Public speaking
Self-marketing
Dealing with the media
She teaches the importance of self-branding, exploring one's intuitive intelligence, and effective public speaking. Mrs. Sangqu is fully persuaded that for women to excel in the corporate world, they need assistance to free their trapped potential.
Have you ever listened to her public speech? Well, when you do, you will agree to the fact that she has an amazing gift of rising to the occasion and she so easily connects with the audience.
Body transformation women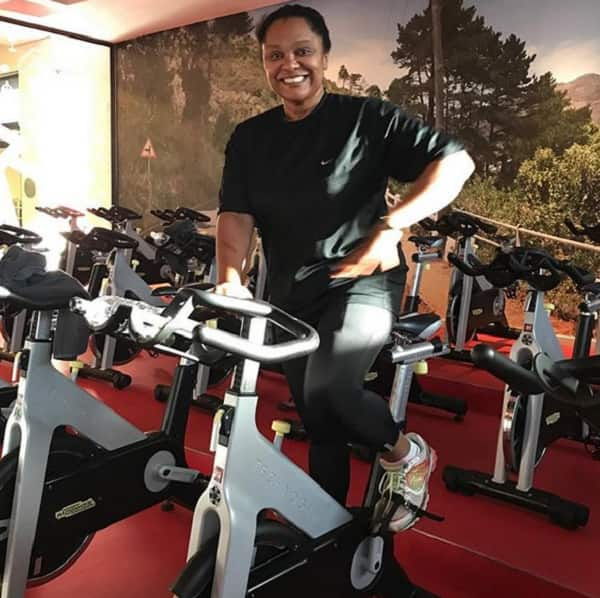 After her retirement, the former talk show Queen hit the gym and started working hard at shedding extra weight. In several Noeleen Maholwana Sangqu Instagram posts, she displayed amazing photos of her summer body transformation. The results are quite encouraging because she gives hope to so many women who have tried and failed to lose their weight.
READ ALSO: Zizo Tshwete biography: age, son, husband, pictures, Facebook, Instagram, and news
Marriage and family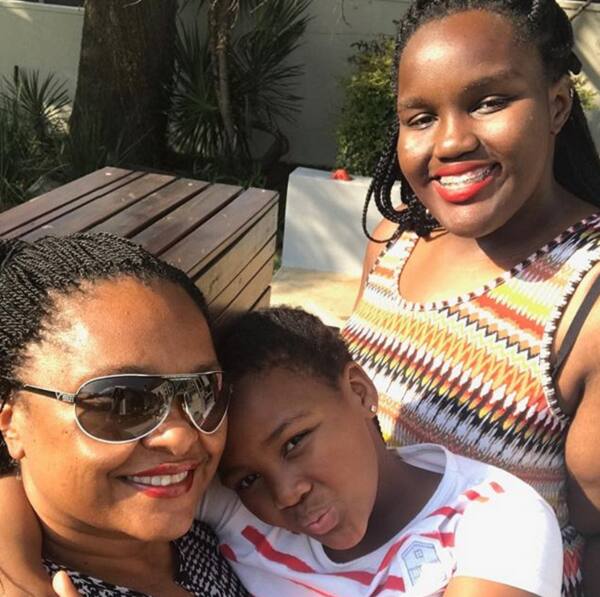 Noeleen is married to Andile Sangqu, and together they have been blessed with three children. The first Noeleen Maholwana baby was a boy, after whom the twin girls were born. For some time, though, romours have been in the media to the effect that Noeleen Maholwana-sangqu marriage is on the rocks. Some say, their marriage is just hanging on the thread while others claim that they have already separated. There have been many rumors about Noeleen Maholwana Sangqu divorce as well.
Are these reports true or are they a mere product of their doomsayers' favorite pastime? Well, according to one Daily Sun's reports, at one point, the strain on the marriage took such a heavy toll on her until she became sick and even got admitted.
The romour mill largely blames Maholwana Sangqu husband for perpetually cheating on his wife and being the primary source of the current tribulations. However, when contacted for a comment, each of them vehemently denied the claims.
"My husband and I are still together. People are so vicious! maybe they envy our 23year marriage, " Noeleen said
Andile swiftly supported her statement and said,
My wife is right! I very happy in my marriage and I have no idea who is busy spreading these falsehoods
It has been a while since Noeleen left the screens, and many of her fans were left guessing how she is biting away her retirement days. Well, not much information is out there regarding her latest exploits, but if her Instagram pictures are anything to go by, then she is having a blast. According to some of her recent posts, the former queen of talk spends time in her rural and urban homes.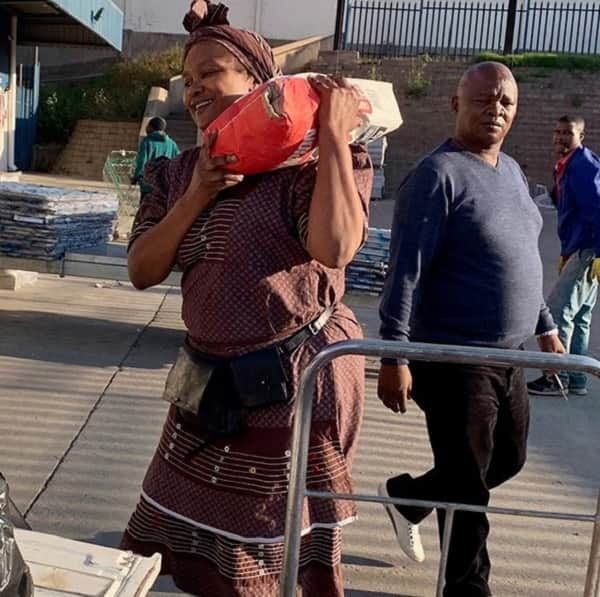 In this recent Instagram photo, she is busy getting her hands dirty on a home project. Here is her comment;
noeleenmaholwanasangqu:
Too many weeks in the rural areas one ends up working like a horse and dressing worse
Health is wealth and longer life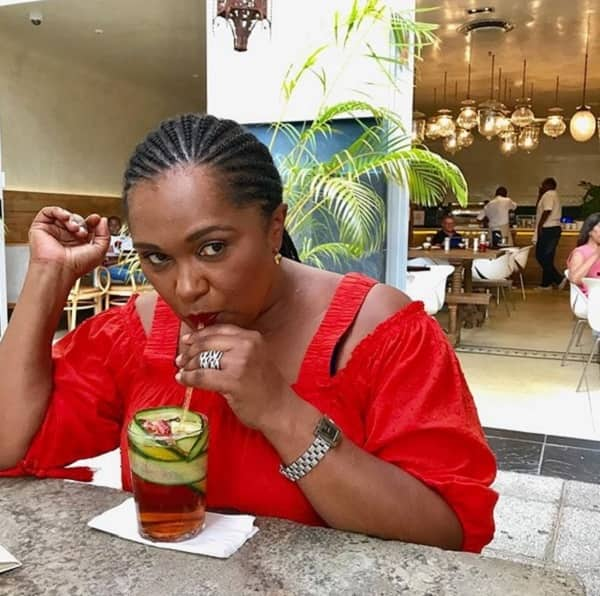 She has also given her health a high priority. Lately, she takes a specified diet in addition to her gym sessions to ensure that she gets the most out of the on-going weight-loss programme.
noeleenmaholwanasangqu
A glass full of vegetables surely can't be bad for you?
Down-to-earth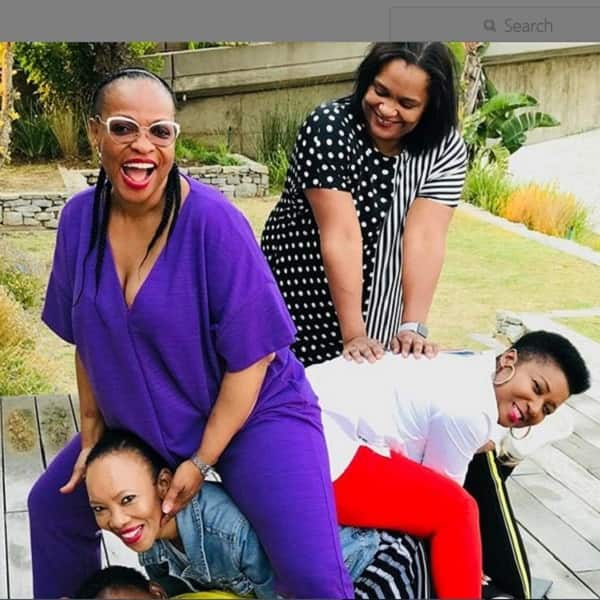 Otherwise, of late when she is not traveling, on some official duty or on the farm, she loves hanging out with her girls for fun.
noeleenmaholwanasangqu
These girls know how to have fun. #sisterhood photocred @matmahlaba
Noeleen Maholwana Sangqu pictures
On official duty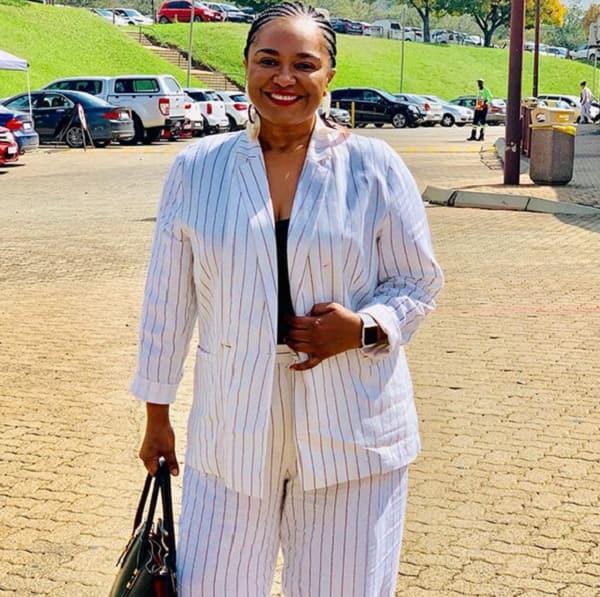 Officially dressed and looking excited.
The curvy impression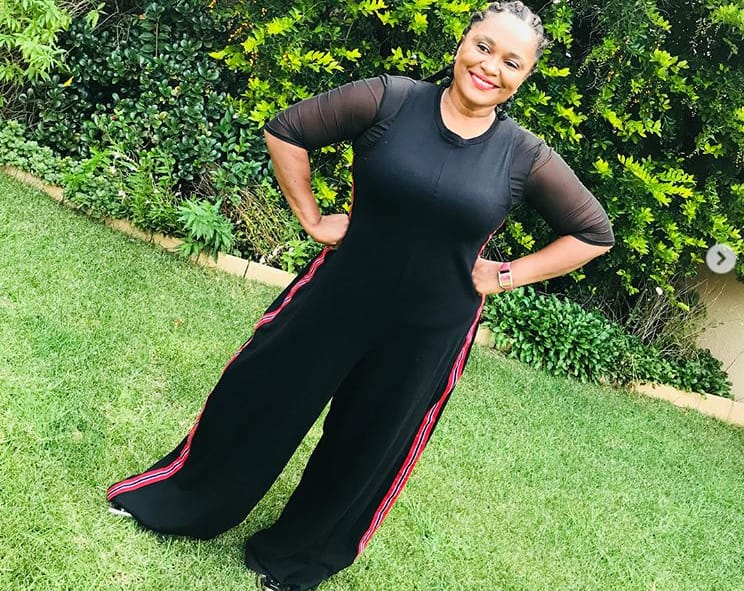 Amazing weight loss results! She has a great overall body shape.
The work-out lifestyle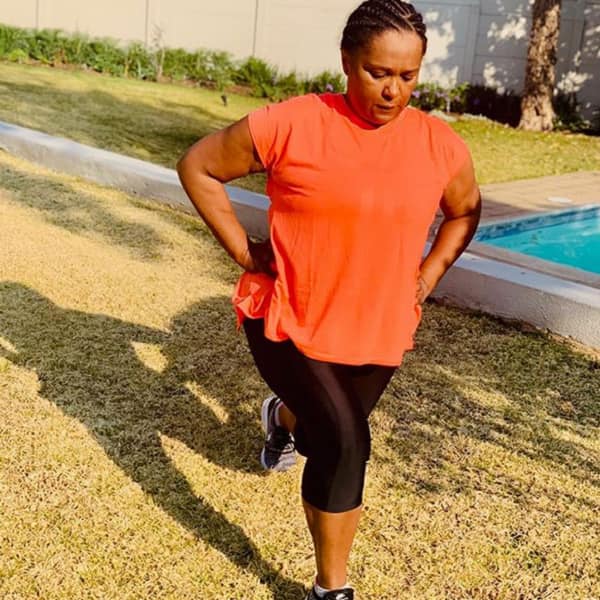 Since retirement, body work-out has been part and parcel of her lifestyle.
Pretty and looking young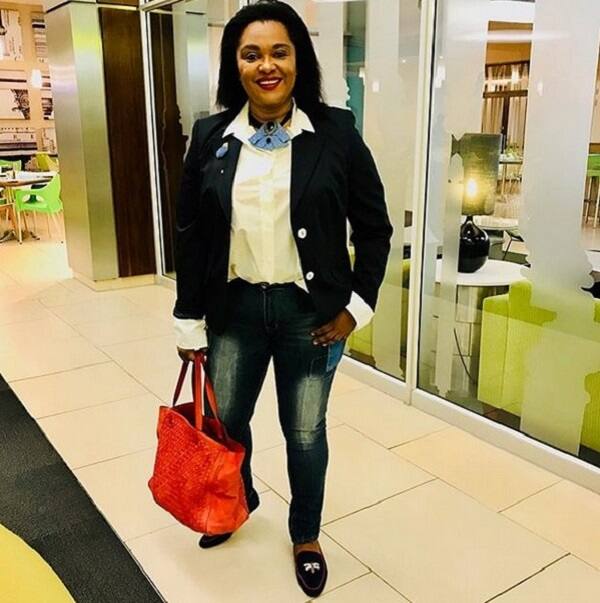 Here, she Looks pretty, casual, and much younger
Apart from her marriage struggles, the former TV queen has worked hard to steer clear of scandals and lead a quite life. At home, the former presenter shares excellent moments with the Noeleen Maholwana sangqu family. When their grown-up children are not away in school, she spends quality time with them while cooking and generally making sure that everyone is happy.
READ ALSO
20 famous women in South Africa
Manaka Ranaka Biography: Age, husband, daughter, siblings, Generations, car accident Instagram and net worth
Sophie Ndaba Biography: Age, daughter, husband, sickness, and recent pictures
Source: Briefly News