Isono Teasers for May 2021: Will Gabriel's secret come out?
Isono teasers for May 2021 are already here, and the sudden turn in the plot's trajectory is mind-blowing! If you have never checked the show out, you might want to do so. You cannot miss out on the thrill that is Isono. Meanwhile, these highlights will fill you in on the gist of what Isono episodes for May 2021 will entail.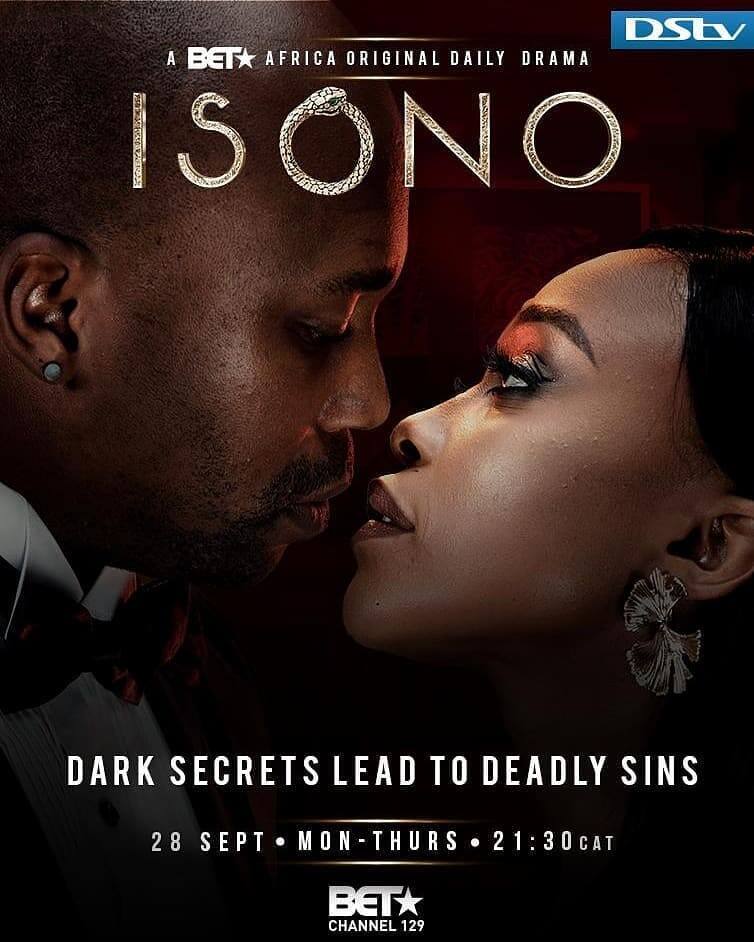 Isono storyline sheds light on the filth in society and how selfish people can be. Some misappropriate funds meant to help the needy, while others manipulate their close friends and relatives. Some of the Isono cast members get caught cheating on the people who genuinely love them, causing feuds. Isono teasers for May 2021 highlight some of these steamy scenes and what you should brace yourself up for.
Isono May 2021 teasers
The most recent episodes highlighted Gabriel's attempts to be ahead of everyone. Despite his efforts to conceal his moves, it looked like the walls were caving in on him. Will his secrets come to light?
Episode 125 - Monday, 3rd of May 2021
Vorster
Siviwe gathers enough information on what he thinks will help him figure his way out. However, as he plans to conduct the biggest arrest of his career, Abednego and Gabriel outsmart him.
Episode 126 - Tuesday, 4th of May 2021
Family bonds
Noluthando adamantly refuses to fall for Simon's tricks, while Mncedisi reaches out to Mary for help. Makwande experiences an embarrassing encounter at work, and the bond between Esther and Mary grows stronger. Gabriel chooses his partner.
Episode 127 - Wednesday, 5th of May 2021
Blackmailers
Mncedisi's house of cards crumbles, and it looks like there is a new couple on the horizon. Elsewhere, Gabriel's attempts to forget about Mary come to an unexpected halt when an unforeseen issue pops up.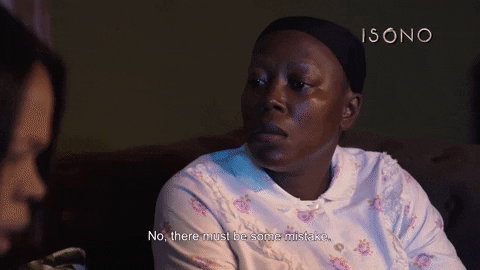 Episode 128 - Thursday, 6th of May 2021
Mama will keep you
Simon enlists the VOG kids to help him with his grand plan to get Noluthando back. Mary worries about losing Gabriel; hence, she blackmails him into changing his mind. However, Gabriel focuses on starting his new relationship with Ayo. Later, Mncedisi gets so drunk that he reveals shocking details about his affair with Mary, and the information leaves everyone bewildered.
Episode 129 - Monday, 10th of May 2021
Detonation
Sanele gets excited about his first day training the kids at HOG. Esther and Zoleka finally come face to face with one another, and it makes Makwande anxious; hence, he lets them choose him. Elsewhere, Pastor Abiola finally gathers the courage to challenge his brother. However, Mary worsens the situation when she hands him footage that can break the hearts of his family members.
Episode 130 - Tuesday, 11th of May 2021
Family affairs
Mncedisi finds out threatening details about the existence of evidence that he stole from the fund, making him tremble. His situation worsens when he learns that the enemy is looming around. Later, Mary throws Gabriel under the bus, and the news leaves Pastor Abiola stunned.
Episode 131 - Wednesday, 12th of May 2021
Too dark for dawn
Gabriel's darkest secret gets exposed, causing his dreams to shatter.
Episode 132 - Thursday, 13th of May 2021
What's in the dark shall come to light
Esther discovers painful truths about her mother, and Ayo walks in on Gabriel and Abednego in a compromising situation, which breaks her heart. Later, Abednego and Mary succeed in purchasing her new property.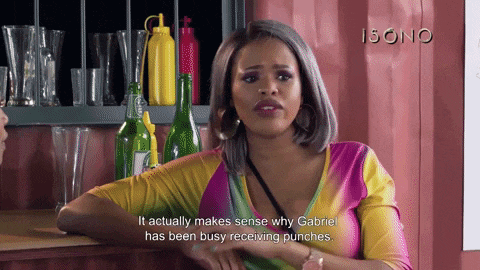 Episode 133 - Monday, 17th of May 2021
Ayo's letter
Millicent and Sanele amicably agree to end their relationship, and Esther struggles to process the reality of being betrayed twice. Ayo announces her stand about letting go of everything.
Episode 134 - Tuesday, 18th of May 2021
Jumima
The blackmailer strikes when no one had anticipated, and Noluthando receives a life-changing offer. Esther's comeback tour hits an unexpected hurdle, and Mary and Jumima's relationship fractures. Gabriel seeks comfort in the people who have ill intentions towards him.
Episode 135 - Wednesday, 19th of May 2021
Amends
Simon grows more jealous of Sanele, and AB decides to implement his plan. Gabriel reaches out to Pastor Abiola to ask for forgiveness, and Mary approaches Esther to end their feud. Later, the blackmailer's identity becomes known, and everyone is left puzzled when they learn that he is connected to Mary.
Episode 136 - Thursday, 20th of May 2021
Six feet under
Millicent attempts to make the mood lively for everyone, although she upsets Mam' Lili in the process. Elsewhere, Makwande ends his relationship, and his decision leaves Mary devastated.
Episode 137 - Monday, 24th of May 2021
The beginning of the end
The murderers settle among the Vosloo residents, and no one seems suspicious of their actions. Later, the House of Grace turns into a house of mourning, and Gabriel makes an unexpected life-changing decision.
Episode 138 - Tuesday, 25th of May 2021
Mama's disappearing
Millicent tries to warn her mother about Mma Ramotswe, and Makwande and Siviwe cross paths about Zoleka. Mam' Lili realises that Mary is devastated; hence, she tells Gabriel to step up for his mother. Elsewhere, Abednego is not ready to be with Gabriel.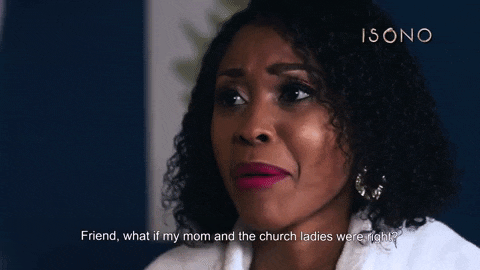 Episode 139 - Wednesday, 26th of May 2021
Searching for evidence
Mma Ramotswe relentlessly continues searching for Yanga's riches, and Makwande gives up on his search for his father, although someone offers to help him. Later, Gabriel realises that he is steps away from unveiling the identity of the blackmailer.
Episode 140 - Thursday, 27th of May 2021
Breaking point
Esther tries to make amends with Zoleka, and Makwande has a genuine conversation with his father. Gabriel tricks someone into a conversation, and he gets more than what he bargained for. Mary has a devastating encounter, and it makes her situation worse than it already is.
Episode 141 - Monday, 31st of May 2021
Fresh threats
Mary's situation worsens when she realises that her enemies can be closing in, and Zoleka feels troubled by the history between Makwande and Esther.
Gabriel
Gabriel humiliates Mary when he chooses Ayo over her, and it pains her. As he tries to get over her, a troubling issue comes up, and it stresses him out. Mary throws him under the bus when she hands Pastor Abiola a clip of his darkest secret. Even though he tries to make amends, Abednego refuses to be associated with him. Ayo also decides to end their relationship. How will he reclaim himself?
Mary
Mary's secret affair with Mncedisi unexpectedly comes to light when Mncedisi gets so drunk that he reveals their secret. Mary gets embarrassed about it. Later, when Gabriel ends their relationship, she tries to salvage it by blackmailing him, but her efforts fail to bear fruits. Therefore, she throws him under the bus. Even though she succeeds in purchasing the property, her enemies strike, leaving her vulnerable. How will she bounce back?
Isono teasers for May 2021 are the tip of the iceberg of how much drama awaits you in the oncoming episodes. If you wish to keep up with the drama, tune in to BET from Mondays to Thursdays at 21h30. A repeat of the previous night's episode airs at 18h00 from Tuesdays to Fridays, and the omnibus airs on Saturdays from 09h30.
READ ALSO: Stiletto Vendetta Teasers for May 2021: Merve's secret comes out!
Briefly.co.za recently published exciting details about Stiletto Vendetta teasers for May 2021. You will not believe the snippets of the oncoming events.
Stiletto Vendetta teasers highlight how Merve's world crumbles. Her most profound secret comes to light, causing her marriage to crumble. Her closest friend throws her under the bus, and she loses her position in the town. How will she bounce back?
Source: Briefly News