Top 11 most expensive whiskey bottles you can buy in South Africa
What is the most expensive whiskey brand? Whisky is originally from Italy, where one can trace the earliest records of distillation. After the introduction of whiskey, the Irish and Scottish took it upon themselves to refine the distillation process, giving birth to some of the most expensive whiskey brands we know today.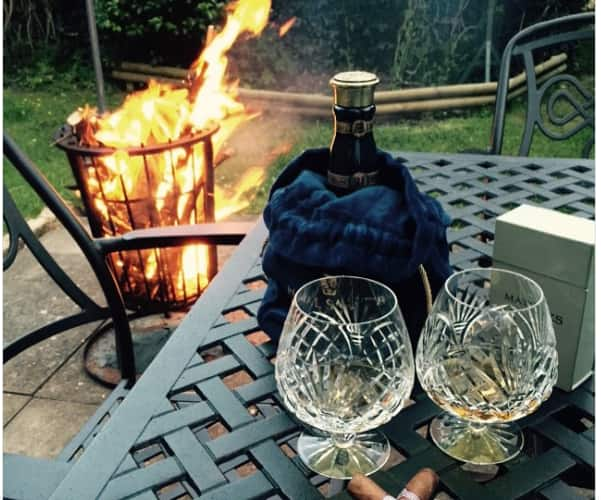 South African whiskey has received its fair share of international recognition. This is particularly true for the three whiskeys from the James Sedgwick Distillery that won the 'World's Best Blended Whisky' award during the Whisky Awards that were held in London in 2012. Below we explore the most expensive whiskey in South Africa that money can buy.
READ ALSO: The best restaurants in Stellenbosch wine farms
Top 10 whisky brands in South Africa
What is the most expensive alcohol in South Africa? Generally, a bottle of whiskey is affordable to the ordinary drinker; however, several exclusive bottles are considered the most expensive ones in the whiskey market. Even though most of these whiskies are reserved for high-end auctions, South Africans are free to buy them online from reputable retailers.
1. Royal Salute, 45 years - R 2,960,000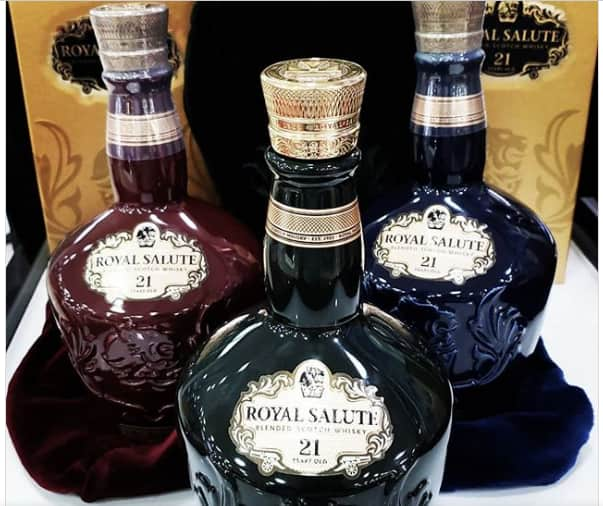 The Royal Salute is considered by many the most expensive whiskey in the world. This brand was produced by the parent company, Chivas Regal, in 1953 to celebrate the coronation of Queen Elizabeth II. The bottle was decorated by a famous jewelry designer as well as the Creative Director of Garrard, Stephen Webster, with more than 400 black and white diamonds (22 carats).
2. Macallan 60 years old - R 16.5 million
In 2018, the Macallan Valerio Adami became the most expensive whisky bottle to be sold at an auction in Edinburgh, Scotland at a staggering figure of R 16 million ($1.1 million). It is believed that the bidder who bought the bottle of this Macallan whiskey is from India. The Macallan Whisky bottle is one of the 24 limited edition bottles that were distilled in 1926 and bottled in 1986. This bottle is considered the 'Holy Grail of Whisky' owing to its rarity and quality.
3. Balvenie 50 years, Speyside single-malt whisky – R560,669.65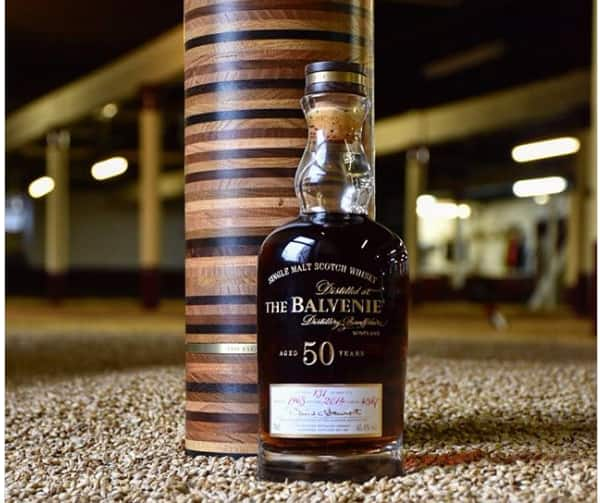 This bottle of whisky was manufactured at the Balvenie distillery and matured on a European oak sherry for five decades. Only 88 bottles of this expensive whiskey were released to the market. The current price of one bottle is about $37,799.95.
4. Glenlivet 50-year-old Winchester Collection Speyside single malt Scotch whisky – R430,728.15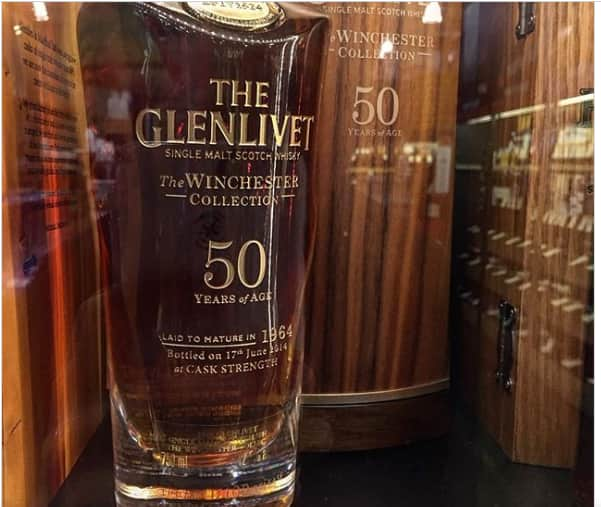 The Glenlivet 50 years possesses a rich and fruity taste with notes of apricot jam, sweet ripe peaches, and toasted almonds. It is a rare and extraordinary bottle of fine whisky and the third to be released in the Winchester Collection, and it goes for about $28,999.99. There are only 150 bottles of the 1967 Glenlivet Winchester Collection Vintage.
5. Glenfiddich 50-year-old price–R485,000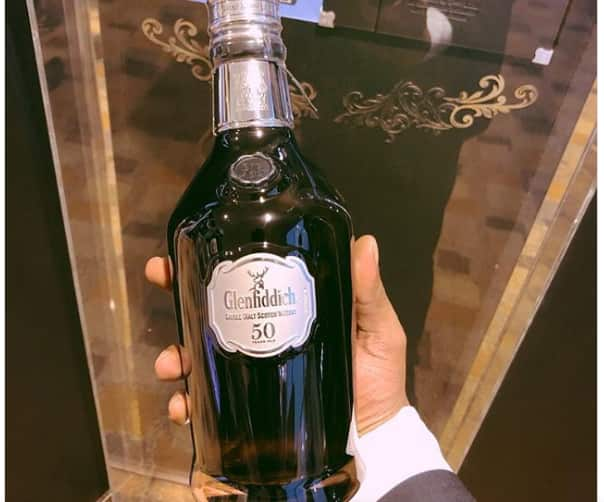 The Glenfiddich 50-year-old price in South Africa is R478,419 (£25,000). The bottle of whisky was distilled from two casks, a 1955 and 1957, that were mixed for six months before bottling. Out of a total of 500 bottles made, the distilling company strictly releases fifty bottles a year for the next ten years. Besides, it comes in a beautifully crafted gift box that has sown leather and comes with a leather book and signed certificate.
6. Glenlivet 1940 70 years– R323,000
The Glenlivet 70 years is undoubtedly one of the oldest whisky bottles in the world, with an average value of €20,058.24. The whisky was created in 1940 and comprised of a deep amber colour and flecked with brown lights. Gordon & MacPhail Generation Label released a limited number of alcohol bottles to the world.
7. Glenfarclas 60-year-old whisky – R277,236
360 bottles of Glenfarclas were made. Its taste has been described as unexpectedly fresh and fruity, half sweet, and half dry, on a base of earthy sherry tones. Its price is about £14,500.
8. Glen Grant, 50 years- R152,800
Matured in a single sherry butt for 50 years, the Glen Grant Speyside Single Malt Whisky possesses the perfect balance of robustness, smoothness, and richness. 150 bottles have been released. The 700 ml bottle goes for about R152,800.
9. Balvenie 40 years- R66,500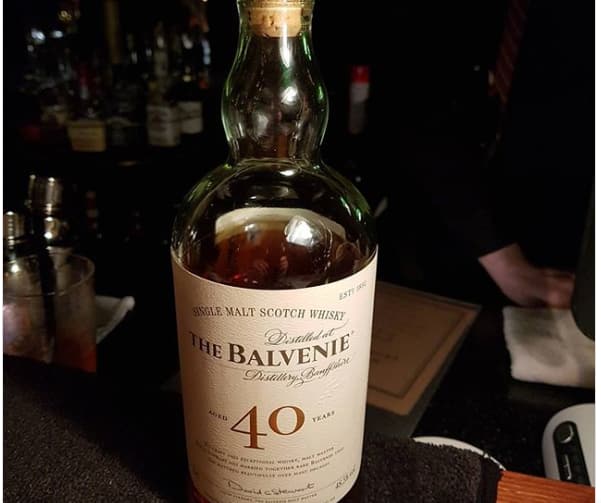 The Balvenie 40-year-old Speyside Single Malt brings a striking balance between traditional whiskey cask and sherry cask malts. As such, it gives the whisky rich and elegant floral notes. It goes for about £3,475.
10. Glenfiddich 40 years- R52,600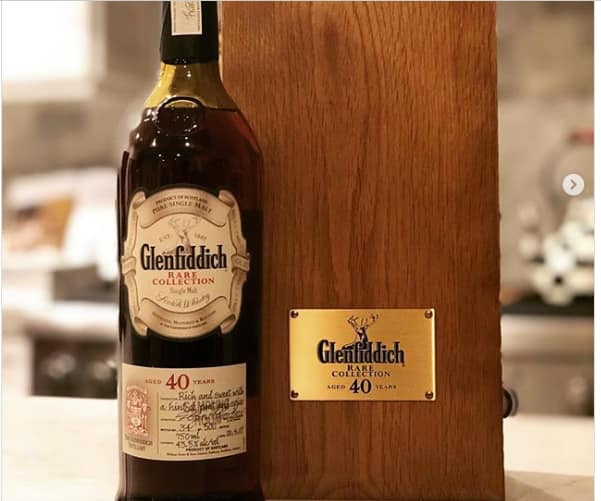 The Glenfiddich 40 years from a limited edition collection of scotch whisky gives off a rich floral and oak nose with a touch of manuka honey. Glenfiddich distillery released only 600 bottles of this fine whisky. It goes for about £2,750.
11. Johnnie Walker Blue Label Baccarat- R47,800
This brand of Johnnie Walker is created from some of the oldest whiskies in history. The special edition bottle was made to commemorate the anniversary of John Walker's birthday, which is on July 25th. Besides, the whisky was manufactured from a cask strength of blue label to aid drinkers with experiencing the full powers of its flavours. It goes for about £2,500.
READ ALSO: 30+ easy DIY Valentine's Day gifts for him and her | Creative ideas
With more buyers sourcing out rare single malts from Scotland and Japan, the prices of whiskey have continued to increase over time. All in all, even though we have some of the most expensive whisky bottles in South Africa, there are numerous affordable options for you as well, some of which are locally distilled and bottled. Which whisky from the above list would you like to try? Share with us your opinion in the comments section below.
READ ALSO:
Umqombothi: How to make this popular indigenous South African beer
16 must-try, proudly South African snacks and products sold only in the country
Source: Briefly News