The ultimate wedding songs for the perfect wedding: Top 30 list
Music is of the utmost importance when it comes to having fun and creating that spectacular ambience for your wedding. You know you want some fun at your party, and the music needs to suit the occasion. Great music is something you cannot go without, and in this article, we will help you decide on the most popular wedding songs for your special day.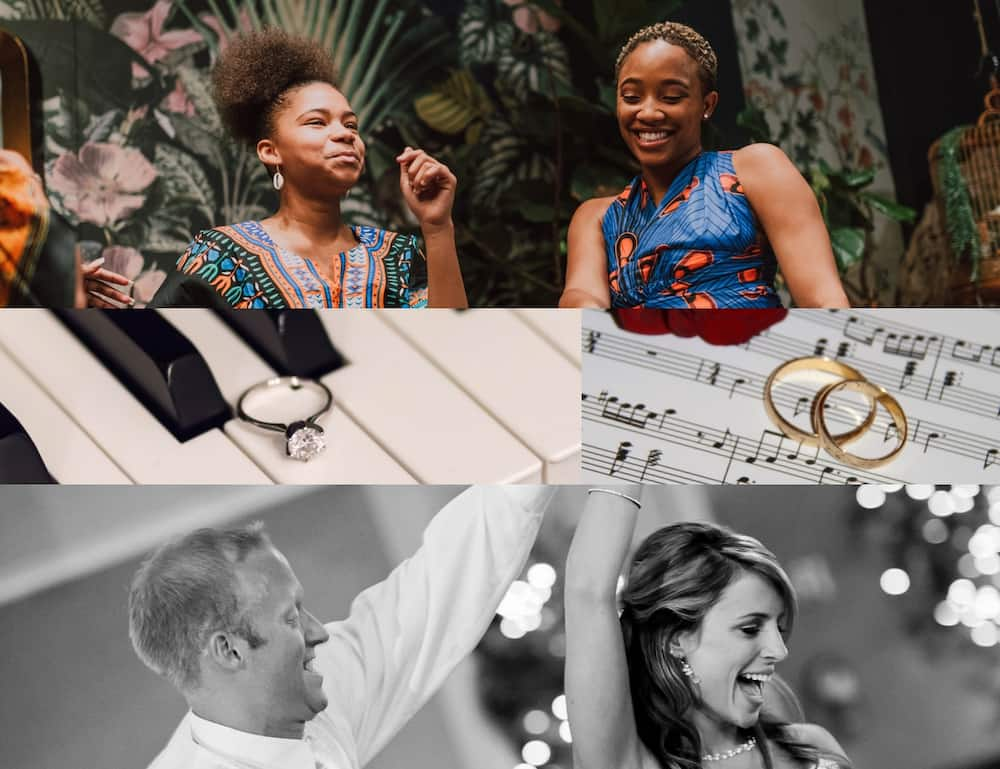 Amid all of the planning you have to do, you may be asking questions like, 'What are the most romantic wedding songs?' or 'What are the most requested wedding reception songs?' or even, 'What songs are played at weddings?' Don't worry; we have many lists for you to choose from.
We take a look at the top 30 playlists and many other wedding song lists. There is a top 10 African playlist with the best Zulu wedding songs, old wedding songs, and much more. We want to help you make your choices easy and fun.
Even though music is very personal and everyone has their own taste, we decided to give you a list of our best wedding songs. These songs are timeless and hold their appeal every time.
In this article, you will learn about:
Classic wedding songs
The #1 wedding song
The best wedding dance songs
African and Zulu songs for weddings
What are the best songs for a wedding 2020?
Gospel songs for weddings
Classic top 10 list and ultimate top 30 list and much more
From the entrance to vows and procession, you are bound to find many famous musical masterpieces in our article. Keep reading to find out more.
The best wedding songs 2020
We have something for every phase of this glorious day, parading the top 100 wedding songs of all time. Browse through our 2020 wedding playlist to get some inspiration for your playlists.
Thinking out loud – Ed Sheeran
All of me – John Legend
A thousand years – Christina Perri
Marry you - Bruno Mars
Mi Casa - Your Body
Can't help falling in love - Elvis
You are the best thing - Ray Lamontagne
Grow old with me - Tom Odell
The one - Kodaline
Iris - Goo Goo Dolls
You may be asking, 'What are the best songs for a wedding? or 'What are the most popular songs played at weddings?' Well, search no more because we have the perfect list for you right here.
The ultimate Top 30 list
It is time to have a look at our top 30 list; a collection of all the best. Sung by legends, they are constant favourites for your special occasion.
The way you look tonight - Frank Sinatra
Isn't she lovely - Stevie Wonder
Kiss from a rose - Seal
Wedding songs - Peter, Paul, and Mary
There is love - Noel Paul Stookey
You make my dreams - Hall and Oates
Marry me - Train
I'm yours - Jason Mraz
From this moment - Shania Twain
All you need is love - The Beatles
Goo Goo Dolls - Iris
New world in the morning - Roger Whittaker
The Luckiest – Ben Folds
You've got love – Florence and the Machine
Stand by me – Florence And The Machine
Take my hand – Emily Hackett ft Will Anderson
Somewhere over the rainbow – Israel Kamakawiwo'ole
You're still the one – Shania Twain
You and I – John Legend
La vie en rose – Daniela Andrade
Can you feel the love tonight – Elton John
Baby, I'm yours – Arctic Monkeys
Ain't no mountain high enough – Marvin Gaye, Tammi Terrell
I knew I loved you – Savage Garden
Into my arms – Nick Cave, The Bad Seeds
Marry me – Train
Your song – Elton John
Kiss me – Sixpence None The Richer
Perfect - Ed Sheeran
At last - Etta James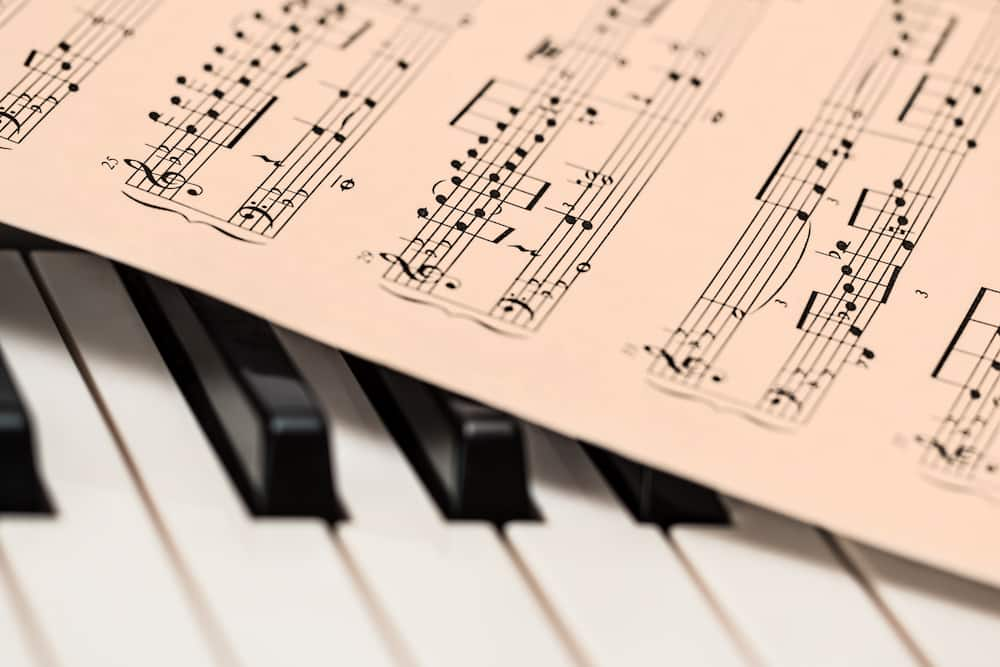 There are many different ways to support your local musicians during a pandemic. You can buy their merch and music online, make donations, or attend virtual shows.
Wedding songs dance
Fire on some energetic beats and get lost in dancing to the best soundtracks. But, what are some good dancing wedding songs? See some samples of great beats and decide which ones are the best.
I Gotta Feeling - The Black Eyed Peas
Downtown - Lady Antebellum
Selena Gomez - Come Get It
Bruno Mars - Finesse (Remix) (feat. Cardi B)
Justin Timberlake - Can't stop the feeling!
Calvin Harris - This Is What You Came For
Usher - OMG ft. will.i.am
will.i.am - Scream 'n Shout
Selena Gomez - Marshmello - Wolves
David Guetta ft Justin Bieber - 2U
What are the top 10 wedding songs of all time with a classic note?
Now that you have taken a look at our top 30 list, we discuss the most classic wedding songs, which are still winners to this day.
Sonny and Cher - I Got You Babe
The Beach Boys - Good Vibrations
Elvis Presley - Love Me Tender
Gladys Knight and The Pips - Midnight Train to Georgia
Deep Purple - Smoke on Water
Billy Joel - Piano Man
Donna Summer - I Feel Love
Aerosmith - Sweet Emotion
The Eagles - Hotel California
Louis Armstrong - What a wonderful world
Popular Top 10 African wedding songs
Music is among the essential items on the wedding checklist. This is because music adds flavour and beauty to each activity.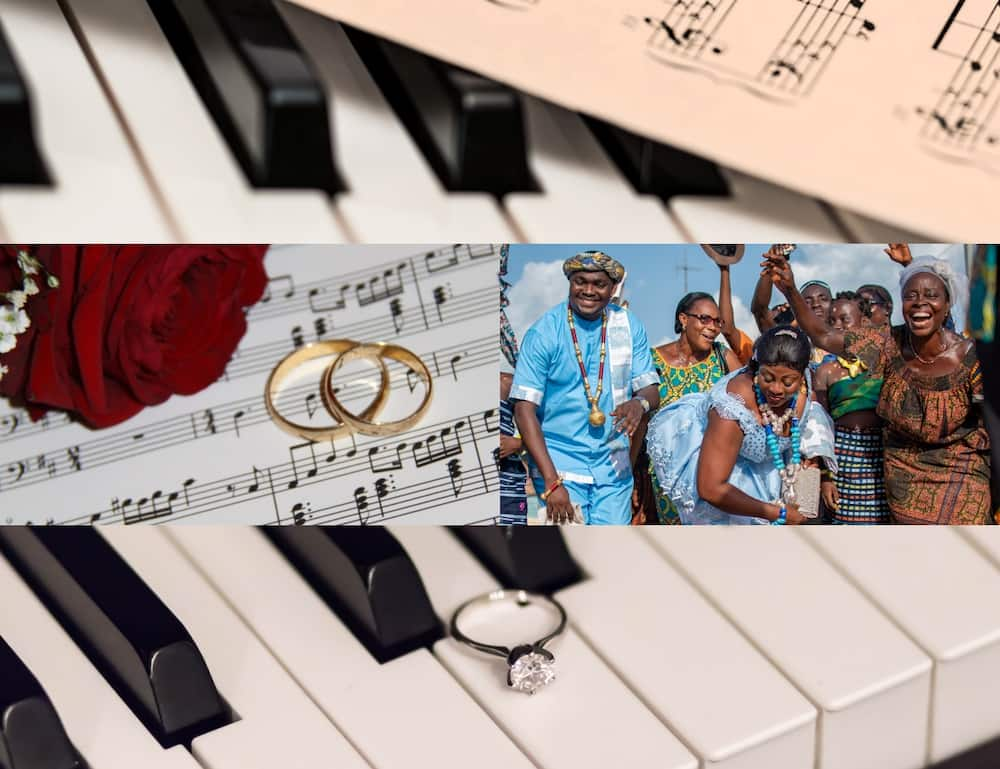 A perfect compilation during the most important day of your life. This collection is guaranteed to get everyone moving.
Mi Casa - Jika
Thando Iwam - Marry me - Bojo Mujo ft Tequila
Aheri - Nina Ogot
Amu - Since I Met You
Mmatswale - Malaika
Baba Nomama - Sesimfumene
Jigi Jigi - Willy Paul (wedding songs Swahili)
Kukere - Iyanya
P-Square ft. Rick Ross - Onyinye
I'm in Love - Harry Song
Wedding songs gospel
It is a beautiful thing to walk down the aisle to gospel music. See some uber amazing classical pieces below.
Beethoven - Ode to Joy
Händel Messiah - Hallelujah Chorus
Hans Zimmer - Tennessee
Johann Sebastian Bach - Pachelbel's Cannon
George Frideric Handel - Sarabande
Moriah Peters - I'll Wait For You
Dave Barnes - God Gave Me You
Anthem Lights - Give Me A Lifetime
Michael W. Smith - For You
Bebo Norman - A Page Turned
We have listed timeless musical pieces, perfect for all stages of the day. But, what is the #1 musical masterpiece? We believe it has to be, Mi Casa - Mamela.
READ MORE: J'Something writes heart-smelting love song for beautiful wifey Coco
A brilliant work of art from this local band with whom Briefly.co.za caught up with recently.
This couple is always reminding us that true love exists and can be found right here in South Africa. J'Something has written many songs for his wife.
Source: Briefly News