List of all the best Black Motion songs with videos 2016-2020
There is House Music, then there is South African house music; one of the most listened to genres of music in modern South Africa. Who is at the head of the pyramid you ask? Well, it is none other than Black Motion. Keep reading to find out more about who is Black Motion and their top albums and songs. Grab a pair of headphones! The party begins now.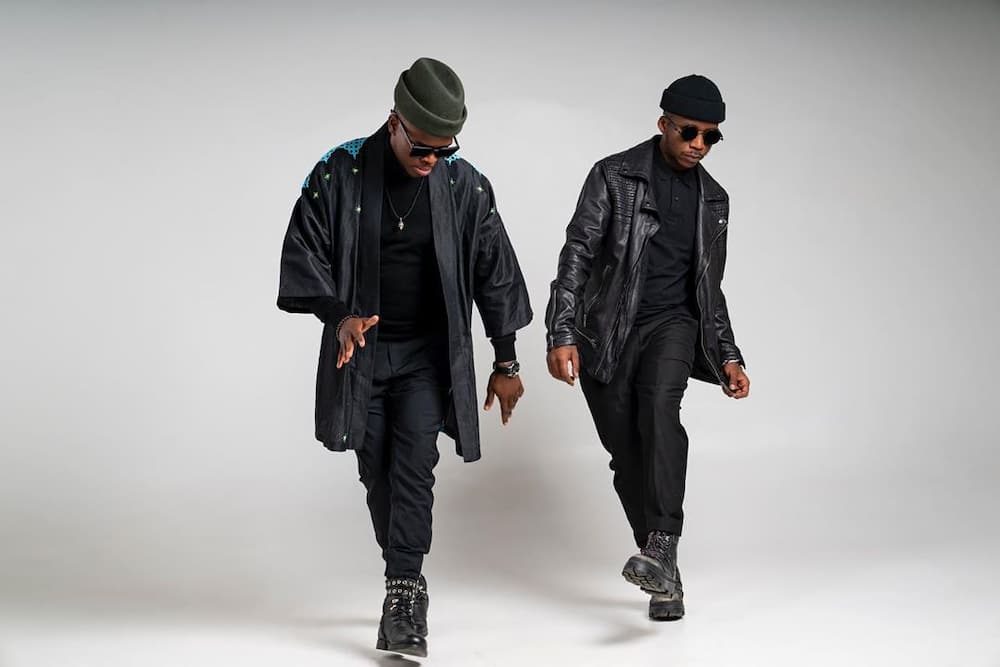 Everyone loves a good start-up story, one filled with passion, drive, and determination. One of sleepless nights, grinding hard, flexing on those who doubted you and giving back to those who stood by you. A story that motivates you. Well, the come up of Black Motion is just like that.
Black Motion profile
Members: Thabo "Smol" Mabogwane and Robert "DJ Murder" Mohosana
Debut: 2010
Profession: Producing South African house music
The story before the fame
The duo got their debut in 2010. This was when they joined Faimos Entertainment and went on to produce the hit single Banane Mavoko featuring Jah Rich (the late). It is safe to say that this catapulted them to stardom. The song was such a hit that not only was it featured on DJ Oskido's tenth commandment compilation CD, but also on a Tribe Records United Kingdom release.
From sharing their music online in 2009 to featuring on UK music lists with their percussion and live African drum flavours, the rest, they say, is history.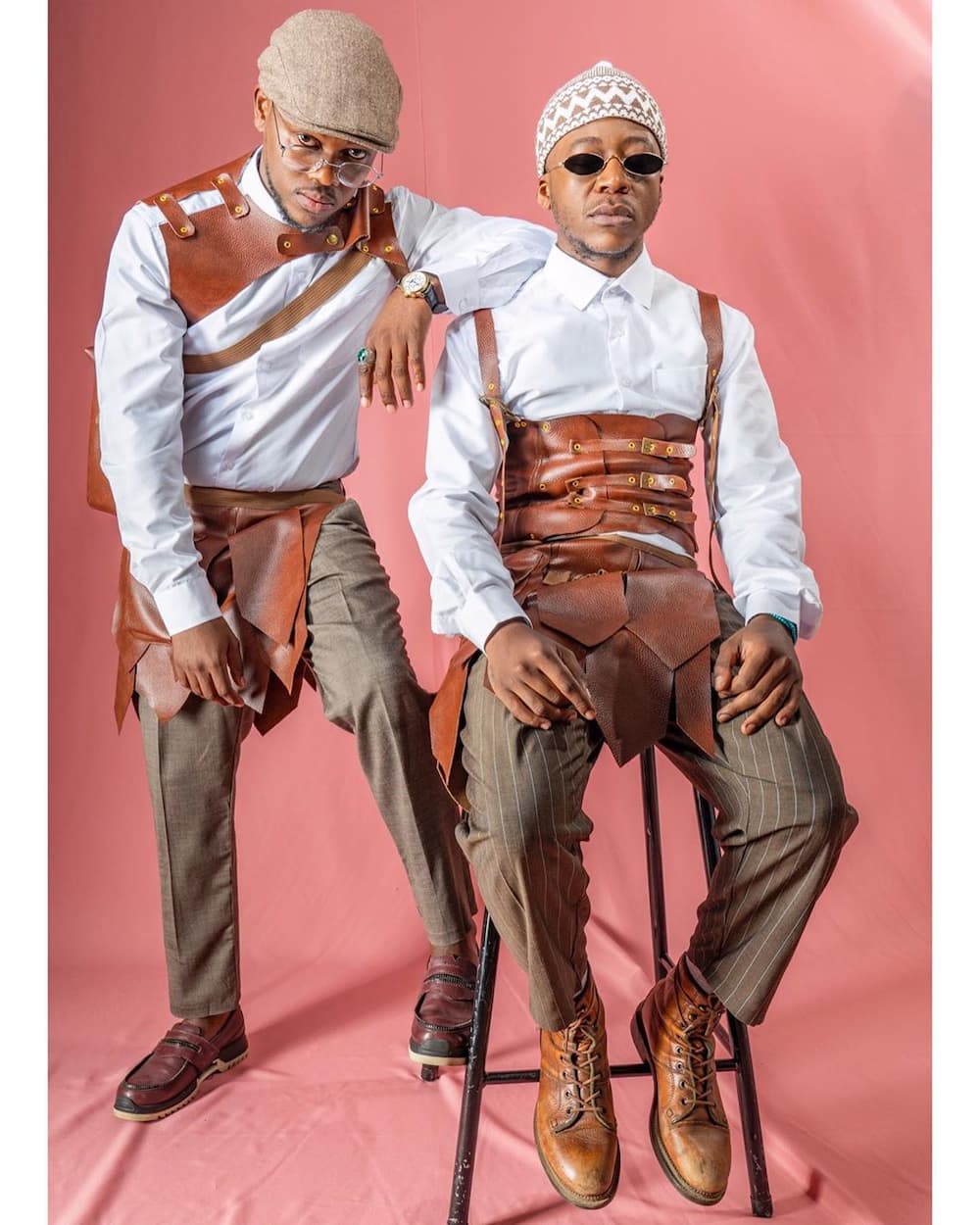 Black Motion albums
You can be disappointed in the weather, disappointed in your partner, but one thing you will never be disappointed in is a Black Motion album. Be it a Black Motion new album or a Black Motion 2016 album, the sound will always get you off your seat or make you do a little leg dance to the beats.
READ ALSO: Blaq Diamond bio, real names, songs, albums, Sjava, profile
For Black Motion 2018 may have been their best year yet, they released Moya wa Toala, which has received high ratings from listeners worldwide. The 2018 album received a 98% rating from Google users who had a taste of the music. Interested in the Black Motion 2018 album download? Keep reading to find out where you can find it.
Here is a list of their albums to date:
Talking To The Drums
Released: August 2, 2011
Label: Universal Music India. Format: CD, digital download
Aquarian Drums
Released: September 22, 2012
Label: Universal Music. Format: CD, digital download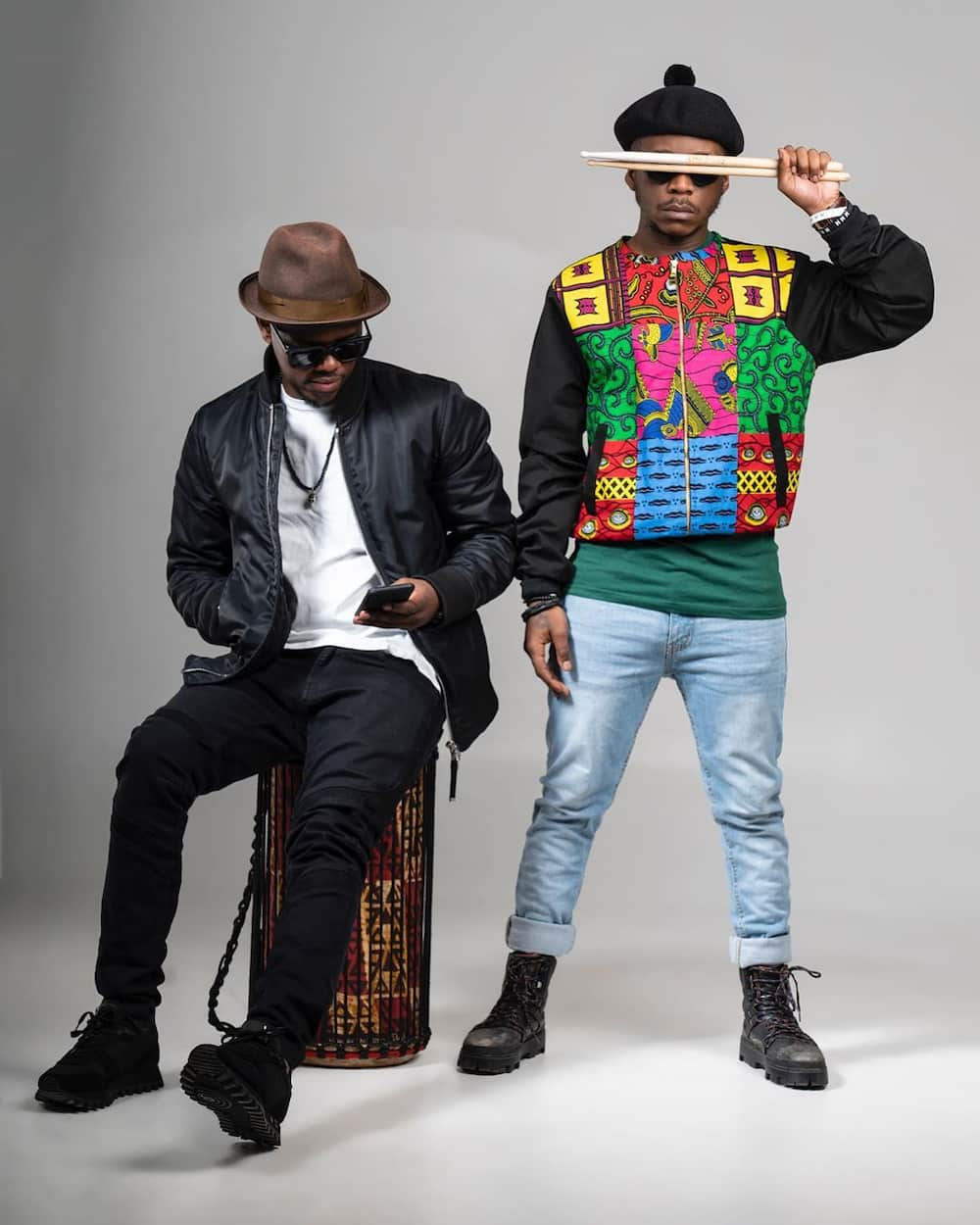 Fortune Teller
Released: January 1, 2015
Label: Universal Music LLC. Format: CD, digital download
Ya Badimo
Released: November 4, 2016
Label: Giant Steps. Format: CD, digital download
Rainbow EP
Released: February 3, 2017
Label: Defected Records. Format: digital download
Moya Wa Taola
Released: October 5, 2018
Black Motion Moya wa Taola album download
You can download all these albums, including the Black Motion 2017 and Black Motion 2018 album online on all leading music providers such as iTunes and Spotify.
READ ALSO: Kamo Mphela bio, age, songs, dancing, videos, profile
Top songs from Black Motion's albums
Not a fan of downloading whole albums? Worry not, we have got you covered. Here is a list of the best songs (in no particular order) from their albums to help you decide on whether to download them or not. Enjoy!
Rainbow feat. Xoli M
It's You feat Miss P
Imali
Omo Dudu
I Rise feat. Msaki
Bhana Shilolo
Joy Joy feat Brenden Praise
The Journey feat Toshi
Fortune Teller
Thamokuro feat Black Coffee and Xelimpilo
Heartless Intentions feat. Dr. Moruti
Everything feat. Mo-T
Banane Mavoko feat. Jah Rich
Untitled feat Nokwazi
Black Motion is at the top of the ladder and still pushing the ceiling higher when it comes to South African house music. The terrific duo takes pride in the eleven languages of their nation as well as the different sounds that come with them. This is why their music will forever be unique and will never go out of style.
READ ALSO:
Full list of South Africa Grammy Awards winners and nominees
Sibu Mpanza age, girlfriend, YFM, YouTube channel, Instagram
Busi Mhlongo bio, age, songs, albums, cause of death
Source: Briefly News