List of trending Blaq Diamond songs 2017-2020
Are you looking for a comprehensive list of the best Blaq Diamond songs? If yes, you have come to the right place. This list of the best songs of Blaq Diamond was done in order to ensure that the end result is more than satisfactory and comprehensive. Keep reading to see what we have in store for you.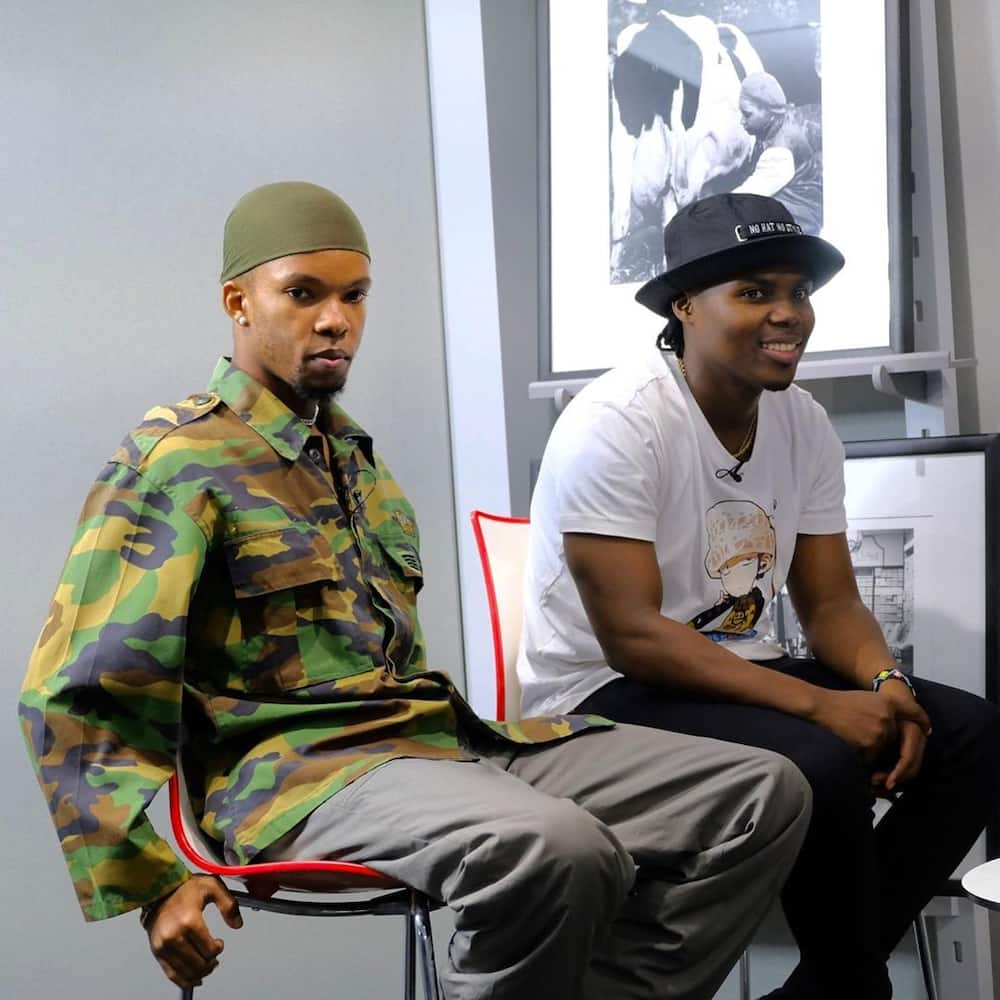 Blaq Diamond (whose members' real names are Sphelele "Danya" Dunywa and Ndumiso "Ndu" Mdletshe) is the name of the fast-rising South African Afro-Pop music duo that has been taking over the airwaves recently. Here are their best songs.
Blaq Diamond songs
Here are the ones we selected from both their old and new material. Enjoy!
1. Emzini Kababa
Kicking off our list is this jam from November 2017. Blaq Diamond Emzini Kababa is the second track from their album entitled Inqola, released in the year 2017 under Ambitiouz Entertainment.
2. Ibhanoyi
This track is the one they are probably most famous for. It is one of their biggest hits to date. As of now, Blaq Diamond Ibhanoyi has amassed over 7.4 million views on YouTube. The song's premise follows two young men who work hard to provide for their partners with whom they are in love.
It is the seventh track on their 2020 album titled Umuthi. However, it was released before the actual album as part of the Blaq Diamond songs 2019 catalog.
The official Ibhanoyi lyrics can be found in the video's description.
3. Imali
The song is by Ami Faku and the boys are featured guests. The title of this song means money or currency in Zulu. Obviously, it is a popular subject, proven by the existence of another different song by the exact same title by a different artist (Zahara). However, the boys managed to make this one stand out from the rest.
4. Isoka
This is one of their other very popular songs. It is the ninth track in Inqola, which was released back in 2017. However, it has proven to be so popular that there has been a very recent remix version of it released just a few days ago with none other than Amapiano's heavy-hitting duo of collaborators, DJ Maphorisa and Kabza De Small.
5. Kulelekunye
This is the introduction track from Inqola.
READ ALSO: 10 Best Zahara songs ever
6. Love Letter
With over 1,700,000 views on YouTube, this song is their biggest hit of 2020 so far. Its video description carries the following message:
Love Letter is for all who are separated by distance. The music video tells a short story highlighting the pressures people go through to impress their loved ones. Shot by Ambitiouz Visuals, the music video aims to show the injustices of the criminal justice system and that sometimes people are put in harm's way by their innocent actions.
7. Malambane
This gem from 2018 is by DJ Citi Lyts, where he also brought along the fellow artists S. Villa, Kid Tini, LaSauce, and Emtee.
8. Memeza
The ever-talented Sjava makes an appearance in this track from Umuthi. He speaks about people who are never there for you when you need them most.
9. On My Mama
This inspirational song is by DJ Mkiri Way, and it was produced by Christopher "Kreazoe" Thobela. The lyrics revolve around the artists' determination to make it against all the odds.
10. Sbhekane
This track, where they enlisted The Legacy for a feature, is the sixth entry in Umuthi.
11. Sondela
This track is by Miss Pru DJ with Loyiso, LaSauce, Lisa, and Cici. Like Imali listed earlier, there is another track with a similar title (in this case, by and Tresor and Msaki) but they have once again managed to sound distinct.
12. Sthandwa
With nearly 3 million views on YouTube, Blaq Diamond Sthandwa is another one of their biggest hits. It is the eighth track on Inqola, and it was released as one of its promotional singles.
13. Umuthi
This is the title track of their latest album, and it is also the introduction to their project. It features Cici and Zamo Cofi.
14. WeSisi
This is the ninth entry in Umuthi, and it features Igcokama Elisha.
15. Woza My Love
This is the second entry on Umuthi. Like most of the album's entries, it is yet to receive the video treatment.
READ ALSO: Latest Kabza De Small songs 2019-2020
Blaq Diamond album
For the complete experience, check out their albums. As of now, they are Inqola (2017) and Umuthi (2020).
Umuthi
It was released on January 31st, 2020, and here is its tracklist:
Umuthi (featuring Cici & Zamo Cofi)
Woza My Love
Love Letter
Ngibonga uMama
Memeza (featuring Sjava)
Sbhekane (featuring The Legacy)
Ibhanoyi
Amehlo
WeSisi (featuring Igcokama Elisha)
Lidume
P.S
Ung'bulalelani
Sabela
READ ALSO: Top 10 King Monada songs ever
Inqola
You could consider going farther back to their 22nd November 2017 debut album. Its editor's notes describe it as such:
It is all about the feels on this vocal-inspired melodic debut.
Blaq Diamond Inqola songs are as follows:
Kulelekunye
Emzini Kababa
Ikhwela
Imisho
Kwanobamba
Ntambama
Ngisendleleni
Sthandwa
Isoka
Wrong One
Amathanga
Uthando
4 a.m.
Nomathemba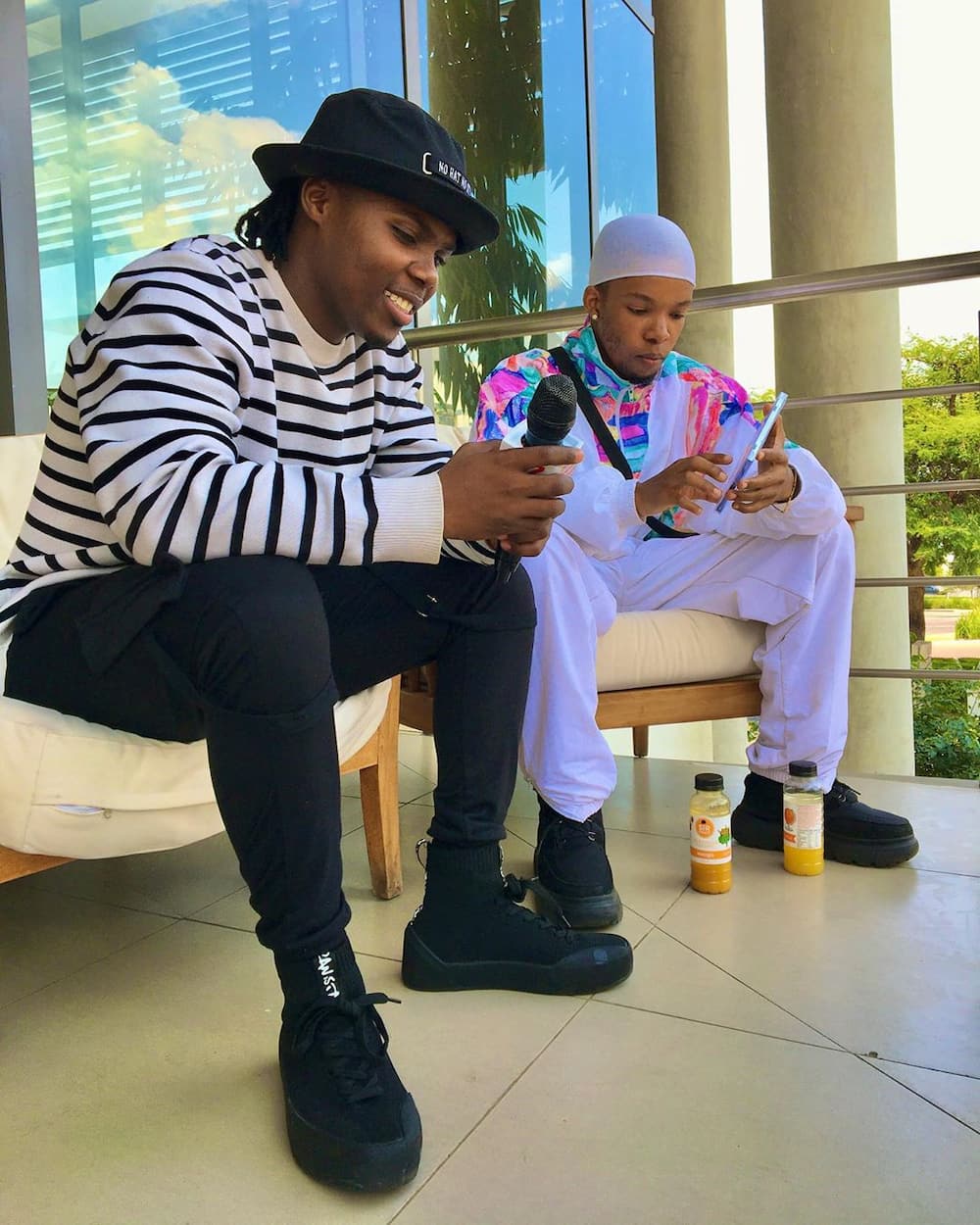 That concludes our list of the trending Blaq Diamond songs. Did you find it entertaining? Did your new favorite jam come from our list? Which one do you think will be their next hit? Let us know in the comments section below! Also, make sure to check out our up-to-date biography of the group as well.
READ ALSO:
Top 10 South African songs 2020
Here are the best 100 South African songs online
Top Afrikaans Songs of All Time
Source: Briefly.co.za