Latest bolobedu music 2019-2020: List of songs and videos
Are you looking for the latest South Africa bolobedu music to update your playlist in 2020? We have compiled not only the latest but the best bolobedu jams that continue to rule the Mzansi music industry. Expect to discover new artists, watch new videos, and groove to the melodious sounds of the bolo house music.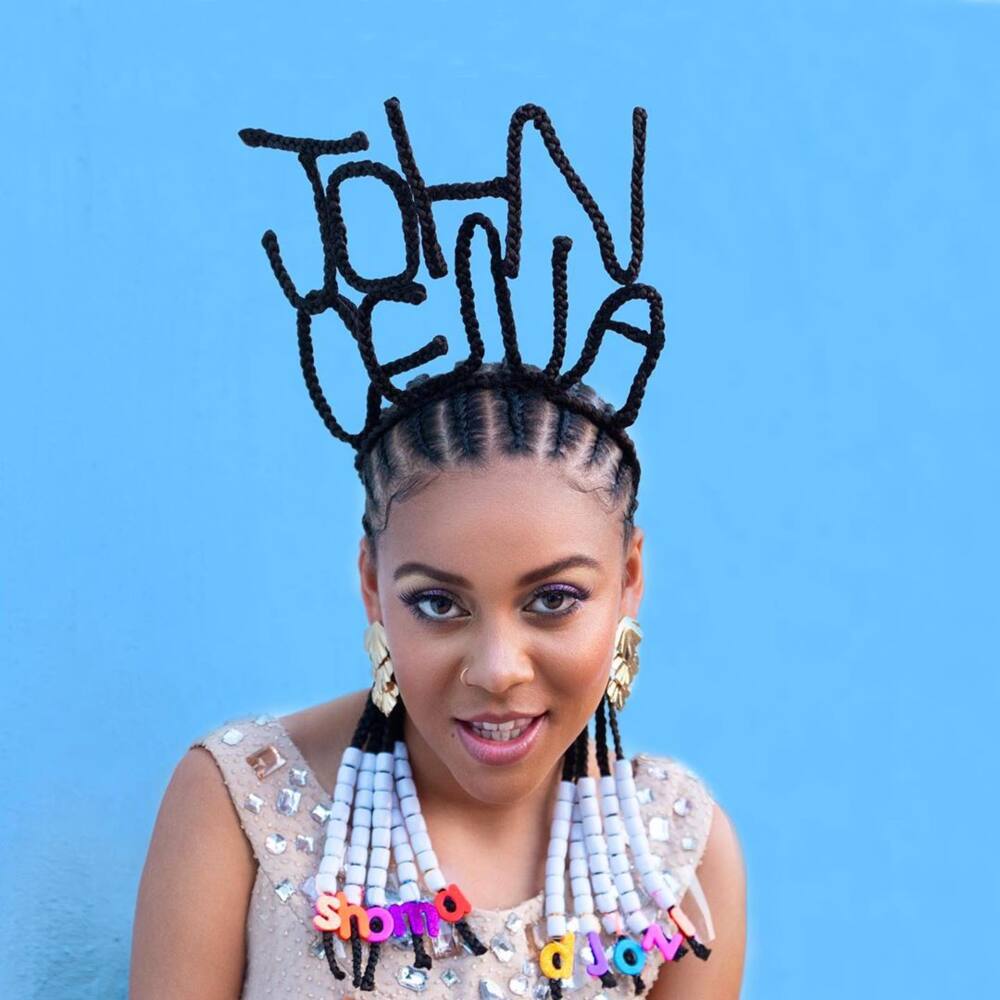 READ ALSO: Master KG biography: age, real name, awards, songs, and albums
Known for its dance-inducing beats, catchy melodies, and invigorating rhythms, bolobedu music continues to win over the hearts and ears of many South African music lovers. The genre has produced some of the award-winning artists such as King Monada and numerous party and street anthems. Read on to discover more heartwarming melodies.
2020 new bolo house music
The new year has started in a promising note. Below is a list of some of the latest new bolo jams to enjoy.
White Angels
White Angels is a spanking new 2020 hit single by King Salama. The intoxicating beats and trumpet play make the song a great dance-song.
Sho Madjozi - John Cena
The song was released on 15th August 2019 and has gathered over 11 million views on YouTube. The song went internationally viral to a point that the WWE wrestler, John Cena, appeared on Sho Madjozi's live performance.
Tsinada
Released on Jan 7, 2020, the jam combines the talented Master KG, Khoisan Maxy, and Makhadzi. The love song proves that love has no limits. The captivating video show two lovers who define all odds to be together.
Master KG - Superstar [Feat. Mr Brown] (Official Music Audio)
This is a motivational song that is sure to put you in the right mood of living. With lyrics like "Don't judge me, judge me later", the song tells you to believe in yourself and that every one of us is a superstar.
Phoyisa
Phoyisa is an excellent 2020 jam by the South Africa music legends Dj Maphorisa & Kabza De Small. The two feature the king of Mzansi hip-hop Cassper Nyovest & QuestaKufet. The song was released on Dec 31, 2019 (New Year's eve) and became more famous in 2020. Cassper Nyovest's line in the song had the social media go crazy in terms of lyrical content.
Makhadzi - Tshanda Vhuya (Official Music Video)
In this jam, Makhadzi proves that she is the queen of bolo house music. The catchy song has over 2 million views and counting.
Released on the 4th of January 2020, Phikoko is a brand new jam by House of Pain
Makhadzi ft DJ Call Me and MrK2 - Matorokisi
This is a great bolobedu music with over 2 million views. It led to the viral "Matorokisi challenge" across South African social media sites.
Party Tonight
This is a song by Blulyt that is sure to put you in a great mood. Its unique Afro-beats, guitar play in the background, and Blulyt sweet vocals will make you fall in love with the hit single.
I'm Sorry
The single features Big Soldier and DJ Lenzo. The track was released on 20th January 2020.
The best 2019 bolobedu music
2019 was a great year that saw numerous acts and club bangers being released back to back. Below is a list of some of the top 2019 bolo house music to enjoy.
Jerusalema
This is an uplifting gospel song by Master KG featuring Nomcebo. Its catchy chorus starts with the lyrics "Jerusalema ikhaya lami" that stands for "Jerusalem is my home".
Gae Limpopo
This is a song by The Double Trouble duo that consists of Janisto and CK The Dj. The bolobedu music video depicts the different lifestyles of residents living both in Gauteng and Limpopo provinces.
Kontiragha
Kontiragha, which refers to a "contract" is a song by The Double Trouble featuring Makondema & Mayandis
Mmatswale
In this video, DJ Sunco features the beautiful vocals of Queen Jenny in coming up with the song "Mmatswale". It was officially released on 15th September 2019.
Bolobedu Convoy
Bolobedu Convoy is a catchy song by Mapele The Boss featuring Zimba Wa Bolobedu.
Dhowa Le Ngwana Waka
This is an excellent jam by Villager SA feat King Salama.
Mabarebare
Lil Meri's single Mabarebare had the fans praising him for his rich vocals and perfect choice of wordplay.
Di Boya Limpopo
This is a song by Master KG, who featured two of the finest South African female singers. As a result, the song has gathered over 1.8 million views from 2019 to 2020.
Botxa NNa
The jam was released by the Bolobedu house music King Monanda in November 2019 and continues to receive a massive request in 2020. As usual, Monada did not disappoint with his unique vocals
READ ALSO: King Monada's village recording studio is about finding local talent
Fufa
The 2019 bolobedu jam is by Gigi Lamayne, who features King Monada. Gigi showcases her prowess by singing and also rapping in English.
Party
In this song, Master KG features Lebb Simons and Makhadzi in coming up with a 2019 street jam that still gets massive requests in 2020.
From 2019 to 2020, bolobedu music continues to grow in terms of fans and new artists. After going through the list, remember that bolobedu music download is available through the numerous streaming platforms. Download, listen and share the beautiful bolo house music with your loved ones.
READ ALSO: All King Monada 2019 songs
Source: Briefly News