Blaq Diamond bio, real names, songs, albums, Sjava, profile
Every South African knows the music of Blaq Diamond. These talented artists found a way to fuse their culture with their love for pop music and created terrific music that is very relatable and yet fun to listen to. They seem to have come out of nowhere. So where is Blaq Diamond from? How did they get to where they are? How old is Blaq Diamond? Let us find it out.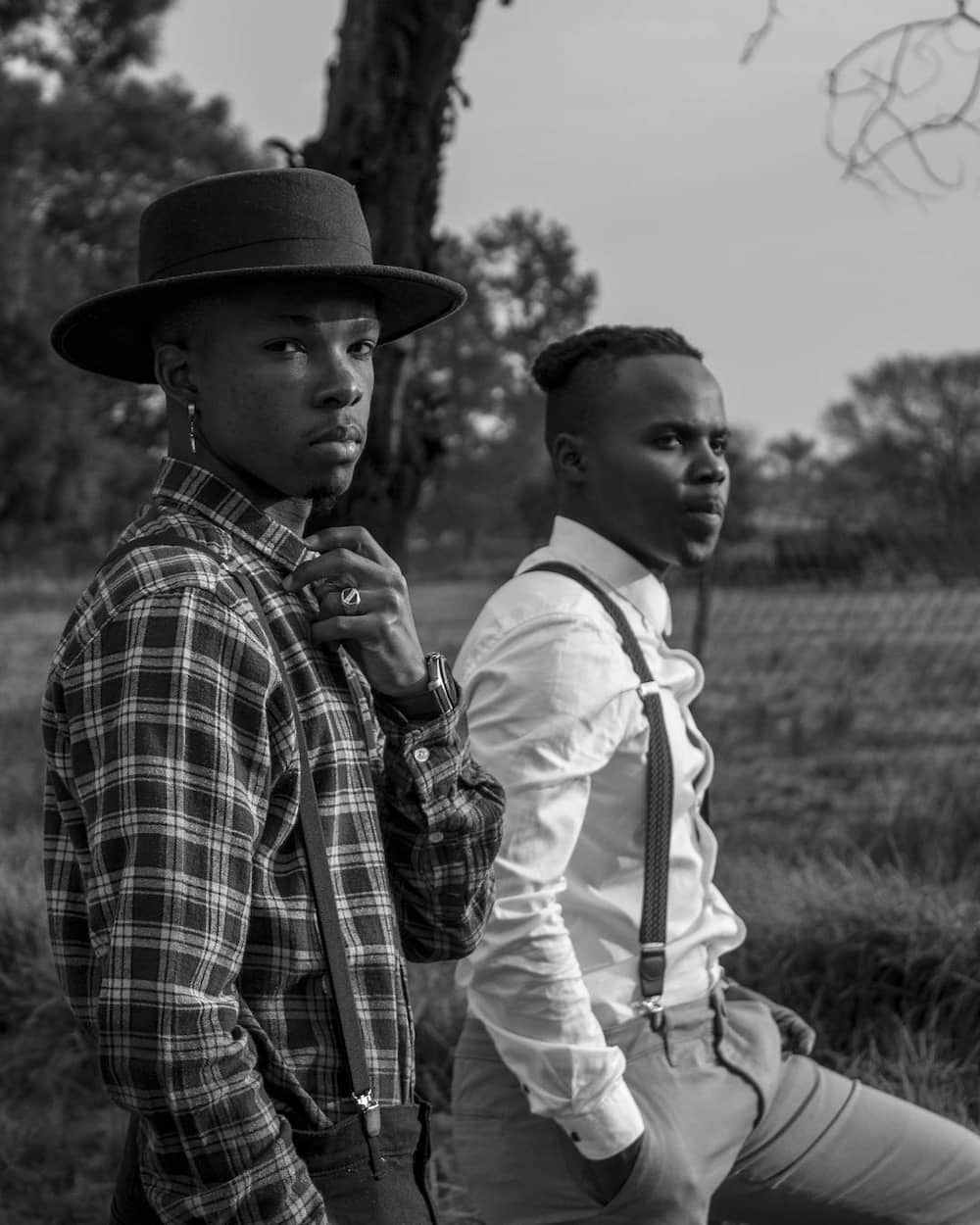 Blaq Diamond is a group that is slowly and steadily making a name for themselves in the industry and cementing their position. Learn more about their past, present, and music in this piece.
Blaq Diamond profile
Artists: Ndumiso Mdleteshe (Ndu), Sphelele Dunywa (Danya)
Country: South Africa
Genre: Pop, Afro-pop
Record Label: Ambitiouz Entertainment
Blaq Diamond Albums: Inqola, Umuthi
Streaming sites: Their music is available on YouTube, Spotify, Google Play Music, and Deezer
Who are the Blaq Diamond members?
Blaq Diamond is a unique pop duo that has two members, Ndumiso Mdleteshe and Sphelele Dunywa. They were both born in 1994.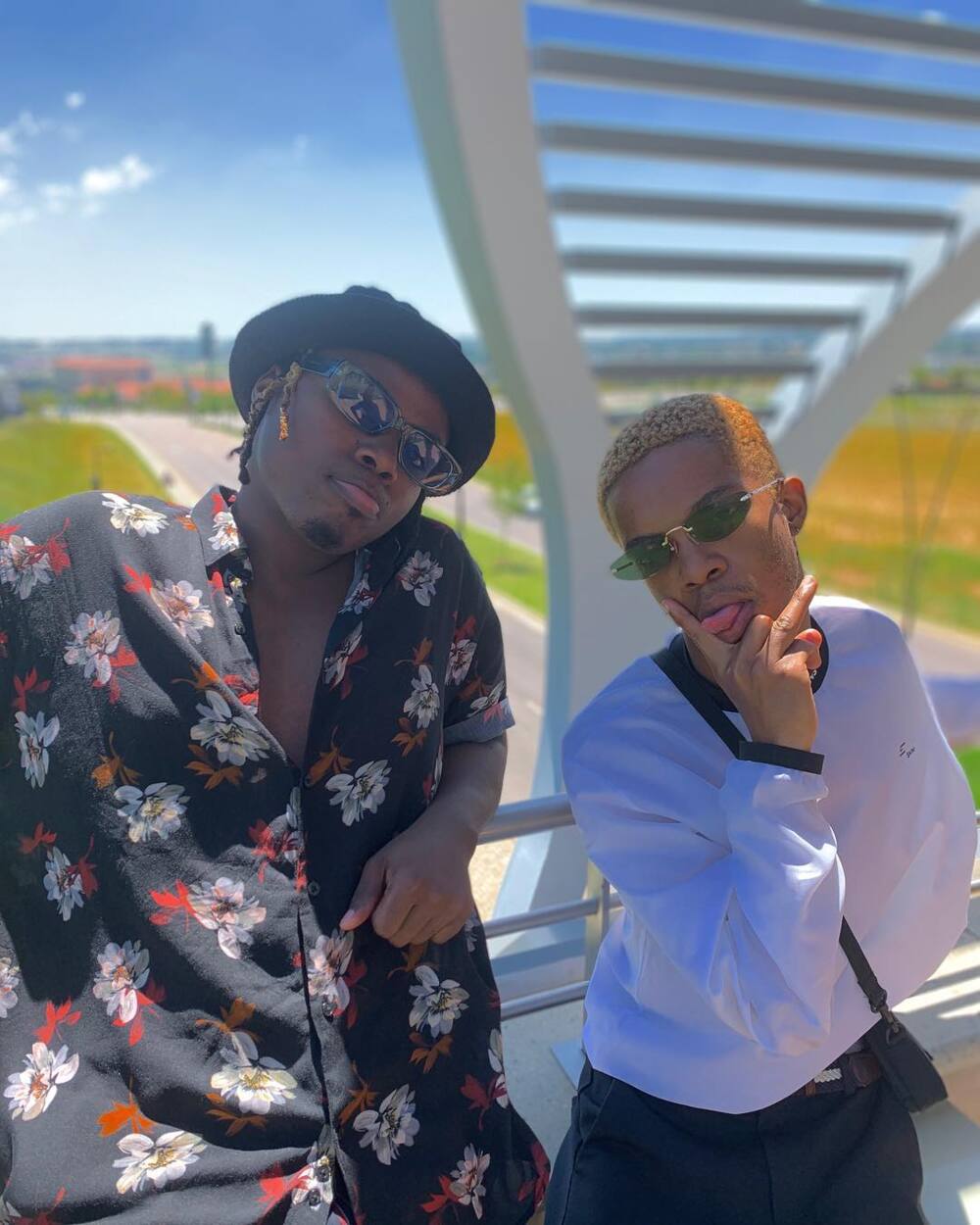 These two amazing artists come from the same township. They grew up in the same place as well, Ladysmith in KwaZulu Natal. It is a small town, and in an interview with Homeground, they express how coming from a smaller community has influenced their music. They believe in authenticity and often mention their hometown Ladysmith (150) in their music.
READ ALSO: Full story of Ladysmith Black Mambazo members: where are they today?
Blaq Diamond professional life
How did Blaq Diamond start?
This duo group has worked its way into the hearts of many South Africans because of the positivity of their music. A series of fortunate events brought them together, and their shared interests made them pursue music.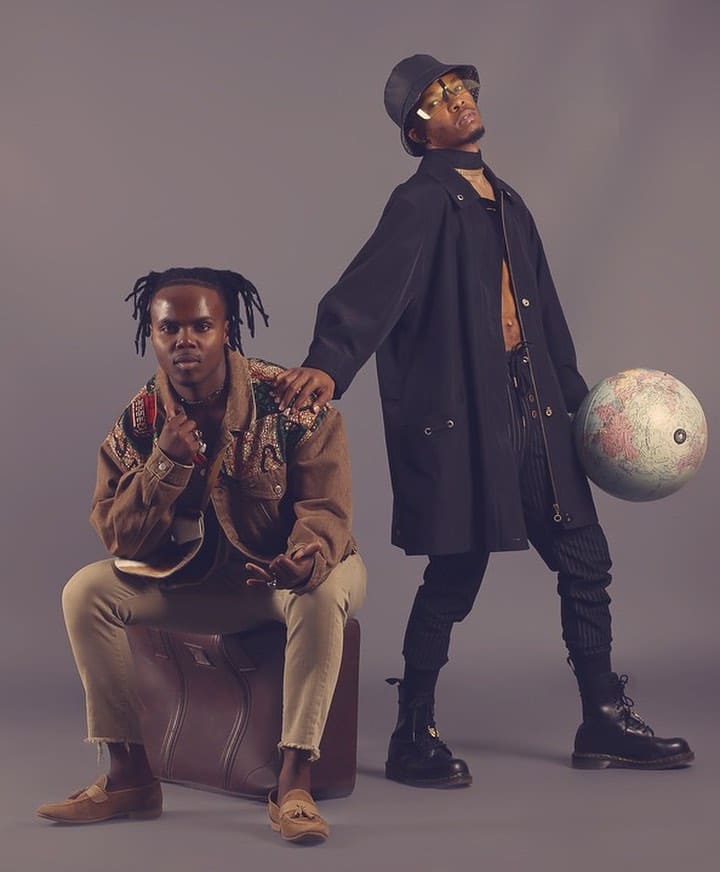 When Ndu and Danya were in high school, they used to rap battle on the school bus. It was pretty apparent that they were the strongest rappers in their time, and thus they naturally gravitated towards one another. They were in grade 9, but this did not deter them. They teamed up to make Blaq Diamond.
What they realized is that the more original and African music sounded, the more people wanted to listen to it. This helped them find their niche in the industry and solidify their genre, which is Afro-pop. The two, however, express their love for hip-hop.
READ ALSO: Full list of South Africa Grammy Awards winners and nominees
The rise of Blaq Diamond to fame
Having decided to pursue music together, they came to Johannesburg to get a larger platform for their unique sound. At first, it was hard for them. In an interview with Afternoon Express, Ndu says how they were both forced to get jobs to meet their daily needs. The struggle was real because they had no relatives there and had to make it on their own.
Their rise to fame had yet another roadblock, the sound of their music. The significant risk they took was their unique Afro-pop sound made.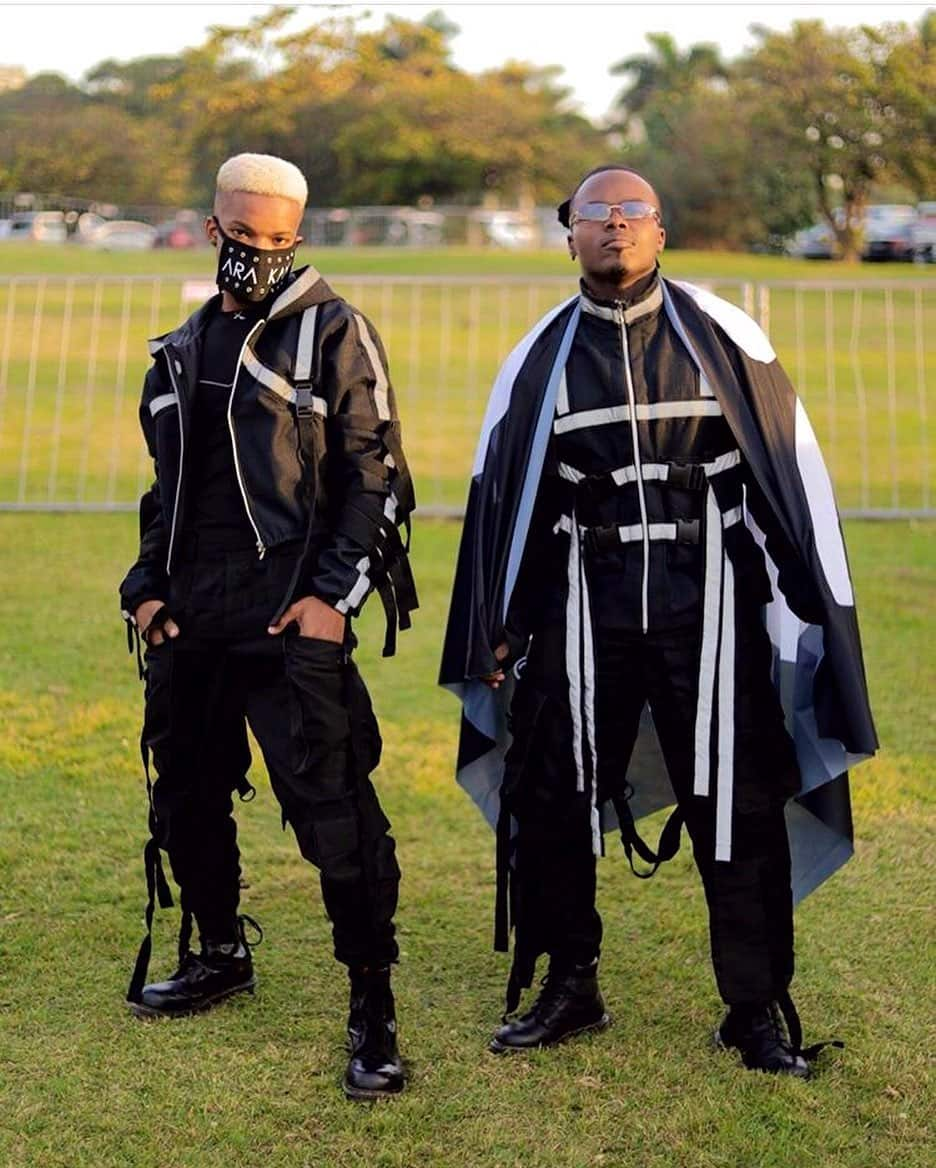 Every dark cloud has a silver lining, and when they finally got their first album out through Ambitiouz Entertainment, it was an instant hit and topped the South African charts. Danya said about their first album:
It's been amazing, the first day we released the album we were number one across all genres. That was a milestone to us because we come from trying to grab people's attention so they can listen to the stuff we make to people receiving our music in this way.
Their music continues to top charts, like Love Letter, which was popular in February. Jeannie D from Afternoon Express says that many people find their music relatable, and she admires how they keep it real in their music videos.
They also have positive and uplifting music, which gives a message of spreading love, integrity, good energy, and vibes. This puts them at the top, and it is what keeps them there.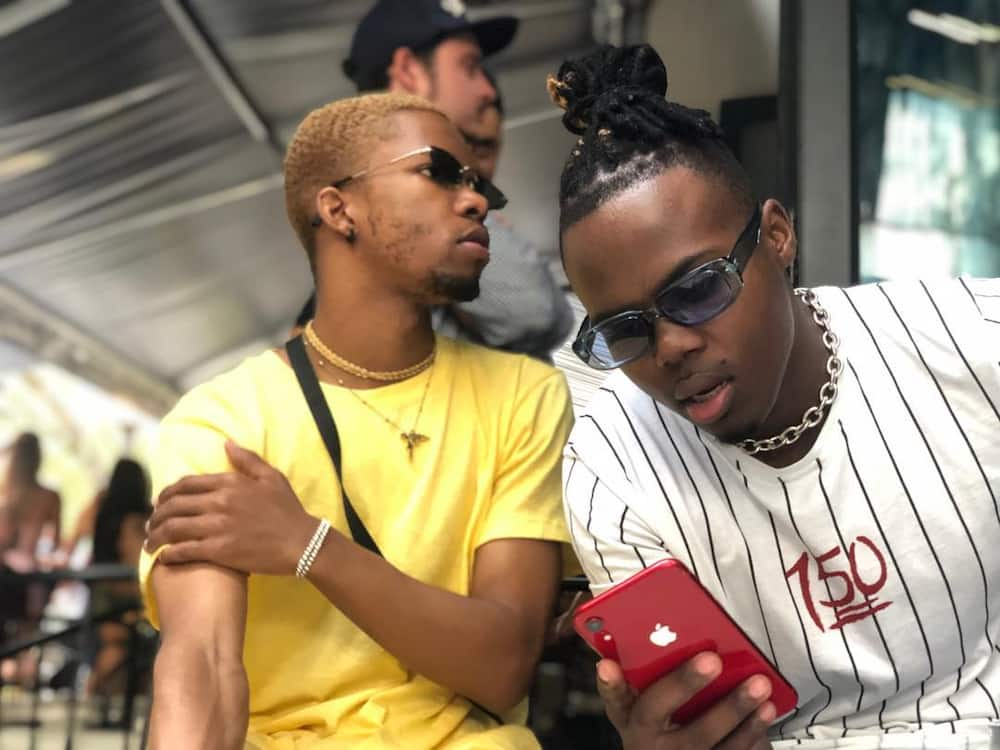 READ ALSO: Noni Gasa bio: age, family, bursary, academy, profile
Blaq Diamond songs
They have released several hits, and some of them feature amazing artists such as Sjava, The Legacy, Cici, and many others. As of now, Ibhanoyi is their most viewed song on Youtube. Blaq Diamond Ibhanoyi mp3 download can be done on Spotify.
Some of Black Diamond music includes:
Love Letter
Blaq Diamond Ibhanoyi
Memeza ft. Sjava
Isoka
Woza my Love
Sbhekane
Emzini Kababa
Blaq Diamond Sthandwa
The origin of the name Blaq Diamond
When they were choosing a name, they felt that their sound was exceptional and distinctive. Their history of coming from a small town also played a significant role in their decision. They have a story to tell, like that of a rare black diamond.
Blaq Diamond interesting facts
No one can mess with the duo because they are good at what they do. On top of their fantastic music taste, experience with producing, singing, songwriting, rapping, and making their own music from scratch, Ndu and Danya also play musical instruments like the piano, marimba, drums, etc.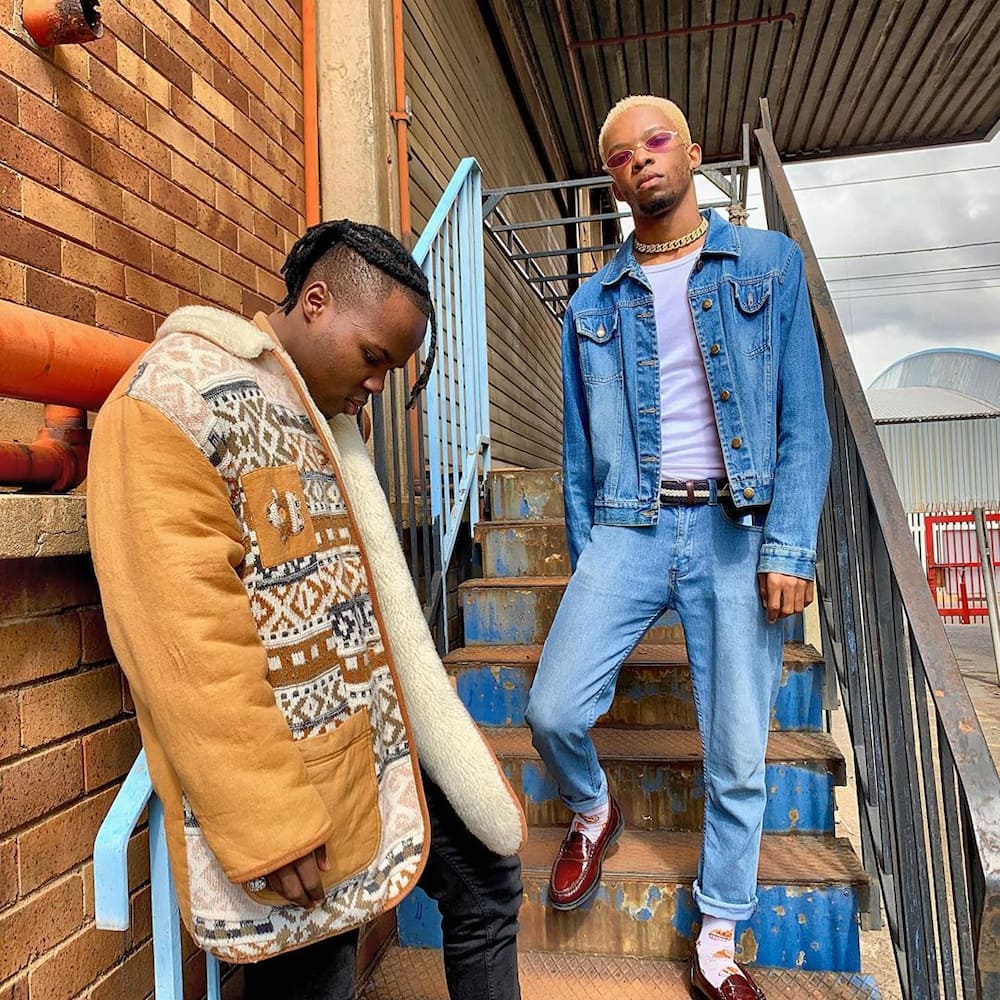 READ ALSO: Duncan (Sphamandla Mbambo) age, girlfriend, proposal, songs, albums
Blaq Diamond latest news
How many albums does Blaq Diamond have? They recently released their second album, and it is receiving much love from the public, and some songs are topping the charts. The name of the album is Umuthi, which means medicine in English. In one of their recent interviews with Homeground, Danya said how they settled on this name. They both feel like their music is a source of healing for their listeners, and thus, medicine was the appropriate title.
That is the inspiring story about two boys who had a dream that they worked hard to make come to reality. The Blaq Diamond music reflects their story, and that is why they keep inspiring people with every song release.
READ ALSO:
Nosipho from Uzalo (Nompilo Maphumulo) age, boyfriend, family, Uzalo, song, profile
Lawrence Maleka bio, family, soapies, profile, net worth
Duncan (Sphamandla Mbambo) age, girlfriend, proposal, songs, albums
Source: Briefly News