Tsakani Maluleke bio: age, husband, education, career, qualifications, profile
Ms Tsakani Maluleke continues to make history as the first woman to occupy a senior position in the office of the auditor-general South Africa. On 20th October 2020, she was unanimously recommended by Parliament's Ad Hoc Committee for the position of AG. She is more than likely to pass through the National Assembly stage because she has the support of all political parties.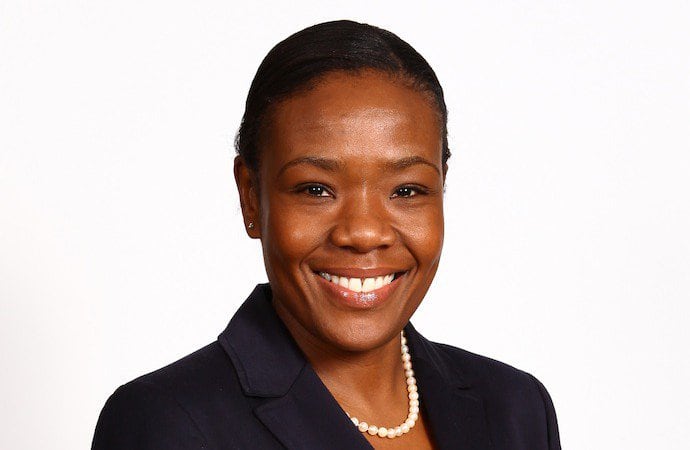 Tsakani has rich experience in the accountancy profession. She has worked for organizations like PwC and Eastern Cape Development Corporation. She has also been a member and leader in various accounting boards and strategic committees, including Onelogix Ltd, SAICA, Public Investments Corporations, and Independent Regulatory Board of Auditors. Learn more about her from the following Tsakani Maluleke biography.
Tsakani Maluleke profile summary
Full name: Tsakani Maluleke
Tsakani Maluleke age: Information unavailable
Gender: Female
Nationality: South African
Occupation: Chartered accountant
Tsakani Maluleke LinkedIn: Tsakani Maluleke
Twitter: @tsakanimspice
Early life
She grew up in Soshanguve in Pretoria, then moved with her parents to Johannesburg when she was a teenager. Tsakani Maluleke parents were retailers, and she used to work at their shop when she was young. She has three younger siblings, two sisters and a brother. One of her younger sisters is called Basani Maluleke. Basani is also making huge strides and is the first black CEO of the African Bank in South Africa. It seems excellence runs through the Tsakani Maluleke family.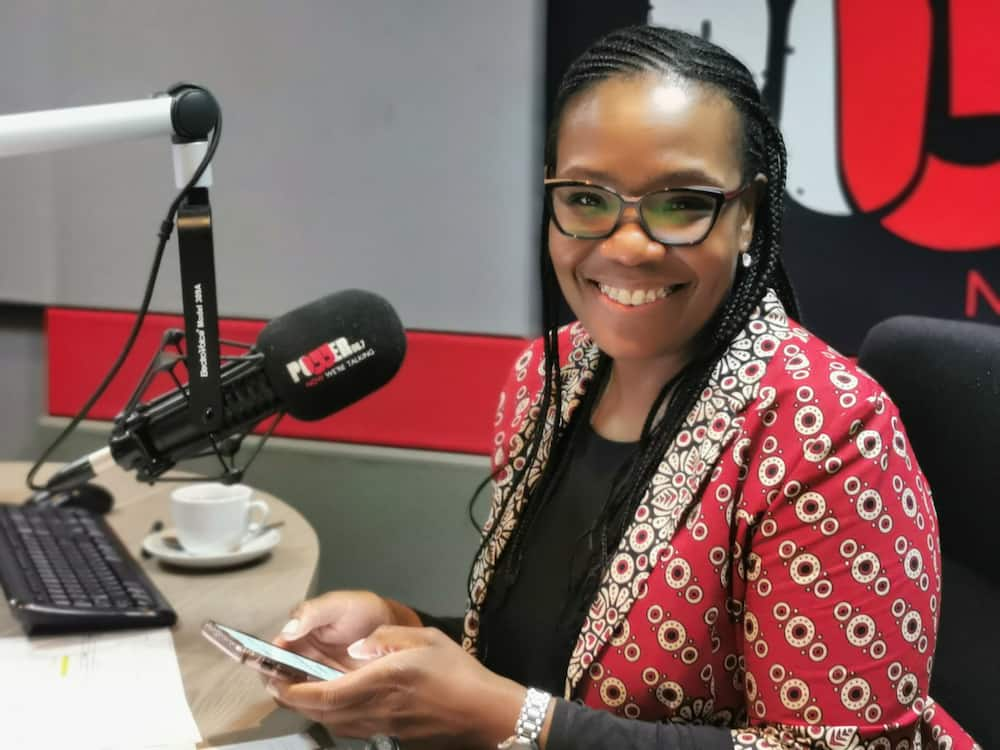 Marriage
In an earlier Tsakani Maluleke interview with SABC News, she revealed she has two daughters. Details about Tsakani Maluleke husband are not out in public.
Tsakani Maluleke education and qualifications
She attended St Andrew's School for Girls in Senderwood, Johannesburg, before joining the University of Cape Town to study Bcom (Accounting) and graduated in 1996. In 1997, she got her post-graduate diploma in accountancy. She also holds a post-graduate diploma in development and public management.
Tsakani Maluleke qualifications in the accounting sector have set her apart. She is a chartered accountant South Africa as well as a non-executive chairperson of the South African Institute of Chartered Accountants (SAICA). She is also a registered auditor. Ms Tsakani has been working in public and private areas for more than 20 years. She has experience in different fields, including consulting, auditing, skills development, investment management, development finance, and corporate advisory. She has been recognized for her contribution to accounting, including winning the BMF Black Excellence Leadership Award in 2018.
READ ALSO: Siyasanga Papu bio: Age, nationality, home town, TV shows and movies, profile
Tsakani Maluleke auditor-general appointment
On 20th October 2020, Ms Tsakani Maluleke received an uncontested recommendation from Parliament's Ad Hoc Committee on the appointment to the position of South Africa's auditor-general. The current AG, Kimi Makwetu, will end his seven-year non-renewable term on 30th November 2020. If the National Assembly accepts the recommendation, she will become the first female auditor-general the country has ever had. There are high possibilities she will be appointed because she has the support of the ANC and opposing political parties. From parliament, the appointment is made official by the president of RSA.
READ ALSO: Precious The Planner (Precious Thamaga Mazibuko): age, husband, prices, swindling claims, website, profile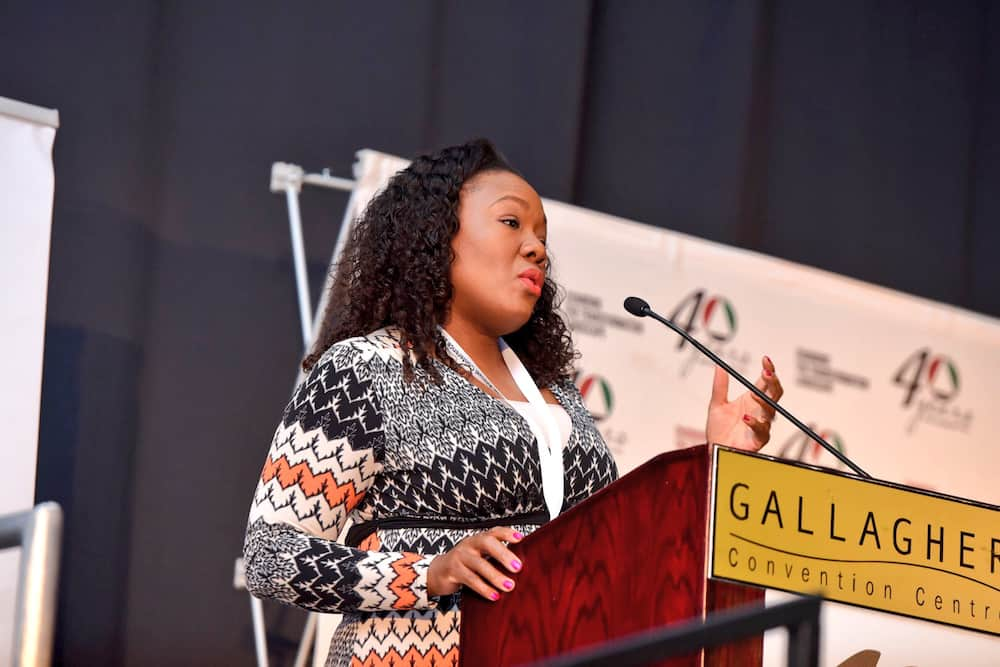 Tsakani Maluleke AG interview was held in August 2020 by a special committee. There were several candidates with CA qualifications, but Tsakani is considered the best fit because of her clear understanding of auditing offices. She has been South Africa's deputy auditor-general since 2014. She joined the Office of the Auditor-General of South Africa in 2012 as the national leader for audit services before her appointment to the deputy AG position. She was also the first woman to this position since the AGSA's formation in 1911.
Tsakani Maluleke CV contains a number of big firms she has worked for, including PricewaterhouseCoopers, Energy and Water seta, Izingwe Holdings, and Eastern Cape Development Corporation. She has also been a leader and a member of various accountancy boards and strategic committees. Ms Tsakani is passionate about transforming the accountancy profession in the country.
READ ALSO: Bonga Percy Vilakazi bio: age, profile, sexuality, pictures, career
Ms Tsakani Maluleke deputy auditor general is one of the many women who are doing well in leadership positions in the country. South Africa believes in her capabilities to lead the country in ensuring proper management of public accounts.
READ ALSO: Mato Madlala bio: age, children, husband, education, business, pictures, net worth
Mato Madlala, the current SA Premier Soccer League acting CEO, is another powerful woman in the country. Briefly.co.za highlighted her life story and career journey in the world of sports. She is the longest-serving acting CEO as she has held the position since November 2015.
Madlala is also the owner and chairperson of Lamontville Golden Arrows F.C, a football team in the South African PSL. She is an outspoken businesswoman. This and other admirable attributes have helped her to succeed in the male-dominated industry.
READ ALSO:
Veronica Mente bio and profile
Godfrey Sapula biography, age, skills, profile, house, latest news
Daisy Mtukudzi bio: age, children, partner, wedding photos, songs, speech, latest
Source: Briefly News