Biggest music producers in South Africa worth knowing (in all genres)
Over the years, the South African music scene has been growing tremendously, putting the country on the global map. Apart from artists, music producers have been doing exemplary work in creating the best beats. However, their efforts are hardly recognized since, in many instances, all the credit goes to musicians. How about learning more about the most sought-after music producers in South Africa as of 2020?
South Africa is among the countries that boast of great music. Over the past few months, for instance, the Jerusalema song produced by Master KG has been trending all over the world. Many people have been seeking to learn more about him and other South African talented producers.
Music producers are responsible for developing creative music worth listening. In other words, their efforts are equally important as those of artists. Without their guidance, the music recording part might be impossible.
Top music producers in South Africa
There are many producers in the country but only a few rules the game. Often, their works speak for them. Below is a list of some of the notable ones in all genres according to experts in the field.
1. Black Coffee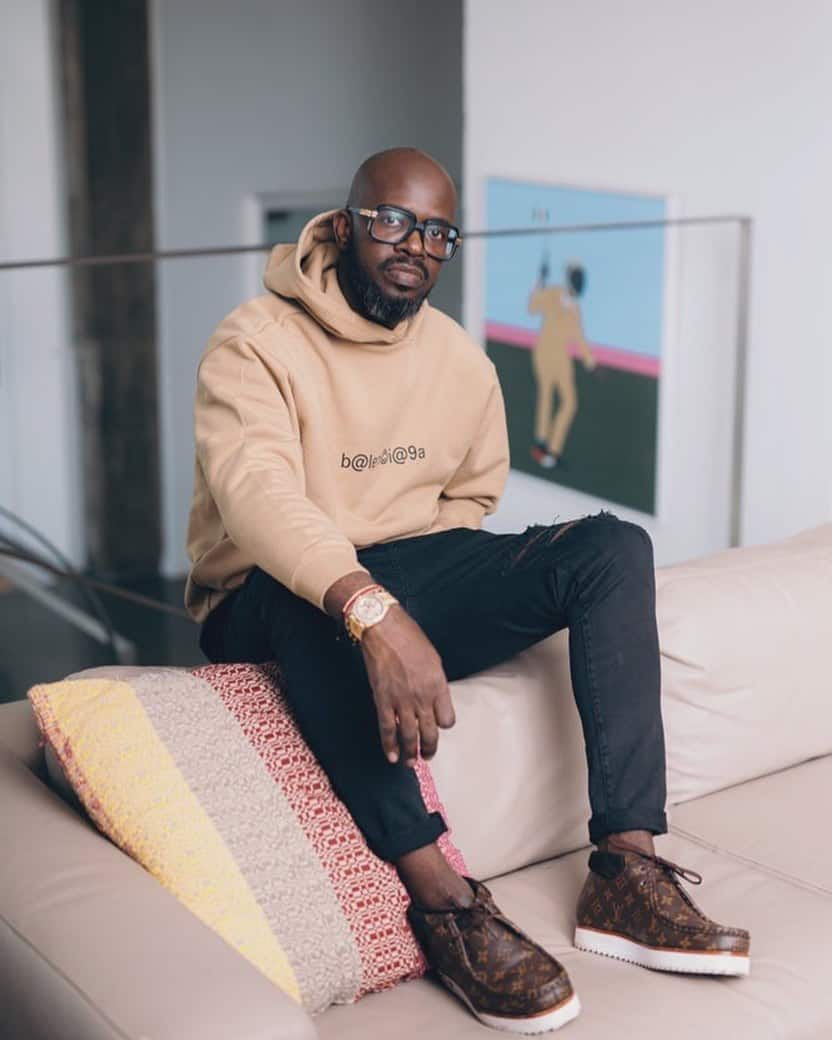 Nkosinathi Innocent Maphumulo, known as Black Coffee, is among the highest paid music producers in South Africa. He doubles up as a DJ, singer, and record producer. His major in music recording business is deep house, one of the most cherished music genres in South Africa.
The star has been producing music for the past twelve years. Some of his standout tracks and albums include Superman ft Bucie and African Rising. He has worked with the biggest musicians in the country and outside Africa such as Drake and Jorja Smith.
2. DJ Kent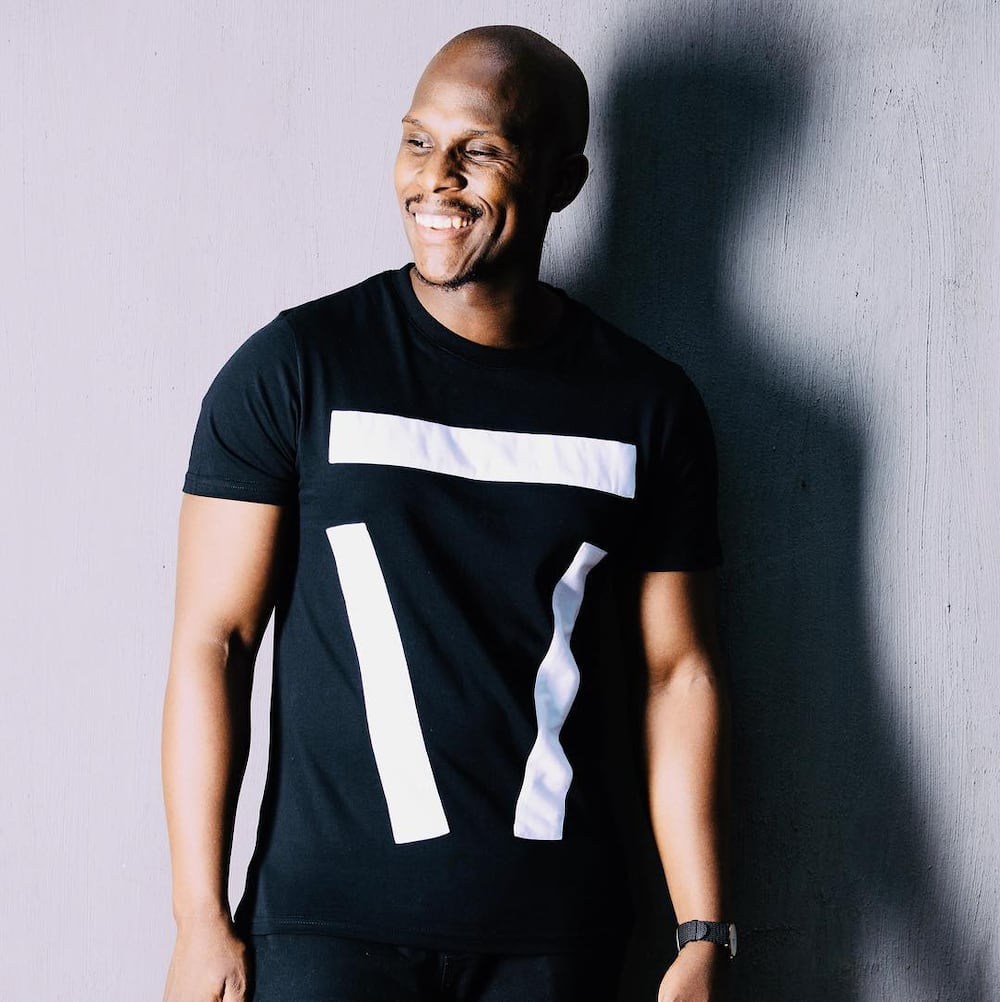 DJ Kent is another incredible producer with an outstanding record worth envying, especially by fellow record producers. He has been in the music business for less than a decade, but he has achieved more than anyone can imagine.
Similar to Black Coffee, he is a deep house record producer. He has assisted several artists in creating creative music over the years. He is behind the success of deep house bangers such as DJ Kent Spin My World Around ft The Arrows and Don't Let Go featuring Mo-T of Mi Casa. He was also a critical player in the making of The Weekend album.
3. DJ Tira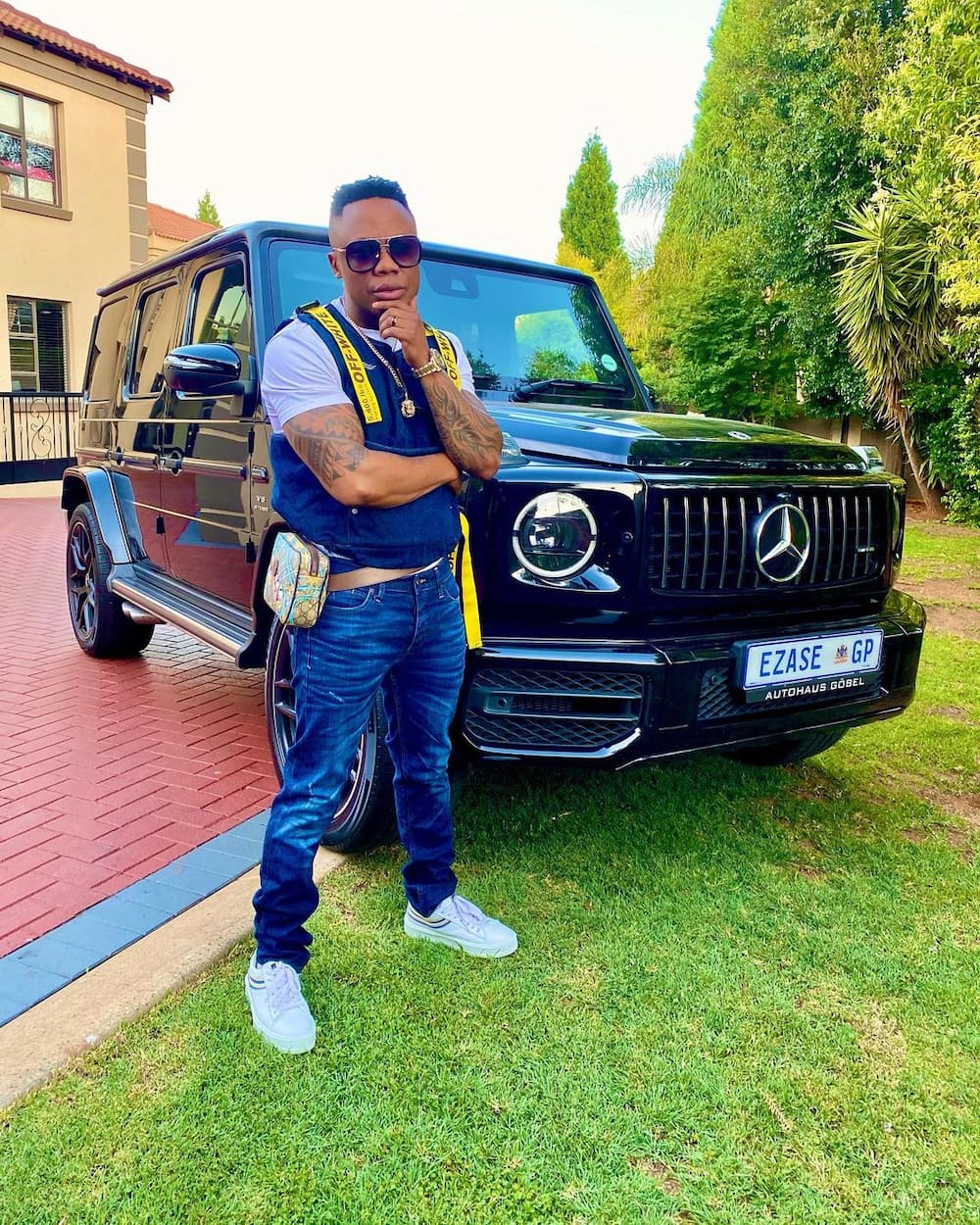 DJ Tira, whose real name is Mthokozi Khathi, is another big name in the music scene. The 44-year-old producer boasts of a successful career that stretches back to 2007. His experience in the field has seen his work come on top of various South African music charts for years.
His focus is on the kwaito/gqom music genre, which is one of South African's popular sound. Some of his notable standout tracks and albums are Ubala featuring Big Nuz and Durban's Finest Volume 1 and 2. He recently worked with DJ Maphorisa, Moonchild, and Busiswa creating the Midnight banger.
4. DJ Zinhle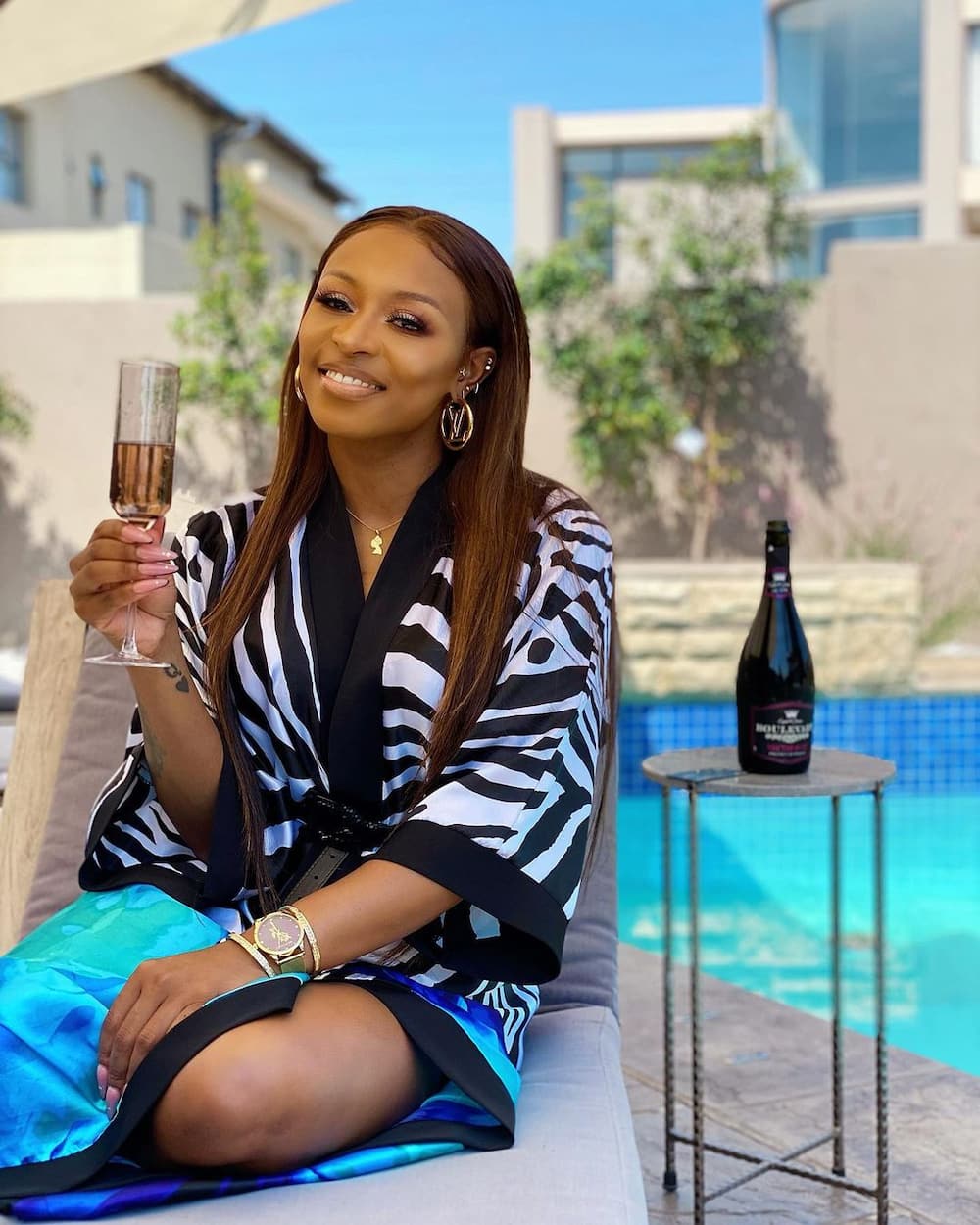 DJ Zinhle is, undoubtedly, among the richest music producers in South Africa. She is among the few female entertainers doing exemplary well in the entertainment field. As of 2020, DJ Zinhle has been in the industry for around 16 years.
As an accomplished record producer, she boasts of big tracks such as Shumaya by Trademark ft Dbn Nyts and Shakalumba. She was also among the creative minds that put together My Name Is (Remix) album of 2013.
5. Sketchy Bongo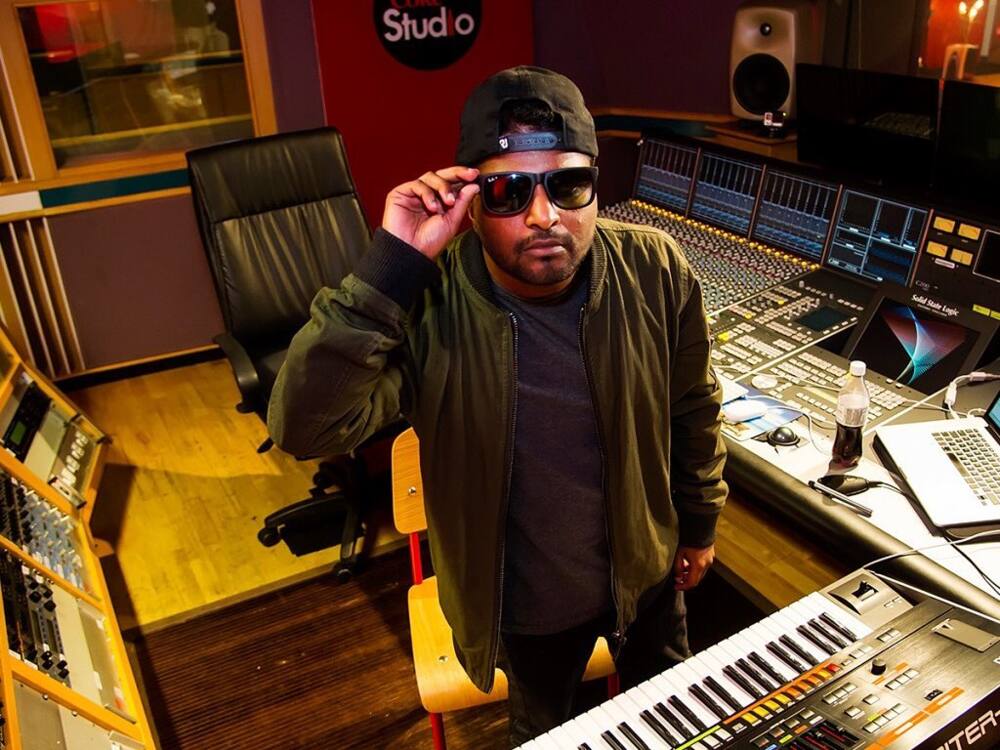 Yuvir Pillay, popularly known by his stage as Sketchy Bongo, is South Africa's biggest player in the music scene. Bongo is a pop record producer, a genre that seems to take over in most parts of the world. The 31-year-old has been in the showbiz scene for over one and a half decade.
The Durban-born producer is known for hits such as Let You Know ft Shekhinah, Love Me in the Dark, and Unmasked (album). He has worked with reputable artists such as AKA, Aewon Wolf, and Da Les.
6. Tshepang 'RMBO' Ramoba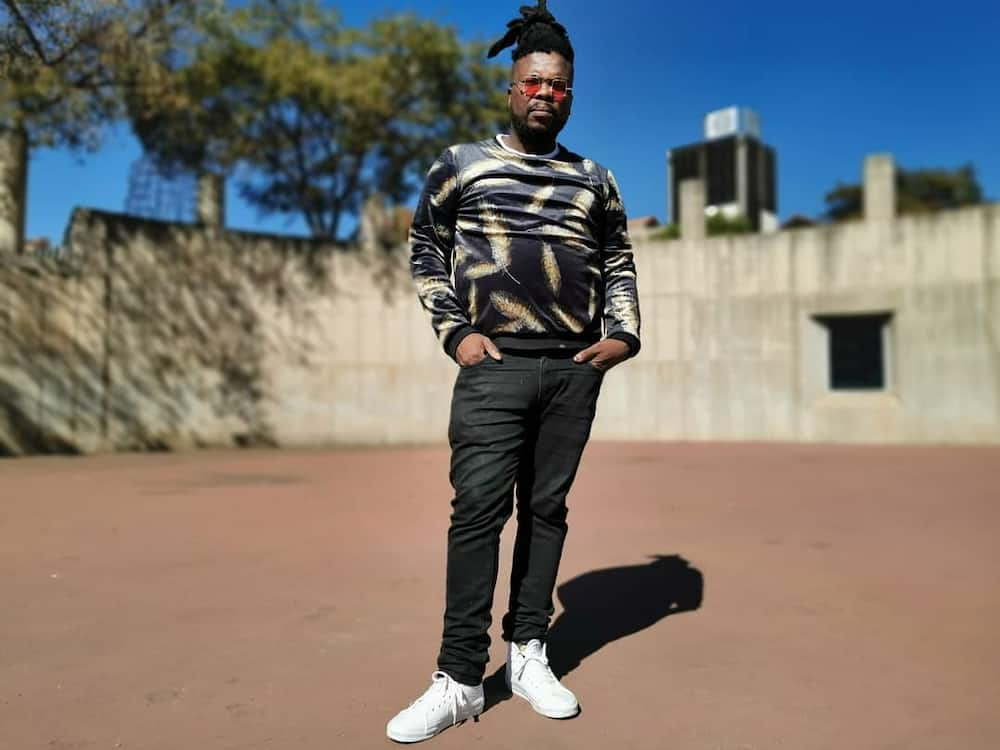 Tshepang 'RMBO' Ramoba is a gifted South African pop record producer. He boasts of a 16-year showbiz career. He doubles up as a DJ, drummer, and vocalist. His music is among the most played in the country.
He is behind the success of various tracks such as Zol by BLKS JKS, Rolling Stone by Thirdfloor, and the Daylight album by Fortune Shumba, Rabulapha by Moonchild.
7. Ganja Beatz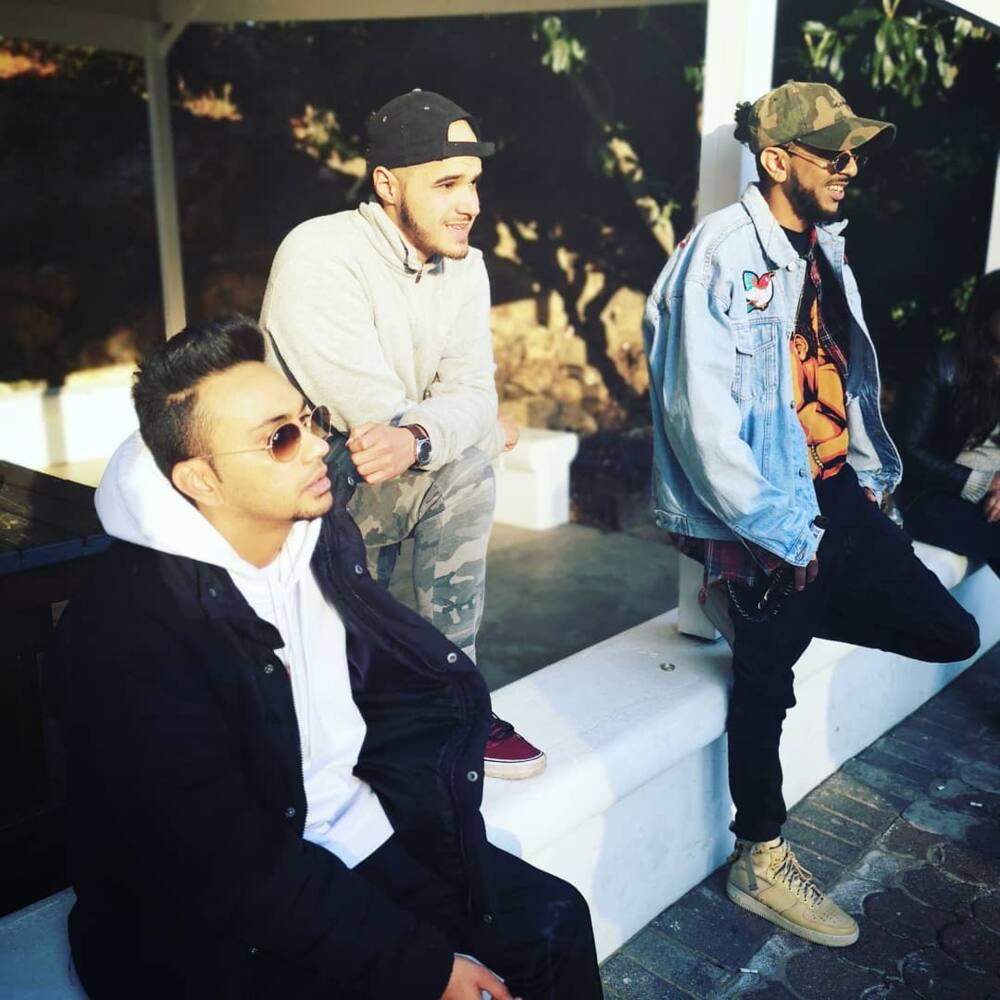 Ganja Beatz is not a new name in the South African hip hop and trap world. It entails three extraordinarily talented fellows whose names are Matthew Bowen, Heemal, and Aashish Gangaram. They are Multi-Platinum award-winning producers known for their laudable works.
The trio has worked with notable musicians such as Cassper Nyovest, DJ Switch, Kwesta, Nasty C, J Molley, and YoungstaCPT, among many others.
8. Tweezy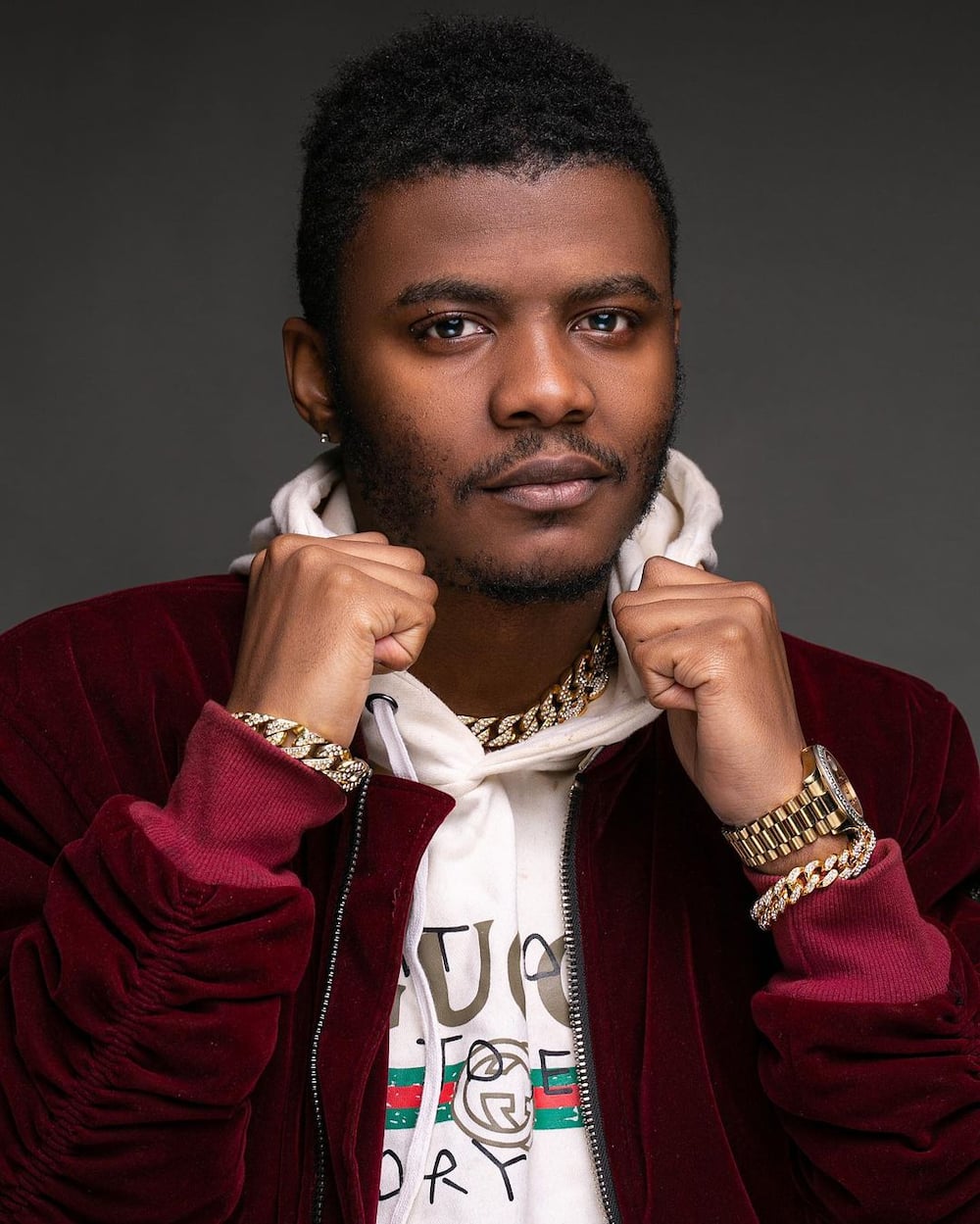 Tweezy, whose real name is Tumelo Thandokuhle Mathebula, is among the best outstanding music producers in Johannesburg. He has been in the scene for a few years, but he has a lot to show for it. Similarly, he has worked with a few established artists proving that he has all it takes to move the industry to the next level.
Some of his popular works include Run Jozi by AKA ft K.O and Yanga, On It by DJ Sliqe ft Shekinah, and Hustla of the Year album.
9. Rebecca Malope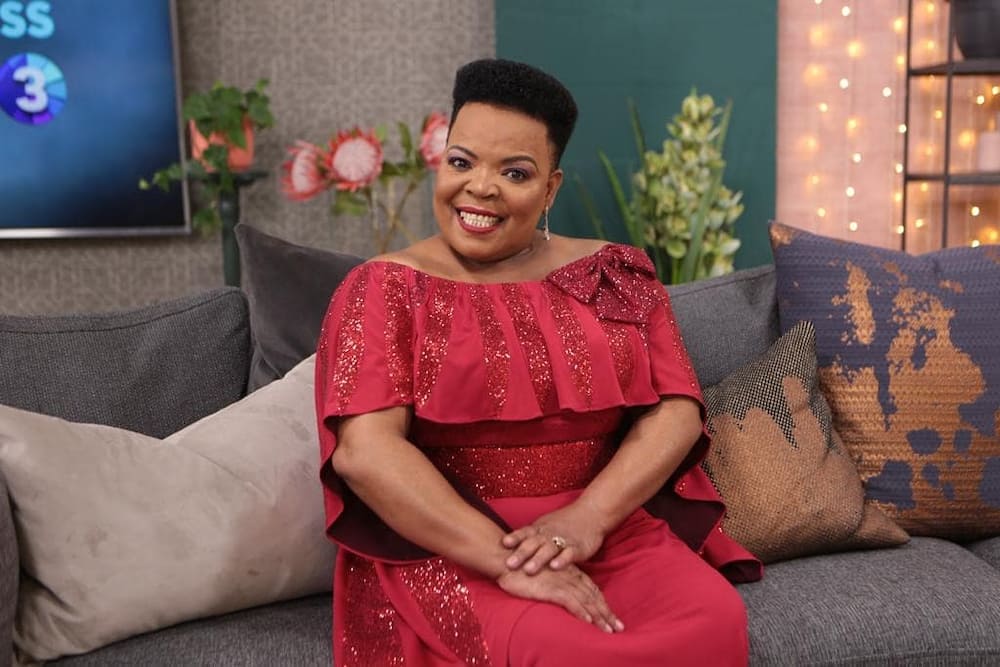 Rebecca Malope is one of the reputable gospel music producers in South Africa. She is also a singer known for songs such as Nkarabe, Ngegazi Lemvana, and Don't Let Me Die. She has amazing skills worth watching.
10. Khaya Mthethwa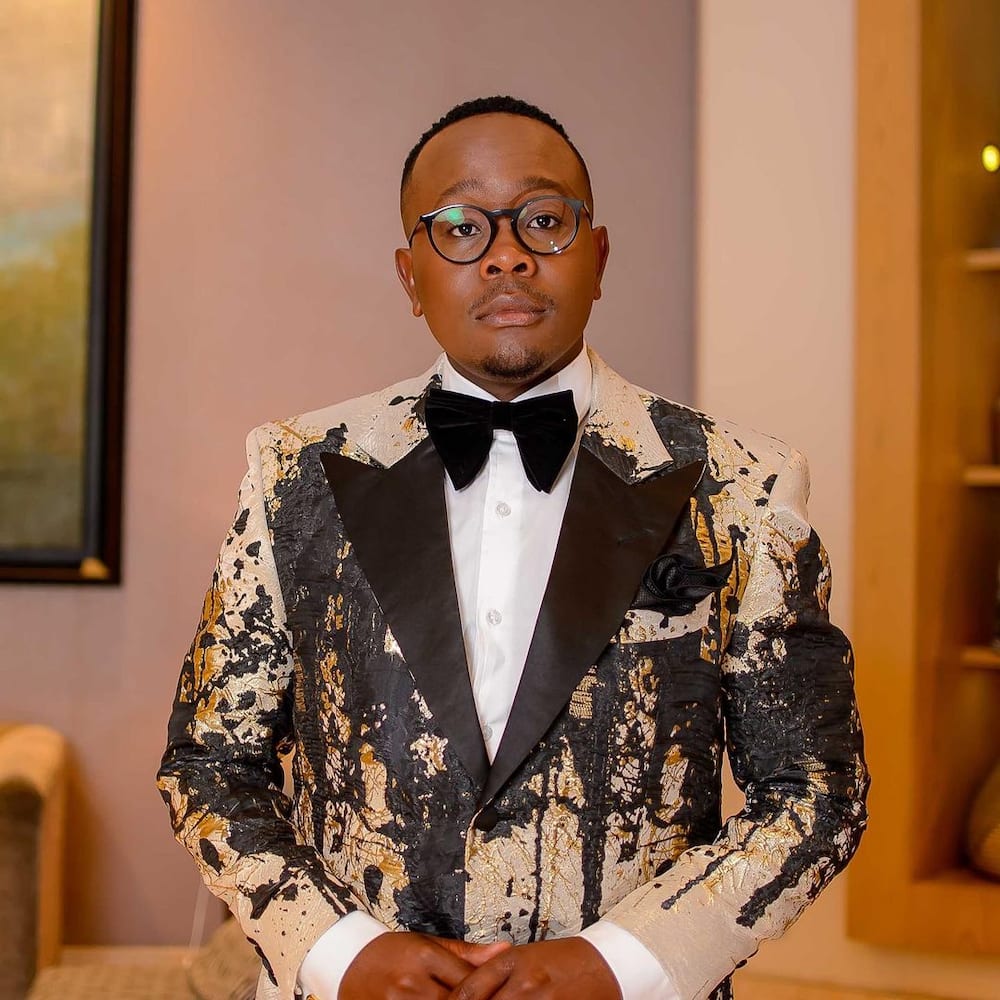 Khaya Mthethwa is another gifted producer who has been dominating in the gospel genre with his excellent beats. Apart from being a composer, he is an instrumentalist and singer-songwriter. The 33-year-old is known for gospel hits such as Yesu Wena UnguMhlobo, Tambira Jehova, and My God Is Good.
Frequently asked questions
In addition to the above list, you may want to find out more about the music production business in South Africa. For instance, you may be interested in the amount they earn and how to find one of them near you. Here are the answers to some questions.
Who is the best music producer in South Africa?
Currently, there are many on the list based on different genres. Thus, it is tricky to single out the best among them. Even so, those who top the list of the best included DJ Tira, Black Coffee, Ganja Beatz, and DJ Zinhle, among many others.
How much do music producers earn in South Africa?
Usually, the earnings are based on the experience and quality of work. Highly experienced ones earn higher as compared to the least experienced. Overall, their pay scale ranges between ZAR 2K and ZAR 98K.
How do I become a music producer in South Africa?
Similar to any profession, one must follow all the necessary steps to become a record producer. Some of those steps include learning how to play different instruments, familiarizing yourself with different music genres, buying necessary recording tools, and a lot of hard work with experienced people.
How do I market myself as a music producer?
Social media has become one of the greatest tools of marketing. As a producer, you can create a social media account to sell your skills to interested people. Also, you can create a website and business cards. Ensure you define your brand adequately.
We hope now you know the biggest music producers in South Africa as of 2020. The majority of them are known for their outstanding works which are dominating the airwaves. What are your thoughts about them?
READ ALSO: Top 17 hottest female DJs in South Africa 2020
Recently, Briefly.co.za compiled a list of the hottest female DJs in South Africa. It includes female DJs from all the genres, including kwaito, hip hop, electro-dance, pop, house, and other genres.
The list features DJs Fix, Cndo, Omwami Mofakate, Lady Lea, Zinhle, Buhle, MS Cosmo, Pabi Moloi, Lerato Kganyago, Roxxi, Dineo Ranaka, Unathi, Poppy Ntshongwana, Thando Thabethe, Leila, Lindi Lush, and Miss Williams. Find out more about the talented DJs.
Source: Briefly News