The Evil Eye is an Indian drama television series with a captivating storyline. It has won the hearts of many telenovela lovers around the world since it premiered on Star Life. The supernatural thriller series also features incredible characters, such as Mohana, Ansh, and Piya. You may want to look at The Evil Eye teasers for February 2020 to discover how exciting the show is.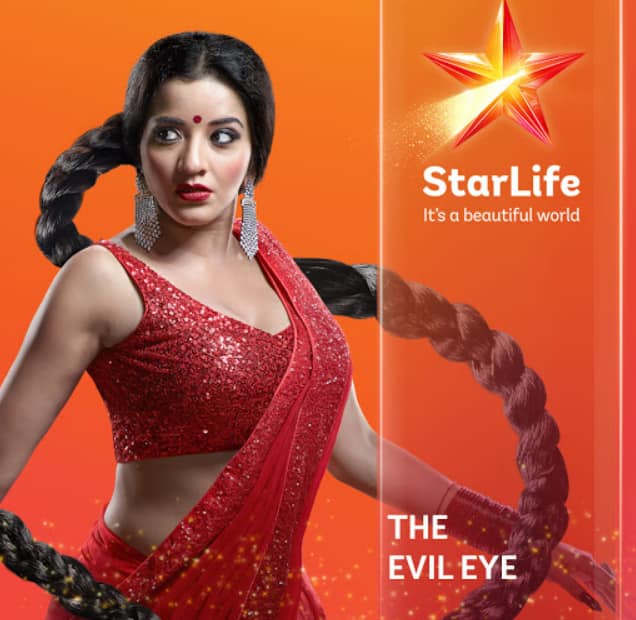 The Evil Eye cast has, undeniably, done an amazing job making the series worthwhile watching. In February, Mohana goes after Piya, Ansh, and her entire family. She also succeeds to win Shekhar's love even though the family does not need her around. Will her attack towards the family succeed? How will Piya escape from Mohana now that she is pregnant?
The Evil Eye teasers for February 2021
In January, the series ended with Ansh clashing with the Sarpwanshi. Piya came to her husband's rescue. The Evil Eye February 2021 teasers outline how the events will unfold for them and their struggle with Mohana.
Monday, 1st February 2021
Episode 130
A fierce battle between Sarpwanshi and Ansh erupts. The cruelty between the two parties is worsening. Piya comes across Sarpwanshi's plot against them. It is only a matter of time before one of the parties outsmarts the other. Who will it be?
Episode 131
Piya goes head-on with Sarpwanshi, who is determined to eliminate her. Ruby comes to Nishant's aid when she helps to cure him. Moments later, everyone is shocked by Ansh's sudden disappearance.
Tuesday, 2nd February 2021
Episode 132
Piya and Ansh resolve to join hands to defeat the Sarpwanshi. Fortunately, their plan succeeds. On the other hand, Mohana is busy planning on how to attack Ansh. She is not aware of the surprise that is awaiting her.
Episode 133
Infuriated by her prey's surprise moves, she exhibits her new magical powers before Dola. On the other hand, Guruji arrives with shocking news. This is after Piya announces her pregnancy to Ansh and the entire family.
Wednesday, 3rd February 2021
Episode 134
At last, Kanchan resolves to join Nishant as a servant. She humbly requests her to consider his request. Later, angry Vedashri challenges her husband's decision to Mohana, the witch. She confronts him, but he does not seem to care at all.
Episode 135
Shekhar goes ahead to introduce Mohana to the family. He informs them that she is his new wife. Some family members, such as Avinash, Ansh, and Vedashri, do not approve of his decision to marry Mohana. They try to get him out of Mohana's spell in vain.
Thursday, 4th February 2021
Episode 136
Shekhar and Mohana get intimate, and the family becomes angry with them. Later, Mohana discovers Piya's pregnancy. She volunteers to take care of her; however, the family is against it because they know she is up to something.
Episode 137
Shekhar resolves to drive Vedashri away from the household. Immediately, Mohana takes a strange decision that shocks the family. Later, Ansh learns about Mohana's evil deal. Once Mohana notices, Ansh lands in serious trouble. Will he manage to escape Mohana's wrath?
Friday, 5th February 2021
Episode 138
Mohana launches the first attack on the family as agreed with Vedashri. Afraid of Piya's condition, Naman intervenes to save her from Mohana's attack. Vedashri, on the other hand, shocks Shekhar with her actions, considering he had previously tried to oust her.
Episode 139
Vedashri and Mohana decide to put their evil plan into action; they want to eliminate Piya for good. Contrary to her expectations, Mohana is shocked by Vedashri when she convinces the family to relocate to another place. Is Vedashri considering betraying Mohana? Only time will tell.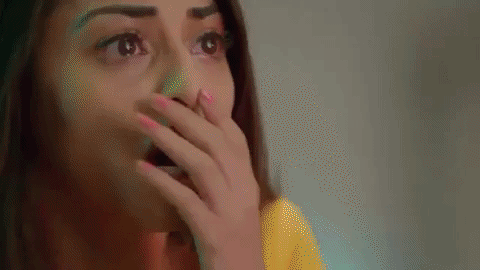 NOTE: The article will be updated once the remaining teasers are available. Make sure to check back.
Mohana
In February, Mohana continued to go after Piya and Ansh's family. She exhibited her new superpowers before Dola. Also, Mohana teams up with Vedashri to harm the entire household. They are determined to kill Piya, who recently announced she is pregnant. Towards the end, she starts to sense betrayal from Vedashri, who wanted to evacuate the family.
Piya
Piya discovered Sarpwanshi's brutal plan, and she took the battle to their doorstep with the help of Ansh. She also broke the news of her pregnancy to her husband, Ansh, and his family. On learning about her pregnancy, Mohana makes her life miserable. Mohana teams up with Vedashri to kill her.
Ansh
February was a tough month for Ansh. First, he suffers serious injuries after engaging in a fierce battle with the Sarpwanshi. Fortunately, Ruby cured his injuries. Second, her wife becomes pregnant, but her life was constantly being threatened by Mohana, who wanted to kill her. Lastly, he lands into serious trouble with Mohana after discovering her ill intentions towards the family.
The Evil Eye teasers for February 2020 highlight some of the important events to expect from your favourite characters. The show seems to get better by the day with its production crew going overboard to give fans what they truly deserve. Remember to catch the full episodes of the show on Star Life every day from 22h00 to 22h30.
READ ALSO: Skeem Saam Teasers: February 2021
Briefly.co.za recently shared a thrilling piece about Skeem Saam teasers for February 2021. As usual, the cast prepares to treat its fans with incredible scenes throughout the month. For instance, Babeile is set to shock the Magongwa family.
Melita is turned down by a businessman who promises to support her financially. She becomes devastated and regrets making the choices she made. Catch the show on SABC1 from Mondays to Fridays at 18h30 for more captivating events.