The Evil Eye teasers: February 2021
The Evil Eye is an Indian drama television series with a captivating storyline. It has won the hearts of many telenovela lovers around the world since it premiered on Star Life. The supernatural thriller series also features incredible characters that struggle to survive in a world filled with magic, mystery, and enchantment. You may want to look at The Evil Eye teasers for February 2020 to discover how exciting the show is.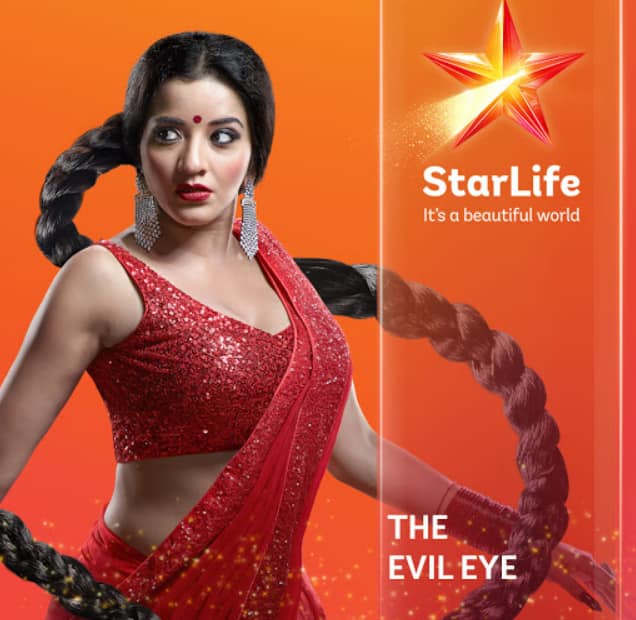 The Evil Eye cast has, undeniably, done an amazing job making the series worthwhile watching. In February, Mohana goes after Piya, Ansh, and her entire family. She also succeeds to win Shekhar's love even though the family refuses to approve of her, and for a good reason. Will her attack towards the family succeed? How will they handle having a witch in their household? Will Priya's baby survive?
The Evil Eye teasers for February 2021
In January, the series ended with Ansh clashing with the Sarpwanshi. Piya came to her husband's rescue. The Evil Eye February 2021 teasers outline how the events will unfold for them and their struggle with Mohana and many other dark forces that come into play when Mohana is taken down.
Monday, 1st February 2021
Episode 130
A fierce battle between Sarpwanshi and Ansh erupts. The cruelty between the two parties is worsening. Piya comes across Sarpwanshi's plot against them. It is only a matter of time before one of the parties outsmarts the other. Who will it be?
Episode 131
Piya goes head-on with Sarpwanshi, who is determined to eliminate her. Ruby comes to Nishant's aid when she helps to cure him. Moments later, everyone is shocked by Ansh's sudden disappearance.
Tuesday, 2nd February 2021
Episode 132
Piya and Ansh resolve to join hands to defeat the Sarpwanshi. Fortunately, their plan succeeds. On the other hand, Mohana is busy planning on how to attack Ansh. She is not aware of the surprise that is awaiting her.
Episode 133
Infuriated by her prey's surprise moves, she exhibits her new magical powers before Dola. On the other hand, Guruji arrives with shocking news. This is after Piya announces her pregnancy to Ansh and the entire family.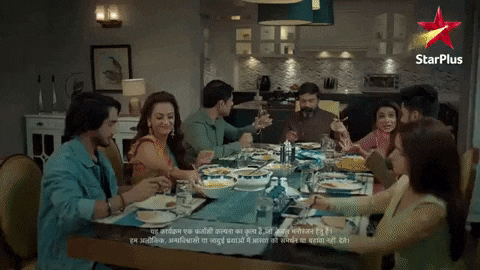 Wednesday, 3rd February 2021
Episode 134
At last, Kanchan resolves to join Nishant as a servant. She humbly requests her to consider his request. Later, angry Vedashri challenges her husband's decision to Mohana, the witch. She confronts him, but he does not seem to care at all.
Episode 135
Shekhar goes ahead to introduce Mohana to the family. He informs them that she is his new wife. Some family members, such as Avinash, Ansh, and Vedashri, do not approve of his decision to marry Mohana. They try to get him out of Mohana's spell in vain.
Thursday, 4th February 2021
Episode 136
Shekhar and Mohana get intimate, and the family becomes angry with them. Later, Mohana discovers Piya's pregnancy. She volunteers to take care of her; however, the family is against it because they know she is up to something.
Episode 137
Shekhar resolves to drive Vedashri away from the household. Immediately, Mohana takes a strange decision that shocks the family. Later, Ansh learns about Mohana's evil deal. Once Mohana notices, Ansh lands in serious trouble. Will he manage to escape Mohana's wrath?
Friday, 5th February 2021
Episode 138
Mohana launches the first attack on the family as agreed with Vedashri. Afraid of Piya's condition, Naman intervenes to save her from Mohana's attack. Vedashri, on the other hand, shocks Shekhar with her actions, considering he had previously tried to oust her.
Episode 139
Vedashri and Mohana decide to put their evil plan into action; they want to eliminate Piya for good. Contrary to her expectations, Mohana is shocked by Vedashri when she convinces the family to relocate to another place. Is Vedashri considering betraying Mohana? Only time will tell.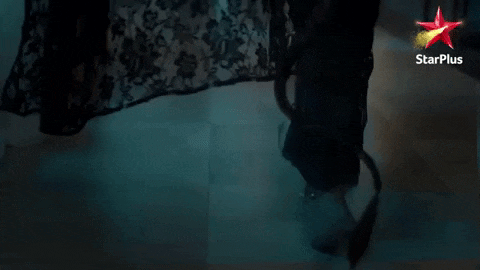 Saturday, 6th February 2021
Episode 140
Mohana shocks the Rathods as they look for a new refuge. Meanwhile, Mohana who employs her unholy powers to entangle Piya, threatens her life.
Episode 141
Mohana traces where Ansh and Piya are located. Soon after, Vedashri cautions Piya about forthcoming peril by using an enchanted lamp.
Sunday, 7th February 2021
Episode 142
As the Rathods anxiously wait for the enchanted lamp to guide them, Ansh and Piya choose to separate so that they can get away from the evil Mohana.
Episode 143
Nishant confides in Saavi about the ungodly presence of the Asuransh. At the same time, Piya is in immense labour pain, but Ansh cannot find her.
Monday, 8th February 2021
Episode 144
Piya delivers her and Ansh's baby at a temple, and since Mohana is barred from entering the godly temple, she uses her evil power to engulf the temple.
Episode 145
The Rathods do their best to imprison Mohana while Vedashri takes off with her grandchild. Soon after, Guruji calls for Kalraj to inquire into the Asuransh.
Tuesday, 9th February 2021
Episode 146
Vedashri is faced with the incredible task of making her way across a river, and she loses the baby in the process. Meanwhile, the Rathods find it hard to entrap Mohana for long as Ansh and Piya look for their child.
Episode 147
The Sarpraj transports Ansh's child on its bonnet, protecting the child's from going under a waterfall and dying. Mohana calls forth soulless beings to find the newborn.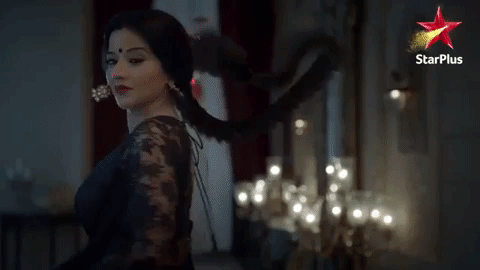 Wednesday, 10th February 2021
Episode 148
Mohana makes a grave mistake that places her in great peril; meanwhile, Piya and Ansh are surrounded by the undead. Later on, Saavi uncovers the Asuransh's next victim.
Episode 149
An unfamiliar person, Rudra Pratap, helps out the Rathods as Ansh finds a way to fight the ungodly creatures surrounding them. Soon after, Piya's baby is in harm's way.
Thursday, 11th February 2021
Episode 150
The Rathods and Ansh and Piya become reconciled simultaneously, Nishant secures Mohana to a tree. After a couple of months, Piya begins to suspect her baby has magical powers.
Episode 151
Dilruba attempts to lure Ansh and Piya's son with the help of a stranger. Nishant rescues Mohana who is in the clutches of an evil creature.
Friday, 12th February 2021
Episode 152
Mohana is taken aback after trying to kill the baby as Ansh fights with the undead at a metro station. Piya manages to run away with her son.
Episode 153
The Rathods discover that Munna has mystical powers as Ansh and Nishant push Piya to make an unexpected decision. A demonic being attacks Munna.
Saturday, 13th February 2021
Episode 154
Nishant and Makshika abolish Munna's magical power while Ruby assists Piya and Ansh to free Munna. A demon is tracking the locket that Saavi and Naman have, and they try to escape it.
Episode 155
Nishant ridicules Mohana after she gets caught in Makshika's trap. Chaitali converts into the Daayan Vriksh as Pandit Ji goes to see the Rathods do away with Piya's suspicion.
Sunday, 14th February 2021
Episode 156
All the Rathods apart from Munna transform into trees while Ruby lets Mohana loose and immediately grabs Munna. Nishant, Saavi, and Naman find clues to the locket.
Episode 157
Nishant, Saavi, and Naman dodge the Asuransh to get to the temple; meanwhile, Ansh wants Makshika to help him save his family. Mohana throws Munna off a cliff.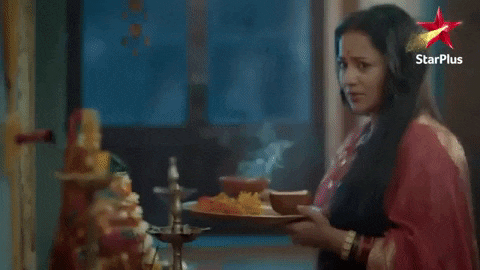 Monday, 15th February 2021
Episode 158
Piya finds a way to hold Mohana captive, and Munna comes fast towards her, riding a rowdy bull Nandi. At the same time, Nishant, Saavi, and Naman take the Neelkesh Naag's position to catch sight of the Shivling.
Episode 159
Ruby pressures Makshika to let Mohana lose and thus give her Munna powers. Soon after, Mohana captures Munna as Nishant, Saavi and Naman look for a way to eliminate the Asuransh.
Tuesday, 16th February 2021
Episode 160
Munna charges at Mohana with a trident, and she turns to ash; meanwhile, Naman finds out about an invisible enchantress, Chalayan Daayan.
Episode 161
Shekhar falls prey to the Chalayan Daayan as Nishant, Saavi and Naman attempt to capture the Raksha. Ruby has a bad feeling about the energies in the home.
Wednesday, 17th February 2021
Episode 162
Ruby makes an effort to keep Shekhar safe from the Chalayan Daayan as the Rathods are unclear about her intentions and kick her out. With free reign, the Dayaan then hunts the rest of the household.
Episode 163
Chalayan Daayan is hunting for more victims as Piya uses the enchanted lamp to protect herself. Nishant is finding it hard to rescue Saavi from the Rakshas.
Thursday, 18th February 2021
Episode 164
Ruby bewitches Ansh, she can now control him, and thus she discloses her wicked scheme to him. Piya's son who uses his magic startles her.
Episode 165
The Asuransh eagerly looks for the Rakshas Keel, turning blameless people into ice statues. At the same time, Ansh puts his life in danger to rescue his dad.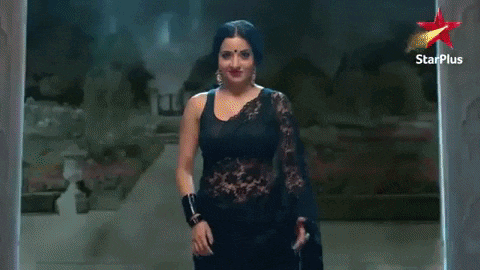 Friday, 19th February 2021
Episode 166
Munna becomes stone at his naming ceremony. Elsewhere, Vedashri is oblivious of an evil secret and has a weird supernatural experience.
Episode 167
Vedashri discovers that she is Dayaan as Guru Ji's enchanted lamp follows her. Soon after, she is in an uncomfortable situation at Munna's naming ceremony.
Saturday, 20th February 2021
Episode 168
The family is uneasy about Tara as Shekhar notices Vedashri's weird behaviour, in no time, Nishant, Saavi, and Naman find some crucial information about her.
Episode 169
Shekhar harbours suspicions about Vedashri as Piya puts together the holy water. It comes to the attention of Pandit Ji that Vedashri is a Dayaan.
Sunday, 21st February 2021
Episode 170
Munna brings Tara back to life with her enchanted touch while unexplainable things occur when the Mayank and his family visit the Rathods.
Episode 171
Mayank informs the family about his intentions to wed Tara, in a turn of events, she rejects his proposal. Piya's plot to disclose Vedashri's true nature to the family flops horribly.
Monday, 22nd February 2021
Episode 172
As a threat to Piya, Vedashri sets a trap for her, but it hurts Aditya in an unlikely turn of events. A dejected Vedashri is forced to seek for Piya's help with the matter.
Episode 173
Vedashri deceives Piya as Mayank threatens Tara in an attempt to get her to marry him. Nishant and Saavi unearth shocking facts from the Rakshasa Keel.
Tuesday, 23rd February 2021
Episode 174
Mayank is still pressuring Tara to wed him when Vedashri imprisons Piya. Later, Nishant discovers the reason why Mayank is intent on getting married to Tara.
Episode 175
Piya transforms into a Daayan after letting Vedashri free from the spell as Dilruba takes Munna under her charge. Avunash cautions Mayank to keep off of Tara.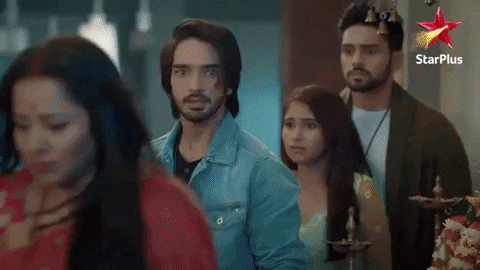 Wednesday, 24th February 2021
Episode 176
Anshand and Pandit attack Dilruba, and Piya assists Vedashri to get rid of her ponytail. Meanwhile, the Rathods scheme on how to keep off Mayank of Tara.
Episode 177
Nishant cautions Mayank again to stay away from Tara as Munna is nowhere to be found. Soon after, Mayank transforms Nishant, Saavi, and Naman to ice.
Thursday, 25th February 2021
Episode 178
A peculiar enchantress helps Tara and Mayank get married at everybody's surprise; meanwhile, Saavi, Naman, and Nishant regain consciousness, but their memories have been wiped clean.
Episode 179
Ansh and Piya look on powerlessly when Munna is held captive in an enchanted mirror. The family is anxious when they spot Chalayan behind Adi, how can they rescue him?
Friday, 26th February 2021
Episode 180
Determined to save Munna, Ansh goes into the bewitched mirror as an enchantress attacks Tara. Soon after, Vedashri shatters the mirror, risking the lives of Munna and Ansh.
Episode 181
Mayank keeps Tara locked in a room as the Rathods come across a woman who has passed out as they take a ride in their boat. Mayank later lies to Nishant, Naman, and Saavi.
Saturday, 27th February 2021
Episode 182
Jalpari turns into Mohana, and she is able to enter the home. Meanwhile, Mayank, Nishant, Saavi, and Naman uncover key secrets about the evil being.
Episode 183
Mayank finds some confidential information in Nishant's book as the Rathods place the Jalpari inside a huge tank. Nishant uncovers the identity of Mayank.
Sunday, 28th February 2021
Episode 184
Mohana has an enchanted pearl that transforms Adi into a Jalpari by mistake. At the same time, Mayank and Tara have an intimate moment as Piya observes some questionable activities.
Episode 185
Nishant tries taking down Mayank with an enchanted arrow but inadvertently hits Tara. After Mohana's powers come back, Adi is nowhere to be found.
Priya
Mohana is unable to stop attacking her, and yet she is pregnant. The situation gets even worse when she and Ansh decide to split to protect their unborn child. Danger looms as Mohana locates her at a temple and attempts to steal her child. Priya, Ansh, and their son eventually survive the attack, and Mohana is stripped of her powers.
Mohana
She relentlessly attacks Ansh, Priya, and their baby; this is after Shekhar reveals his intention of getting married to her. She traces Priya when she gives birth and is ever-present in trying to harm the baby. Eventually, she loses her power and does not pose a threat for a while. In the end, when you least expect it, she comes back with her magic restored.
The Evil Eye teasers for February 2021 highlight some of the important events to expect from your favourite characters. The show seems to get better by the day remember to catch the full episodes of the show on Star Life every day from 22h00 to 22h30.
READ ALSO: Eternal Love teasers: February 2021
Briefly.co.za recently published updated Eternal Love teasers for February 2021, a thrilling show that highlights the story of Rohit and Sonakshi. They agree to try harder, although Mahesh decides to doom their efforts to finalise their wedding. Will he succeed in his diabolical plans?
Sonakshi finds it challenging to reveal the details of the physical and emotional torture that Mahesh put her through. Rohit smells a rat and decides to investigate the matter, and even gets the police to help him in the course. His suspicions lead him to Mahesh. What will he do to stop him from ruining their big day?
Source: Briefly News