A Magical Love Story teasers for July 2021: Roshni's death and resurrection
A Magical Love Story series on StarLife has a fascinating storyline. Can you guess what this Indian soapie has in store for you this month? A Magical Love Story teasers for July 2021 gives you a glimpse into the upcoming episodes. For instance, Aman ruins Roshni's engagement twice. The lady dies and comes back to life with a memory loss. Will Aman help her remember him?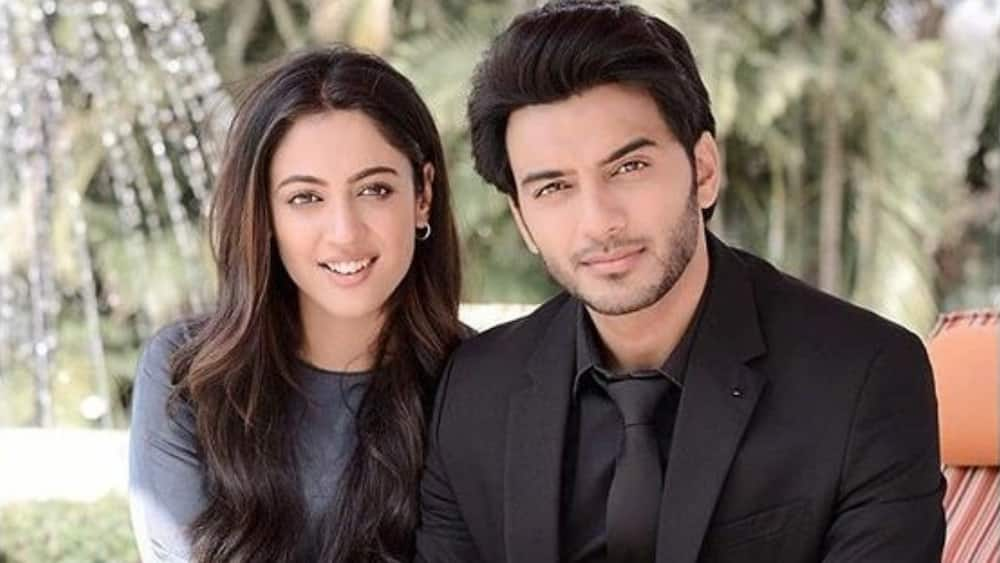 StarLife's A Magical Love Story series is about Roshni Ahmed and Aman Junaid Khan. The duo does not get along at first because of Aman Khan's past relationship with Jinn. They finally begin to like others, but some of their loved ones use magical powers to tear them apart. However, these lovebirds have stronger powers that strengthen their bond.
July 2021A Magical Love Story teasers
Aman, a magic palace prince, has to marry the woman he hates, for she is the only one who can save his mother from dark magic. Interestingly, the woman in question also hates him with a passion. Will these A Magical Love Story's actors get over their differences and combine their magical powers to overcome evil?
Saturday, 3rd of July 2021
Episode 1
Aman Junaid Khan lives in an enchanted palace, and as a Nawab, he is baffled that he does not look like the rest. Meanwhile, Roshni tries to make sense of her present situation by studying her history. What will be the consequences of Roshni and Aman's meeting?
Episode 2
Aman, the prince, saves Roshni from an imminent disaster. Parveen prepares for Aman and Adaa's engagement, and Jinn's return reveals a deep secret.
Sunday, 4th of July 2021
Episode 3
The magical royal family prevents Jinn from taking him. Therefore, Jinn unexpectedly shows up at his engagement ceremony.
Episode 4
The royal family surrounds the prince to give him more powers to fight Jinn. Roshni arrives when the two are still fighting.
Monday, 5th of July 2021
Episode 5
Anjum sets a test to find Ayaana, and Aman's decision shocks his family. Jinn attacks the bride, Adaa, when she enters the mansion.
Episode 6
Roshni defends Salma when she gets insulted. Chotu gives Aman a vital clue on his wedding day with Adaa, which helps him learn the bitter truth.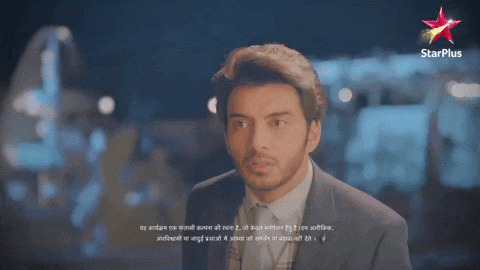 Tuesday, 6th of July 2021
Episode 7
Raakh Jinn visits Junaid Manzil after Adaa leaves the house. Salma actions are unexpected, and Roshni is excited about her upcoming engagement to Sameer.
Episode 8
Aman tells his sisters and nephew that Adaa is not an Ayaana. He then discovers unbelievable truth about Roshni later.
Wednesday, 7th of July 2021
Episode 9
When Roshni goes out to meet Junaid Manzil, and Anjum pressures Aman to call her. Aman discovers other shocking facts about her when a strange symbol forms on Parveen's hand.
Episode 10
Aman worries when Parveen's health condition worsens. He later encounters challenges when trying to take Roshni back home.
Thursday, 8th of July 2021
Episode 11
Roshni hates Aman's remarks about Salma and Tabeezi bears sad news to the Khan family. Aman unveils more secrets about Roshni's wedding.
Episode 12
Aman uses the magical doorway to kidnap Roshni on her wedding day. Salma faints, and Aman gives Roshni ultimatums.
Friday, 9th of July 2021
Episode 13
Aman promises to marry Roshni if she saves Parveen from an evil plan using her magical powers. She agrees to his conditions.
Episode 14
Parveen rejects Roshni and her son's marriage. Aman, the prince, warns Roshni against leaving the house, and Adaa strikes a deal with Raakh Jinn.
Saturday, 10th of July 2021
Episode 15
Aman regrets his actions after Anjum unveils the truth. Aman and Roshni share a romantic moment while the Khan family prepare a sangeet ceremony for them.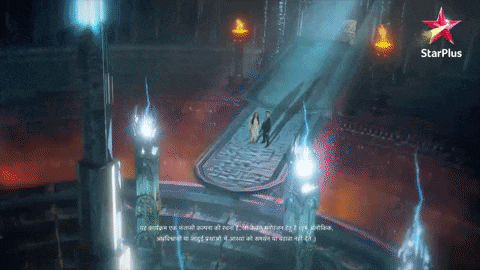 Episode 16
Anjum and Parveen argue about Parveen's future daughter-in-law, and Adaa gets into another agreement with Jinn. Aman gets into a fight during his sangeet ceremony.
Sunday, 11th of July 2021
Episode 17
Raakh Jinn visits Junaid Manzil immediately after Adaa steps out of the house. Salma actions are unexpected, and Roshni is excited about her upcoming engagement to Sameer.
Episode 18
Aman hurts Roshni while still in a monster form. He later gets scared when he finds her unconscious.
Monday, the 12th of July 2021
Episode 19
Aman apologises to his family after Roshni lays down unreasonable demands to punish him. The duo gets romantic later.
Episode 20
Raakh Jinn puts her devious plan into motion while Roshni and the prince's bond strengthens. Later, Raj Sipayi shoots arrows at the defenceless Roshni.
Tuesday, the 13th of July 2021
Episode 21
The family helps Aman and Roshni to resurrect Bazigar. Later, Raakh Jinn and Adaa visit the hospital to see Salma.
Episode 22
Aman attends to Roshni's needs while Salma becomes Raakh Jinn's ally. Aman discovers Raakh Jinn's lies.
Wednesday, 14th of July 2021
Episode 23
Aman's rudeness hurts the woman he loves, and she later runs away to protect herself from the vengeful Bunty. Will Aman stop Bunty from chasing Roshni and rescue her?
Episode 24
Roshni falls for Raakh Jinn's deception after she and Aman lose their way in the jungle. Aman's life is in danger, and Tabeezi's help towards Anjum and Baby is not enough.
Thursday, 15th of July 2021
Episode 25
Roshni uses her powers to save Aman. His life is endangered even more when they arrive home because the desperate Raakh Jinn forces Adaa to make a quick move.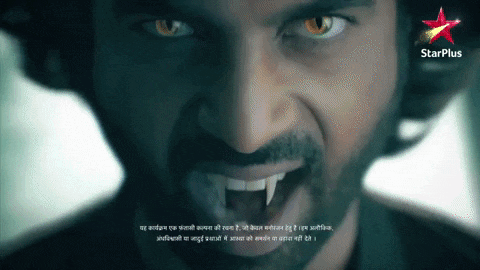 Episode 26
Parveen throws Roshni out of the house, and the prince's decision shocks his entire family. Salma tells Roshni the bloodcurdling truth.
Friday,16th of July 2021
Episode 27
Raakh Jinn sets a trap for Roshni when Aman takes her on a magical ride. Aman and Roshni are astonished to find Adaa with Parveen when they get back home.
Episode 28
Parveen and Anjum argue, and Aman tells his woman the truth about himself. Meanwhile, Raakh Jinn plans to ambush Roshni inside the house.
Saturday, 17th of July 2021
Episode 29
Saima cries when she learns about Aman's condition for her marriage. Later, Roshni hears a strange voice calling her name.
Episode 30
Aman informs Parveen that Roshni will stay with the Khans for a month. Engagement celebrations for Saima, Aftab, Aman, Roshni kick-off.
Sunday, 18th of July 2021
Episode 31
Roshni asks Aman a tricky question while she is in danger. Aman later feels sorry for the lady he loves when he overhears her talking to Parveen.
Episode 32
After Aman saves his lady from danger, Sameer, Aftab and his family arrive uninvited. Roshni hurts when Aman misunderstands her.
Monday, 19th of July 2021
Episode 33
Sameer threatens Roshni to follow him out of the house. She obliges to his demands. Saima receives a shocking video, and Aman's decision is alarming.
Episode 34
Roshni sneaks into the house to meet Saima. Aman is taken aback when he sees her at the event, and Raakh Jinn kidnaps Bazigar later.
Tuesday, 20th of July 2021
Episode 35
The powers in the magical well pull Chhotu towards it, but Roshni risks her life to save him. A disaster awaits Roshni, and Aman requests Tabeezi's help.
Episode 36
Raakh Jinn uses magical footwear to find the Chirag and Saima attempts suicide. Roshni boldly tackles the person blackmailing her.
Wednesday, 21st of July 2021
Episode 37
Saima's family dance excites her, and Sameer's wife causes drama at Saima's wedding later. Elsewhere, Raakh Jinn steals the prince's magical door.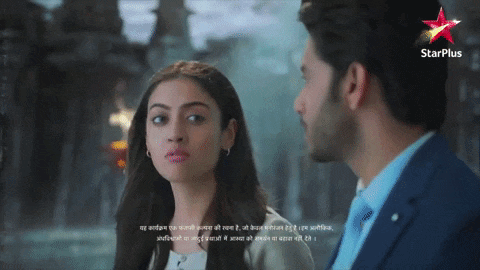 Episode 38
Aman throws Roshni out of the house and focuses on Saima's marriage. Meanwhile, Sameer celebrates his success.
Thursday, 22nd of July 2021
Episode 39
Salma confesses her lies to the royal family. While Tabeezi is facing danger, Aman is startled by Saima's confession.
Episode 40
Aman's lady runs away from home, and Jinn takes up a human body after Raakh Jinn sets her free from bondage.
Friday, 23rd of July 2021
Episode 41
Aman and Roshni think about the good time they spent together. The lady falls into a dangerous trap a month later.
Episode 42
Roshni is amazed by an old lady who effortlessly defends her. Parveen confronts Junaid's second wife, and Rubina shows the prince something startling.
Saturday, 24th of July 2021
Episode 43
The magical royal family ties their prince with chains when he transforms into a monster. Jinn sneaks into the Khan house in disguise and stabs the family.
Episode 44
Aman thirsts for revenge when his family is murdered in front of him. Meanwhile, Roshni is looking for him.
Sunday, 25th of July 2021
Episode 45
Baazigar helps Roshni save the prince from committing suicide at Laal Chaand.
Episode 46
Aman brings Roshni's corpse home and later receives suspicious letters while Salma and the Khan family mourn.
Monday, 26th of July 2021
Episode 47
Kabir visits Junaid Manzil, confronts Parveen and later attack the prince. Parveen's dark secret gets exposed later.
Episode 48
Anjum is perplexed when Parveen's powers heal Prince Aman. Kabir brings Roshni's look-alike home, and Aman is shocked to see her.
Tuesday, 27th of July 2021
Episode 49
The prince discovers what resurrected Roshni. Someone gives him a magical mirror, and Kabir tells his ally about his next destructive move.
Episode 50
Aman magically revives Roshni's memory. He and Kabir later rescue her from dying in a whirlpool.
Wednesday, 28th of July 2021
Episode 51
The prince requests Kabir to help him move Roshni and Salma's house somewhere else when it gets destroyed. He later appreciates Kabir and the Khan family for supporting him.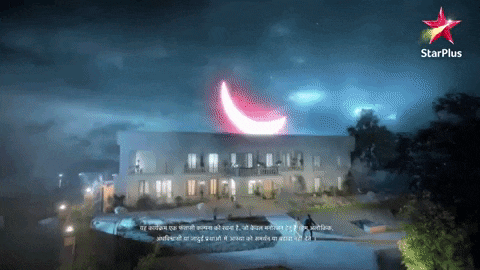 Episode 52
Kabir gets the shock of a lifetime. The prince surprises his lady with a feast. She is delighted to meet Farah.
Thursday, 29th of July 2021
Episode 53
Aman fascinates Roshni with extraordinary magic. She later faints when something terrible happens at the Khans' mansion.
Episode 54
Aman discovers Kabir's true colours before Kabir tries to end Tabeezi's life. Kabir uses his magical powers to blind Roshni's reasoning capacity.
Friday, 30th of July 2021
Episode 55
Tabeezi's sudden death dumbfounds the Khans while the magical prince strives to kill Baazigar. Kabir later announces that he and Roshni are getting married.
Episode 56
Kabir and Roshni's traditional marriage rites begin after Aman assassinates Baazigar. Roshni harms the man she loves with her shurikens.
Saturday, 31st of July 2021
Episode 57
Parveen begins her revenge at Chotu's birthday party. Roshni's real personality awakens when Aman stabs her with the magical dagger.
Episode 58
Roshni refuses to reunite with Aman and storms out of Chotu's birthday party. Kabir later assigns Aman a challenging task.
Aman
Jinn ruins the magical palace's prince's engagement to Adaa. Aman, the prince, abducts Roshni on her wedding day with Samer. He promises to marry her if only she can save his mother's life. Parveen thinks Roshni is not good enough for her son after she rescues her from danger. Roshni flees from the house, but Aman brings her back.
Roshni
She saves her man from committing suicide, dies and mysteriously comes back to life. Kabir and Aman use their magical powers to help her regain her memory. Roshni attacks Aman on the day she is getting engaged to Kabir. Aman stabs her with a magic dagger to bring her back to her senses, but she ends up cutting ties with him.
A Magical Love Story teasers for July 2021 assure viewers that more entertaining is coming up. Fate is playing a cruel joke on the show's lead characters. Will they submit the wishes of destiny? Please tune in on Star Life daily at 22h00.
READ ALSO: Muvhango Teasers for July 2021: Will Mpho's baby be found?
Briefly.co.za shared the enticing Muvhango teasers for July 2021 episodes. Marang takes drastic actions after overhearing a conversation. Her actions lead her into embarrassing situations.
For instance, Thabang commands her to steal some sperms for her to keep the house. How will the sperm-stealing mission end? Why does Thabang want the sperms? Who do you think is the sperm's owner?
Source: Briefly News