The Evil Eye Teasers for June 2021: Piya attempts to stab Mohana
The Evil Eye soapie introduces a new fan to a world of searing drama. The series portrays the world of magic in the light of continuous clashes between good and evil. It is laden with themes about love, loyalty, family bonds and sacrifices. When Ansh decides to risk his life for his family's safety, was it out of love or fear? Check out these The Evil Eye teasers for June 2021 to discover what oncoming episodes have for you.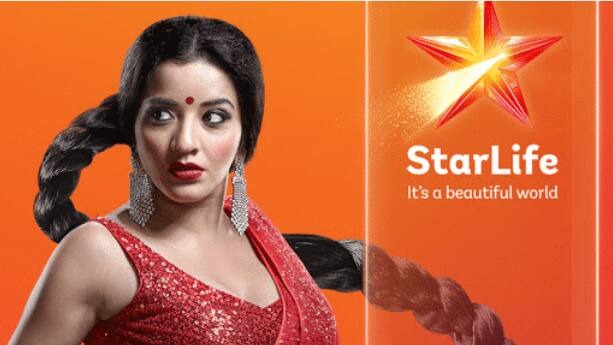 The Evil Eye storyline lets you into a world of supernatural forces and how humans become a medium of power tussles. The series is not just about any Indian soapie, but one filled with mysteriousness. This educative and entertaining series will keep you glued to your TV screen for the whole duration it is on. If you read through these teasers, you will also discover why the show has continued to be viewers' favourite.
The Evil Eyes teasers for June 2021
Watching the most recent The Evil Eyes episodes might have left you asking many questions. Interestingly, you need not wait any longer as this month's teasers have the clues you need to determine the fate of your favourite characters. How will Ansh see off threats to his family by Mohana? Will Nishant be safe without appeasing Abhay? Watching the upcoming episodes of The Evil Eyes will be fun.
Episodes 369 - 370 - Tuesday, 1st of June, 2021
Nishant discovers puzzling details about Mohana, and Avinash tips Abhay about Ansh's vicious plan.
The Rathods plan to organise a party during Christmas, just as Nishant prepares a remedy from magic. To implicate Ansh, Pari electrocutes Vedashri.
Episodes 371 - 372 - Wednesday, 2nd of June, 2021
Piya tries stabbing Mohana, and Ansh is shot at by Abhay. Nishant is later approached by Abhay, who is seeking assistance in the unravelling of a knotty case.
Nishant turns down the opportunity to assist Inspector Abhay just as Piya rescues Ansh from a situation the latter is oblivious to. Abhay stalks Nishant's movement.
Episodes 373 - 374 - Thursday, 3rd of June, 2021
Mohana demands something from Naman after gaining control of him. The Rathods are under siege by a dark force, and Abhay has Nishant at the mercy of his gun.
Ansh and Piya develop a plan that may help them see Adrishi. Saavi pulls Naman away from the magic of Mohana, while the Rathods get a surprise revelation from Nishant.
Episodes 375 - 376 - Friday, 4th of June, 2021
The Rathods establish Adrishi's origin while Abhay tries to gun her down. Piya is reluctant about entombing Adrishi in a chest after rescuing her from danger.
When Ansh and Piya recruit Barka Kumari to teach Pari and Adi while Dafli is nowhere to be found, and Abhay has the Rathods at gunpoint.
Episodes 377 - 378 - Saturday, 5th of June, 2021
The Rathods divulge the deepest secrets of the family to Barkha. Mohana acquires her braid through Dafil, and Naman later asks Mohana to wrestle against him.
Barkha is rescued from the clutches of the goons, thanks to Pari's supernatural powers. Abhay and Barkha attempt to stop Ansh from putting his superpowers to use.
Episodes 379 - 380 - Sunday, 6th of June, 2021
Naman abducts Pari and puts Barkha in an unconscious state after discovering the plans of Mohana. On discovering the reality of the situation, Ansh decides to go and rescue Pari.
Mohana tries to harm Ansh after obtaining the braids from Pari through her devious superpower. Piya tries to save Ansh from Mohana's attacks, and Ansh gets to know Abhay's true intentions.
Episodes 381 - 382 - Monday, 7th of June, 2021
Ansh hatches a plan aimed at Mohana and enlists the service of an unwilling Barkha. Mohana discovers the plans against her after some unknown individuals laid siege on her.
When Mohana murders Abhay in a gruesome manner, the Rathods decide to develop a plan that will stop her. Dafli is still missing, and the Rathods will go on a horrendous journey.
Episodes 383 - 384 - Tuesday, 8th of June, 2021
Mohana is left in palpable shock after Barkha appears, looking just like her. However, in the aftermath of the Prathamayan Challenge, Mohana is nowhere to be found, and Barkha sustains some injuries.
The Chandraveshi, made up of five creatures, gains access to the house alongside a Chand Raat Ras Pyala. After hypnotising Barkha, Piya and Ansh need assistance.
Episodes 385 - 386 - Wednesday, 9th of July, 2021
In her effort to rescue Barkha, Pari becomes powerless to the forces of the Chandraveshis. Just as the Chandraveshis are closing in on the family, the Rathods initiate a dangerous plan.
Ansh devises a plot to help overcome the Chandraveshis and allow the other family members to look for Barkha. In an attempt to rescue his family, Ansh makes a sacrifice.
Episodes 387 - 388 - Thursday, 10th of June, 2021
When Ansh regains consciousness, his family becomes shocked by his new attitude. They decide to lace his food with drugs.
Piya attempts to prevent Ansh from harming Adrishi while Naman gets his final will ready. Piya gets the opportunity to attack Ansh with a knife.
Episodes 389 - 389 - Friday, 11th of June 2021
Piya and Ansh bask in some romance-filled moments, although Mohana's reemergence leaves the Rathods quite rattled. Ansh plots the execution of Piya on the command and influence of Mohana.
Saavi and Naman concoct a vicious plan, and Ansh witnesses a strange occurrence after power departs his body. Later, Adrishi becomes visible.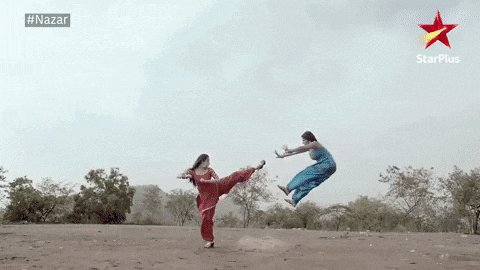 Episodes 391 - 392 - Saturday, 12th of June 2021
Mohana feeds Ayush with hateful information about the Rathods, and Nishant makes the bold step to attempt and cure Ansh. Later, Dilruba eavesdrops on Saavi's emotional conversation.
Naman tries to persuade Dilruba to stay with him, and Ayap traps the family in a magical maze. Ayush attacks Pari and Adi, and Piya has a nightmare.
Episodes 393 - 394 - Sunday, 13th of June 2021
Piya and Ansh share a romantic moment before stepping into Swapnalok, and Nishant creates a magical formula to help the family. Later, Mohana tortures the Rathod family members.
Ansh makes an unforeseen move that leaves Mohana puzzled, and Ayush relentlessly initiates his plan. Later, the Rathods get trapped on a ship bound for the moon.
Episodes 395 - 396 - Monday, 14th of June 2021
Piya and Ansh share a romantic late-night dance, and Mohana loses her mind. Elsewhere, Ayush gets so overwhelmed by the family's undying love that he begins to confess his sins.
Mohana creates a scene at the hospital while Piya tricks Saavi and Naman to go to the forest, and they end up getting into a dangerous situation.
Episodes 397 - 398 - Tuesday, 15th of June 2021
Strangers unexpectedly show up and surround Saavi and Naman. Later, Naman succeeds in taking a brave stand against the leader of the gang.
Ansh expresses his concern about Piya's new habits, and the family tries to trick Mohana when she returns home. Later, Saavi tells Nishant about Naman's brave act, and it leaves him bummed.
Episodes 399 - 400 - Wednesday, 16th of June 2021
Nishant shocks Saavi when he tells her that he has found her a potential suitor. Meanwhile, the family commands Piya to leave the house to control Mohana's anger.
Mohana organises a Swayam Vadhu for Ansh, although Piya does the unexpected. Later, Ansh gathers the courage to tell Mohana the truth about Piya, and the details leave the family in dismay.
Episodes 401 - 402 - Thursday, 17th of June 2021
Naman's plan fails to deliver the desired fruits while the family deliberates on how to strip Mohana of all her powers. Later, Ansh makes a shocking statement to Mohana, and it pisses Piya off.
Nishant realises something that leaves him puzzled, and Ansh recognises the change in Piya's attitude, and it troubles him. Later, during Ansh's Swayam Vadhu, Piya makes an unforeseen move that leaves Mohana bummed.
Episodes 403 - 404 - Friday, 18th of June 2021
Piya prepares to marry Sameer, although Ansh derails the wedding rituals. Meanwhile, the Rathod family members strive to stop Mohana from realising her powers.
Naman sabotages Saavi's date and makes a heartfelt confession to her. Meanwhile, Nishant instigates something that results in Mohana becoming overly excited and fighting with Piya.
Episodes 405 - 406 - Saturday, 19th of June 2021
The Rathod family members perform the holy ritual, and Mohana unexpectedly shows up at the magical river looking for answers. Later, the Rathods throw a surprise birthday for Ansh.
Mohana loses her cool during Ansh's birthday party, and her dancing worries Ansh. Later, Mohana opens up to Piya, claiming that her life is in danger. She asks her for help to fight the mysterious enemy.
Episodes 407 - 408 - Sunday, 20th of June 2021
Ansh becomes inconsolable, and the Rathods worry about his deteriorating state. Guru Dev is startled to encounter Prathamayan, and Mohana and Piya join forces to initiate their plan.
Ansh opens up to Piya about a shocking occurrence, and she is equally shocked by Mohana's revelation. Later, Piya agrees to Mohana's deal without asking for more information about her intentions.
Episode 410 - Monday, 21st of June 2021
Madhiluka gases her younger brother Apurv as he gets ready to meet his potential suitor, and later, when Daayan approaches the house, she does the unthinkable.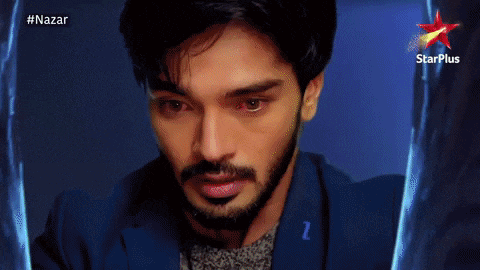 Episodes 411 - 412 - Tuesday, 22nd of June 2021
After an exclusive battle, Madhulika tries to calm the witnesses to keep her secret safe by humming a haunting melody. Meanwhile, Apurv's marriage preparations go according to plan.
Madhulika tortures the bride as Apurv and Palak grow their friendship. Later, Naina is forced to deal with a deadly conspiracy.
Episodes 413 - 414 - Wednesday, 23rd of June 2021
Palak worries about Naina being in danger, while Madhulika murders Apurv's wife-to-be. Later, when the police show up, Madhulika strings Apurv into her secret plan.
Palak finds out the truth and overwhelms her so much that she does the unthinkable, and Madhulika learns the truth and is puzzled. Vaishala tortures Apurv, and the experience ends his excitement unexpectedly.
Episodes 415 - 416 - Thursday, 24th of June 2021
Vaishala attempts to stop Apurv and his family from getting to the temple. As Palaka and Apurv's marriage ritual commences, Madhulika uses her powers to stop it.
Palaka shows up at Madhulika's house with the new bride; hence, Madhulika offers her a gift. Later, Palak stumbles upon something in Apurv's bedroom, and it makes her reconsider her decision.
Episodes 417 - 418 - Friday, 25th of June 2021
Palak decides to leave the house when she realises that Apurv is immature. Later, Dadi and Urvashi approach Palak with an unexpected request.
Madhulika spots Palak sneaking into the house in the middle of the night, and Palak narrates her side of the story to Apurv.
Episodes 419 - 420 - Saturday, 26th of June 2021
Palak attempts to calm inconsolable Apurv, and as she does so, she gets injured. Later, as the rest of the family anticipate the Jagrata ceremony, Apurv pulls a prank on Palak.
The family performs puja for Matarani in high spirits, and Palak spots unusual marks after being attacked by Dayaan.
Episodes 421 - 422 - Sunday, 27th of June 2021
Madhiluka pulls a cunning prank on Palak, and it stops Palak from proving her innocence. Later, Apurv does the unthinkable, and it leads to Palak getting hurt.
The Choudhary family members celebrate Palak's Muh Dikhai Rasam in high spirit as Pandit Ji discovers shocking details. But, later, Palak makes a terrifying blunder.
Episodes 423 - 424 - Monday, 28th of June 2021
Urvash and Dadi decide to take Palak to the Chavalpur temple, while Madhulika concocts another plan to hurt her. Later, Palak's uncle blackmails her.
Madhulika uses the evil stone to cast an evil spell on Apurv while Palak attempts to rescue him. Later, the unimaginable happens, and it leaves everyone dumbfounded.
Episodes 425 - 426 - Tuesday, 29th of June 2021
Palak spends the night at the temple praying for Apurv to recuperate. Later, Apurv narrates what happened to him, and the details leave everyone in shock.
Palak succeeds in sneaking back into the house as the Choudhary family members focus on conducting the puja ceremony. Palak witnesses a horrifying event, and Madhulika feels uncomfortable.
Episodes 427 - 428 - Wednesday, 30th of June 2021
The Choudhary family members perform the Holika Dahan ritual while Pandit Ji asks Palak to do a difficult task. Later, Apurv exercises his supernatural powers to open a door forcefully.
Madhulika asks the Choudhary family members for a favour, and Palak plans to expose Madhulika's evil intentions after the family concludes the rituals and ceremonies.
Nishant
Nishant realises the need to take action before the powers overwhelm the family. Later, he decides that Saavi should get married; hence, he looks for a suitor. He initiates a situation that makes Mohana overly excited, and it leads to a fight with Piya. What is he up to?
Mohana
Mohana uses her magical powers to frustrate the Rathod family members. She takes up complex challenges like fighting Naman and eventually murders Abhay. The Rathod family members develop a new plan to stop her from realising how intense her powers are. When she notices the strange feeling in her body, she asks Piya to support her in fighting her enemy. Will Piya realise that she is being duped and back out of the plan?
Madhulika
In the second season of the show, Madhulika vows to ruin Apurv's marriage and even gets to the extent of killing his bride-to-be. When Palak grows closer to Apurv, she uses her evil powers to ruin their friendship. However, Palak concocts a new plan to counter her by exposing her intentions. How will the Choudhary family members react to the truth?
The Evil Eyes teasers for June 2021 episodes have unveiled another set of interesting episodes to watch out for. Is Mohana stronger than all other forces combined, and will Ansh's sacrifice suffice to rescue the family members from the dark powers out to harm them? Tune in to StarLife every week at 10.00 pm and 10.30 pm to get all the details.
READ ALSO: Twist of Fate teasers for June 2021: Will Ranbeer find out the truth?
Twist of Fate teasers for June 2021 are out, and as published on Briefly.co.za, the twists in the plot seem to have heightened. If you are not a fan of the show, consider checking it out. You will be blown by how much drama you have been missing out on. Meanwhile, the teasers highlight some of the steamy scenes you should anticipate in the oncoming episodes for the month.
Source: Briefly News