Twist of Fate teasers for June 2021: Prachi and Ranbeer are arrested for Maya's death
Twist of Fate teasers for June 2021 are out, and the twists in the plot seem to have heightened. If you are not a fan of the show, consider checking it out. You will be blown by how much drama you have missing out on. Meanwhile, these teasers highlight some of the steamy scenes you should anticipate in the oncoming Twist of Fate episodes.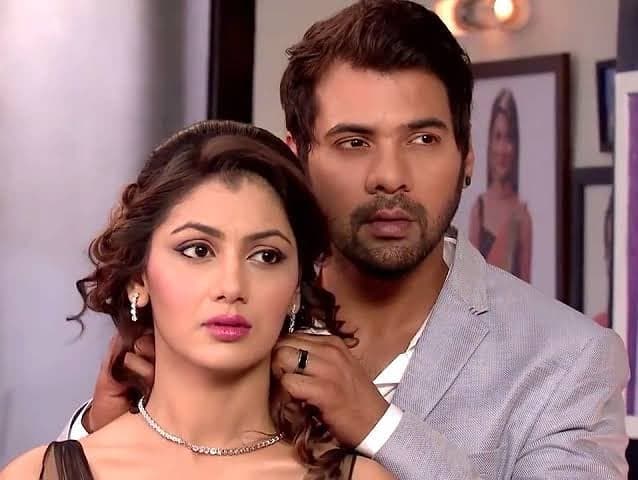 In Twist of Fate June episodes, the odds seem to be against Ranbeer. Rhea has an unrequited love for him while Maya's father forces him to marry his daughter. How will Ranbeer ensure that Prachi never leaves his side?
Twist of Fate teasers June 2021
Will Alia give up on her mission to frustrate Ranbeer, Abhi, and Pragya? Will the people associated with her betray her? Check out these snippets for more details on how heated the drama of Twist of Fate is.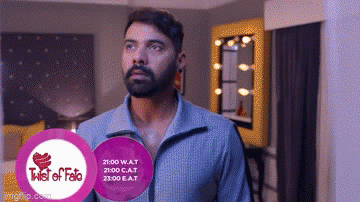 1/6/2021 (Tuesday – E112)
A worker snubs Ranbeer at the workplace following the accusations made by Maya, and Prachi rebukes her. Ranbeer is grateful to Prachi for being an excellent acquaintance and later reveals that he plans to take her and her mother for a coffee date. Elsewhere, Abhi and Pragya have a phone conversation and agree to link up at a coffee bar.
2/6/2021 (Wednesday – E113)
Purab and Abhi see Sanju at the coffee bar and decide to go to him. Meanwhile, Rhea and Alia ask Sanju to get inside the vehicle to avoid being spotted. Prachi and Ranbeer have an argument in front of their kin.
3/6/2021 (Thursday – E114)
Alia sees Abhi coming in their direction. Later, Abhi asks Purab to send him Pragya's contacts, but Alia spots the SMS and sends him the wrong contacts. An angry Pragya contacts Purab to get Abhi's number and posts him an SMS. Meanwhile, Rhea gets ready to launch the second phase of the scheme.
4/6/2021 (Friday – E115)
Prachi sees Maya wandering at the center of the road intending to die, and she whacks her. Later, Maya wants Prachi to be guilt-ridden for offering her support to Ranbeer. Prachi then reveals to the police officer her intention to alter the affidavit she made regarding Ranbeer and Maya's incident. Later, the authorities arrive to handcuff a grief-stricken Ranbeer.
5/6/2021 (Saturday – E116)
Ranbeer makes Prachi talk, and she reveals that she has lost all trust in him, while Pragya discloses that she believes the details in the statement made by Prachi. Later, Pragya changes her mind and believes that Ranbeer is innocent after listening to his confession.
6/6/2021 (Sunday – E117)
People are shocked by the revelation made by Prachi. On the other hand, Rhea reveals to Ranbeer his feelings for him and he thanks her for offering her support to him. Prachi tries to make Ranbeer understand the truth while a student promises to get back at Maya.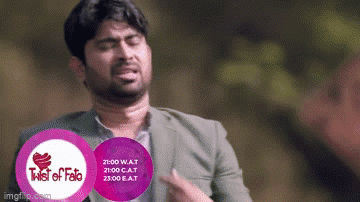 7/6/2021 (Monday – E118)
Saloni launches her scheme, and she reveals certain details to Maya and Rhea, which leaves them worried. She later discloses her plan to Ranbeer. Alia tells Rhea to hold on to the cash she got to ensure Saloni does not say a word, and as she tries to keep the cash, some drop and Abhi questions her about it.
8/6/2021 (Tuesday – E119)
Rhea wonders what Ranbeer is doing at Saloni's place when she spots his vehicle outside. Meanwhile, Prachi collects evidence that will incriminate Maya while Rhea tries to put her life in jeopardy to dismantle the proof. Later, Rhea learns that Prachi is not an opposing force after Ranbeer makes her understand while Prachi tells Abhi he is on Ranbeers side.
9/6/2021 (Wednesday – E120)
Ranbeer comforts a desolate Prachi while Abhi reveals to Rhea that he knows the truth regarding Prachi's accident. Abhi realizes that Rhea's car was at Maya's house before they went there, and he asks him to reveal the truth since he is aware that Alia is working with her. Elsewhere, Sarita Ben hails Prachi home when she sees her in Ranbeer's arms.
10/6/2021 (Thursday – E121)
Abhi and Pragya unsuccessfully try to reach out to each other. Elsewhere, Ranbeer reveals to Prachi about feeling special when he was with her in the rainfall. Later, Rhea spots Ranbeer kneeling before Prachi.
11/6/2021 (Friday – E122)
Abhi purchases flowers for Pragya and goes to where she resides while Rhea watches as Ranbeer presents rose petals to his beloved Prachi. Later, Prachi finds out that Maya is planning a link up that will take place at the shopping centre, and Ranbeer follows her to confirm if she is linking up with an accomplice.
12/6/2021 (Saturday – E123)
People arrive at Vikram's hotel for Maya's betrothal. Sarita Ben reveals to Pragya that she suspects Rhea and Maya are working together while Ranbeer and Prachi dance together.
13/6/2021 (Sunday – E124)
Rhea is working on a scheme to shock Prachi with a live electric current, and suspicious Sarita Ben follows her. Ranbeer and Pragya manage to rescue Prachi before it is too late. Later, Pragya traces Abhi's tone when he takes the stage while Ranbeer confesses to the love of his life. Abhi spots the necklace that Maya has put on.
14/6/2021 (Monday – E125)
Ranbeer demands that Maya discloses her conspirator's identity while Prachi tells Rhea to stop meddling in her relationship with Ranbeer, an issue that fuels Rhea's anger. Ranbeer announces at the party that he is in love with Maya while Maya's father asks her to tie the knot with Ranbeer and celebrate their betrothal in three days.
15/6/2021 (Tuesday – E126)
Maya's dad blames Ranbeer for abusing Maya after she turned down his marriage proposal and threatens to send him and his family to prison if he does not tie the knot with her daughter. Meanwhile, Prachi assures Ranbeer that she will offer him her support every step of the way.
16/6/2021 (Wednesday – E127)
Maya gets a slap from Rhea after revealing her plan to tie the knot with Ranbeer while Prachi and Ranbeer share a special time at the library. Later, Rhea intimidates Maya by revealing the truth about her to her dad, and she promises to expose her as well.
17/6/2021 (Thursday – E128)
Prachi makes unsuccessful attempts to evade Ranbeer at the workplace. He reveals that he wants her by his side forever, and Prachi inquires if he will quit any association with her after becoming Maya's husband. On the other hand, an attorney reveals that Ranbeer might lose after watching his video proposing to Maya.
18/6/2021 (Friday – E129)
The senior to Maya's dad is not willing to lend Vikram and Alia a helping hand, while Prachi finds out that Dimple has disappeared. Meanwhile, the engagement party for Maya ad Ranbeer is underway, but it is interrupted by a strange girl with a covered face who claims to be the wife of Ranbeer.
19/6/2021 (Saturday – E130)
Maya tries to find out the girl's identity. Later, Abhi reveals to Vikram that Maya's family must receive an invitation to attend Holi ceremony while Ranbeer sends a Holi invitation to Prachi and her relatives. Pragya and Abhi promise to only apply colour on each other and nobody else.
20/6/2021 (Sunday – E131)
Aryan wants Ranbeer to stay free of any dirt the entire day, but Prachi vows to stop it from happening. Meanwhile, Pragya plans to make Maya reveal the whole truth.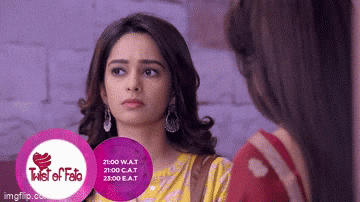 21/6/2021 (Monday – E132)
Ranbeer takes care of Prachi when colour gets into her eye, and she falls into his arms. Drunken Ranbeer confesses his love for Prachi and wants tipsy Maya to come clean regarding the sexual assault incident. Meanwhile, Prachi captures their dialogue with her recorder.
22/6/2021 (Tuesday – E133)
Prachi decides to take the recording to Ranbeer's relatives, but she never reaches as Alia makes her slip and manages to get hold of her cell phone. Later, Alia is accosted by Aryan for stealing the memory card.
23/6/2021 (Wednesday – E134)
Abhi reveals to Meera that Prachi looks more like Pragya than Rhea does. On the other hand, Prachi ignores Ranbeer's call, and he later declines to get away from her residence. He confesses his love for her and is grateful to her for being tolerant.
24/6/2021 (Thursday – E135)
Maya accosts Prachi and Ranbeer when he sees them gazing into each other's eyes. Ranbeer reveals to Maya his feelings for his beloved Prachi, and Pallavi and Daljeet hear the dialogue.
25/6/2021 (Friday – E136)
Aliya makes up her mind to ensure Rhea reclaims Ranbeer and wants to use Maya to end Prachi's life. Prachi reveals to Ranbeer the favourable conclusion of her scheme, while Alia agitates Meera as she tries to exploit Maya. Meera later discovers that Rhea has feelings for Ranbeer, while Maya plans to end Prachi's life by setting her ablaze.
26/6/2021 (Saturday – E137)
Dushyant reveals to Ranbir about Maya's decision to take her own life and threatens to send him to prison. Later, Prachi and Ranbeer, who are suspects in Maya's death, are handcuffed and asked questions. Meera knows all about the occurrence when he receives a call from Aryan, which was meant for Abhi.
27/6/2021 (Sunday – E138)
Pallavi receives a phone call from Ranbeer, who informs him about the arrest, while Inspector Kuldeep reveals everything to Pragya when she calls Prachi. Meanwhile, both Prachi and Ranbeer put the blame on themselves to set each other free. Elsewhere, Alia plans to rescue Ranbeer but ensures Prachi's downfall while news regarding Maya not being dead arises.
28/6/2021 (Monday – E139)
Maya escapes from the motel, but Prachi's family manages to catch her at another hotel. Why did they fake her death?
29/6/2021 (Tuesday – E140)
Ranbeer manages to flee from the police with Abhi's help. Later, Abhi is arrested by the authorities for making Ranbeer escape.
30/6/2021 (Wednesday – E141)
Ranbeer makes Maya understand Prachi's actions while Maya's mother calls Pragya. Later, Ranbeer and Pragya's families work together to set a trap for Dushyant. Maya seeks forgiveness from Ranbeer's kin after learning the truth about Dushyant's intentions.
Ranbeer
Maya's father forces him to marry his daughter or risk going to jail with his entire family for the assault case Maya has against him. Elsewhere, Rhea has feelings for him, but he only loves Prachi and wants to be with her forever. How will he ensure he only stays with his one true love?
Maya
She reveals her wish to marry Ranbeer, but the engagement party does not go as expected. She then plans to set Prachi on fire after Aliya instigates her. Later, she fakes her death with Dushyant's help, which leads to the arrest of Prachi and Ranbeer as the main suspects. She seeks forgiveness from Ranbeer's family after finding out Dushyant's true intentions.
Twist of Fate teasers for June 2021 prove that the oncoming episodes are nothing close to what you envisioned. So, as you prepare for the bumpy ride, ensure to catch the show every day at 21h00 on Zee World.
READ ALSO: Sacred Relationship teasers for May 2021: Mishti returns to India and marries Nannu
Briefly.co.za published Sacred Relationship teasers for May 2021. The sudden change in the trajectory of the show will blow your mind!
Sacred Relationship teasers highlight Mishti and Abir's woes. Nannu and Meenakshi team up to separate them, and Vishambar sends Mishti to live abroad when Abir declines to marry her. However, fate brings them closer to one another. Will they end up together?
Source: Briefly News