Ring of Fire teasers: February 2021
There is more than enough entertainment for all viewers in the Ring of Fire teasers for February 2021. Anurag embarks on a mission to find out more about Ragini because he lost his memory. He is shocked to discover that he almost lost his life for her sake. Will he apologise to Ragini for causing so much pain in her life?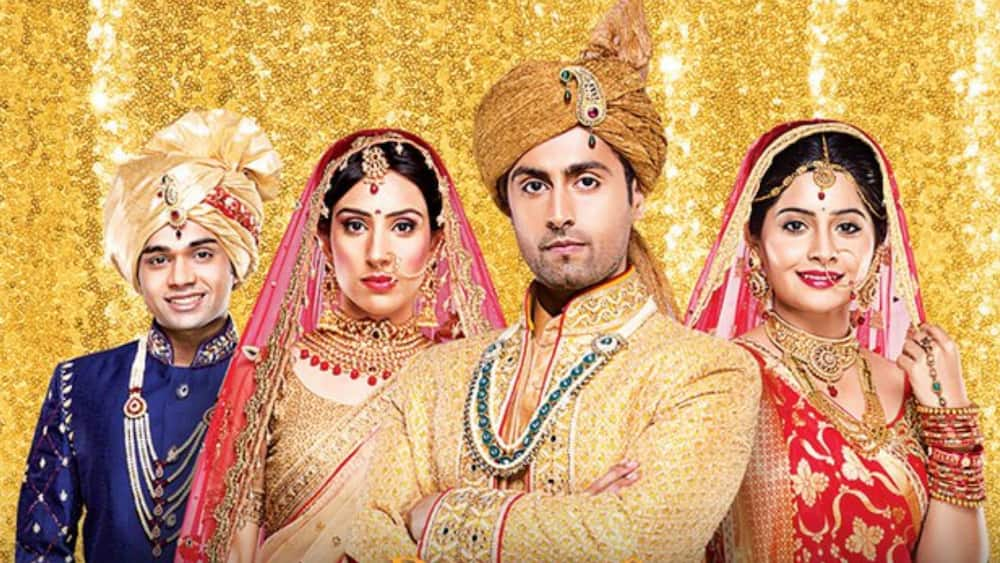 Since the Indian soap opera Ring of Fire premiered last year (2020) after it replaced Married Again 2, fans cannot get enough of it. The twists and turns of love in the episodes are part of why no one wants to miss the show daily. What should you expect from this exceptionally intriguing drama series this month? Here are the highlights of the episodes of Ring of Fire.
Ring of Fire February 2021 teasers
Anurag and Ragini's love story will give you goosebumps, especially if you cherish romantic movies and telenovelas. Tune in on Zee World before the story gets too complicated to understand. Take your time to read the lovely episodes that will air in February. The episodes are so enticing that you will find yourself re-reading them several times.
Episode 69 - Monday, 1st of February, 2021
The doctor meets with Srishti and Vishu, who suffered from what the diwali crackers did. Meanwhile, Anurag finds it challenging to believe that his family could risk their lives to save other people. Dadi becomes weak due to the fast she is observing for 'chatt pooja,' which scares everyone after seeing the situation she is in.
Episode 70 - Tuesday, 2nd of February, 2021
Dadi informs everyone that nobody should bring into the compound soiled shoes because they just installed the 'choolah' for the 'chatt' prayer. Revati requests Ragini and Shrishti to depart from the house after Anurag collapses because he saw the engagement pictures of himself and Shrishti on Sumer's mobile device.
Episode 71 - Wednesday, 3rd of February, 2021
Someone comes to Anurag's house and informs him that the court has placed a hold on his contract. In the meantime, Anurag wonders about the kind of secret Ragini could be hiding from him.
Episode 72 - Thursday, 4th of February, 2021
Vishu hands over the necessary files that Shrishti needs to handle Anurag's case. He also encourages her to make sure that the culprits do not go unpunished for damaging his brother's dream. Ragini pleads for Anurag's forgiveness and confesses that she does not know that he is allergic to 'kishmish'. Shrishti, who is already troubled, does not want Ramish and his guard to locate the hidden camera when they check her bag.
Episode 73 - Friday, 5th of February, 2021
Ragini ruminates on what Anurag told her earlier and how he left after declaring that their relationship is no longer necessary. Shrishti clarifies to Anurag that she had to conceal the truth from him for his well-being.
Shrishti is yet to know that she is falling into a trap that Ramesh Pandey has set. In the meantime, Anurag and Ragini's brother meet to know more about Ragini. Although Anurag cannot remember anything again, he is surprised to find out everything about Ragini and how they married each other, thereby losing his memory in the process.
Episode 74 - Saturday, 6th of February, 2021
Ragini's dad details how Anurag and Ragini got married and how Anurag took the bullet meant to take Ragini's life. Shrishti understands that Anurag and Ragini truly love each other. Vishu and Shrishti go on an assignment so both of them could get more intimate. But then, Anurag's mom plans something devilish.
Episode 75 - Sunday, 7th of February, 2021
In today's Ring of Fire episode, Ragini encourages Vishu to care for Shrishti very well as she cared for everyone in the house. Vishu wakes up early and prepares to serve Shrishti based on what Ragini advised. In the meantime, Ragini wakes up and is surprised to see how Anurag cares for her now.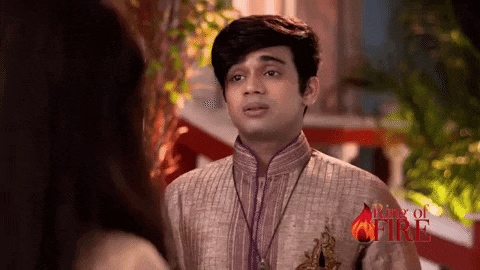 Episode 76 - Monday, 8th of February, 2021
Vishu and Anurag attempt to prepare a cake together for the evening, only for Shrishti to destroy it purposely because she has a better thing to surprise them with for the day.
Episode 77 - Tuesday, 9th of February, 2021
Vishu surprises everybody with the suit he has on when he arrives, while Anurag regains his consciousness and lost memory. After some time, when he wants to talk to Ragini, he becomes unconscious again. Ragini remembers Anurag's promise that once he regains his memory, he will leave the house.
Episode 78 - Wednesday, 10th of February, 2021
Even though Vikram welcomes Ragini back home, he knows she is hiding a painful thing from him. Ragini attempts to fight the stranger that married her forcefully. After the rituals, the stranger lets go of Ragini's hands, and Ragini also takes off the cap covering his face immediately. Surprisingly, she finds out that it is Anurag that forcibly married her.
Episode 79 - Thursday, 11th of February, 2021
Ragini and Anurag receive the blessings of Vikram and from there go to Anurag's place of abode. On the other hand, Anurag requests Ragini to kiss him before Revati enters the room almost when Ragini moves closer to fulfil Anurag's demand.
Episode 80 - Friday, 12th of February, 2021
Brijvan arrives, and the family members become shocked to hear him say Rajjo is Anurag's would-be aunt. Anurag's dad becomes angry with Brij because of Rajjo, his new girl and the claims that they will get married soon. After some time, Revati remains arrogant and pressures Shrishti to bear the rent cost since she stays in her house.
Episode 81 - Saturday, 13th of February, 2021
Rajjo pours white paint on the blackboard Shrishti uses to teach the children in the morning. After Ragini gets to know of it, she confronts Rajjo and warns her not to fight with Shrishti because Rajjo will have to confront her as well.
Episode 82 - Sunday, 14th of February, 2021
Brij becomes drunk at night and soliloquises that he cannot have Rajjo around him, because every other person is committed. Shrishti informs Revati that she cannot find the money she kept in the book. Ragini later finds the money wet and torn inside the clothes she hangs up to dry.
Episode 83 - Monday, 15th of February, 2021
Anurag considers spending time alone with Ragini since Revati will soon be going out. In the meantime, Shrishti confirms with Vishu if he wants both of them to go on a date. As Ragini, Shrishti, and their spouses prepare clay pots, Anurag's mom shows up and locks up their shop for the day.
Episode 84 - Tuesday, 16th of February, 2021.
Shrishti surprises everybody with her mellifluous voice, and eventually, Anurag is challenged to tell Ragini "I love you." Shrishti resolves to participate in the couple's competition after getting to know she could use the monetary prize to settle her rent.
Episode 85 - Wednesday, 17th of February, 2021
Rajjo gets a wrestler to train Brij, who eventually sprains his back while exercising. Vishu expects to meet with Shrishti at the competition venue early, but then, Vishu's mom locks up Shrishti in the storeroom because she does want her to partake in the competition.
Episode 86 - Thursday, 18th of February, 2021
Shrishti's feet hurt shortly before the commencement of the competition. Not minding everything that happened, she eventually emerges as the winner of the competition.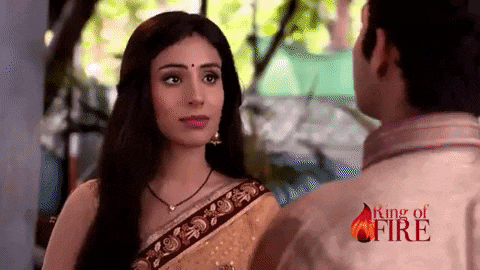 Episode 87 - Friday, 19th of February, 2021
Ragini and Anurag show love to each other. As soon as the baba sights Vishu's face, he says death hovers his head, and his wife will soon be the cause. Everyone in the family becomes shocked.
Episode 88 - Saturday, 20th of February, 2021
Rajjo and Revati proceed with their evil plan.
Episode 89 - Sunday, 21st of February, 2021
A murderer enters Shrishti and Ragini's house. Meanwhile, someone is after Vishu's life.
Episode 90 - Monday, 22nd of February, 2021
Vishu is kidnapped
Episode 91 - Tuesday, 23rd of February, 2021
Rajjo invites a vendor so everyone in the family could choose the cloth they want in preparation for the upcoming wedding. Anurag and Ragini plan to identify whosoever caused the incident, and Revati finally gets attacked. After some time, Revati informs everybody of the plan they are working on.
Episode 92 - Wednesday, 24th of February, 2021
Rajjo intentionally decides to talk about the events that took place the previous night after seeing Shrishti and Vishu descend the stairs. Vishu's dad tells Brij and Anurag what he actually planned to do. Ravi Kishan shows up at the Singh family's residence, and moments after that, everyone in the house introduces him. Also, everybody is delighted to have Ravi Kishan around, and they begin to take photos with him.
Episode 93 - Thursday, 25th of February, 2021
Vidvaan informs Anurag to check everywhere in the house while trying to locate Vishu at the ceremony. After that, Anurag locates the stranger that wants to take Vishu's life. Shrishti's attempt to take Vishu's life stuns everybody, and then, Shrishti becomes unconscious.
Episode 94 - Friday, 26th of February, 2021
Revati walks Shrishti out of the house after she suspects that she has plans to take Vishu's life. After some time, Anurag resolves to make everyone believe that Shrishti is not guilty before going in to announce to them that a godsent psychiatrist has consented to assist Shrishti to get over her tragic bipolar disorder episodes. The doctor confesses that no one can cure Shrishti's condition after seeing how she attacked the psychiatrist, and then, he walks away from the family.
Episode 95 - Saturday, 27th of February, 2021
Shrishti feels as if different unfortunate circumstances are happening because of her recent bipolar attacks. Revati asks Ragini to oversee the ceremony preparation, while Vishu confronts Shrishti and asks her to forgive him. However, Revati enters the room and insults Shrishti for her attempt to take Vishu's life.
Episode 96 - Sunday, 28th of February, 2021
Anurag and Ragini argue over Shrishti's ill-treatment, and in the process, Anurag's dad orders him to take Shrishti to her place. Ragini informs Shrishti that she will identify whosoever is behind the manic behaviour and the person responsible for every negative event that has been happening in the family. Afterwards, Anjali presents a gift to all the women, except Shrishti. This gift includes sarees for her wedding.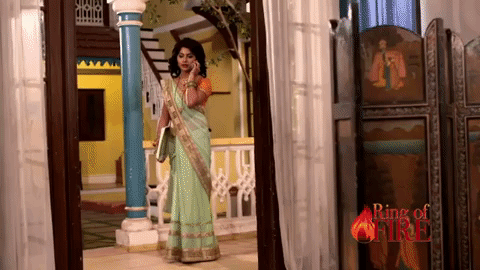 Anurag
Anurag could not believe that his family will risk their lives to save someone else. Upon sighting the engagement pictures of himself and Shrishti on Sumer's mobile device, he faints. Later, he gets to know that the court has stopped his contract, although the show will unveil the reasons as you watch. How he manages to marry Ragini remains a wonder to him until Ragini's dad explained all that happened. He spends some time with her to know her better before making love to each other. Will their marriage last?
Shrishti
Shrishti ignorantly falls into the trap Ramesh Pandey has set, and in an attempt to know Vishu better, both of them take some time off to be together. After knowing that Anurag and Ragini truly love each other, she is left with the sole option of playing along. As much as she desires to partake in a competition, her mom does not want it. Despite all odds, she emerges as the winner. But then, why does she want to take Vishu's life? Besides, will she get over her tragic bipolar disorder?
Now that you know what the episodes of the Ring of Fire teasers for February 2021 are about, missing an episode is like losing a pearl. Therefore, ensure you do not miss any as the premiere episodes broadcast from Mondays to Sundays on Zee World at 19h00.
READ ALSO: Young Dreams teasers: February 2021
Briefly.co.za published Young Dreams teasers for February 2021 that have details about the upcoming and captivating episodes of this series. Charu, the sadist, ruins Gunjan and Mayank's happy moments when she observes them get close to each other. Meanwhile, Rachna desires to make her father proud, even though he is against her joining the college of her dreams.
Source: Briefly News