Nokugcina Elsie Mhlophe bio: age, children, spouse, books, poems, profile
Storytelling has always been an important aspect of human culture, whether you are in Africa or the rest of the world. Certainly, there are differences in style and focus, but wherever you look, the past teaches us the importance of storytelling in human history. Today, we get our stories from a variety of sources. One of the best storytellers in South Africa is Nokugcina Elsie Mhlophe.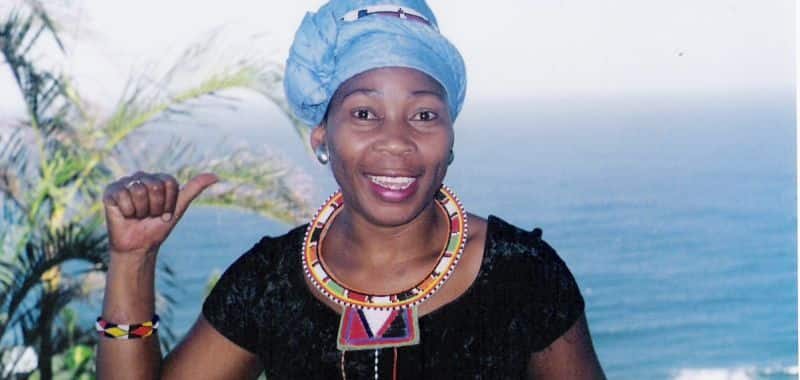 Nokugcina Elsie Mhlophe is a well-rounded career woman. She is an author, performer, playwright, director as well as a poet. Most of her pieces are greatly influenced by her grandmothers' tales. Her writing and performance talents have enabled her to travel to various parts of the world. She has performed in some famous theatres such as the Royal Albert Hall and the Kennedy Centre in the United States of America.
Gcina Mhlophe profile summary
Full name: Nokugcina Elsie Mhlophe
Place of birth: Kwazulu- Natal, South Africa
Date of birth: 24th October 1958
Age: 62 years as of January 2021
Zodiac sign: Scorpio
Nationality: South African
Occupation: Poet, author, performer, director, and storyteller
Biography of Gcina Mhlophe
Nokugcina Elsie Mhlophe was born in October 1958 in Kwazulu-Natal, South Africa. Her mother belonged to the Xhosa tribe, while her father was Zulu. As a young girl, she attended Mfundisweni High School in 1979.
She later worked as a domestic manager and then began to pursue a career in writing and journalism. Her first job was as a news anchor at the Press Trust and BBC Radio. Years later, she worked for Learn and Teach as a writer. Today, the talented poet is recognized as a tireless advocate for literacy among children and adults.
Gcina Mhlophe spouse and children
Dr Mhlophe is married to painter and filmmaker Karl-Heinz Becker. The couple has been blessed with a daughter, Nomakhwezi. Their daughter has followed the footprints of her parents. She is currently a drama student.
Gcina Mhlophe poems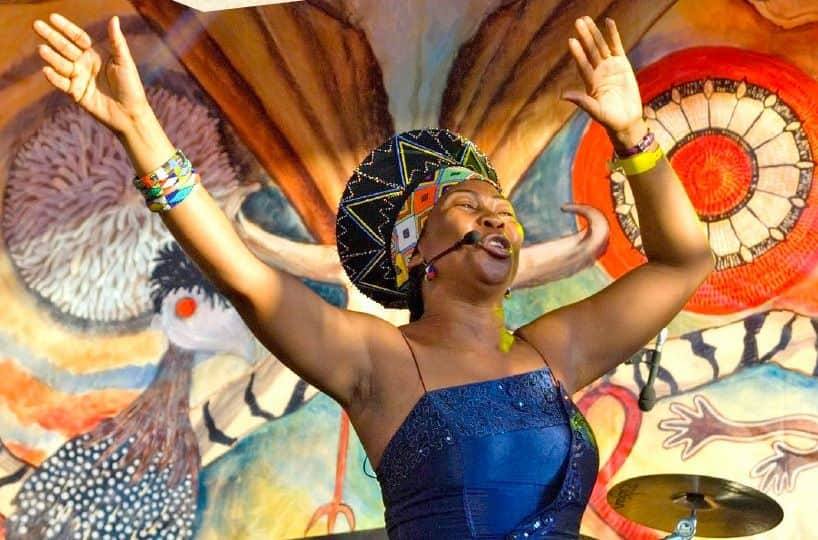 The great poet has written several pieces that have seen her win awards locally and internationally. In 1997, she was recognized as the presenting poet at Poetry Africa and then later as a guest speaker at the Perth Writers Festival. Below are the names of some of her best poems:
The Dancer
Strengthen Love
Sitting alone thinking
Lead us, Son of Tambo!
History is a heavy matter
Gcina Mhlophe books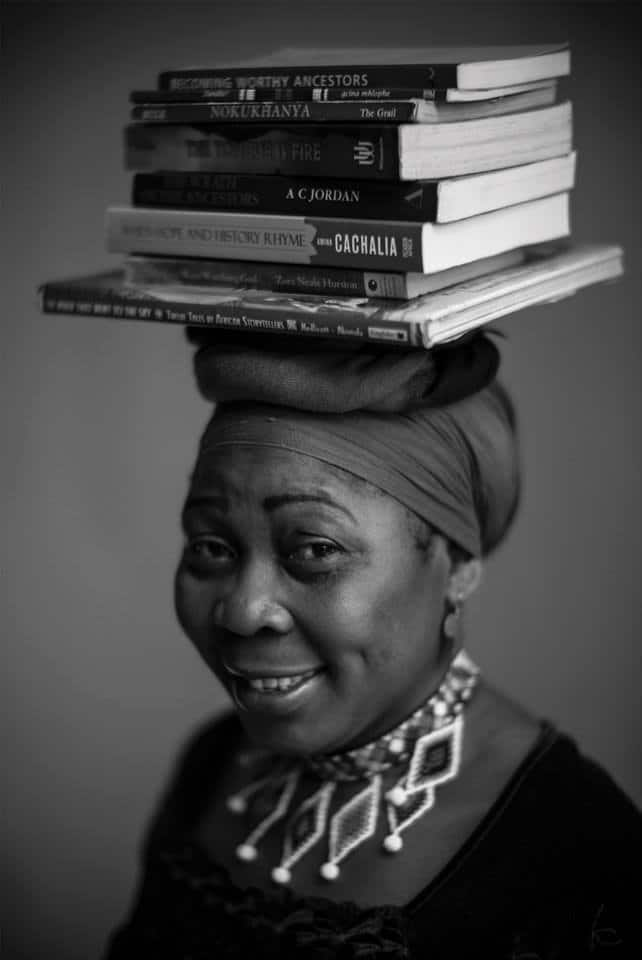 Nokugcina is one of the few women who have mastered the art of writing in a country dominated by males. Gcina Mhlophe children books encourage the audience to read. Her work is mainly in four languages: English, Zulu, Xhosa, and Afrikaans. Below is a list to help you search for her books:
African Tales (One World, One Planet)
Stories of Africa
Our Story Magic
Love Child
Queen of the Tortoises
The Singing Dog
The Story of Mazanendaba
Gcina Mhlophe quotes
Good quotes help to tell a story and enhance the credibility of a news story or speech. Words that are crafted well can leave a lasting impact on the world. Below are some of the famous quotes of Nokugcina.
"Let us fight, forward ever, backward never."
"I tell stories in order to wake up stories in other people because I truly believe that every living being has got a story to tell."
"Stories are our friends, our counsellors, and our teachers. They are a means of nurturing a moral culture in the hearts and minds of people. They stir the imagination, they bring together people and they break down barriers. It is a tradition we must never lose in the rush to the cities."
Gcina Mhlophe awards
The poet has won several accolades, including an Obie Award, a Noma Award nomination for her children's book Queen of the Tortoises (1990). She has also received a BBC Africa Service Award for radio drama.
Gcina Mhlophe contact details
Below are Gcina Mhlophe profiles on social media that may help you in your bookings: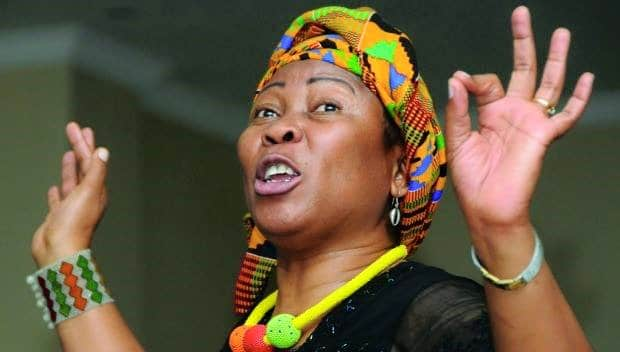 Frequently asked questions
Here are some of the most searched questions about the author. The info given is up-to-date and sourced from reliable sources.
How did Gcina Mhlophe become famous?
Elsie is most famous for writing both music and stories for children. Her work has been used in different institutions around the world. The talented writer has also appeared on the SABC TV series called Friends and Gcina. In 1983, she was the leading actress in a play called Umongikazi, which later spread to different countries in the world.
Is Gcina Mhlophe married?
Gcina is married to Karl Becker, whom she met while she was on tour in Germany in 1988. Together they have been blessed with a daughter named Nomakwezi. She has travelled the world with her daughter since she was six months old.
How old is Gcina Mhlophe?
The poet was born in October 1958 in Kwazulu-Natal, South Africa. As of January 2021, Gcina Mhlophe age is 62 years old. She celebrates her birthday on 24th October.
What was Gcina Mhlophe first play?
When she went to Johannesburg, she began working with Maishe Maponya and Barney Simon. Together they worked at the Market Theatre, helping to create and perform Umongikazi: The Nurse. The play aired in 1983.
Gcina Mhlophe stories have been praised as lyrical, and her play Have you seen Zandile? is known for the universality of its themes. However, she has been criticized for not writing more overtly political issues. Nokugcina Elsie Mhlophe has responded to this by stating that she enunciates a political statement each time she writes about her life as a South African woman.
READ ALSO: Snowy Khoza bio: age, business, education, contact details
Briefly.co.za published an article about the great Snowy Khoza. She is one of the most influential women in Africa today. Snowy is an inspiring, independent thinker, passionate caregiver, a development activist, and above all, a role model.
Dr Snowy Khoza has continuously strived to create sustainable support systems for children and families in need of care. She has proven to be one of the most resilient yet benevolent individuals who dedicate much of their time and energy to making life-changing differences to others.
Source: Briefly News