SAMA awards 2020 nominees full list and simplified voting procedure
Four months ago, a lot of activities that involved congregating were put on hold to accommodate the new normal, and everyone thought that the situation was going to last for a couple of days. More than 100 days in, it looks like the situation might last longer than anyone had anticipated, hence the need to devise new means of going about these activities. For this reason, this year's SAMA awards are going to be unique. Would you like to know why? How about reading on to find out more?

On 26th March 2020, the organisers of the SAMA awards were forced to postpone the date of the event indefinitely. This was because of the looming danger that the spread of coronavirus in the country was posing. However, since it looks like it might take a while before we go back to the old life that we've always known, we might have to learn to embrace the new normal. As a result, the 26th edition of the SAMA awards might be one of a kind.
SAMA awards 2020
Recently, the BET awards for 2020 were held in a virtual event that saw artistes perform from their homes. Despite it being an unusual event, it was a success. It might have probably influenced the organisers of the South African Music Awards to think of other ways of having the event without people congregating. These details explain how and when the event will be held. It also provides the details of the list of the nominees and how to vote for them.
SAMA awards nominees full list
On 9th July 2020, the organisers of the event released the details of the nominees, and sadly, Master KG and Makhadzi were not featured in the list. None the less, these are the SAMA awards nominees list for the different categories and the codes assigned to each one of them.
Music Video of the Year
These are the songs that made it to the nominations for this category. The list also includes the codes for each song.
(M1) 'Supa Dupa' – K.O
(M2) 'SMA' – Nasty C ft. Rowlene
(M3) 'Fetch Your Life' – Prince Kaybee ft. Msaki
(M4) 'Umahlalela' – Simmy
(M5) 'Whipped' – Tellaman ft. Shekhinah and Nasty C
(M6) 'My Dali' – TNS ft. Indlovukazi
(M7) 'Gugulethu' – Prince Kaybee ft. Indlovukazi, Supta and Afro Brothers
(M8) 'Khethile Khethile' – Kwesta ft. Makwa, Tshego AMG and Thee Legacy
(M9) 'Joy Joy' – Black Motion ft. Brenden Praise
(M10) 'You' – Holly Rey
(M11) 'Jika' – AKA ft. Yanga Chief
(M12) 'Say U Will' – K.O ft. Nandi Madida
(M13) 'Abantu' – Mobi Dixon ft. Samthing Soweto
(M14) 'Koko' – DJ Maphorisa and Kabza de Small ft. Mhaw Keys
(M15) 'Mai Zuzu' – TLT ft. Thabsie
(M16) 'This is Love' – Lady Zamar
(M17) 'Ngwana Daddy' – DJ Sumbody ft. Kwesta, Thebe, Vettys and Vaal Nation
(M18) 'Baby Are You Coming' – 'Zero12Finest ft. Thamagnificent 2
(M19) 'Love You Tonight' – MFR Souls Ft. Kabza De Small, DJ Maphorisa and Sha Sha
(M20) 'Umlilo' – DJ Zinhle ft. Mvzzle and Rethabile
READ ALSO: Prince Kaybee dominates SAMA nominations and Master KG gets none
Record of the Year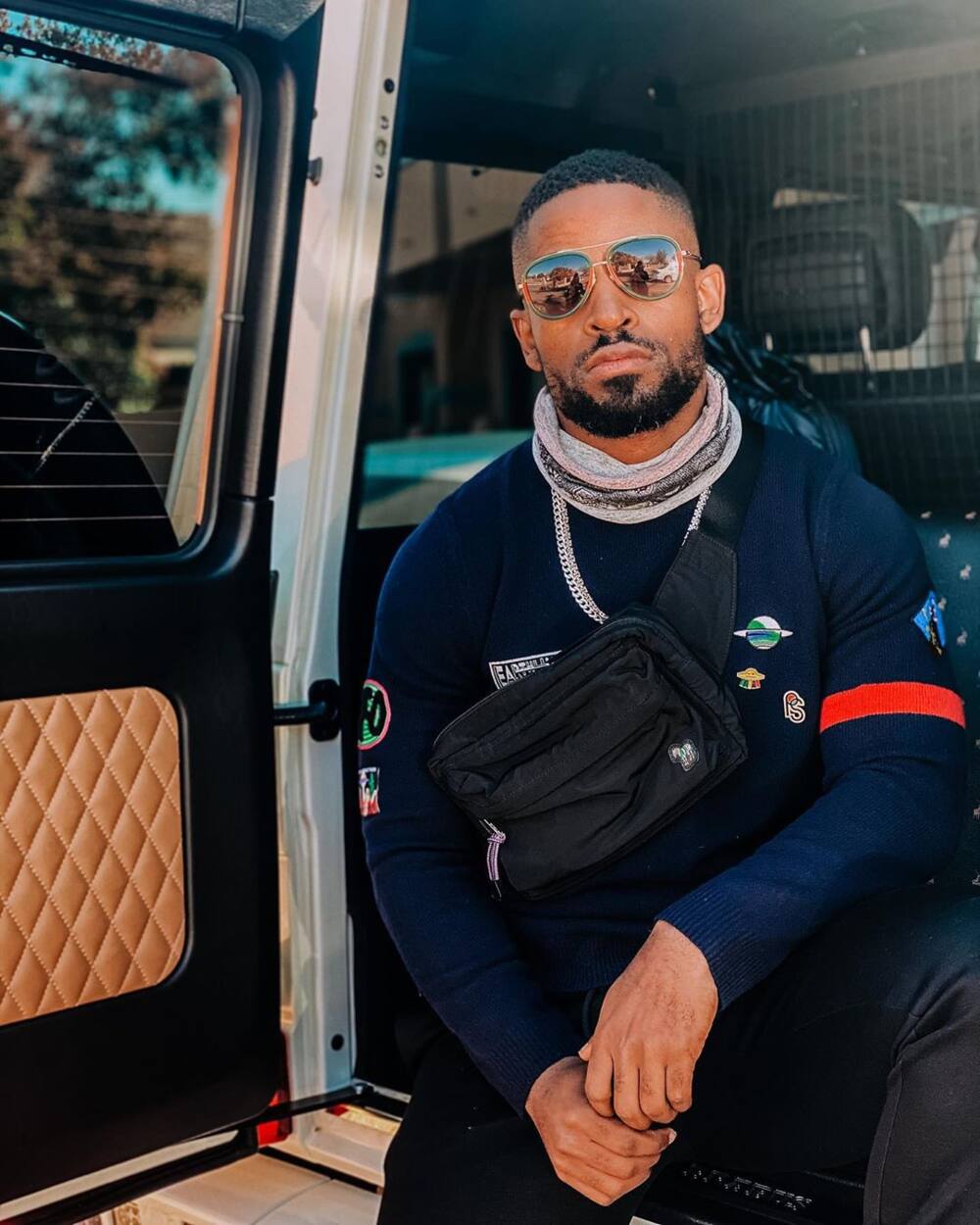 This list provides the artists and the records that made it to the nominations for the SAMAs 2020. The list also provides the codes that have been allocated to the hits.
(R1) 'Fetch Your Life' – Prince Kaybee ft. Msaki
(R2) 'Whipped' – Tellaman ft. Nasty C and Shekhinah
(R3) 'Umlilo' – DJ Zinhle ft. Mvzzle and Rethabile
(R4) 'SMA' – Nasty C ft. Rowlene
(R5) 'Into Ingawe' – Sun-El Musician ft. Ami Faku
(R6) 'This is Love – Lady Zamar
(R7) 'Akulaleki' – Samthing Soweto ft. Sha Sha, DJ Maphorisa and Kabza De Small
(R8) 'Gugulethu' – Prince Kaybee ft. Afro Brothers, Indlovukazi and SUPTA
(R9) 'Supa Dupa' – K.O
(R10) 'You' – Holly Rey
(R11) 'Shesha' – De Mthunda & Njelic
(R12) 'Sondela' – Tresor ft. Msaki
(R13) 'No Ties' – Tshego ft. King Monada
(R14) 'Jika' – AKA ft. Yanga Chief
(R15) 'Ibhanoyi' – Blaq Diamond
(R16) 'LaLaLa' – Black Coffee ft. Usher
(R17) 'Kokota' – Kaygee Daking & Bizizi ft. Killer Kau
(R18) 'My Dali' – TNS ft. Indlovukazi
(R19) 'Joy Joy' – Black Motion ft. Brenden Praise
(R20) 'Labantwana Ama Uber' – Semi Tee ft. Miano and Kammu Dee
SAMA voting procedure
If you wish to vote for your favourite song in the two SAMAs categories, you can do so by sending the SMS code of the song to 33444. Alternatively, you can vote by dialling *120*273# or on the My Muze platform.
READ ALSO: Makhadzi shares disappointment after #SAMA26 nomination snub: "So sad"
SAMA awards dates
Unlike the previous years where the event would take place on one day, the 26th edition is going to take place on five different episodes that will stream between 3rd August and 7th August 2020. The episodes will run from 9:30 pm, and the first four will be thirty minutes long. The last episode, which will be the grand finale, will be 45-minutes long. Fans and viewers will watch the performance on Mzansi Magic (DStv 161) or stream online on My Muze by Vodacom.
The SAMAs theme for this year will be "ForThaKultcha".
Q&A
These questions and answers will provide you with all the required details on the awards.
What is SAMA awards?
These are the awards that the Recording Industry of South Africa's music industry organises to recognise the top artists in the country.
What are the rewards at SAMA?
The winners of the event win a gold-plated statuette, which is called SAMA.
The pandemic has brought a stand-still to many aspects of life. However, the only thing that it has not done is stopping music production. You can support the artists by voting for them. These details on SAMA awards 2020 will come in handy in the voting process.
READ ALSO:
Marsai Martin responds to trolls who criticised her look at BET Awards
Nomzamo Mbatha and her legs looked stunning for the BET Awards
Sho Madjozi speaks on Burna Boy beef: "I'm not scared of anyone"
BET Awards 2020: Burna Boy wins Best International Act award
Source: Briefly News