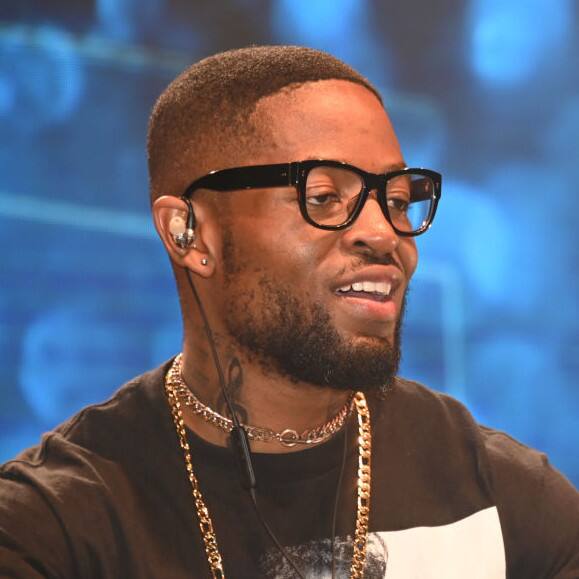 Prince Kaybee
Birth name: Kabelo Motsamai
Born: 15 June 1989
Place of birth: Senekal, near Welkom, South Africa
Nationality: South African
Main activity: DJ and musician
Musical genre: House, Afro-house, dance, electronic
Kabelo Motsamai, better known as Prince Kaybee, is a renowned South African DJ and musician who has a large fan base and many accolades. His breakthrough came in 2015 when he won the second season of the SABC1 reality show, 1's and 2's. He is also famous for his energetic shows and his partnerships with other artists.
Career
Prince Kaybee had a passion for DJing and he moved to Bloemfontein, where played in clubs and also made his own tracks. In 2015, he participated in the 1's and 2's contest and came out as the winner, beating nine other competitors. This enabled him to sign a contract with Universal Music Group and release his first album, Better Days.
In 2017, he launched his second album, I Am Music, which included the songs Charlotte, Yonkinto and Friend Zone. In 2018, he won a SAMA for Male Artist of the Year.
In 2019, he released his third album, Re Mmino, which contained the songs Fetch Your Life, Gugulethu and Banomoya. The album won him three SAMAs for Male Artist of the Year, Album of the Year and Best Dance Album.
In 2020, he released his fourth album, Project Hope (Season 1), which was a collaborative project with nine female vocalists who he discovered through social media. It featured the songs Tlogelo Piano, Indoda and Yehla Moya.
In 2021, he released his fifth album, The 4th Republic, which included the songs Uwrongo, Hosh and Umenitosha. The album is a celebration of his musical journey and his fans' support.
Personal life
Prince Kaybee is very private about his personal life. He has a son named Mnino Milani, who was born in October 2021. He reportedly has a daughter as well with a woman he had a brief relationship with.
He also has 35 siblings on his father's side, who had children with several different women. He is the youngest and his mother's only child.
Prince Kaybee has been associated with several women in the past, such as Brown Mbombo and Zola Mhlongo. However, he has not verified any of these relationships.
In 2021, he admitted that he cheated on his girlfriend with Hazel Mahazard after she exposed their affair on social media.
Awards
Prince Kaybee has won many awards for his music throughout his career. Some of them are:
South African Music Award for Male Artist of the Year (2018, 2020)
South African Music Award for Album of the Year (2020)
South African Music Award for Best Dance Album (2020)
Metro FM Music Award for Best Dance Album (2016)
Metro FM Music Award for Best Remix (2017)
DStv Mzansi Viewers' Choice Award for Favourite Song of the Year (2020)
Discography
Prince Kaybee has released five studio albums and several singles in his career.
Wajellwa (2015)
Better Days (2015)
Friend Zone (2015)
I Am Music (2017)
Fetch Your Life (2019)
Gugulethu (2019)
Re Mmino (2019)
Uwrongo (2021)
Hosh (2021)
Project Hope (Season 1) (2020)
Ebabayo (2021)
Sofaslahlane (2021)
The 4th Republic (2021)