What is the most spoken language in South Africa? Top 11 SA languages
Language is a verbal representation of culture and people. South Africa is considered the rainbow nation since it is one of the most ethnically diverse nations on the continent. Centuries ago, the country was majorly inhabited by the pastoral Khoikhoi, the hunter-gatherer San, Xhosa, and Zulu, which is the most spoken language in South Africa.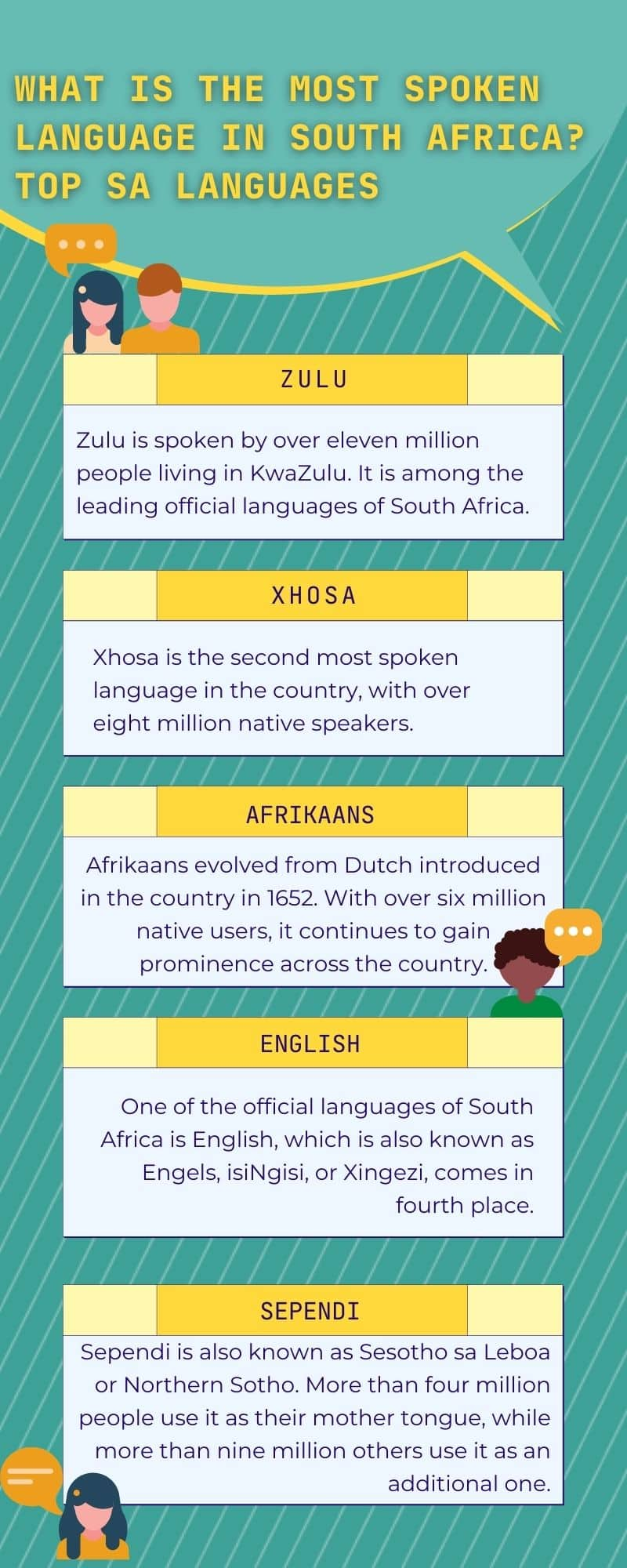 For decades, the languages recognised by the constitution included English, European-Dutch, and Afrikaans. For many years, most of the local varieties were disregarded, despite being spoken by more than 80% of the country's population. According to the Council for Foreign Relations, the 1996 constitution review gave new official protection to all the country's major languages. So, how many official languages in South Africa are recognised by the constitution?
11 languages of South Africa
The constitution recognizes 11 SA languages. Initially, the nation had 34 languages, but four Khoesan dialects have become extinct. Out of the remaining 30, 19 are less famous. Here are the most common ones.
1. Zulu
Zulu is spoken by over eleven million people living in KwaZulu. It is among the leading official languages of South Africa. It is estimated that about 22.7% of the citizens speak the isiZulu. Out of these, 99.4% are black.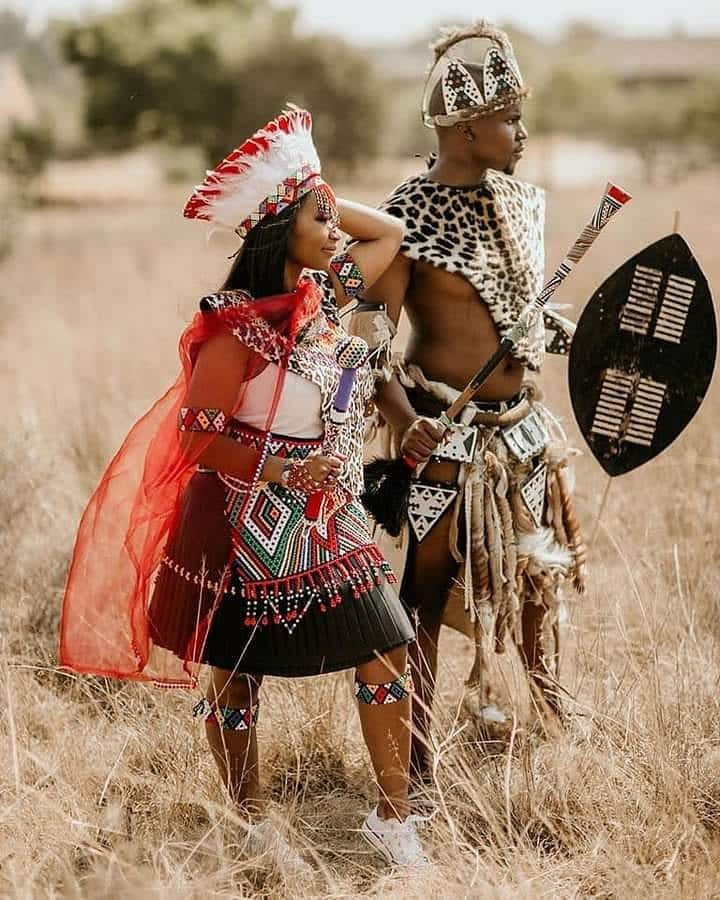 2. Xhosa
Xhosa is the second most spoken language in the country, with over eight million native speakers. Over the years, Xhosa has become steadily popular, and about eleven million people use it as an additional language, and about 16% of the country's population uses it as a first one.
3. Afrikaans
Afrikaans evolved from Dutch introduced in the country in 1652. With over six million native users, it continues to gain prominence across the country. Currently, more than ten million people use it as a second lingo. Afrikaans is one of the most spoken languages in South Africa.
4. English
One of the official languages of South Africa is English, which is also known as Engels, isiNgisi, or Xingezi, comes in fourth place. Over four million people speak it, and it is widely used in the country's public affairs, especially in business, government, and media. It is spoken by at least 9.6% of the country.
5. Sependi
Sependi is also known as Sesotho sa Leboa or Northern Sotho. More than four million people use it as their mother tongue, while more than nine million others use it as an additional one. Currently, about 9.1% of the entire population speaks Sependi.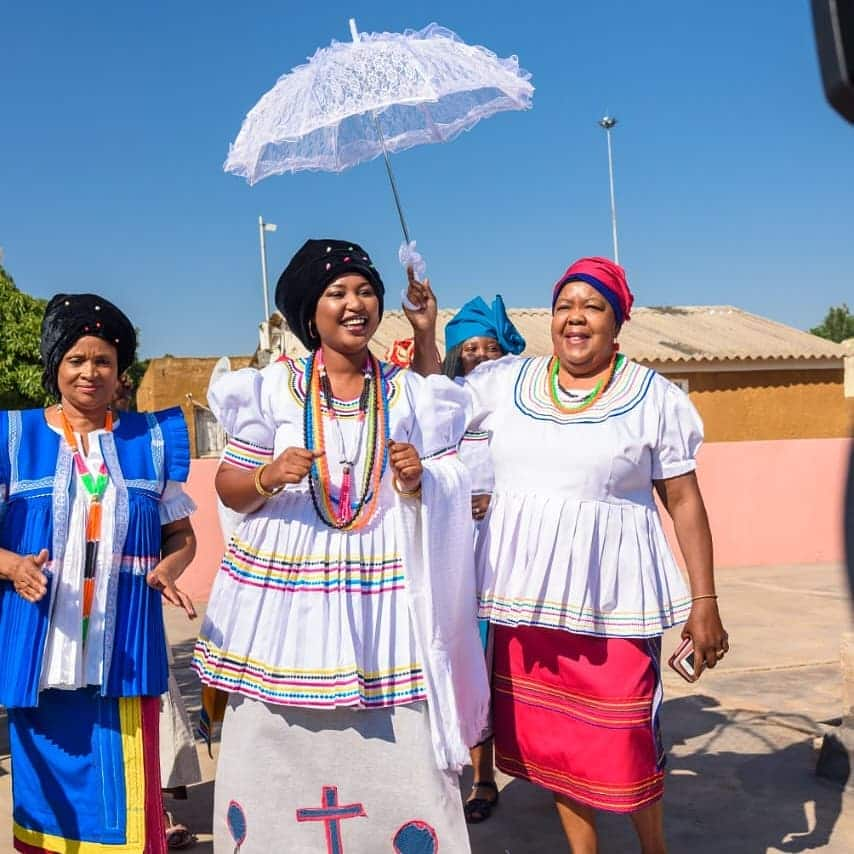 6. Tswana
Tswana, also known as Setswana, is spoken by about four million people from early childhood. However, there are over seven million people who use it as a second lingo. About 98.3% of those who speak Tswana as their mother tongue are black, while about 1% is of other races.
7. Sotho
Sotho is spoken by more than three million people as their native language, primarily in the Free State. Over eight million citizens learnt it and use it now. Sotho is mainly spoken by the blacks, who make about 99% of all native speakers. About 9.4% of the entire nation's population know it.
8. Tsonga
About 2.2 million citizens speak Tsonga as their mother tongue. More than three million others use it as a second tongue. Tsonga is mainly concentrated in the North-Eastern region, especially in the South Africa-Mozambique border.
9. Swati
Swati is a Nguni language that is spoken in Mpumalanga and areas along the South African-Swaziland border. It is among the least spoken South Africa languages, with only about one million native speakers using it. Nonetheless, at least two million others have learned it as a second lingo.
10. Venda
It is also known as Tshivenda and is used by at least one million people. About 1.7 million people use Venda besides other languages. The Venda is spoken mainly among the Sotho-Makua-Venda sub-family and is common for the North-Eastern parts of Limpopo.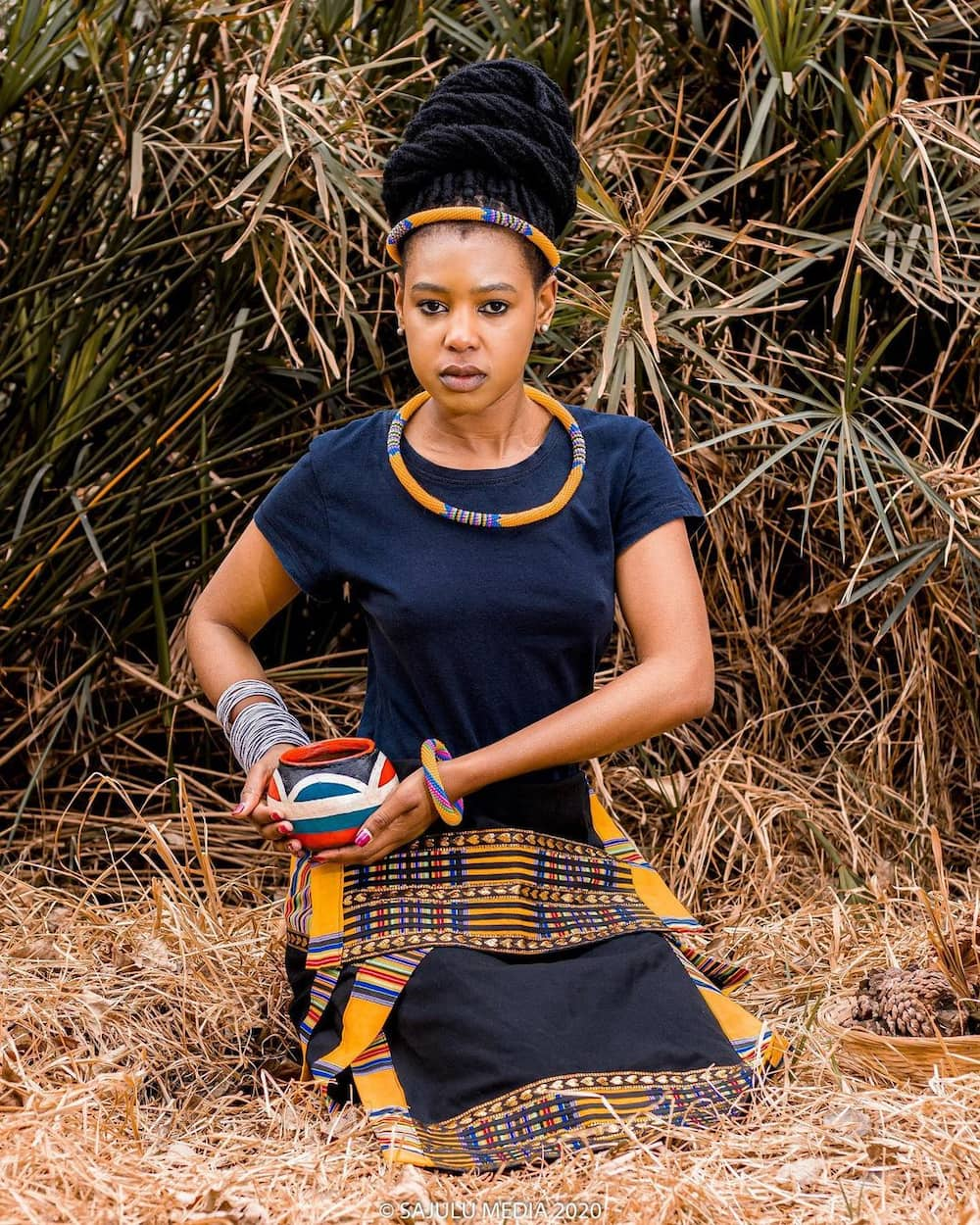 11. Ndebele
Ndebele is used by about 1.09 million natives. It is confined to only a few areas, including Gauteng and Mpumalanga. Only 2.1% of the population speak Ndebele. Like many of the South African official languages, isiNdebele is a Nguni lingo.
Frequently asked questions
The different languages are part of the rich cultures that are found in the country and in Africa at large. It is a form of expression and communication. Below are some questions to ease your queries.
Which language is mostly spoken in South Africa?
The most spoken language in South Africa is Zulu, also known as isiZulu. It is a Nguni language that is used by about 11.6 million individuals as their first tongue and 15.7 million others as their second tongue.
What are the top 3 languages spoken in South Africa?
The top three most used South African languages are Zulu, Xhosa, and Afrikaans. Zulu has about 27.3 million speakers, while Xhosa and Afrikaans have 19.1 million and 17.2 million speakers, respectively.
What are the top 3 languages spoken in Africa?
The top three tongues widely used in the continent are Kiswahili, Arabic, and French. According to Africa Facts, Kiswahili is a Bantu tongue that has over 100 million speakers, especially in Morocco, Egypt, Algeria, and Djibouti. Arabic, on the other hand, is Semitic that is also spoken by over 100 million people. Although French is a European lingo, it is used in 26 countries, including Gabon, Ivory Coast, Guinea, and Mauritius.
What is the most commonly spoken language in the world?
Based on the number of native speakers, the most commonly spoken tongue in the world is Chinese. According to Babbel, Chinese is used by more than 1.3 billion people, unlike English, which is used by approximately 379 million speakers.
Zulu, which is the most spoken language in South Africa alongside the other numerous lingos spoken in the country, makes up part of what the nation is today. There are different cultures, many tribes, several races, but all make one nation.
READ ALSO: 5 of Mzansi's most spectacular traditional weddings of the year 2020
Briefly.co.za put together a list of the top 5 most spectacular Mzansi weddings in 2020. This year has not been the best for most people after the surge of the COVID-19 pandemic. However, some people did not let this put them down and had their traditional wedding ceremonies. Check out the list to see the cute couples, their traditional weddings, and attire.
Source: Briefly News