Top 20+ little known Black History facts you need to know today
Black History is full of many fantastic and incredible events. In the black archives, many little known Black History facts are incredibly mind-blowing. Although these facts may not be as popular as the all-time Martin Luther King Jr's I have a dream speech, history still speaks much about the nonnegligible achievements of reputable men of the black race.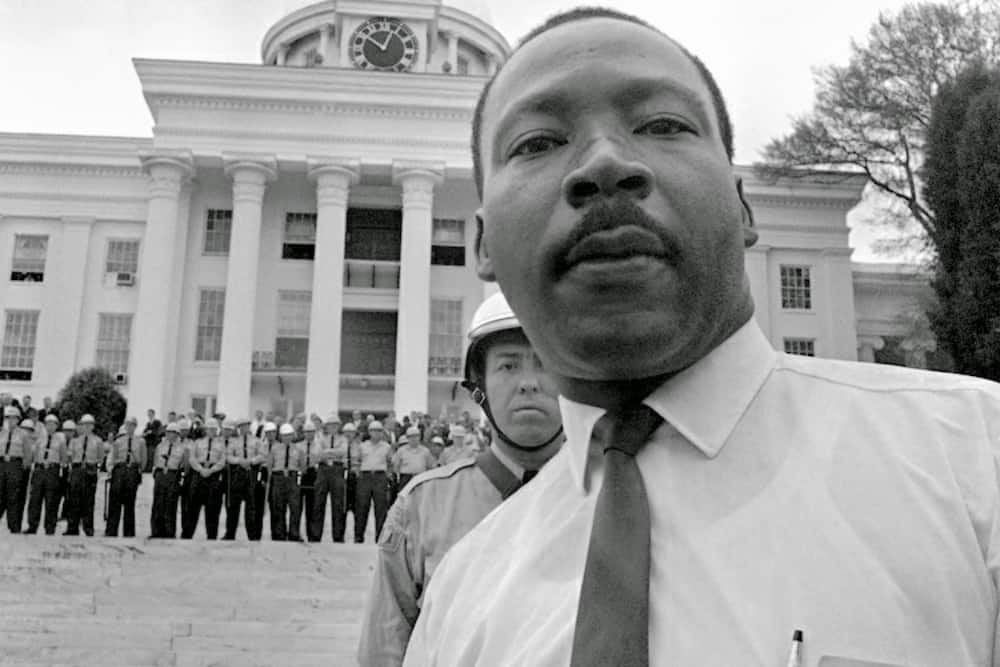 February is known as Black History Month. But then, why is it called Black History? You may wonder. Initially, in 1926 Carter G. Woodson initiated a week to celebrate Negro history, but 50 years after, the celebrations metamorphosed into a month-long event.
Interesting Black History Month facts
Also known as African-American History Month, Black History Month is an annual observance originating in the United States. Governments in Canada and the United States have officially recognised the celebration. While the United States and Canada celebrate it in February, Ireland, the United Kingdom, and the Netherlands observe it in October. Check out some facts about the celebration below.
1. The Stono Rebellion in 1739
Black History is memorable because heroic moments can never be wiped off the sands of time. The facts are still laid down with their effects visible in the world. The Stono Rebellion was organized by black Americans against slavery.
2. Thomas Paine published an anti-slavery tract
With his influence in politics, Pauline, a black American, campaigned for the abolishment of slavery. He published his tract in 1775 and also became a founding member of the Philadelphia anti-slavery society.
3. Daniel Hale Williams performed the first successful chest operation
In Daniel's time, black doctors were not allowed to practice medicine in white hospitals, but Daniel was not defeated. He opened his hospital, the Provident Hospital. On the 9th of July, 1893, Daniel performed a successful chest operation on James Cornish, which made James live another 20 years after.
4. Revolutionary war between 1775 and 1782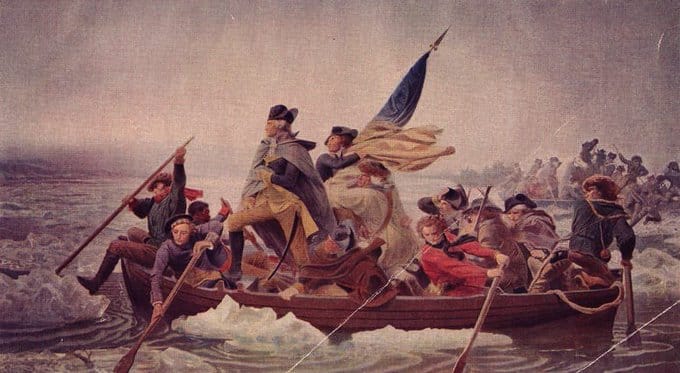 During the period of the revolutionary war, blacks fought for the British and American nations. The blacks were instrumental in the war. Their loyalty to any of the countries depended on whichever was granting freedom.
5. Battle of Trenton
Prince Whipple was a black American soldier who crossed Delaware with General Washington on the 25th of December, 1779. This was because of the revolutionary Battle of Trenton.
6. Massachusetts grants African-Americans the right to vote
On the 9th of February, 1780, Captain Paul Cuffe and six other black locals in Massachusetts sued the state, and they won. Their case was that if they were not allowed to vote, they would not pay taxes. The court ruled in their favour, and these seven men were later awarded full civic rights.
7. Slave revolt in Louisiana in 1811
Before the present-day movement against racial discrimination began, Charles Deslondes and an army of enraged men armed with knives and hoes fought for the freedom of blacks.
8. Harriet Tubman rescued black slaves
Harriet walked the Earth between 1820 and March 1913. Having escaped slavery, she went on a mission to release members of her family from the same. She is famous in history as General Tubman, the conductor of the underground railroad.
9. Jackie Robinson broke the colour line practice that was prevalent before the 19th century
Robinson played baseball, and on the 15th of April, 1947, his uncommon talent earned him a place on the Ebbets field for a major league game.
10. Martin Luther King Junior's I have a dream speech
What are some Black History names? One of them is Martin Luther King Junior. On the 28th of August, 1963, he gave his famous speech at the end of the March on Washington when 250,000 Americans united at the Lincoln Memorial.
11. John Mercer Langston was the first black lawyer
John Mercer was called to bar in 1854 at Ohio, and the following year, he was elected as town clerk for Brownhelm. This made him the first black man who was legally elected into a public office in the United States.
12. Mildred Jeter's marriage reversed the ban against interracial marriage
Mildred Jeter, a black woman, got married to a white man named Richard Loving in 1966. Through them, a racial ban on intermarriage that existed for 302 years was reversed.
13. Jack Johnson became the first African-American heavyweight champion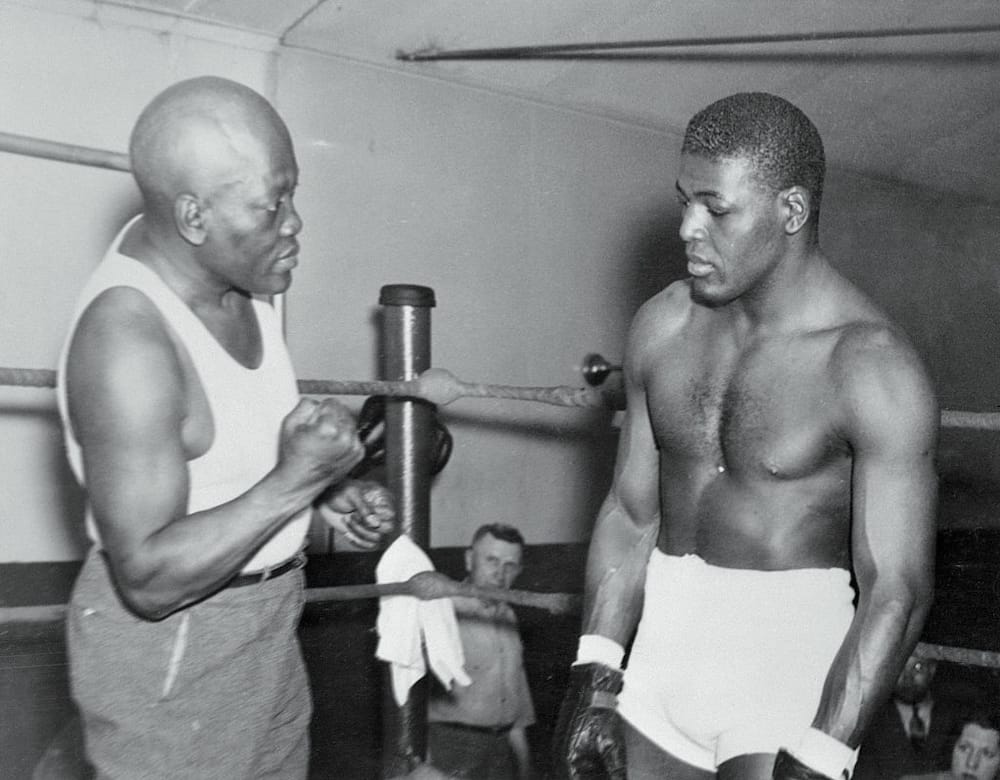 Amidst the severe competition and discrimination in his time, Jack was able to win the World Heavyweight Champion boxing title in 1908. He also held this title as an undisputed champion for seven long years.
14. The Quakers protested against slavery in 1968
After 88 years of authoritarian resilience, the Quaker community was able to dislodge human trafficking and slave.
15. Thurgood Marshall was the first-ever African-American Superior Court justice
President Lyndon B. Johnson appointed the dogged black attorney as the state's superior justice in 1967, and Thurgood did a thorough job enforcing justice. He held the position for 24 years before he retired.
16. Carter G.Woodson inaugurated the Black Week celebration
Who was the first Black History person? Carter G. Woodson is worth considering. He courageously put together a movement to celebrate the black people without fear or favour, even amidst rising discrimination and opposition.
17. Oprah Winfrey is an African woman billionaire
Even in the niche of world billionaires, blacks make their mark. Oprah Winfrey, Michael Jordan, and Robert Johnson, to mention a few, are wealthy African people. They have numerous establishments turning in millions of dollars to their account.
18. George Washington was a brilliant black scientist
When considering little known Black History facts inventors of all time, a scientist like George Washington takes the centre stage. George invented over 300 peanuts derived products that provide a variety of meals and life helping household products. Some of his researches created products like coffee, cheese, flour, soap, cosmetics, and medicinal oils.
19. Kamala Harris is the first black female vice president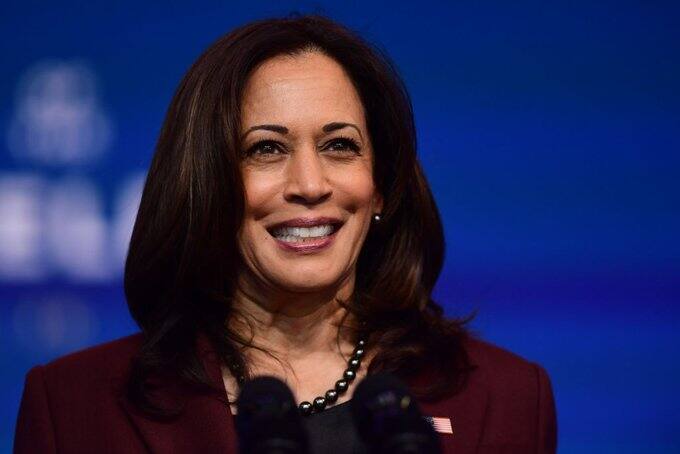 Considering some little known Black History facts 2021, Kamala Harris is leading the column. In the just-concluded 2021 U.S presidential election, Kamala and Joe Biden won the polls. The success of this made Kamala become the vice president-elect.
Besides the former president, Barack Obama, the first African-American president-elect of the United States, that of Kamala, an African woman in the corridors of power, is truly a stunning feat that has never occurred before now.
20. Shirley Chisholm held a major office in the U.S. politics
Shirley Chisholm was the first black woman elected to become a U.S. House of Representatives member.
21. Jesse Owens won four gold medals at the Berlin Olympics
At the Berlin Olympics of August 1936, Jesse did Africa proud. He singularly won four Olympic medals to prove to the world that blacks are indeed super gifted.
22. Abolishing Philadelphia's public trolleys
Who was a famous black leader? Octavius Valentine Catto was the most renowned civil rights activist in Philadelphia in the 1900s. His contributions brought about abolishing Philadelphia's public trolleys and the 15th amendment on the discrimination on voting. Catto was shot while he was 32 years old, but a monument to him was erected at Philadelphia City Hall.
Who are the Black History heroes?
We cannot possibly mention all the men and women of influence in Black History. Nevertheless, some heroes have done great jobs that cannot be forgotten so soon. People like Bessie Coleman, the first black woman to fly an aeroplane; Ruby Bridges, the first black to attend an all-white elementary school; and Francis Harper, the woman who helped slaves escape to Canada through an underground railroad, will always be celebrated.
Considering the little known Black History facts discussed above, if you are a black person, you must endeavour to walk with your head raised high in pride because of the rich heritage. Being black is worth celebrating and this February, join other Africans worldwide in extolling the African roots from which you hail.
READ ALSO: Some of the cheapest share trading platform South Africa 2021
One of the most profitable businesses today is online trading. As published on Briefly.co.za, trading online has come to be one of the best opportunities that people have started exploring in the country. The reason is because of the immense opportunities that it opens up to those who understand the operations of the business. Check out some of the cheapest trading platforms you can work with from the article.
Source: Briefly News