Hlengiwe Lushaba bio: age, family, education, pictures, movies, awards
Hlengiwe Lushaba is one of the few extraordinarily talented South African ladies. She is a renowned actress and choreographer. Apart from her artistic work, Lushaba is also popular for playing Khethiwe in Mzansi's Gaz'lam (2005) drama television series. What else would you love to know about her?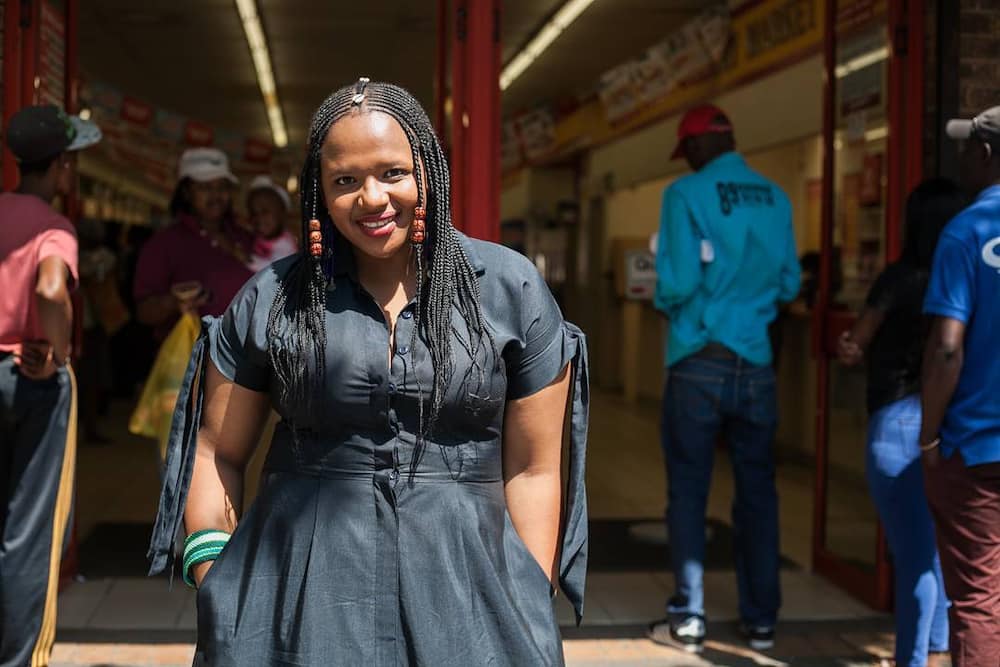 Art is, indeed, one of the most powerful weapons. Lushaba has been utilizing art to shape societies and a world that is accommodating for all. Her work continues to be showcased in different parts of the world, such as Paris, New York, Baron Samedi, and Alain Buffard. Overall, her talent and diligence have seen her bag several awards worth knowing.
Hlengiwe Lushaba profile summary
Birth name: Hlengiwe Nokulunga Lushaba Madlala
Date of birth: 3rd April 1982
Place of birth: Durban, South Africa
Age: 39 years old (as of 2021)
Zodiac sign: Aries
Mother: Khosi Lushaba
Occupation: Actress, choreographer
Nationality: South African
Hlengiwe Lushaba bio
Lushaba was born on 3rd April 1982 in KwaMashu, Durban, South Africa. The name of her mother is Khosi Lushaba, a pastor and counsellor. On the other hand, her deceased father was an iJuba rep businessman and preacher.
She is not the only child in her family. The beauty comes from a big family consisting of nurses, musicians, businesspersons, doctors, and teachers. Unfortunately, their names remain a mystery. Unlike most celebrities, she prefers to share little about her family with the public.
One of her brothers passed on after being shot by the apartheid police. He sustained an injury that saw him become disabled for quite some time. Sadly, he eventually passed away, leaving their family short of one member.
Lushaba was brought up in a religious family. Her parents were preachers. Most of the time, she actively participated in church activities while growing up. She has been staying in Johannesburg since 2004.
She had an interesting childhood experience. Growing up, she aspired to become a television personality, actress, and singer. Her musical dream was inspired by Cindy Lauper, a prosperous American singer and songwriter. Fortunately, some of her dreams came to pass, and that is how she rose to stardom.
How old is Hlengiwe Lushaba?
Hlengiwe Lushaba age will be 39 in April 2021. She celebrates her birthday on 3rd April. While turning 38 years, she posted the following emotional message thanking her mother,
Hello, Dear Friends!!!! Tomorrow I am 38years God willing... Thanks to this woman next to me who has given me unconditional love and life, expecting nothing in return so I ask that instead of sending me well wishes and messages, you instead send her messages of gratitude on my behalf. I would appreciate that very much and this gesture would very much warm my heart... Her name is Mama Khosi Lushaba. I thank you all in advance.
Hlengiwe Lushaba education
Apart from being beautiful and gifted, Lushaba is an intellectual woman. Between 1987 and 1993, she went to the following schools for her primary education: Daluxolo Primary School, Primary school in Eshowe, Gezinsila, and Whetstone Primary Grade, Durban.
In 1994, she proceeded to Our Lady of Fatima High School, Durban for secondary school education – she sat for her exams in 1998. Further, she attended the Durban University of Technology formerly known as Natal Technikon. In 2001, she graduated with a diploma in drama studies.
Career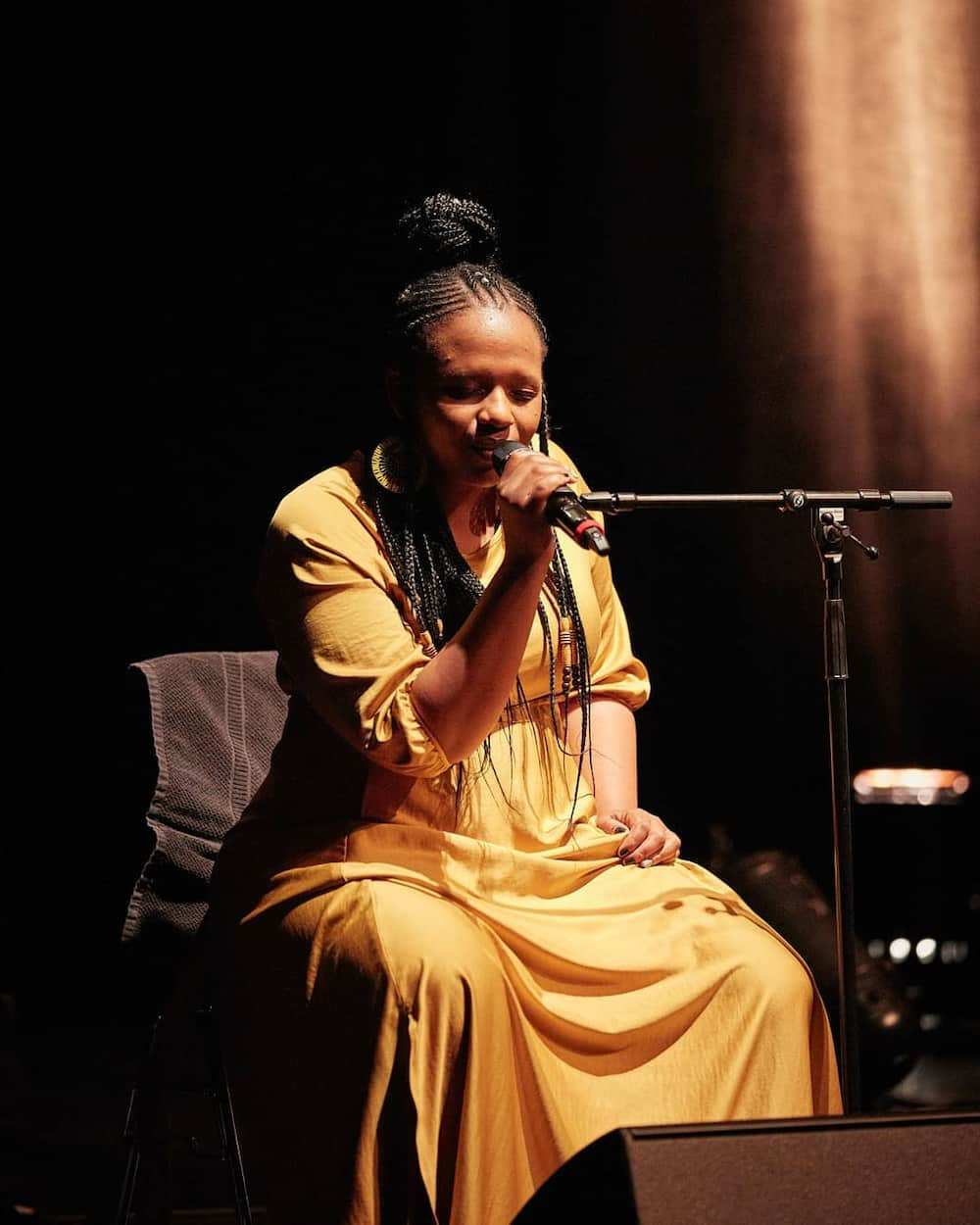 She had been interested in theatre performance from the age of 5. However, she made her mind to focus on art when she reached grade 10. She has since become one of the best in South Africa, performing in many countries worldwide.
Theatre credits
She has performed in Africa, Europe, and other parts of the world. Some of her popular theatre performances include:
Sacrament
Here's to that, that remains unremembered
It's not over until the Fit Phat Fat Lady sings
Far From the Madding Crowd
African Queens
Curl up and Dye
Lost in the Stars
And the Girls in their Sunday Dresses
The Story I'm About to Tell
Hairspray
Highway to Heaven Paradise Road – a simple tale of colonial exploitation
Gogo and Big Sister
In the End is My Beginning
Modus Vivendi
Sophiatown
Music in the Air
Hlengiwe Lushaba TV shows and movies
Lushaba also has a few television series credits. She stared in Gaz'lam (2005) and Tjovitjo (2017). In Gaz'lam, she appeared in 26 episodes. There is little information regarding Hlengiwe Lushaba movies. She reportedly played a minor role in District 9 (2009).
Awards
Her hard work has not gone unrecognized. She has been honoured for her magical performances a few times. Some of Hlengiwe Lushaba awards are as follows:
Standard Bank Young Artist Award for Dance (2006)
MEC Choreographic Award for Outstanding Original Work (2006)
Personal life: Is Hlengiwe Lushaba married?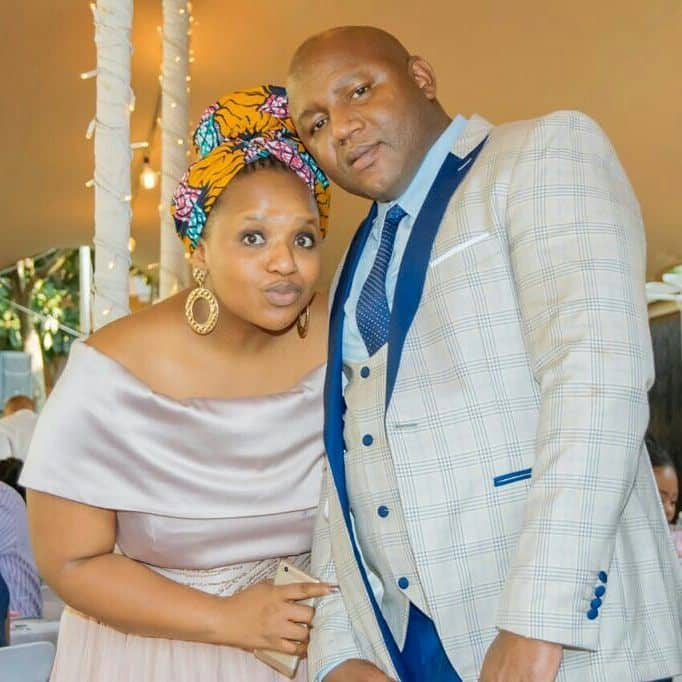 Apart from having an illustrious career, Hlengiwe is a wife and mother. She has been married for a while now. The name of her husband is yet to be established. However, one can find his photos on her Instagram account.
The couple is blessed with four kids, three daughters and one son. The firstborn was born in 2001, and the last born was born in 2011.
Hlengiwe Lushaba pictures
The mother of four shares her pictures and those of her family members with her followers. Here are a few of them:
1. The ever-smiling one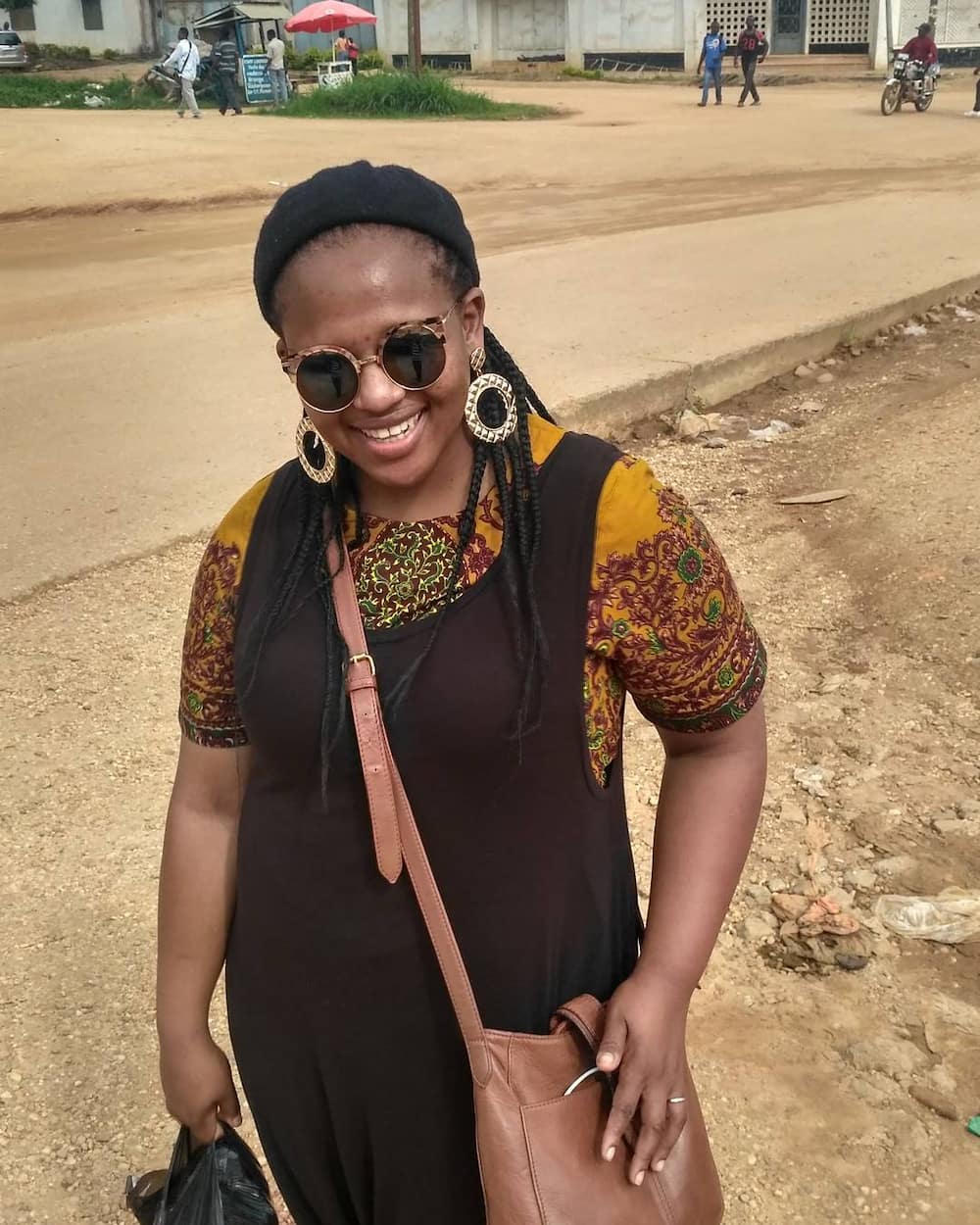 Normally, Hlengiwe is a jovial lady. You can hardly see frown face in most of her pictures available online. Perhaps, this helps to explain why she always looks young. Some are likely to be fooled to believing she is in her late 20s.
2. The queen she is meant to be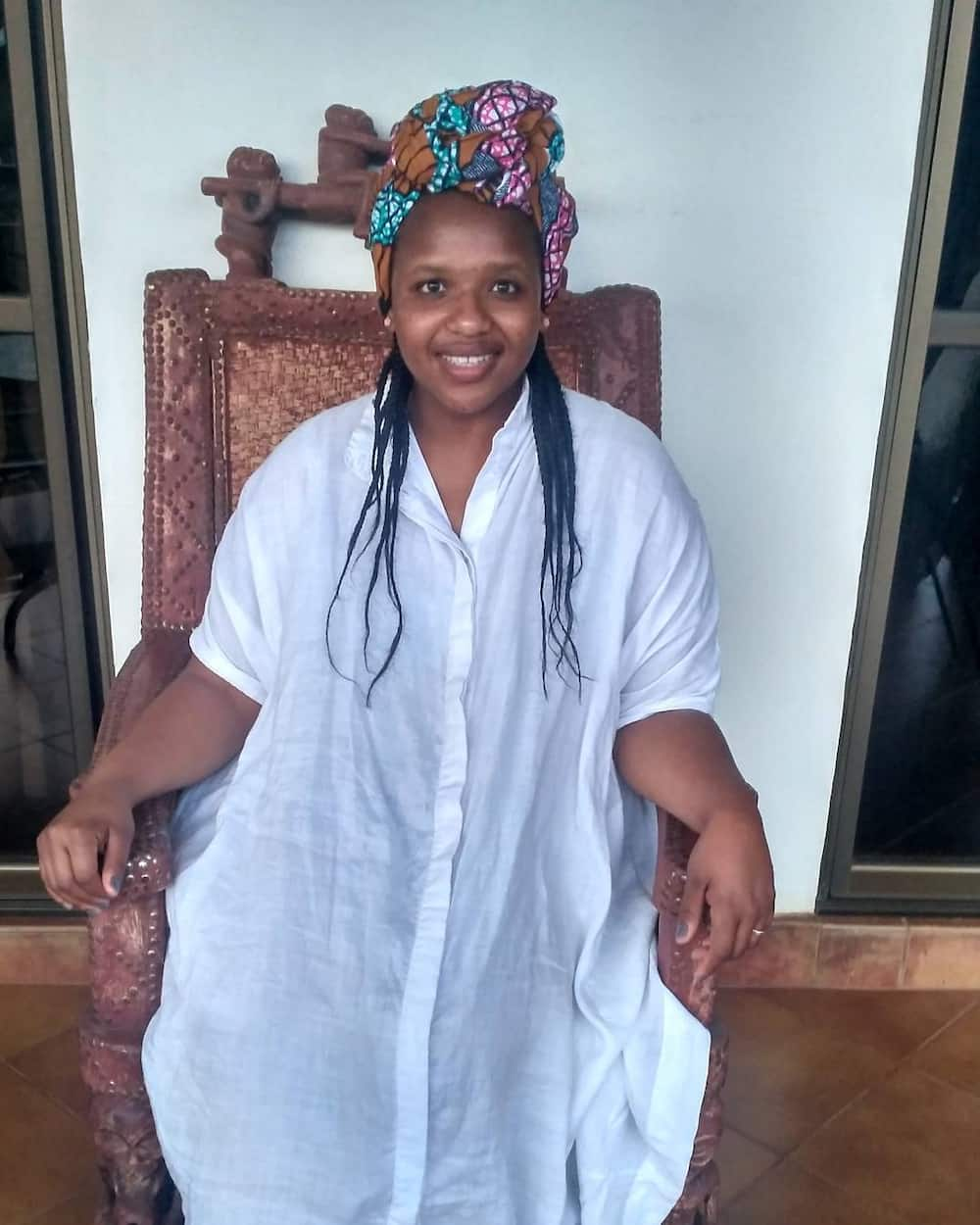 The Gaz'lam actress has been proving her worth since she ventured into the showbiz scene. Currently, she is among the best in her field in the country. Indeed, she deserves to be crowned, considering the effort she has been displaying over the years.
3. The perfect wife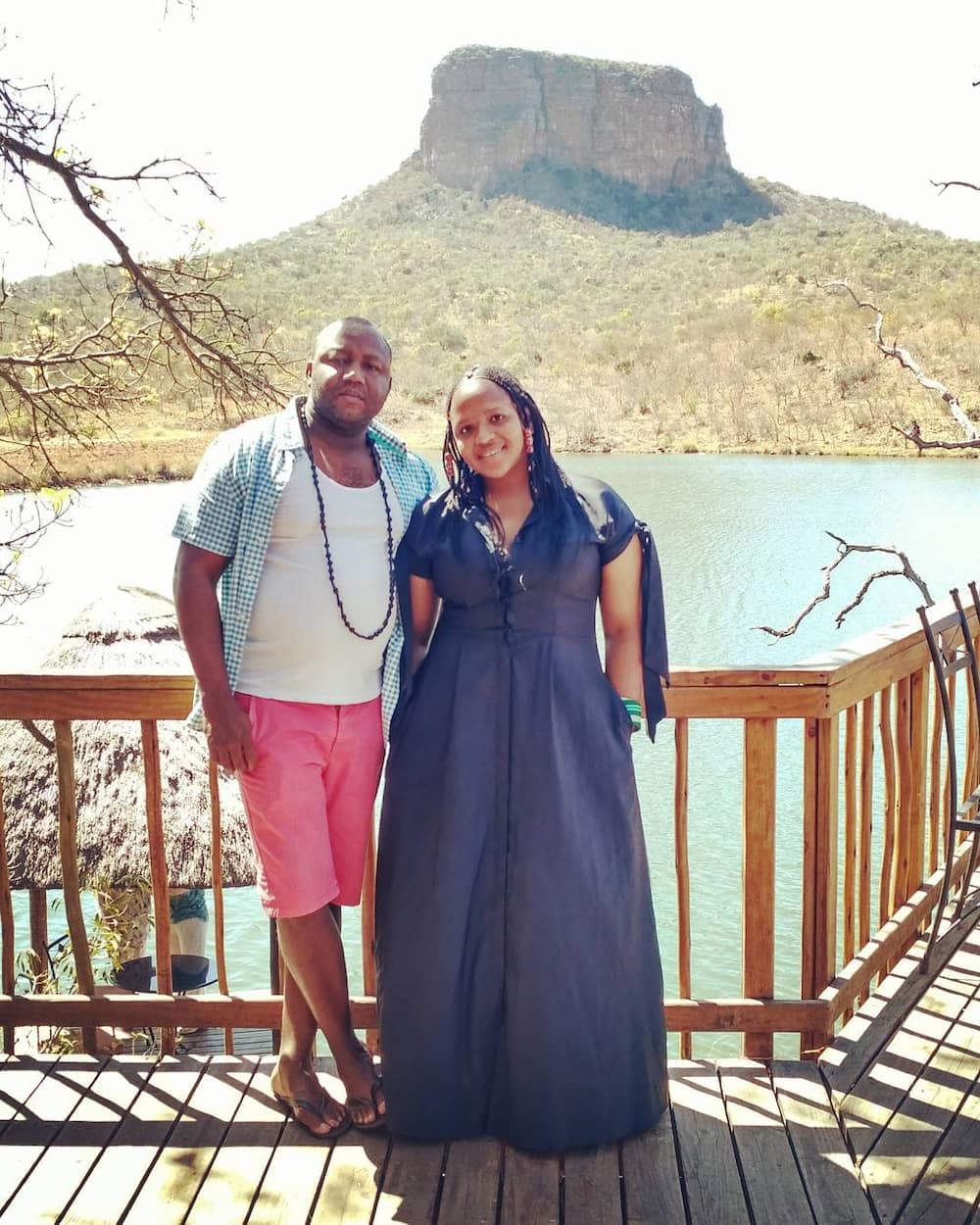 Judging on the praises she showers her husband on social media, Hlengiwe is the type of women every man would love to marry. She is always proud of her partner.
4. Mommy's favourite daughter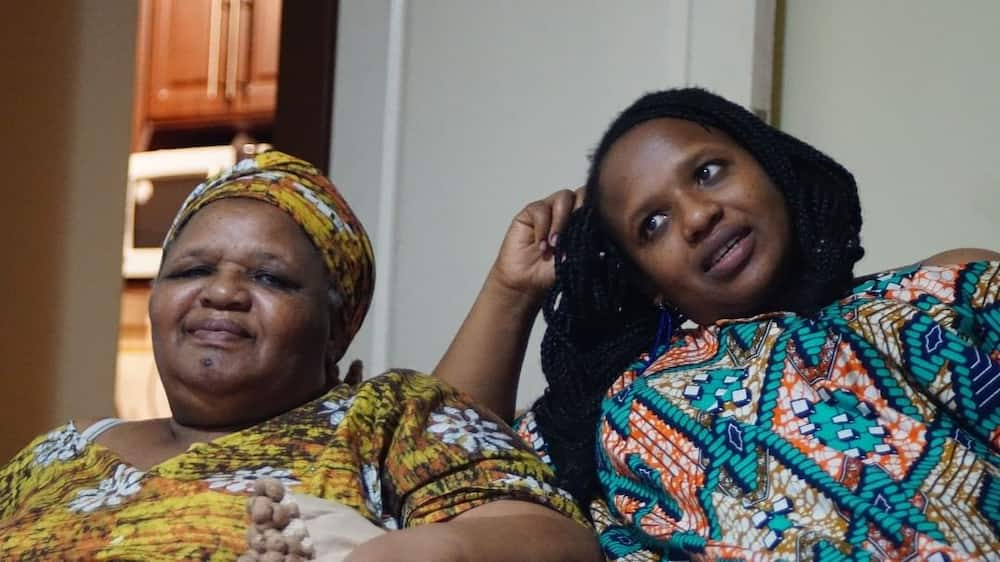 Unlike some celebrities, she is not afraid to share her mother's pictures online with her fans. Often, she praises her for being a loving and caring mother. Usually, the two seem to be very close.
Hlengiwe Lushaba is a beautiful and talented lady worth admiring. She has been around for a while, and she has a lot to show for her stay in the showbiz industry. The mother of four has been using art as a weapon for destroying societal stereotypes.
READ ALSO: Who is Loyiso Madinga? Here is everything you need to know
Briefly.co.za recently put together a detailed biography of Loyiso Madinga. He is a South African stand-up comedian, MC, scriptwriter, and actor. The 33-year-old grew up knowing that he was born for the stage.
Since he came into the limelight in 2012, he has appeared on notable comedy shows such as Comedians of the World and The Bantu Hour. Also, he is the African correspondent on Trevor Noah's The Daily Show.
Source: Briefly News