Zee World Married Again: cast, plot summary, full story, season 2, episodes
Married Again is a prevalent Indian telenovela series on Zee World TV. The soap opera is very entertaining with enough drama and twists to crack up a dull day. Season 1 started premiering on 20th February 2012 and later entered its second season on 20th May 2013, with the original title Punar Vivaah. The soapie has since been introducing newer storyline twists, talented actors, and more-engaging episodes.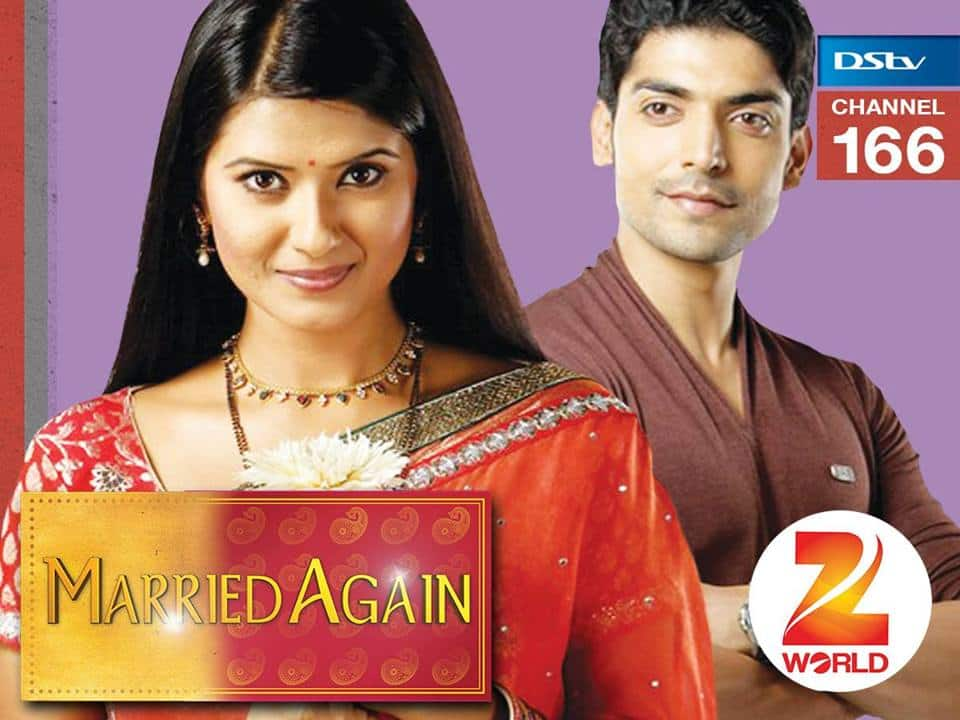 Married Again shares a hooking story that has left millions of its followers yearning for more. Every episode in the series builds on another, with a fresh experience. The telenovela features entertaining tales of various characters in Bhopal city. It is essential to know that the first and second seasons of the series feature unique storylines with little correlations.
Married Again full story: season 1
The first season rotates around the lives of Aarti and Yash Scindia. Yash, a rich widower of Arpita, with two daughters, Palak and Payal, lives in Bhopal and works as a wedding planner, while Aarti is a divorcée with one son, Ansh. Yash's family and Aarti's in-laws arrange for the two to get married, but Aarti's in-laws lie to Yash's family that she is widowed, just like their son.
The two marry, but Yash still holds onto the memories of Arpita. When Aarti confesses that she is in love with Yash, he does not take it well and cuts communication with her. Several days later, Aarti discovers that she is expectant, and Yash insists that Aarti seduced him to consummate their marriage.
When things became intolerable at Yash's, pregnant Aarti leaves with her son, just before Yash's family know of her pregnancy. Aarti and Ansh get into an accident, and with the help of her first husband, Prashant, they access medical assistance. Yash reunites with Aarti, and Prashant discovers that his ex-wife remarried.
In another turn of events, Prateek, Yash's younger brother, is concerned about his wife, Paridhi, working hours. Paridhi sleeps with her producer, who begins blackmailing her, so she hits him to death. Paridhi tells her mother everything, and they agree that it should remain a secret.
Aarti finally informs Yash about how Prashant, who is now cured, left her when she was expectant. Aarti proves that her love for Yash is true, and she refuses to get back with Prashant, even after his plots to separate them.
When Yash's family know about Aarti's past through Prashant's aunt, they refuse to forgive her, but Yash defends her. Yash and Aarti are banished, and the family cuts ties with them. They eventually reunite, and Akash, Gayatri's biological son, is introduced, who causes Yash to be disowned by Gayatri.
Aarti and Yash get a son, Aayu, but he is kidnapped soon after his birth. They discover that Ishita, Akash's wife, was behind the kidnapping. Later, Aayu returns as an orphan adopted by Paridhi and Prateek, but Aarti feels a strange connection to him. They discover he is their son but leave him with his adopted parents. At the end of the season, Ishita kidnaps Aayu again, but Yash saves him, and the villain is arrested.
Married Again cast
What is Aarti real name in Married Again? Aarti's real name is Kratika Sengar Vedant. Besides acting, the 34-year-old is a singer, model, dancer, television personality, and philanthropist. Other cast members are;
Gurmeet Choudhary as Yash Scindia
Shweta Munshi as Arpita Scindia
Vineet Raina / Sarwar Ahuja as Prashant Dubey
Amit Singh Thakur as Satyendra Dubey(Prashant's father)
Geeta Tyagi as Shobha Dubey (Prashant's mother)
Divyam Dama as Ansh
Palak Dey as Palak
Dhriti Mehta as Payal
Heena Parmar as Ishita
Amita Udgata as Tai Ji (Prashant's aunt)
Dolly Minhas as Radha (Suraj Pratap's second wife, Yash's biological mother)
Dishank Arora as Prateek Scindia (Suraj Pratap and Gayatri's third son)
Rakesh Kukreti as Pankaj Scindia (Suraj Pratap and Gayatri's eldest son)
Akshay Dogra as Akash Scindia (Suraj Pratap and Gayatri's second son raised by Radha)
Zahida Parveen as Gayatri Scindia
Chetan Pandit as Suraj Pratap Scindia
Pallavi Rao / Ananya Khare as Suraj Pratap's sister
Samragyi Nema as Vidhi (Pankaj's wife)
Leena Jumani as Paridhi (Prateek's wife)
Married Again season 2 full story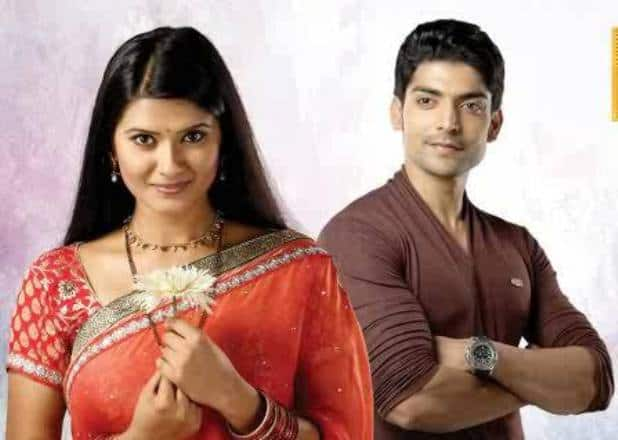 This season has completely different characters from the first one, and the storyline is totally new. The season concentrates on Raj and Divya, two-year lovers who reunite after ten years of separation caused by circumstances. After their separation, Divya becomes a famous TV actor, and Raj marries Sarita. Divya eventually decides to rekindle her affections with Raj, only to discover he is already married.
The story picks with a marriage ceremony prepared by the parents for Raj and Sarita. Sarita is determined to commit her life to Raj. Unfortunately, he is entertaining different thoughts and is not ready to commit as her husband. Raj only agrees to take her for a bride when pressure from the parents escalates. His love for Divya continually distracts him so much that he vows not to accord Sarita her deserved wifely rights.
Separated by circumstances
Raj and Divya are college lovers, separated and reunited by fate. The two parted when Divya left for Mumbai for a necessary course in her family. She was straining as a breadwinner at the time, having lost her parents in a fatal accident. Divya had no option but to abandon Raj and head to the distant city to earn a living and take care of her siblings.
Divya's return to Bhopal
Divya ended up a celebrity for the most-watched Chhoti Bahu television show. She finally decides to trace her way back to Bhopal at the end of the show. Divya comes back with the optimism of meeting her longtime lover, Raj. The dream of rekindling her love with Raj becomes complicated when she discovers that he is married to Sarita. Meanwhile, Raj is struggling to accept Sarita as his wife.
Raj and Sarita in trouble
Raj has been consistently turning down Sarita's advances, making it harder for the couple to consummate their marriage. Sarita, once a lucky and happy girl, ends up a bitter woman within the ten years of her loveless relationship with Raj. Besides the lack of attention from Raj, Sarita becomes sullen because of the constant abuse of her in-laws.
Amid the rejection, Sarita is not like any other daughter-in-law because she knows how to deal with her in-laws. Aside from that, Divya makes up her mind to move on when she realizes that Raj is married. She agrees to an arranged marriage with Gaurav.
Surprisingly, Sarita storms Divya's wedding and threatens her to convince Raj into concentrating on their marriage before going on with her marriage plans. Divya responds and joins them, trying to strengthen their broken union. She finally gives up and goes away to avoid bearing the blame for destroying Sarita's marriage.
Raj vs. Vikrant
After some time, Raj starts realizing that he has been unfair towards Sarita. He responds by becoming a good friend on her path to happiness. Raj even fixes her with a wealthy widower called Vikrant Suryavanshi. His young son ends up loving Sarita as a mother.
Raj finally opens up about his feelings for Sarita. He confesses about his love for her and ends up convincing her back. When Raj's younger sister runs into a problem, Sarita has no option but to ask for Vikrant's help. Raj ends up disappointed when Vikrant reclaims back Sarita as the only condition of helping their sister. Raj and Sarita file a divorce to pave the way for her marriage with Vikrant.
Raj starts pursuing Divya and intentionally slips an engagement ring in her finger. He does all this to prove to Sarita that he can as well find happiness. Vikrant remains restless on the fears that Raj may take away his wife, Sarita. Finally, the truth about the marriage relationship between Vikrant and Sarita unfolds. Sarita turns down Raj's eloping request.
Sarita develops strong feelings for Vikrant, but a misunderstanding betrays her genuine love for him. Vikrant ends up thinking that she still has feelings for Raj, which is not the case. Who will Raj end up within Married Again season 2? Raj gets back to Divya after reflecting on the error in his ways.
At last, Vikrant realizes that Sarita has a real love for him. At about the same time, Sarita goes to jail on accusations of murdering Kajal. In reality, the accomplice in the murder was Kajal's mother. A flashback reveals that the murder target was Sheila and not Kajal. In the end, Sarita and Vikrant reunite and confess their genuine affection for one another.
Zee World: Married Again final episode
What happened at the end of Married Again? The final episode of Married Again concludes with the crime accomplice stepping in fast to confess before Sarita receiving the ultimate verdict. The season finale Married Again unfolds at Jagotia's residence with the love twists between Vikrant, Sarita, and Raj taking center stage. Shiela and Rohan remarry in a wedding ceremony, and Sarita and Vikrant finally consummate their marriage. This season has 148 episodes, but in total, the soapie has released about 325 episodes.
Married Again season 2 cast
Zee World Married Again 2 brings together a group of talented Bollywood actors. These unfailing stars always have a way of cheering viewers with killer scenes. If you have been following Married Again episodes closely, you must be having the pleasure of meeting your favourite actors.
1. Karan Singh Grover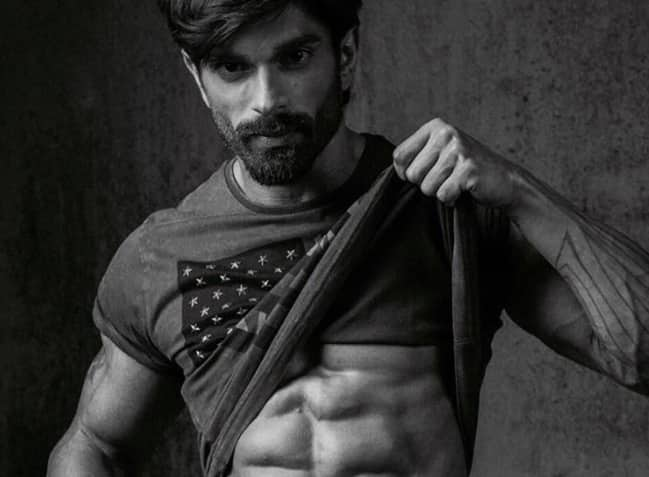 The actor is a 38-year-old modeling professional from New Delhi, India, where he was born in 1982. He is also a family man, husband to Bipasha Basu, with whom he walked down the aisle in 2016. Karan portrays Raj Jakhotia in the soapie. Besides, he is a favourite for appearing in Dill Mill Gayye (2007) and Qubool Hai (2012).
2. Rubina Dilaik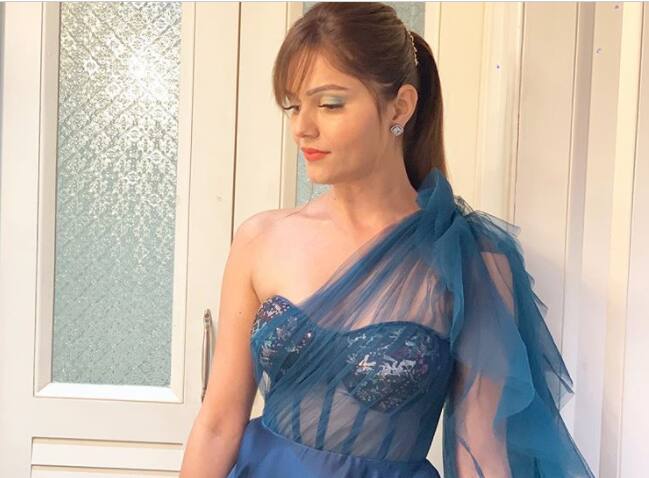 The actress comes from Shimla, Himachal Pradesh, India, where she was born 33 years ago. Later on, the famous actor attended St. Bede's College in Shimla. Rubina is now wife to Abhinav Shukla (m. 2018).
Rubina initially starred in Married Again as Divya before Parul took over her role. Many recognize her for her appearances in Chotti Bahu (2008), Shakti: Astitva Ke Ehsaas Ki (2016), and Jeannie Aur Juju (2012).
3. Parul Chauhan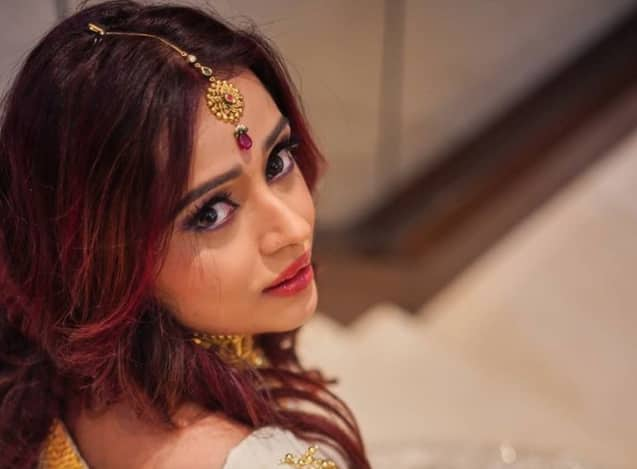 She is an award-winning model and actor from Lakhimpur Kheri, India. The 32-year-old is wife to Chirag Thakkar (m. 2018). Married Again Zee World fans recognize her for fitting into Rubina's shoes for the role of Divya. Other notable works in her career include Pad Man (2018), Punar Vivah: Ek Nayi Umeed (2013), and Sapna Babul Ka... Bidaai (2007).
4. Srishty Rode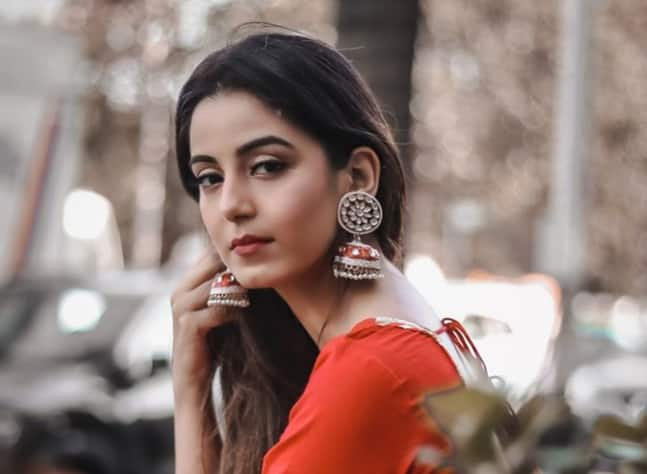 The beautiful 29-year-old Srishty comes from Mumbai, Maharashtra, India. She formerly worked as a cinematographer before embracing theatre wholly.
Who is Sarita in Married Again? Srishty stars as Sarita in the Married Again telenovela series. She has previously appeared in Punar Vivah: Ek Nayi Umeed (2013), Yeh Ishq Haaye (2010), and Chotti Bahu (2008).
5. Eijaz Khan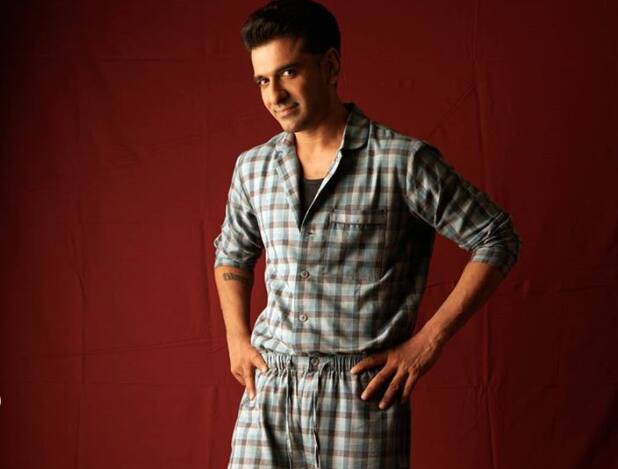 Khan comes from Hyderabad, Andhra Pradesh, India. Did you know that the 45-year-old attended the School of International Service at American University? He graduated from the institution in 1996. He is now happily married to Rucha Gujrati, with whom he has a child. Khan portrays Vikrant Suryavanshi and is arguably the most talented in the Married Again cast.
Recurring Married Again 2 cast
Shruti Bisht – Raj and Divya's daughter, Neha Jakhotia
Eklavya Ahir – Vikrant's son, Abhimaan Suryavanshi (Abhi)
Sanjai Gandhi – Sohanlal Jakhotia
Sangeeta Panwar – Kamla Sohanlal
Pallavi Rao – Sundari Sohanlal Jakhotia
Nazia Sayed – Sheela
Khushboo Shroff – Babli
Richa Mukherjee – Munni Jakhotia
Abha Parmar – Dadi
Ayaz Khan – Gaurav
Chitrapama Banerjee – Gaurav's mother
Abhishek Malik – Rohan Dubey
Nisha Nagpal – Kajal
Surbhi Zaveri Vyas – Vandana Dubey
Each season and episode in the Married Again telenovela series gets better as the storyline develops. Married Again is nothing less of a perfect love story told with all the necessary details, and we hope that Married Again 3 will be coming soon.
READ ALSO: Suidooster Teasers: December 2020
Briefly.co.za shared Suidooster Teasers for December 2020. This fictional soap opera airs on Kyknet and tells the story of the people of Suidooster. It rotates around the lives of a diverse, multicultural community.
In the episodes to be aired in December 2020, there is a great concern for Rhafiek. AB and Mymoena disagree, and Ruiterbosch community is worried about Zoe's operation.
Source: Briefly News