Jiji Maa cast, cast names, plot summary, full story, song, teasers
Jiji Maa is a Hindu TV drama serial which was created and produced by Jay Productions from 2017 to 2019. It is a gripping serial drama. Its name means Sister Mother. It tells the story of two sisters, Falguni and Niyati, who are left to navigate life's struggles after their mother's death.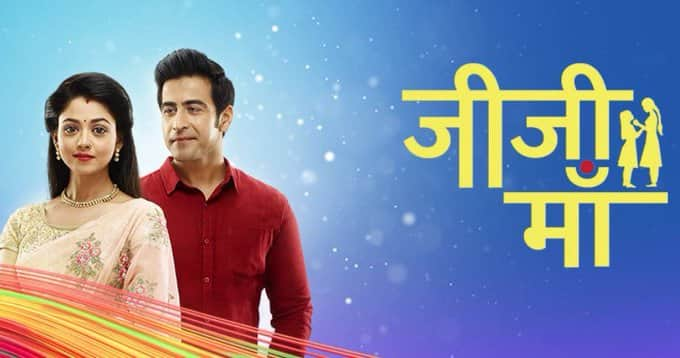 Jiji Maa on Adom TV ended in 2019 with a delightful end after the evil character, Uttara, died in an accident which eventually ended the sister's struggle with life. You will fall in love with this drama series as the plot unfolds. It is a favourite for many fans around the world and Jiji Maa season 2 episodes can be seen online. This article will look at the full story, plot summary, and cast of the famous drama serial.
Jiji Maa plot summary
The drama is set in Jaipur in India and tells the story of two sisters named Falguni and Niyati Purohit, who are from a poor background. The name of the show, Jiji Maa, is a translation of the title Falguni is given, which means Sister Mother. The story shows the struggle the two girls go through to make it in life.
Full story
Years later, the two sisters meet Uttara Devi Rawat, a spiteful woman who dislikes poor people. Falguni gets into a fight with the woman and apologises to her driver Suresh. After facing humiliation, Uttara vows to get revenge. Suyash who happens to be Uttara's elder son later falls in love with Falguni. Her younger sister, Niyati, attempts to commit suicide but luckily is stopped by her sister who is shocked to discover that she is pregnant with Vidhaan, Uttara's younger son. Falguni at this time is responsible for her sister Niyati.
Falguni helps her sister reunite with her former lover Vidhaan, and Uttara is forced to accept them after she learns that Niyati tried to kill herself. The plot unfolds when Uttara is discovered to be Suyash's maternal aunt and stepmother. Uttara finds a will that plans to live all the Rawat wealth to Suyash. On finding out, she hatches a plan to marry him off to a sterile woman who can never give him children for inheritance.
Later Falguni and Suresh fall in love, and Uttara demands that Falguni marry her elder son Suyash and agree to sign an agreement that she will never give him children. Falguni agrees and breaks up with Suresh. Niyati tries unsuccessfully to stop her sister but fails. Suyash and Falguni are shocked to discover that they are marrying each other. The two are not in love with each other despite Falguni's attempt to win his heart.
Falguni begins working at Rawat's textile factory with the Kalaakaars. She helps them get their jobs back from Uttara, and this move impresses Suyash. She helps Suyash look for his birth mother, Gayatri, who was accused of murder and is hated by his foster father, Jayant, due to a misunderstanding caused by Uttara.
Later, Chiku is brought to the Rawat house and is revealed to be Suyash's illegitimate child that he fathered with Shreya. Shreya fakes her death and asks Falguni to take care of Chiku like her own child. Uttara later takes Falguni to Mumbai for a hysterectomy. Falguni discovers that Shreya is alive and is secretly working with Uttara. She makes a plan to expose Uttara's evil scheme before the entire family. She succeeds by faking Vidhaan's death, which makes Uttara confess her evil crimes. She is imprisoned but escapes.
Later, Falguni's lost twin sister enters their lives with an attempt to destroy Falguni. She takes over the running of Rawat's textile mill and invites Uttara to join her. She successfully turns Niyati against her sister. Suyash is diagnosed with lung cancer and distances himself from Falguni. Piyali gets close to Suyash and helps him with treatment. Suyash later gives Falguni divorce papers even though he is still in love with her. Falguni discovers that Uttar and Piyali fabricated Suyash's cancer disease and cannot inform them of the evil plan. Suyash marries Piyali.
Suyash and Vidhaan's aunt Haryali visits the family and tells them she had a dream warning them to have a child in ten months, or the family will be destroyed. Niyati's uterus is incapable of carrying a child. Uttara tried to delay Falguni and Suyash's wedding, but Falguni becomes pregnant and gives birth to Govind, who is reported to die in an accident. Following these sad events, Falguni is thrown out of the house, and Niyati decides to follow her sister.
Years later, we see Falguni as a prominent businesswoman running her own company Jiji Maa textiles. Suyash became an arrogant businessman. Some local men raised Govind, and he is revealed to be a pickpocket. Uttara now lives with Falguni and Niyati but is mentally challenged. A rival businessman, Abhishek, tries to destroy Falguni's reputation with the help of Uttara who has been faking her condition. Falguni discovers that Govind is her child and Suyash throws a party to celebrate their child's return. Uttara dies in a fire accident. The Rawat family is shown to be living happily. Niyati adopts a child with Vidhaan, and the show ends.
Cast
The series has many characters that have shown outstanding talents. The Jiji Maa cast have an awesome relationship on-screen and off-screen. We shall look at the Jiji Maa cast name list below as well as their images.
1. Tanvi Dogra as Falguni Purohit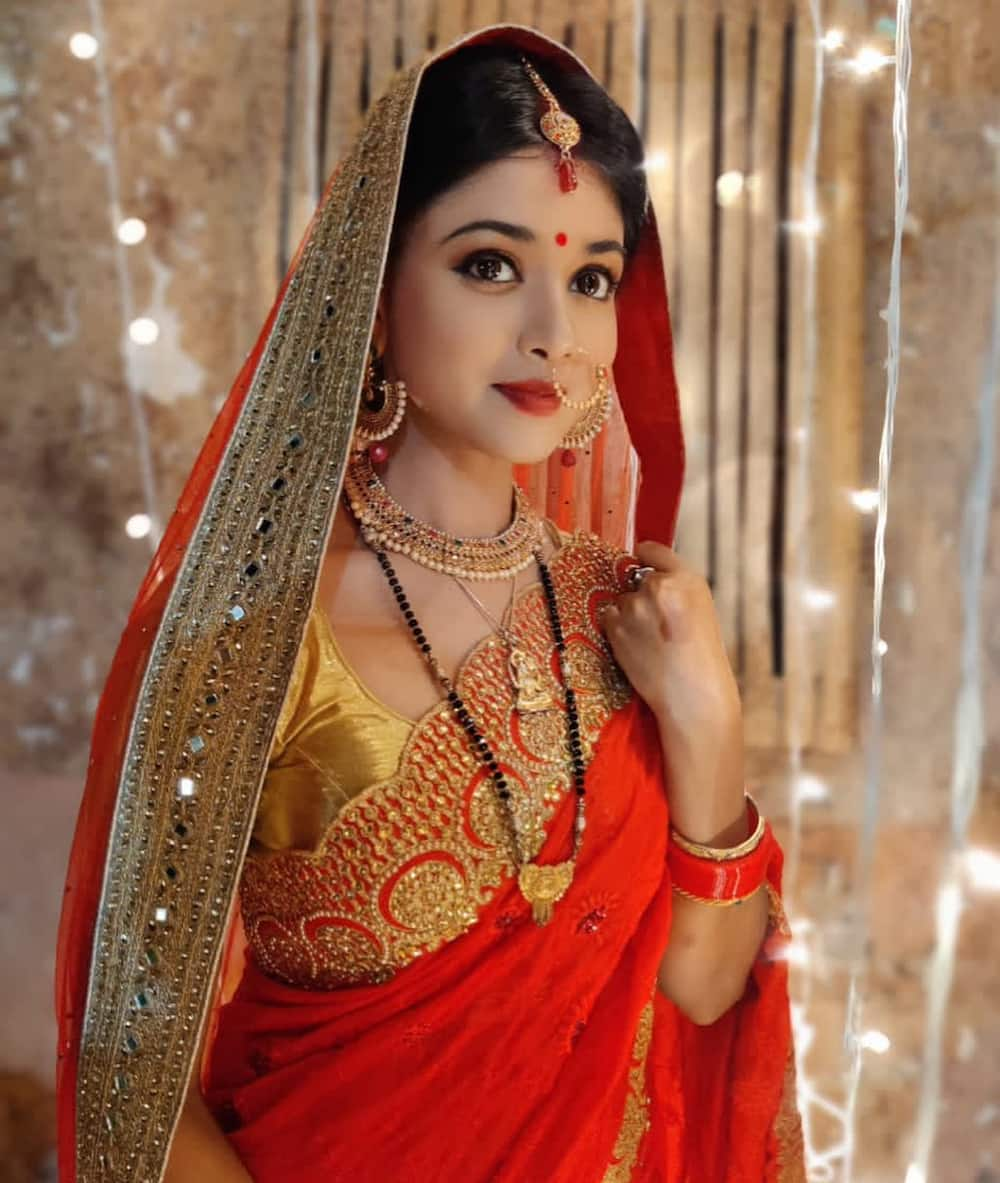 Falguni is Niyati's older sister and Piyali's twin sister. She is Suyash's wife and Laddoo's and Chiku's mother.
2. Dishank Arora as Suyash Rawat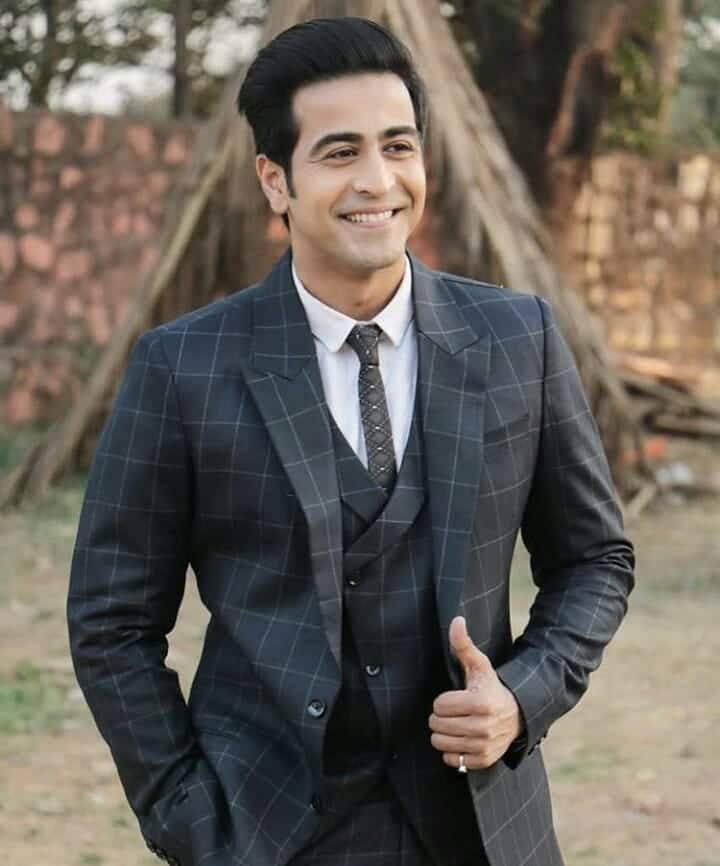 Suyash is the son of Jayant and Gayatri. He is also Uttara's nephew and Falguni's husband. He is Vidhaan's stepbrother.
3. Bhavika Sharma as Niyati Purohit
Niyati is Falguni's younger sister and Vidhaan's wife.
4. Rajeev Paul as Jayant Rawa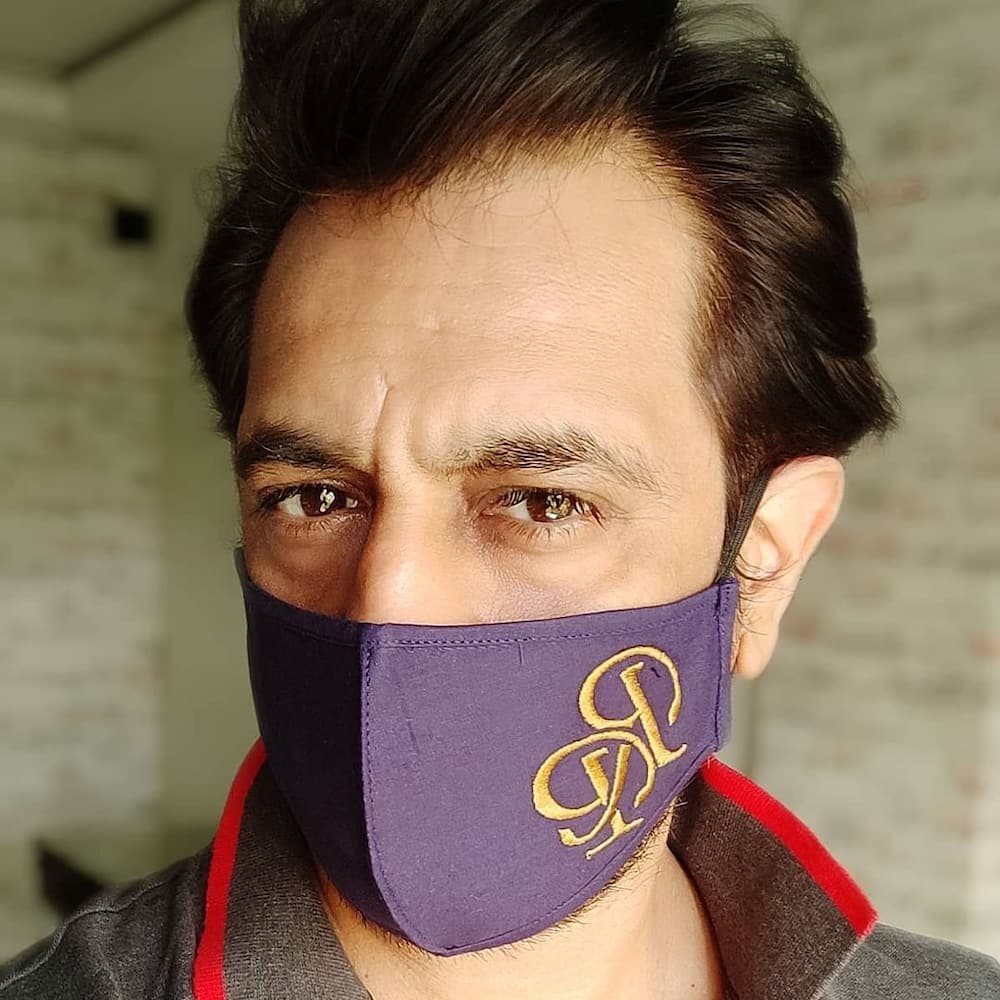 Rajeev in real life is an established actor and author. In the show, he plays the role of Jayant, who is Gayatri and Uttara's husband.
5. Pallavi Pradhan as Uttara Rawat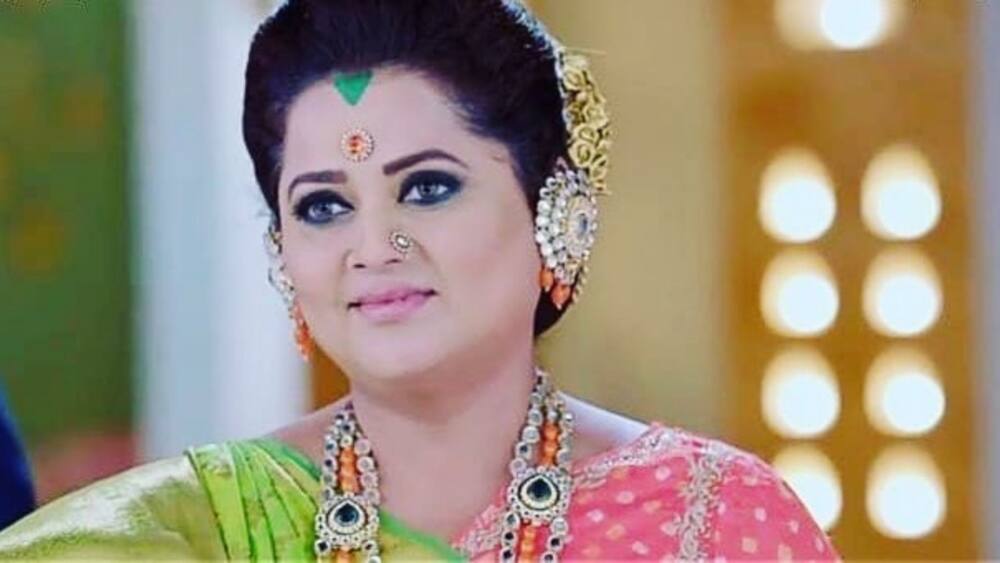 Pallavi is a famous film actress. She has appeared in several films and TV shows that have made her known. Her performance in Jiji Maa is unmatched since she received an award for depicting the evil character, Uttara.
6. Urfi Javed as Piyali Sehgal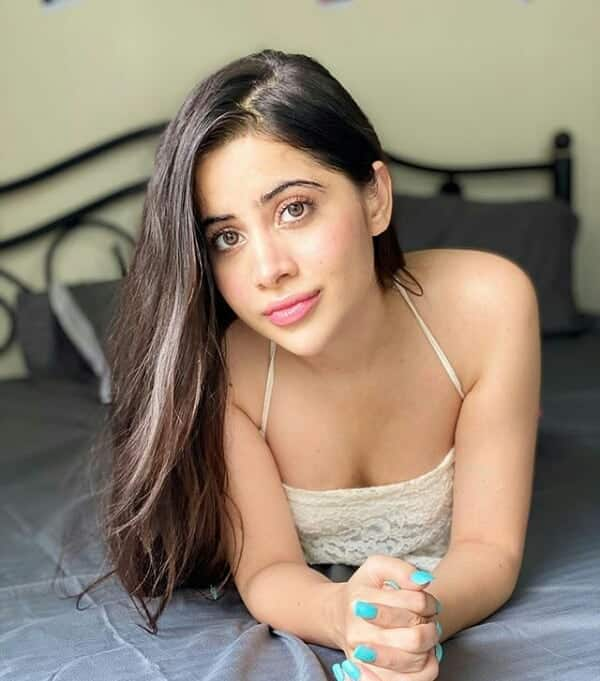 Urfi was a fashion designer's assistant before she moved to Mumbai in a bid to pursue a career in acting. She plays the role of Fungani's twin sister.
7. Shubhashish Jha as Vidhaan Jayant Rawa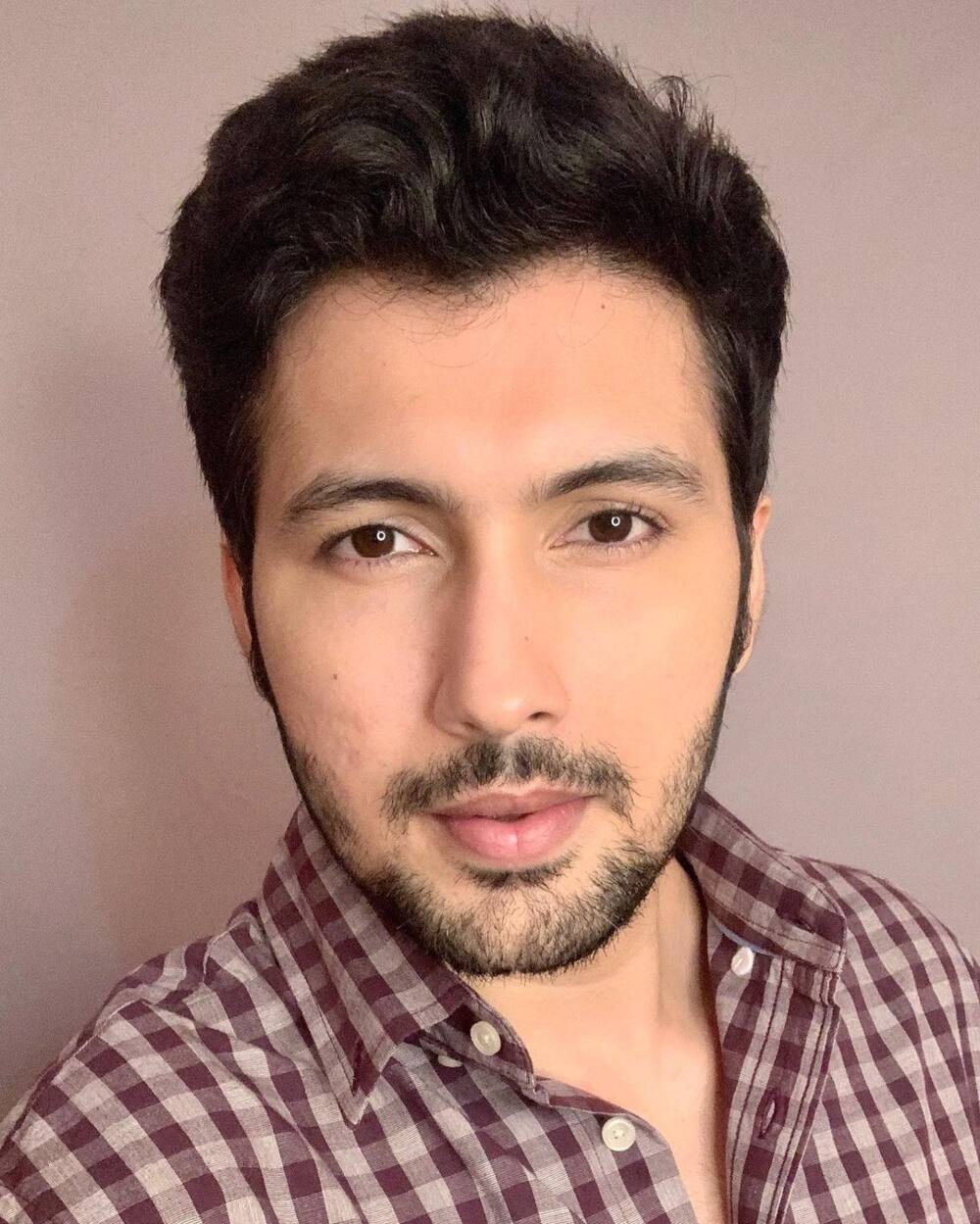 Shubhashish is a talented Indian actor who has taken on many roles in films. In this show, he plays the role of Vidhaan, the son of Uttara and Jayant, Suyash's stepbrother, and Niyati's husband.
8. Charu Asopa as Piyali Sehgal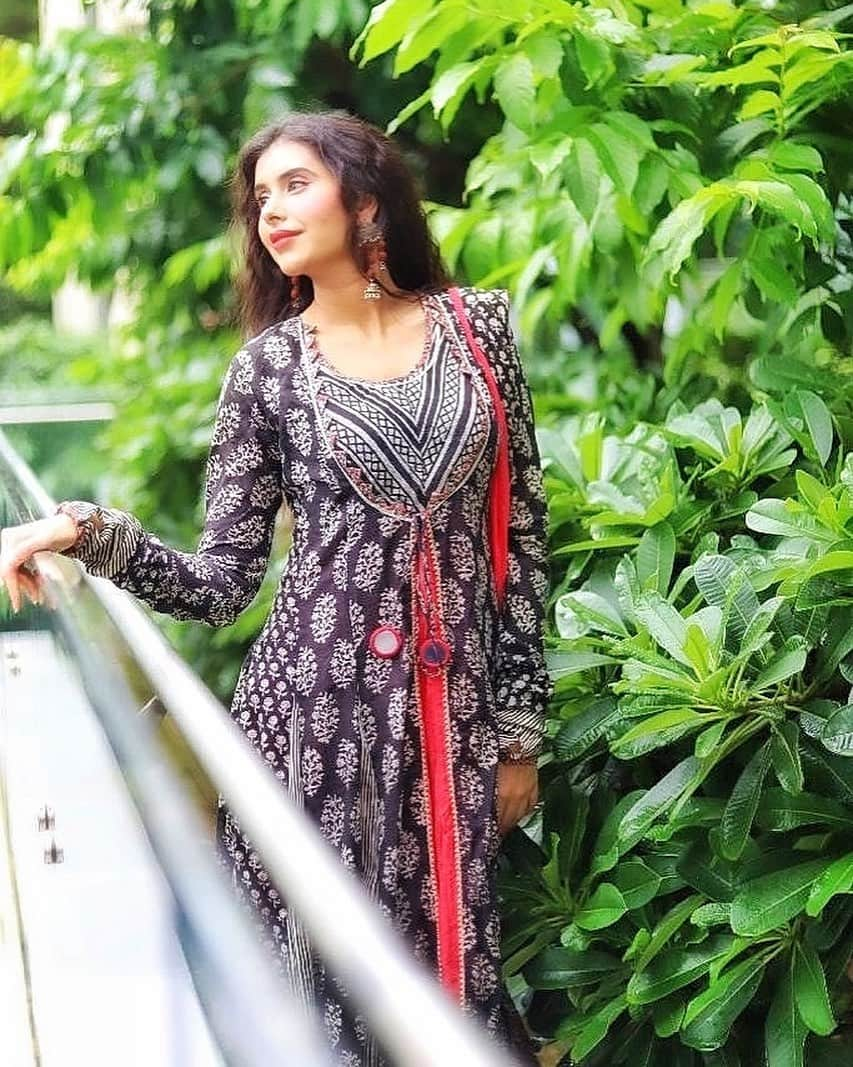 Charu Asopa replaces Urfi Javed who played as Piyali. She was the main female antagonist in the show. Her performance of the role is excellent.
9. Naveen Pandita as Karma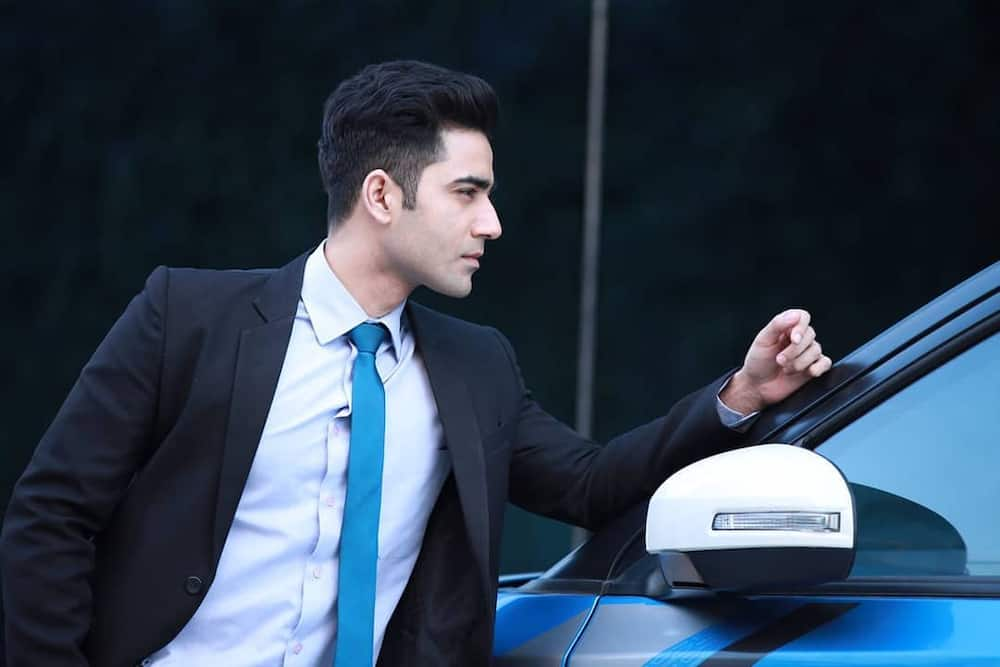 Naveen Pandita plays the role of Piyali's love interest.
10. Gauransh Sharma as Govind "Laddoo" Rawat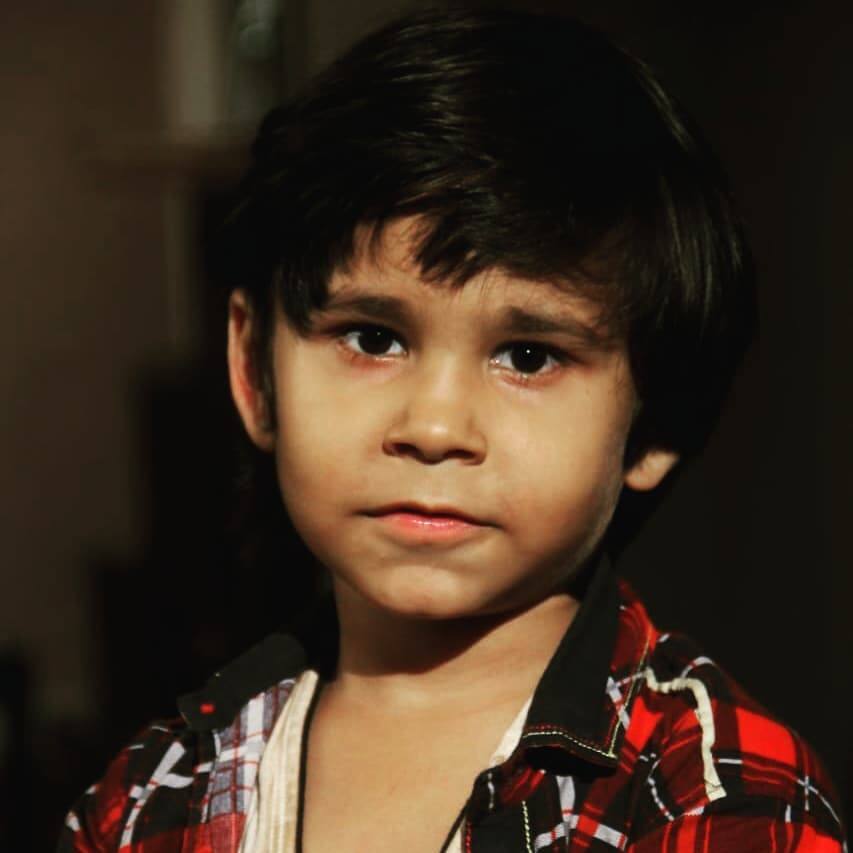 Gauransh Sharma plays Laddoo, who is the son of Falguni and Suyash. He plays the character very well and is one of the fan favourites.
11. Randheer Rai as Abhishek Sanghvi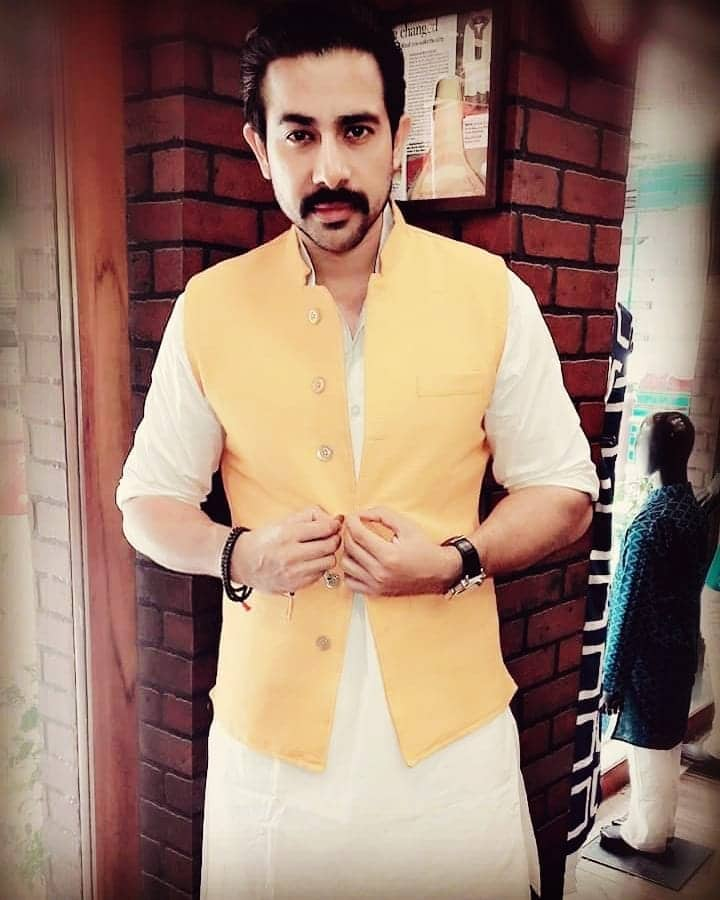 Abhishek is Suyash's business rival after he becomes successful.
12. Rashmi Singh as Shreya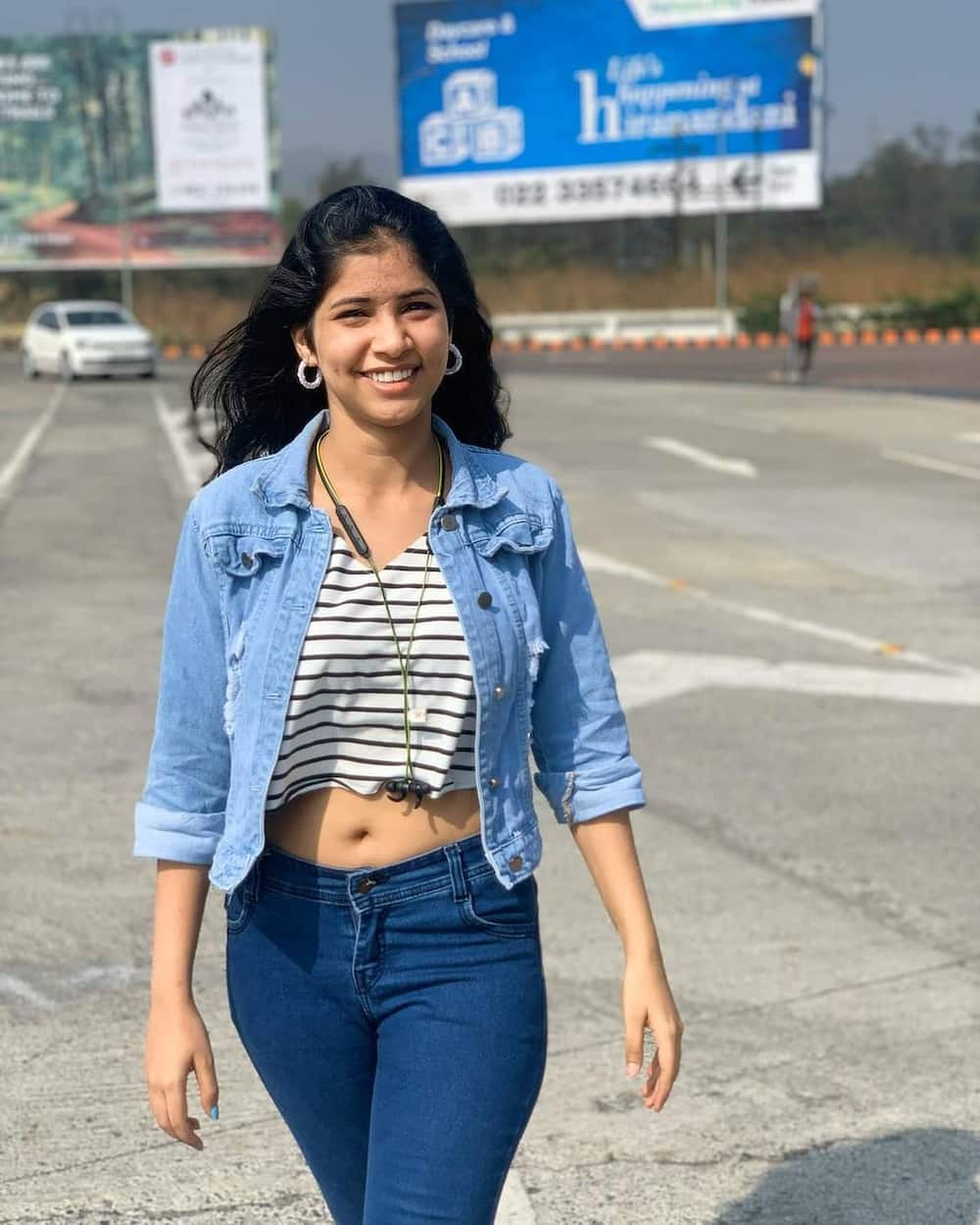 Rashmi plays Shreya in the show. Shreya is Suyash's friend who went to school with him.
13. Ayesha Vindhara as Chiku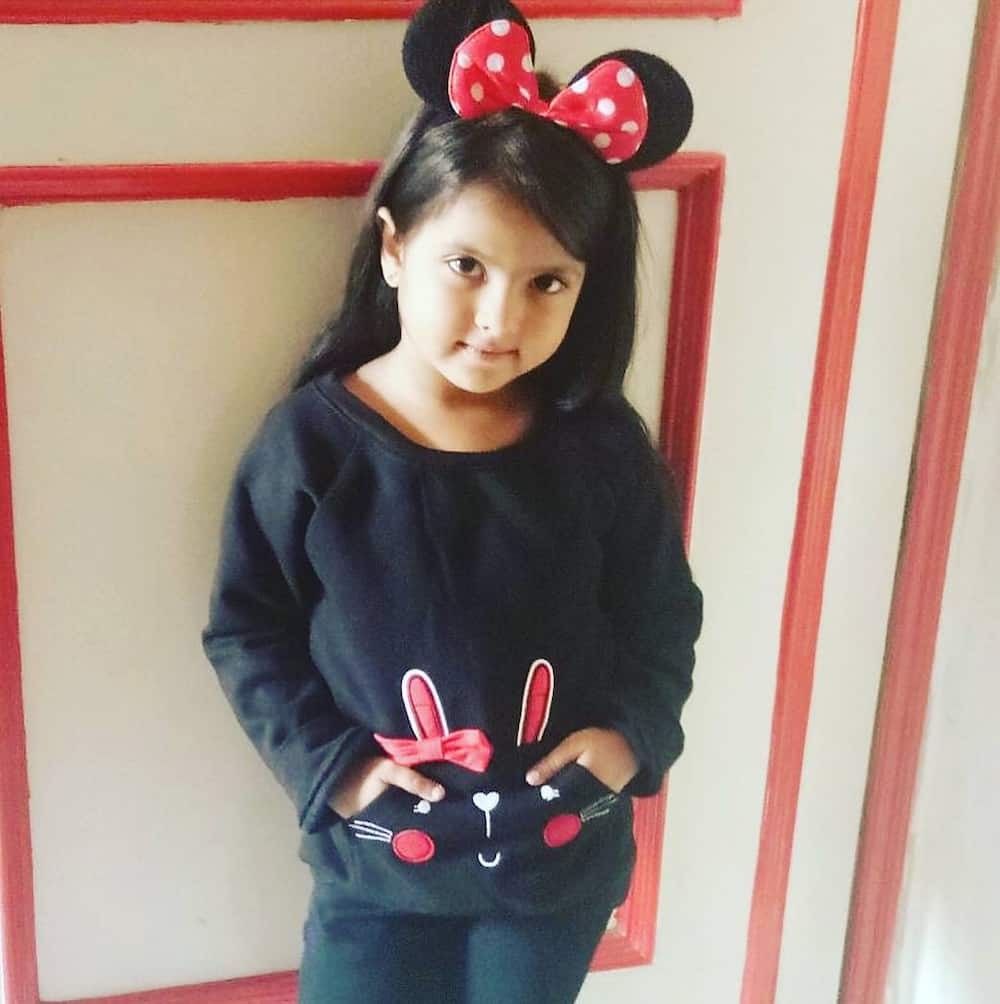 Ayesha plays the role of Chiku, Shreya's daughter.
14. Anjali Gupta as Gayatri Rawat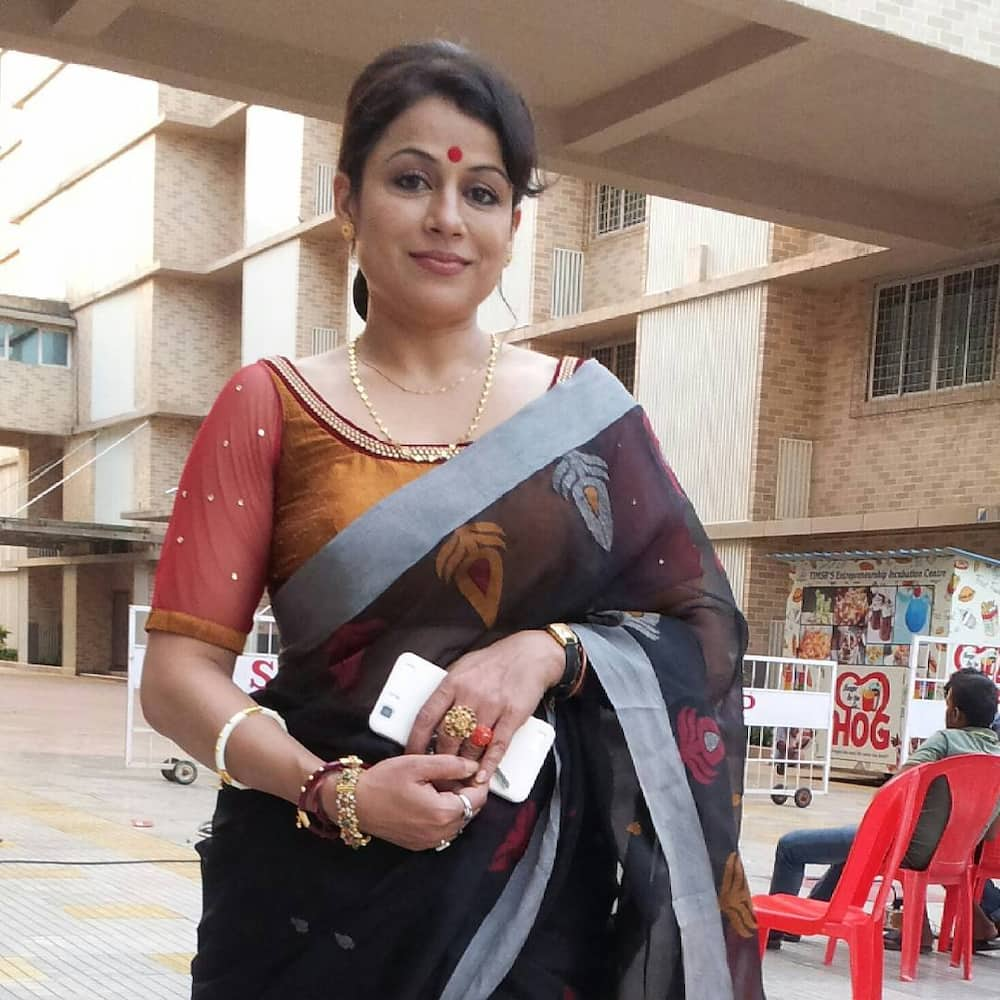 Anjali is a famous Indian actress. She plays Gayatri, who is Jayant's first wife, Uttara's sister, and the biological mother of Suyash.
Song
The Jiji Maa song can be listened to on YouTube. The song is sung in the Hindu dialect with Hindu traditional beats and contains video shots of the two sisters. It can also be listened to on other platforms. The Jiji Maa teasers can be found on different websites.
Frequently asked questions
Jiji Maa is a drama mystery show that will leave fans with more questions than answers. The mystery in every episode keeps fans wanting to know what happens next. Here are some of the frequently asked questions regarding the serial.
Did Falguni die in Jiji Maa?
No, she survived in the entire story. She is a key character in the show.
Who will Falguni marry in Jiji Maa?
In the end, Falguni will marry Suyash, who at first was not in love with her. Later after discovering Falguni's intentions, he falls in love with her all over again.
How did Falguni get pregnant?
She got pregnant after her wedding to Suyash because Uttara was against their union. Later, her child is reported to die in unclear circumstances.
Does Falguni claim back her lost child?
Yes, in the last part of the show, Falguni discovers her lost child, Govind, and they are reunited as a family.
What is the meaning of the name Jiji Maa?
Jiji Maa means Sister Mother. Falguni in this show is the sister mother to her younger sister, Niyati.
Why does Uttara fake a mental challenge?
She does this to try and salvage Falguni's business. However, it is revealed she is faking in the end.
How does Jiji Maa end?
Falguni ends up with the love of her life, Suyash. Uttara dies in an accident eventually ending the reign of evil in the show. Niyati and her fiance adopt a child.
Jiji Maa is a television drama series that aired on Adom TV from 2017 to 2019. It revolves around the life of two sisters, Falguni and Niyati, who go through life's hardships and sufferings and eventually end up successful and away from their evil nemesis Uttara. Jiji Maa tells a story of what happens in real life between Indian families and how good triumphs over evil.
READ ALSO: The Evil Eye teasers: February 2021
Briefly.co.za shared an article about the Evil Eye teasers for February 2021. The thriller series has a lot in store for fans around the world. In February, Mohana will go after Ansh, Piya and the entire family. She will also win over Shekhar love even though the family is not for it. Will the attack against the family succeed? How will Piya escape from Mohana since she is pregnant?
Source: Briefly News