Begusarai Zee World cast, plot summary, full story, teasers
Indian soap operas are among the most-watched and loved TV shows around the world. They are cherished by many because they usually have surprise twists in their storylines, which is one of the greatest strengths of telenovelas. Begusarai Zee World telenovela is one of those Hindi TV shows that will keep you glued to your screen all day long. How about learning more facts about the series?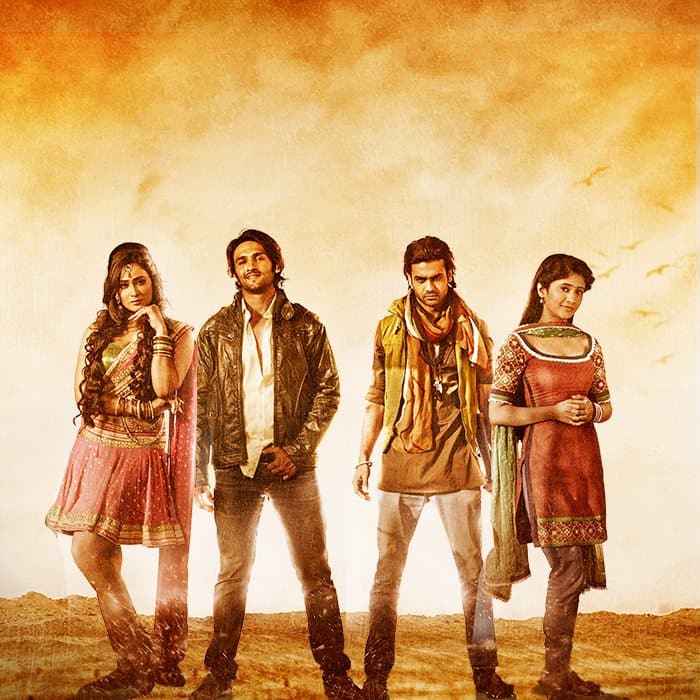 Begusarai is a soap opera that premiered on &TV back in 2015. The show aired for two seasons on the network. It featured gifted actors and actress, making it a success. Unlike some TV shows, Begusarai web series stole the hearts of many fans, all because of its thrilling storyline.
It follows through the life of a woman who is eager to seek vengeance for the death of her father. It covers her story in two generations. She causes havoc and pain on the Thakurs, the family responsible for the murder of her father. Apart from vengeance, another important theme of the show is love.
Begusarai Zee World: All details about the Indian soap opera
In 2018, Begusarai Zee World English version of the show was aired. It became a hit not only in India but also in the world. Two years after airing on the network, many of its fans still watch it on YouTube.
Many of them would probably love to see Begusarai Zee World season 3 return on TV soon. Below are all the interesting facts you need to know about the soapie.
Begusarai Zee World summary
The show revolves around the struggles of a Bindiya, who is eager to get her revenge on a power-hungry family, the Thakurs. She arrives at Begusarai village, ready to put her plan into action.
Bindiya uses her beauty and brains to lure Priyon, who is one of the family's sons. She manipulates him and frames some of his brothers. Eventually, Bindiya manages to become a Bahubali, a title that his father was stripped off by the family several years ago.
In the midst of seeking revenge, Bindiya falls in love with Priyom. Sadly, he dies, leaving her a few months away from delivering their son, Garv. Priyom is accidentally shot by his brother, Mithilesh, who tries to stop him from killing one of his rogue clients.
The story also details the special love between Lakhan (Thakur) and Poonam. The two goes through a series of ups and downs to keep their love. Poonam tries her best to convert him to a better person. They eventually become a couple.
Begusarai Zee World full story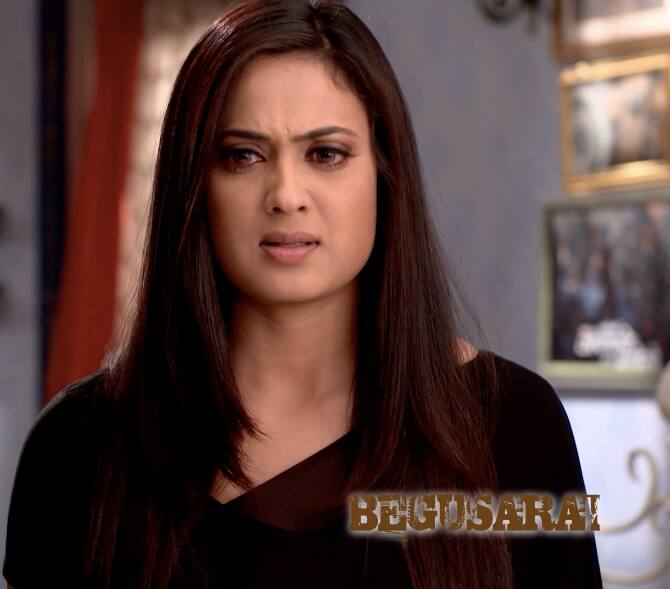 The story is set in a small village known as Begusarai. The village has a bad reputation due to increased cases of violence. The strongest people in Begusaria are those who use bullets to get what they want, including wealth and leadership.
Begusarai Zee World season 1 introduces viewers to the cruelty of the Thakur family during the early 1970s. In the first episode, the young Bindiya and her parents are stopped on their way by the Thakurs. They slit her father's throat leaving him to die helplessly.
A decade later, the boys responsible for her father's murder grow into adults. Their mother raises them into monsters. They apply violence to get whatever they want. For instance, they rob rail users their properties and then sell them to get money.
They walk into people's home demanding for money. Also, they torture and kill those that do not honour their demands. The brothers have right-hand men, who help them to undertake their dirty deals.
Jealousy
Priyom is a member of the Thakur family. He is friendly and hilarious. He is a childhood friend of Poonam. Poonam is an intelligent young girl who understands the importance of education. Thus, she takes her studies seriously.
On the other hand, Lakhan is his cousin. So, Priyon convinces her to marry his cousin. Poonam is not yet ready for marriage, but she accepts because of unavoidable circumstances. Lakhan makes her life unbearable to the extent she gives in to most of his demands.
At first, their marriage does not work out. Lakhan suspects that she is having an affair with Priyom. He decides to distance himself from him for a while. With time, Poonam starts to develop feelings for him.
The green snake under the green grass
Priyom welcomes Bindiya to Begusarai. She poses as an event dancer. However, she is on a mission – her motive is to make the Thakurs suffer for a crime they committed several years ago.
Bindiya intends to get as close to the family as she can. Fortunately, she manages to invade the family through Priyom. This is after he resolves to 'marry' Bindiya to assure Lakhan that he is not interested in ruining his marriage with Poonam.
Bindiya, without wasting time, starts to manipulate some of the family members. For instance, she begins by setting up Phulan. He is sent to jail for a kidnapping incident that is secretly committed her.
Priyom gets mad at her because of her traits. He tries to convert her to a better person than she is in vain. Priyom does not know her true intentions. At some point, he almost gives up on her because of her stubbornness.
Women injustices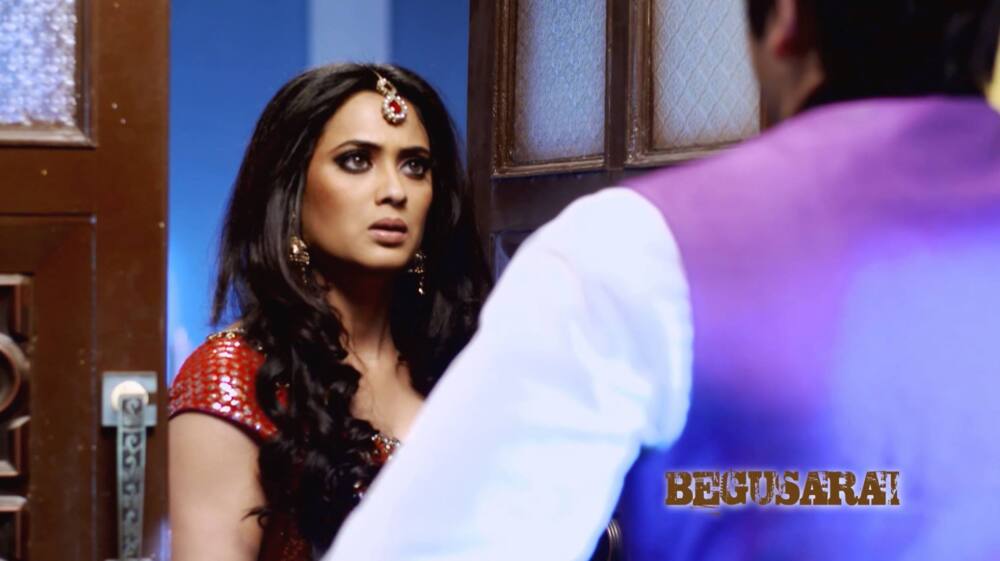 In Begusarai, some men still cling to the belief that women are inferior as compared to their male counterparts. One of such men is Datta Ji, who lives by the old traditions. He forcefully marries Guddi (Lakhan's little sister) to a man after giving birth.
Later, he tries to bury her with her son alive. For the first time, women come out to defend. Finally, they succeed by sending him to jail. However, he comes back from prison, determined to kill her again. Luckily, Poonam and Lakhan intervene, saving their lives.
Vengeance
Apart from Bindiya, Choti Amma is also after the Thakurs for revenge. Like her, Choti has been holding grudges against the family. She sends Komal, her granddaughter, to the family to cause havoc.
It all begins by her trying to ruin Lakhan's marriage. She almost succeeds with the plan. Later, she brings another member (Sarkar) onboard posing as a business partner of Bindiya. They work together to bring the family down. Again, the family start to hate Bindiya for the troubles that befall them.
Later, they discover Achoti's mission in the family. They retaliate, and on the process, Achoti and Komal die. However, Komal later resurfaces, meaning she faked her death.
Meanwhile, Datta Ji strips Bindiya in the presence of the family. She ties her with ropes and throws her down a cliff into a river to drown. The majority of the Thakurs are fooled to believe that she is dead. However, she comes back and kills Datta Ji.
Also, Guddi's son and Priyom die unfortunate deaths in the series. Their deaths cause pain in the hearts of their loved ones, making them monsters. It results in them seeking revenge for their deaths.
Komal resurfaces towards the end of Begusarai Zee World season 2. She shoots Lakhan and Mithilesh. Also, Poonam passes on while giving birth to Shakti. Bindiya volunteers to take care of him alongside her son Garv.
New beginnings
Twenty years later, the show reintroduces viewers to the life of Bindiya, who goes by the name Ma Thakurain. She has been taking care of five sons and one daughter – Soni, Adarsh, Amar, Samar, Garv, and Shakti. She has been raising them since the death of their parents.
Unlike 20 years ago, Ma Thakurain is an authoritarian and ruthless woman. She is not only feared but also respected in Begusarai. Sadly, she raises the boys into beasts – they are ruthless and violent. They act on her commands.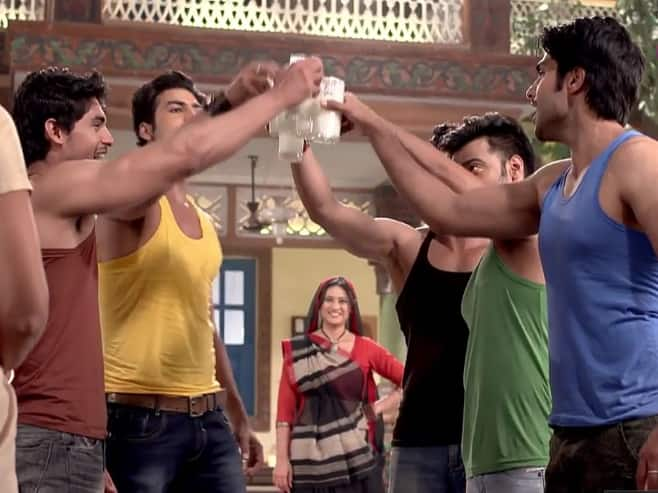 A police constable by the name Ramakant Mishra moves to her neighbourhood. She has a daughter by the name Ananya Mishra. A few days later, Ma Thakurain discovers Shakti has started establishing ties with her.
Similarly, she notices Mayank, Ananya's brother, is having an affair with Soni. He sends the boys to kidnap Ananya. They torture her because they cannot locate Soni; they had escaped home after Ma Thakurain tried to marry her to another man forcefully.
Further, Bindiya convinces Shakti to marry Ananya. However, her intentions are for her to marry all the five brothers. Ananya unknowingly accepts, but when she finds out the truth, she goes back to her home.
Like Poonam, Ananya is an intelligent lady who understands the importance of education. She goes back to school, graduating as a teacher. In Begusarai final episode, Shakti goes to her place of work to apologize for betraying her, and she forgives him.
Teasers and episodes
The teasers of the show are available online. This way, you can read them before watching full episodes. You can also watch the show from legit streaming soap opera sites. The Begusarai in English version aired on Zee Word in 2018. You can also find Begusarai romantic episodes on YouTube.
Begusarai Zee World cast
One of the reasons why the show became a success is because of its cast. It featured popular and talented Indian actors and actresses. Well, below is a list of Begusarai cast.
1. Shweta Tiwari – Bindiya Thakur/Maa Thakurain
Shweta Tiwari is a multiple award-winning Indian actress and model. The 40-year-old actress is popularly known as Prerna Sharma, a role she played in Kasautii Zindagi Kay (2001 – 2008). In Begusarai, she plays a woman seeking to revenge the death of her father.
2. Vishal Aditya Singh – Lakhan/ Shakti Thakur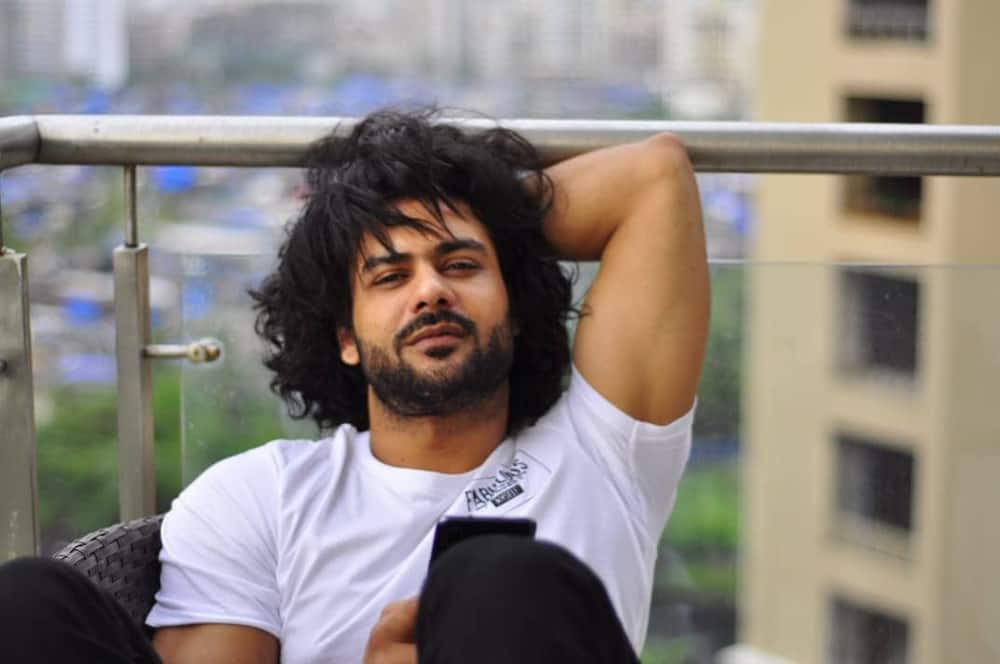 Vishal Aditya Singh is a popular Indian actor known for many TV show appearances. In 2019, the 32-year-old was nominated by the ITA Award for the Best Actor Popular – male category award. In the series, he plays the husband of Poonam, and later the boyfriend of Ananya.
3. Sartaj Gill - Priyom Phulan Thakur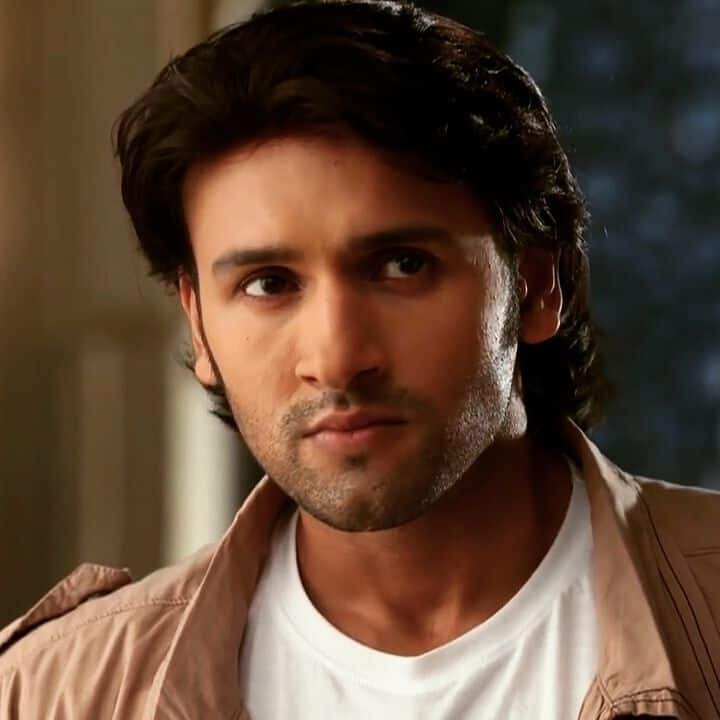 Sartaj Gill is a gifted Indian actor known for Gudiya Humari Sabhi Pe Bhaar (2019) and Ek Tha Raja Ek Thi Rani (2015). In the soap opera, he plays the role of the husband of Priyom and cousin of Lakhan. He is hilarious and interesting to watch.
4. Shivangi Joshi – Poonam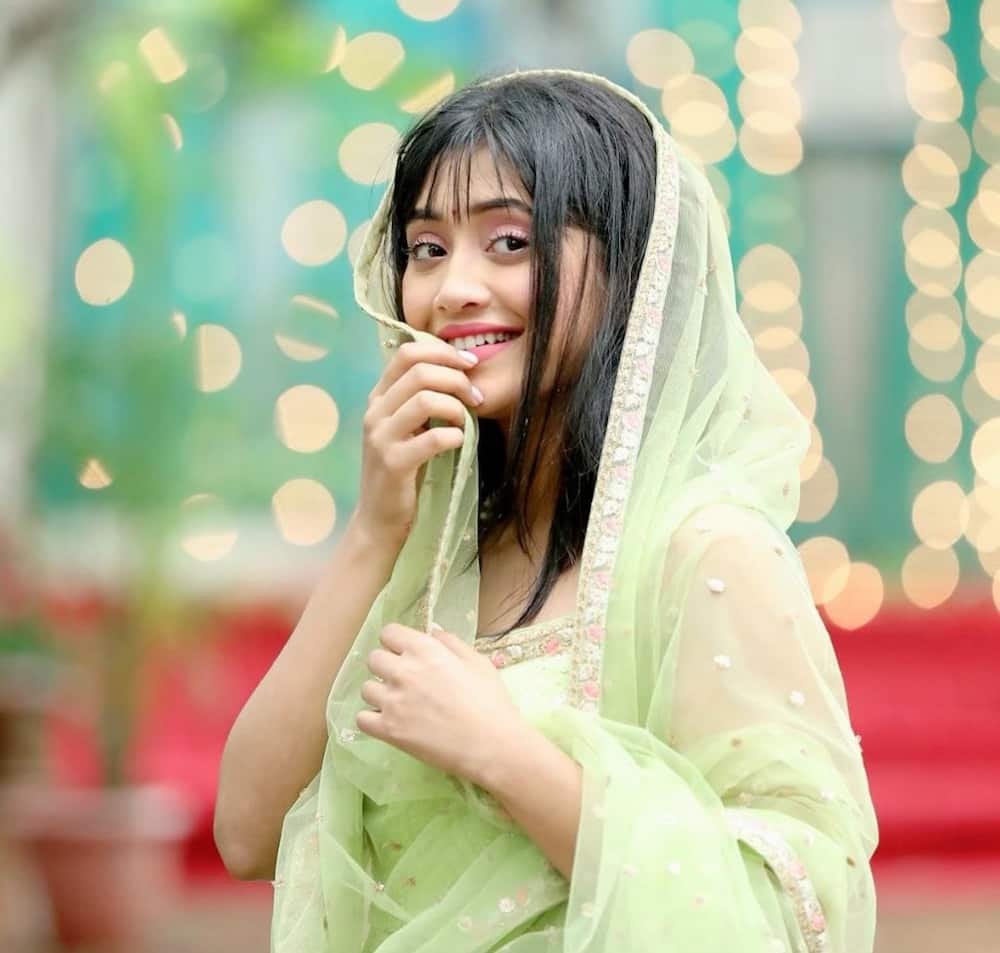 Shivangi Joshi is a young talented Indian actress. As of 2020, she is 25 years old. She consecutively won the STAR Parivaar Award for Favourite Patni in 2017 and 2018. Shivangi portrays Poonam, who is the wife of Lakhan and childhood friend of Priyom.
5. Vibha Anand – Ananya Mishra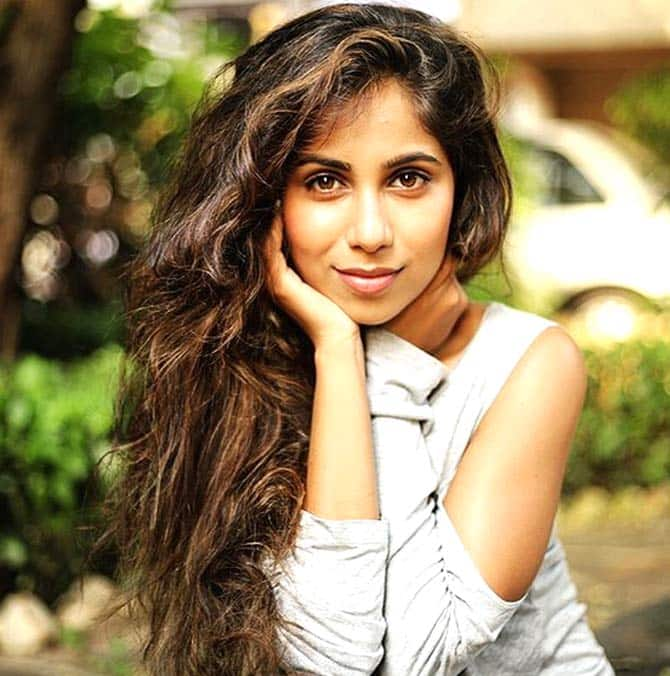 Vibha Anand is another accomplished Indian actress worth following. The 30-year-old comes in the second part of the show. She stars as Ananya, who is the girlfriend of Shakti.
Other cast members are as follows:
Rati Pandey as Komal Thakur
Richa Mukherjee as Guddi Phulan Thakur
Ankit Gupta as Garv Thakur
Sulbha Arya as Badi Amma
Darshan Dave as Mithilesh Thakur
Narendra Jha as Phulan Thakur
Vaishnavi Dhanraj as Maya Mithilesh
Malini Sengupta as Rekha Bhushan
Harshh Sethi as Bhusan
Riya Deepsi as Soni Mithilesh
Abhimanyyu Raj Singh as Ramakant Mishra
Mukul Raj Singh as Samar Mithilesh
Manish Naggdev as Adarsh Mithilesh
Parichay Sharma as Amar Mithilesh
Sudesh Berry as Manohar
Mithli Jain as Mayank Mishra
Aalisha Panwar as Najma
Vineet Raina as Bhanu
Ankit Mohan as SP Avinash Srivastav
Madhavi Gokhte as Choti Amma
We hope that now you understand everything about Begusarai Zee World soap opera. The show remains a favourite for many people because of its cast and storyline. If possible, the majority of its fans would love it to be renewed.
READ ALSO: Zee World The Heir: cast, cast real names, full story, plot summary, teasers
Briefly.co.za shared a post about Zee World The Heir, an Indian soapie. It presents the story of a young girl who is forced to fake her gender to inherit the throne of her father. In normal circumstances, it is against her traditions; female heirs are regarded as inferior as compared to their male counterparts.
The Heir features talented actors and actress such as Aarti Singh (Amba Pawania), Farnaz Shetty (Manpreet), Neel Motwani (Rajveer Bajwa), Anand Suryavanshi (Harjeet Bajwa), and Jaswir Kaur (Mohini Bajwa).
Source: Briefly News