25 romantic weekend getaways in South Africa
Whether you are South African or planning to come in for some thrilling experiences, especially as a couple, there are lots of exciting weekend getaways where you can have the best of time. Therefore, whether you are in search of budget-friendly destination or you want to splurge for a special occasion, in this article you will find different romantic venues where you can have the best of time irrespective of where you are in the part of the country.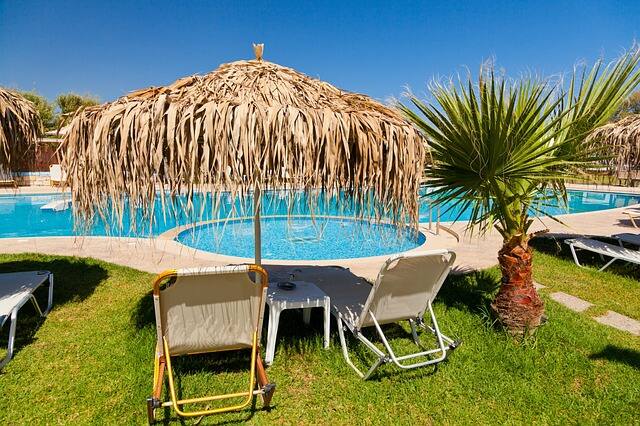 Having a pleasant time with your better half is one of the ways through which you can relish your love. To achieve that, sometimes, it is best to leave your environment for a more romantic place that will be void of all forms of distractions. Therefore, here are some carefully chosen weekend getaways that you may consider to express how much you feel for your spouse without regretting your stay eventually.
Weekend getaways in Mpumalanga
1. The Rest Zebra Lodge
The beautiful thing about Rest Zebra Lodge is how they perfectly combine Mpumalanga Lowveld's natural beauty with world-class facilities and excellent architecture to guarantee the best of experience for all their guests. Interestingly, guests can enjoy maximum comfort with any of their spacious accommodation units with facilities including television with DSTV, beverage counter, mini bar fridge and full WiFi. Then, if you love sport, you have access to their heated swimming pool, badminton and floodlit tennis court.
READ ALSO: 15 fun and thoughtful romantic things to do in Johannesburg
2. Welgelegen Manor
If you need a home-away-from-home romantic environment where you can enjoy the best of time with your loved one, then, Welgelegen Manor should be your next consideration. Known for their relaxing atmosphere, beautiful spacious rooms and efficient staff, among others, they have become one of the best sought-after romantic weekend getaways for lovers. They are located at Farm Rietbult, R51 Balfour Road, Balfour Mpumalanga.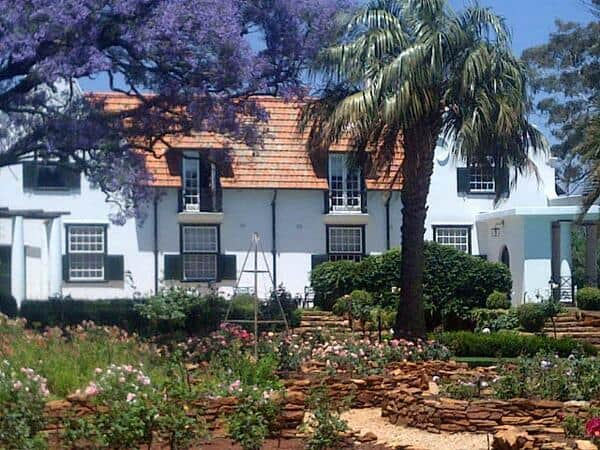 3. Forest Creek Lodge & Spa
Do you need a secluded environment where you can enjoy the best of time without any interference from the hustles and bustles going on in the city? Then, you may want to consider Forest Creek Lodge & Spa. Under the canopy of trees, you can enjoy hiking trails along the stream. Should your visit fall into the colder months, then, you can enjoy the Big Fireplace that is in the Lodge Lounge. Lovers who look forward to where they can renew their love experience have always found this place so lovely for that purpose.
4. Cpirit Country Haven
If you are looking for where to enjoy peace and tranquillity in a farm that is set in a mountainous region, any South African would rightly recommend Cpirit Country Haven to you. Their accommodation includes the original farmhouse which has been converted into four Farmhouse studio-suites as well as "The Barn House" and two "fisherman's cottages". They also have a self-catering farm that is capable of accommodating as much as 28 guests, which means you and your loved one have enough time and space to express your love while doing things together.
Weekend getaways for couples in Johannesburg
5. Villa Lugano
Villa Lugano offers you some of the best accommodation in Johannesburg where you and your loved one can enjoy your weekend away from home. Whether you need a superior double room, deluxe single rooms or a single room, you can enjoy that based on your choice from as low as R910.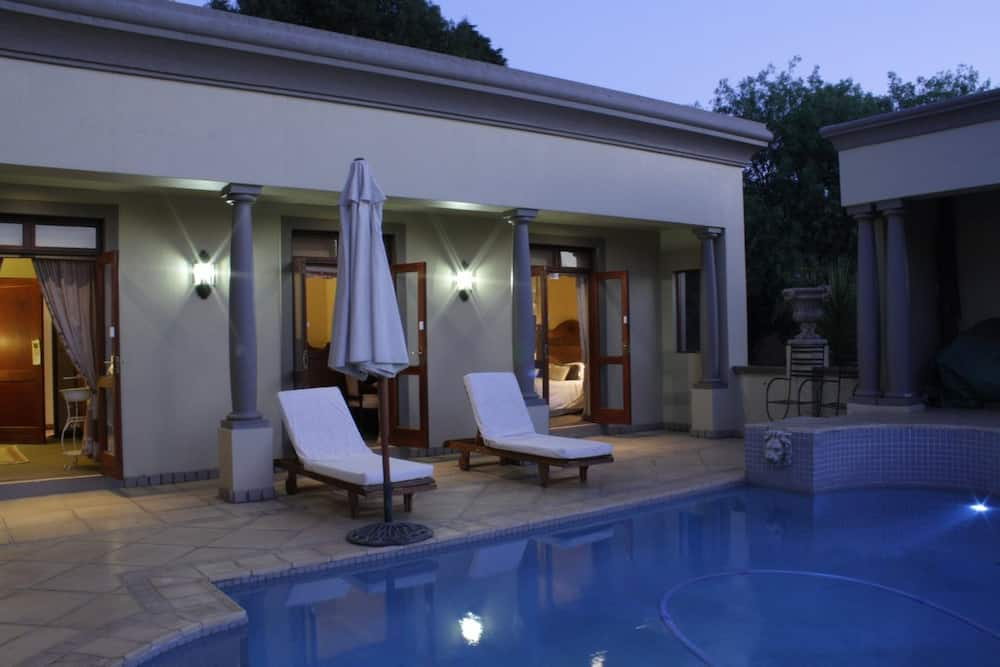 6. Dunkeld Manor
Located at 34 Smits Road, Dunkeld, Johannesburg, South Africa, Dunkeld Manor offers a beautiful and serene environment for couples who are seeking for luxurious accommodation and maximum relaxation in tranquil suburbs. The rooms are en suite and beautifully decorated with a private fridge, a flat screen television, air-conditioning and tea and coffee making facilities. With as low as R1,600 per couple, you can enjoy their state-of-the-art facilities.
READ ALSO: Waterberg Resort rates, images, accommodation and fun activities
7. 58 on Hume
A great thing about 58 on Hume is the level of attention given to details to ensure that no guest regrets spending a time there. There are elegantly modern and spacious rooms that are en-suite with everything that you need to enjoy maximum comfort. While you are having the best of time, there is also a work station and a comfortable reading area that you can avail yourself of in case you have some official issues to attend to while away. From as low as ZAR 1,550, you can have a night of enjoyment with breakfast.
8. Shumba Valley Lodge
Shumba Valley Lodge rides itself as one of the best weekend getaways near Johannesburg where couples can enjoy convenience at its peak. With various facilities on their 20-hectare site, you can enjoy any of their thatched rooms with convenience, privacy and comfort. You also have access to free WI-FI, Coffee/Tea making facilities, built-in laptop safe, and newspapers, among others.
9. The Parkwood
The Parkwood has a blend of classic comfort and contemporary style. While you have nothing to worry yourself about as far as your weekend getaway is concerned, they have stylishly considered spaces with delicious complimentary breakfast all to ensure that you have the best of experience and value for your money. Other couples who have visited the place all have an interesting story to share because of their VIP experiences. With a token on R2,550, on a minimum, you and your spouse can enjoy a beautiful night there.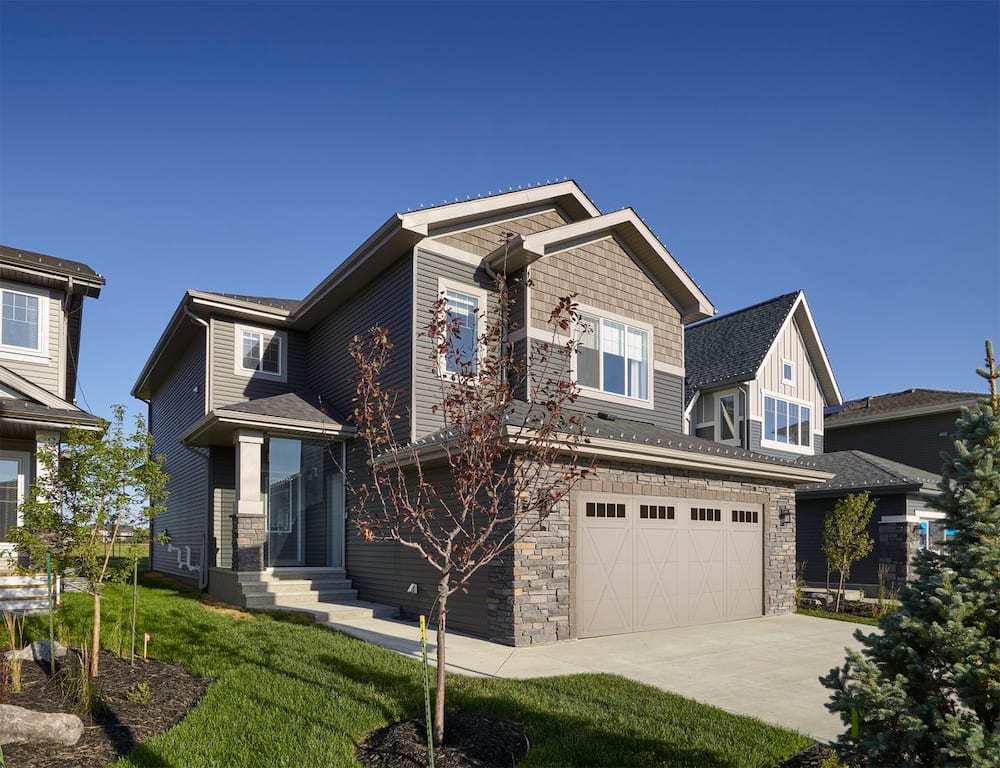 Romantic weekend getaways Gauteng
10. Valley Lodge & Spa
Valley Lodge & Spa has one of the most exciting places that couples will find beautiful for their weekend getaway. Couples who would love to connect with nature while expressing their love will find the location perfect for that purpose. So, you may want to consider this award-winning destination if you want total comfort in a place that is elegantly set for your use. They also have facilities such as swimming pool, gym and a tennis court that will cater to your physical recreation.
11. Askari Game Lodge & Spa
If you are looking for a befitting venue for weekend getaways for couples cheap rate, Askari Game Lodge & Spa should be your next point of consideration. It has a warm and friendly environment that you and your spouse would instantly fall in love with. In fact, if you are a nature lover and birding enthusiasts, you will enjoy every moment that you spend there. You can be sure of a unique configuration of their chalets and suites which have been romantically set in a serene environment for you to have the best of experience.
12. Mongena Private Game Lodge
One of the special advantage that guests who go to Mongena Game Lodge enjoy is the experience of a spectacular African Bush safari and game drive. It is one of the best romantic getaways that anyone around Gauteng can enjoy. Their accommodation has 24 hours air-conditioned en suite rooms with room safe, coffee/tea making facilities, flat screen TV set with satellite TV programmes and hairdryer, among others. You can enjoy all of the benefits they offer with R3,250 per couple.
READ ALSO: 15 of the best restaurants in Johannesburg
13. Monate Game Lodge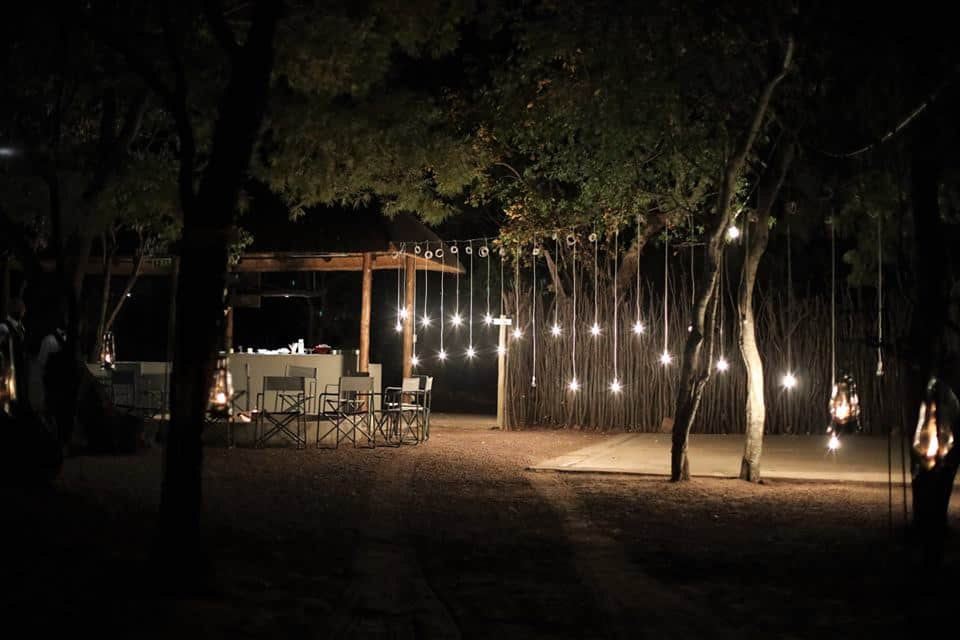 A haven of peace and tranquility, Monate Game Lodge is nestled in manicured natural gardens with about 3000-hectare private game reserve. A perfect place for your weekend getaway, the lodge has 38 modern luxurious accommodation and two luxury villas in the Main Lodge. They also have Skukuza and Shingwedzi Lodges where you can enjoy maximum privacy. Monate has a variety of wildlife and lodge activities that guests can enjoy while they stay there.
14. Stone Tin Lodge
Stone Tin Lodge has one of the unique environments among all the romantic getaways Gauteng has. Imagine having experience, and you do not want to forget the memory in a short while because of the sweetness that comes with its remembrance. Among other things, they have a welcoming fireplace, fresh mountain water on tap and a beautiful veranda where you can gaze at the animals as they roam right up to the cabin. There are even lots of small waterfalls and fountains where games like Black Wildebeest and Blesbuck are best played.
Romantic weekend getaways Magaliesburg
15. Nullarbor Cottages
Location: Rustenburg Rd, Magaliesburg, 1791, South Africa
Website: www.nullarbor.co.za
16. Hornbill Lodge and Legends Restaurant
Location: Cnr R24 and, R563, Magaliesburg, 1791, South Africa.
Website: www.hornbill.co.za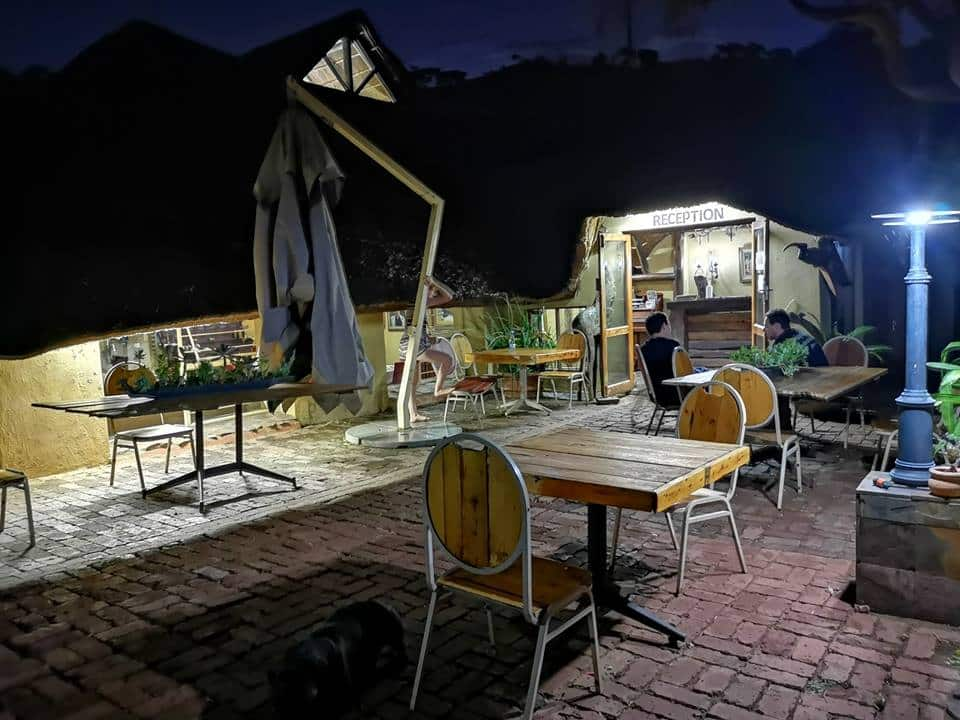 17. Magalies River Lodge
Location: 77/75 Kruitfontein Central, Magaliesburg, 1791, South Africa.
Website: www.magaliesriverlodge.co.za
18. Budmarsh Country Lodge
Location: R96, Magaliesburg, 1971, South Africa.
Website: www.budmarsh.co.za
19. Whispering Pines Country Estate
Location: Portion 37 of Portion 512JQ, Vaalbank Farm, Magaliesburg, 1791, Magaliesberg, North West Province, South Africa.
Website: www.whisperingpines.co.za
20. De Hoek Country Hotel
Location: R98, Magaliesburg, 1791, South Africa
Website: www.dehoek.com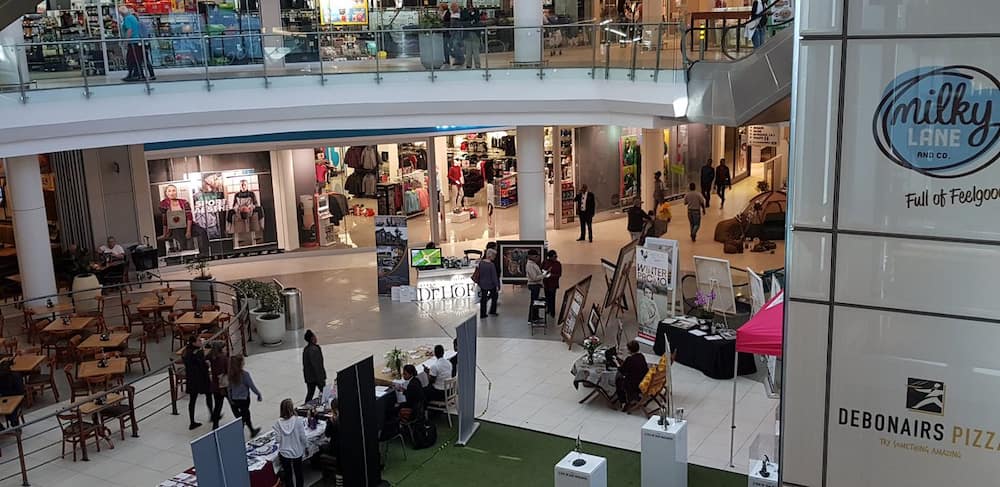 Weekend getaways near Pretoria
21. Cullinan Diamond Lodge, Cullinan
Location: 2 Hotel Street, Cullinan, Pretoria, 1000, South Africa
Website: www.cullinan-diamond-lodge.business.site
22. Saamrus Guest Farm
Location: RH 4 Doornkloof, Magaliesburg, 1791, South Africa
Website: www.saamrus.co.za
23. Jansen House Boutique Manor
Location: 9 King St, Irene Security Estate, Irene, 0157, South Africa
Website: www.jansenhouse.co.za
24. Oxbow Country Estate, Bronkhorstspruit
Location: Portion 10, Boschkop, Bronkhorstspruit, 1020, South Africa
Website: www.oxbowestate.co.za
25. Hollybrooke Adventure Farm, Skeerpoort
Location: Plot R10, Remhoogte Road, Skeerpoort, Hartbeespoort
Website: www.hollybrooke.co.za
Based on all that has been discussed so far, you can see that there are lots of weekend getaways that you can consider with your spouse irrespective of your budget and location. Hope you find the article well-instructive enough to help you make an informed decision.
READ ALSO: List of some of the best clubs in Cape Town
Source: Briefly News