Deception Zee World cast, full story, plot summary, teasers, final episode
Deception Zee World has appeared on our screens long enough to create an interest among viewers. The series is favourite because it retells the love story between Aspara Menaka and sage Vishwamitra in a unique, modern style, focus, and setting. At the heart of scenes are Pooja Goel and Naren Vyas, who share fresh experiences from the garden of love.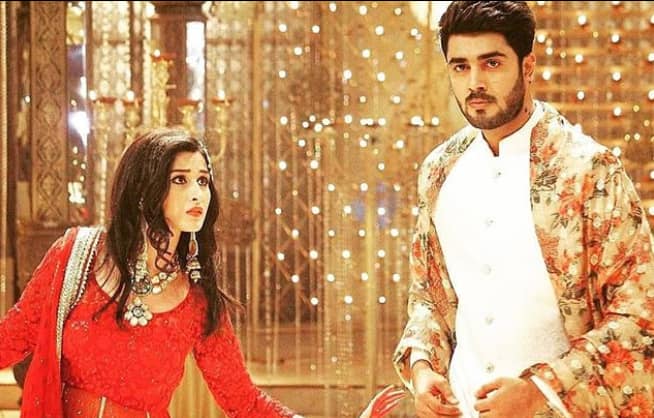 The soapie is a creation story of Sooraj Barjatya and falls into a broad category of Bollywood productions. Deception is a work of art from Rajshri Productions, and all the song lyrics in the show are written by Raghvendra Singh. The soapie premiered early in the year, replacing Amma that ended on 5th January 2020. The soapie is not only entertaining but also inspiring in real-life issues.
Deception Zee World plot
Deception telenovela revolves around the lives of Pooja Goel and Naren Vyas. Naren, from the affluent Vyas family, is isolated from worldly activities by concentrating on meditation and spirituality. He leaves his father, Harish Vyas, and mother, Supriya Vyas, concerned. On the other hand, Pooja is a warm, contented young woman with strong family values at heart.
Naren and Pooja eventually become good friends because she admires his selfless nature. Naren saves her from a rape incidence by his cousin, after which the two fall in love. However, in another turn of events, Naren's wedding is fixed with Surbhi, and his lover agrees to marry Dr. Anand.
The jealous Naren cannot stand Pooja marrying Dr. Anand in his place. The ensuing love triangle results in dramatic experiences in the lives of Pooja and Naren and those around them.
READ ALSO: Starlife Game of Love: cast (with images), full story, plot summary, teasers
Deception Zee World full story summary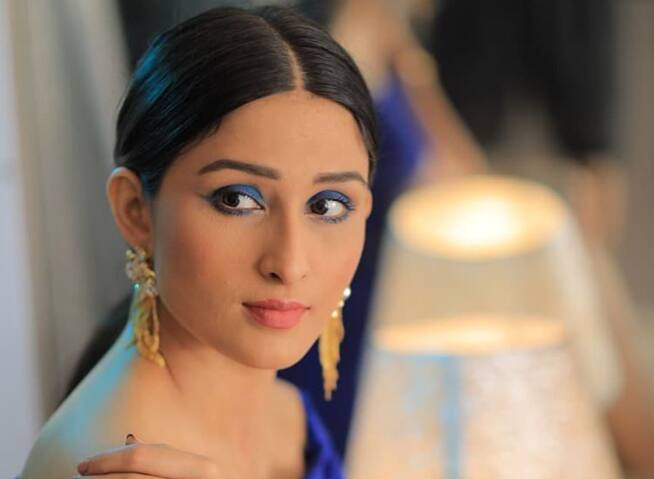 Naren dislikes socializing because he believes that he will get corrupted if he interacts with the world. He, therefore, maintains an inflexible mindset and clings to self-driven ideals. Pooja has a different view of lighting the world with her talents. She is a typical people's person.
Naren's parents are uncomfortable with the spiritual status of their son. They spot Pooja and hire her to break his obsessions and bring him to the realities of a world around him. Her struggle to change him is the hotspot of this awakening soapie.
The world of meditation is serving no good to those around Naren, especially the Vyas family. Even so, his selfless nature attracts Pooja, who initially takes him for a wealthy young man. Their union strengthens when he saves Pooja from the hands of her cousin, Rahul, who was about to rape her.
Mayank, a cousin to Naren, falls for Pooja and cannot stand him marrying Anand. The enraged Mayank kills Anand on the wedding day. The incident drives Naren into marrying Pooja, hoping to save her from the embarrassment of the fateful incidence. Soon after, Naren realizes his love for her. Meanwhile, she starts plotting their separation by projecting insults at him.
Naren changes
The soft-spoken Naren ends up becoming a womanizer. Pooja returns to his life a year later as Mrs. Kapoor at a time when his life has entirely transformed. Their reunion ends up being tragic when Ashish, who is their mediator at first, develops an interest for Pooja. A wedding between Naren and Pooja faces another challenge because Mayank's father is plotting to harm Pooja. Naren eventually marries her anyway.
Excessive drinking spoils Naren's life. Pooja makes a disturbing discovery that Chandrika, a prostitute, is Naren's birth mother and that he is not of the Vyas family.
Naren plots to kill Pooja
Everyone except for the Vyas family, Chandrika, and Danish think Naren is in love with Pooja. Instead, he hates her and hires sharpshooters to take away her life. In the process, he reconsiders the plan and drops it, but it is too late to win her back, having lost her trust. A series of events leaves the Vyas family in chaos.
The blind Meghna is planning to marry Kunal. The absence of Naren from the wedding venue raises suspicions as to who raped Meghna on her wedding day. Pooja comes to Narens defence, shifting the blame to Kunal, Danish, Gupta, and Rahul. The rape culprit pursues Pooja and Surbhi out of fear that he will be exposed. Meghna and Kunal proceed to marry following the arrest of Hardik, the rape accomplice.
Angraj is plotting to kill Naren on Pooja's wedding. The fateful incident leaves Anuj and Angraj dead, escalating tension in the Vyas mansion. Sources later reveal that Angraj had survived the shooting. He undergoes plastic surgery and returns to kidnap Naren to take his place. He later dies in the hands of Supriya.
How does Deception Zee World end?
The telenovela's ending features Naren exposing Angraj during a wedding. Also, Deception Zee World last episode has a scene with Arjun marrying Rachael after apologizing and finding favour in her family. The reunion between Pooja and Naren spices the Vyas family with happiness.
Deception Zee World ends with Supriya as a manager for the Angraj Foundation. Surbhi and Rahul have a son, and Pooja is pregnant from Naren.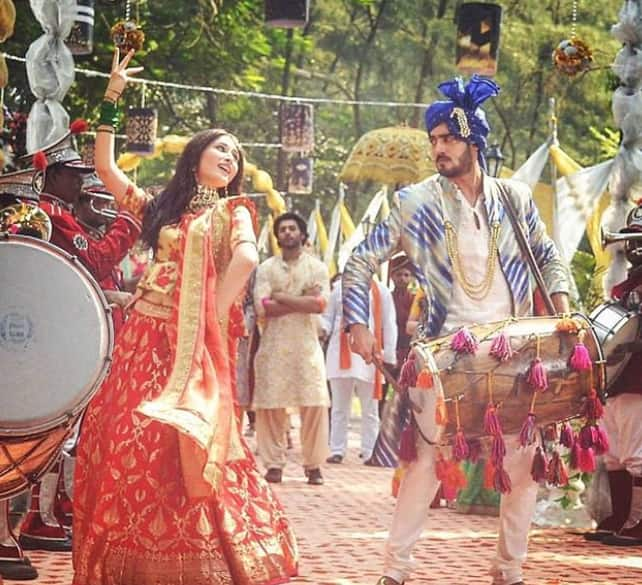 READ ALSO: Blood and Water Netflix cast real names and photos, episodes, full story
Main Deception Zee World cast
Various talents that have been brightening our days on Zee World Deception telenovela include the following:
1. Akshay Mhatre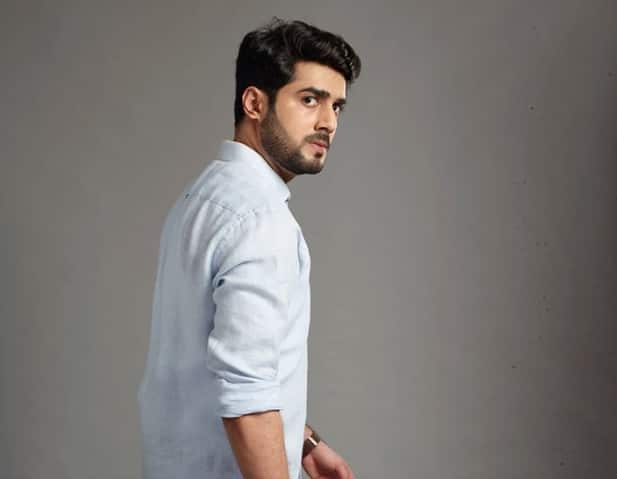 The actor is our all-time favourite Naren Vyas on Deception telenovela. His creativity and character portrayal are close to none in the series and many others.
Akshay is 28 years old and comes from Nerul, Navi Mumbai, India, where he was born on January 11th, 1992. While in college, he was involved in theatre.
2. Veer Bhanushali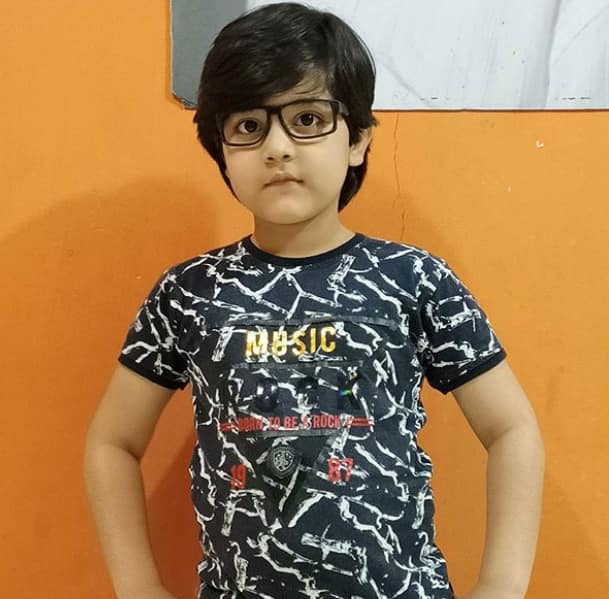 The actor portrayed the role of the young Naren Vyas. He is a well-known child artist recognized for the following hit television series.
Veer Bhanushali resides in Mumbai, Maharashtra. He is such a success at a tender age.
3. Sheen Dass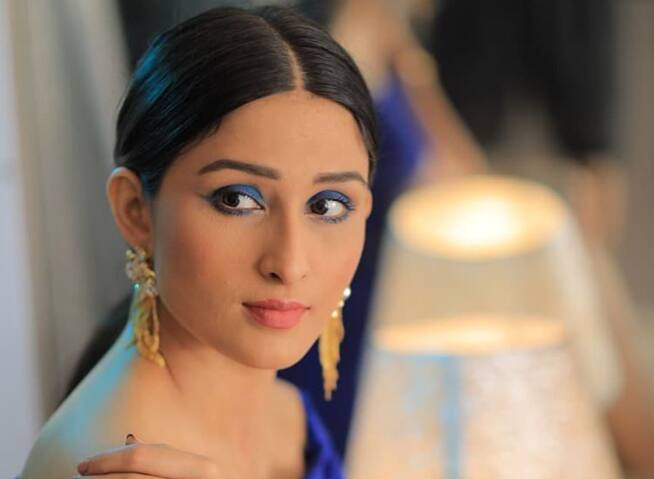 The award-winning Sheen Das portrays Pooja Vyas's character in Deception. The actress is also notorious in other television productions.
Sheen, who comes from Delhi, India, is the daughter of Bharat and Savita Dass. The gorgeous actress is a graduate from Sikkim Manipal University. She weighs 52 kgs and celebrates her birthday on 25th November.
Recurring Deception Zee World cast real names
Who is Bela Deception? The Deception soapie was never short of famous actors. Let us find out their real identities, including that of Bela
Kashinath Vyas: Kanwarjit Paintal
Harish Vyas: Avinash Wadhawan
Rahul Vyas: Aankit Hs Vyas
Supriya Vyas: Jyoti Gauba
Chandrika: Jaya Binju Tyagi
Hardik Vyas: Vijay Kalvani
Neelima Vyas: Parul Chaudhary
Surbhi Vyas: Ritu Chauhan
Arjun Vyas: Khushwant Walia
Harsha Kaushal: Chaitrali Gupte
Rakesh Kaushal: Farukh Saeed
Mayank Kaushal: Tushar Khanna
Naina: Gulki Joshi
Ashish Kapoor: Khalid Siddiqui
Yash Singhania: Saptrishi Ghosh
Shilpa Singhania: Mamta Verma
Meghna Goenka: Sangeita Chauhan
Mr. Goenka: Rakesh Kukreti
Satish Gupta: Kuldeep Mallik
Kusum Gupta: Chitrapama Banerjee
Anuj Gupta: Rohan Rai
Rachel / Ritu: Sandhya Mehta
Inspector Shivani Gupta: Ashmita Jaggy
Babaji/Guruji: Rishabh Shukla
Chandni: Suhani Dhanki
Dr. Kiran: Arti Gupta
Dr. Anand: Suraj Kakkar
Bela: Neha Marda
Bela's father: Pawan Mahendroo
Praveen: Krishanu Rathore
READ ALSO: Days of our lives cast: A-Z exhaustive list with images
Deception Zee World teasers
There is no better way of following Deception Zee World updates than by checking out the teasers. Television lovers keep coming back for more on how the story will unfold in subsequent episodes, and sure enough, every scene counts towards the development of Deception Zee World full story.
Deception Zee World March 2020 teasers
In Zee World: Deception March 2020, Pooja is determined to reestablish her romantic relationship with Naren. After pouring her heart and deciding to tell him the truth, will he consider her back?
Deception Zee World April 2020 teasers
Hiding the truth is not always easy. In Zee World Deception April 2020, Pooja decides to fake her madness to protect the Vyas mansion from destruction. The unlikely happens when the truth finally arrives concerning the birth parents of Narens.
Deception Zee World May 2020 teasers
Pooja is torn between the split personality of Naren and the suicidal Bella, who is also psychotic. Pooja is also out to reveal those who raped Meghna before her wedding day. A real son to Supriya comes back home with bad intentions at heart.
Deception Zee World June 2020
The soapie aired up to Saturday, 6th of June, 2020. In summary, the June teasers reveal that in the Deception Zee World finale episode, Angraj does not heed to Supriya's warnings against applying a sindoor on Pooja's forehead. Angry Pooja shoots at him with a gun. Hadik Vyas is arrested by the police officers. Arjun confesses his wrongdoings, and the Vyas forgive him.
This marks the grand finale of Deception on our screens, meaning that there are no Deception Zee World July 2020 teasers.
What new series is coming to Zee world?
While others were waiting for Deception Zee World season 2, This Is Fate replaced the soapie after June episodes. The new series is already in its second season, and fans are liking it more.
READ ALSO: Binnelanders teasers: October 2020
Last week, briefly.co.za gave a glimpse of what will happen in Binnelanders South African show in October 2020. In this show, forbidden love and fast money seem so sweet until the characters face the consequences of their actions. The show airs on kykNET on weekdays at 19h30, and the omnibus is broadcasted on Saturdays from 09h30.
In Binnelanders teasers for October 2020, Annelize is the primary target, making her fear that she might lose the battle. She is looking for a scapegoat to carry the cross on her behalf. Chanel, on the other hand, is at the lowest point of her life and plans to move into a new apartment to give her some peace of mind.
READ ALSO:
Season 2 of Mzansi Magic Housekeepers: story, cast with images, plot summary
Complicated Love Glow TV: cast, plot summary, full story, teasers
Zee World Lies of the Heart full story, plot summary, cast, teasers
Scandal actors: A-Z Exhaustive list with pictures
Zee World Age Is Just a Number: cast, full story, plot summary
Source: Briefly News