Snatched zee world: cast, plot summary, full story, teasers
Snatched Zee World is an Indian television series that has captured the hearts of many viewers. The series premiered on February 13, 2020, on Zee World TV. It is a story that revolves around a close-knit family of 10, Pethewalas, as they go about the ups and downs of life. The big question is whether they will manage to stick together as a family amidst all the drama around every corner.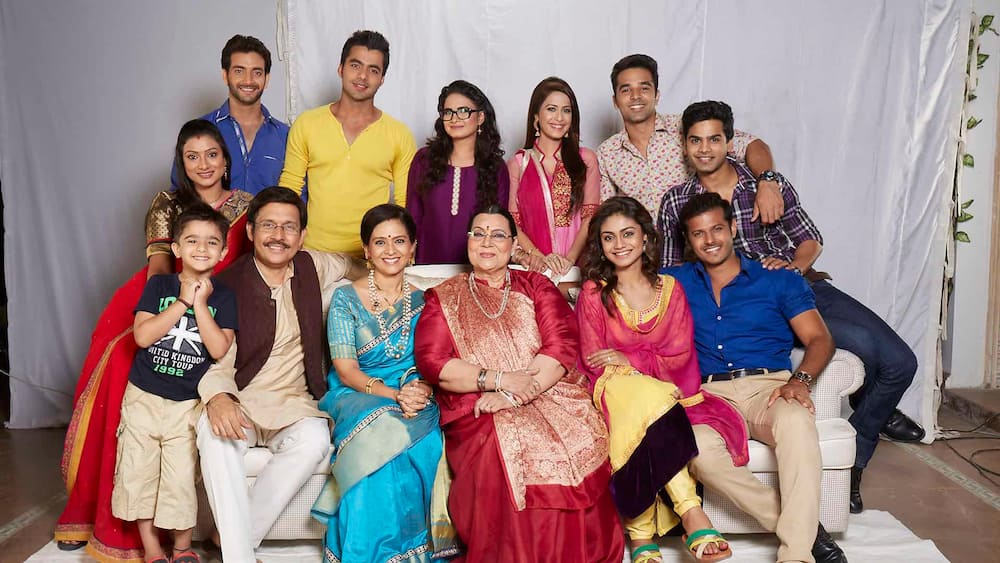 Still, on the Snatched Zee World, a young and beautiful girl named Shreya is so eagerly waiting to start her life as a new bride. However, she is faced with a rude shock after realizing that living a married life is contrary to what she thought and what it is made to look like. Keep reading to learn the full story and what happened next.
Snatched Zee World
Below is everything you need to know about this series. It contains info about the cast, plot summary, full story, teasers, among other exciting things. Enjoy reading!
Snatched full story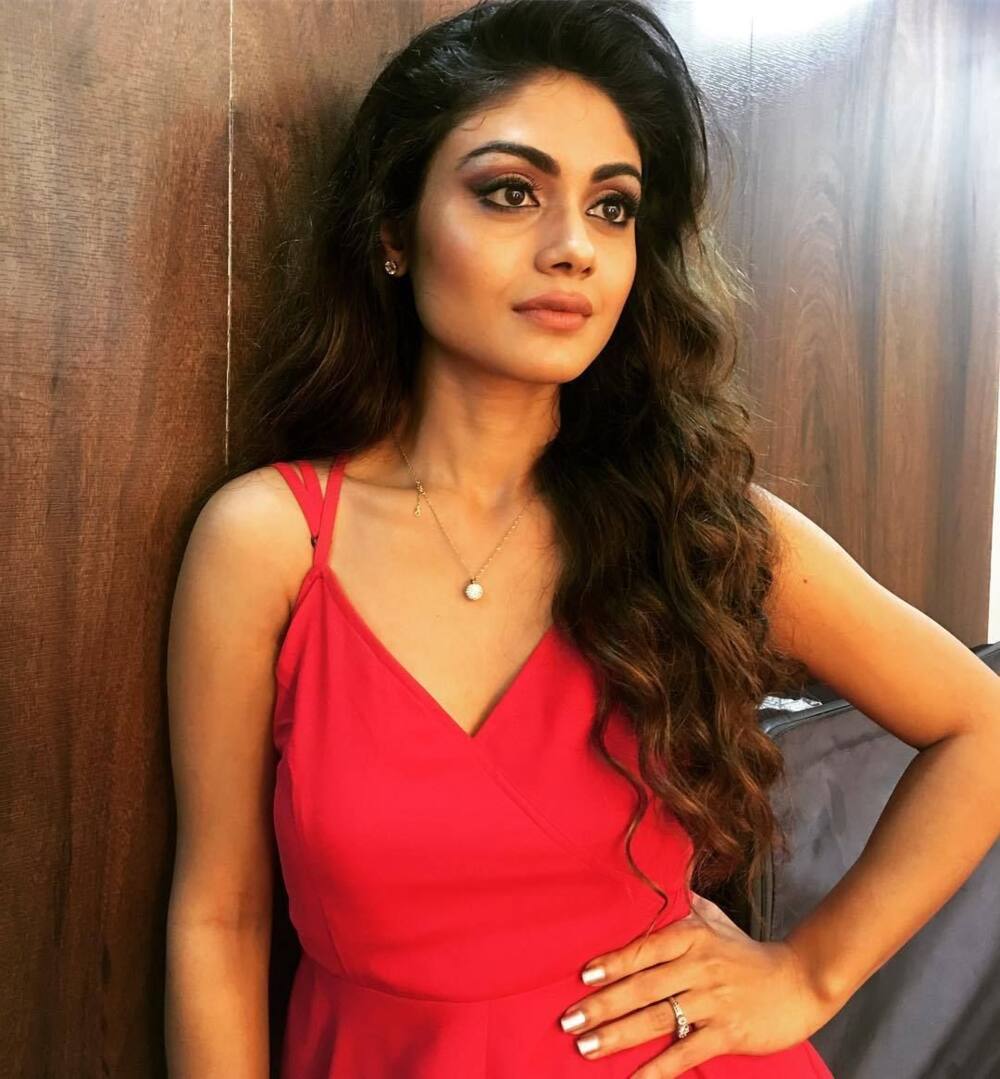 The Snatched story revolves around the Pethewala family. Bhushan (Neil Bhatt) is the second son of the Pethewala family, and he happens to have fallen in love with Shreya (Sreejita De). However, before telling his family about the newly found love, they happened to fix his marriage elsewhere. To his surprise, the girl turns out to be Shreya. That prompted them to get happily married immediately, and they continued with their marriage life.
Ajay is the younger brother to Bhushan and happens to be the youngest son of the Pethewala family. His best friend, Ajju, is in love with Sanjana. Ajju is fortunate to land a lucrative job in the United States of America, and he decides to take vows with her love Sanjana. However, the two love-birds decide to marry in the court given Sanjana's father objections. Being just below 21 years of age, Ajju is too young to get married. To prevent Sanjana's father from giving her marriage to another person, Ajju requests Ajay to marry her until he returns from the United States of America.
In respect of their friendship, Ajay agrees and marries Sanjana. However, their families are not aware that their marriage is short-lived for few months until Ajju returns from the USA. Sanjana finds her new home with the Pethewala family, although they took time to accept her. On the other hand, Shreya gets brainwashed by her mother, prompting her to divide the house's unity so that she can take control. Sanjana realizes Shreya's characters and contemplates exposing her. That provokes Shreya, who, in return, reveals the truth behind Ajay's marriage. This creates a big problem in the family.
Trilokchand requests Ajay to divorce their marriage with Sanjana. However, Sanjana's father, who has already accepted the union between the two, makes her daughter realize her undying love for Ajay. On the other hand, Ajay likes Sanjana but hides his feelings for her to avoid hurting Ajju. In the meantime, Dadi gets to learn about Shreya's real face. She decides to bring back Sanjana to the house as an unfavourable person. Sanjana takes advantage of coming back to the house to trouble the household and tear it apart. The whole family comes together to fight against her. Sanjana finally manages to expose Shreya, leading her to be thrown out by Bhushan.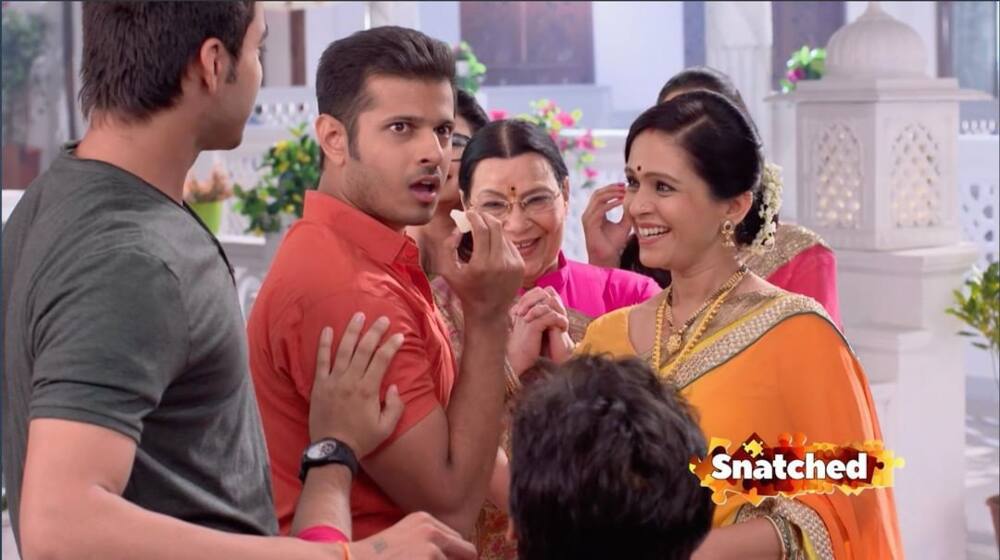 Shreya gets offended and tries to commit suicide by jumping off from a cliff. Bhushan manages to save her, but she is rendered blind after losing her vision. Shreya gets to admit her mistakes, regrets, and asks for forgiveness from the household. Everybody forgives her except Bhushan.
Meanwhile, Ajju comes back from the USA. He gets to know of Sanjana's love for Ajay, which is against their initial agreement. Ajju tries to drag her out of the house, but Ajay comes to her rescue and confesses his undying love for her. This leads to a big conflict between the two friends. Out of anger, Ajju tries to rape Sanjana, but luckily Ajay's sister, Mishri, hits Ajju on his head with a vase, saving her from rape. Ajju succumbs to injuries, and that scares Mishri much. Ajay and Sanjana collude and hide Ajju's body. The police happen to find out Ajju's body, which puts the Pethewala family as the first suspects of the murder, with Ajay and Sanjana being the main suspects.
While in college, Mishri discovers that she is being trailed. It is Ajju in disguise. Ajju's sister Shaina, Ajju, and even Shreya attempt to manipulate Mishri into thinking that she is going mad. However, Ajay and Sanjana come to her rescue. Meanwhile, Shreya fakes pregnancy to buy her stay in the family. Unfortunately, Bhushan gets to find out her lies.
Ajay and Mishri catch another man, Anuj, who confesses to having fallen in love with Mishri at first sight. Anuj's family goes ahead and asks for Mishri's hand in marriage. On the wedding day, Sanja is arrested for Ajju's murder. Sanjana confesses the truth about Ajju's death, and the only way Ajay can save her is to get married to Shaina.
Sanjana pleads with Bhushan to bring back Shreya, and he finally agrees. Shreya is brought back, and she is filled with joy to learn that Sanjana has forgiven her. The story comes to an end, leaving the whole family dancing and happy as before.
Snatched plot summary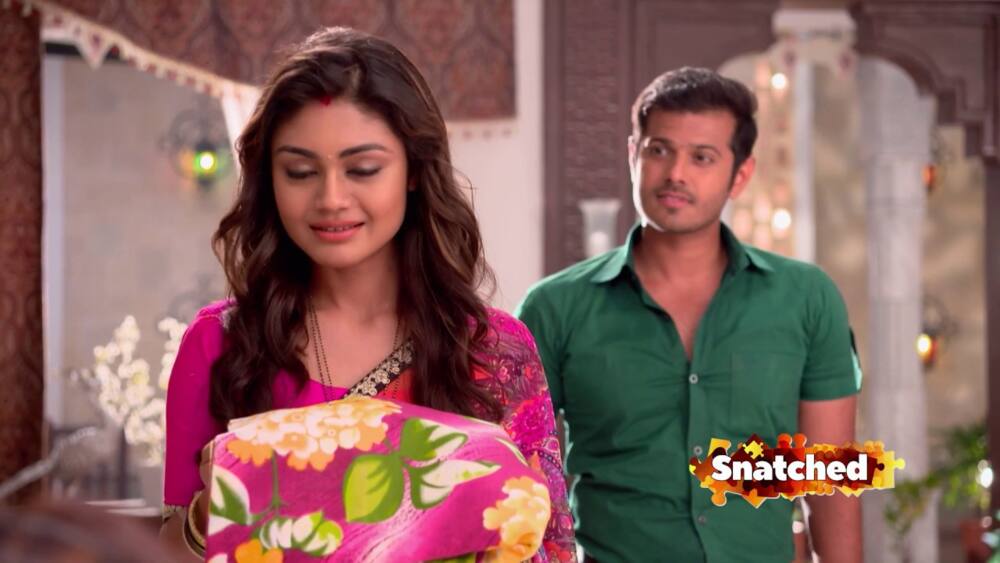 The plot is fantastic and depicts a joint hearted family, where there are equal treatment and love for everyone. They have the utmost respect for Shreya as their daughter. The actors in the show do a fantastic job of doing justice with their roles.
There is an unmistakable chemistry between Bhushan and Shreya, who are the lead couple. The supporting staff gives their all, making the show resemble a neighbouring home story. The show brings strong relations and how people relate and treat close relations as their blood relations. This brings out the need for joint families and the benefits that come with it. This is one show that is both entertaining and at the same time educating. You can go through the Snatched teasers and get all the highlights of the series.
Snatched cast
Chandni Bhagwanani as Sanjana
Kabeer Kumar as Ajay Pethewala
Neil Bhatt as Bhushan Trilokchand Pethewala
Sreejita De as Shreya Bhushan Pethewala
Dimple Jhangiani as Avni Pethawala
Lavina Tandon as Shaina
Madhu Malti Kapoor as Dadi
Tushar Dalvi as Trilokchand Pethawala
Aishwarya Narkar as Elaichi Trilokchand Pethawala
Vineet Raina as Amar Pethawala
Aalika Sheikh as Vinati Amar Pethawala
Rehaan Khan as Samar Amar Pethawala
Mahesh Tanwar as Utpal Trilokchand Pethawala
Ravjeet Singh as Aayush Pethawala
Neha Dangal as Mishri Trilokchand Pethawala
Neeraj Goswani as Ajju
Snatched Zee World is one series that you would never want to miss out on. It is entertaining, and you stand to learn valuable lessons about living together as a family, forgiveness, unity, and other essential things. Watch all the snatched episodes today and get entertained.
READ ALSO: The River 3 on 1Magic Teasers: December 2020
Briefly reported on October 17, 2020, about The River 3 on 1Magic Teasers: December 2020. This is the most favourite television drama series that an average soapie fan will recommend to anyone seeking entertainment.
The TV show has a captivating storyline and a special hook. Whether you are new to watching soap operas or have been watching them for a long time, this highly engaging series is one of a kind.
Source: Briefly News