Zee World Silver Lining: cast and crew, full story, plot summary, episodes, teasers
If you are a massive fan of Bollywood movies, Zee World Silver Lining will keep you glued to your screen. Unlike the usual soap operas that revolve around love and betrayal, this drama series has conflict, separation, abandonment and enmity issues.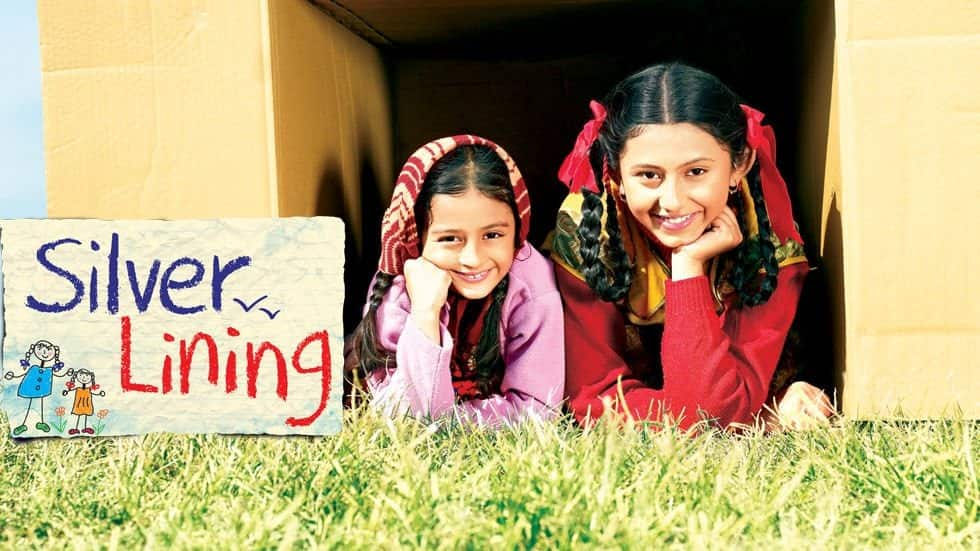 Would you sacrifice the love of your life for your long-lost sister? Between him and your only sister, who would you keep first? Zee World Silver Lining narrates such dilemma of a sister. The soap opera was created by Hats Off-Productions, written by Sonali Jaffar and Gaurav Sharma and directed by Faatimah Malik.
Silver Lining Zee World plot summary
Silver Lining is the narration of two orphan sisters named Ira and Isha. Circumstances separate the two siblings, and later on, in life, they are reunited by destiny. Isha joins a radio station intending to find her sister.
On the other hand, Ira grows up to be a rich spoilt brat. Ira is so angry with her past that she wishes to erase away all her childhood memories. Isha and Ira meet later on and become best friends without the realization that they once shared a past.
Isha is faced with a dilemma upon realizing that the two are in love with the same childhood friend known as Sam. Will Isha sacrifice her love for her long-lost sister?
Silver Lining Zee World full story
From Silver Lining Zee World episode 1, it is evident that this soap opera is one you can always turn to for entertainment. The breakdown of events that revolves around abandonment and enmity will leave you wanting more. Here is the full story of Silver Lining Zee World in English.
Season 1
Isha and Ira have just lost their mother, and their father has abandoned them. The two are left to fend for themselves so that their father can marry another woman. Their father drops Ira and Isha at an orphanage ran by two siblings, Devki and Bhola. The father lies to them that it is a hotel.
On arrival at the orphanage, the two face rejection from the other kids prompting them to run away. They realize that life is harder on the outside and thus opt to go back to the orphanage. While there, different incidences take place leading to the orphanage being set on fire. As a result, Isha and Ira are separated. The events that led to the fire and then separation include:
Devki attempts to separate the two by badmouthing each one of them against the other.
Isha discovers that Tinnu, the boy who helped her escape, had been locked in a dark room without food because of helping her.
Vrinda, the person in charge of everyone at the orphanage, hates Isha for the trouble she caused together with her sister while escaping.
Vrinda becomes friends with Arjun, a boy who lives in the neighbourhood, and they fall in love.
Bhola finds the love letters Vrinda and Arjun have been writing to each other, and he punishes her for that.
Vrinda mixes spices in Bhola's food in anger, but Isha takes the fall, making her a hero among the other kids. All the other kids start liking her, and they all ensure that the starved Tinnu regains his health.
Isha discovers that the two siblings, Devki and Bhola, have the plans of selling off Ira and Chutki to a foreigner who wants to take two cute little girls to his adoption centre in America.
The kids find a way of thwarting the mission by engaging Chetna, the orphanage's new owner who eventually chases the two siblings away.
The new owner is nice and friendly, and she makes all the children at the orphanage feel comfortable. Ira and Isha cross path with Samarth, commonly known as Sam. Sam is Chetna's grandson from the United States.
Chetna falls ill, and her family relocates from the United States to take care of her. Sam's parents, Revati and Girish, advise her to sell the orphanage. Revati hates the orphanage, and the kids, especially Isha, and he looks for ways to make Chetna hate her.
Isha sets out to search for his father, but soon afterwards, she finds out the truth in regards to their father abandoning her and Ira.
Devki and Reavati are still devising ways to sell the orphanage, but they have not succeeded yet.
Ira is admitted to the hospital after she gets injured while skating. Revati promises to pay the hospital bill on condition that Isha agrees to allow Indrani and Manoj, Revati's friends adopt Ira.
Isha agrees to the condition after realizing that her sister would be more happy and comfortable living with Indrani, who is fond of her.
Isha begins to intentionally behave rudely to Ira in an attempt to teach her to live without her and spend more time with the new family.
Since all plans to sell the orphanage have failed, Revati and Devki resolve that their last option is burning down the orphanage.
As the kids are celebrating Diwali during the 15th anniversary of the orphanage, it catches fire. Isha discovers that Ira is still inside the building and thus runs to save her sister's life. On getting inside Isha is in a dilemma since both Ira and Kuhu are in danger.
Isha sees Sam running to save Ira and she, in turn, runs to save Kuhu. Ira thinks that her sister chose Kuhu over her, and it fills her with anger and hatred towards Isha.
Season 2 (10 years later)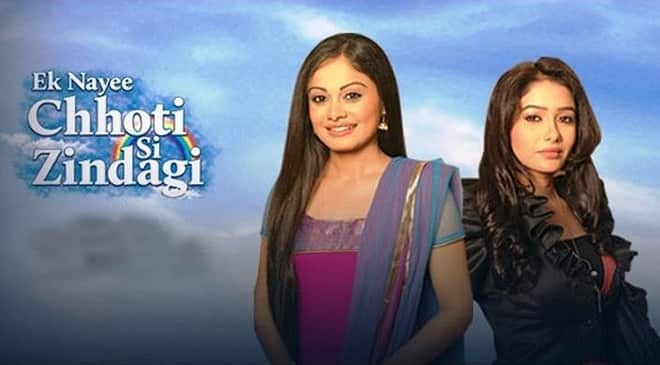 The second season of the series takes place after ten years. Isha arrives in Mumbai with the hope of finding her sister. She joins one of the radio stations in the city as RJ Palak with the hope that Ira would recognize her voice.
On the other hand, Ira grows to be a rich spoilt brat even though there is a humble side to her due to her background and upbringing. Ira grows up with a lot of anger and hatred towards Isha as she still believes that Isha chose Kuhu over her. She changes her name to Kajal Kaushal.
Destiny brings the two long-lost siblings together when Ira invited RJ Palak for her 18th birthday celebration. Unaware of their relationship, the two become best friends. Isha finds it weird that they share a birthday, but she does not say a word.
As everyone is having fun at the party, the police invade and arrest everyone there except RJ Palak because she is from the radio station. She helps Kajal by telling the police that she works at the radio station as well.
Fate brings Isha's childhood friend Samarth Ojha together with her. Sam who is the actual owner of Mi Radio disguises as an intern at the station, by the name PK Gire. Sam and Ira are best friends, and Ira is in love with him.
Ira warns Sam never to mention Isha's name because she is still mad at her. However, Samarth wants to ensure that Isha and Ira reunite as he remembers all the sacrifices Isha made for Ira. Sam misses her friend and posts and ad on the newspaper hoping that she will show up in Dharampur.
Isha is excited after seeing the post and thus asks for three days leave from work but her boss, Laila, refuses to grant it to her. Sam, the owner of the station, calls Laila and directs her to grant Isha the leave. Isha also finds out that Samarth is the owner of the radio station.
During the meeting, the two find out that they knew each other all along but in different names. Isha also requests Sam to help her reunite with her sister. Sam agrees reluctantly as he knows Ira's hatred towards her.
Revati is on a mission to get Samarth and Ira married because he knows the financial benefits that come with the union. However, Ira is shattered to see Sam proposing to Palak. When Indrani discovers that Palak is Isha, she plans to send Ira to the United States so that she stays away from Isha as well as forget Samarth.
Sam lies to Isha that Ira would be out on vacation for a whole month. Samarth wants to use this time to try and convert Ira's hatred and anger for Isha into love, but it is all fruitless. Isha finds out that Sam lied to her and so she plans to break up with him. Sam has no choice but to tell Isha the truth that her sister Ira is none other than her best friend, Kajal.
Sam tells Isha about her sister's hatred toward her past and especially Isha. Even though Palak feels devastated by this news, she is still determined to win her sister back. Unfortunately, it is too late for the reconciliation as Ira is set to leave for America the next day.
Isha manages to stop Ira from leaving, and she confesses that her best friend RJ Palak is none other than her own sister Isha. Ira gets angry, slaps her hard and walks away. Isha pleads for forgiveness, and eventually, she is forgiven. Isha also assures Indrani that she has no intentions of separating her from her daughter.
On the other side, Revati teams up with Tanmay, and the two are on a mission to separate Isha and Samarth. Revati does not know that Tanmay is Tinnu who hates Isha and Sam for the grim life he had at the remand home.
Palak also learns that Ira's King Kong and the love of her life is Samarth. Isha confronts Ira and also tells her about her plans to break up with Sam. Ira manages to convince Isha that it was infatuation and not love.
Ira confronts Revati who is still determined to separate Isha and Sam. Ira confesses to Revati that she forgave Isha so that she could get closer to her and revenge by making her life miserable. Revati teams up with Ira to stop the wedding.
When Palak discovers that Ira still hates her and she has teamed with Revati to stop her wedding, she confronts Ira. Isha promises her sister that she will get married to Samarth regardless of anything that happens.
During their wedding day, Palak's friend known as Shravan disguises as Sam because he is on a mission to marry Isha at any cost. Ira, on the other hand, disguises herself as Isha to get married to Sam. As a result, Ira ends up getting married to Shravan. Later, Isha and Sam get married as the two obstacles are out of the way now.
Isha warns Revati on interfering with her personal life by threatening to tell everyone that he was responsible for the fire at the orphanage. Revati gets terrified and pushes Isha off the terrace, and she threatens to accuse Ira of causing her sister's death.
Ira starts missing Isha and realizes all the mistakes she has done. Eventually, she falls in love with Shravan. In the meantime, everyone thinks that Isha is dead even though Sam, Girish, Devki and Daai Maa are aware that she is alive. During Silver Lining Zee World final episode, Isha is on a mission to haunt Revati, and thus she teams up with the rest of her family members.
Silver Lining Zee World Series cast
Silver Lining Zee World actors and actresses are some of the most talented individuals in Bollywood. They bring the characters to life, thus making the series fantastic and irresistible. Here are the real names of these super-talented actors and actresses with images of some of them.
Toral Rasputra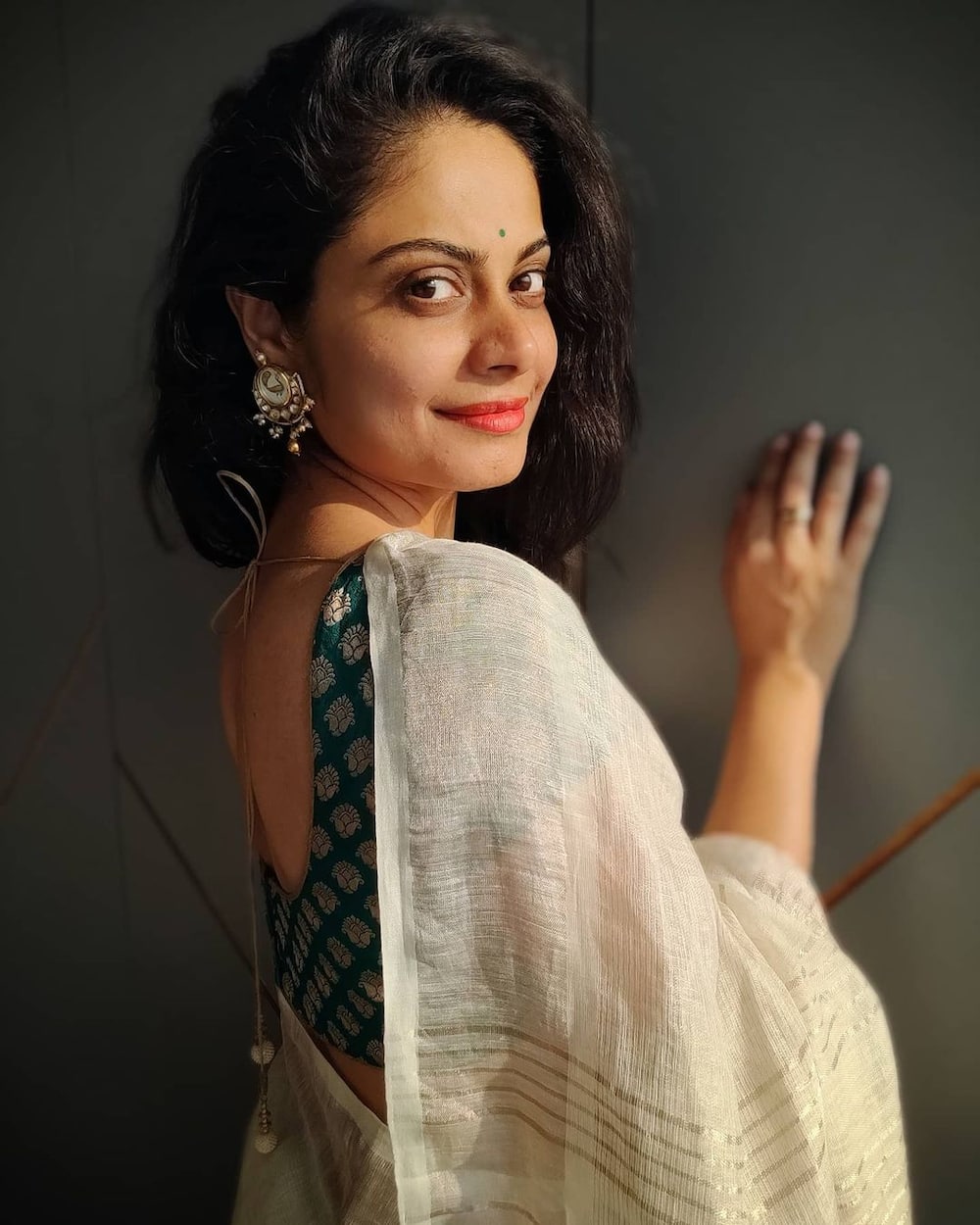 Toral plays the role of Isha, Ira's older sister, Shyam's daughter and Sam's wife. She began her career with advertisements for different brands such as Shoppers Stop and Amul. She has starred in the likes of Yahan Ke Hum Sikandar, Ek Nayi Chhoti Si Zindagi and Balika Vadhu, among others.
Leena Jumani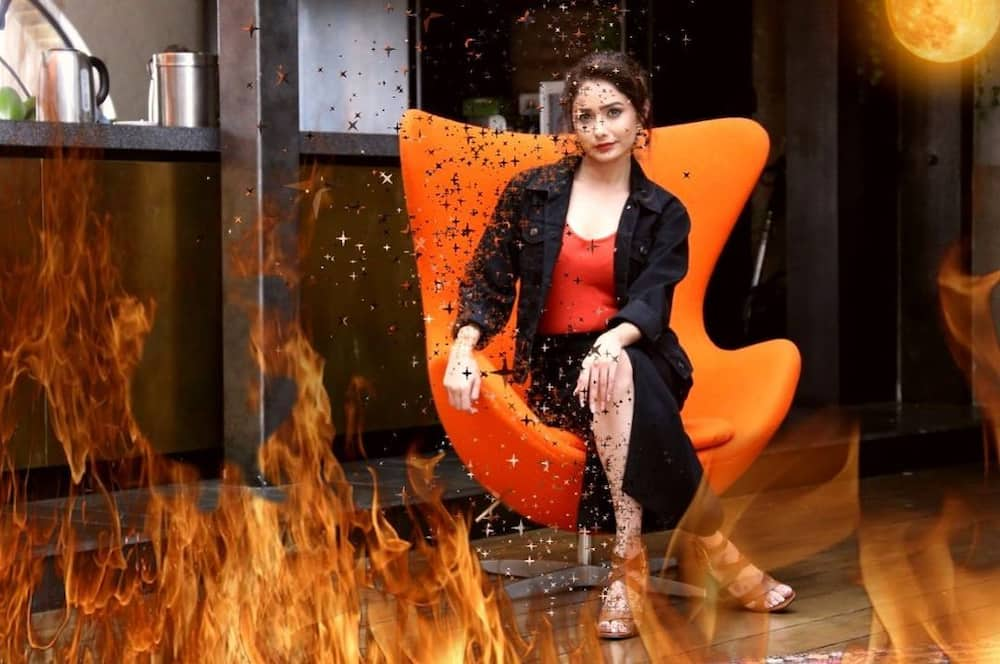 Jumani is an Indian actress and model who plays the role of Ira in Silver Lining. She is also famous for starring as Tanushree Mehta in Kumkum Bhagya. Jumani was born and raised in Ahmedabad, Gujarat in India. She is engaged to Rahul Sachdeva, a US-based businessman.
Pavan Malhotra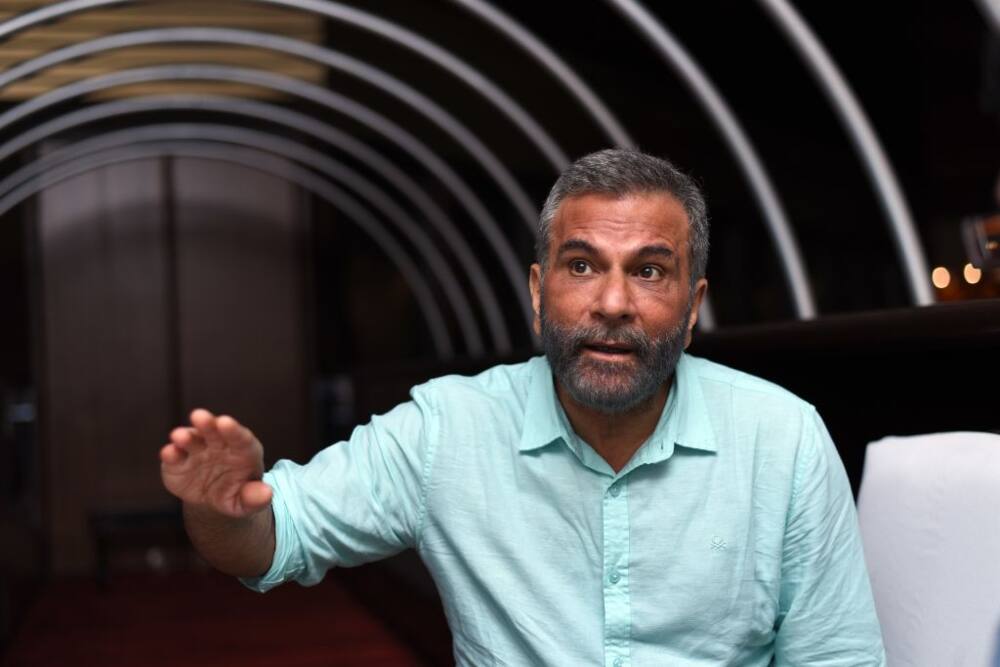 Pavan is a popular Indian actor who plays the role of Shyam, Isha and Ira's father on Silver Lining. The 62-year-old award-winning actor played the lead role in Bagh Bahadur and Salim Langde Pe Mat Ro. He was born and raised in Delhi, Malhotra in Nawabganj.
Sushmita Mukherjee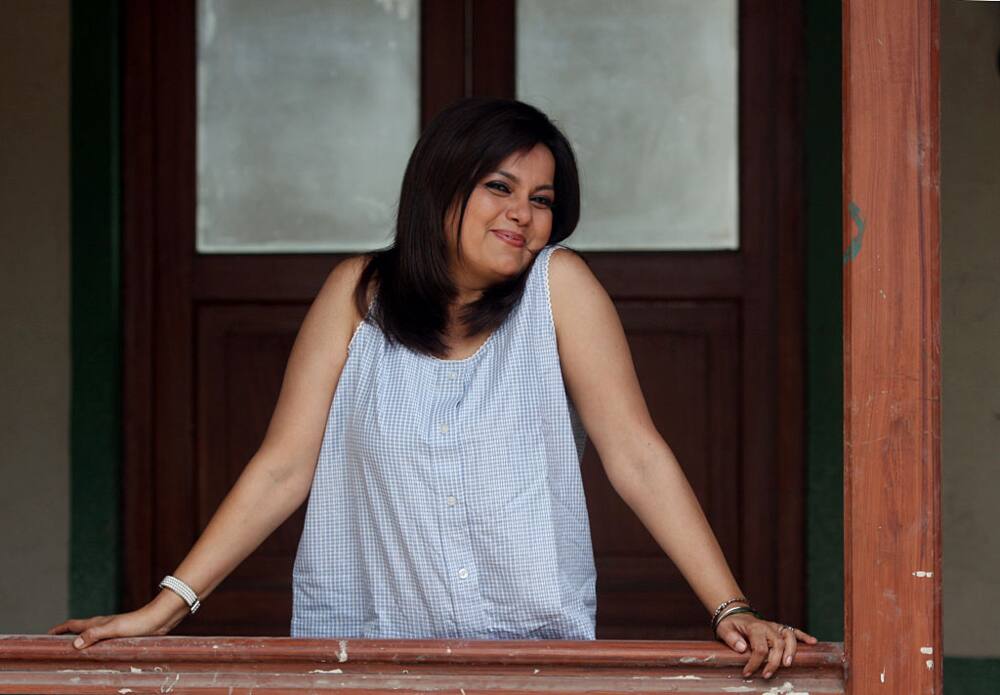 Sushmita is an Indian actress and author who studied at Jesus and Mary College Univesity of Delhi. She has played different roles in different Bollywood TV shows and movies. In Silver Lining, she plays the role of Devki, the orphanage warden.
The other actors and actresses are:
Sachal Tyagi as Bhola
Jay Thakkar as Thakur
Bharti Patil as stepmother of Isha and Ira
Jayesh Kardak as Cutting
Chinky Jaiswal as Fatima
Ananya Agarwal as Chutki
Sonakshi More as Vrinda
Deiptimaan Chowdhury and Fahad Ali as Tinnu (Isha and Ira's childhood friend)
Prasad Barve as Calendar (orphanage's cook)
Chirag Vohra as Raju
Vaishnavi Macdonald as Harini
Nishant Raghuwanshi as Arjun
Swati Chitnis as Chetna Aunty (founder and owner of the orphanage)
Khurram Khan and Vipul Gupta as Sam (Samarth, Isha's childhood friend, Revati and Girish's son, Chetna's grandson and Isha's husband)
Pyumori Mehta as Arjun's mother
Manini Mishra and Mrinal Deshraj as Revati (Sam and Kuhu's mother, Girish's wife)
Mihir Mishra as Girish (Revati's husband and Sam and Kuhu's father)
Aham Sharma as Shravan
Aashish Kaul as Manoj
Silver Lining Zee World teasers and episodes
For the main cast of the Silver Lining Zee World series, the role of Young Isha is played by Richa Mukherjee while Shruti Bisht plays young Ira. The episodes of the second season take place ten years later with the girls all-grown-up. During the new episodes, Young Isha is replaced by Toral Rasputra while Leena Jumani replaces Young Ira.
If you want to catch a glimpse of Silver Lining Zee World full episodes in English before binge-watching, you can always look for the teasers. They are readily available for you on different online platforms.
The story that shows conflict, hostility, separation, and abandonment issues between two sisters is one that will captivate you. It will keep you in anticipation of the next episodes. Silver Lining Zee World is the perfect description of such. Catch the latest highlights of this intriguing series on your favourite channel, Zee World.
READ ALSO: Binnelanders teasers: October 2020
Briefly.co.za gave a glimpse of what will happen in Binnelanders South African show in October 2020. In this show, forbidden love and fast money seem so sweet until the characters face the consequences of their actions. The show airs on kykNET on weekdays at 19h30, and the omnibus is broadcasted on Saturdays from 09h30.
In Binnelanders teasers for October 2020, Annelize is the primary target, making her fear that she might lose the battle. She is looking for a scapegoat to carry the cross on her behalf. Chanel, on the other hand, is at the lowest point of her life and plans to move into a new apartment to give her some peace of mind.
Source: Briefly.co.za