Close Enemies Telemundo Enemigo Intimo: cast, teasers, episodes, full story
Enemigo Intimo is a Spanish-language telenovela that premiered on Telemundo on 21st February 2018. Telemundo Internacional confirmed the renewal of the second season on 7th May 2018. This season started on 9th September 2019. Many people are yearning to know more about its cast, teasers, episodes, and full story.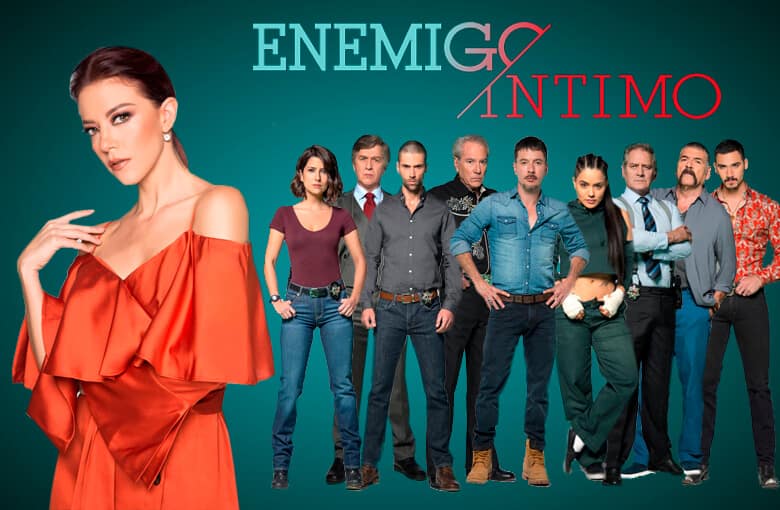 How far do you think you can go to seek vengeance when something has been done to your loved ones? Close Enemies Telemundo is a story about two siblings who are willing to use their power and status to seek revenge for their parents. The parents were killed by a drug cartel and the younger sister was kidnapped.
Enemigo Intimo plot summary
Close Enemies Telemundo series follows the story of two siblings who witness the murder of their parents in the cruel hands of one of the Mexican drug cartels. In the process, the younger sibling is kidnapped and separated from her older brother for 25 years.
25 years later, Roxana, the kidnapped girl, has grown into a jewellery seller, while her brother, Alejandro, became a captain in the Federal Police. The two are on a mission to fight the drug cartel. Alejandro also discovers that Roxana is his long lost sister, and he is not willing to let her go.
Close Enemies Telemundo full story
Enemigo Intimino is a TV show you can always turn to whenever you are looking for a perfect display of drama, crime, and vengeance. There is nothing more pleasurable than watching people vow to avenge the wrongs done to their families and loved ones. Here is a breakdown of the Close Enemies plot.
Season 1
During Close Enemies Telemundo episode 1, a brother and a sister witness the gruesome murder of their parents by one of the drug cartels in Mexico. After the murder, Alejandro Ferrer's younger sister, Roxana Rodiles, is kidnapped.
After 25 years, Alejandro becomes a captain in the Federal Police. He uses his power to seek vengeance against the narcos for destroying his family. His sister, on the other hand, engages in the business of buying and selling diamonds.
The captain of Federal Police knowingly sends Daniel Laborde, an infiltrated agent, to try and fall in love with Roxana and garner information. After numerous misunderstandings between Roxana and Alejandro, they attempt to destroy the narcos. All this while, they were not aware that they are siblings.
Season 2
Close Enemies Telemundo season 2 takes place two years after the end of season one. Roxana can no longer hide under the name of El Profesor. Therefore, she fights to establish the Mil Cumbres cartel to grow her empire.
Alejandro, who is the commander of the Anti-Drug unit, is not willing to let Roxana leave, especially after the discovery that her missing sister and El Profesor are the same person. During Close Enemies Telemundo final episode, a war of revenge is unleashed due to the conflict between the two opposing sides. The two blood siblings have now turned into worse enemies.
When is the series set to be on air?
Originally, season two was scheduled to premiere in April 2020 on Telemundo. However, this was postponed further due to the Covid-19 pandemic. On 13th May 2020, Telemundo Global Studios and Argos Comunicación confirmed the series premiere on 22nd June 2020. It was concluded on 21st September 2020. Close Enemies Telemundo download is also available on Netflix official site.
Close Enemies Telemundo cast
How well do you know Close Enemies actors and actresses? Who is your favourite character in the Telemundo? Below are the cast members with images of some of them:
1. Raúl Méndez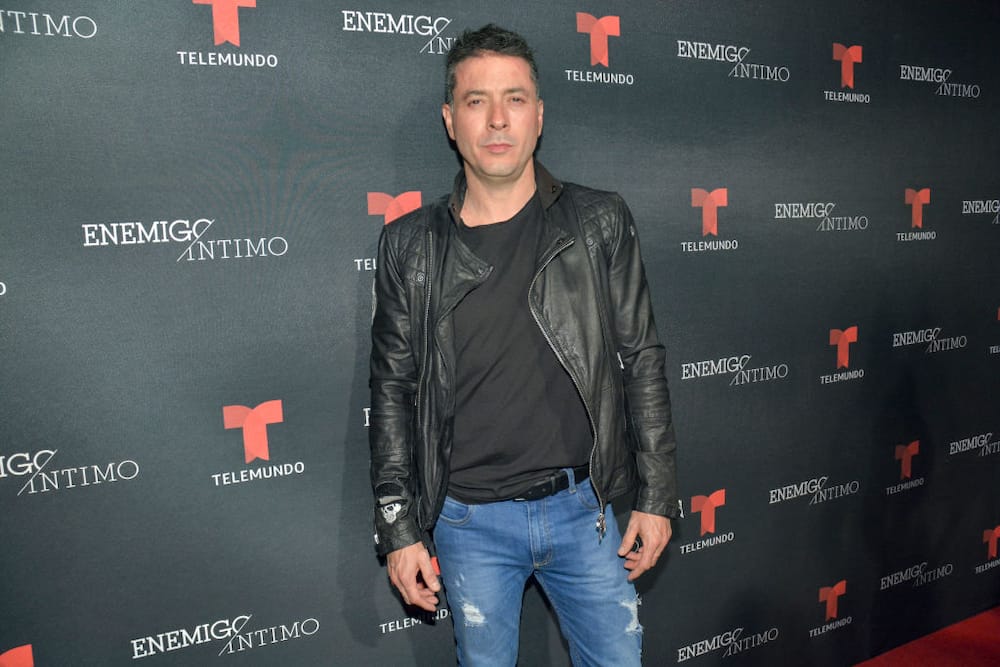 Raul is a Mexican film, theatre, and television actor. He studied acting at the Center for Arts Education Monterrey and La Casa del Teatro. So far, he has taken part in numerous theatrical productions. Raul is known as one of the most dynamic Mexican actors.
2. Fernanda Castillo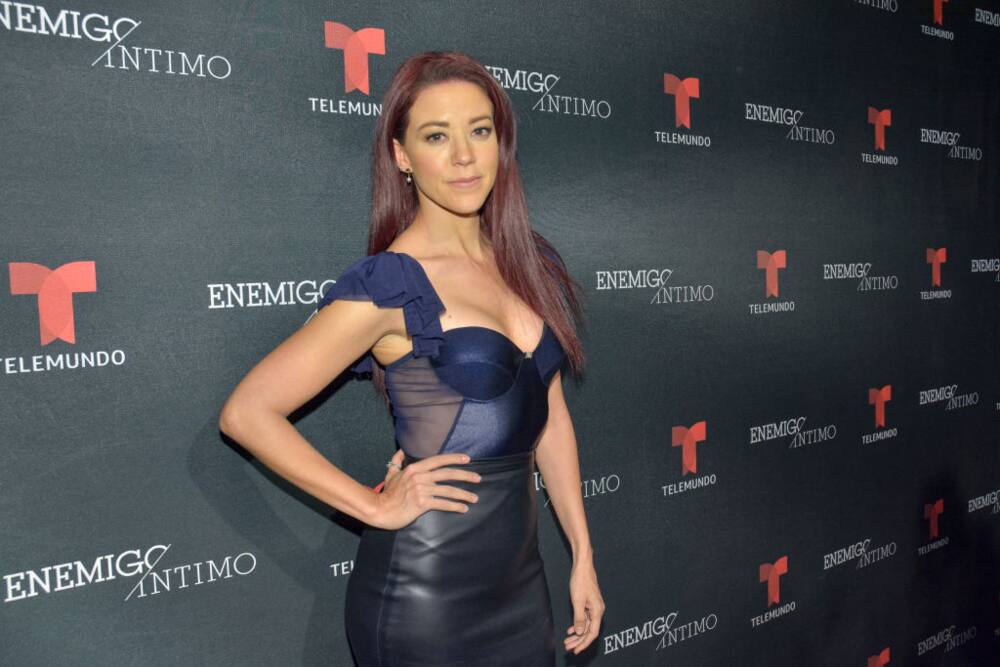 Fernanda is a popular Mexican actress who is known for playing the roles of Daniela in Destilando Amor and Monica Robles in El Señor de Los Cielos. She is a professor in Close Enemies Telemundo? In Enemigo Intimo, she plays the role of El Profesor, who is also Alejandro's younger sister.
3. Matías Novoa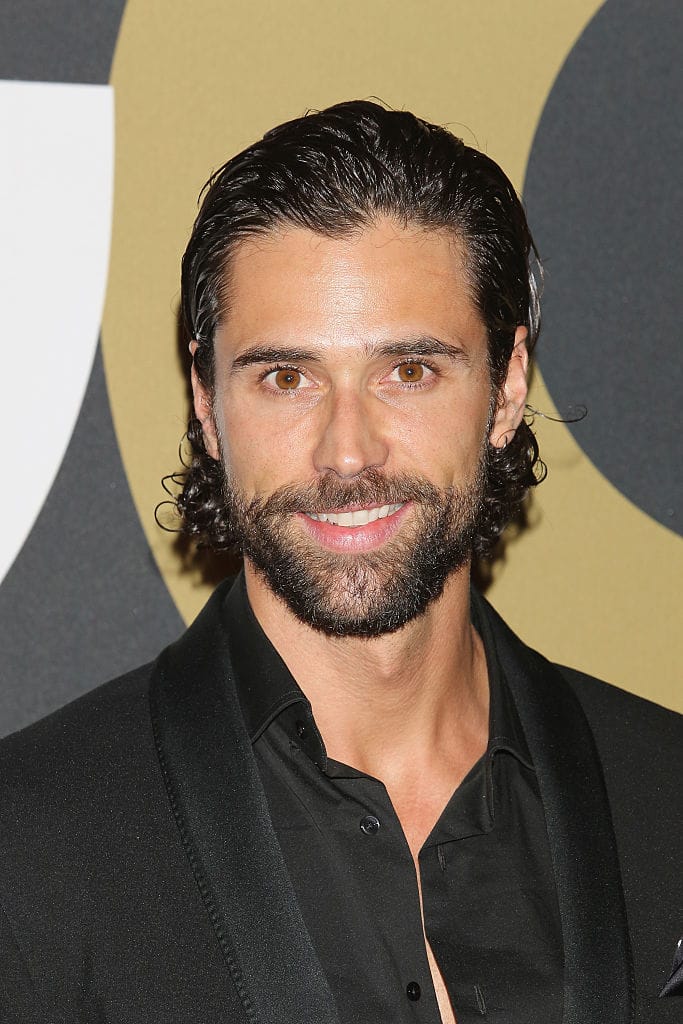 Matias is a Chilean-Mexican actor and model. He is best known for working with TV Azteca doing telenovelas. He is the husband of a Cuban singer and actress known as Isabella Castillo. He plays the role of Daniel Laborde/Eduardo Tapia in Close Enemies.
4. Rafael Sánchez Navarro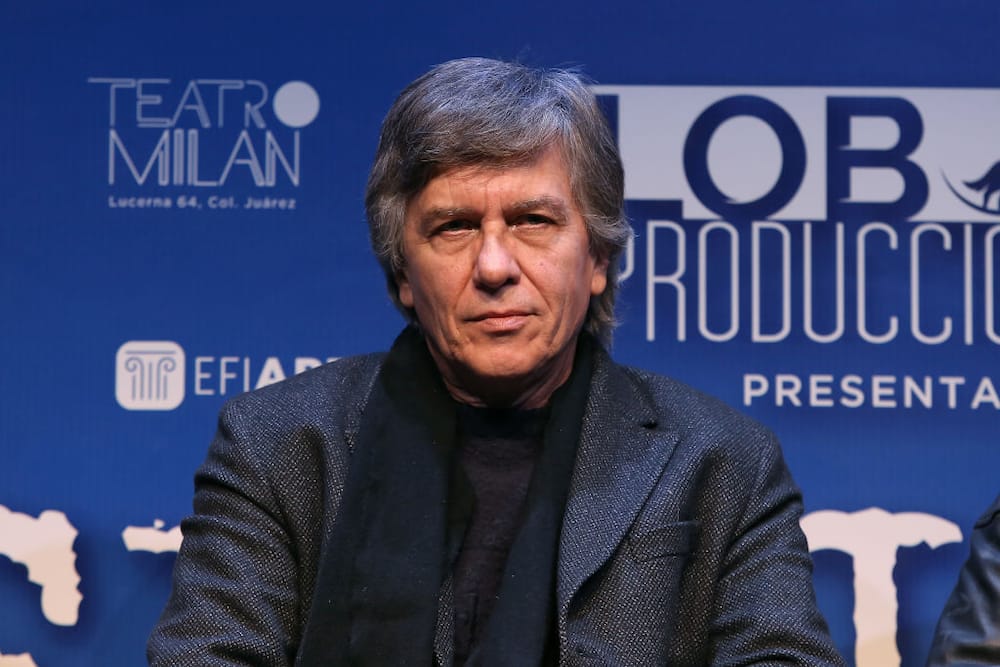 Rafael is a popular Spanish-Mexican actor. Although he is from Spain, he has established himself in Mexico. He stars as Leopoldo Borges in the Close Enemies Telemundo series.
Guillermo Quintanilla as Anselmo López "Guillotina"
Leonardo Daniel as Commander David Gómez (season 1; guest season 2)
Otto Sirgo as Nemesio Rendón
Alejandro Speitzer as Luis Rendón "El Berebere" (season 1; guest season 2)
Armando Hernández as Héctor Fernández "Colmillo"
Samadhi Zendejas as María Antonia Reyes "Mamba"
Valentina Acosta as Olivia Reyes
Itahisa Machado as Marimar Rubio
Elvira Monsell as Zoraida
Mayra Rojas as Clarisa
Alpha Acosta as Minerva Zambrano
Mar Zamora as Ochún
María del Carmen Félix as Ana Mercedes Calicio "La Puma" (seasons 1–2)
Mauricio Rousselon as Robaldo Bolado "El Bowser"
Natalia Benvenuto as Puki
Alan Ciangherotti as Bernardo Rendón "El Buitre"
Tania Niebla as Tamara
Miguel René Moreno as Lieutenant Gabriel Puenzo
René García as Priamo Cabrales
Francisco Calvillo as Rafael Mantilla Moreno "El Patojo"
Diego Soldano as Federico Montalvo
Flavio Peniche as Pedro Bencomo Saldivia "Sanson"
Sandra Benhumea as Lula Pineda
Rafael Nieves as Lieutenant Carlos Muñán
Mónica Jiménez as Eladia Cornejo
Iván Aragón as Juan Romero "El Chamaco"
Jean Paul Leroux as Ángel Cordero
Roberto Uscanga as Fermín Pedraza "El Cristero"
Eduardo Reza as Gibrán Mendiola
Episodes and teasers
Season two of the series has 113 episodes. All these episodes were produced by Telemundo Global Studios and Argos Communication and aired by Telemundo Internacional.
Close Enemies Telemundo teasers are also available online. You can check them out to get a clear glimpse of what to expect in the season before binge-watching.
How did you like the above Close Enemies Telemundo, Enemigo Intimo description? It is more interesting to follow any show after understanding the plot and the storyline. Keep checking Telemundo Global Studios and Argos Communication for the return of Close Enemies Telemundo English.
READ ALSO: The Queen teasers: October 2020
Briefly.co.za has the latest updates in The Queen teasers for October 2020. Jackal prevents Schumacher from seeking revenge on his friend. He is fuming mad because Thato betrayed him to save himself. On the other hand, Thato is also seducing the same girl Schumacher is romantically interested in.
You will be more surprised when you find out what is happening to Brutus and Noma. Read these fascinating details about what is happening to other characters of The Queen and the teasers of other exciting drama series by tapping on the link above.
Source: Briefly News