Complete list of 702 presenters
Becoming a radio presenter remains a competitive career path that only the bold can thread with pride and class. 702 presenters are among the most prevalent in the industry for their impressive levels of creativity. It is interesting how Radio 702 presenters have managed to stand out in the South African entertainment sphere. Taking an even closer look at the list of these presenters sparks nothing less of admiration for their followership and career records.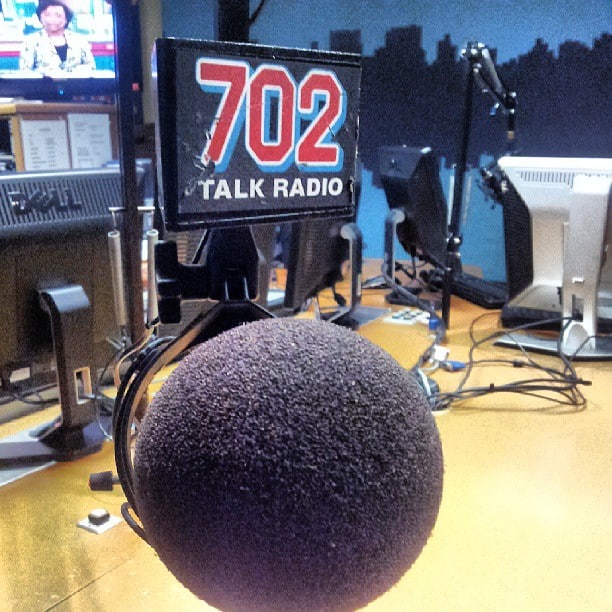 Radio 702 is a Johannesburg based FM Radio Station that is favourite across the country for its engaging programs and hilarious presenters. This Primedia owned commercial station broadcasts through FM 92.7. Residents of the greater Gauteng can equally access the station for endless entertainment through FM 106. Even better, fans can now stream 702 radio station through their website. Besides news and hot talk shows, 702 claims its leadership in sports and business.
READ ALSO: Jeremy Mansfield biography: age, wife, health, radio station, and Instagram
702 radio presenters
The radio station has broadly evolved close to four decades now to becoming a fully independent broadcast center across the region. 702 now works collaboratively with talented media persons, including experienced presenters.
702 line up 2019
The list of 2019 presenters has seen minimal changes when compared to 702 presenters 2018. Meet the voices of 702 that you may be missing out on your favorite radio station.
1. Bongani Bingwa
Bongani is a breakfast show host and the former Afternoon Drive show host. He is a former journalist and presenter at Carte Blanche.
2. Nonn Botha
Nonn is a radio presenter, mother of four, music lover, voice-over artist, a budding filmmaker, and an aspiring author
3. Gushwell Brooks
Gushwell is an LLB graduate whose voice and love for radio is ever lit.
4. Xolani Gwala 702
Xolani Gwala has close to two decades of broadcast journalism. Xolani is experienced particularly as a news editor, host for talk shows, and news anchor. He is fluent in the Zulu dialect and English. Additionally, he is a professional television personality.
5. Joanne Joseph
Joanne will work as a host for the Afternoon Drive show. She has become an outspoken name in the country, having worked in the media industry for the past twenty years and formerly worked for eNCA television news show as well as on SABC.
6. Karabo Kgoleng
She is a seasoned broadcaster sidelining with literature and art. She is a voice for social justice, lifestyle, African politics, and mental health, among other conversation enriched topics.
7. Buhle Madulini
Buhle brings home cutting edge bits from the world of sports.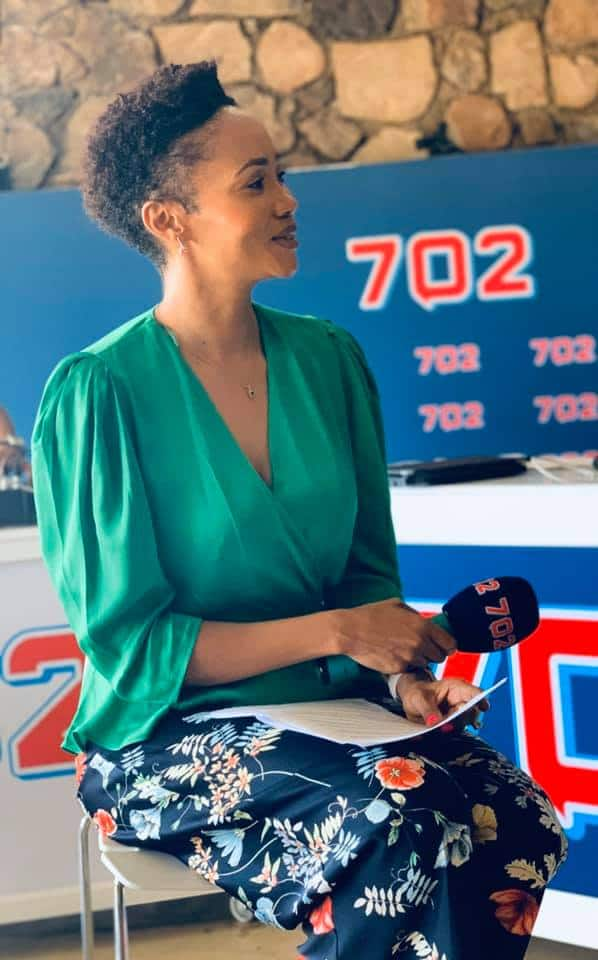 8. Kenny Maistry
Starting as a campus radio presenter, Kenny has worked with the Durban based Capital Radio, and she now works in radio 702 as a presenter.
9. Aubrey Masango
Aubrey is among the few South African presenters on 702 that cherish the country's far-reaching racial and ethnic diversity. He is passionate about unlocking individual potential towards the realization of set goals.
10. Eusebius McKaiser
Eusebius is both a presenter and a political analyst. His moral philosophy background has earned him recognition as a prolific writer and lecturer at Rhodes University.
11. Wasanga Mehana
Wasanga holds the mantle at 702 with provocative issues that his audience must challenge.
12. Tshego Modisane
Tshego hosts the House Party every Saturday from 18:00 to 21:00.
13. Azania Mosaka
Azania is a weekday presenter at 702.
14. Refiloe Mpakanyane
Refiloe will assume a new role as a new host for the weekend breakfast show. She is enthusiastic about global trends in food and fashion.
15. Paul Mtirara
Paul has an MBA from Milpark Business School. He is a multitalented radio presenter at 702.
16. Richard Nwamba
Richard is an award-winning playwright and ex-writer for Sawubona Magazine. He presents the "Africa In Song" program on Channel Africa.
17. Phushaza Sibiya
Sibiya is a radio presenter, voice-over artist, and MC. She as a degree in marketing and a BA in communication science.
18. Bruce Whitfield
Bruce is an accomplished host at 702 Talk Radio as well as The Money Show at 567 Cape Talk.
Note that there is always a Stand-In Presenter at radio 702.

Others who have worked for the station include:
Marc Lewis: SportsTalk on Fridays
Gugs and Sizwe: NightTalk on weekdays
Lovelyn Nwadeyi: NightTalk on Fridays
Flo Letoaba: Late Night Talk on Saturdays
Errol: Saturday Early
Alex Jay: Solid Gold on Saturdays
Benjy Mudie: The Jukebox on Saturdays
Marc Lewis: SportsTalk on Sundays
Those who have left the station this year resulting in the 702 lineup change include:
Karima Brown of Talk @ Nine on Sundays
Relebogile Mabotja: Early Breakfast on weekdays
Phemelo Motene
READ ALSO: Greg and Lucky biographies: ages, wives, show, and WhatsApp number
Radio 702 presenters comprise a talented lineup of experienced journalists in different aspects of radio programming. 702 radio continues to outgrow its record in the industry as an independent radio station since its founding in 1980. It is no doubt that much credit for the success goes to the highly-talented and dedicated crew of 702 presenters, who are very vibrant on various social media platforms like Twitter and Instagram. Follow them for more 702 presenters' photos.
READ ALSO:
SABC sacks presenter Khaya Matchegue after social media uproar
DJ Fresh biography: age, wife, songs, albums, salary, net worth and latest news
Nadia Nakai spits fire at radio stations that don't playlist her music
Leigh-Anne Williams biography: age, brother, parents, weight loss, Bitcoin, and Instagram
Sho Madjozi and Busiswa rock out at Rocking The Daisies 2019
Source: Briefly News