List of mines in South Africa
Do you know of all the mines in South Africa? The economy of South Africa is heavily influenced by the mining sector which is a major contributor of the economic growth in the country. The big earners in the country are either into mining or doing some form of retail business that everyone relies on.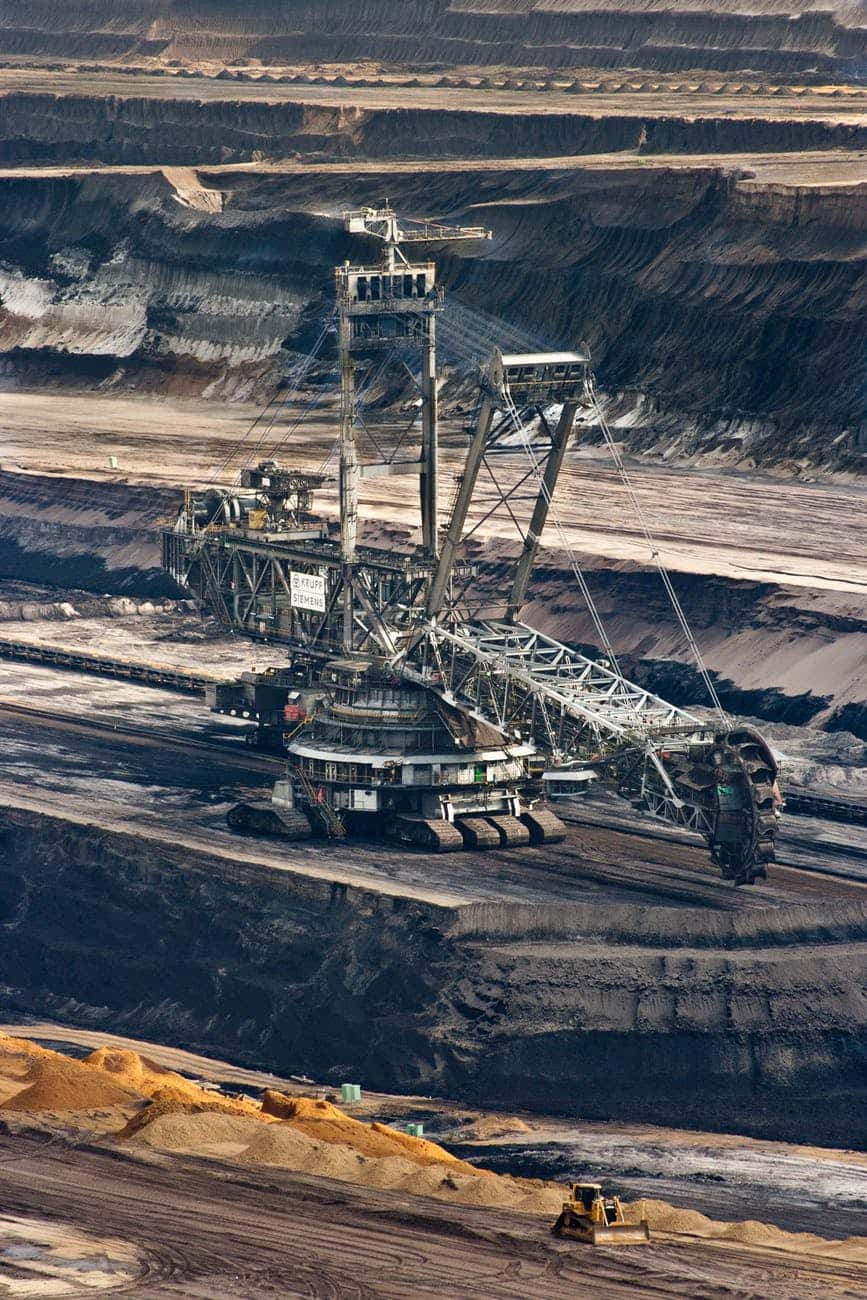 With the list of mines in South Africa, one can easily tell that mining is indeed a major income earner for different groups of employees and workers. This sector has taken up a good number of people. So, what are the South African mines worth noting? Well, South Africa is known for mining of coal and gold among other naturally occurring minerals.
Mines in South Africa
With so many mines available in the country, the following list of categorized mines will help you understand just how well the country is endowed as far as mineral resources are concerned. First, is a lit of the major mining companies in the state then following closely will be categorized mine lists according to the type of mineral mined as well as location of the mine.
History of mining in South Africa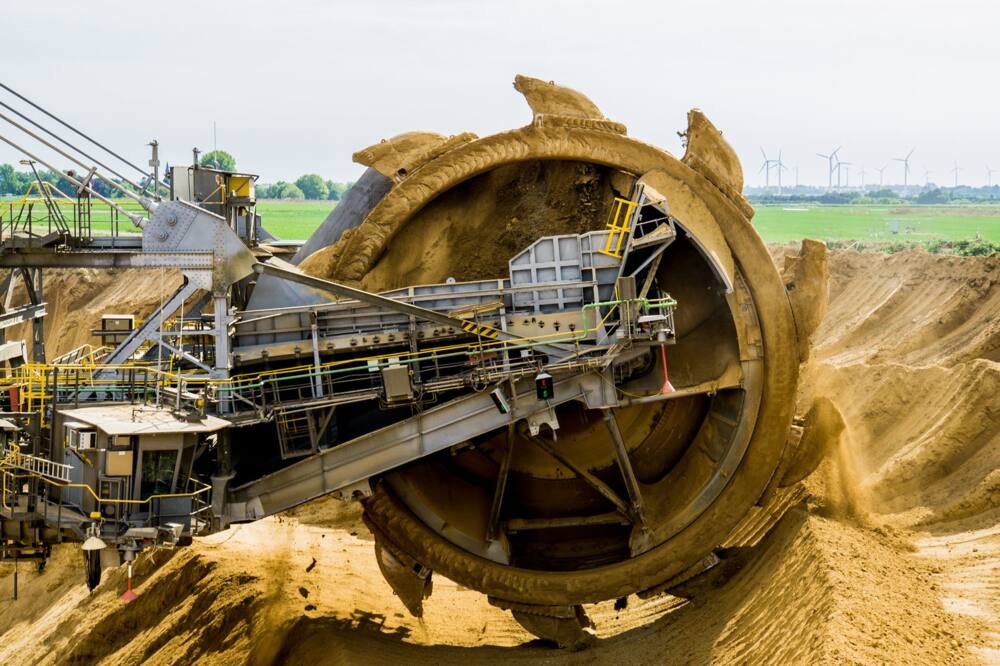 The idea of mining in Mzanzi starteed in 1867 when Erasmus Jacobs discovered that there was diamond on the banks of the Orange. This was later followed by the discovery of Kimberley pipes which was soon followed by the gold rushes then the Barberton and Pilgrim's Rest thereafter. However, it was not until 1886 that the biggest discovery in the sector was made leading to the Witwatersrand Gold Rush as well as the massive development of gold fields around there. To better understand this history, the following breakdown of the various minerals.
Based on the US Geological Survey, South Africa held half of the world's gold resources in 2002. It is not surprising that by 2016, two deepest gold mines worldwide are situated in South Africa. These are the AngloGold Ashanti's Mponeng gold mine that is 4 kilometers deep as well as TauTona, which is also part of the AngloGold Ashanti mines. It extends beyond 3.9 kilometres.
Diamond Mining in South Africa
South Africa is the world leader in diamond production since the diamond strike in Kimberley in 1868. De Beers Consolidated Mines Company controls the seven largest diamond mines in the country. It is responsible for almost 100% of the entire national diamond output.
Coal Mining in South Africa
South Africa is one of the top five coal exporting countries worldwide. Almost one quarter the coal mined in the country South Africa gets exported making it the third largest foreign income earner for the state. By 2004, the coal and lignite industry of South Africa offered more than 50,000 jobs, generating over R40 billion. About 85% of the coal production in South Africa is possible because of the top five coal mining concerns the nation has. These include South32's South Africa Energy Coal, Sasol Mining, Anglo American PLC, Exxaro and Glencore Xstrata.
List of minerals in South Africa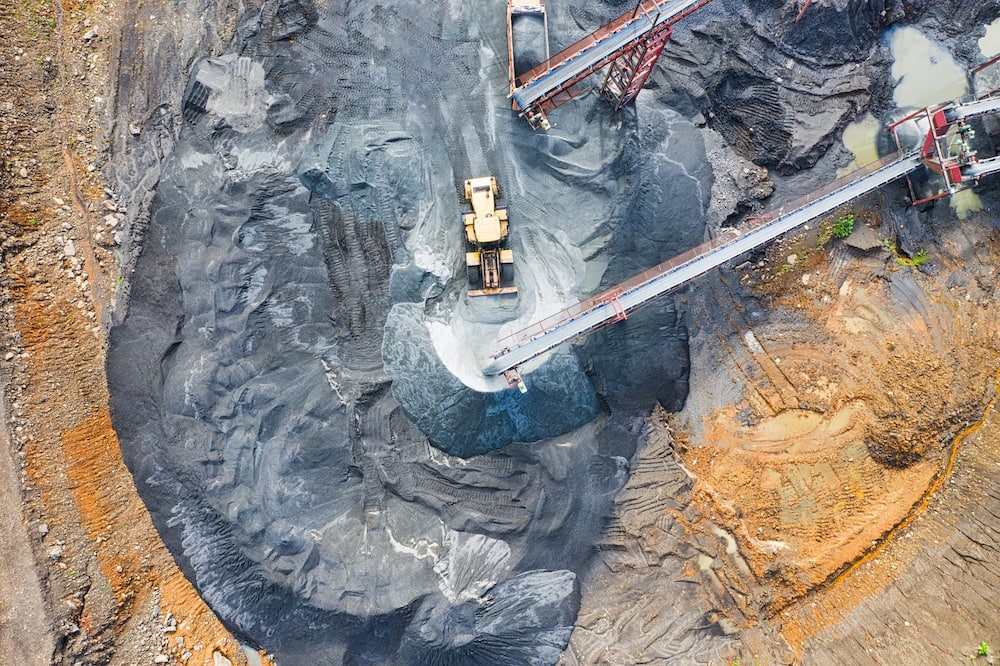 With the history of mining in south Africa established, what are the minerals available in South Africa.
Coal.
Diamonds.
Gold.
Iron ore.
Manganese.
Platinum.
Nickle
List of mines and mining companies in South Africa
There are so many mining companies in the country that it may not be possible to go through all of them. However, the following are the main ones. With these, you get a comprehensive South African mines list for major mines and companies.
1. BHP Billiton Energy Coal South Africa Proprietary Limited
This is one of the major companies in South Africa that is known for mining Gold. It was previously known as the Ingwe Collieries Limited. BHP is a company that prides itself for being the owner as well as the operator of collieries in the Mpumalanga province, not to mention KwaZulu Natal province. Its was established back in 1944 and operates as part of South32 Limited.
2. Anglo American plc
The company is situated in Johannesburg. It is also one of the major and leading platinum producers worldwide. It is also known for the production of nickel, metallurgical, diamonds, thermal coal, iron ore and copper. They are also present in major cities around the globe including London, Anglo American plc also operates in North America, United Kingdom, South America, and Europe. Surprisingly, the company has maintained its excellence over the years and continues to be one of the leaders in the mining sector globally.
3. Kumba Iron Ore Ltd
Just as the name suggests, this cmpany's focus is on iron mining. It is a major iron ore mine in South Africa. Kumba Iron Ore has its focus on the exploration, extraction, marketing and selling of iron ore mineral internationally. It took over the Kumba Resources when the operations of coal as well as other heavy minerals died off back in November 2006. The followup was the formation of Kumba Iron Ore dealing with heavy minerals as well as the Exxaro Resources dealing in coal. Kumba Iron Ore was reported to have a net income of R14,148 million by 2014 as well as 14,040 employees.
4. Rio Tinto Rio
This company is a British-Australian multinational whose headquarters are based in UK in London. It has its roots in forty different countries. It is involved in the mining of aluminium, diamonds, molybdenum, bauxite, copper, coal, uranium, and iron core just to mention a few. They have been in operation for 146 years and have over 47,000 workers under their employment with a revenue of US$40.522 billion by 2018.
5. Sibanye-Stillwater
Sibanye-Stillwater is one of Mzanzi's biggest gold mining companies and the third largest producer of platinum and palladium. It speciliazes in mining, extracting, and processing of gold as a beneficiated product that is later refined and transformed to gold bars that contain purity percentage of 99.5 and above. Sibanye-Stillwater in April 2019, acquired SFA Oxford, which is a prominent metal market analytics consulting company.
List of coal mines in South Africa
Grootegeluk mine located in Limpompo
Leeuwpan mine located in Mpumalanga.
Tshikondeni mine in Limpompo
Mafube coal situated in Mpumalanga.
Lyanda mine in Mpumalanga.
Exxaro reductants in Limpompo
Arnot mine in Mpumalanga
Matla mine in Mpumalanga
North Block Complex in Mpumalanga
New Clydesdale mine in Mpumalanga
A good number of mines in Limpopo are coal mines.
READ ALSO: Established South African companies with the largest contribution to the country's economy
Chrome mines in South Africa
International Ferro Metal: Ferrochrome Plant (Buffelsfontein, North West province)
International Ferro Metal: Sky Chrome Mine (North West Province)
Glencore Xstrata: Lion Ferrochrome Smelter Expansion (Mpumalanga)
Tata Steel Company: Ferrochrome Smelter (KwaZulu Natal)
Samancor: Lwala Open Cast Chome Project (Mpumalanga)
Samancor: MooiNooi Tailing Plant (North West Province)
Samancor: Tweefontien Development Project (North West Province)
Gold mining in South Africa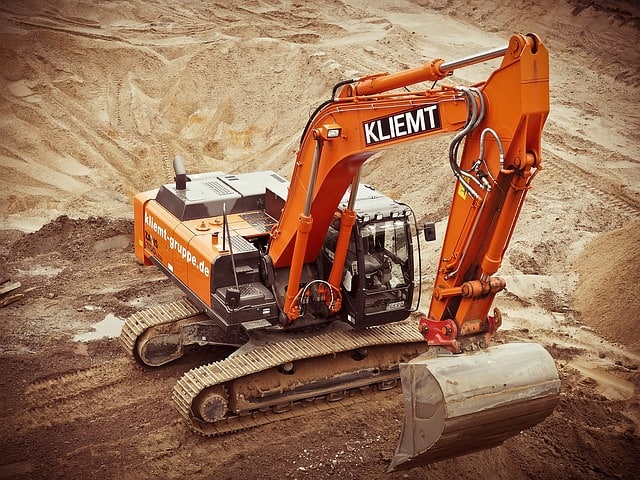 Gold mining is definitely one of the major boosts of the South economy. Despite the challenges that have occurred in the few years past, it still remains a main contributor. Gold mining started years back and continues to be a lucrative venture even today. Here are some of the major mining companies in the gold sector worth noting.
1. Savuka Gold Mine
Location: South, Randfontein, 1764.
2. Mponeng Gold Mine
Location: 955 Park Avenue, West Wits, Carletonville, 2499.
3. Palabora Mining Company
Location: 1 Copper Road, Phalaborwa, 1389.
4. Asanko Gold
Location: 1st Floor, Pebble Beach, Fourways Golf Park, Roos St, Fourways, Sandton, 2055.
5. Buffelsfontein Gold Mine
Location: Hartebeesfontein Farm, Stilfontein, 2551.
The gold mines are:
Mponeng Gold Mine located at 955 Park Avenue, West Wits, Carletonville, 2499 and owned by AngloGold Ashanti
Anglogold Ashanti, Savuka Mine, Carletonville, South Africa
Agnes Gold Mine, Barberton, 1300
Diamond mining in South Africa
Diamond is probably one of the most valuable minerals in South Africa. Being a valuable and majorly sought after precious stone, it is interesting to note the where the major diamond mines in South Africa are located.
1. Baken diamond mine
2. Cullinan diamond mine formerly the "Premier mine"
3. Finsch diamond mine
4. Kimberley, Northern Cape
5. Koffiefontein mine
6. Venetia diamond mine
Platinum mines in South Africa
Pilanesberg Platinum Mine
Kroondal Platinum Mine in Waterfall Road, Kroondal, Rustenburg, 2999
Bathopele mine. This is ne of the largest platinum mines with reserves of upto 5.3 million oz and a production of 120,000 oz of platinum yearly. It is situated in Rustenburg.
Northam Platinum Mine
Anglo Mogalakwena Platinum Mine
Anglo American Platinum - Mogalakwena Mine
Impala Platinum 16 Shaft in Rustenburg
Platinum Group Metals whose address is Platinum House, 24 Sturdee Ave, Rosebank, Johannesburg, 2196
Northam Platinum Ltd. Eland whose address is Farm Elandsfontein 440 JQ R566, Brits, 0250
Modikwa Platinum Mine
Marula Platinum Mine
Mogalakwena Mine - North Concentrator
Two Rivers Platinum Mine
Generations Business Enterprise, Rustenburg Anglo Platinum Base Metal Refiners, Rustenburg, 0300.
Mines according to locations

Apart from listing mines based on the mineral, the location can also be used as a way of categorizing them. There are certain areas in the country where mines are concentrated and it would be interesting to note.
List of mines in Mpumalanga
The mines here include:
Kuyasa Mining
Elandspruit Mine Middelburg Mpumalanga
Rirhandzu Colliery
STA Coal Mining Co (Pty) Ltd
Nkomati mine for nickle mining
Delmas Coal North Shaft
Matla coal mine
Everest Platinum Mine
Isibonelo Coal Mine
New Denmark Colliery
NBC GLISA MINE
Delmas Coal
Exxaro - Dorstfontein West Mine
Hakhano Coal Mine
Woestalleen Colliery
Agnes Gold Mine
Mining companies in Mpumalanga
These include:
Kangra Coal (Pty) Ltd Werk
Belfast Silica Mine (Pty) Ltd
Exxaro
List of mines in Rustenburg
The following are mines and mining companies located in Rustenburg
Benhaus Mining (Pty) Ltd
New Concept Mining
FB MINING
Bathopele mine
Sitona Mining
Sibanye Thembelani Mine
Jabula Mining Systems
Platchro Mining Services
Aquarius Platinum (SA) (Pty) Ltd
LMI Mining Resources
K6 Sibanye Shaft Rustenburg
Samancor Waterkloof Mine
Impala 1B Shaft
Rustenburg Glencore Smelters
With the rampant mining opportunities, whether you are looking at state mines or private mines, one ting is clear and that is the fact that South Africa's economy highly depends on mining as an economic activity to thrive.
READ ALSO:
List of the biggest mining companies in South Africa
List of Gold mines in South Africa
Top mining companies in Gauteng worth considering
Source: Briefly.co.za