List of manufacturing companies in South Africa
With a comprehensive list of manufacturing companies in South Africa, it is easy for people seeking employment to know which areas to focus on when seeing employment. Knowing the companies means that you get to understand the culture and expectations in advance. As such, you will be making an informed decision when applying.

The first step to gaining meaningful employment and maximizing opportunities is to identify the best companies to work for in South Africa. Find out companies that you would be interested in working with. Check out the following companies.
Manufacturing companies in South Africa
A country that has a good number of manufacturing companies, is a nation that is headed in the right direction. The companies are instrumental in the growth of the economy, not to mention provision of jobs and employment. As you consider manufacturing companies, think about the following areas where these companies are dominant, the common manufacturing companies are in the following sector:
Agriprocessing
Automotive
Chemicals
ICT and electronics
Metals
Textiles, clothing and footwear
The diversity of these companies is also significant as it offers an opportunity for everyone to find something that works for them. Here are notable companies you need to check.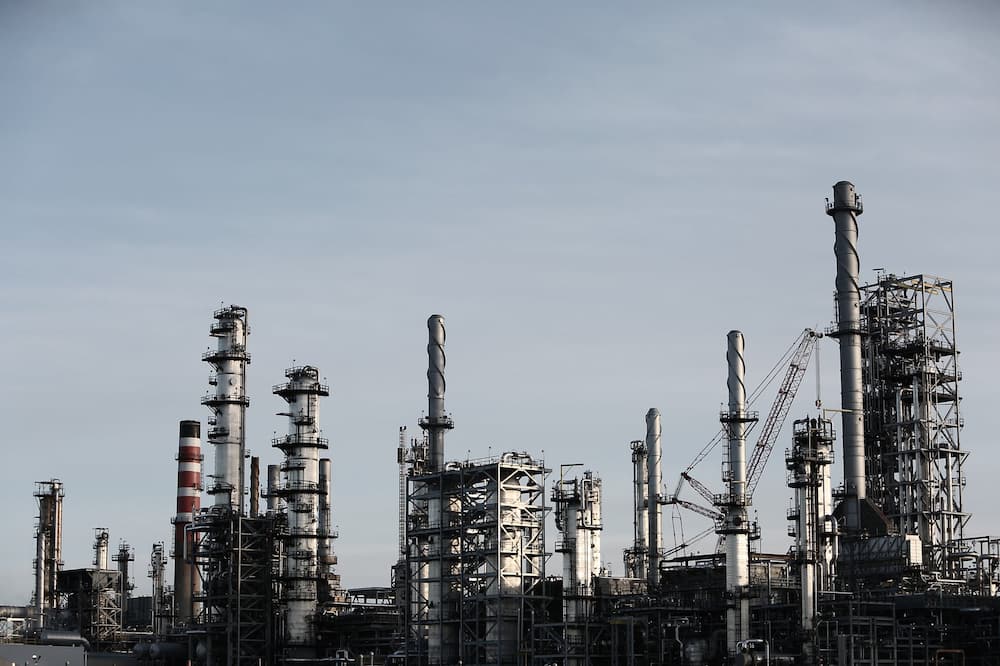 1. MPact Plastics
The company focuses its efforts in the production of rigid plastic packaging as well as cling film. Its vision is to grow into a leading business that observes high ethical standards, to deliver exceptional value for customers, its employees, the communities and shareholders. MPact has an specific philosophy that focuses on attracting best talents, recognizing talents, as well as transparency in the selection processes. People ca apply for jobs as different people including cleaners, general worker, machine operators, warehouse workers, packers or pickers and specialists.
2. Tiger Brands
This company puts a lot of its efforts in its employees as it realizes the role they play when it comes to service delivery. Like the previous company, round the clock jobs include pickers/packers, merchandisers, general workers, machine operators, and warehouse workers.
3. Stalcor
This is one of the top companies in South Africa that focuses on the manufacturing of steel. This company works with different industries to offer innovative solutions. Some of the positions available at the company include Cleaners, cutters, general workers, machine operators, material handlers, warehouse worker, carpenters, joiners and welders.
4. Car Service City
This company's focus is to offer quality motor services through their workshops, all of which are located conveniently. The company offers jobs for different levels of skills. Some of the jobs are cutters, general workers, machine operators, material handlers, warehouse workers, promoters, electricians, joiners and welders.
5. Hytec Group
This company leads in design, manufacturing, installation, service as well as repair for total mobile and industrial hydraulic solutions. It is also considered Africa's largest hydraulics specialist. The company is a Level 4 contributor to Broad-Based Black Economic Empowerment (B-BBEE) that is committed to empowering South Africans. They have invested heavily in social development as a priority and not an afterthought. The common jobs available include cleaners, electrician, general worker, joiners, maintenance workers, off-loaders, plumbers, and welders.
READ ALSO: How to check if a company is registered in South Africa 2019
6. Kelpack Manufacturing Limited
This is a contract manufacturing and packing company of foods that is located in Redhill, Durban, on the East Coast of South Africa. The company offers an excellent environment for working. Some of the common jobs available are General Worker machine operators, material handlers, warehouse workers, and pickers/packers.
7. South African Breweries
SAB is well known for its rich history and support to the citizens. It is one of the major employers offering opportunities in cleaners, general workers, machine operators, material handlers, pickers/packers, warehouse workers, electricians, merchandisers, and promoters. They have 10-key principles that guide operations which ensure customers and workers are satisfied.
8. Gundle Plastics
The company is one of the largest flexible plastic film manufacturers in the Southern Hemisphere. It is known for manufacturing plain and printed varieties of plastic. With factories in different areas, they are able to accommodate a lot more workers. Some of the opportunities available include assemblers, cleaners, cutters, general workers, machine operators, material handlers, pickers/packers, and warehouse workers.
Pharmaceutical manufacturers
Apart from the common companies that South Africans can find work at, there are other sectors that may require specialized training and qualifications. One of these is the pharmaceutical sector. Check out companies you may consider when applying for a job.
Bioforce SA (Pty) Ltd
Biovac SA cc.
Border Blood Transfusion Service
Brunel Laboratoria
Colgate Palmolive (Pty) Ltd
Compu Pharmaceuticals Prod Ltd
Columbia Pharmaceuticals (Pty)
Delta G Scientific:
Divpharm Manufac. And Packing cc.
Eastern Province Blood Trans. Service
Fine Chemicals Corporation (Pty) Ltd
Geo Schwulst Laboratories (Pty) Ltd
Glaxo Wellcome SA (Pty) Ltd
Hersol Manufacturing Laboratories cc
Plastic companies
Apart from those already mentioned above, there are more companies to check out:
Bambisana manufacturing
Clibre plastics
Otima plastic products
Dataforce
Diemaster industries
GWP plastics
Africa plastics
Italpac
Dispak Groups
Kaymac Structural Foam
Pac- Rite Plastics
PC Platsics
Pioneer Plastics
Perspex
Pollydrum
Tullys Plastic
Steel works
The following are some of the steel companies that South Africans can check for opportunities in:
Moonstar Stars Investment Limited
Swiss Steel International
TFD Manufacturing
Multi- steel works PTY Limited
Capital Steelworks
Iza Meta Fabrications Cc
TFD Manufacturing
Brockett Engineering
Flather Bright Steel
With so many companies to work at, you should consider applying where your skills are suited. With the list of manufacturing companies in South Africa chances are that there will be something for you to do.
READ ALSO:
Top 10 recruitment agencies in Gauteng
Top 10 recruitment agencies in Johannesburg
An analysis of the current South African economy
Source: Briefly News