Who is currently the richest woman in Africa?
Africa is a great continent whose massive growth has been evident over the years. Investment has become the order of the day, which for some, has seen them build empires and increase their wealth. Interestingly, some of these wealthy people in Africa are women. Their hard work, zeal, and resilience have seen them riding on top of the world to achieve greatness.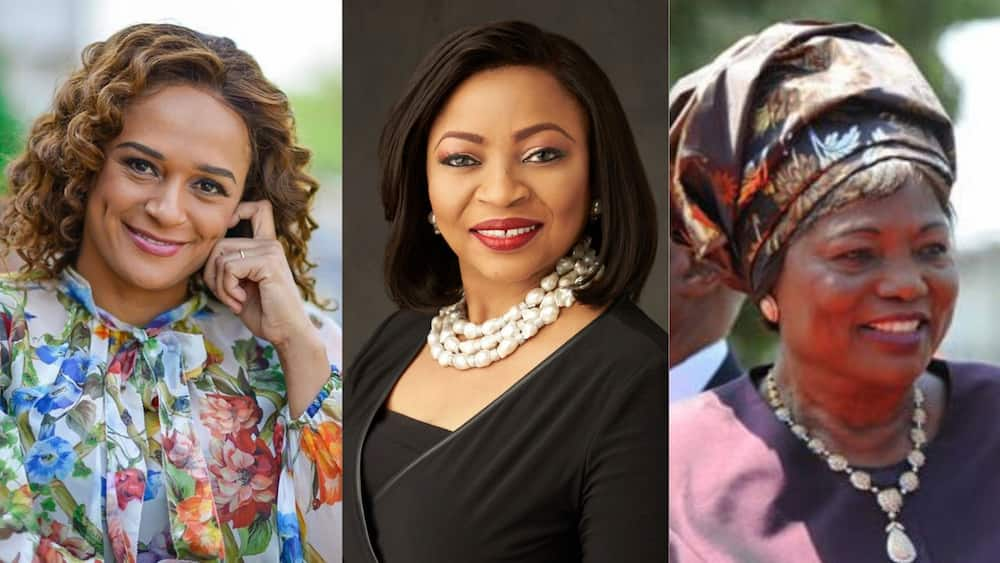 These women have managed to grow their wealth and, at the same time, develop their country's economy. Today, they are behind some of the most successful business brands across the world. Here is a detailed list of some of the richest women in the world.
Who is the richest female in Africa?
Find out who tops the list when it comes to wealthy women in Africa.
1. Isabel dos Santos - $2.8 billion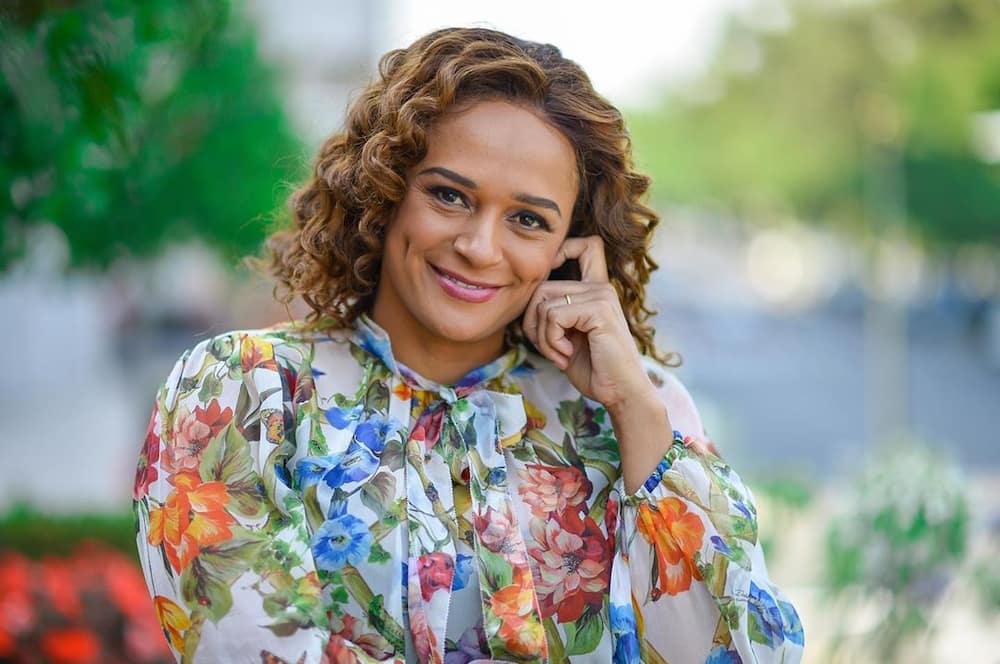 Isabel dos Santos is the oldest daughter of the former president of Angola, Jose Eduardo dos Santos. Isabel has been rated as the richest woman in Africa by Forbes. She is believed to be the backbone of various companies in both Angola and Portugal.
She is the board of directors of many companies and has a soft spot for businesses oriented in diamonds and oil. The beauty has shares in the Angolan cement company Ciminvest as well as the Banco Africano de Investimentos. She also has more than 14 per cent of major stakes in Portuguese media conglomerate Zon multimedia.
2. Folorunsho Alakija - $1.54 billion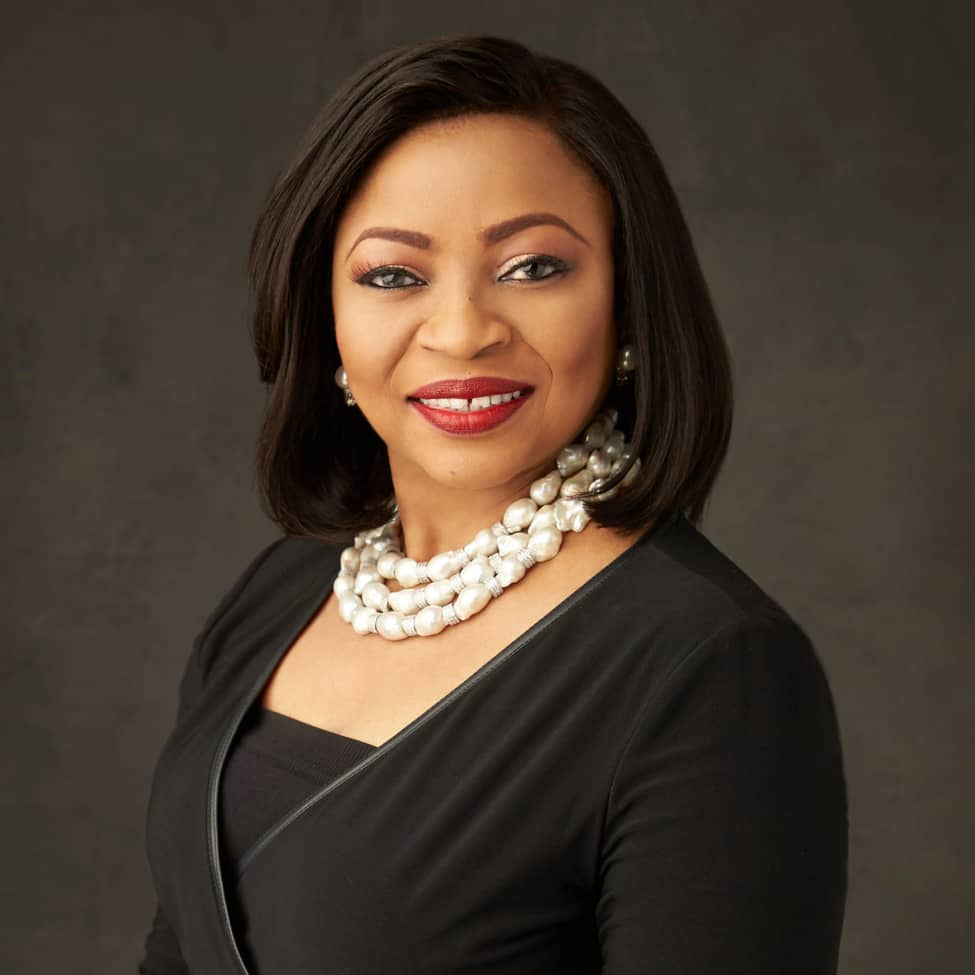 Alakija is a renowned fashion designer and executive director of FAMFA OIL. She is also the director of the Rose of Sharon Group. She has previously held prominent positions in Nigeria, such as secretary of the currently non-operational International Merchant Bank of Nigeria.
She studied in the United Kingdom, and after completion of her studies, she opened the leading and largest fashion design house in Nigeria. In 1993, her oil company was awarded by then President Ibrahim Babbangida an oil license.
3. Ngina Kenyatta - $1 billion
Popularly known as Mama Ngina, she is the widow of the first president of Kenya. She is one of the wealthiest women in Africa. She has amassed for herself massive wealth throughout the years. Her businesses are cut across real estate, finance, farming, education, hospitality, and insurance.
She is a major shareholder in one of the leading financial banks in Kenya, the Commercial Bank of Africa, and hotels. The family is also a market leader in the dairy industry, and they own massive land plantations and ranches in Kenya.
4. Divine Ndhlukula - $809 million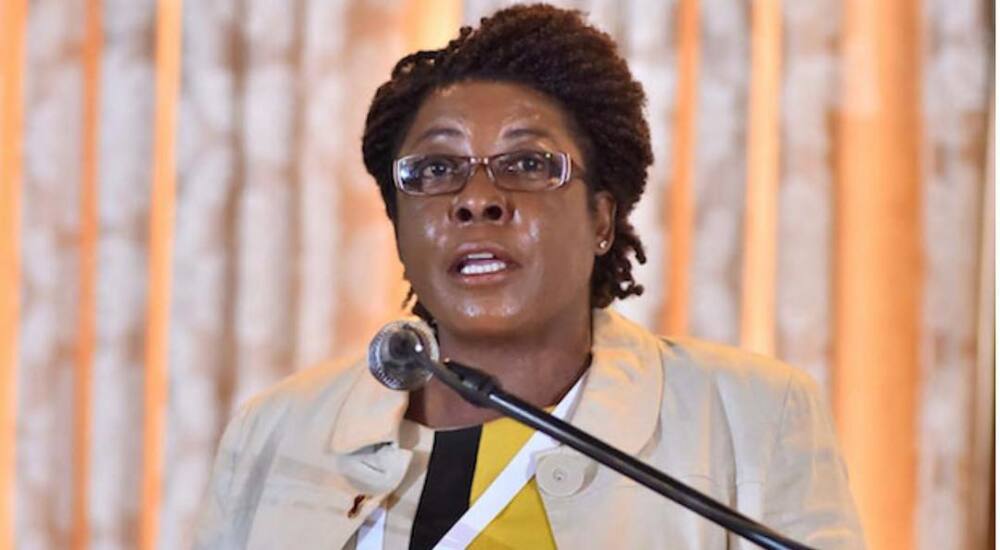 Born in Zimbabwe, the beauty owns one of the most successful security companies in the country. She has held positions in Zimbabwe prominent companies such as Zimbabwe Broadcasting Corp, where she worked before joining Old Mutual and later Intermarket. She then founded SECURICO, a popular security company whose mandate was to provide quality protection services to businesses across the country.
5. Haija Bola Shagaya – $630 million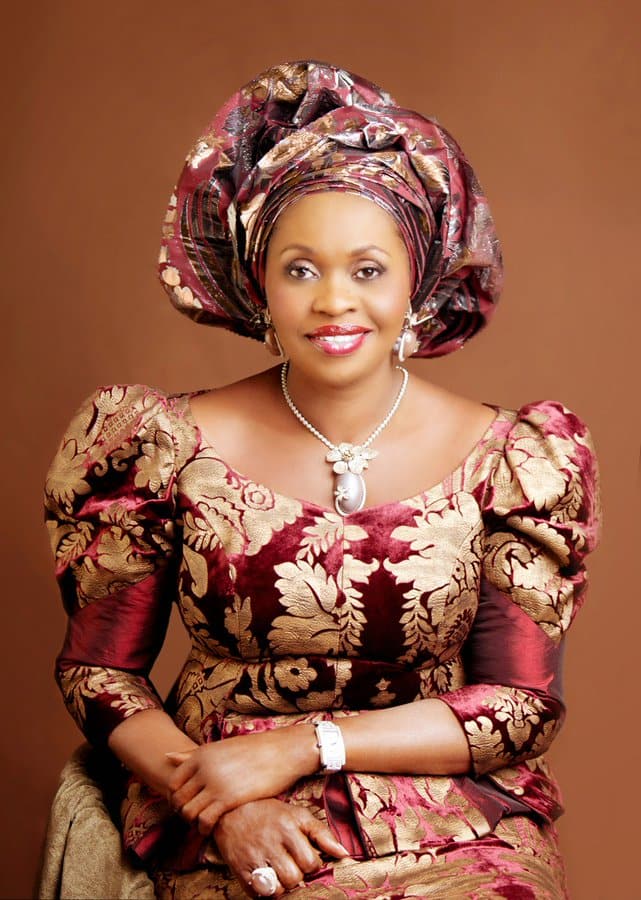 Haija Bola Shagaya has immensely grown her wealth in the business and real estate arenas. She is also a famous fashionista in Nigeria. She kick-started her career at the Central Bank of Nigeria where she served as an auditor.
She is the founder of Bolmus Group International, which deals with real estate, oil, and banking. She is a board member of Unity Bank PLC and deeply involved in photography and communication businesses. The beautiful woman is also a board member of the National Economic Partnership for Africa Development.
Richest women in South Africa
Here are some of the notable women in South Africa who have increased their wealth, and in due time, they might be named South African billionaires.
6. Wendy Appelbaum – $259.3 million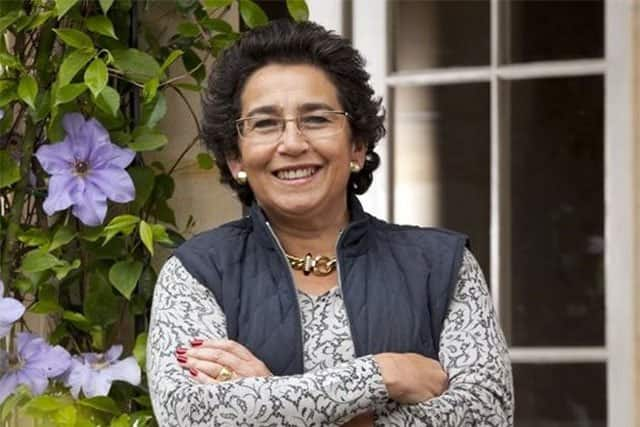 Wendy Appelbaum is the richest woman in South Africa. She was born in 1962 to Donald Gordon, a South African billionaire. She took up the role of directorship from her father's company, Liberty Investors. The company is an insurance and real estate firm. She has previously held other notable positions in South Africa, such as the deputy chair of Connection Group Holdings Ltd. Moreso, she owns a successful wine farm in South Africa.
7. Wendy Ackerman – $190.2 million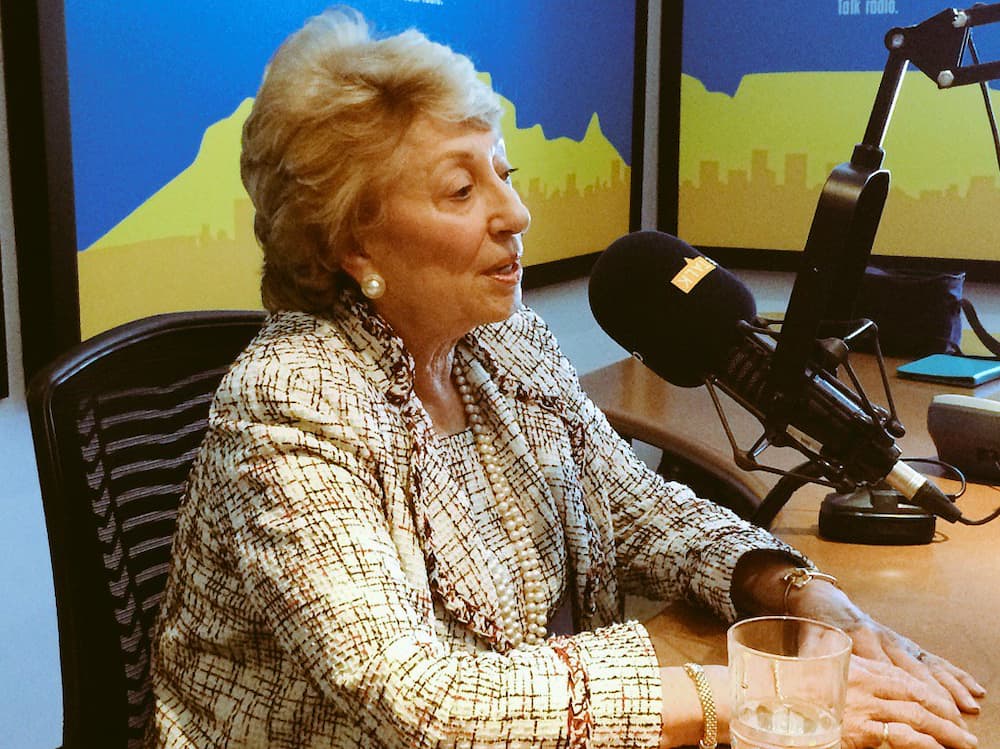 Wendy Ackerman is one of the richest women in South Africa. She is famous for her numerous and thriving retail business ventures. She is also a proud non-executive director of Pick N Pay Holdings Limited. The company has outlets in various countries such as Mozambique, Nigeria, Zambia, Australia, and Namibia. She also runs the Ackerman Family Trust.
READ ALSO: Kanye West reaches billionaire status, becoming richest man in hip-hop
8. Irene Charnley - $150 million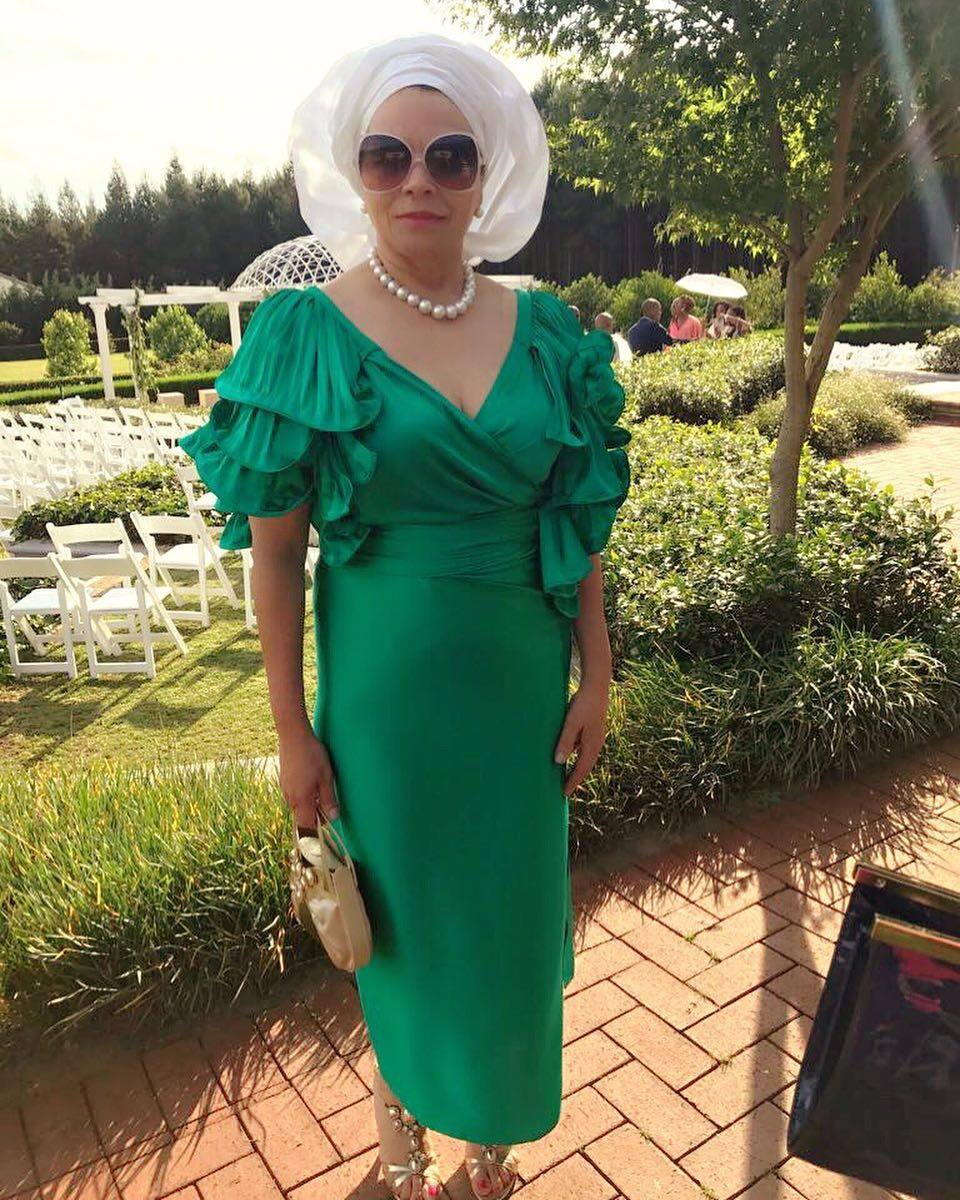 The South African millionaire has previously served as the negotiator for South Africa's National Union of Mineworkers. She was also the executive director at MTN. She is currently the CEO of Smile Telecoms, a firm that runs its operations in Congo, Uganda, and Nigeria.
9. Charlize Theron - $130 million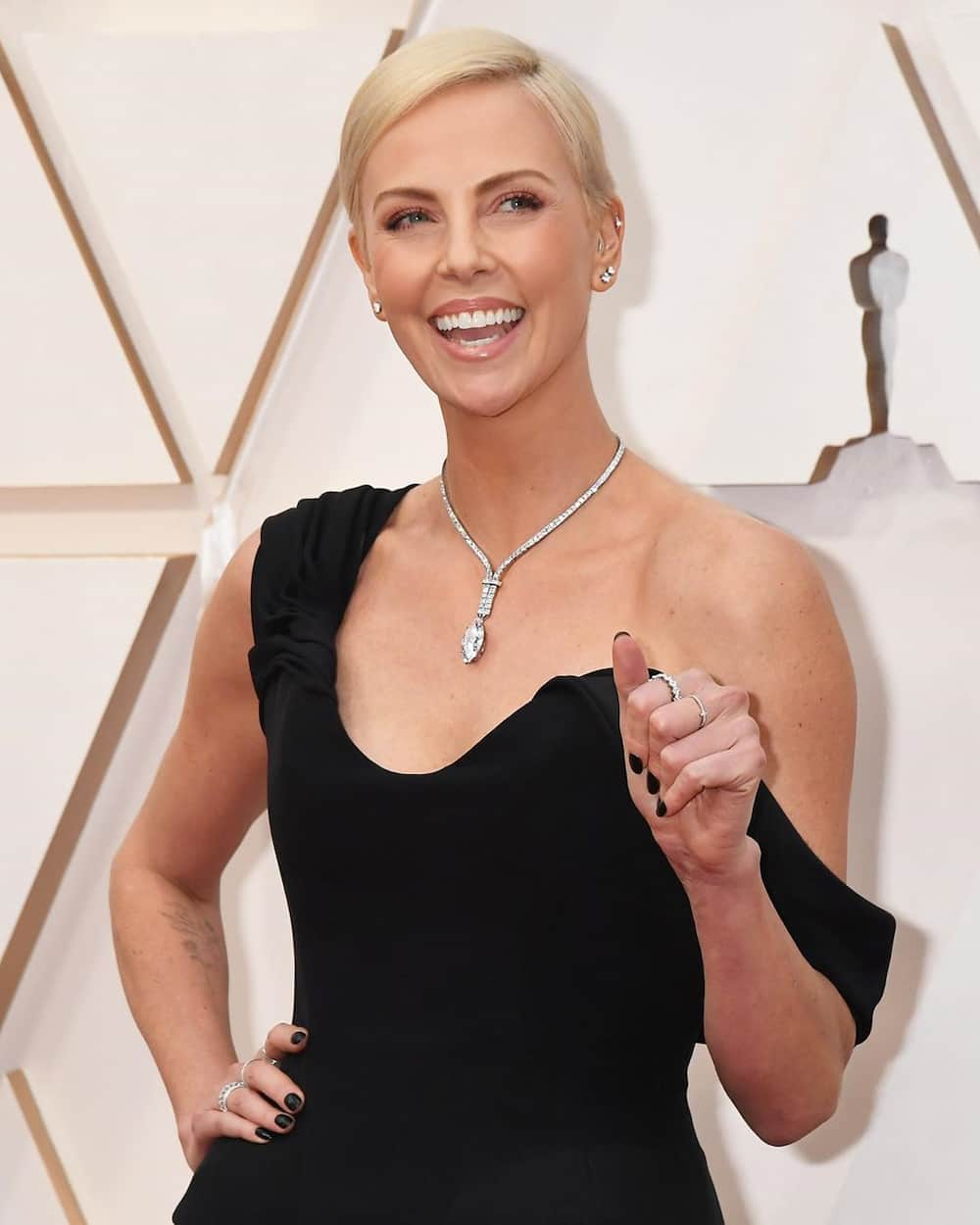 Renowned for her acting talent, the South African beauty has amassed wealth and various awards for herself. She started her film company, Denver & Delilah Films. Today, she resides in Los Angeles. She has been awarded several awards, such as an Oscar, the Silver Bear Award, and a Golden Globe.
10. Bridgette Radebe - $100 million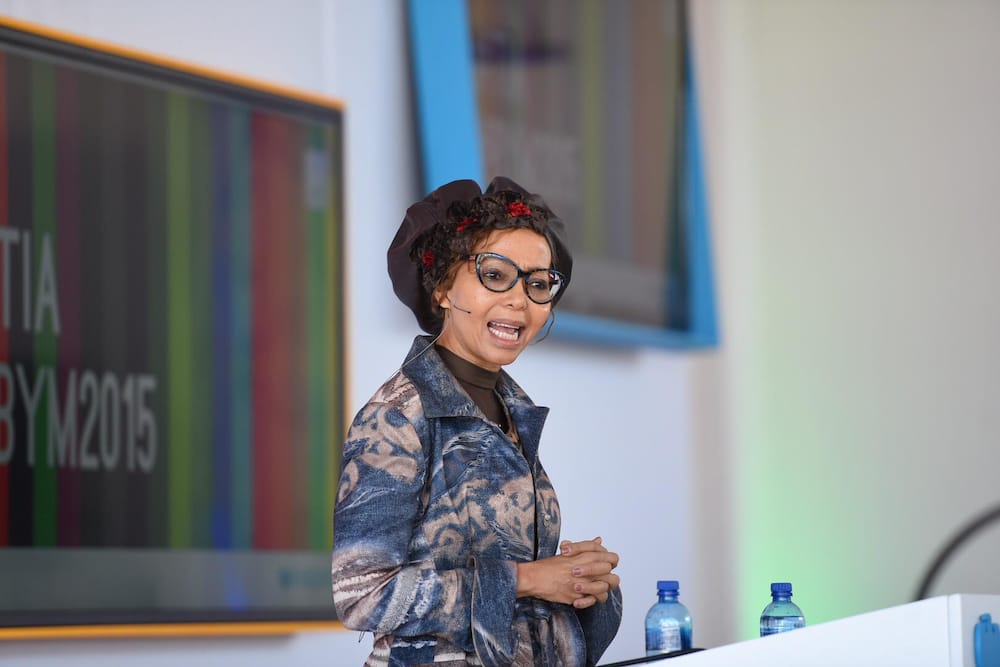 Bridgette Radebe net worth is a result of her thriving mining company called Mmakau Mining. The firm deals in gold, uranium, coal, chrome mining, platinum, and exploration. Her career kick-started as a miner before starting her company.
She hails from one of the richest family in South Africa. She is the loving wife to South Africa's Justice Minister Jeff Radebe. In 2008, she was named the International Businessperson of the Year Award.
Who is the richest woman in Africa?
Here are some of the richest women on the African continent.
11. Njeri Rionge - $100 million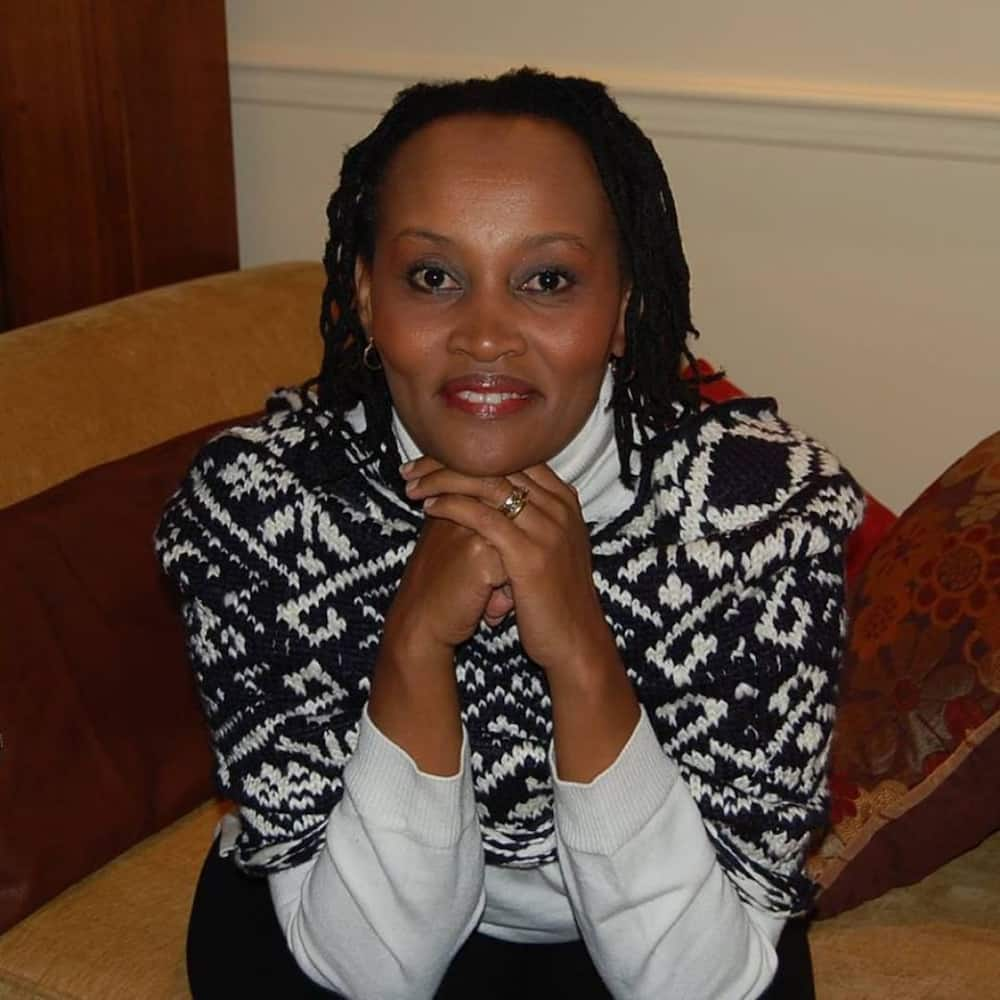 According to Forbes, the beauty is a serial entrepreneur. She lives between Kenya and Toronto, and she has built an empire through hard work and determination. She is the brains behind Wananchi Online, an internet service provider across East Africa. She is also the founder of Business Lounge, a startup business that aids new businesses to thrive.
12. Jane Michuki - $50 million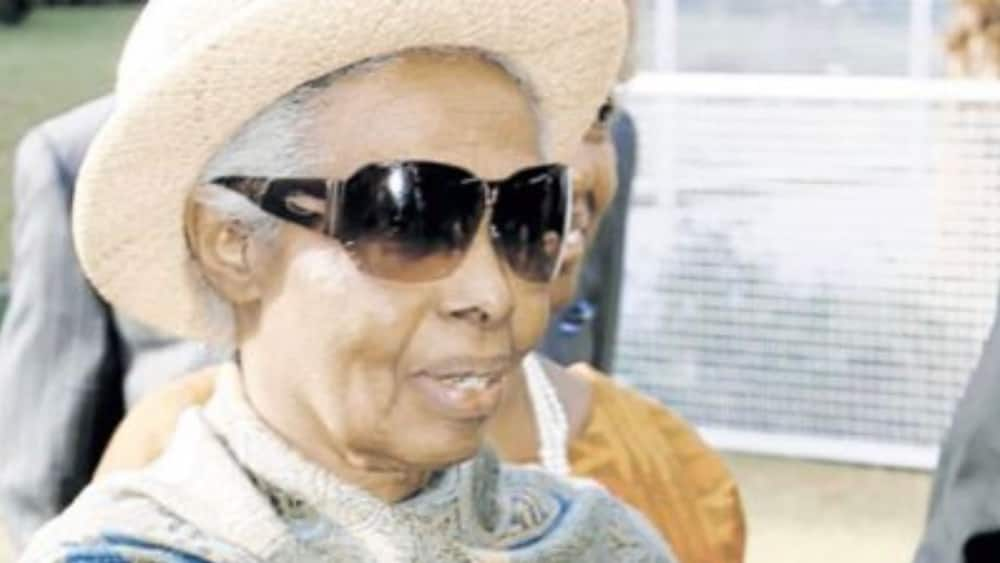 The renowned Kenyan businesswoman gained her education from the University of Nairobi, Kenya School of Law, and the famous University of Warwick. She is a partner at Kimani & Michuki Advocates since 1997. Her law firm handles vital clients, such as Equity Group Holdings Ltd. She is on top of the list of female stockbrokers on the Nairobi Security Exchange.
13. Sharon Wapnick – $43.1 million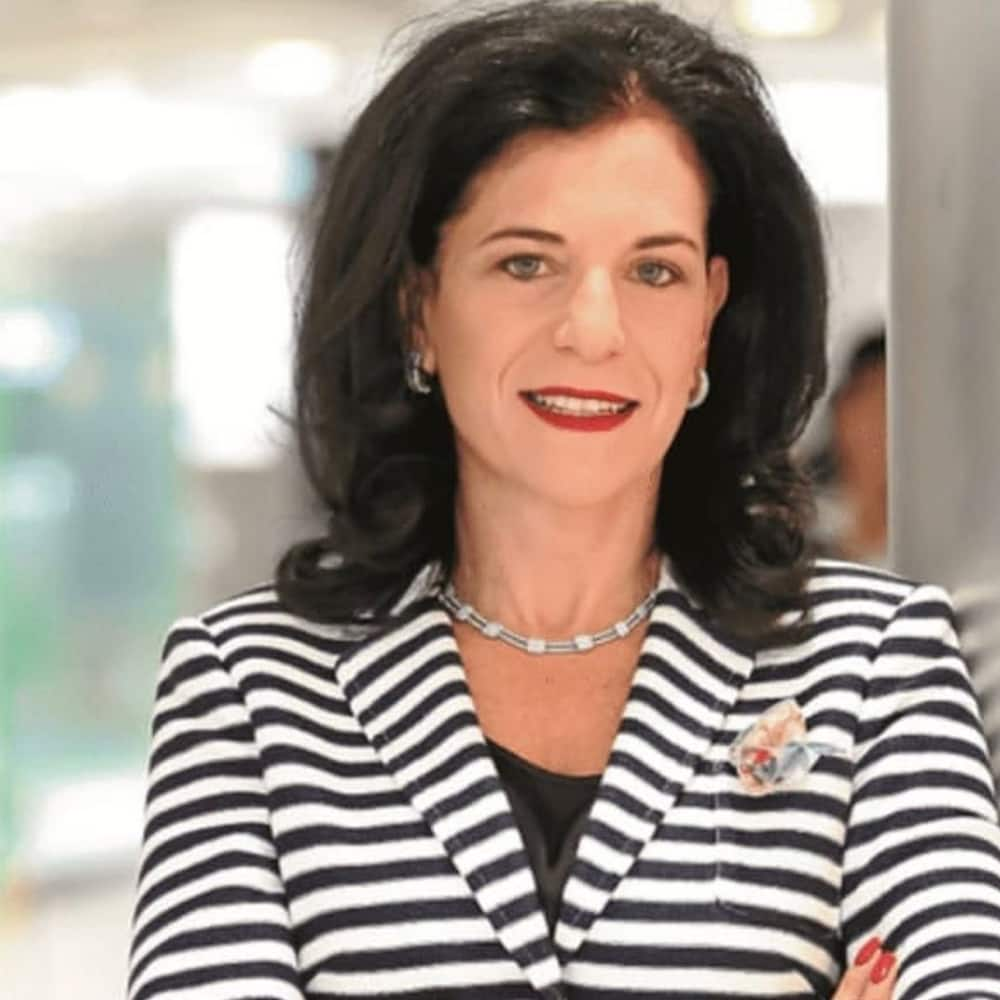 Sharon Wapnick is one of the largest shareholders in two companies, Octodec Investments and Premium Properties, both founded by her father. She is also a partner at TWB Attorneys, a commercial law firm. In 2011, she replaced her father as the non-executive chairman of Octodec.
14. Elisabet Bradley - $32 million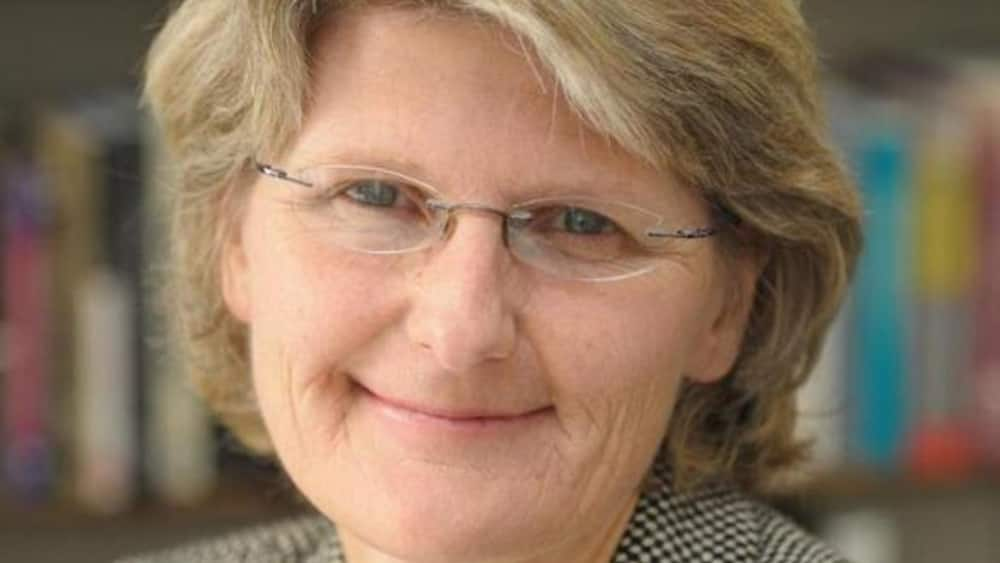 Elisabet Bradley has had successful investments in notable companies. She also holds other prominent positions such as the chairman of Wesco Investments South Africa and vice-chairman of Toyota South Africa. She is a shareholder at several companies such as Rosebank Inn, Standard Bank, AngloGold, and Hilton Hotel.
15. Liya Kebede - $18 million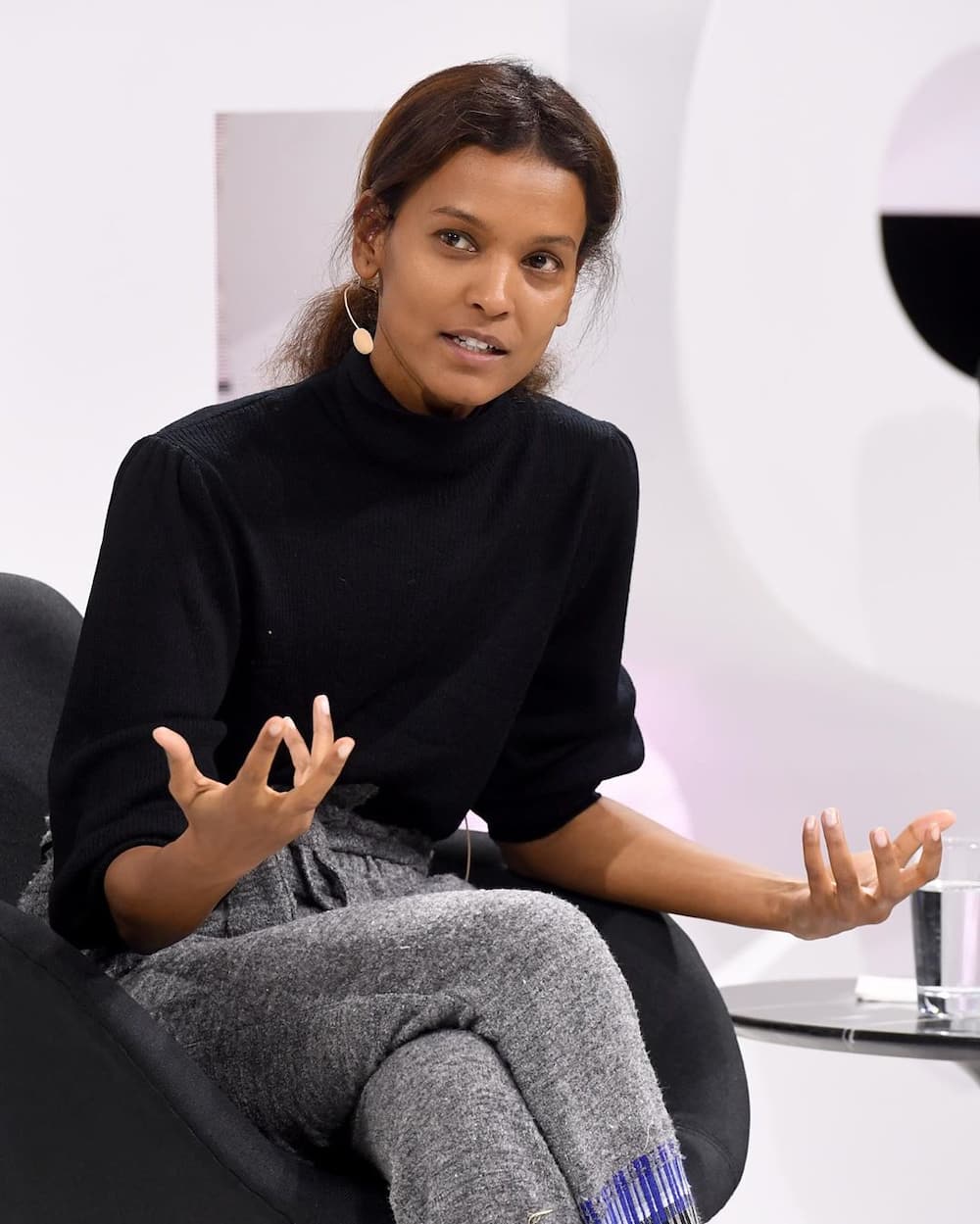 The gorgeous model was born in Ethiopia, where she grew up. She schooled at Lycee Guebre- Mariam, and during her time there, she was noticed by a film producer. She was introduced to a modelling agent from France, which was the beginning of her successful career in modelling. The model has worked in both New York and Paris. She has also worked for Tom Ford in 2000 and many other fashion designers, as well as graced Vogue covers.
She is also a philanthropist, and she has a foundation known as the Liya Kebede Foundation, which is geared towards providing quality maternal and child health care services.
16. Tabitha Karanja - $14 million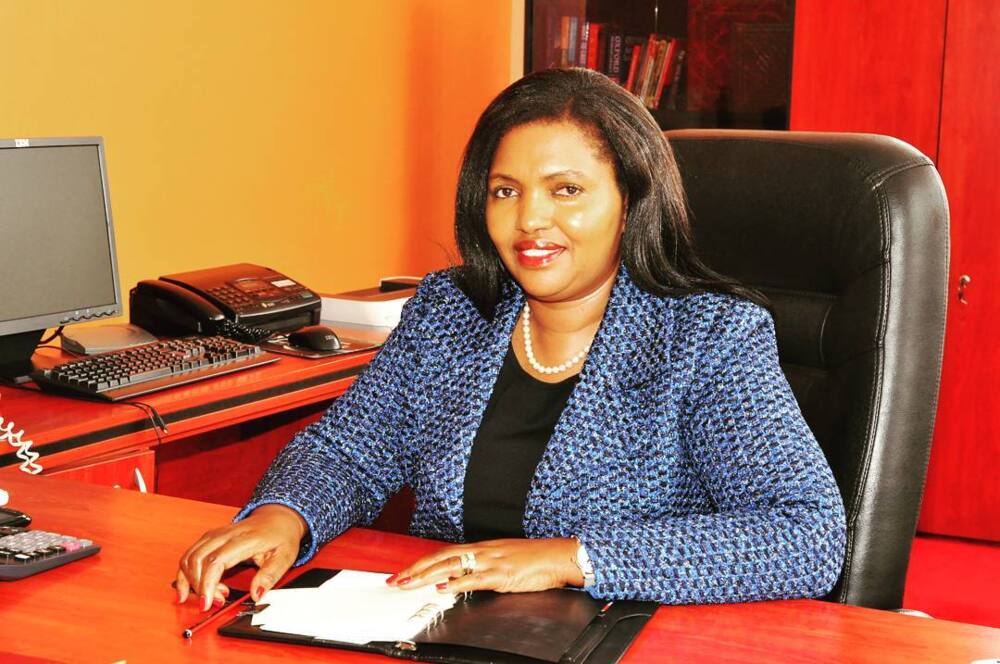 This is the iconic woman behind Keroche Industries in Kenya. She is a successful businesswoman who was born in Kenya. She is the chief executive officer of Keroche Breweries. Her husband, Joseph Karanja, is also her business partner. They started their company in 1997, and today, they have grown an empire.
17. Lupita Nyong'o - $8 million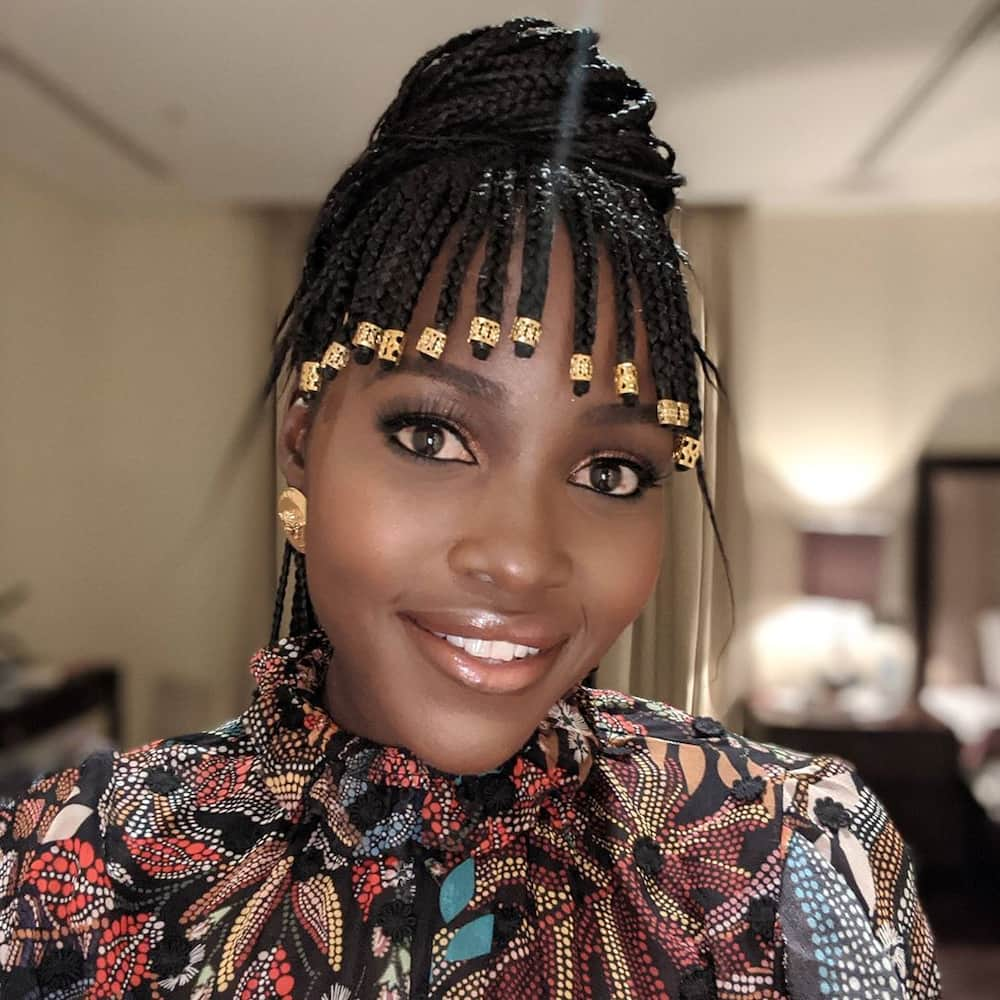 The gorgeous actress hails from Kenya. She recently made the headlines in Hollywood for her remarkable acting skills that have seen her career skyrocket since 2008. Lupita earlier worked as a production assistant on various films. The beauty won an Oscar for her supporting role in the film 12 Years as a Slave. Today, she is a highly sought-after actress.
18. Tiwa Savage - $5 million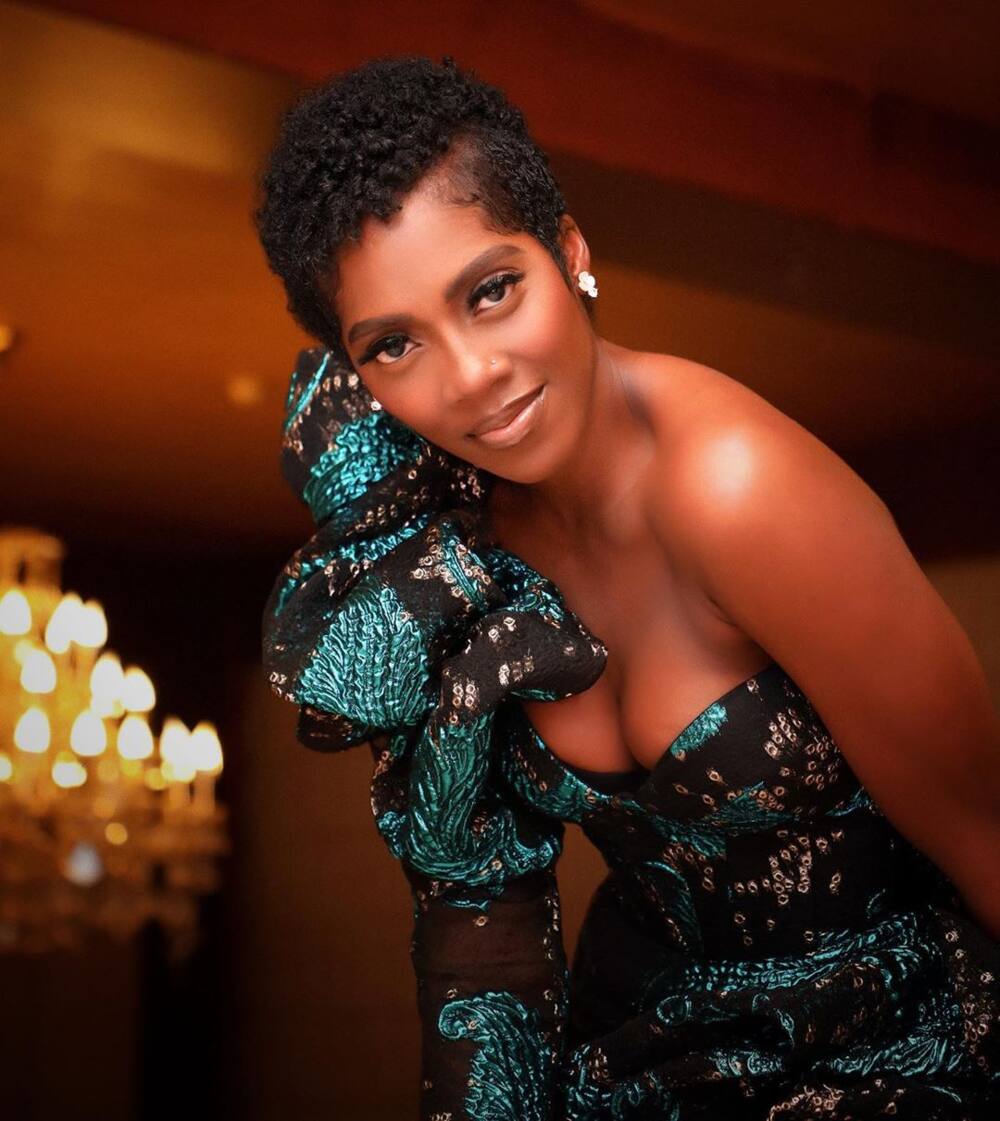 Tiwa hails from Nigeria, and she is a famous Nigerian pop star. She has made a name for herself both here in Africa and also internationally. She appeared on the UK's The X Factor, where she made it to the final 24 contestants. Despite being cut off before making it to the last 12 contestants, her determination steered her to where she is today.
Currently, she is signed by Jay-Z's Roc Nation label, which has seen her engaging in international collaborations. She is also actively involved in philanthropic acts, especially on youth development.
19. Sophie Okonedo - $5 million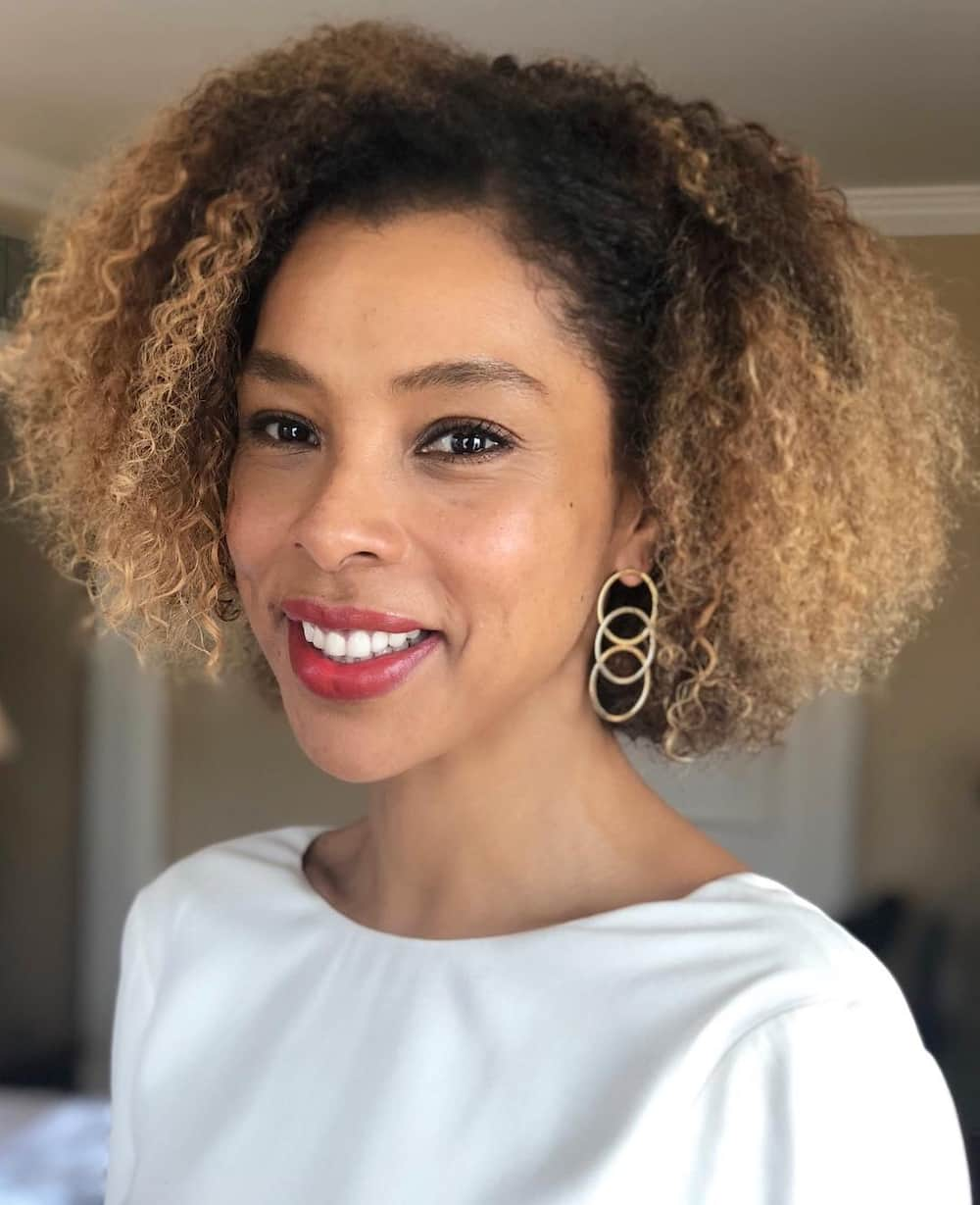 She is a famous actress with a Nigerian descent. She attended the Royal Academy of Dramatic Art, where she majored in acting. She has since worked in film and television and has appeared in different roles. Her performance in Hotel Rwanda won her an Academy Award Nomination. She was also awarded a Golden Globe nomination for her remarkable performance in the series Tsunami: The Aftermath.
20. Bethlehem Alemu - $5 million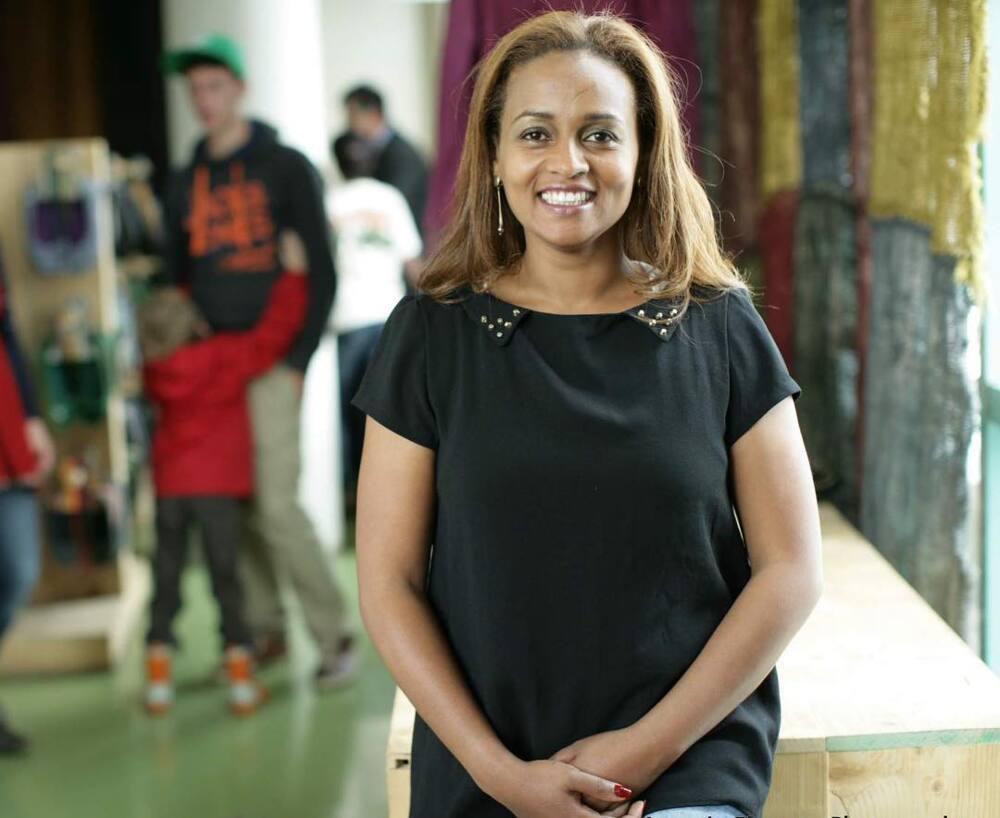 The beauty was born in Ethiopia. She founded soleRebels, a popular footwear company across Africa. She has a passion for changing Africa from poverty to prosperity. She has employed many people, and as a result, she was nominated as a Young Global Leader at the World Economic Forum.
READ ALSO: Top 15 richest business owners ranked: black South African millionaires
The top African millionaires
Here are some of the celebrities in Africa that have made a name for themselves when it comes to wealth.
21. Yemi Alade - $4.2 million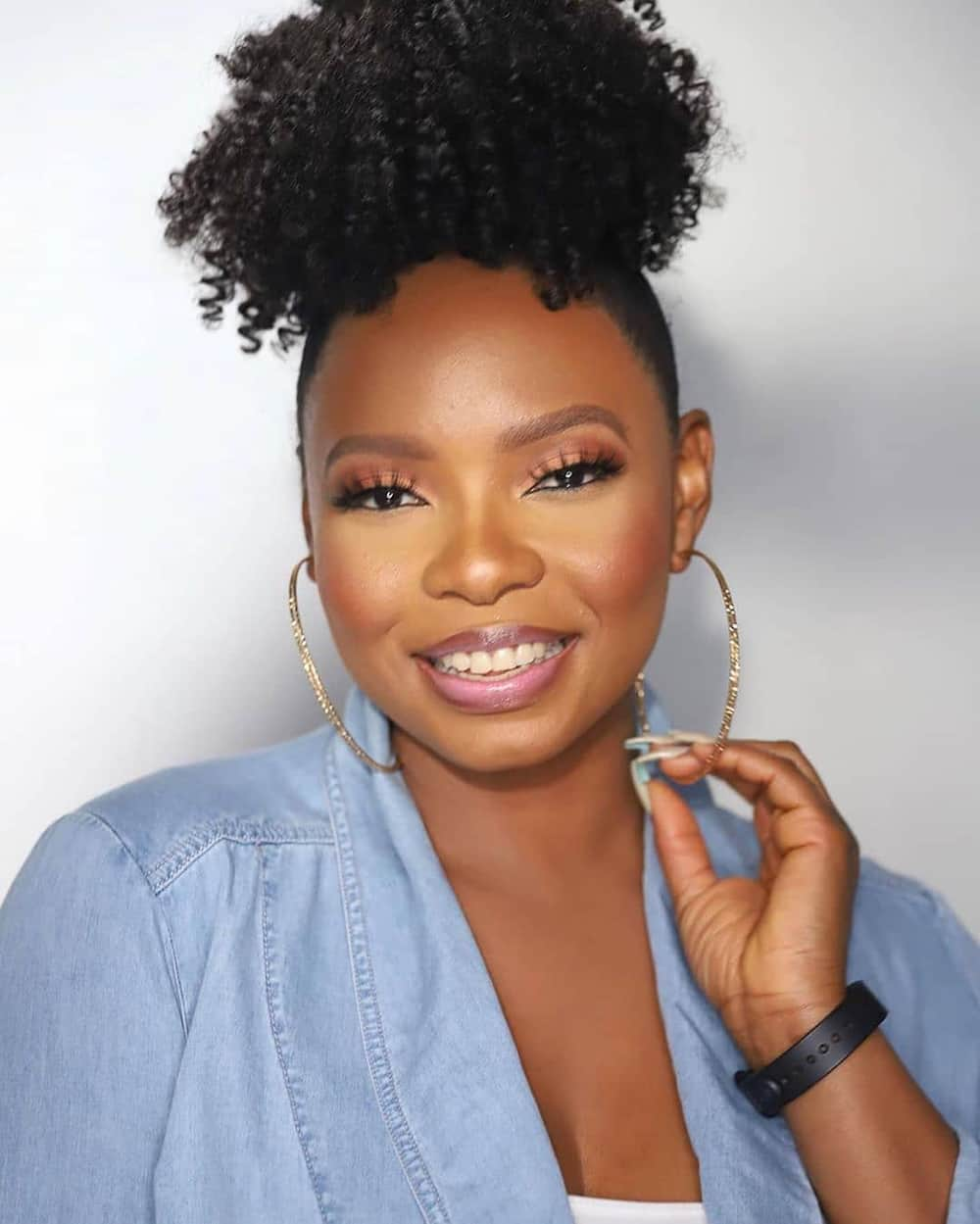 The famous pop star musician hails from Abia State, Nigeria. She hit the headlines with her song Johnny in 2009. She started her music career in 2005, but her breakthrough happened in 2009 after going solo from a girl group known as Noty Spice.
22. Danai Gurira - $4 million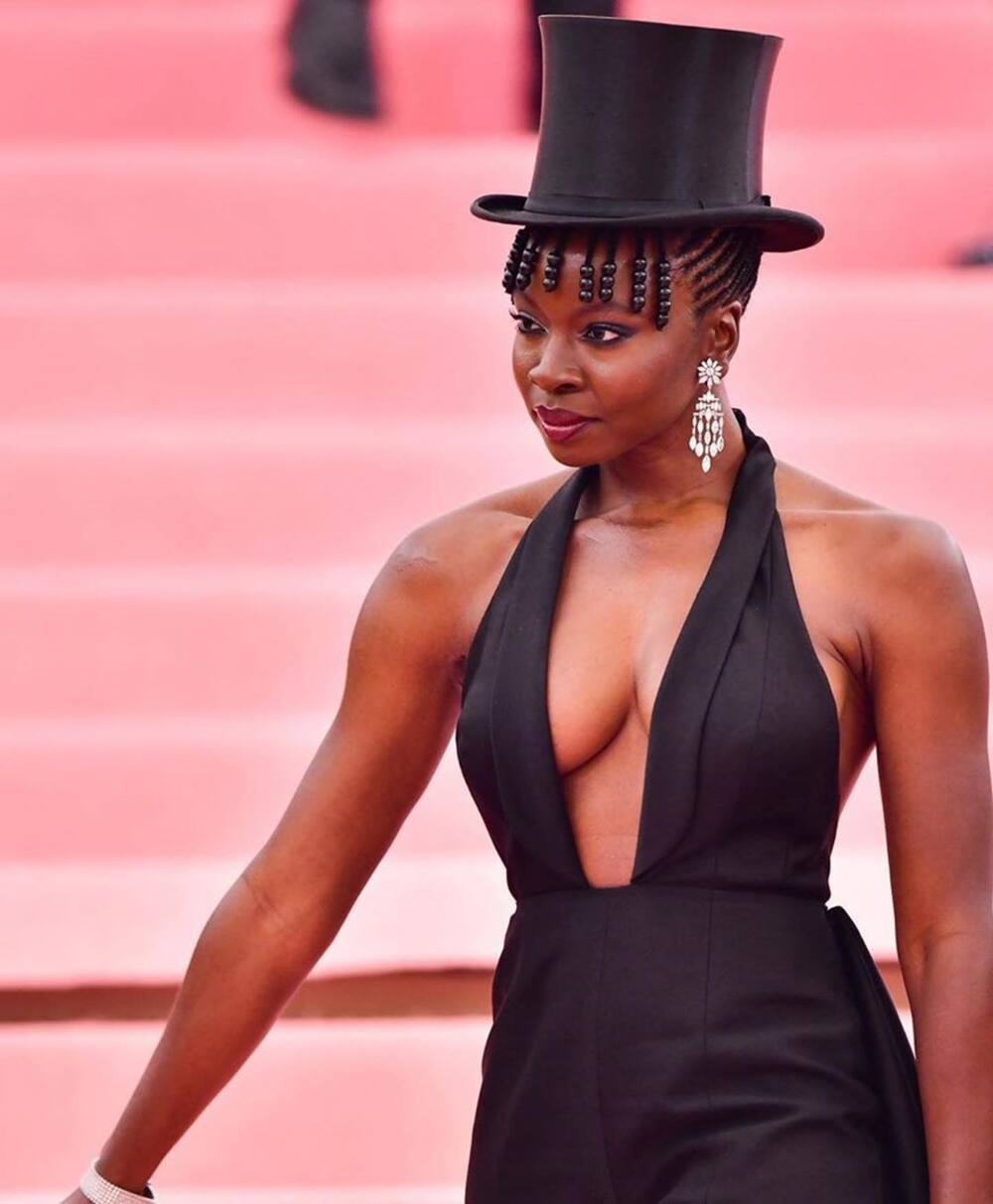 The actress who is of Rhodesian descent started by performing in the theatre, before working her way up. She has appeared in many films and movies, which has brought her recognition. Her role in the movie Black Panther as Okoye made her a world-renowned star.
23. Chipo Chung - $4 million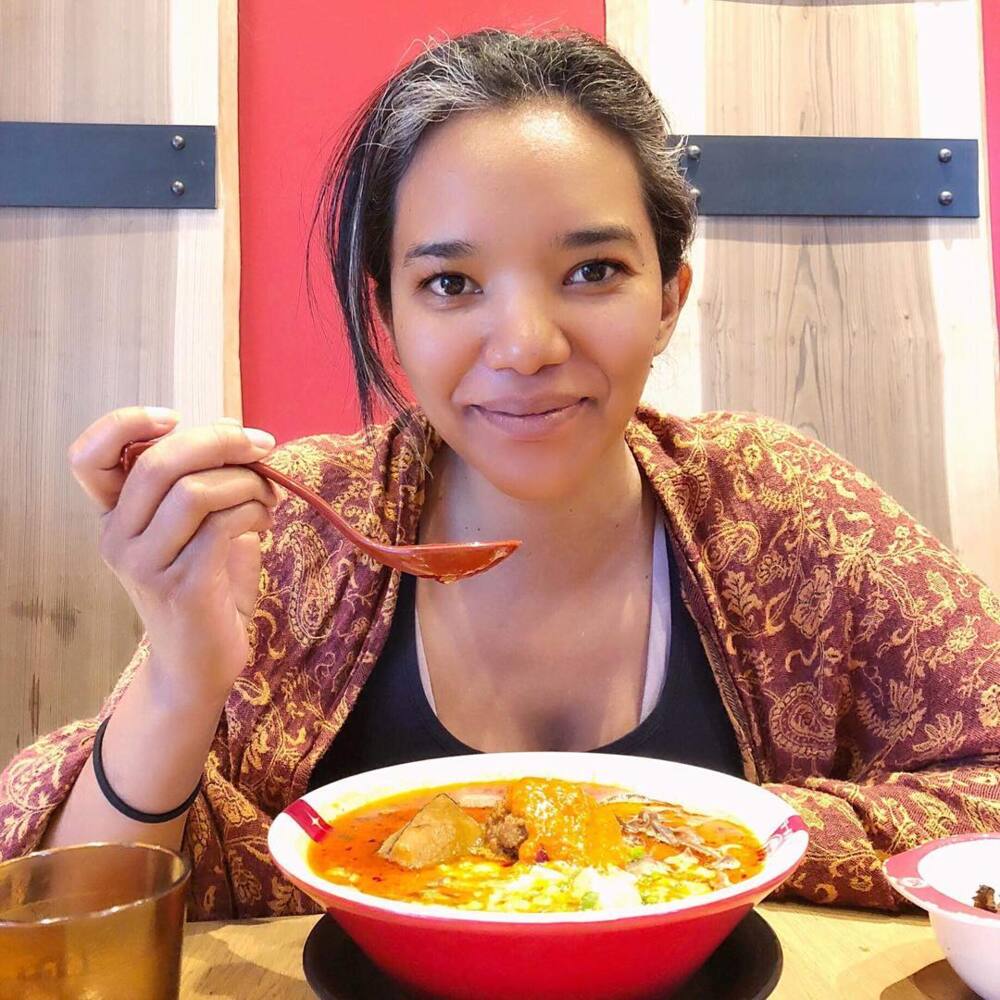 The actress was born in Tanzania but holds duo citizenship from both Zimbabwe and China. Chipo enrolled at London's Royal Academy of Dramatic Art and has appeared on both television and theatre.
24. Carmen Ejogo - $3 million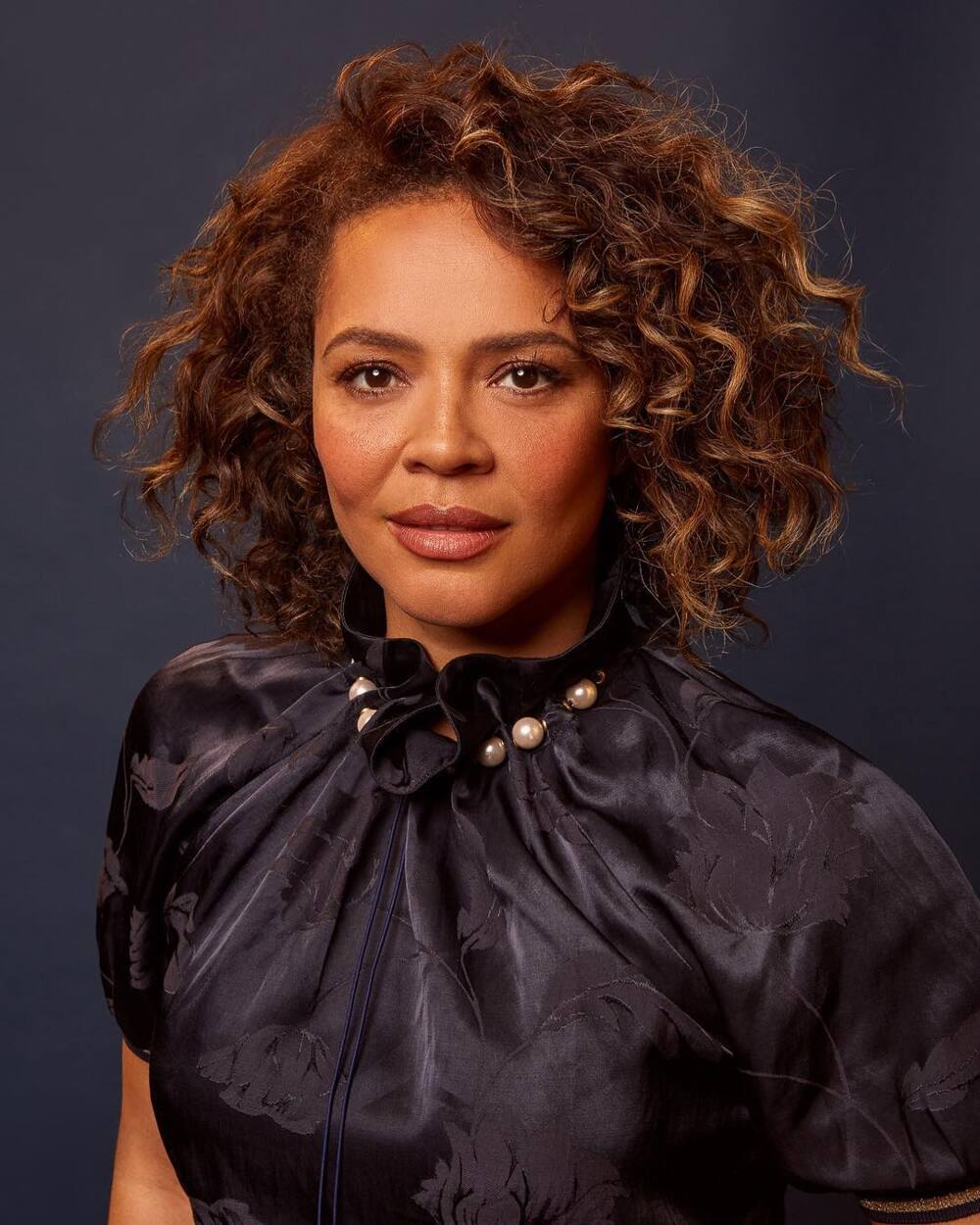 Born in the United Kingdom but of Nigerian descent, the actress has been actively involved in the movie and music industry. She hosted the Saturday Disney during her teenage years. She made her debut in acting in 2000 after she appeared in the film Love's Labour's Lost. Since then, she has appeared in various films and movies.
25. Omawumi Megbele - $2 million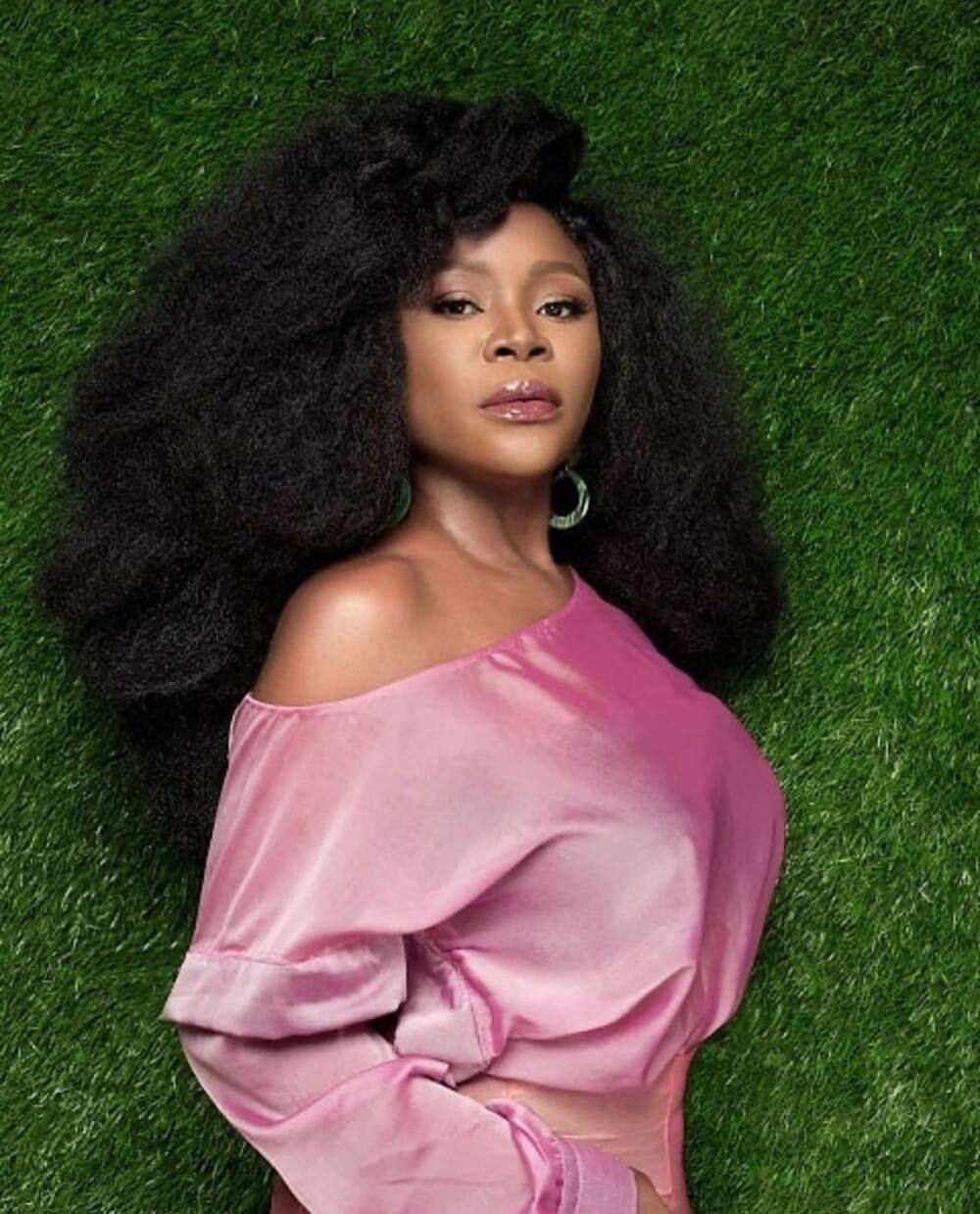 The singer was born in Delta State in Nigeria. She started as a contestant on Idols West Africa, where she was famous for her strong personality and soulful voice. Today, she is a successful singer, actress, and songwriter. She has been on stage with other popular celebrities such as Carl Thomas, Gice, and Sasha, among others.
READ ALSO: Africa's richest: 10 African billionaires and their net worth
With the above-detailed list of the richest woman in Africa, you no longer have to remain in the dark regarding Africa's female tycoons. Interestingly, their success story is familiar; they each were determined to be successful at all cost; a clear depiction that hard work and patience pays off.
READ ALSO:
Top 10 richest rappers in South Africa
Top 5 billionaires: Rupert dethrones Oppenheimer as SA's richest man
Youngest millionaires in South Africa 2019 - 2020
Source: Briefly News