Gerry Rantseli age, daughter, first husband, husband, hairstyles and Instagram
If you are conversant with the entertainment industry, then, the face of Gerry Elsdon should not be new to you. She is an international speaker and humanitarian to the core. Her passion for improving lives, especially those of children and women, has opened up local and international doors to her. In short, she has become a global voice worth hearing everywhere. As a woman of substance and highly inspirational, this article says it all about her.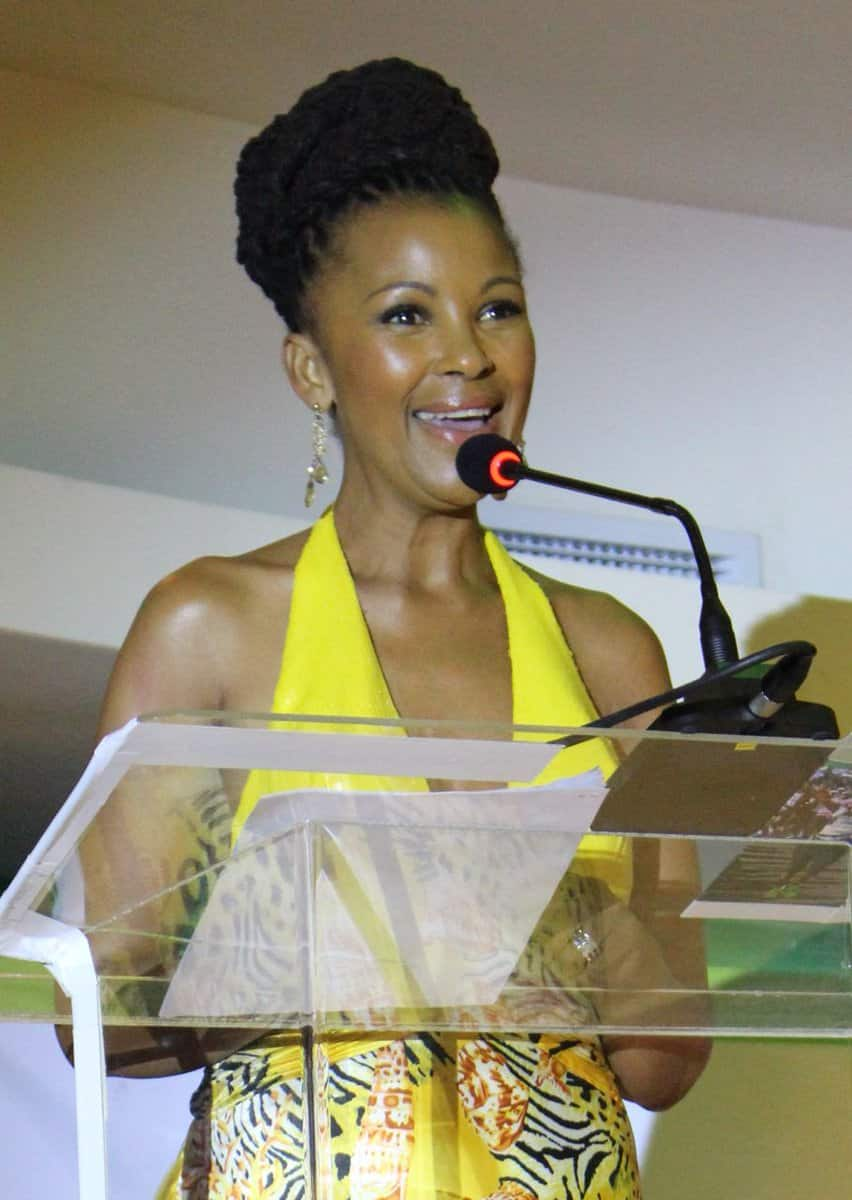 Gerry Elsdon is a television personality whose face is not new on big screens. Her biggest television impressions are traceable to when she co-hosted the first Big Brother reality series in South Africa. Apart from serving with ANN7, South Africa's satellite news network as a host and executive producer, she has also honoured several international speaking engagements on behalf of South Africans and the global community.
Gerry Rantseli biography
Gerry Rantseli-Elsdon is a humanitarian activist who is most known for her role as a judge on the first Big Brother Africa reality show and presenter on M-Net. She is passionate at helping people who live with tuberculosis as well as changing the plight of children. Consequently, this has granted her the opportunity of working with several organisations within and outside the country.
READ ALSO: Nicky Oppenheimer age, children, wife, education, businesses, charity, cars, contact details and net worth
More so, the international humanitarian serves as the national TB Ambassador and has had the opportunity of speaking at international conferences organised by the United Nations, UNCTAD, UNAID, and the World Health Organisation, to mention but a few.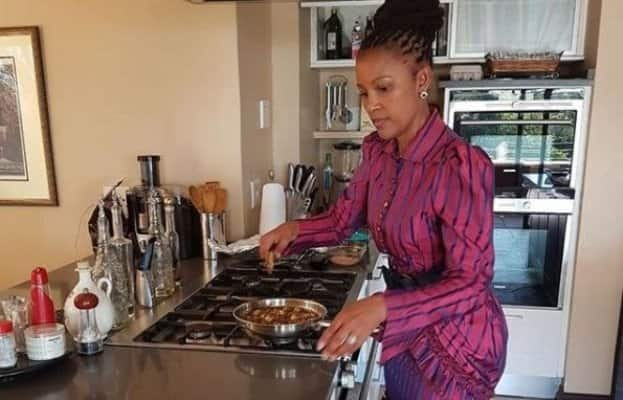 Rantseli's background
Even though she has become an essential personality that many people want to identify with, a lot of people do not know that Elsdon's background was never as colourful as they think. The international speaker was born in District 6 and had to live through the Group Area Act and forced removals that were prevalent in the Cape during the 1980s.
Rantseli started working as a teenager on the Cape Flats within the liberation struggle. Later on, she followed one of her mentors by the name Cheryl Carolus and moved to Johannesburg, where she had the privilege of working at the National level of the African National Congress (ANC). Interestingly, the young Gerry got infused with hopes for the future when she met with Nelson Mandela in an elevator within the first hour that she spent in Johannesburg.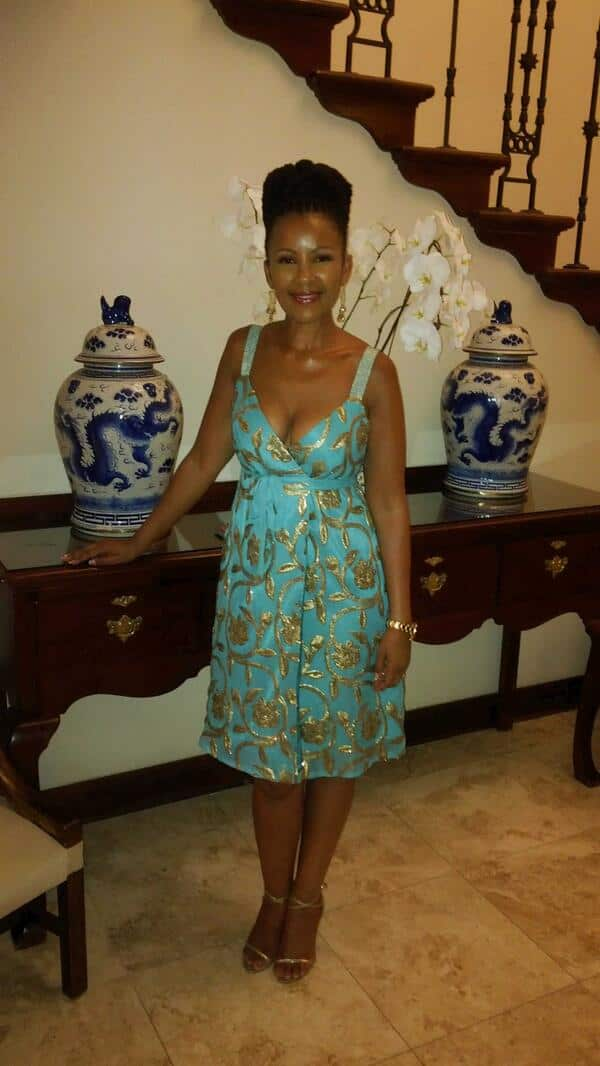 Rantseli's ambassadorial activities
Gerry has served as the spokesperson for Avon for about three years before embarking on her venture into the fashion and beauty industry in South Africa. Then, apart from helping organisations like the Orlando Children's Home where she serves as Patron and Reach for a Dream, Gerry has also been called up to assist the President's Office as an Aids Ambassador.
She also dubs as a successful businesswoman and teaches business skills to equip young artists and performers for the future. And apart from those, she is an accessory designer while operating a thriving communications company called Cinnamon. As the head of Soulmate Productions, Gerry joined Alex Rantseli in 2002 to create Soul Magazine, an inspirational publication published by Carpe Diem Media.
Gerry Rantseli age
How old is Gerry Rantseli? The television personality was born on the 19th of June, 1971, which means that, at the moment, she is 48 years of age.
Gerry Rantseli first husband
It was devastating and shocking when the divorce of the popular MC and TV presenter Gerry with her husband Alex was announced. In the spring of 1997, the two lovebirds tied the knot in a Catholic church in Johannesburg when they had their celebrity wedding. This was when, as an M-Net continuity presenter, Gerry was just becoming a hit on TV screens.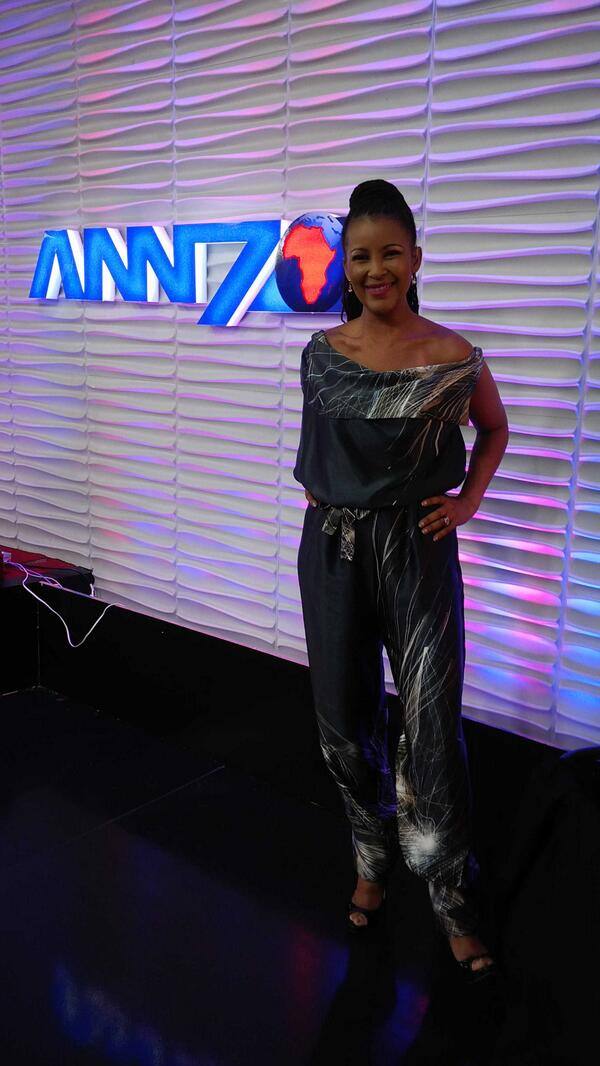 When Gerry was filing the paper for divorce, she described her relationship with Alex as having reached a state of "disintegration". But when Alex would react to the reasons that the ex-wife gave, he claimed that she cheated on him with another man. He also noted that before then, he had read some strange messages on Gerry's phone.
READ ALSO: Pitso Mosimane biography: age, children, wife, family, Khama Billiat, memes, position, team coached, awards, salary and Instagram
Gerry Rantseli daughter
Gerry Rantseli-Elsdon's daughter Priyeshka Lutchman is a model and business manager. She made it to the news headlines when she entered for Miss SA in 2016 and made it through to the Miss SA semi-finals.
Gerry Rantseli husband
Gerry got married to her Canadian-born husband, Kerry Elsdon, in 2007 after parting ways with her ex-husband Alex. Kerry is chairman of DaimlerChrysler financial services in South Africa. According to her, the two of them met when Kerry's daughter came over to South Africa in search of charity work to do.
However, since the two of them got married, there have been reports of the duo living separately, which were debunked. Apart from that, there have also been allegations that since their union began, Kerry's 'wild party animal way' has not been curbed as he has been found severally with women other than Gerry. Then, a report noted that Gerry has only continued to accommodate things just to save her marriage.
Gerry Rantseli hairstyles
Among other things, Gerry stands out from the crowd with her amazing hairstyles. Fashionistas have always found some creative ideas from her hairdos each time she appears on stage. Gerry Rantseli dreadlocks have often amazed people leaving them with the question on where she derives her inspirations from. Here is one of her beautiful looks.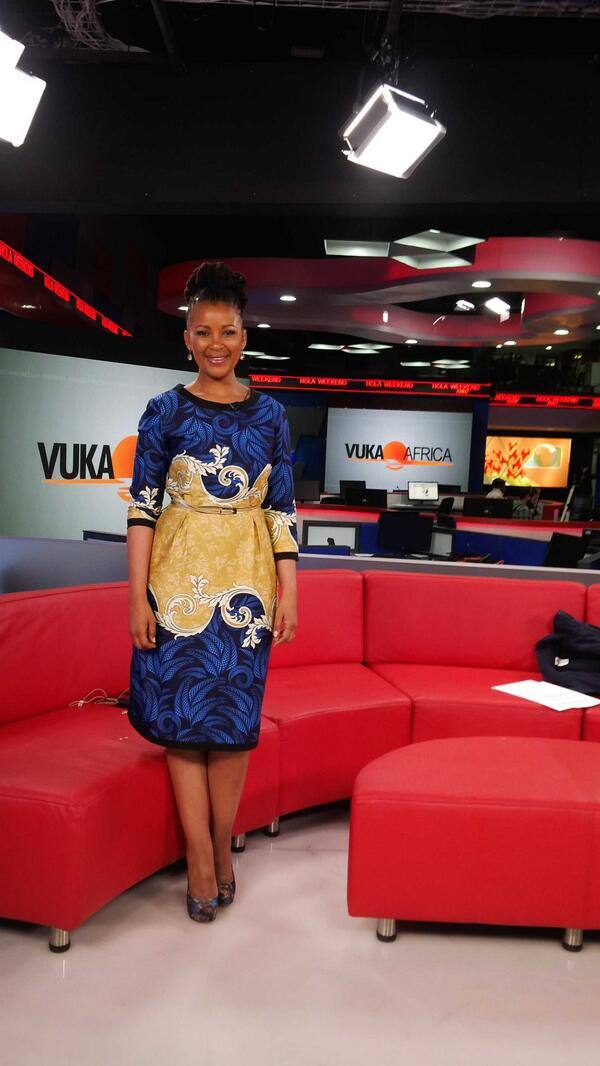 Gerry Rantseli Instagram
Judging by the whopping 74,000 plus followers that she has on her official Instagram page, it is easy to conclude that Gerry has a high social media presence and acceptance. And interestingly, on her part, Gerry does not take things slowly as she uses the platform to promote herself and her career. With different exciting and educative posts, there is always something to feed your eyes with and also learn from in the process.
Gerry Rantseli has become one of the celebrities in South Africa with an international recognition. With a passion for lending her voice to the plight of children and women in society, she has continued to gain relevance and also attract attention within and outside the country.
READ ALSO: Flo Letoaba age, children, baby daddy, wedding, education, fired, current job and Instagram
Source: Briefly News