Reach for the Stars Zee World cast, plot summary, full story, teasers
Reach for the Stars is a thrilling telenovela that first aired on Zee World in 2017. The show featured talented actors and actresses, making it a hit. Apart from its cast, the storyline also greatly contributed to its success. Undoubtedly, you might find Reach for the Stars Zee World television series interesting if you love Indian soap operas.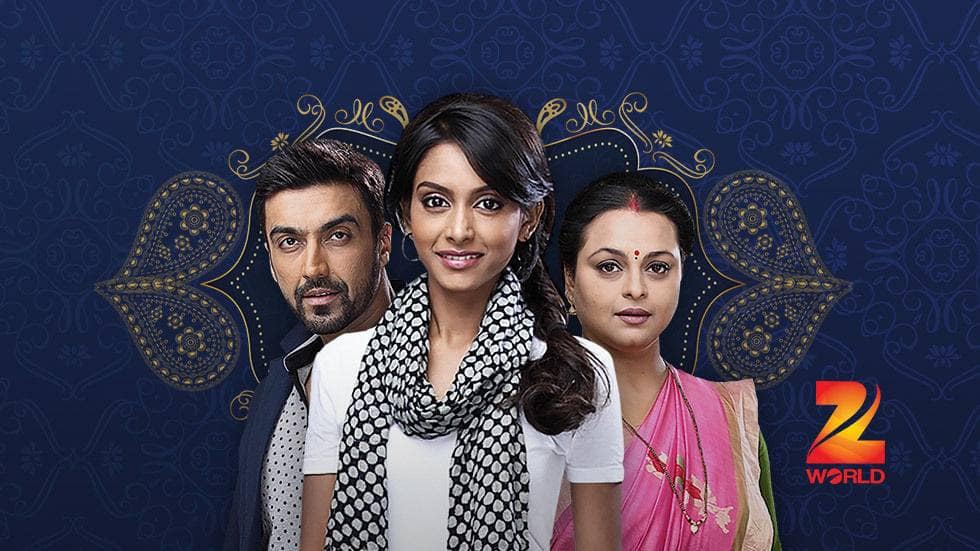 Often, it is the happiness of a mother to see her family living a comfortable life. However, how far can she go if the happiness of her family is threatened? Well, Reach for the Stars follows through the story of a mother (Kamla Jadhav) willing to sacrifice everything for the happiness of her family, especially her daughter (Kalpana/Kalpi).
Reach for the Stars Zee World: All you ought to know
The Bollywood TV series returned for season two in February 2020. The cast went a notch higher, giving it their best. Below is everything you need to know regarding the television series.
Plot summary
Reach for the Stars presents the story of Kamla Jadhav, who resolves to work as a domestic worker after her husband loses his job. She works for a woman by the name Neetu. Her role in the house is to take care of her daughter, Pakhi.
The relationship between Kamla and her employer starts to get complicated when their kids grow. Their daughters eye for one man, Raghav Singhania, who is a rich young man seeking to avenge the death of his mother.
Reach for the Stars Zee World full story
The Zee World Reach for the Stars soap begins with Kamla Jadhav being pregnant. She is in a school van full of young kids, who are being transported back home. On the way home, she escorts two boys home. On her way up the stairs, she starts to experience pain in her belly.
To her surprise, she notices the boy's mother (Neetu) is also pregnant. Like her, she is starting to experience labour. On realizing Neetu is in severe pain, she helps her even though she also has the same pain.
Luckily, a doctor comes to assess Neetu's condition. In turn, Kamla decides to head back home. She is welcomed home by his son, who escorts her upstairs to their house. Vitthal Jadhav, her husband, on the other hand, is leading a protest.
Later, Vitthal arrives home and helps her wife to prepare supper. However, he looks stressed because he is having trouble at work. Kamal tries to cheer him up because she does not like it when he is sad.
Class stratification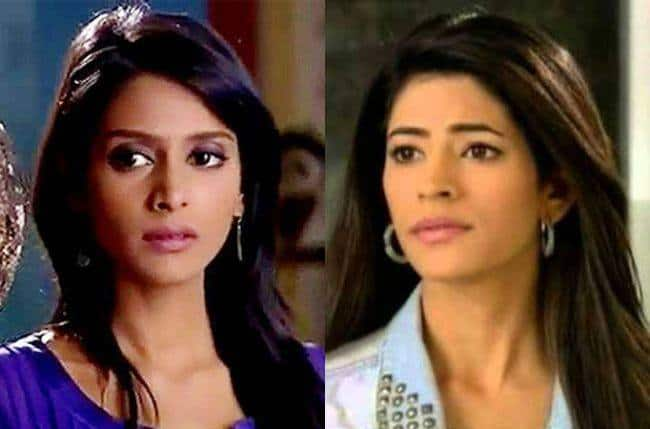 The relationship between Vitthal and Sahil Kapoor, who is Neetu's husband, deteriorates because of the numerous protests. On the other hand, Kamla is trying to befriend Neetu. Often, Neetu is moody. She is always complaining about everything.
One day, Vitthal leads a protest to Sahil's home. On arriving at his beautiful apartment, a guard calls Neetu to inform her about the situation. Unfortunately, she goes into labour immediately. They request a task, which takes her to the hospital to deliver.
Despite her condition, Kamla volunteers to escort her to the hospital. On arriving at the hospital, Neetu is taken to the delivery room. Immediately, Kamla goes into labour. The pain becomes unbearable, forcing her to head home on foot.
Later, Vitthal arrives at the hospital. He is worried because his wife is also about to give birth. The receptionist informs him that his wife has already left. On the other hand, Kamla faints because the pain becomes too much. Fortunately, Vitthal arrives on time, and he takes her home to deliver.
Motherhood
Like Neetu, Kamla gives birth to a baby girl. People gather in their home to celebrate the birth of Palkana/Palki. Similarly, Sahil's family celebrates the birth of Pakhi.
Neetu is discharged from the hospital. Her baby cries a lot, and she has no idea what is happening to her. Motherhood becomes difficult for her, forcing her husband to intervene – he seeks the help of Kamla. Surprisingly, Kamla gladly agrees to help them despite having a new-born baby like his wife.
After several months, Kamla moves to Sahil's apartment. However, she does not get the approval of Vitthal. She relocates with her daughter. She works as a domestic worker in the house. Sadly, Neetu mistreats her, but she does not give up.
With time, the two girls grow. Palki notices her mother favours Pakhi, and yet she is not her real daughter. She does not understand that her mother does it out of love and care. Kamla sacrifices everything to ensure she is well-catered for alongside her brother and father.
Love and vengeance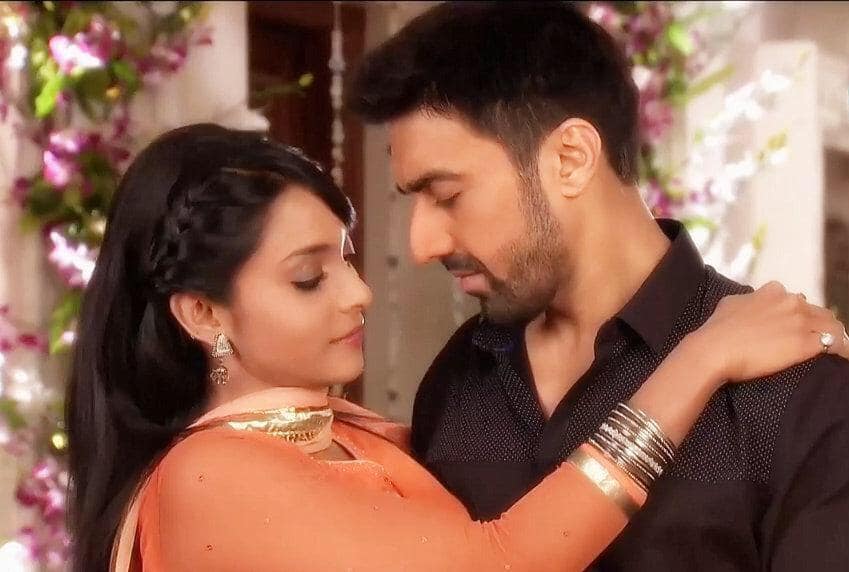 Several years later, Kalpana and Pakhi grow into two beautiful ladies. Despite growing in the same environment, they seem to have different traits. Pakhi feels entitled because of her family's background. On the other hand, Kalpi is a simple, loving, and caring girl.
Their paths cross with that of Raghav Singhania, a rich guy. The Kapoor family murdered his father because of wealth. The family went ahead to adopt him, primarily, to inherit his family's wealth.
Luckily, Kamla rescued him because he discovered the Kapoor's evil motive. Now he is back to revenge the death of his father. In the process, he deeply falls in love with Kalpi. They start to hang out, attracting the attention of Pakhi.
Pakhi has a crush on Raghav. She tries to seduce him, but she realizes he is not interested in her. With time, their parents give them blessings to marry each other. However, the unexpected happens a few days before their grand wedding.
Jealousy, new beginnings, and destiny
On realizing, Kalpi is about to wed Raghav, Pakhi sends men to kidnap her. Raghav becomes worried after noticing she is missing. Previously, he pretended to marry Pakhi because he wanted to become closer to her family to revenge for the death of his father.
Raghav gets a hint that helps him to locate the whereabouts of his love. He makes his way to the location and finds her. One event leads to another, but he rescues her. They quickly get into a car, and they drive away at high speed.
Unfortunately, they are involved in a tragic accident. Their car drives off a cliff, bursting into flames in a nearby river. Fishermen discover Palki, whose face is unrecognizable. She is rushed into the hospital. On the other hand, Raghav is nowhere to be seen.
Vitthal and Kamla arrive in the hospital looking for their daughter. Dhiraj Diwan is in the same hospital, and he is devastated over the death of her niece, Suhana. He learns from a doctor about a patient who has been involved in a severe accident, losing her memory.
He pressures the doctor to conduct plastic surgery on her. He promises to pay him well if he reconstructs her face to look exactly like that of Suhana. The doctor agrees to his suggestion, and the surgery is successful.
Palki, now in Suhana's face, is discharged from the hospital. She is welcomed by a new family. With time, she starts to regain her memory. Unable to control herself, she tries to inquire about her real identity.
Towards the end of Reach for the Stars final episode, she fully regains her memory when she sees Raghav and her parents. The truth comes out when the doctor confesses about the forced plastic surgery. Police arrive at the wedding to arrest Diwan while Kalpi and Raghav tie the knot.
Teasers and episodes
The teasers of the telenovela are available online as it is loved by many Zee World soap operas. You can read them to have a clue on what happens in each episode before watching them.
Reach for the Stars Zee World in English full episodes aired on the network between 2017 and 2020. You can also watch episodes on YouTube. However, the episodes are available in the Hindi language only. The majority of the Reach for the Stars (2020) episodes run for less than 25 minutes.
Reach for the Stars Zee World cast
Reach for the Stars cast did a wonderful job portraying their roles in the Zee World TV series. Fans of the show love them and would love to know more about them. They are as follows:
1. Rachna Parulkar – Kalpana/Kalpi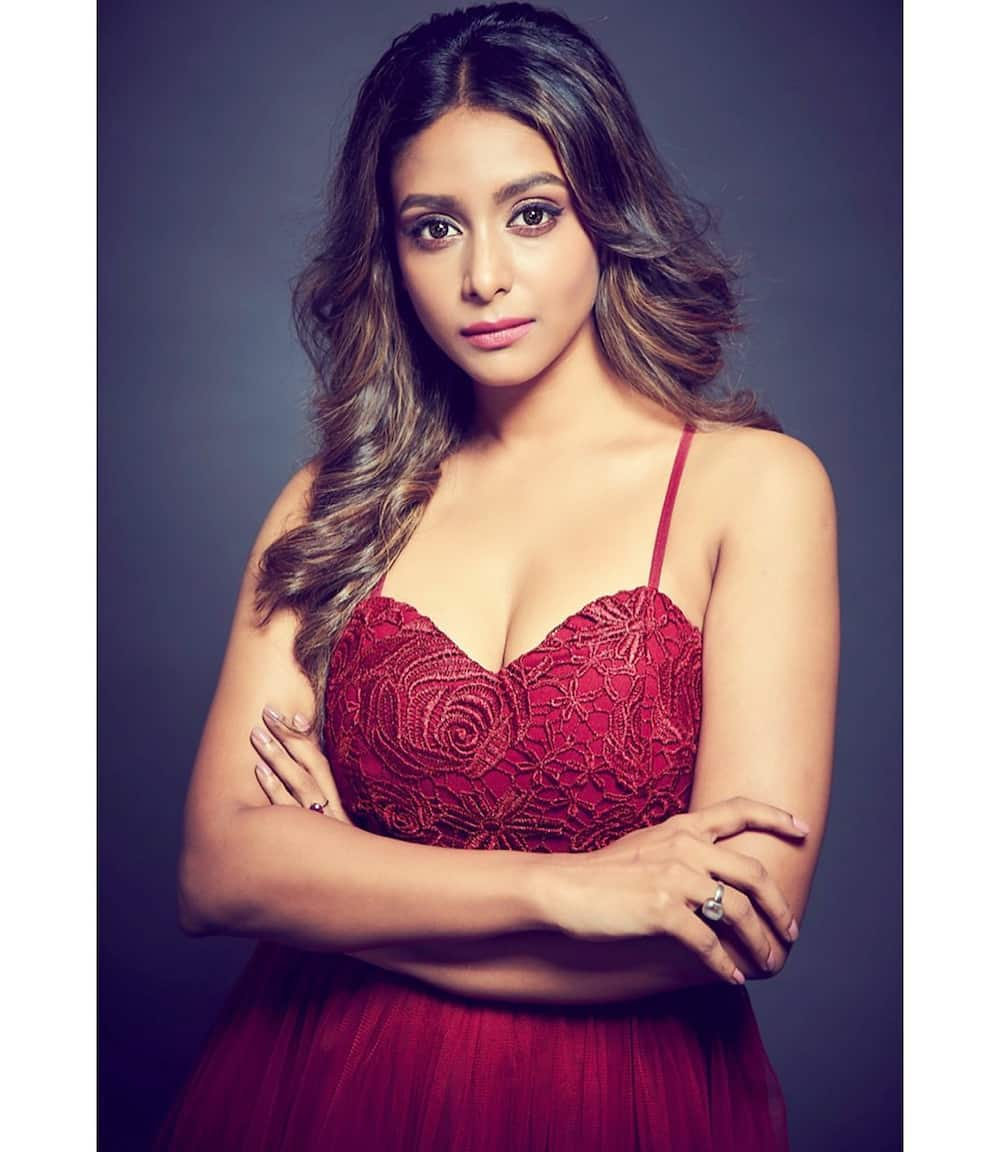 Rachna Parulkar is a talented Indian actress who doubles up as a model and dancer. The 30-year-old is a multiple award-winning actress. In the series, she plays Kalpi, the daughter of Kamla and Jadhav. She falls in love with Raghav, who finally becomes her husband.
2. Shilpa Shirodhkar – Kamla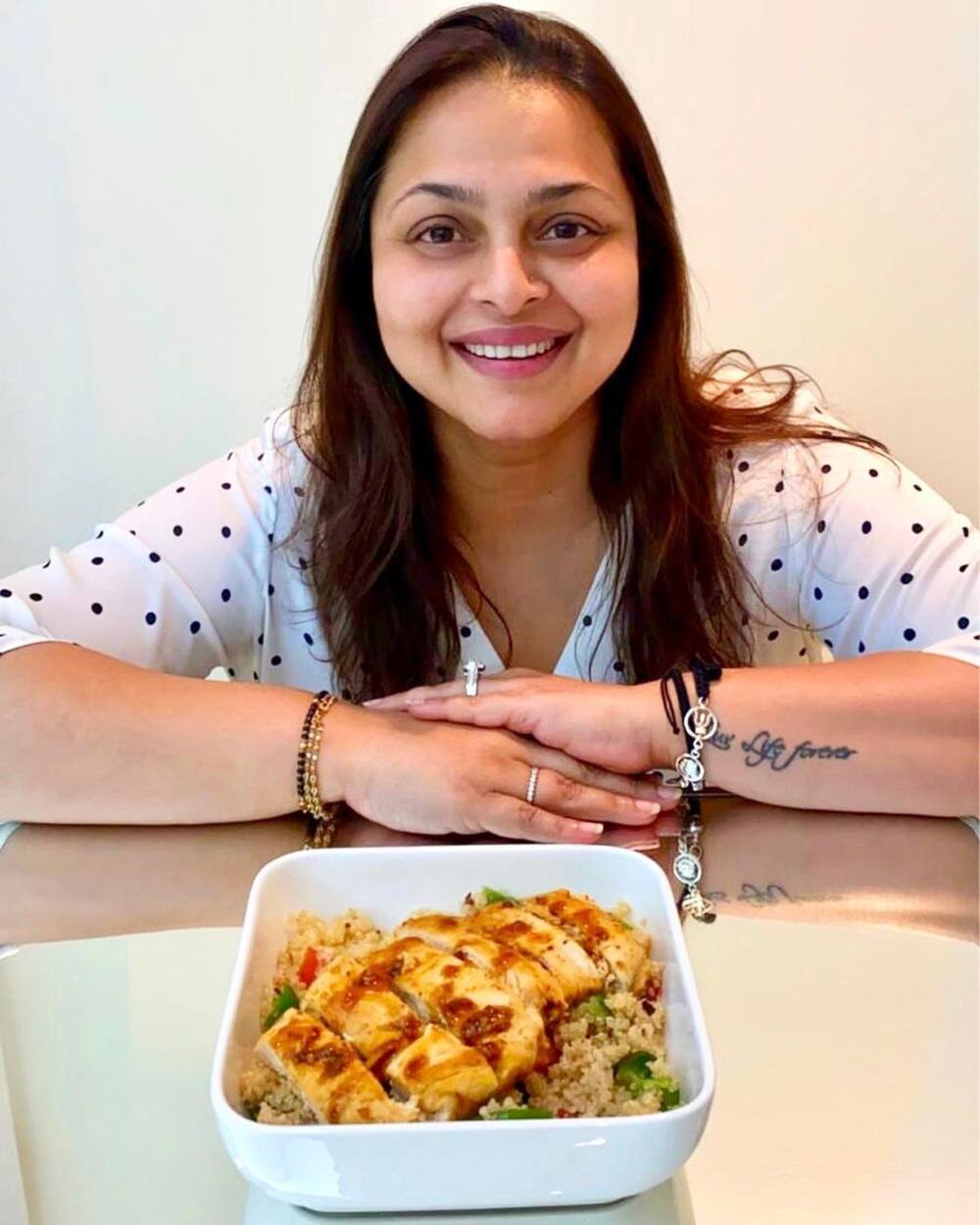 Shilpa Shirodhkar is an Indian actress and former model. At the time of writing, she is 51 years old. In the series, she portrays Kamla, a woman who sacrifices everything for the sake of her family's happiness. She is the mother of Kalpana and Pakhya Jadhav.
3. Ashish Chaudhar – Raghav Singhania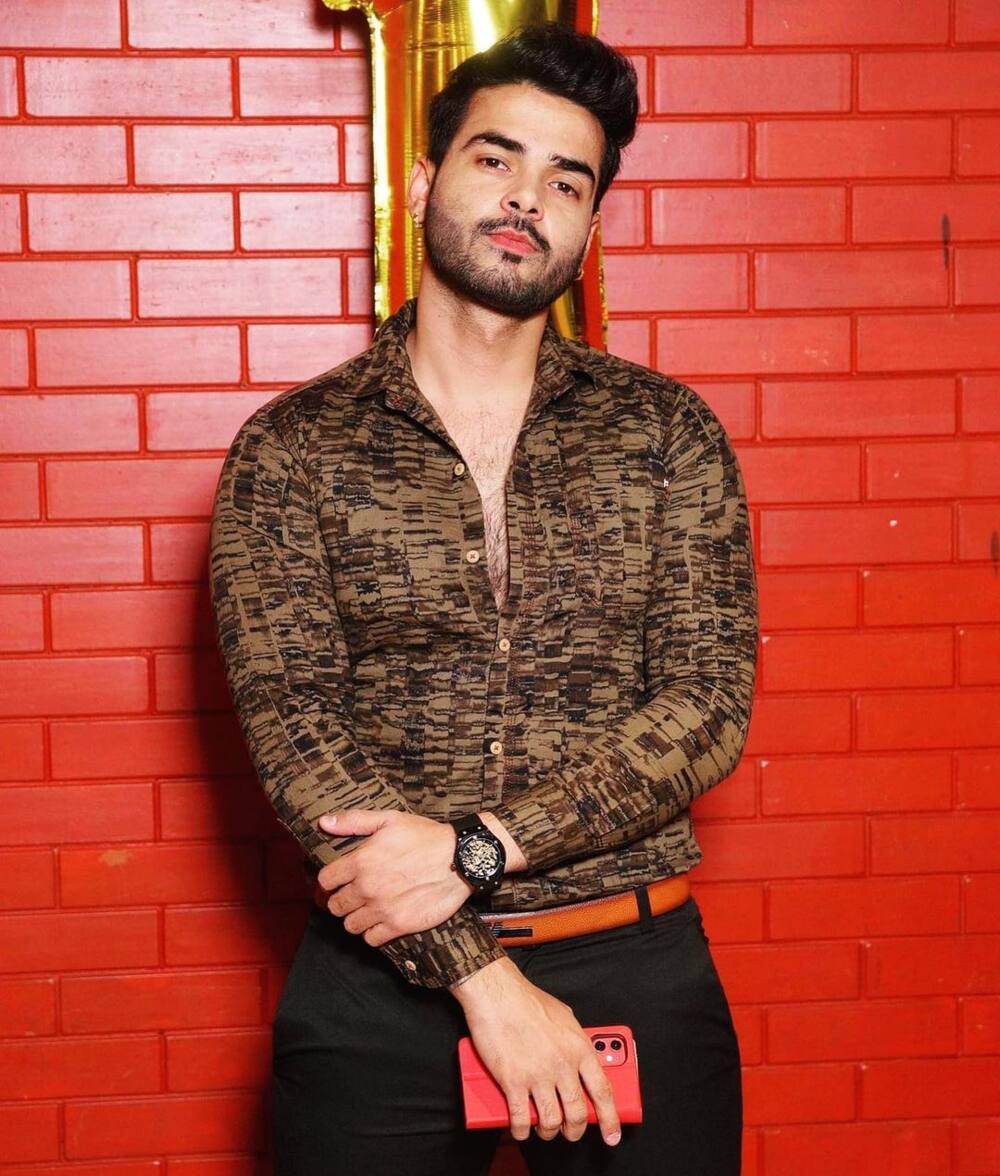 Ashish Chaudhar is another Indian actor, who played a huge role in the development of telenovela's plot. The 42-year-old was born in Mumbai, India. He is the husband of Samita Bangargi Chaudhary.
In the series, he plays Raghav, a handsome and flamboyant businessman. He is after the Kapoors for killing his father. Raghav finally marries Kalpi.
4. Mohit Dagga – Vitthal Jadhav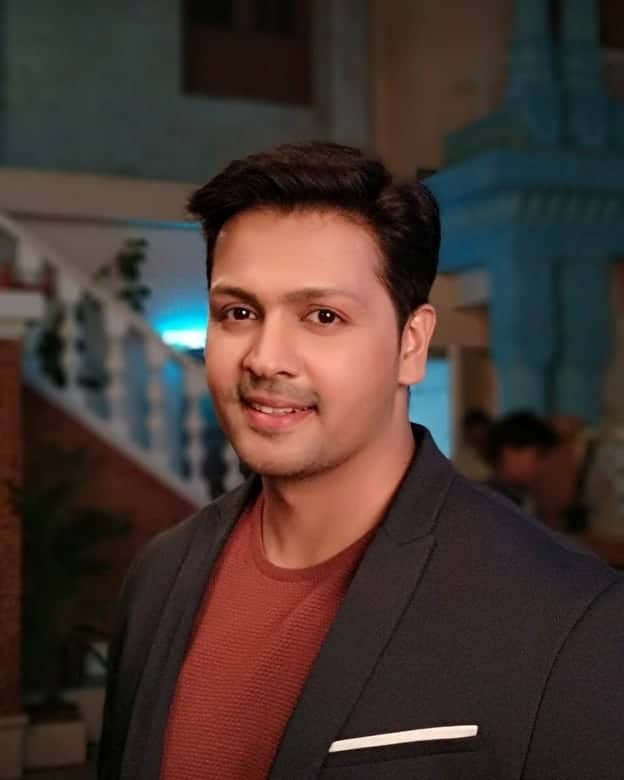 Mohit Dagga is a 40-year old actor known for many Hindu TV series. He is a nominee of Zee Rishtey Award for Favourite Mata-Pita. In the series, he plays the husband and father of Kamla and Kalpi, respectively.
5. Shireena Sambyal – Pakhi Kapoor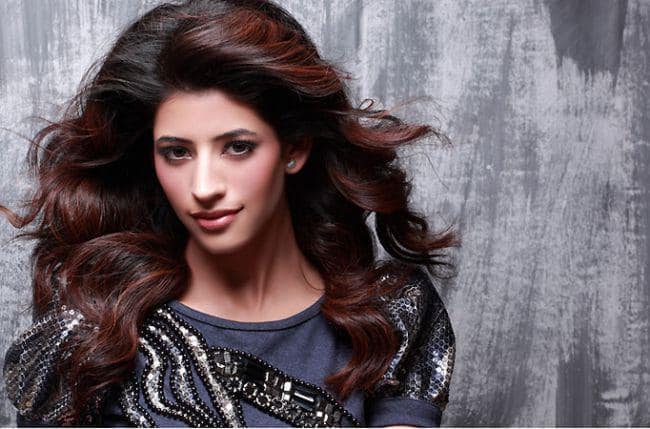 Shireena Sambyal is an Indian actress and model. The 28-year-old actress is among the most followed and loved actresses in India. She is playing the daughter of Sahil and Neetu in the series.
6. Tuhina Vohra – Neetu Kapoor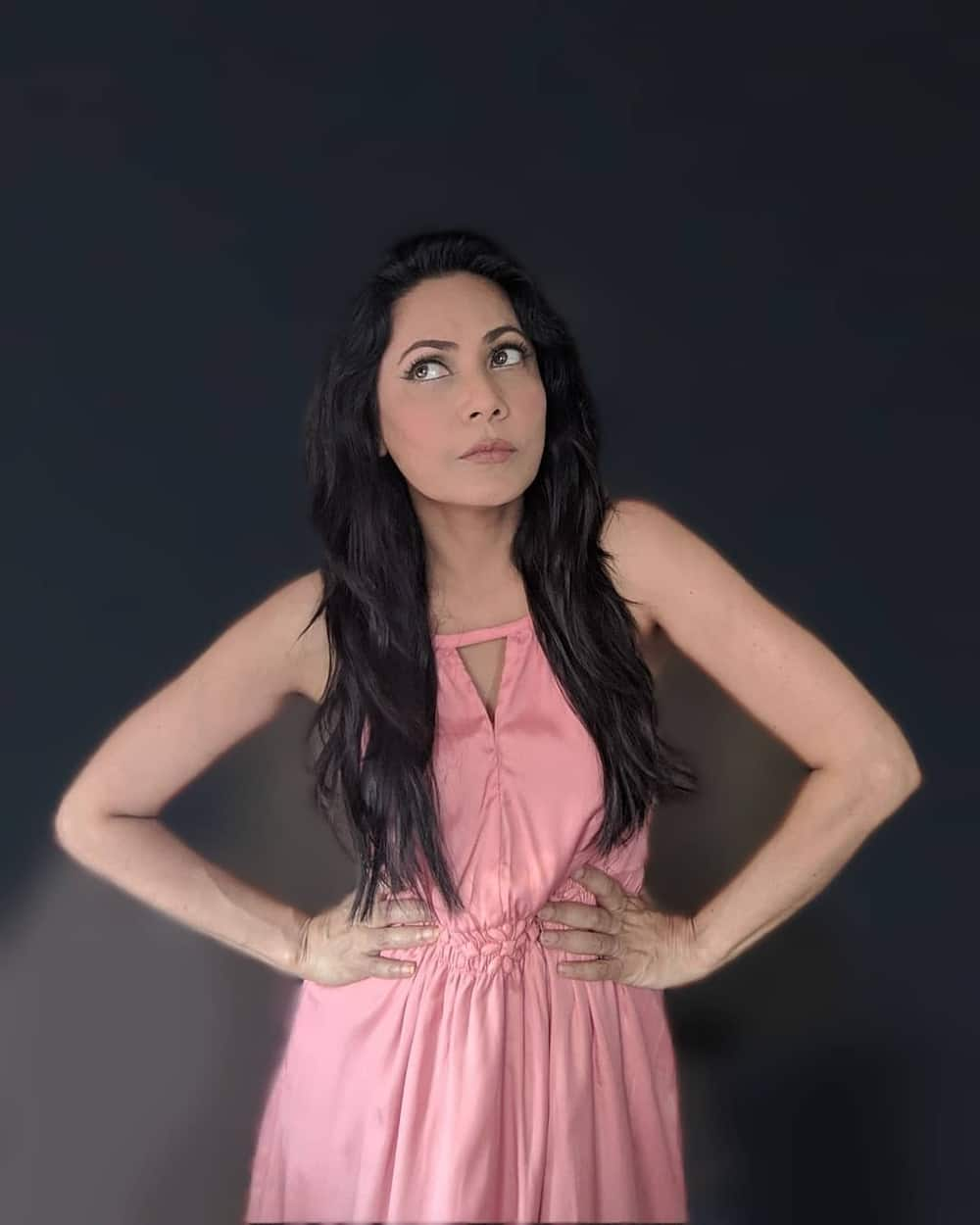 Tuhina Vohra is an actress known for many films and television series appearances. The beauty stars as Neetu in Reach for the Stars, the main antagonist of the series. She is the mother of Pakhi and wife of Sahil.
The following is the list of the supporting cast. They include:
Ashish Nayyar – Sahil Kapoor
Jyoti Gauba – Gauri Singhania
Siddhant Agarwal – Pakhya Jadhav
Neeraj Malviya – Prem Kapoor
Jasmine Avasia – Rajj Kapoor
Suman Shashi Kant – Manda Tai
Asha Negi – Suhana Diwani
Siraj Mustafa – Dhiraj Dhawan
Ishaan Singh Manhass – Sammy Raizada
Kunal Verma – Aryan
Rohit Sagar – Sanjay Diwan
Shweta Gautam – Kavita Diwan
Frequently asked questions
Apart from the above facts, you may find the following additional details exciting. Most of them are about the show and its characters. They are as follows:
Who will Raghav marry in Reach for the Stars?
Raghav will eventually marry Palkana/Kalpi in the final episode. However, fans are fooled into believing that he marries Pakhi instead of Kalpi. He resurfaces at Kalpi's wedding, who has been transformed to Suhana, with Aryan. Instead of marrying Arya, Kalpi marries Raghav.
What is reach for the stars?
Reach for the stars is an idiom. It means trying to attain goals that seem difficult. In other words, it is to set ambitions high.
How did Reach for the Stars end?
The Indian television series ended with Kalpi and Raghav marrying each other. On the other hand, Dhiraj Dhawan is arrested for forcing a doctor to conduct surgery on Kalpi. Kamla and Vitthal are happy to reunite with their daughter.
Will Raghav marry Kaplana?
Yes. Kaplana regains her memory towards the end of the show. Once she sees him approaching from the door, she remembers everything. Much later, they wed in a colourful wedding in the presence of their family members.
Indeed, Reach for the Stars Zee World television is not only exciting but also inspiring to watch. The show features a talented cast with a passion for acting. The Indian TV series aired on Zee World between 2017 and 2020. It is also available for streaming on some TV streaming sites.
READ ALSO: Betty in New York Telemundo cast, teasers, full story, plot summary, episodes
Briefly.co.za recently put together an informative article about Betty in New York Telemundo telenovela. The series revolves around a young lady, who finds it difficult to secure a job in New York despite having outstanding academic qualifications.
She finally secures a job at V&M Fashion. Her life becomes complicated when she deeply falls in love with her boss, who is already engaged to another lady. The show features talented actors such as Elyfer Torres, Erick Elias, Sabrina Seara Parra, and Aarón Díaz.
Source: Briefly News