Betty in New York Telemundo cast, teasers, full story, plot summary, episodes
Betty in New York Telemundo telenovela is among the most thrilling shows you will ever watch on TV. It revolves around the life of a young lady looking for a job in New York. She is forced to settle for a position below her educational qualifications, all because of her physical appearance. Further, her life becomes more complicated when she falls in love with her boss.

Undeniably, the twists in the storyline of Betty in New York Telemundo telenovela make the show worth watching. The series also features award-winning actors and actresses, such as Elyfer Torres and Erick Elias, who plays Beatriz 'Betty' Aurora Rincón and Armando Mendoza, respectively.
Betty in New York, otherwise, is known as Betty en NY, and it was aired on Telemundo network. The show became a hit, and it is now rated 7.7/10 on IMDb. Nonetheless, how much can you tell about it, though?
Betty in New York Telemundo: All you need to know
If you seek to know more about the American telenovela, this is the perfect opportunity. Apart from the plot summary, you will get the full story. Also, you will know the real names of the characters and other critical facts about them.
Betty in New York synopsis
The telenovela follows the story of Beatriz 'Betty' Aurora Rincón, a fresh graduate who lives in New York City. Her family's living conditions forced her into the world of job hunting in the city. Despite her exceptional academic qualifications, she finds it almost impossible to secure a job.
Most companies do not accept her due to her physical appearance. At last, she resolves to settle for a secretary job in the fashion industry (V&M Fashion), which is far below her qualifications.
At some point, she falls in love with the company's president, Armando Mendoza. It all starts when she helps him to fake financial reports. With time, the two become best friends to the extent of becoming lovers.
She is ridiculed and hated by many because of her image and relationship with Armando. Betty develops a tough skin to protect her profession and newly found love.
Betty in New York Telemundo full story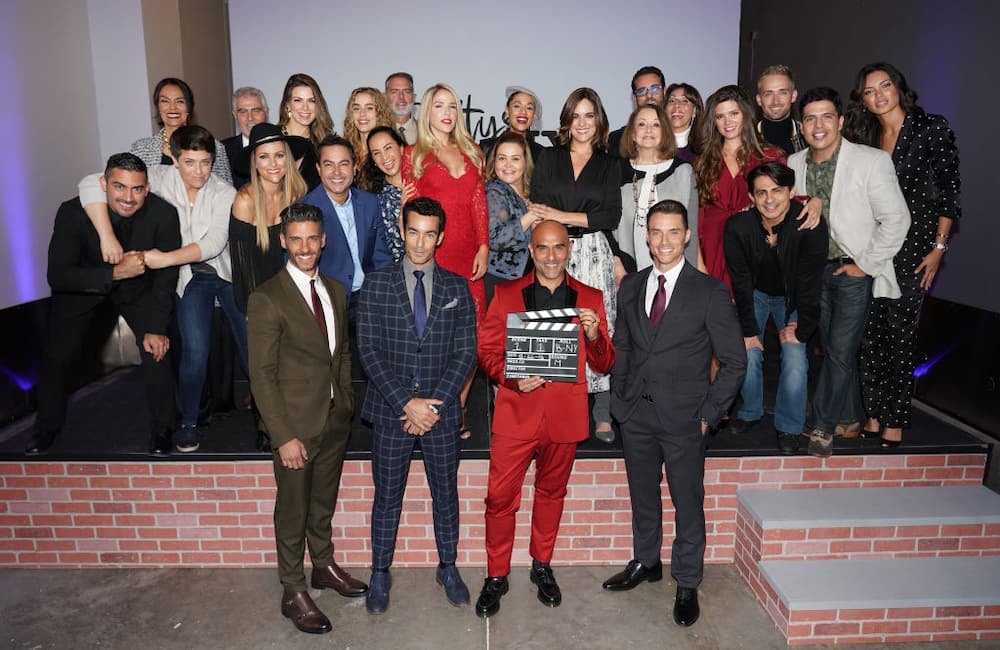 The story begins with Beatriz 'Betty,' an intelligent girl in a boat excited about the future. She recently concluded her studies, and she is looking forward to getting a job to help her struggling old parents.
Betty tries her lack in the job market, but many companies reject her despite being qualified. The situation becomes tough for Betty when her 70-year-old father (Demetrio) falls sick. He is admitted to the hospital.
Betty blames it on herself because she does not have a job to support him financially. She promises him that she will soon land a 'big' job and that everything will be okay.
One day, Nicholas and Beatriz come across an online job opening: a secretary assistant position at V&M Fashion. Nicholas encourages her to apply, and luckily she is invited for an interview the following day.
Major transformations
V&M Fashion is a company that recently experienced major changes. The owner, Roberto Mendoza, passed leadership responsibilities to one of his sons, Armando Mendoza. He became the president of the family's business after beating his brother, Daniel, through voting.
Before the vote, Daniel was confident of winning the position. He tries to convince Marcela Valencia to vote against his fiancée in vain. At last, he loses to his brother, who has a solid plan to grow the company.
Excited about his win, Armando required an assistant secretary urgently. His father, Roberto, helps him choose a perfect candidate for the position. He learns that two people are seriously interested in the position; Beatriz/Betty and Patricia Fernández, a close ally of Marcela.
The potential candidates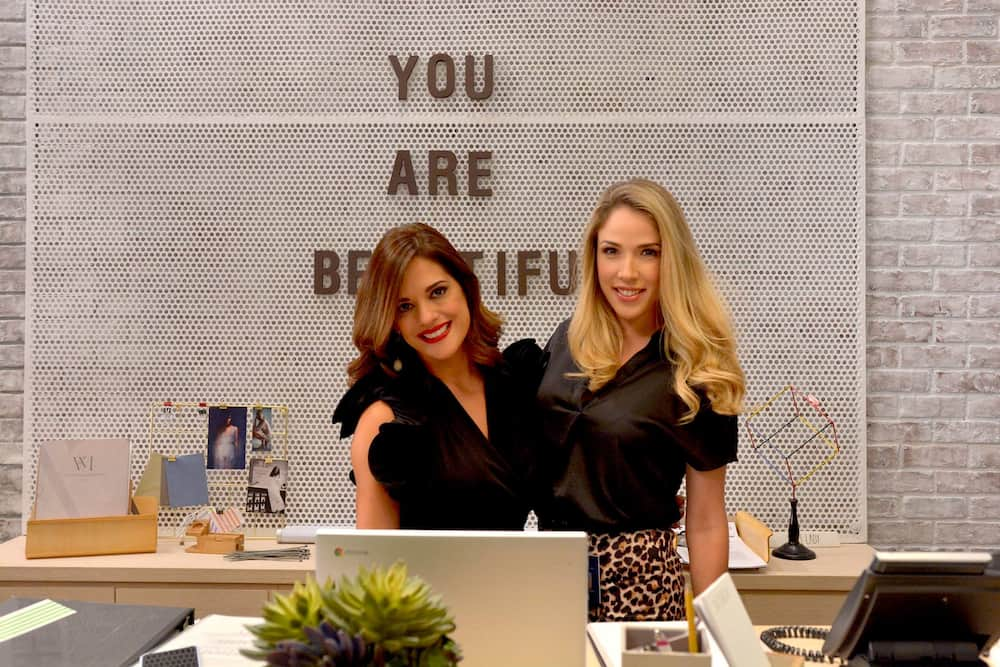 Roberto is impressed with Betty's academic qualifications. Even so, he rules her out of the interview because she is overqualified. At first, she tries to convince him why she needs the job, but he does not change his position.
Marcela, on the other hand, wants her friend to take the position. Patricia is also struggling financially. She has not paid her mortgage, forcing her to cover her face while on the streets. So, the job will come in handy in helping her settle the mortgage and other debts.
Another important reason Marcela needs Patricia around is to watch her fiancée's moves. Marcela, somehow, doubts Armando, especially when he is around the models.
Betty becomes sad after she is rejected again. She heads to the company's bathroom, where she finds the boss in a compromised position with one of the models. She tries to hide in the bathroom, but her presence is noticed by the two.
On the other hand, Patricia informs Marcela about Armando heading to the women's bathroom. Furious, Marcela storms the bathroom, forcing Betty to come up with an idea of rescuing him from the sticky situation.
You are hired!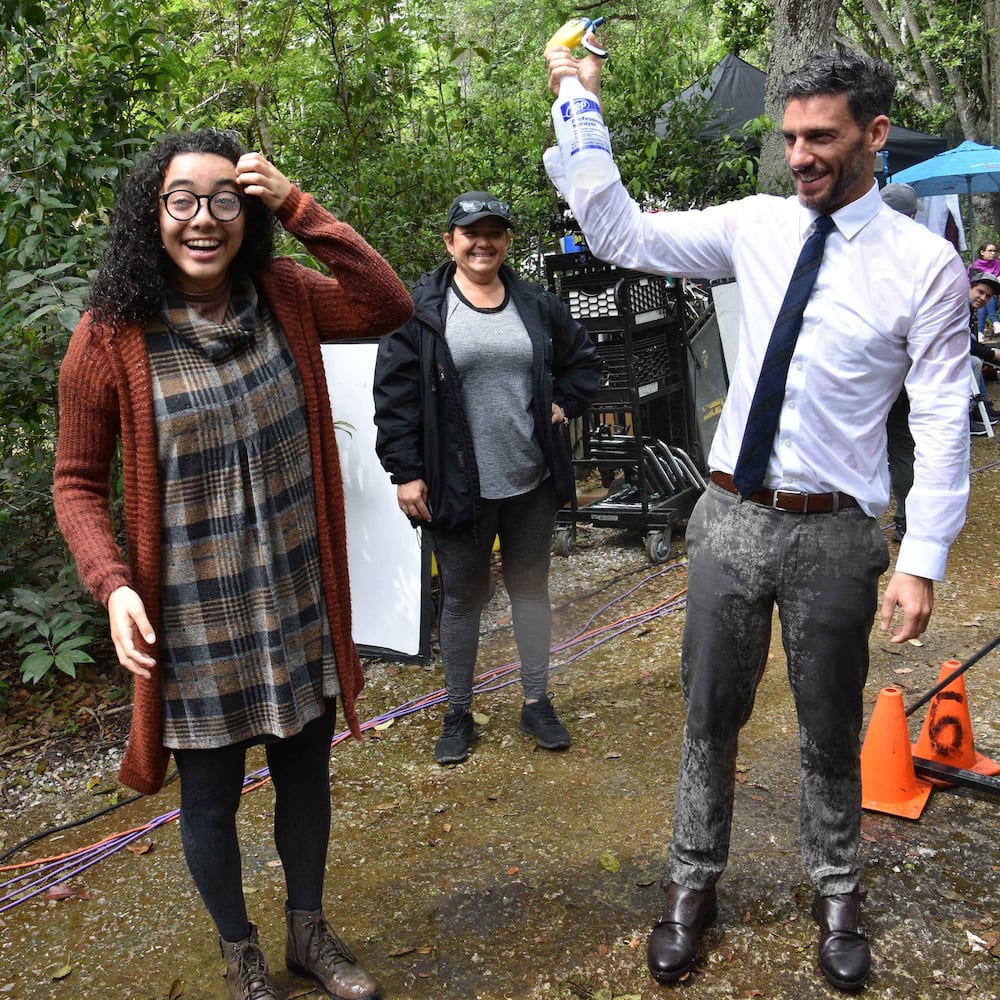 Armando sneaks back to his office with one shoe on and a torn trousers. He goes after Ricardo, who gives him his trousers. Marcela arrives in his office, and he pretends that he just got back from a conference meeting.
He also learns that Marcela plans to have Patricia spy on him. Armando instructs his dad to call the other candidate back, Betty, because he does not want Patricia around. His father hires both Betty and Patricia for a trial period.
Armando is also shocked to learn that the other potential candidate is his 'saviour,' Betty. He does not have an option but to accept her appointment.
Often, she is ridiculed by other employees due to her dressing style. Also, Patricia takes advantage of her, especially when she receives a call about her ailing father. Patricia presents a report that belongs to Betty, claiming to be hers.
Armando, however, later discovers the report belongs to Betty. He starts to entrust her with his major projects. She helped him fix it, convincing the stakeholders that she has all it takes for the position.
Loyalty and hostility
Betty proves to his new boss that she can be trusted. In turn, they slowly start to develop ties. For the first time, Betty feels valued. However, she somehow feels betrayed when Armando asks her to fake a financial report.
Armando also wants to establish a new collection secretly, which he wants her to manage. He invites his friend Ricardo to be part of the deal. They plan to invest in low fabric materials.
Daniel is after Betty. He doubts that she helped his brother to fake the report. In their absence, he obtains sensitive information from Betty's computer.
Betty is left in charge of the company when her boss travels to Miami alongside other executives. She makes a decision that haunts the reputation of the company. Surprisingly, Armando comes to her defense when everybody blames her for the decision.
Marcela does not want her around. She is determined to go to any length to get her out of the way. Other employees ridicule her, making her stay in the company unbearable.
Jealousy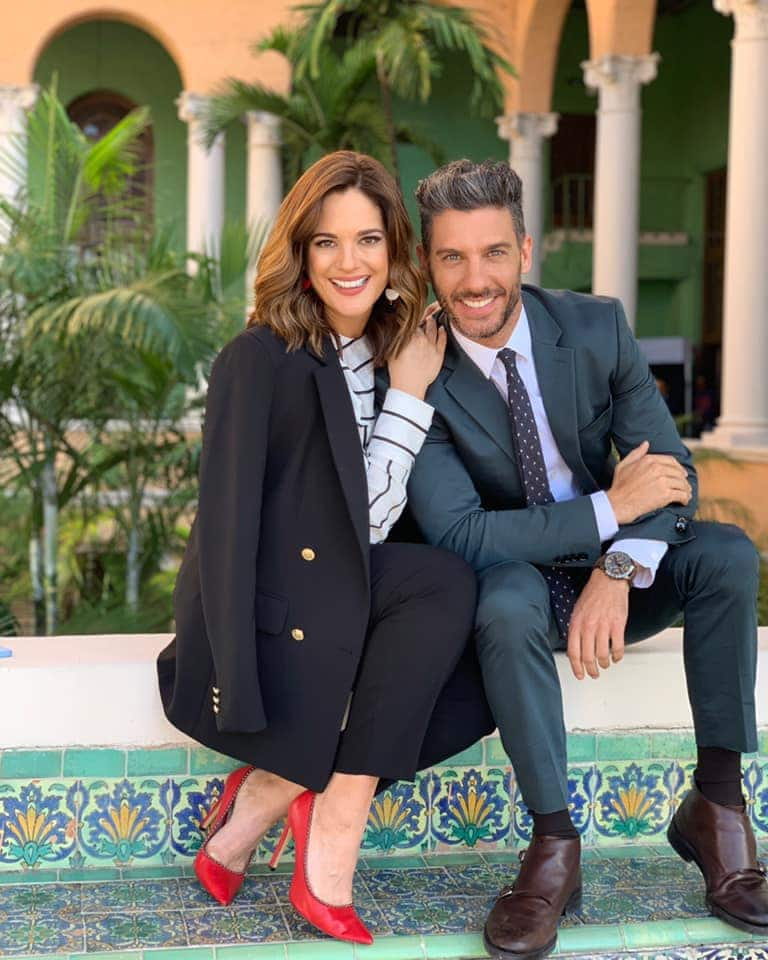 Daniel is eagerly waiting for his brother's downfall. He manipulates almost everyone around him. It starts with his sister and then Marcela. Also, he plants spies in the company to unearth Armando's dirty deals.
He is convinced that his plan can lead V& M into bankruptcy. Out of jealousy, Marcela agrees to his proposal. She is bitter with Armando, after discovering that he chose an "ugly woman" over her. Also, Ricardo goes against Armando when he starts to see Marcela secretly.
Patricia is also bitter at Betty. She is always ready to help anyone willing to bring her down. For this reason, Daniel uses her to obtain crucial information to bring Armando down.
Love, mistakes, and forgiveness
The love between Betty and Armando keeps growing. They spend most of their time together. The majority of the company's employees are also aware of their love. Some people, however, such as Marcela, Patricia, and Margarita, do not approve of their love.
They are determined to separate them. For instance, Marcela is desperate because she cannot believe her wedding will be called off because of Betty. Marcela, out of anger, resolves to cheat with Ricardo.
At some point, Betty gets mad at Armando when he requests her to fake the financial report again. She resolves to resign instead of going against her work ethics. However, Armando begs her to forgive him.
Betty leaves for Miami because she is fed up with the toxic working environment at V&M Fashion. She also promises herself not to go back to Armando, who continues to beg for her forgiveness. For the first time, Beatriz admits to Catalina that she was the cause for Marcela's wedding cancellation.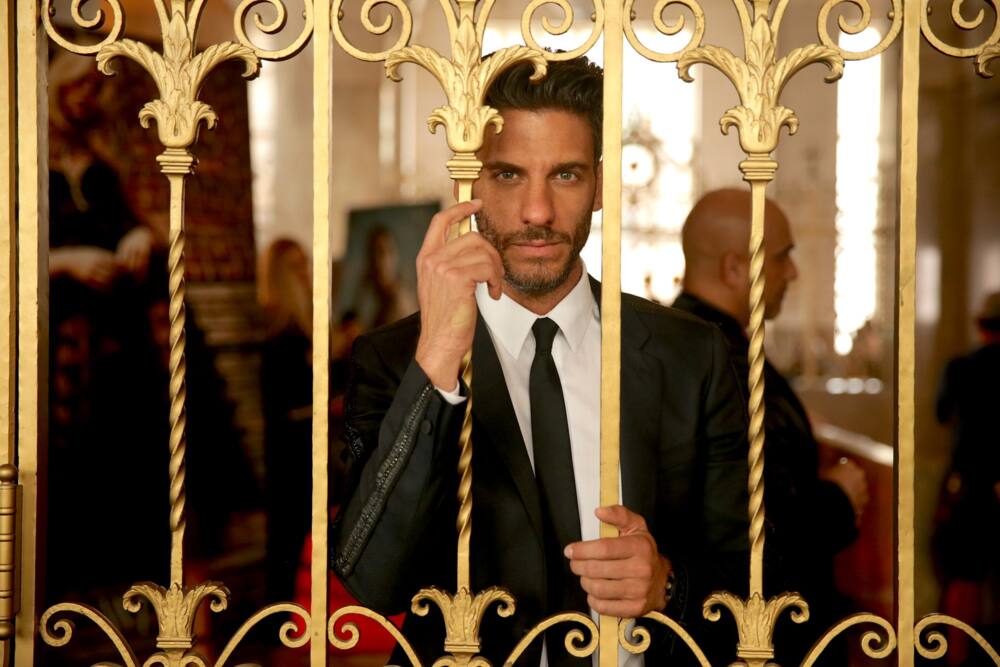 Armando is arrested for threatening Daniel. The arrest came after he was shot at Central Park, where they argued. He is interrogated and later released.
Immediately after the release, he goes after Betty. Sadly, he discovers that she has already moved on with another man, Joaquín de Quiróz. At first, they seem inseparable, making him believe she cannot accept him back again. He heads back to New York.
His father makes a shocking decision when he appoints Betty as the president of V&M. He is convinced; she is the only person who can prevent the firm from becoming bankrupt. Without hesitation, she accepts the appointment.
Back in V&M Fashion, she reunites with Armando. He learns that she is no longer with Joaquín. Armando takes the opportunity to correct his mistakes.
Does Betty end up with Armando?
Yes. When they reunite, Betty observes his behaviours keenly. Finally, she resolves to give him another chance. Towards the end, in Betty in New York final episode, they tie the knot in a colourful wedding ceremony.
Betty in New York Telemundo teasers
Similar to other telenovelas, you can read the teasers of this show online before watching the full episodes. Usually, the teasers give you an idea of what to expect in each episode. For instance, November and December teasers are already available.
Betty in New York Telemundo full episodes
The show might have ended on Telemundo network, but you can watch the full episodes on Netflix and other legit streaming sites. The show contains 123 episodes. Most of the episodes can run up to a maximum of 60 minutes.
Betty in New York Telemundo cast
How many Betty in New York actors and actresses do you know? How much can you tell about them? Below is a list of the main cast and supporting cast:
1. Elyfer Torres – Beatriz 'Betty' Aurora Rincón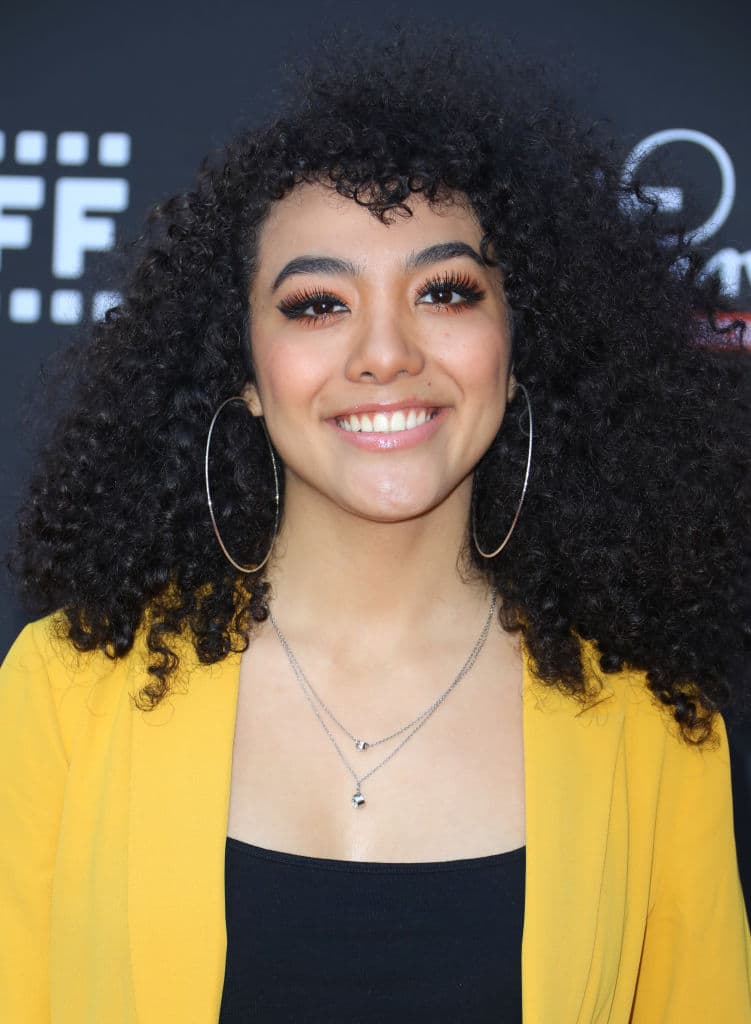 Elyfer Torres is a young gifted Mexican actress. How old is Elyfer Torres? The beauty is 23 years old as of 2020. In the series, Elyfer plays Beatriz 'Betty' Aurora Rincón. She is the daughter of Julia and Demetrio.
2. Erick Elias – Armando Mendoza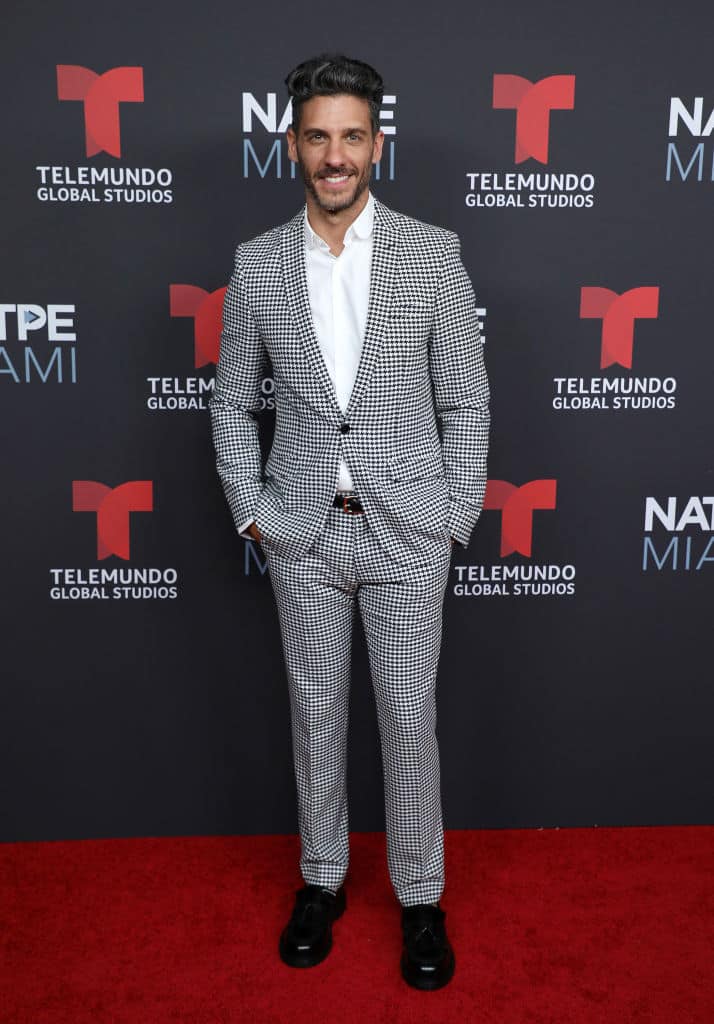 Erick Elias is another talented, handsome actor who left many puzzled because of his extraordinary acting skills. He is an award-winning actor who hails from Mexico. He plays the role of Armando, who is the son of a business mogul, Roberto Valencia.
3. Sabrina Seara Parra – Marcela Valencia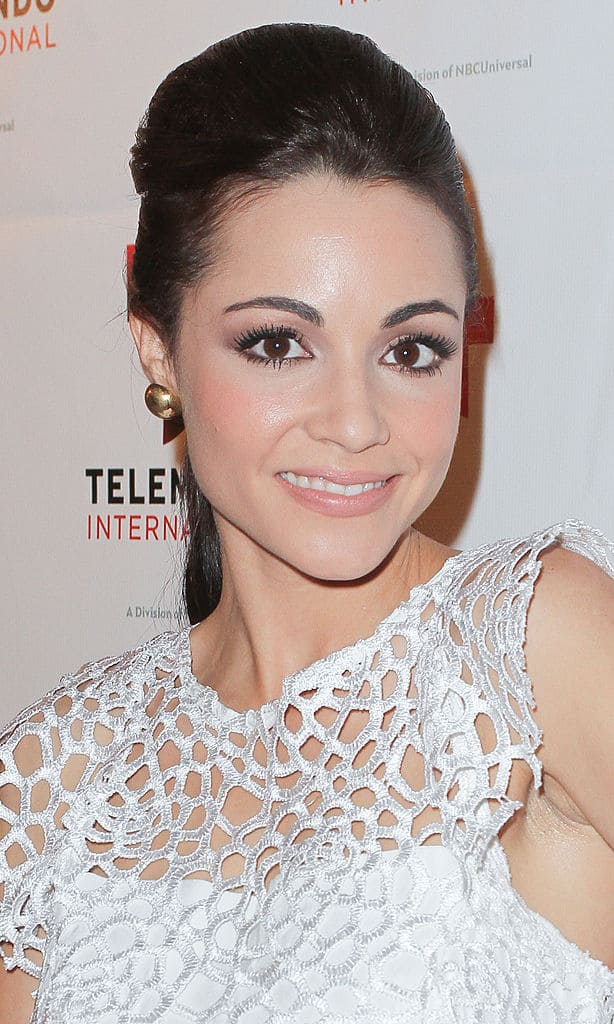 Sabrina is a Venezuelan actress known for various telenovelas such as Mi Familia perfecta, El Señor de Los Cielos, and Nora. At the beginning of the show, the 35-year-old plays a fiancée to Armando. Towards the end, her love life with Armando ends because of Betty.
4. Rodolfo Salas – Daniel Valencia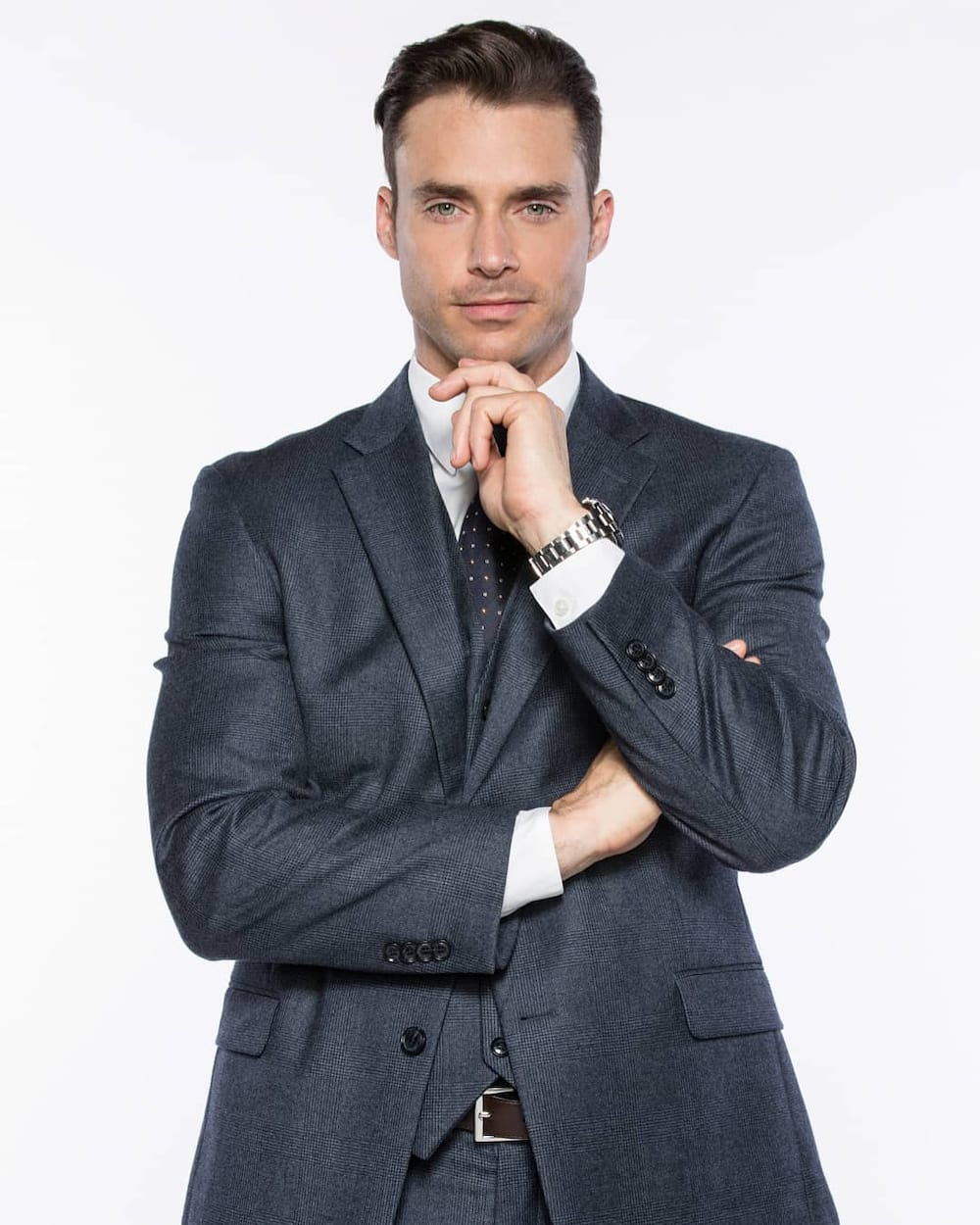 Rodolfo Salas is a 37-year-old Venezuelan actor. In the series, he plays Daniel, who is the son of Roberto and brother of Armando. Similar to other characters, he significantly helps in the development of the telenovela's plot.
5. Aarón Díaz – Ricardo Calderón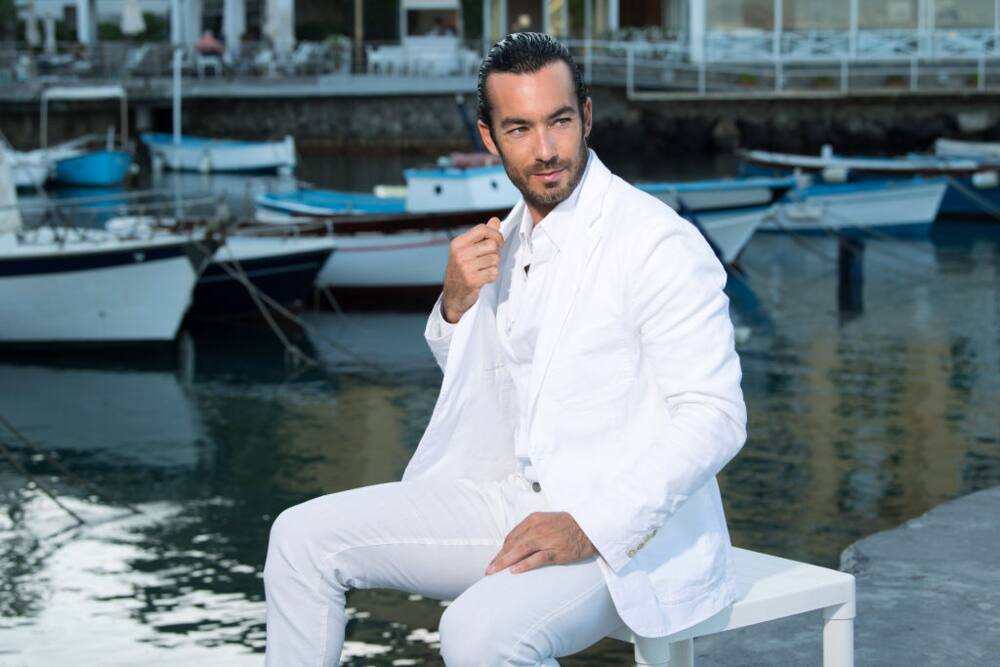 Aarón Díaz is a talented Mexican American actor. He doubles up as a model and singer. As of 2020, he is 38 years old. Aarón plays Ricardo, who is the best friend of Armando. At some point, they become enemies after Armando discovers he is dating Marcela.
6. Sylvia Saenz – Patricia Fernández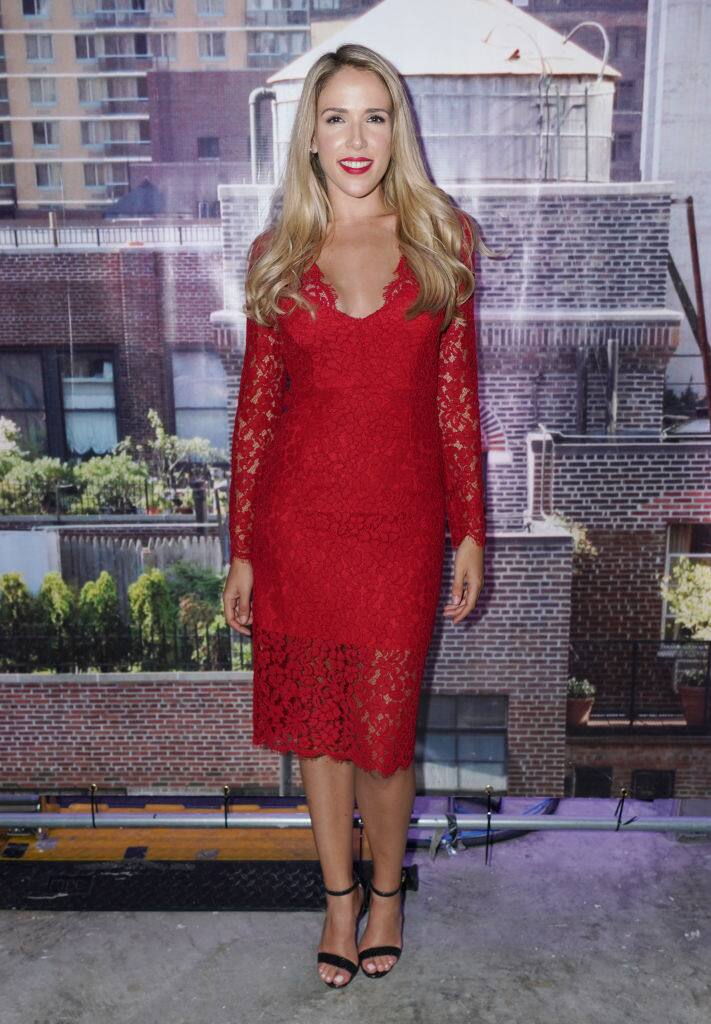 Sylvia Saenz is a 33-year old Mexican actress. The beauty is known for appearing in many award-winning Mexican TV series. In the series, she plays Patricia, the best friend of Marcela. Marcela awards her a position in the company to watch and report Armando's moves.
7. Héctor Suárez Gomiz – Hugo Lombardi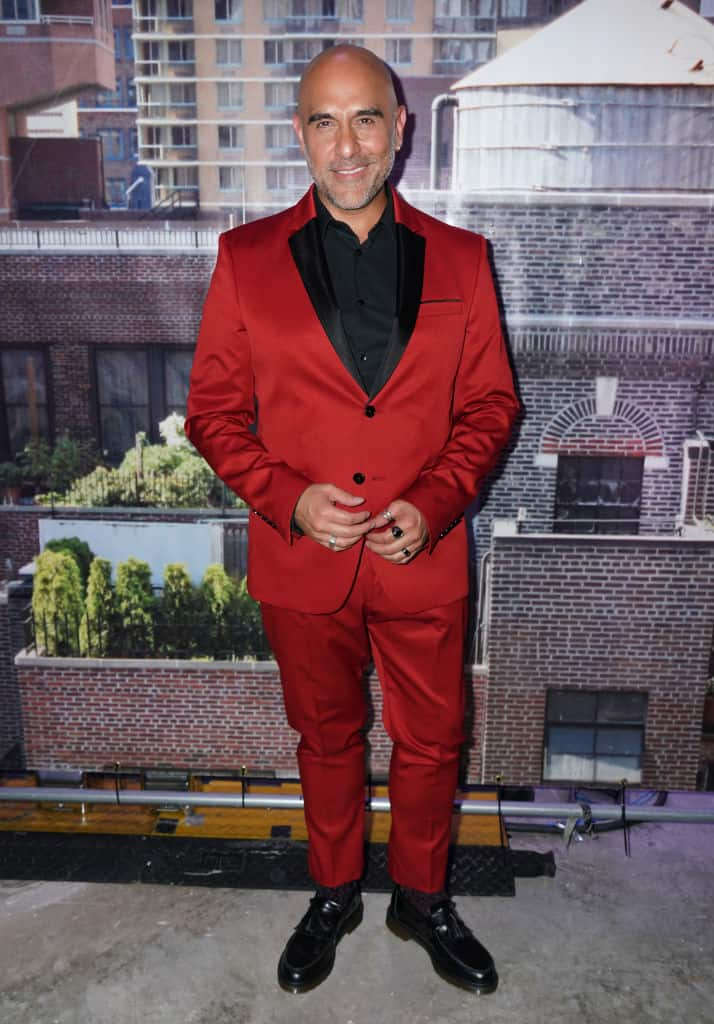 Héctor Suárez Gomiz is another talented actor who hails from Mexico. He plays Hugo, a senior fashion designer in V&M Fashion. He is hilarious and exciting to watch.
8. César Bono – Demetrio Rincón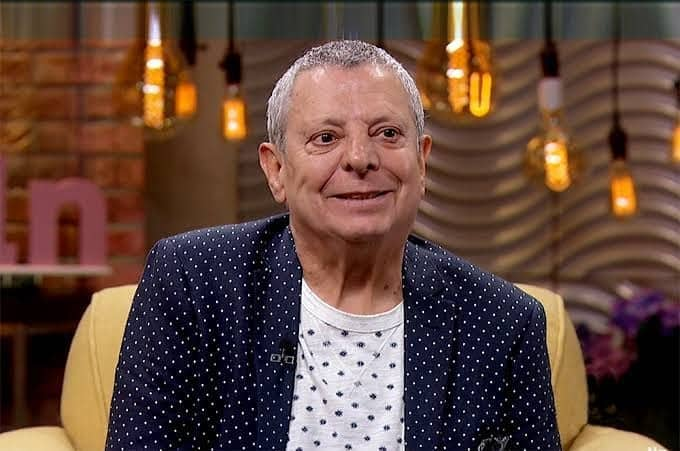 César Bono is a 70-year-old Mexican actor. In the show, he plays the father of Betty and the husband of Julia. He is an experienced accountant.
9. Saúl Lisazo – Roberto Mendoza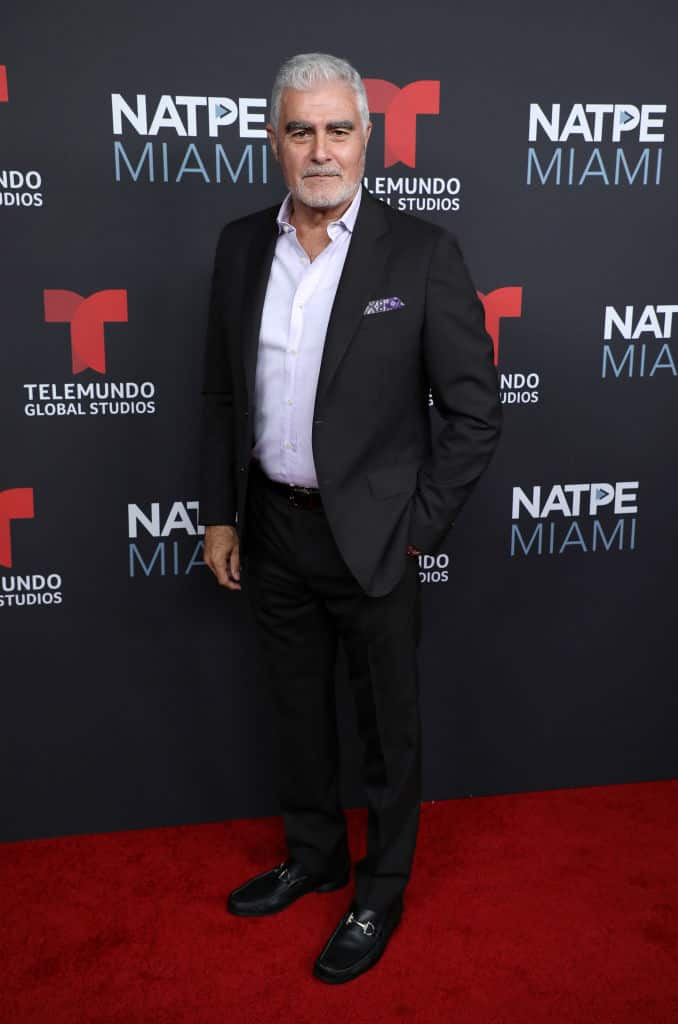 Saúl Lisazo is an accomplished Mexican actor. The 56-year-old has also starred in other famous TV shows such as Tierra de Pasiones, Acapulco, cuerpo y alma, and Prisionera de amor. He is the father of Armando and Daniel Mendoza in the series.
10. Mauricio Garza – Nicolás Ramos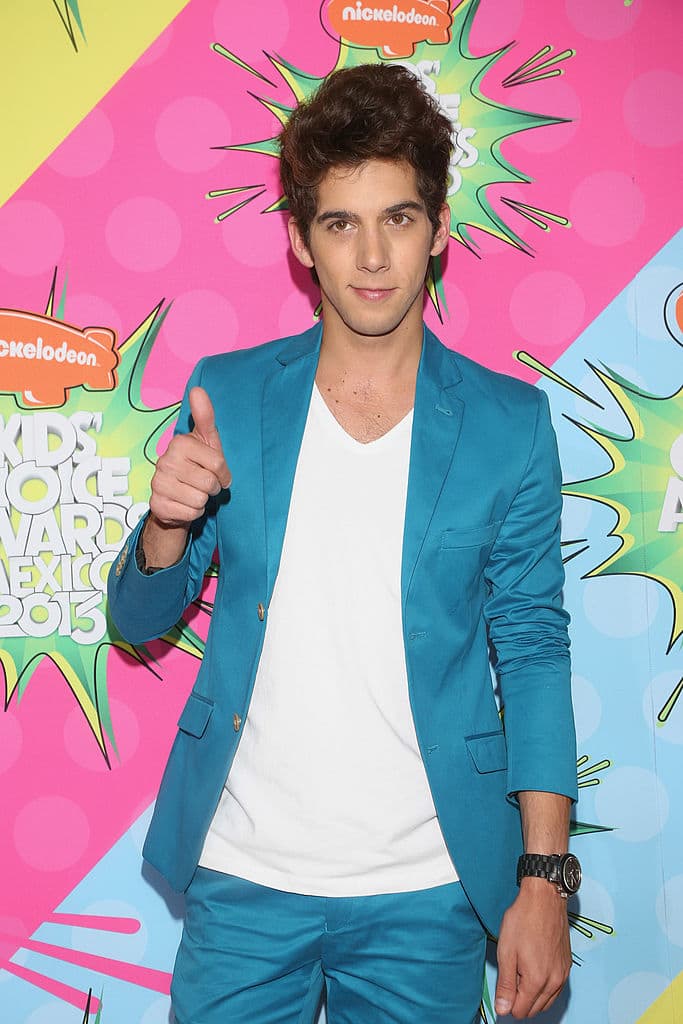 Mauricio Garza is another talented young Mexican actor who plays Nicolás in Betty En NY. He is a close friend of Beatriz.
Supporting cast
The following actors and actresses also did an amazing job supporting the main cast. They include:
Jeirmarie Osorio as Mariana González
Gloria Peralta as Margarita Del Valle
Sheyla Tadeo as Bertha Vargas
Isabel Moreno as Inés 'Inesita' Sandoval
Amaranta Ruiz as Sofía Peña
Freddy Flórez as Giovanni Castañeda
Daniela Tapia as Aura María Andrade
Polo Monarrez as Wilson Cuauhtémoc Márquez
Valeria Vera as Sandra Fuentes
Paloma Marquez as María Lucía Valencia
Jimmie Bernal as Raymond Smith
Karen Carreño as Naomi Ferreti
Frequently asked questions
Undeniably, this is one of the best TV series to have aired on Telemundo network. For this reason, many fans would love season two of the show to return soon. The following additional points might help you understand the show better.
Does Betty in New York get a makeover?
Yes, Ugly Betty gets a makeover. She did not want to imitate any other female characters, who have previously played the role. The transformation helped her achieve her objective.
How does Betty in New York end?
The show ended with Armando and Betty becoming a couple. In the final episode, the two wed in a colourful wedding ceremony. Margarita tries to stop the wedding, but it becomes too late.
Is there a season 2 of Betty en NY?
Currently, there is no season two of the TV show. There is no mention of the show being renewed soon. Until then, fans can keep on checking for updates from its creators.
Is Betty in New York on Netflix?
The availability of the show on the platform depends on one's country of residence. For instance, those living in the US cannot watch the telenovela on Netflix. Fortunately, fans living in African countries can access it on Netflix.
Betty in New York Telemundo TV show is, undoubtedly, a favourite for many telenovela lovers. It features the best actors and actresses, who portray their roles flawlessly. One can watch all the episodes of the show on reputable streaming sites.
READ ALSO: Close Enemies Telemundo Enemigo Intimo: cast, teasers, episodes, full story
Brefly.co.za recently shared an exhaustive piece on Enemigo Intimo, a Telemundo telenovela. The second season of the show was renewed on 7th May 2018. The telenovela revolves around two siblings who are determined to seek vengeance on behalf of their deceased parents.
Enemigo Intimo stars talented actors and actresses such as Raúl Méndez, Fernanda Castillo, Matías Novoa, and Rafael Sánchez Navarro. Also, the teasers and full episodes can be accessed online.
Source: Briefly News