Sophie Ndaba Biography: Age, daughter, husband, sickness, and recent pictures
Despite the glamour and trappings that come with her celebrity status, Sophie Ndaba has also survived some rather hard-hitting storms in her public and private life. Listening or reading her story, one would easily wonder from where she got the strength to resist and keep moving on. It probably has more to do with her life skills and the confidence she has in her abilities. Well, whatever the case, the Generations' queen's life is a book that you will read and draw out many good lessons.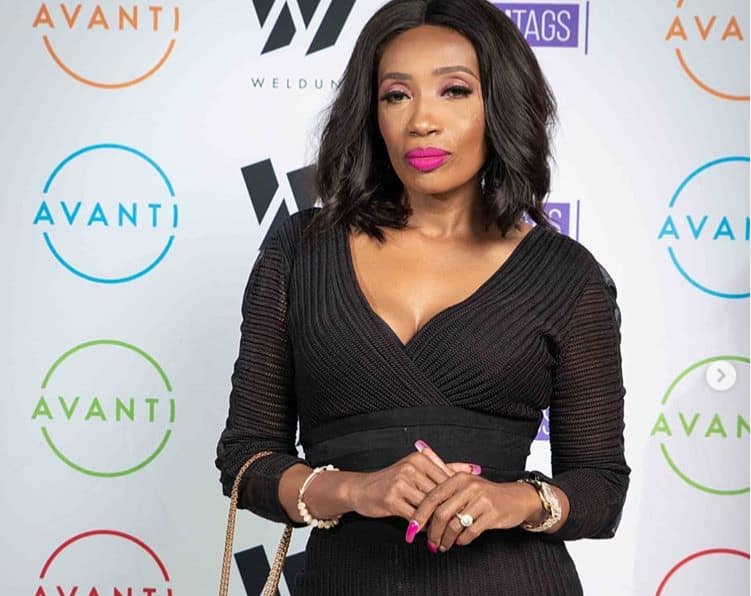 Early life and career
Born on July 15th, 1972, in Soweto, the 47-year-old Sophy Ndaba rose to fame through her 20-year role as Queen Moroka in the popular soap opera known as Generations. She has also played a role in movies such as She is King and Gog' Hellen. More to that, Sophie also presided over Miss South Africa 2016 beauty pageant finals as one of the guest judges. She is also an MC, event organizer, and a motivational speaker.
Recently though, she shifted gears and re-invented herself as a TV presenter and talk show host. She runs the talk show Hashtags on e.tv
"As performers, we are diverse; most of us do multiple, different things in the industry. Some do theatre; others dance, sing, present and so much more. It's vital that one is flexible, to be able to branch out and do anything and everything within the arts."
READ ALSO: Lady Zamar-Collide lyrics and official video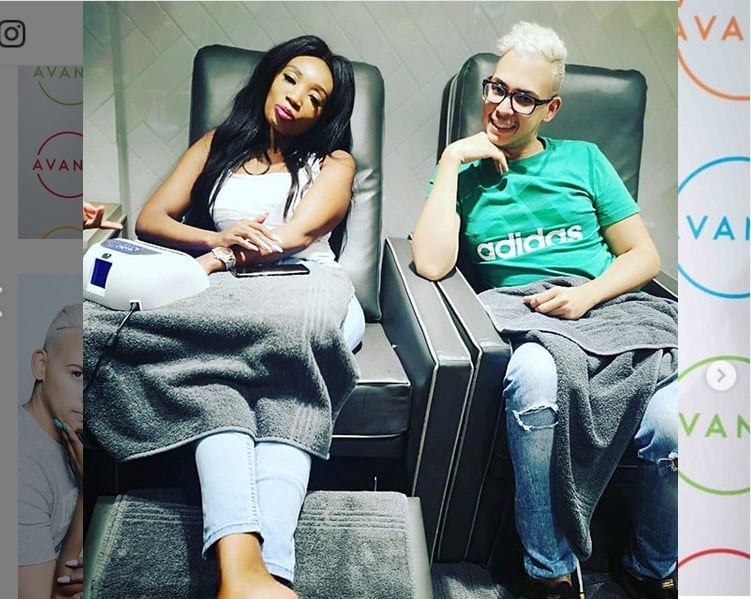 She said the process of re-inventing herself started with her decision to take on different roles like Isidingo and channeling her focus to new business ideas. Mrs. Lichaba is more excited at the fact that after starting as a broke teenager, and she can now look back and smile at her achievements as an actress, model, and now businesswoman.
"I did that through all the storms. I fight, I never give up."
The weight loss surprise
More recently, Max Lichaba's wife has attracted a lot of attention after sharing numerous posts that reveal her drastic loss of weight. Whether Sophie Ndaba weight loss is attributed to an illness is a matter of pure speculation. Of course, Soap Generation fans have talked about the surprising turn of events, but during a session on Metro FM with the Fresh Breakfast team, she clarified that hard work was the primary reason behind her dramatic weight loss.
In fact, looking at her pictures after weight loss, you will need some convincing news to believe that she is a mother of two grown up girls and a young man. ( Rudo, Shallon and Lwadle Ndaba )
"I've really, really worked on it because I just wanted to be a new me, a new everything."
Sophie Ndaba illness
Although the South African stage queen has diabetes, she has vowed in one Sophie Ndaba Instagram post to fight against it with everything she has. She writes saying that she is self-proclaimed ambassador for all those who are battling terminal illnesses and are perhaps too scared to speak out or even fight.
READ ALSO: Keke Phoofolo: Age, wife, children, songs, and albums
"I am fighting it daily so that I can live for my children and my family, " she said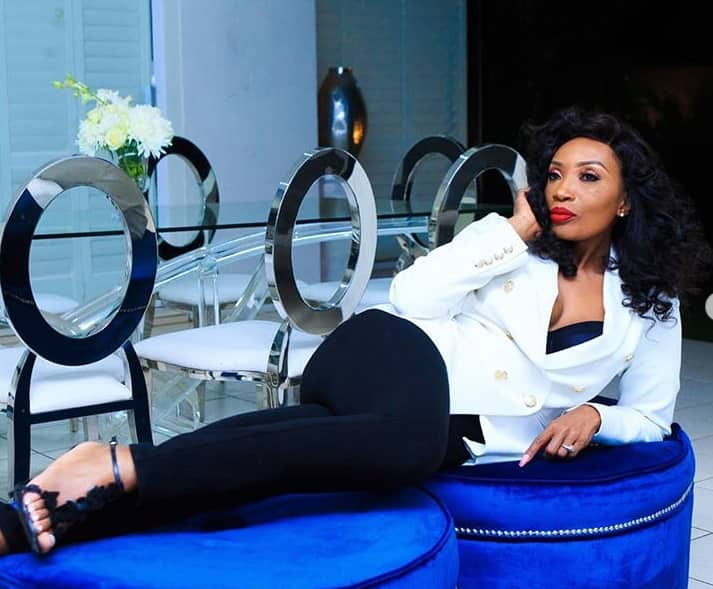 Here She picks a beautifully romantic pose on a pair of poufs while on a phone call. Her facial demeanor suggests that she is on a business phone call or maybe attending to an issue that does not elicit much fun and laughter.
Sophie Ndaba new look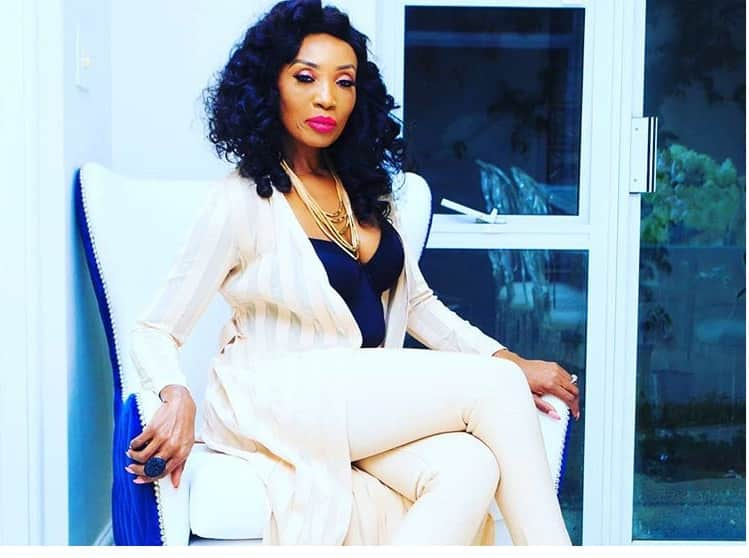 This is one of Sophie Ndaba recent pictures which indeed confirms that she has been on a fruitful weight loss programme. That aside, does it strike how meticulously she has matched her beige wear and the whitish part of her chair? In case this is the interior of Sophie Ndaba house, her sense of the color scheme is up to date. Consider how the exterior blue color on the outer part of the chair dilutes up to the sky-blue shade on the wall.
The door frames must be aluminum, but she was so keen to ensure that they are blending well in her color scheme. Do you notice how her wig, the ring on her right hand, and the blacktop are complementing each other? Well, now move on and look at the matching between her brown skin ton, the pink lipstick, the golden necklace, and the beige outerwear. Lol ! I hope this answers your question of why ladies spend more time in their wardrobe.
Nice and lovely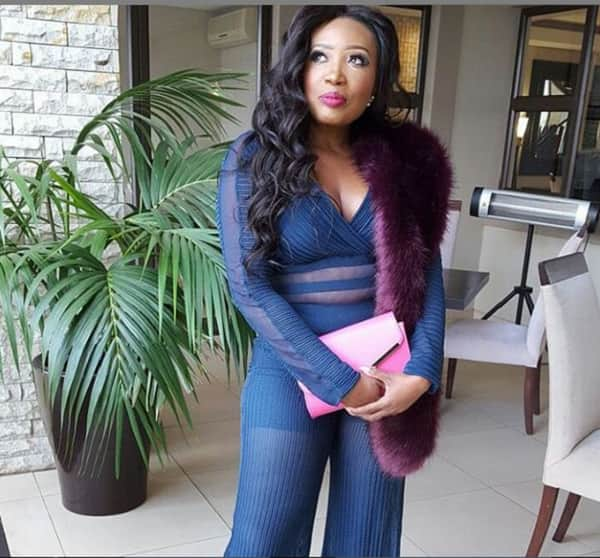 You rarely see this lady pull evident smiles, but in this picture, her smile is quite outstanding. You would be wrong to think that she was out for a business or professional appointment. This can only be a hot date or some more casual venture if the light translucent blue fitting is anything to go by. Whatever the case, the lady must have slayed a good number of men along her path. Consider the keen matching between her light purple handbag, the deep velvet scarf, and chocolate skin.
One of the best Sophie Ndaba pictures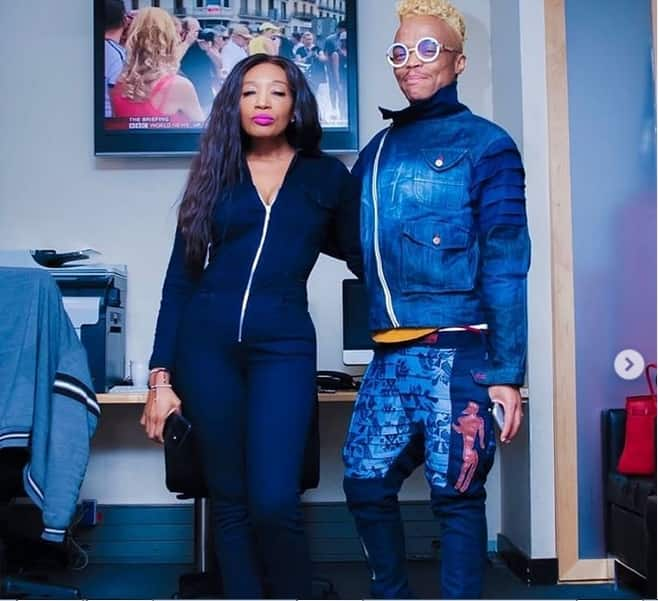 Here she almost went for an all-out blue. If you have always heard about the female figure 8 in gossip circles, Sophie presents it here in person. All ladies will pay any price to get this figure because it is considered sexy, and a lot of men lean towards women in this shape. And true to her confession, it took hard work to get here, and it even takes a greater effort to maintain it.
Sophie Ndaba now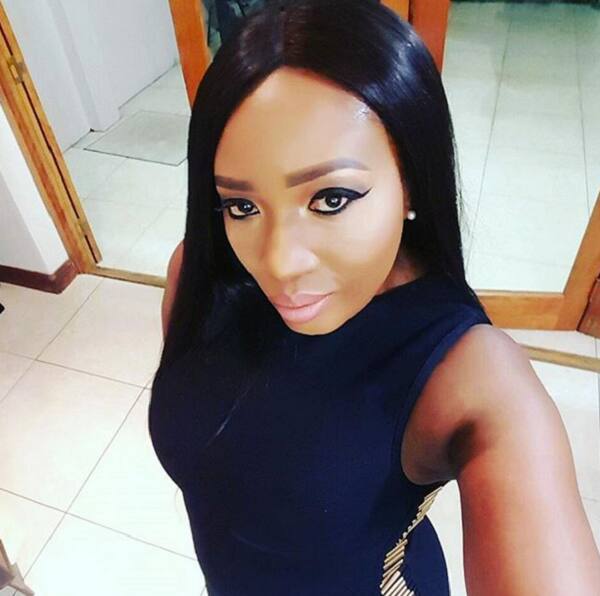 Oh! It is a selfie time. This is one of Sophie Ndaba latest pictures. She looks well-groomed and over ten years younger than the real Sophie Ndaba age. The fact is, keeping such a girly face and a trimmed body is no mean joke. Is she on a diet or does she work-out? Well, only she has the secrets, and an up-close chat with her would usher you into this beauty queen's world.
Sophie Ndaba latest pictures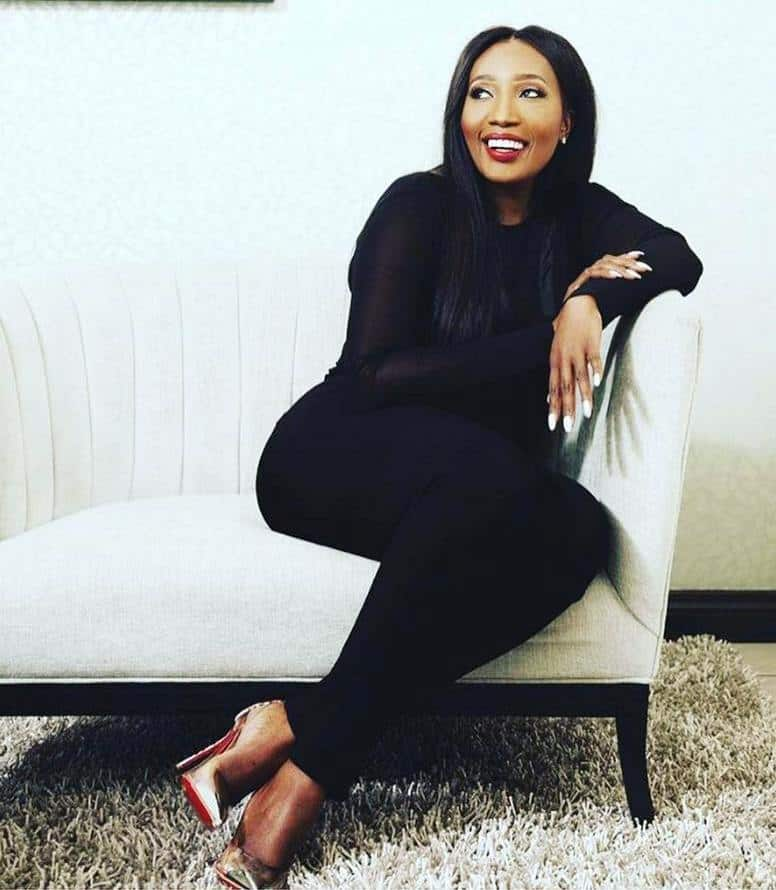 Something or someone must have made Lichaba's babe really excited to pull such a gorgeous smile. Who would not want to hang around such a lively soul?
Composed and looking lovely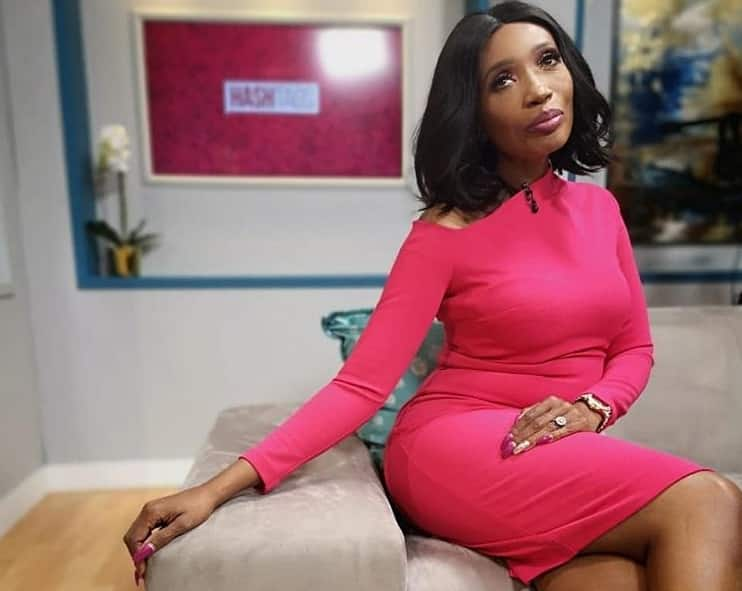 The chances are that, right here, she was just about to walk into the studio to run her show. This time around, Sophie gives us a sneak peek of her legs. Do you notice the pink matching of dress, Cutex, and the board on the wall? It is all so lovely.
In spite of Sophie Ndaba diabetes, this iron lady has maintained a consistent positive attitude and gone ahead to inspire others to face their health challenges. Thank God for Sophie Ndaba husband whose love and care keeps her supported in all these battles. Just recently, Sophie Lichaba received a gift in the form of a mansion from her caring hubby. It is amazing because even during Sophie Ndaba wedding, he did not drop such a lofty gift! And as far as weight loss is concerned, these Sophie Ndaba latest pics can now confirm that nothing is impossible where there is determination.
READ ALSO:
You will love these stunning photos of Pearl Thusi and her amazing family
Zizo Tshwete biography: age, son, husband, pictures, Facebook, Instagram, and news
Ntokozo Mbambo biography, age, baby, husband, wedding, songs, albums, and Instagram
Source: Briefly News